We went on a sound walk. Looking for things that begin with the sounds we have learnt.
We have been learning about shapes and printing with them.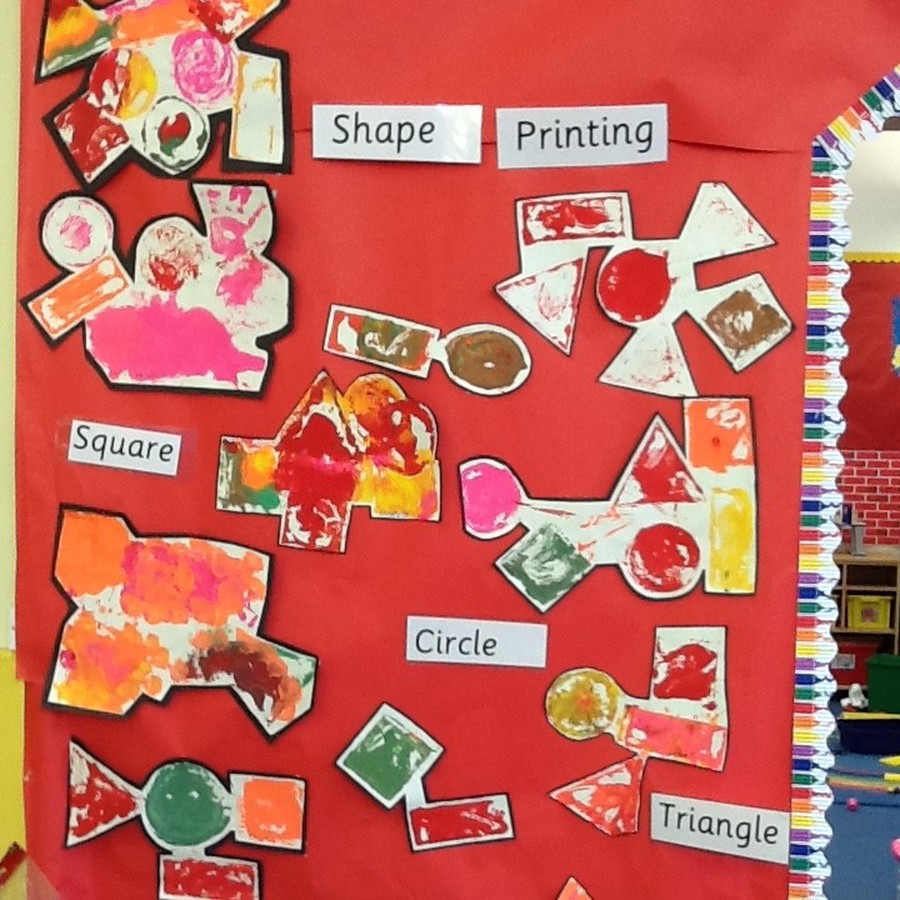 We have been learnng about the number 8 and painting spiders with 8 legs.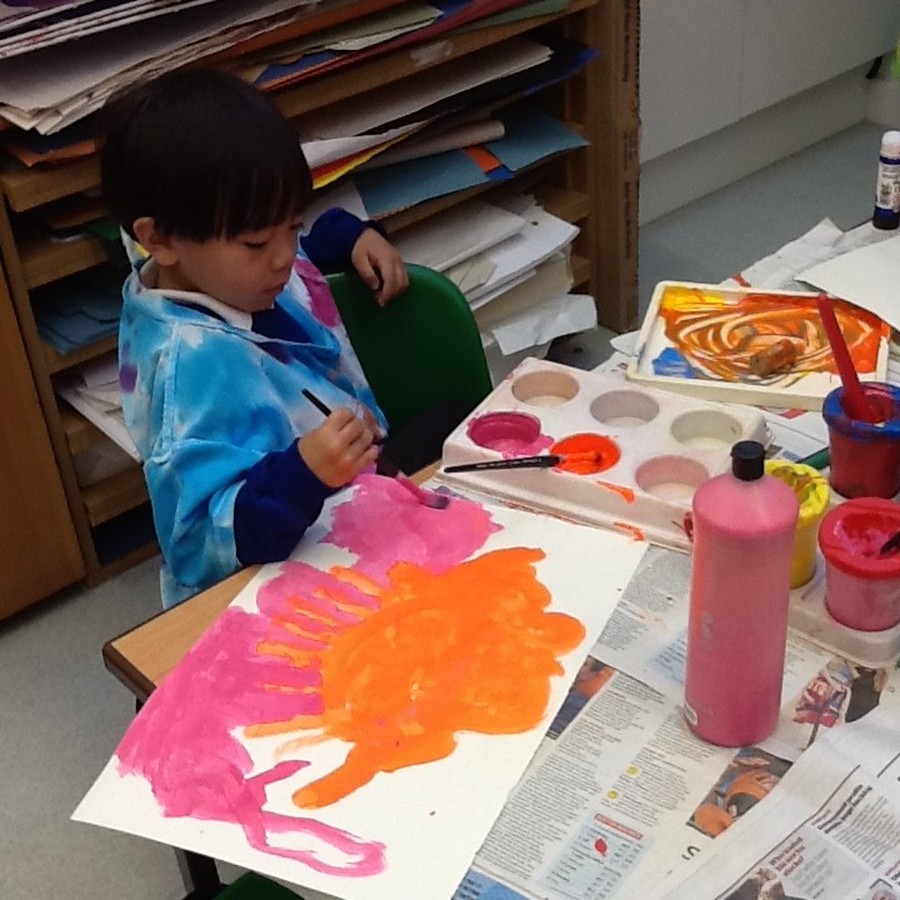 Today we have learnt number 9 and enjoyed decorating football shirts with number 9.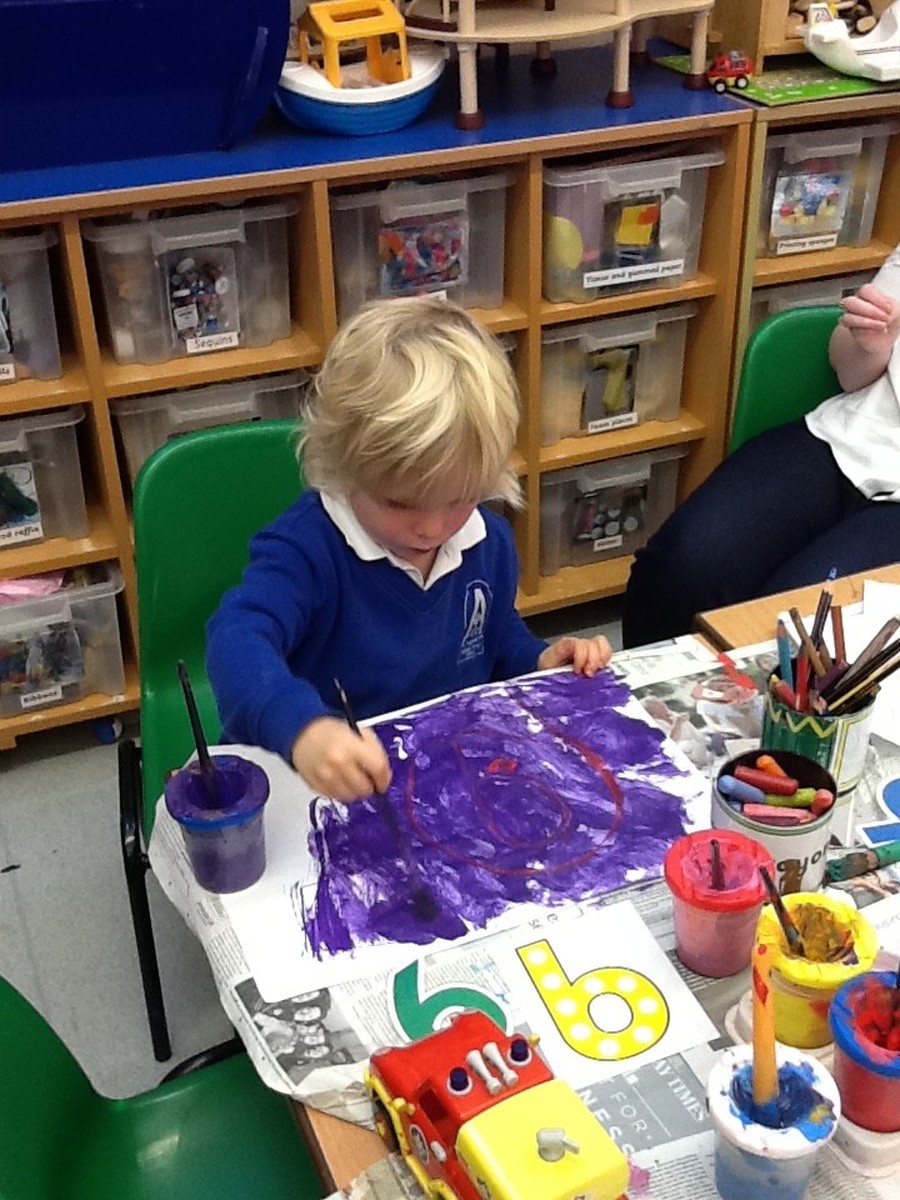 Topic
We read the story 'After The Storm' about Percy the Park Keeper, this sparked an interest in woods, leaves and animals. We went on a walk to the local church to see all the big trees in the garden and collected lots of leaves.
Religious Education
Our first RE topic was talking about people we love and people who love us.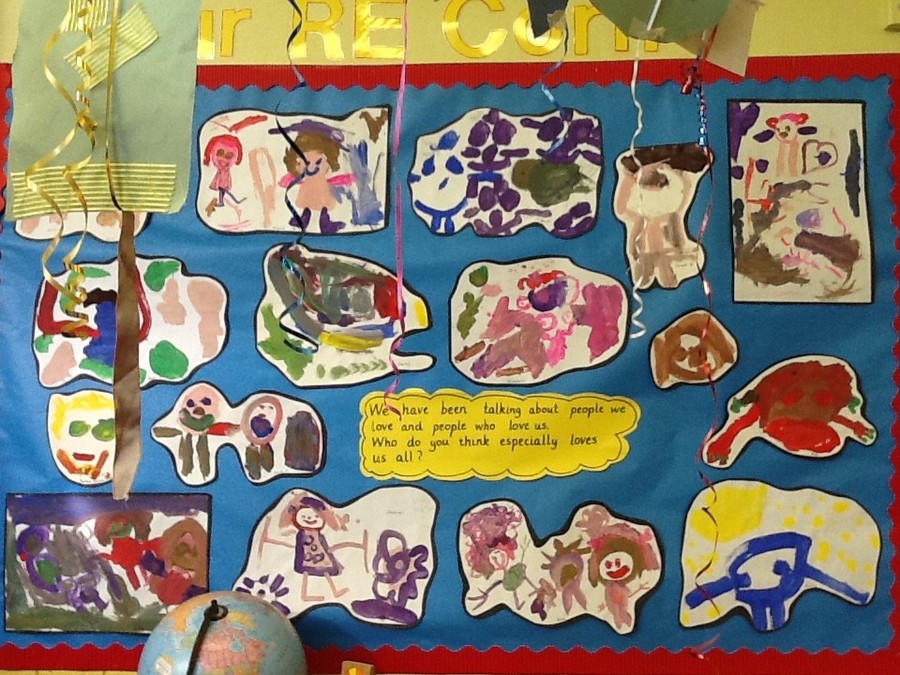 In RE we have been talking about God's creation. We thought about how God made all of the flowers, animals and all of us! We have decorated these prayers with our ideas of God's creation.