Year 4
2016-2017
You can see below some of the fantastic things we get up to in Year 4!
On World Book Day (2nd March 2017) we dressed up for International Book Aid
We have been busy making volcanoes out of mod-roc!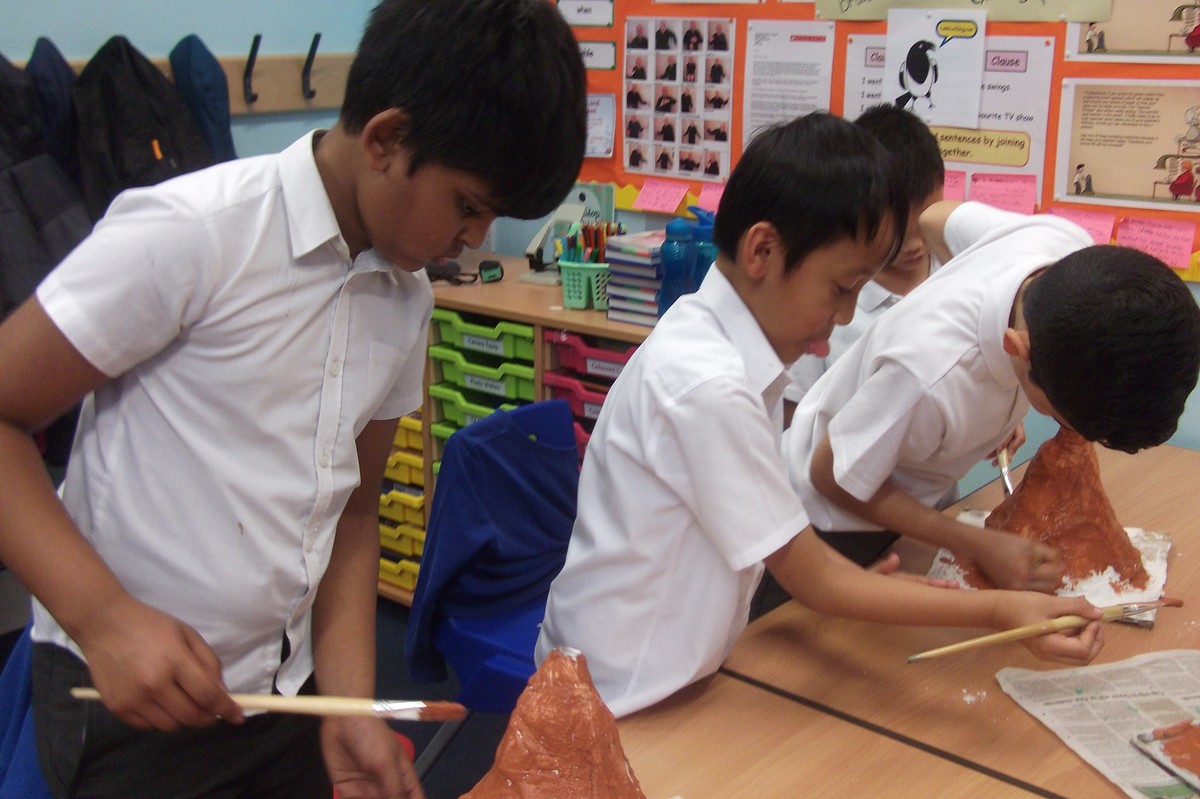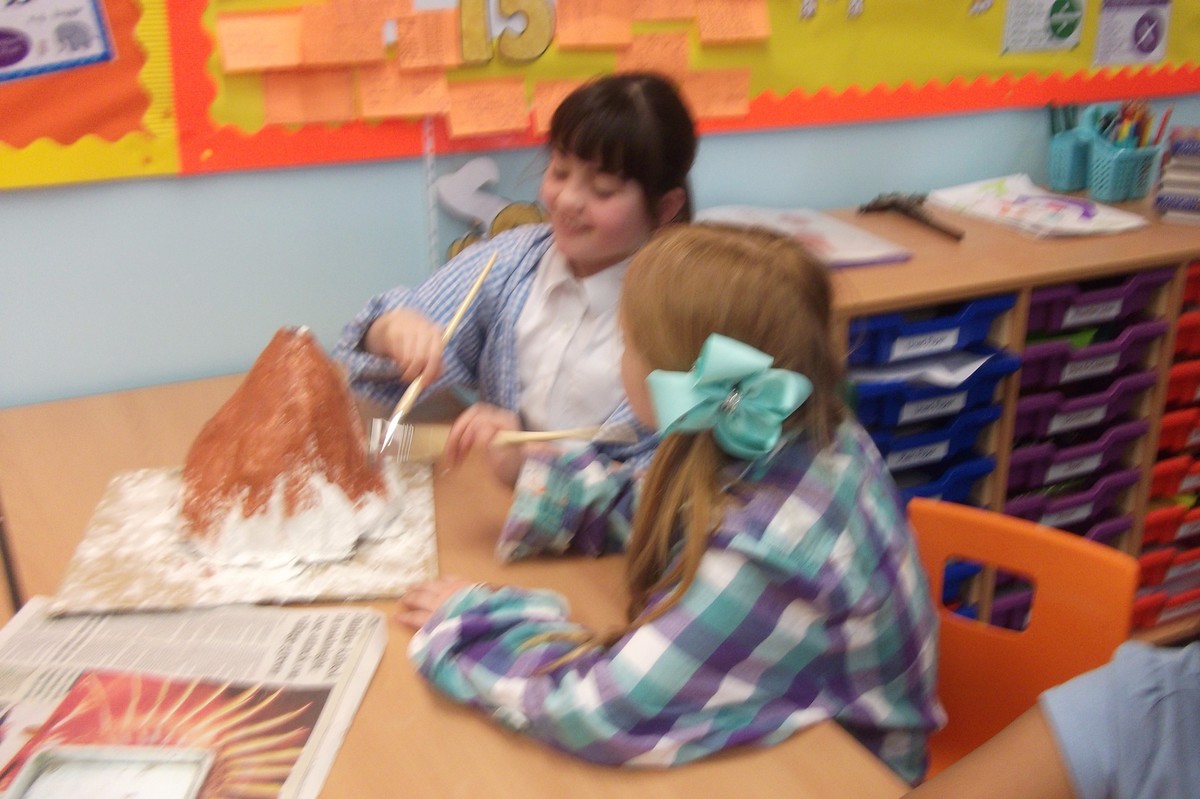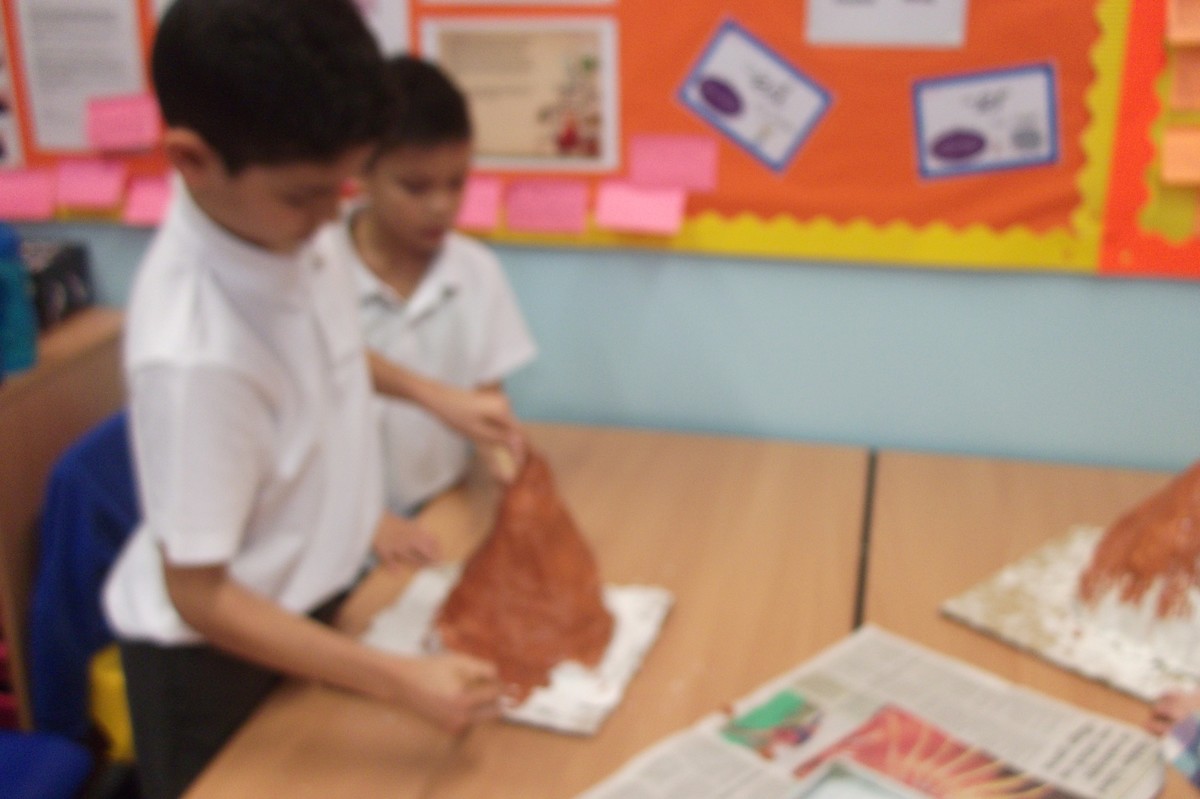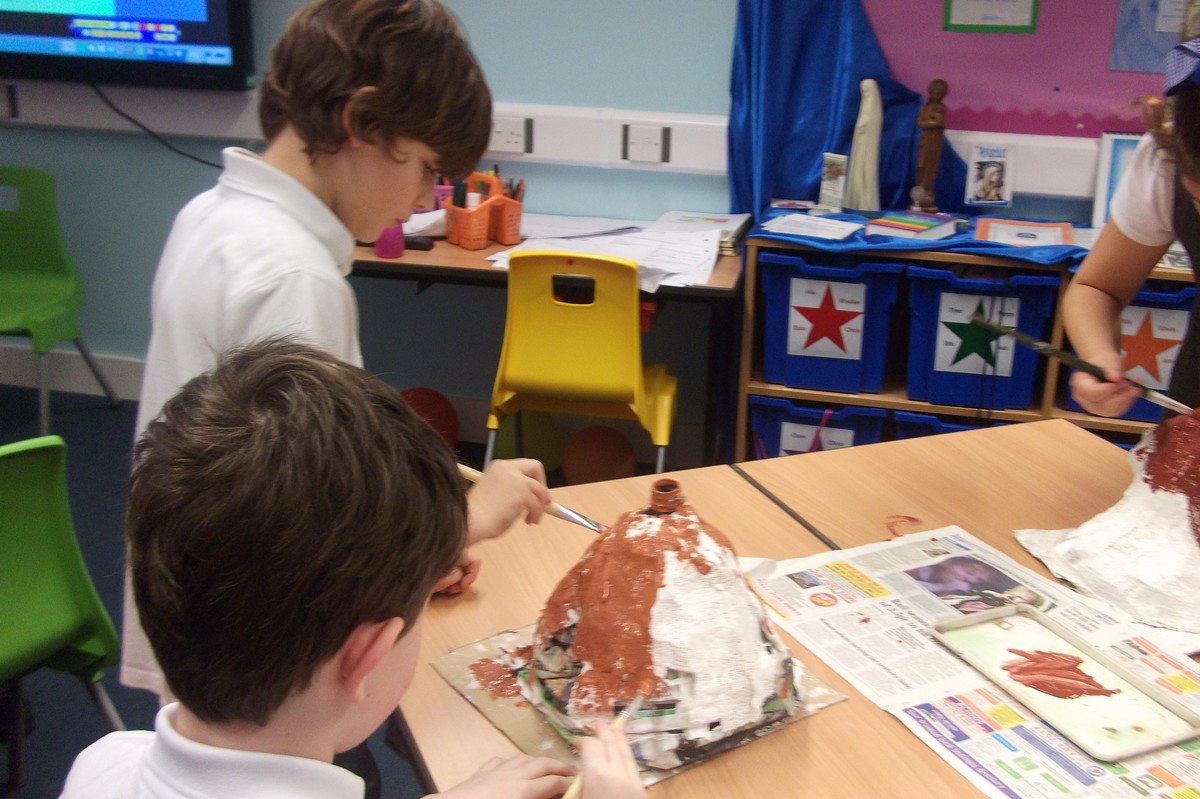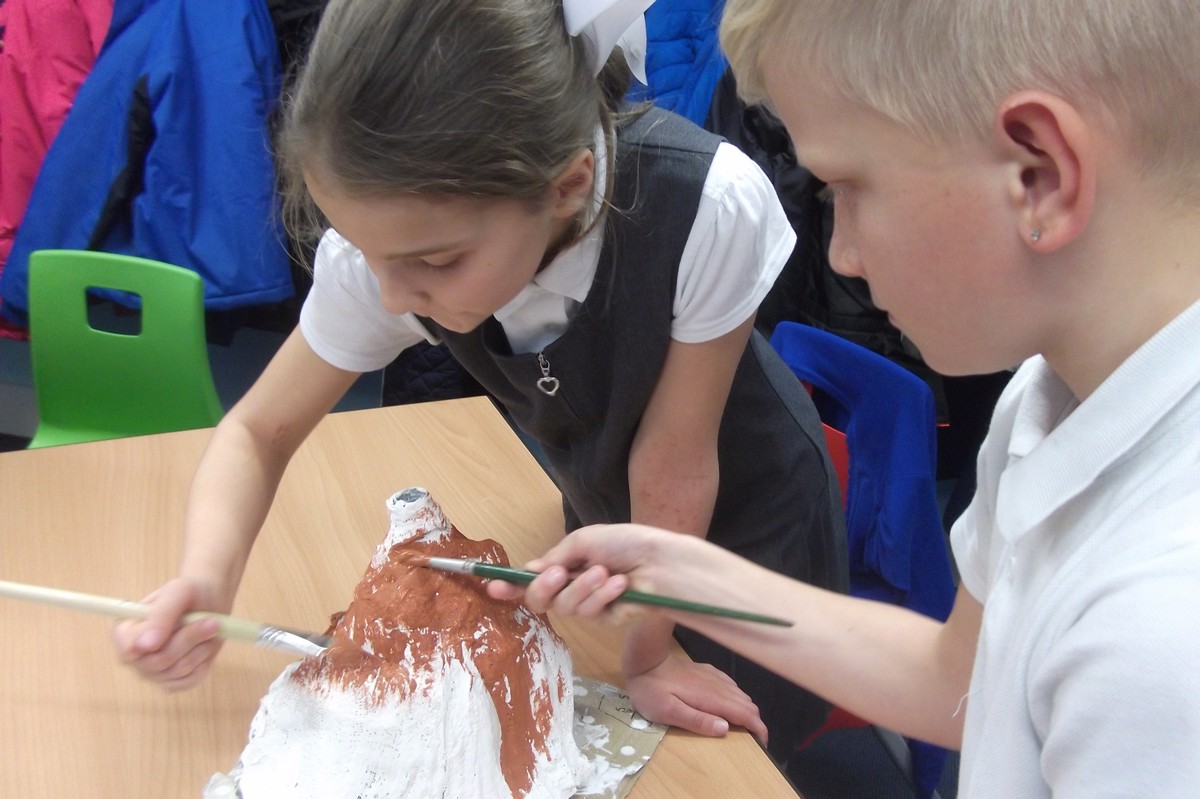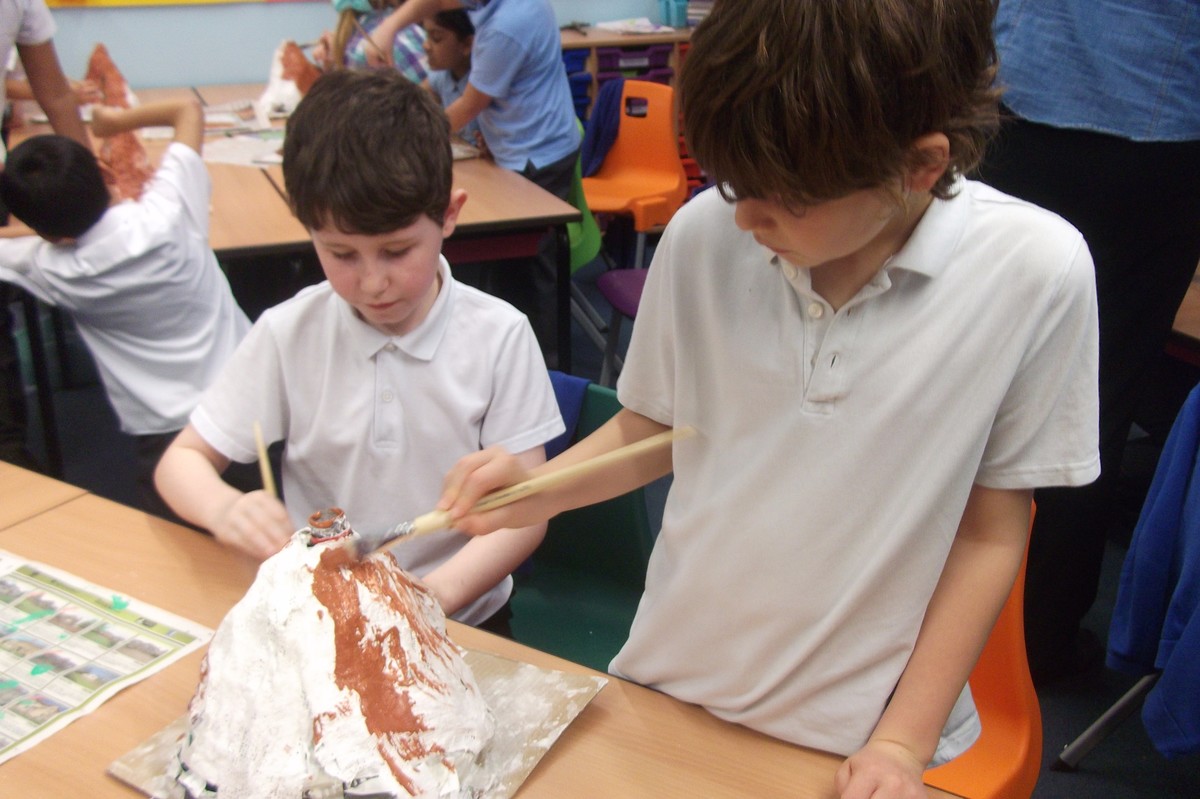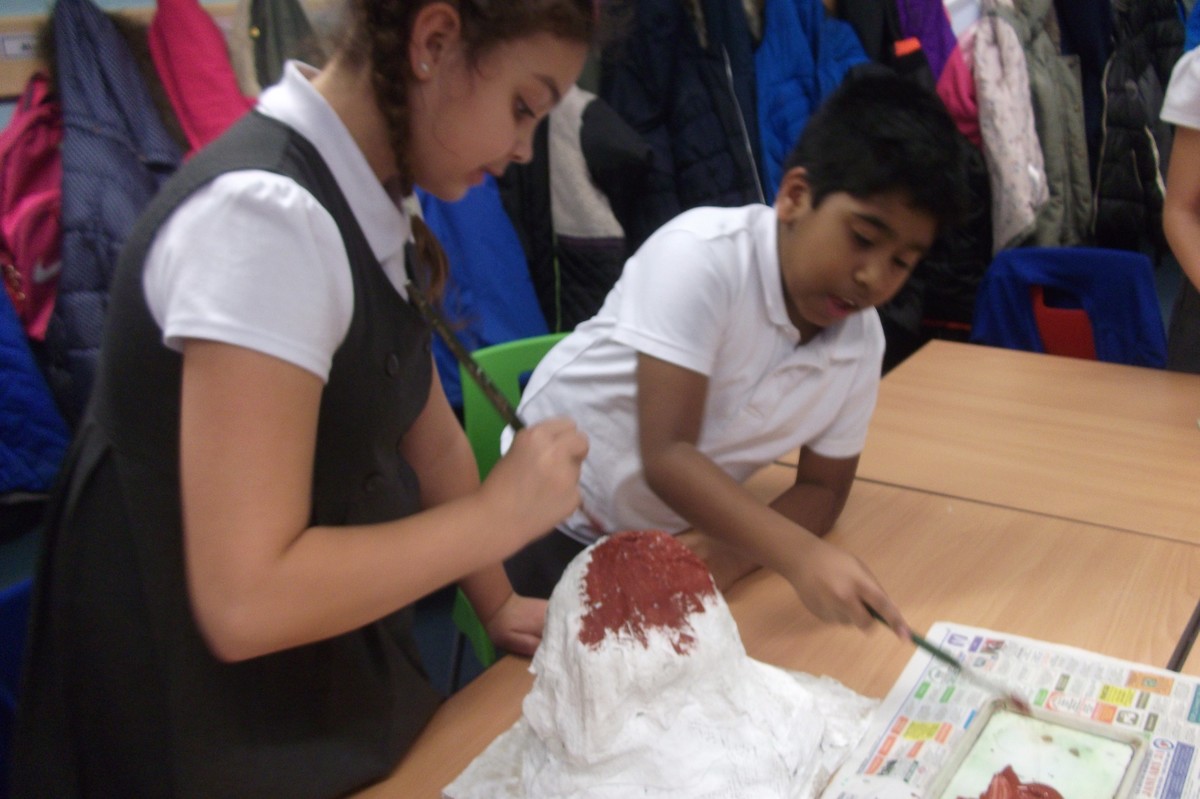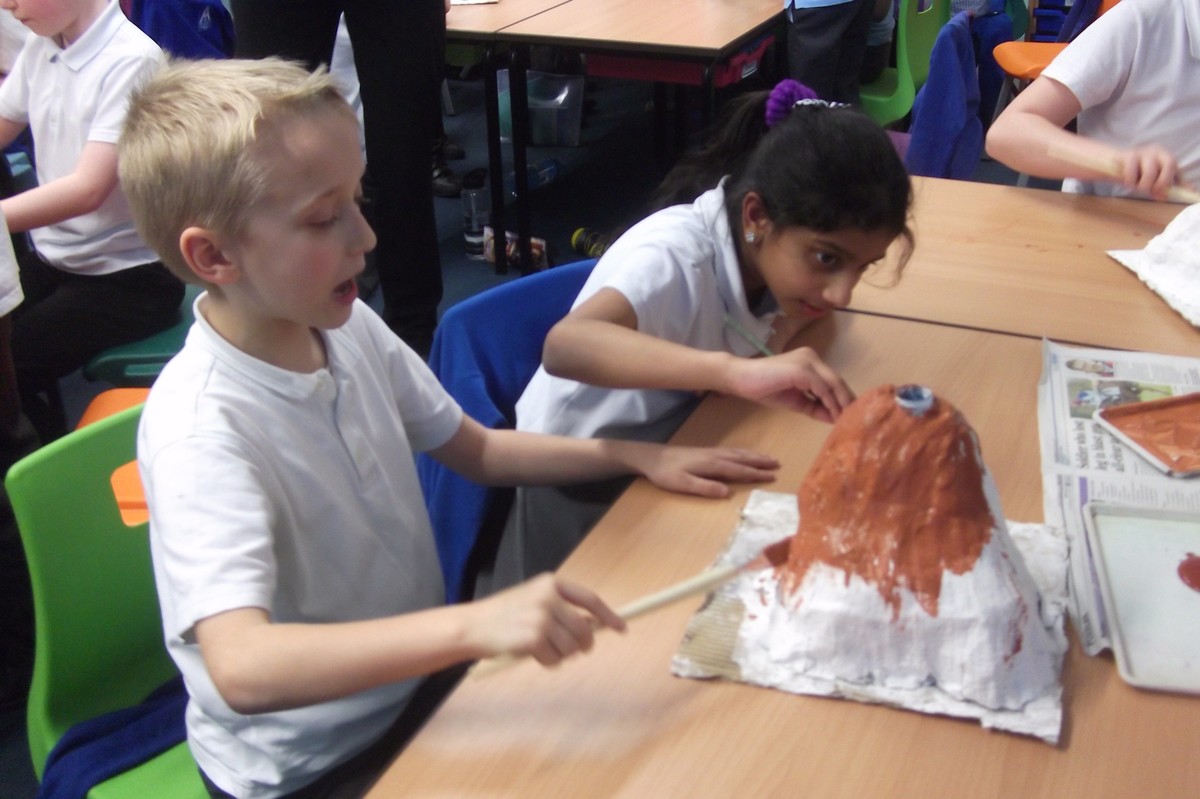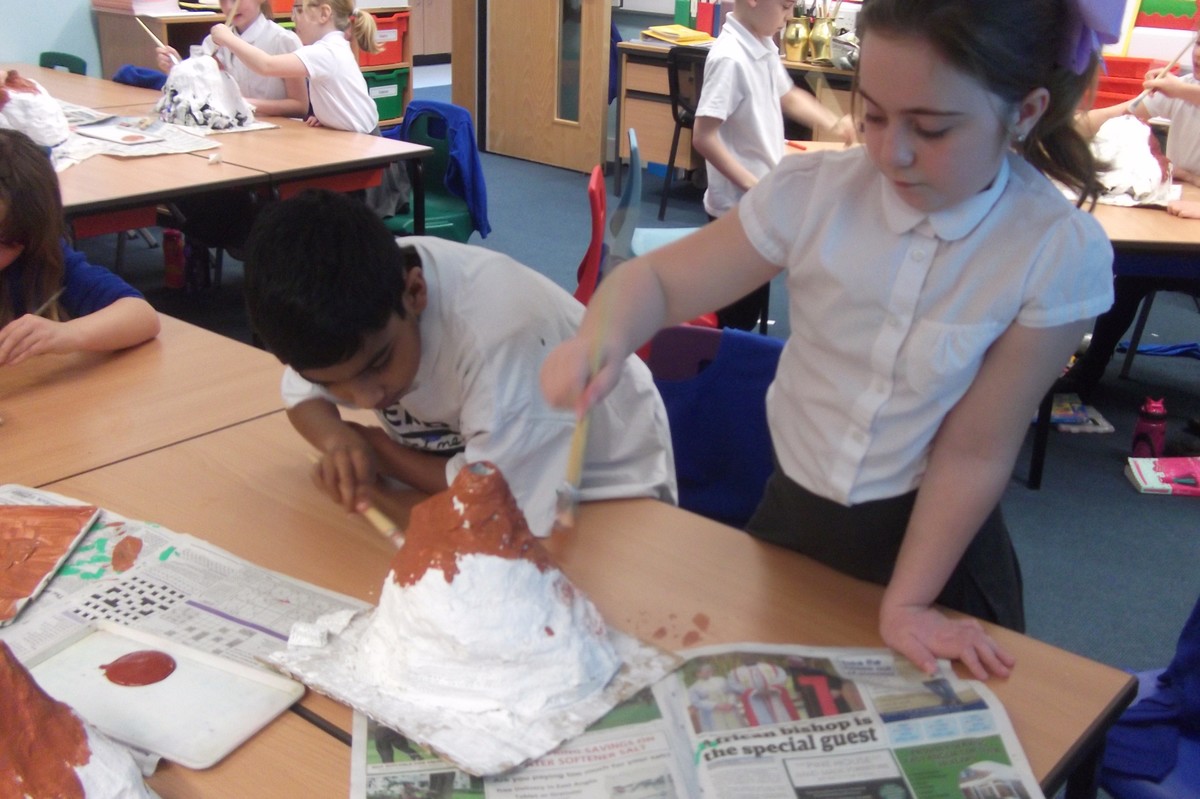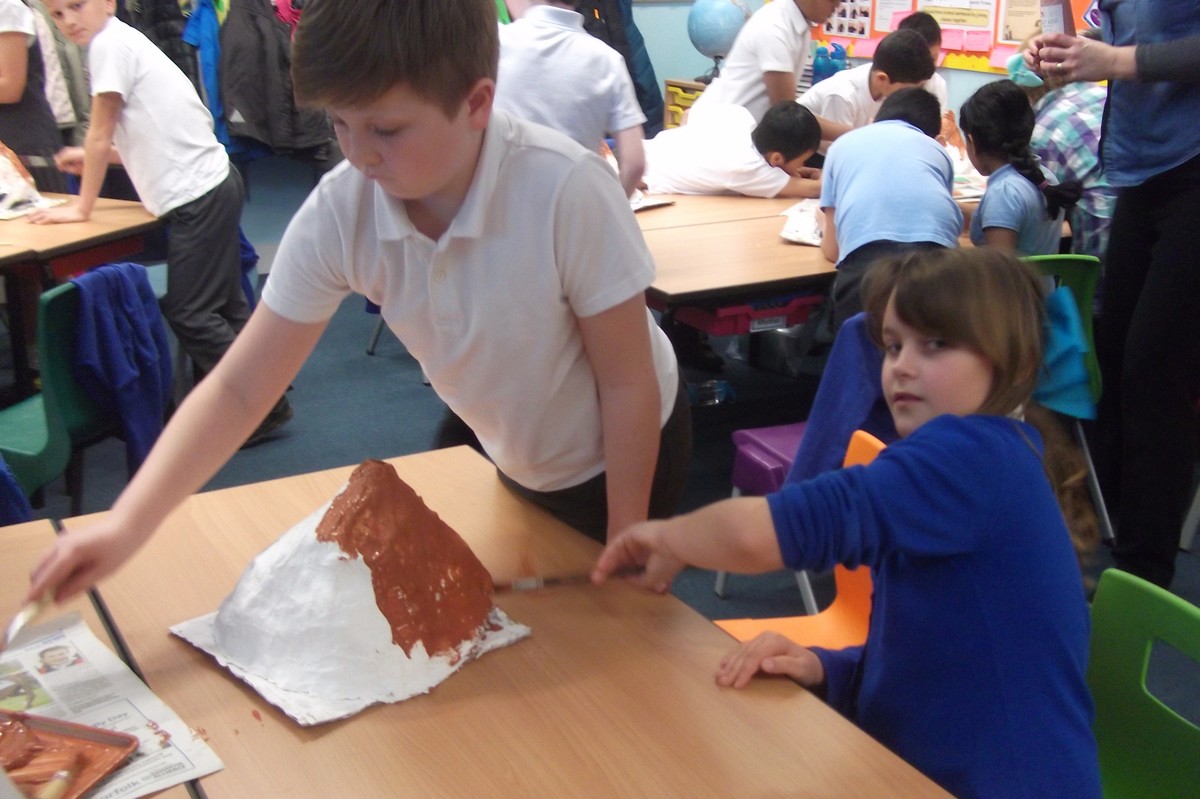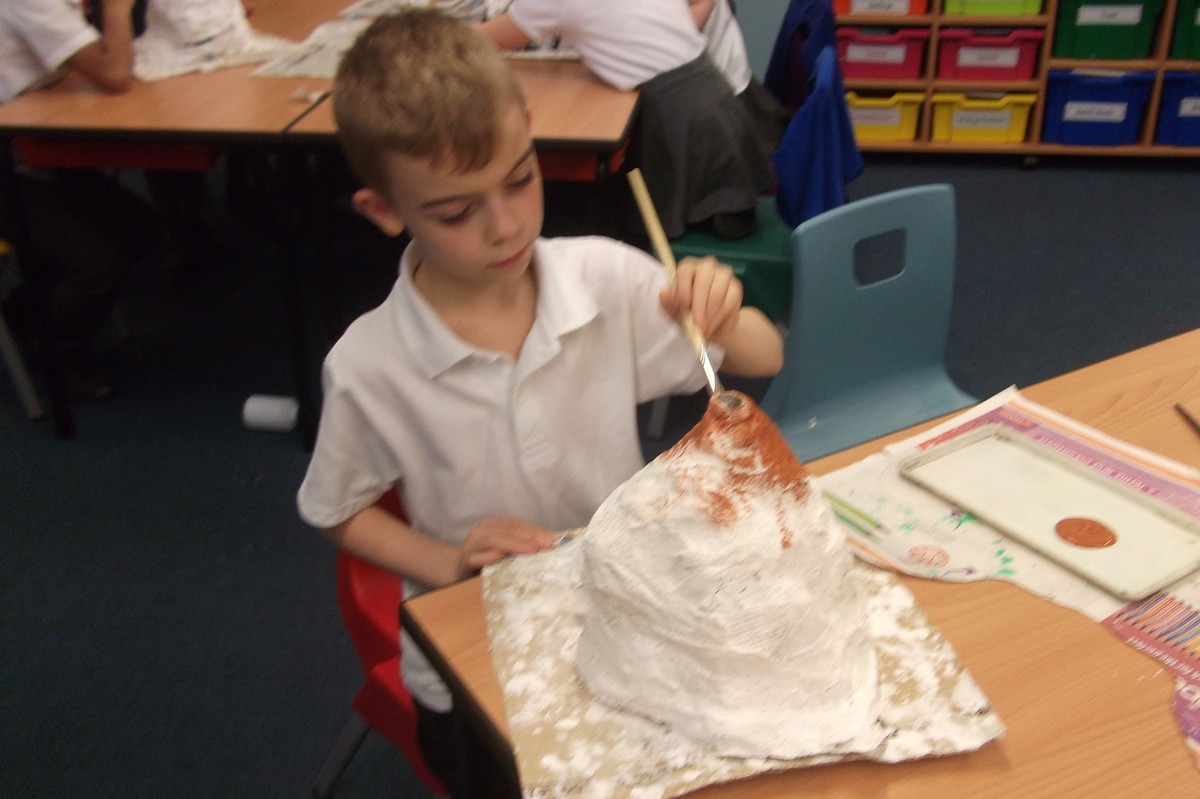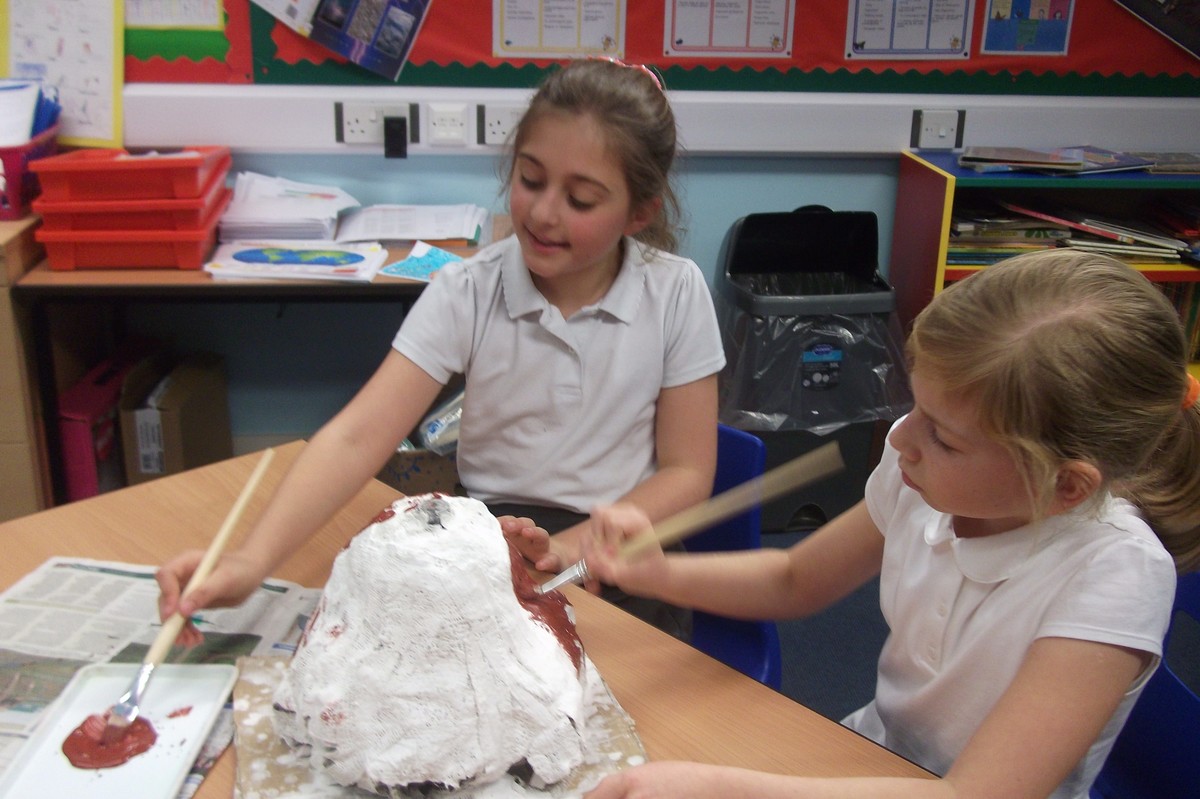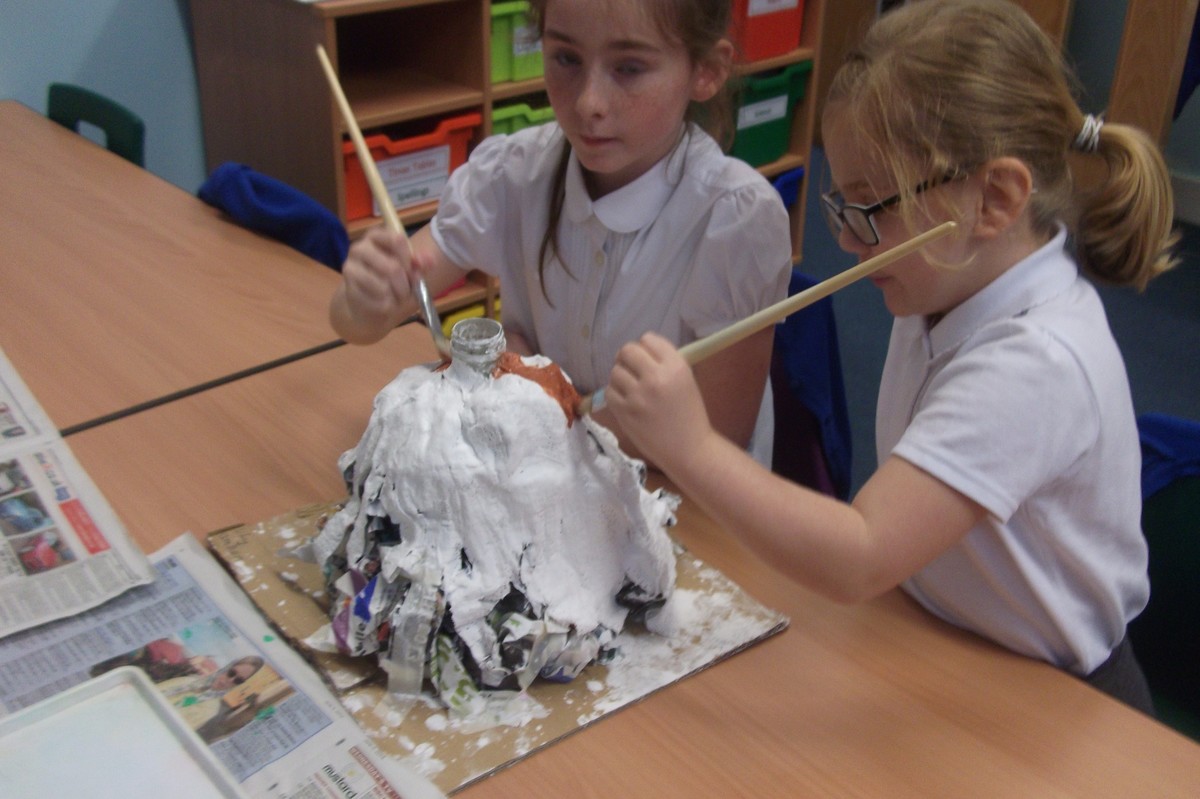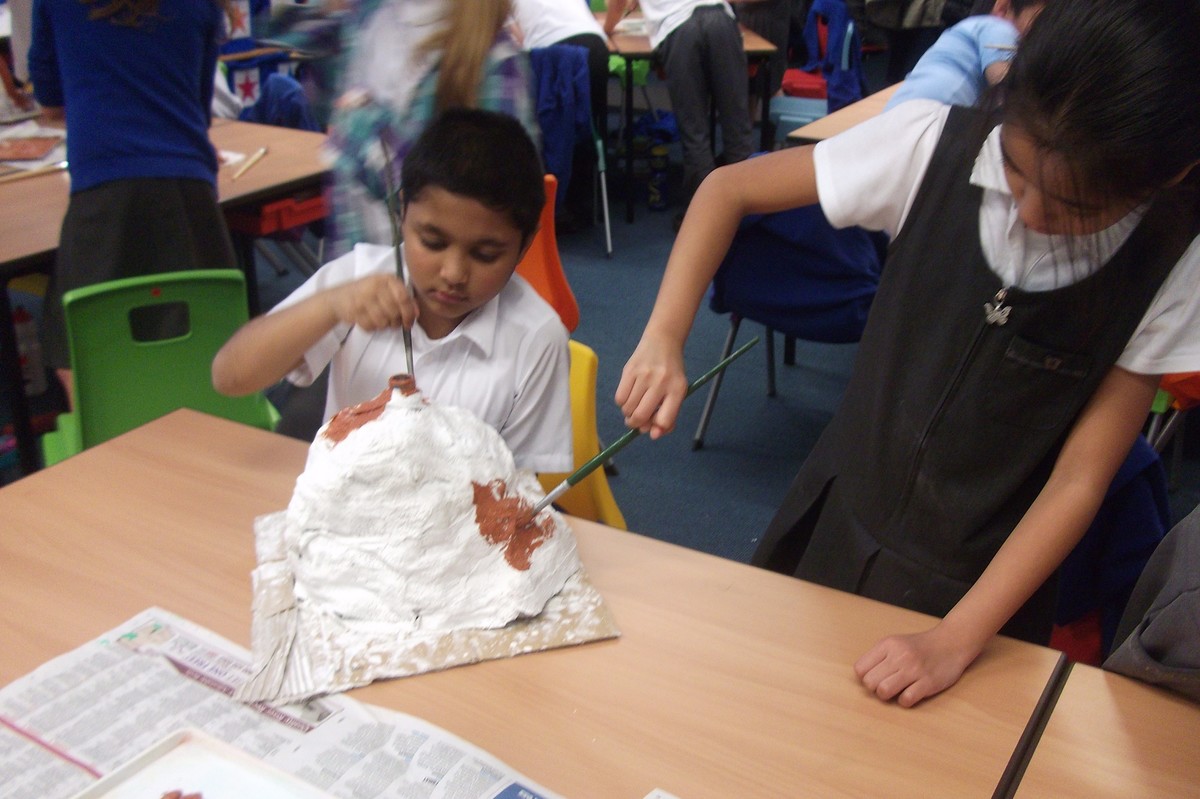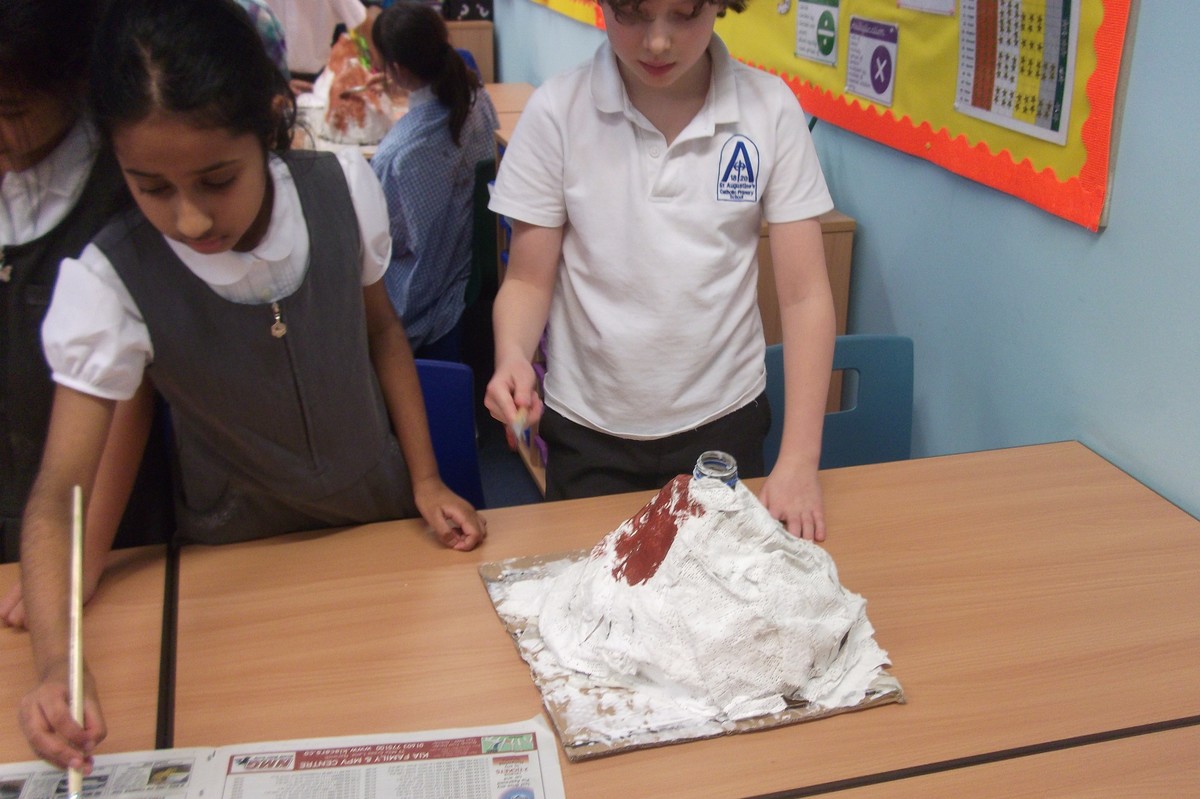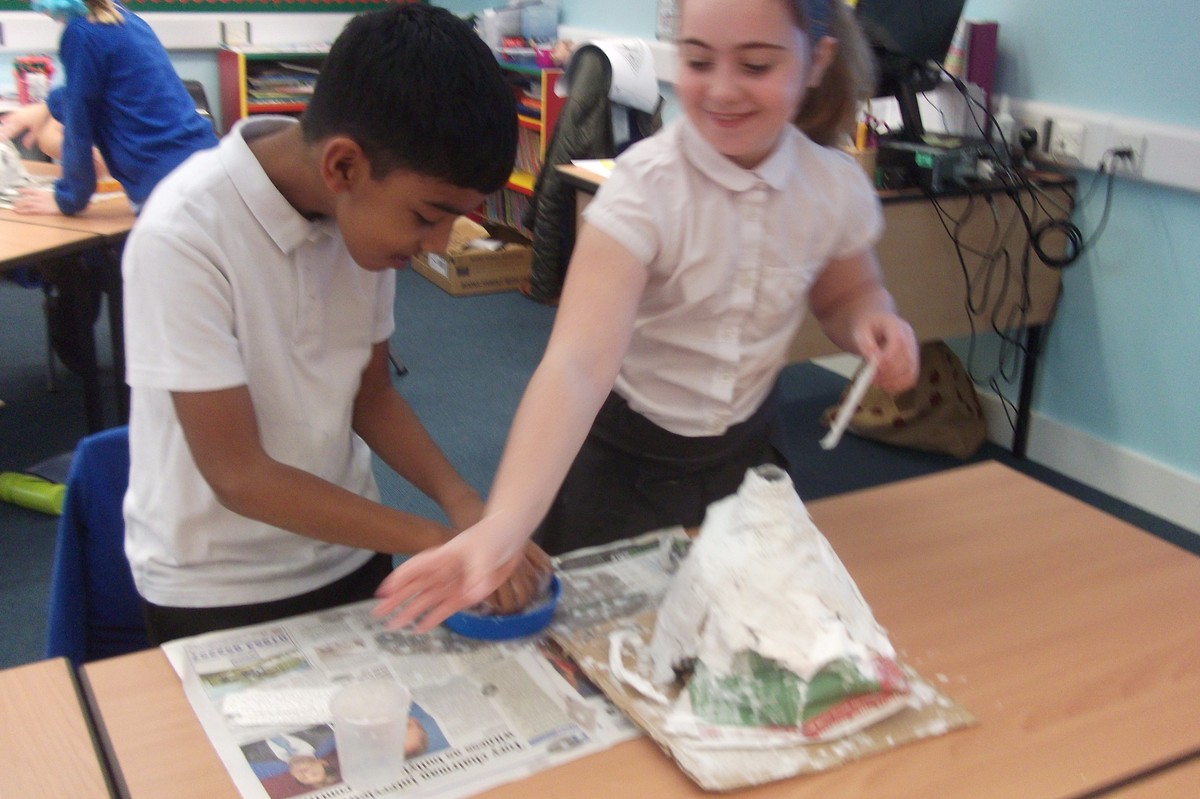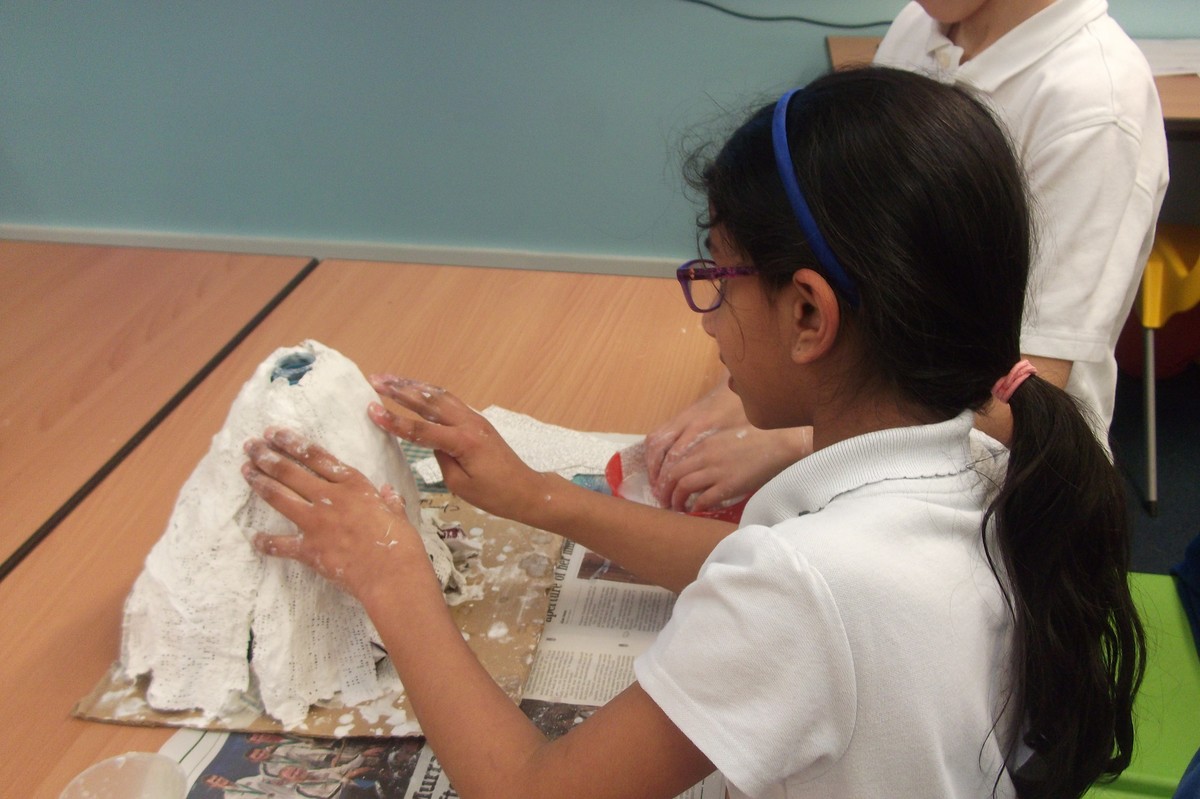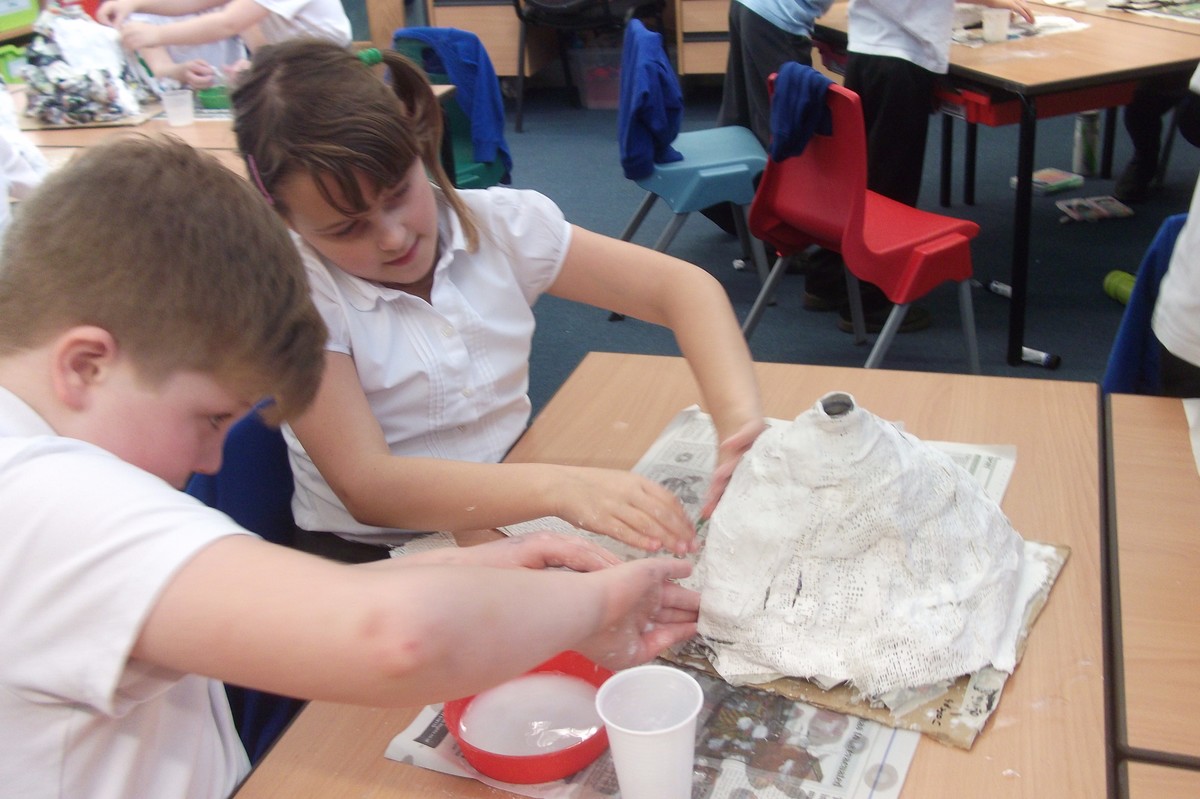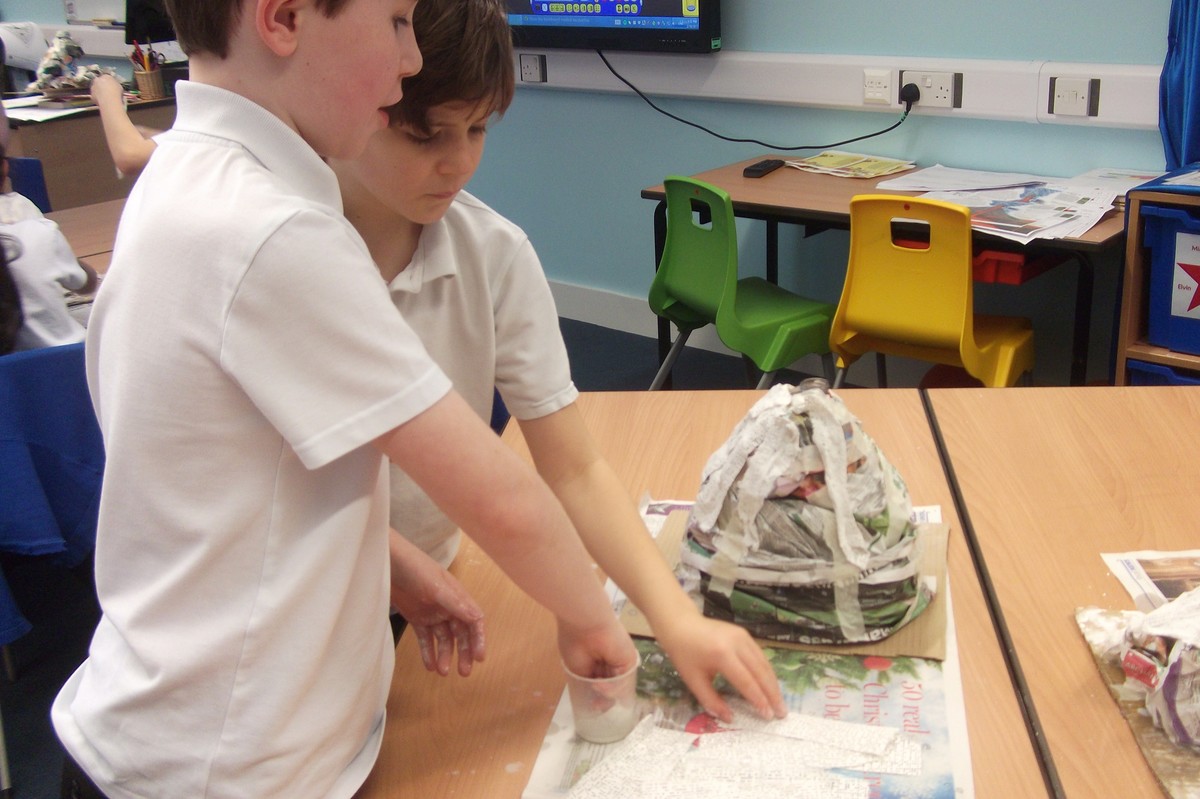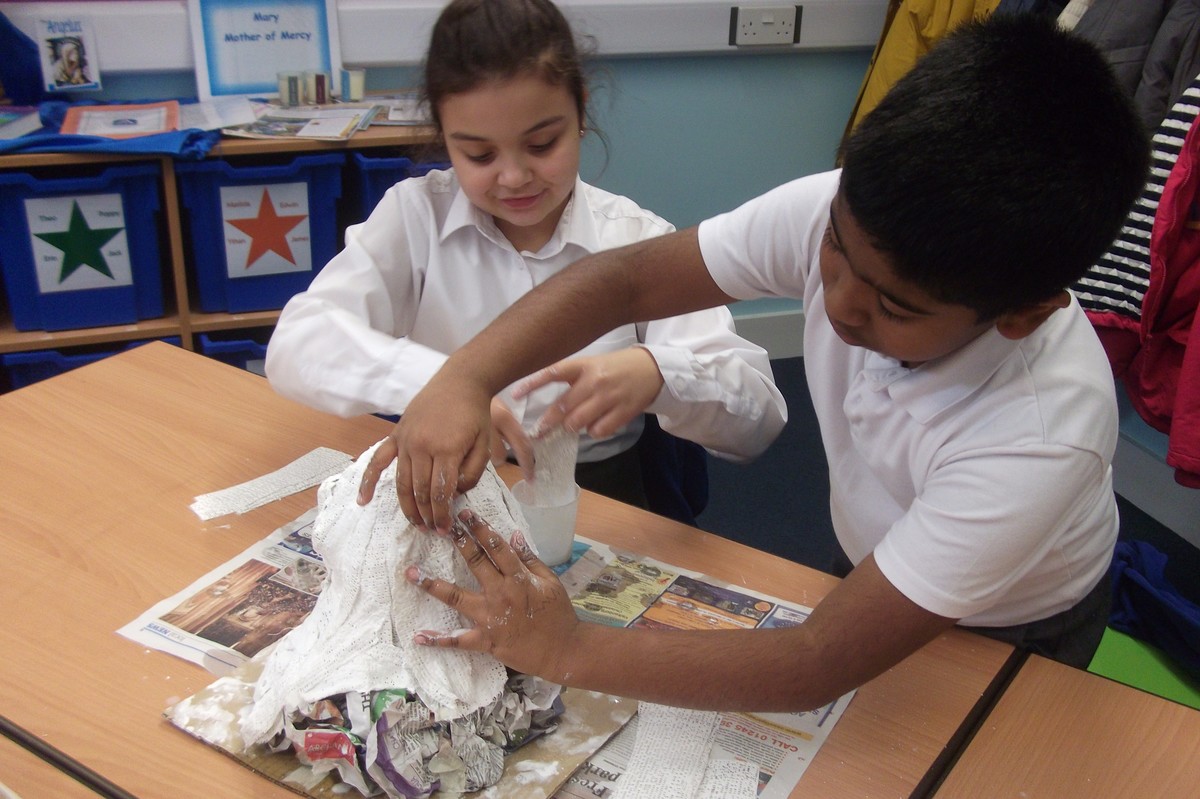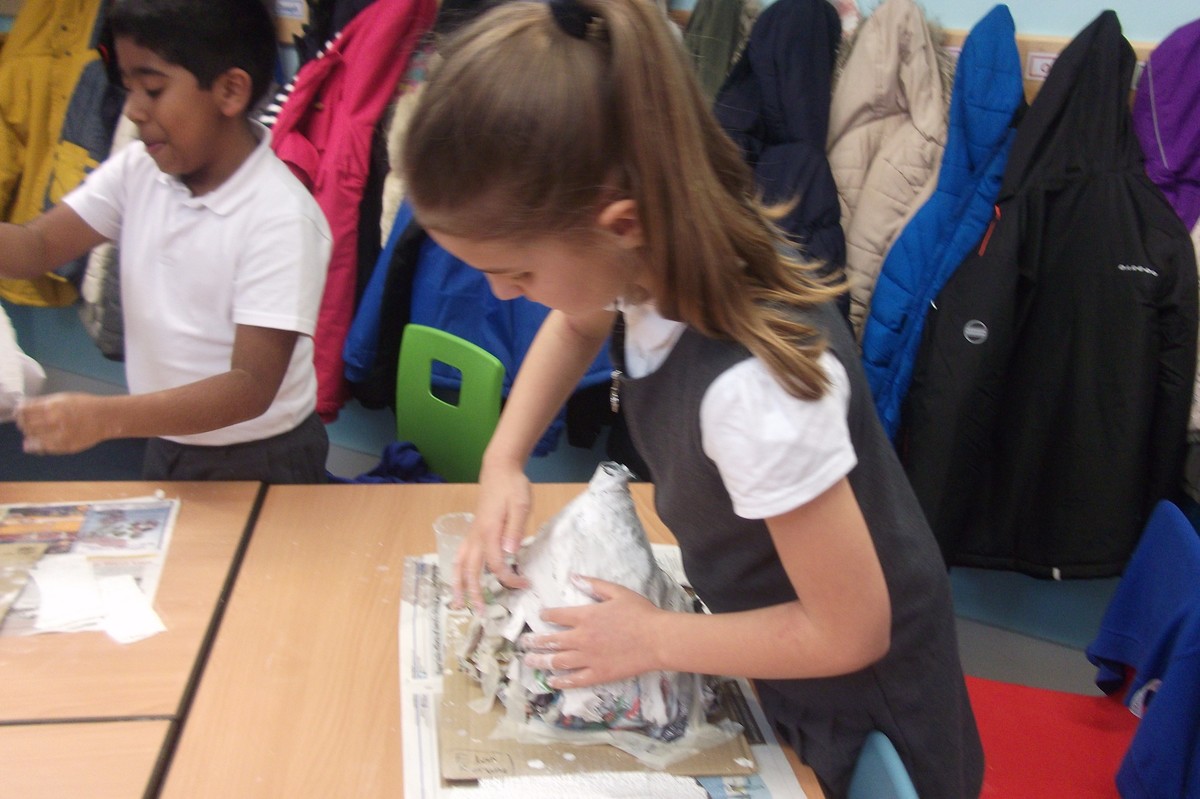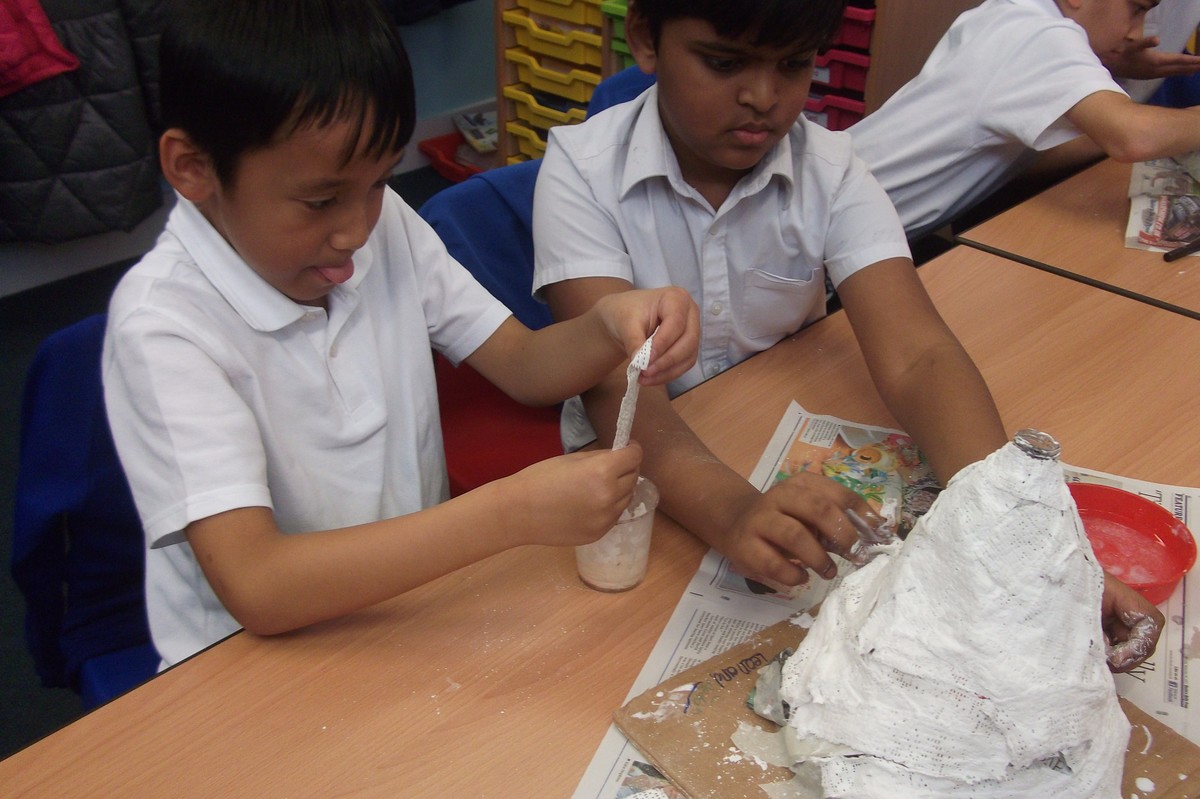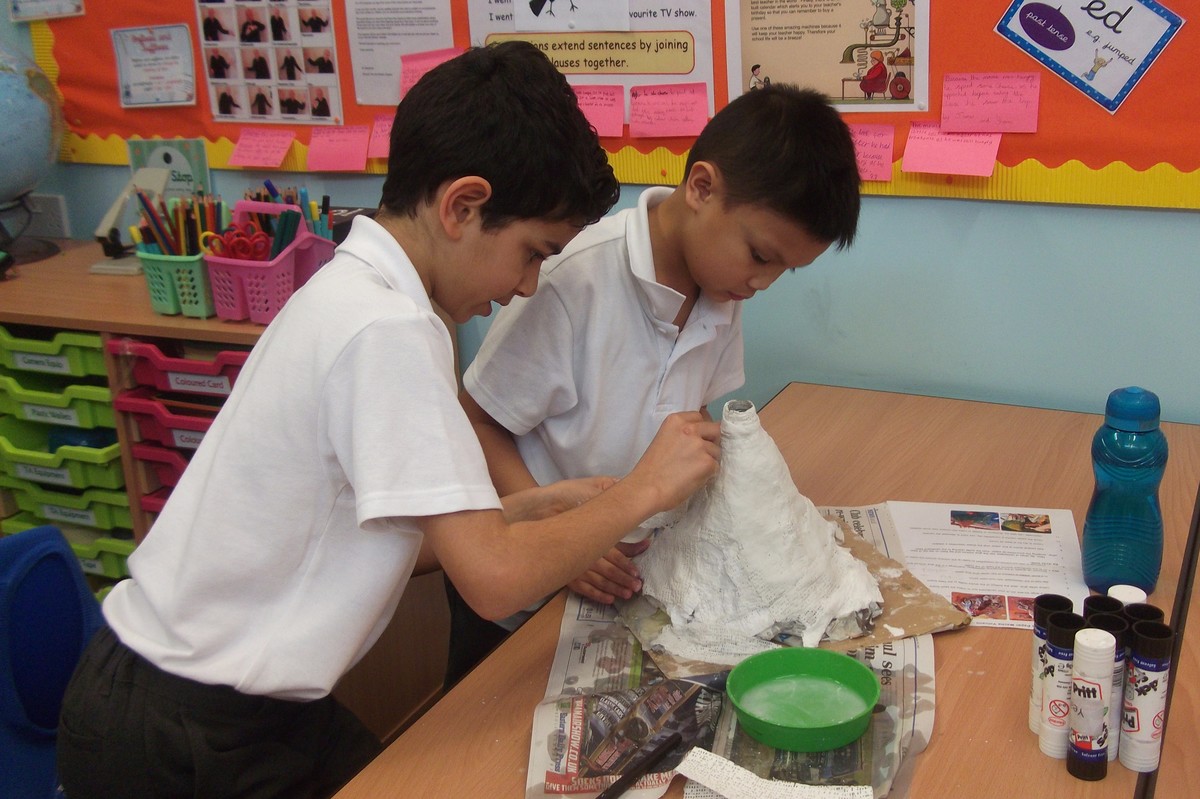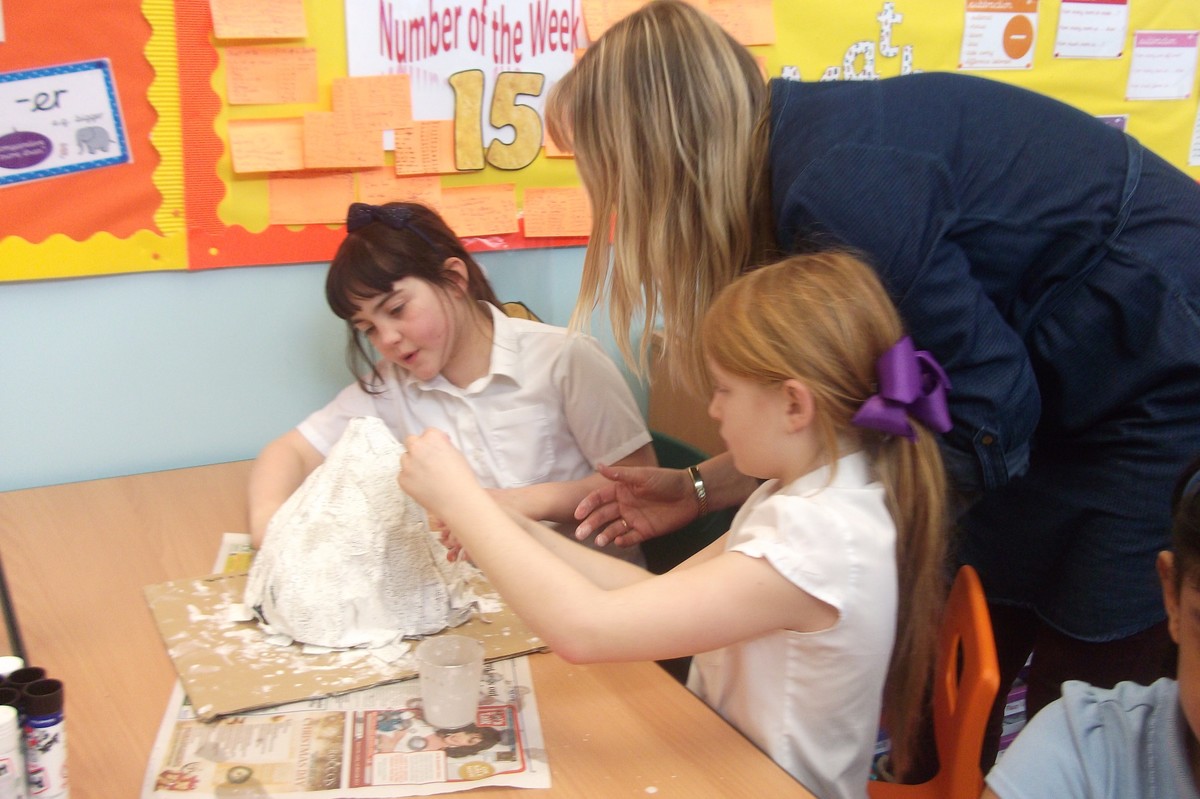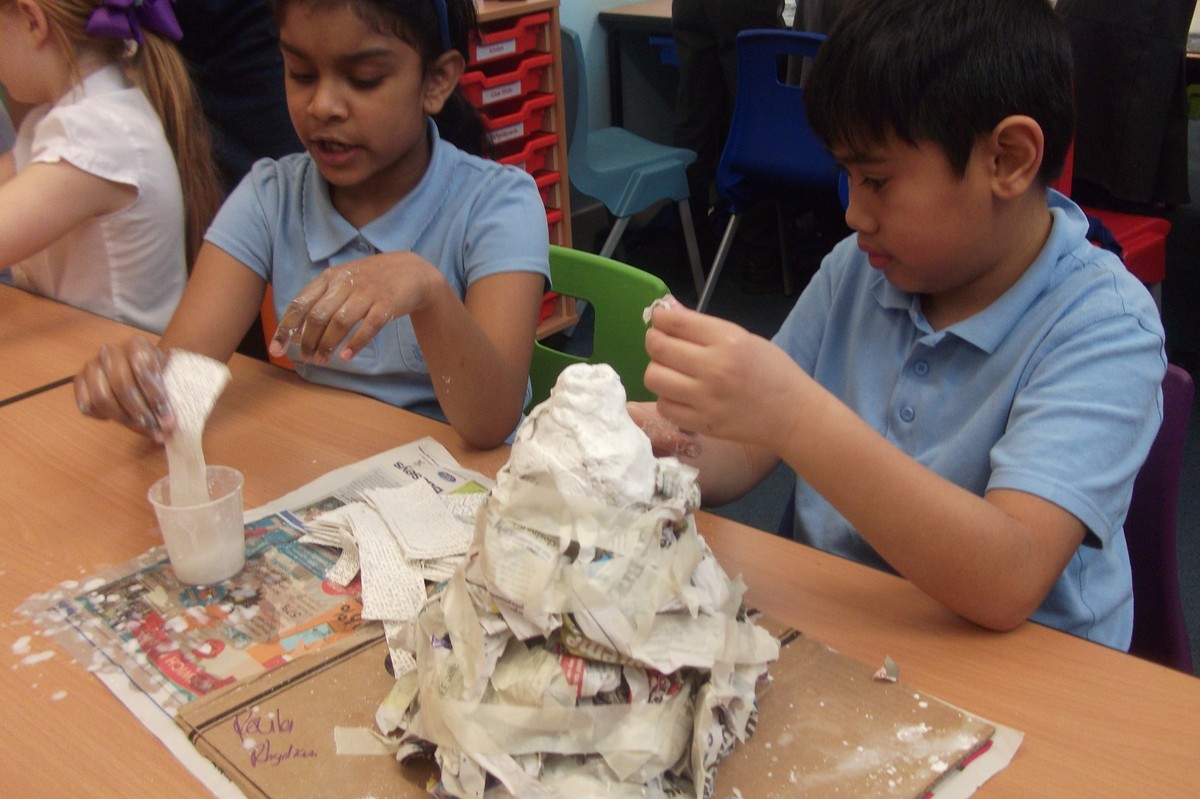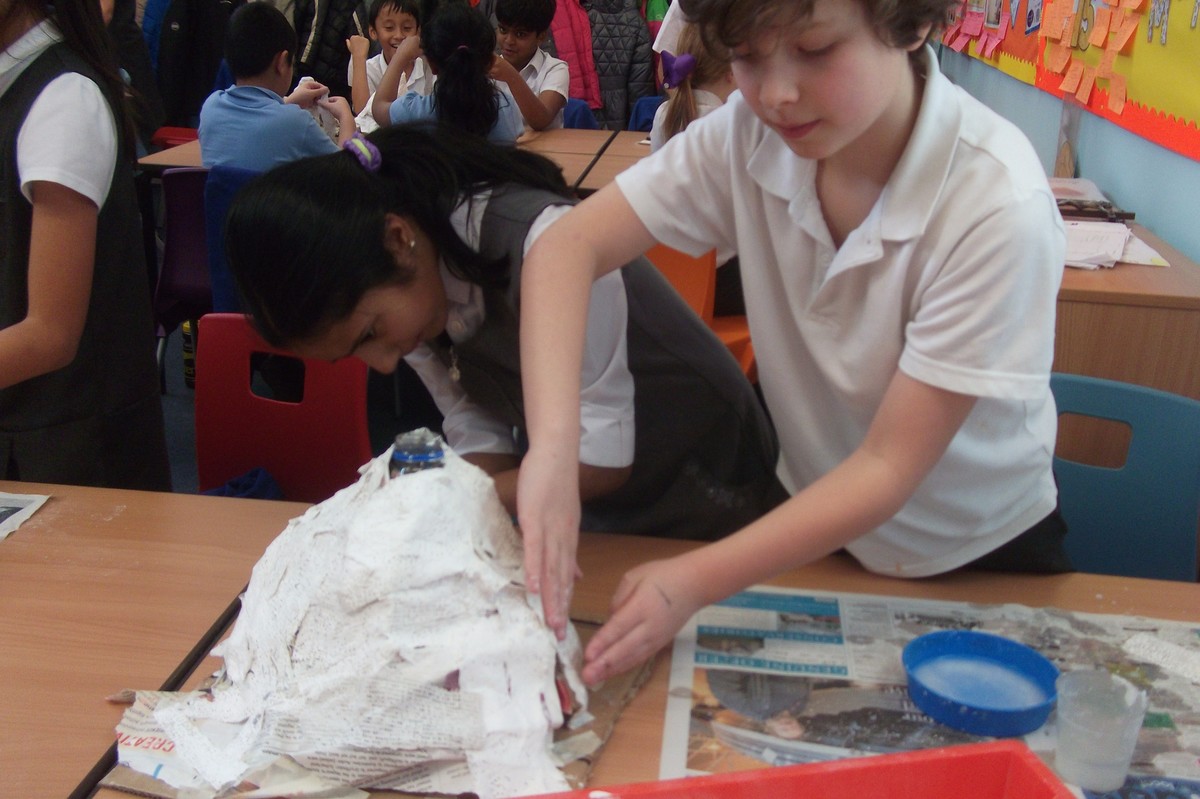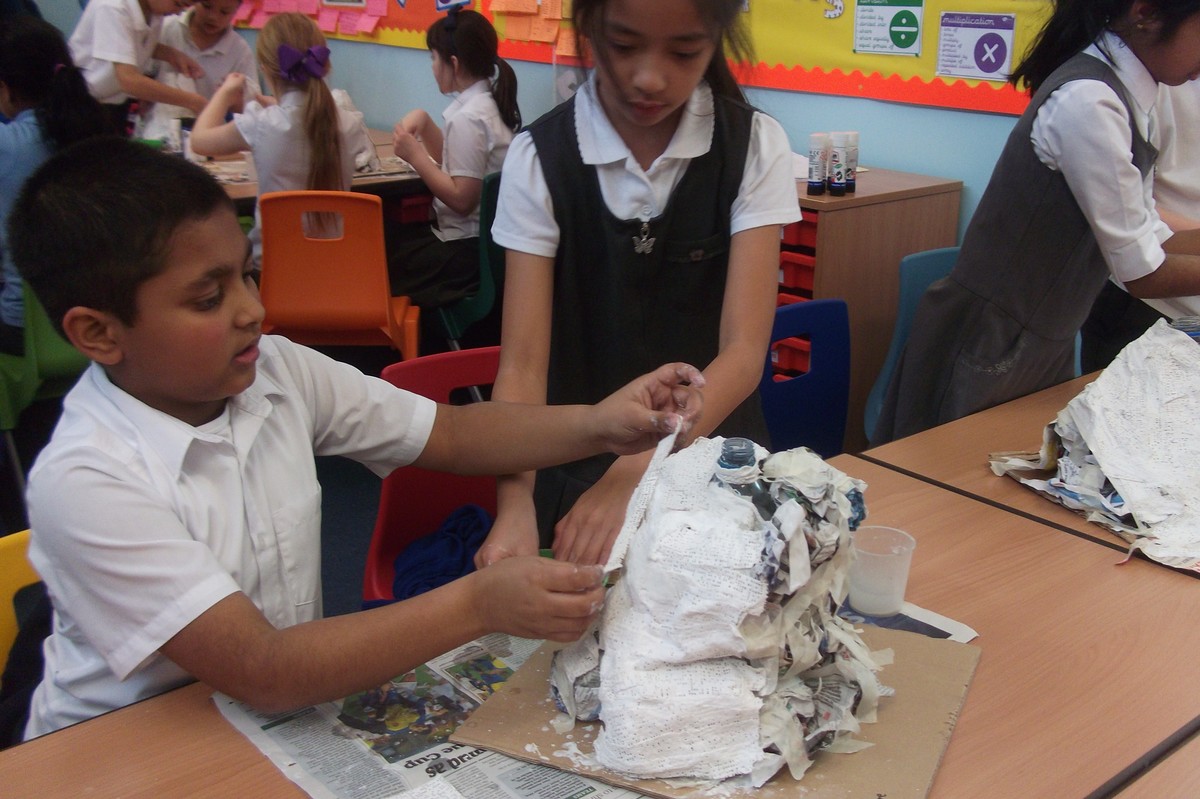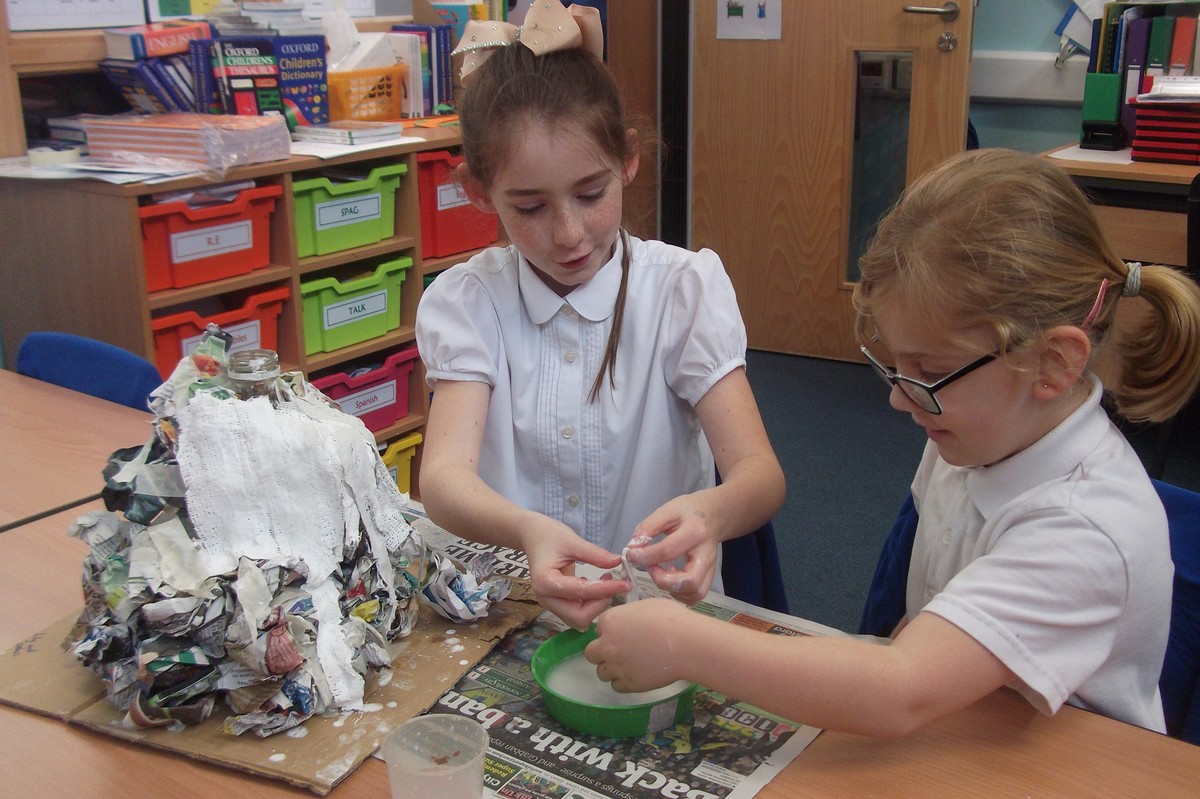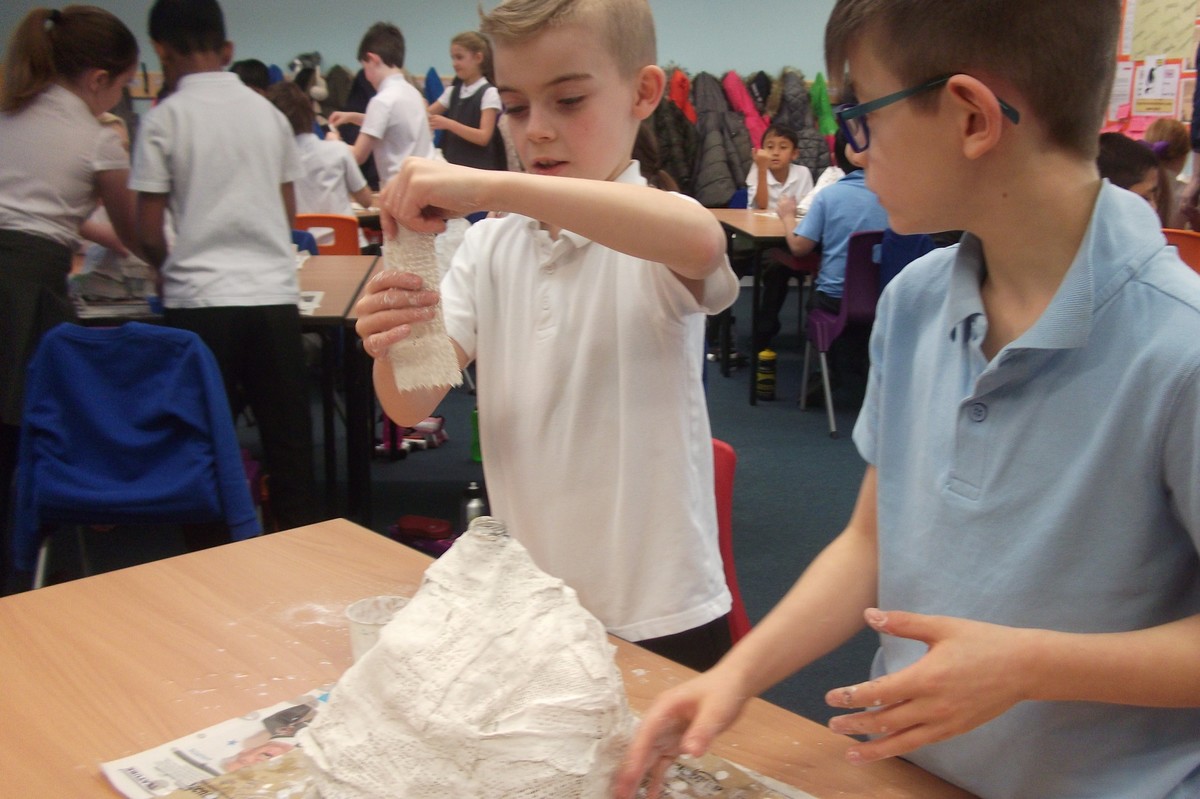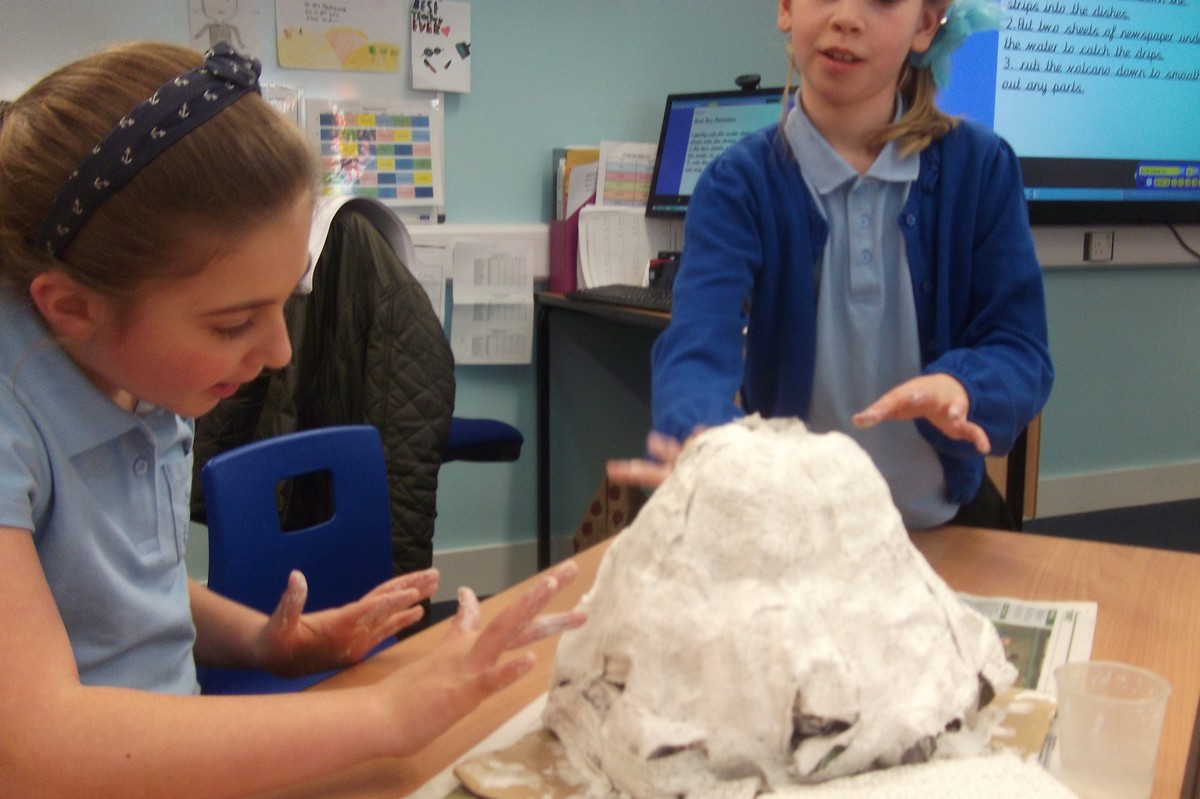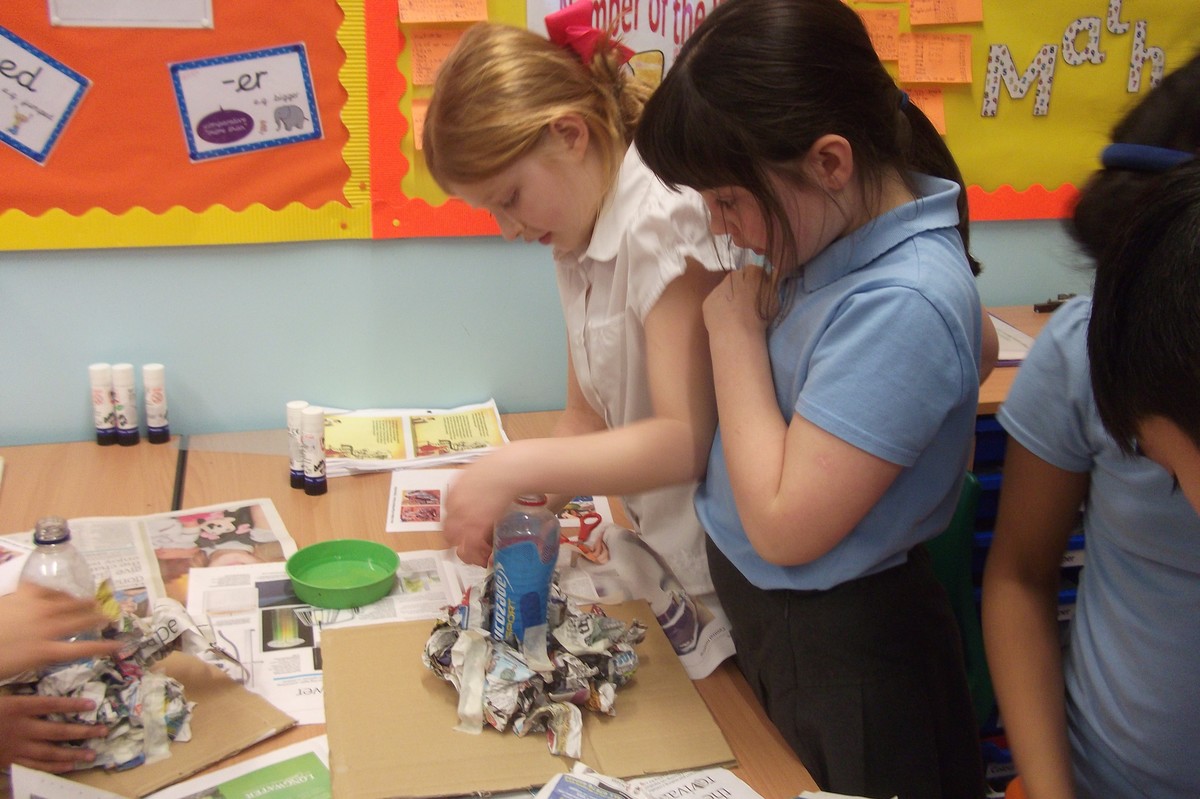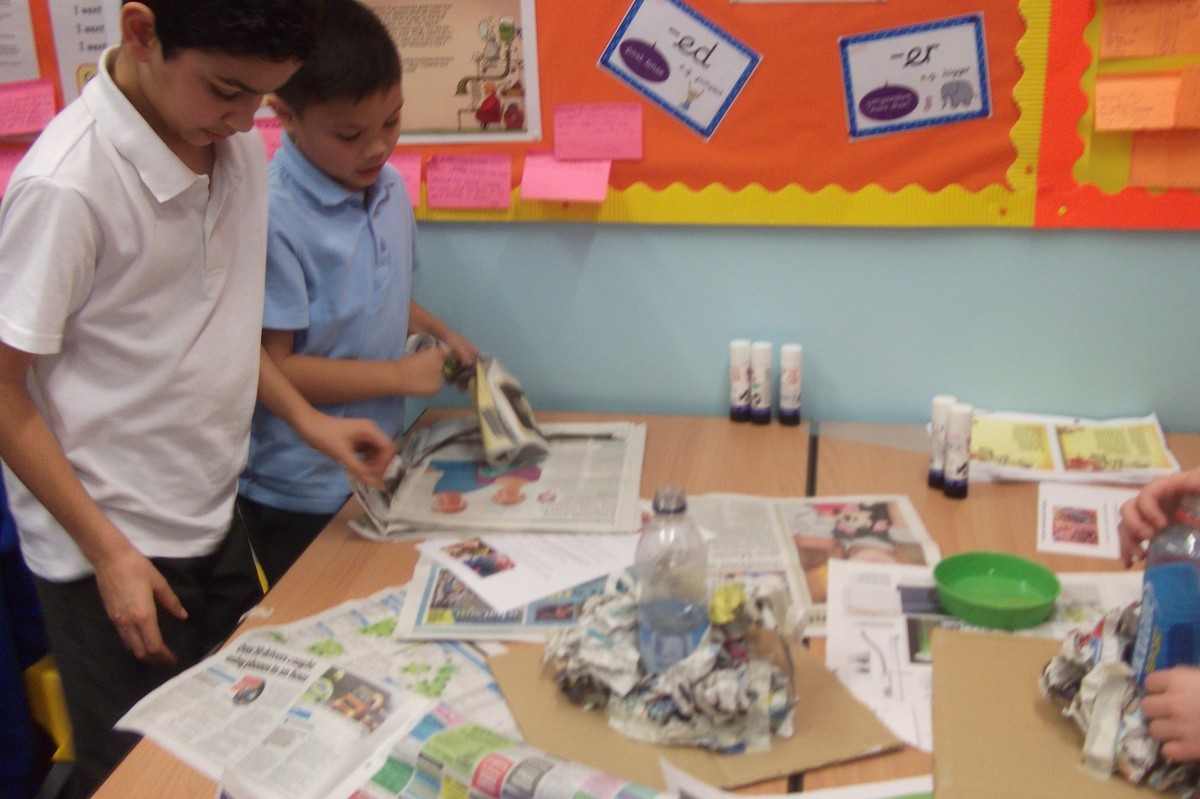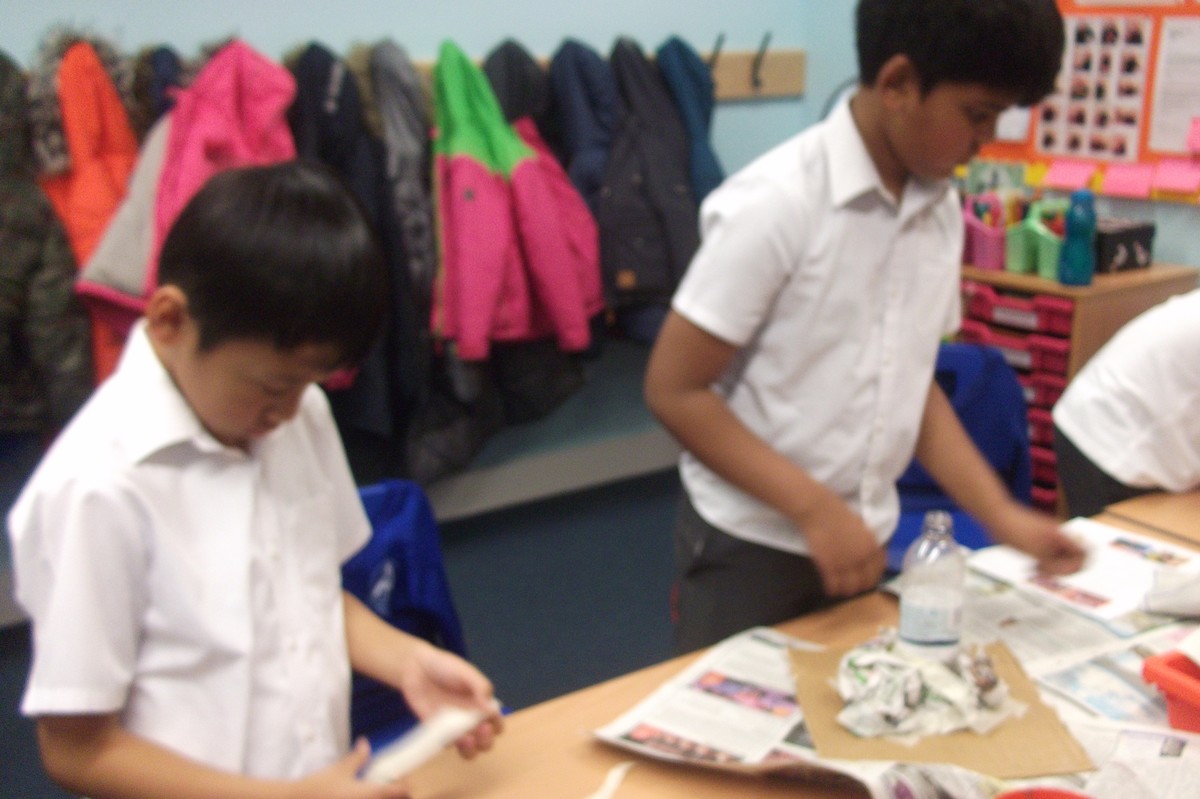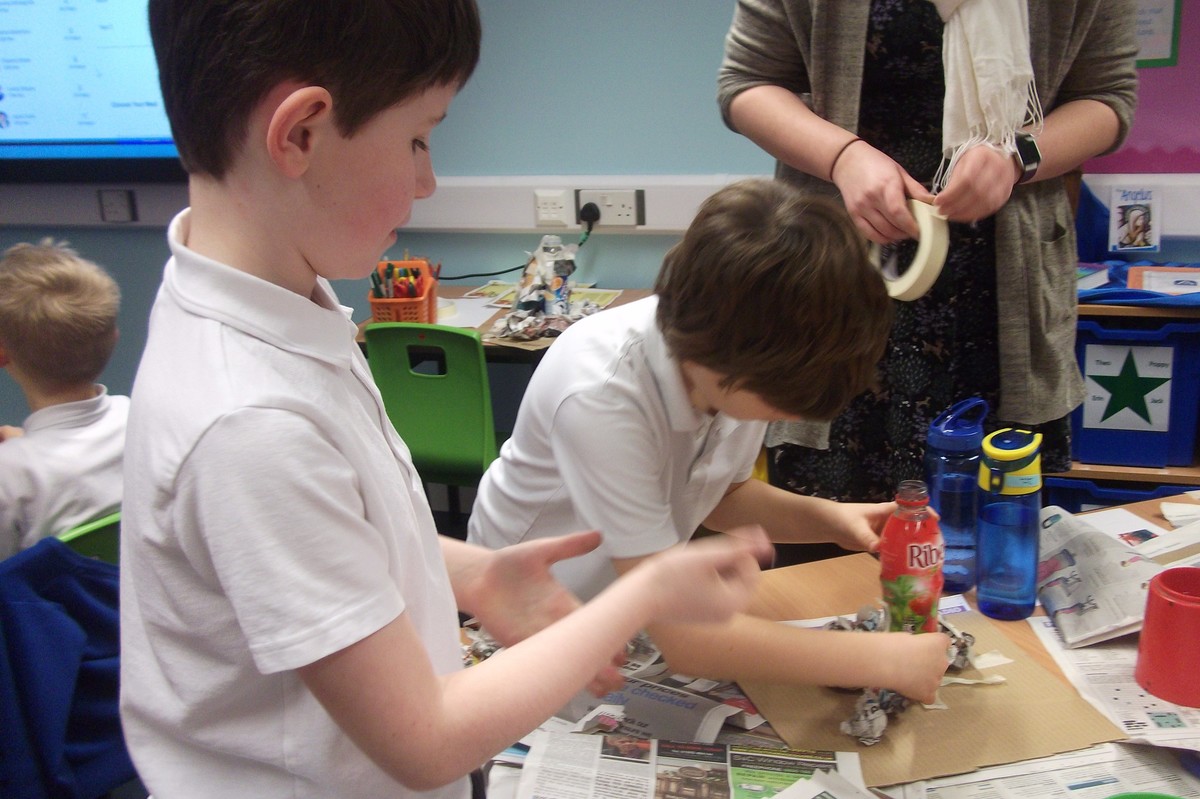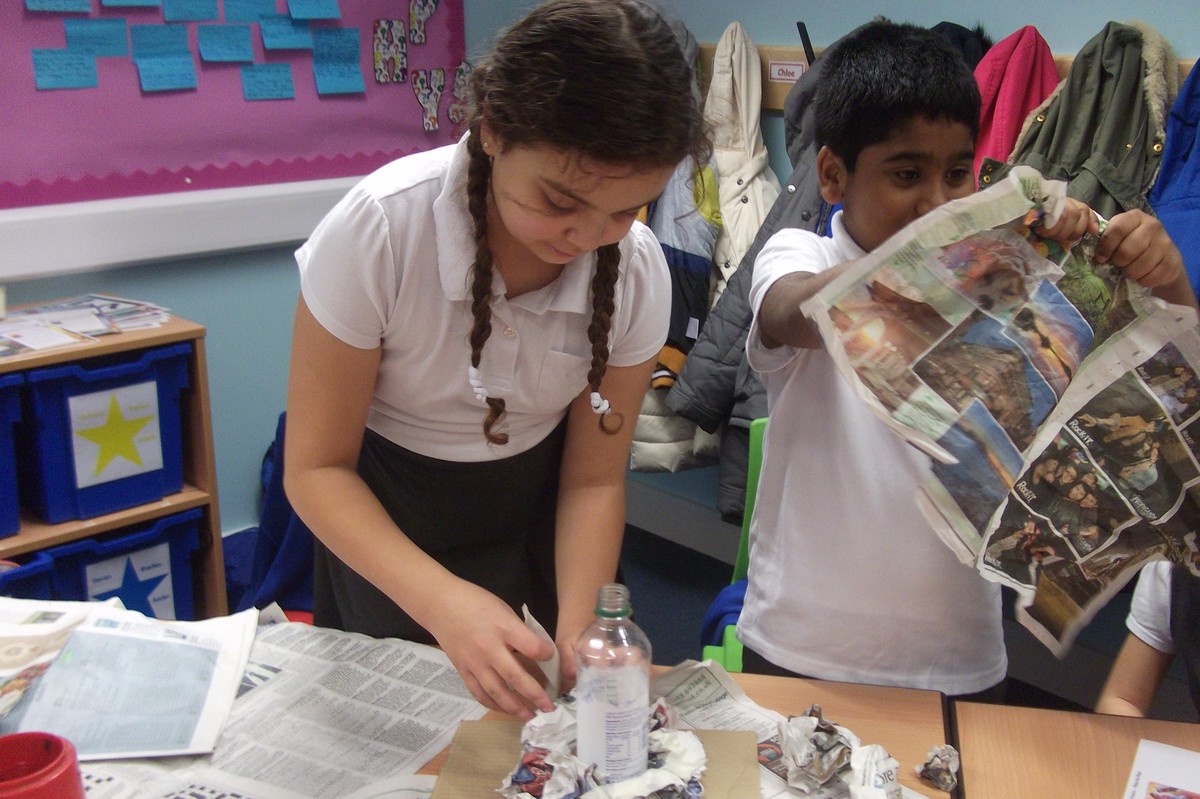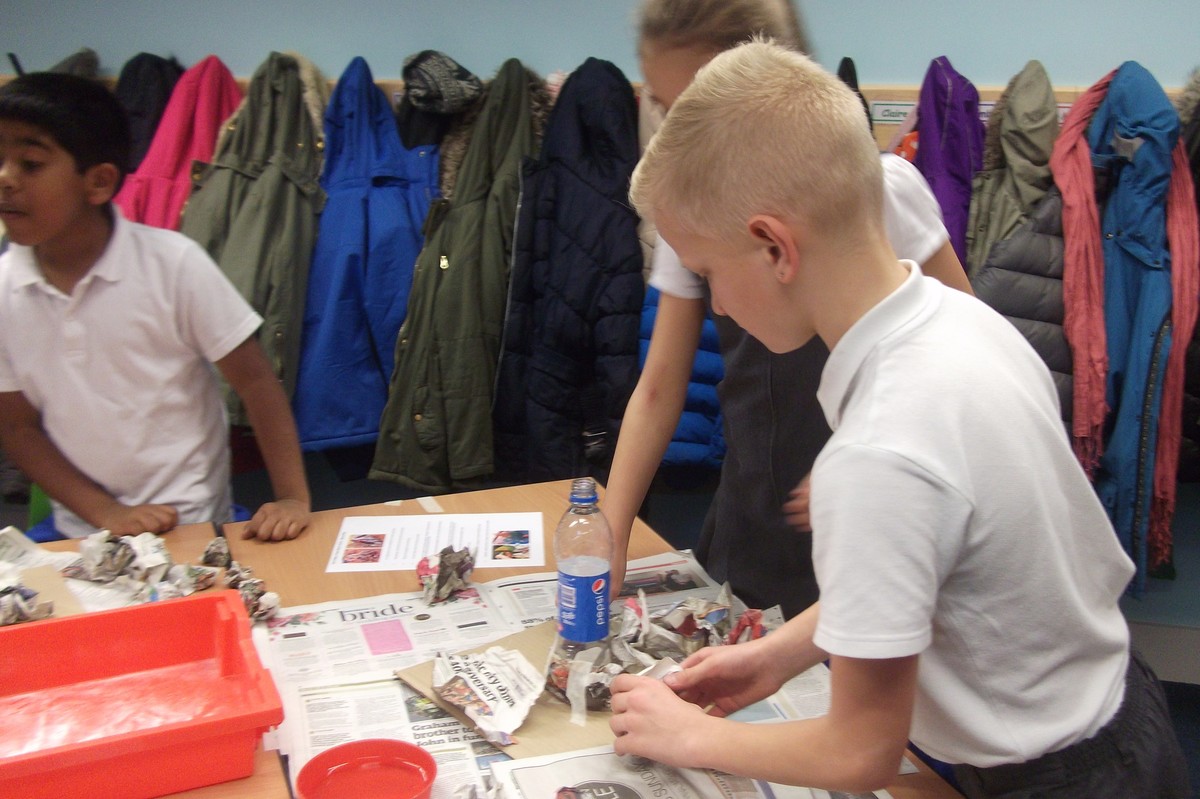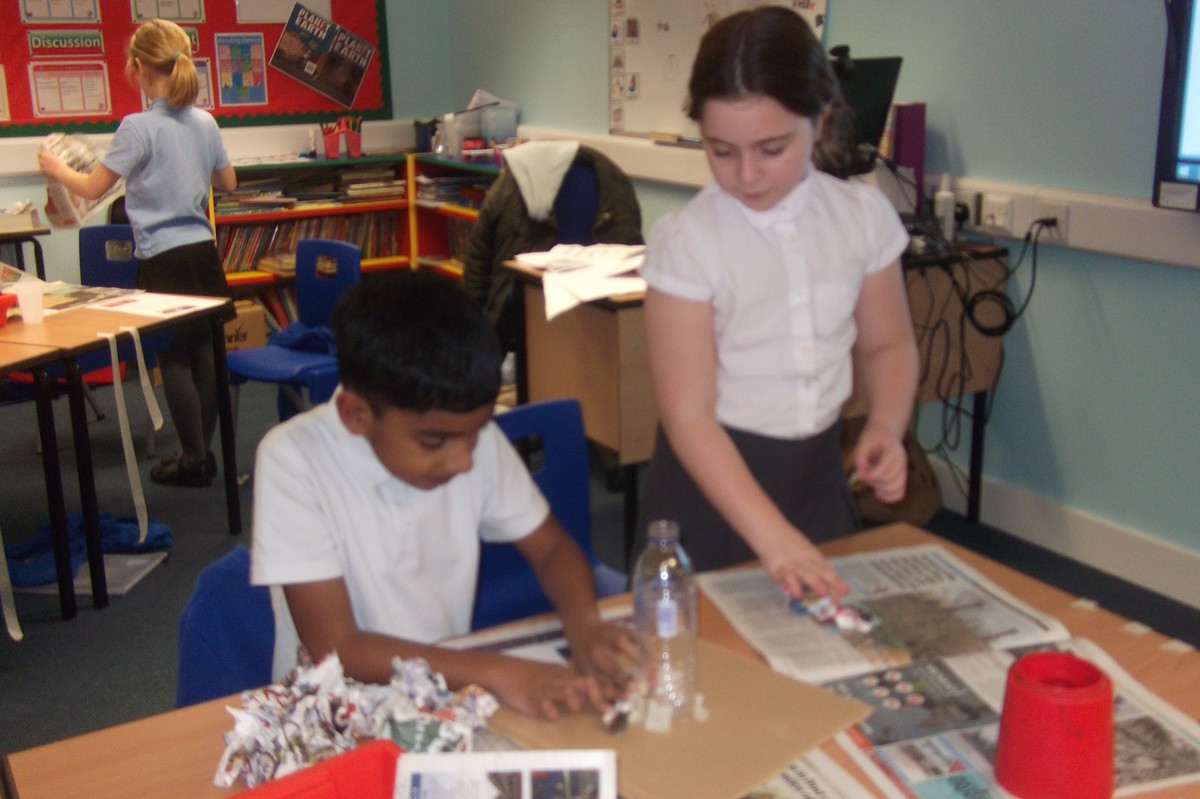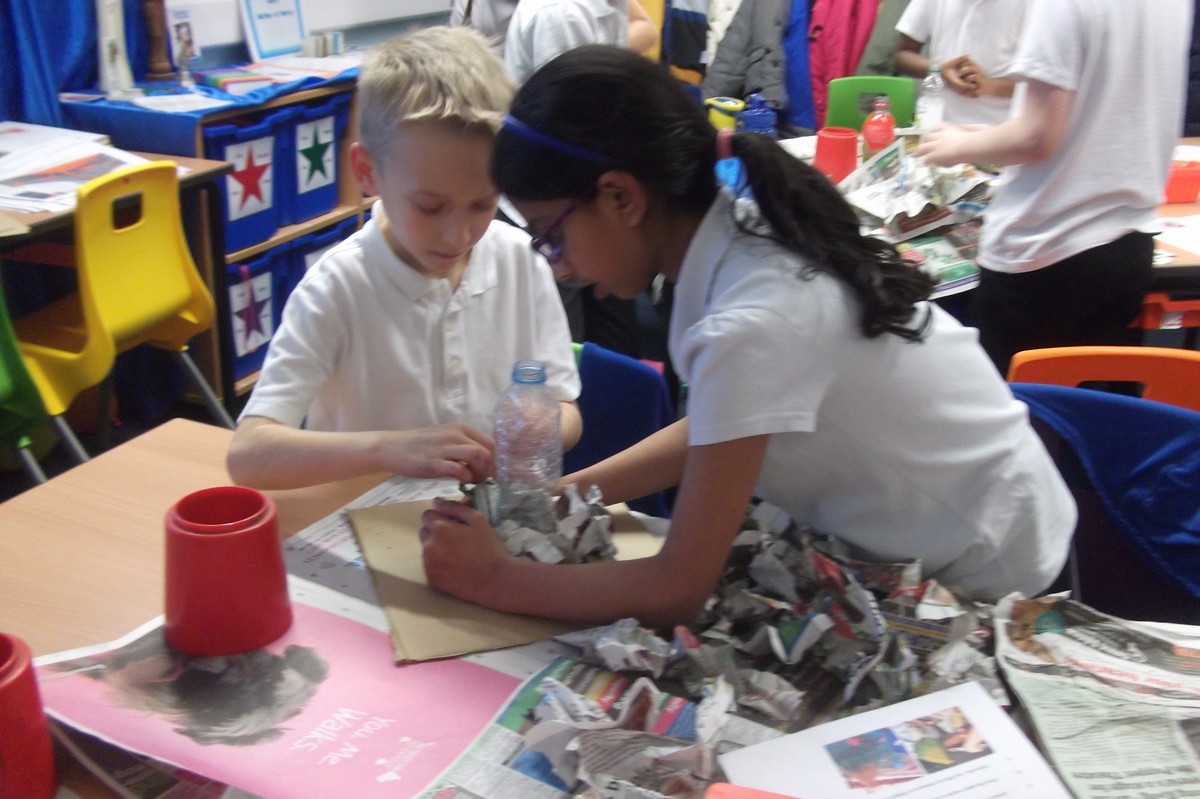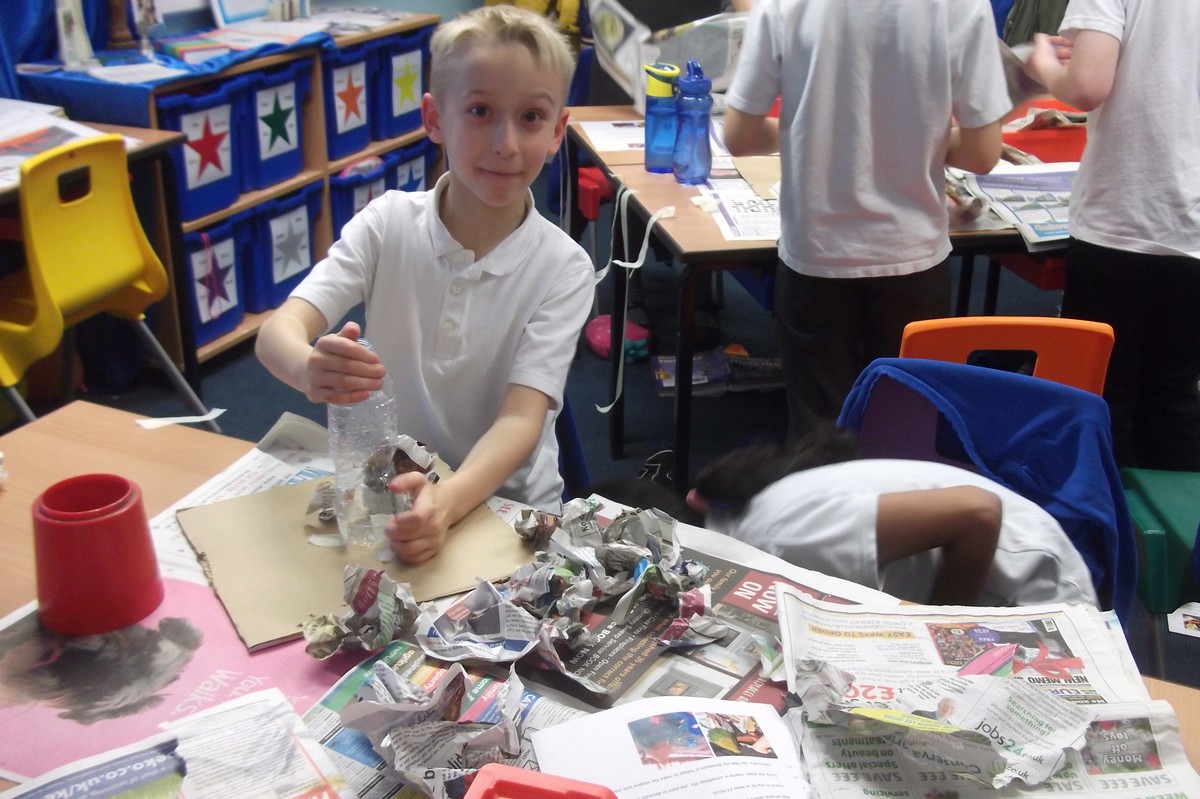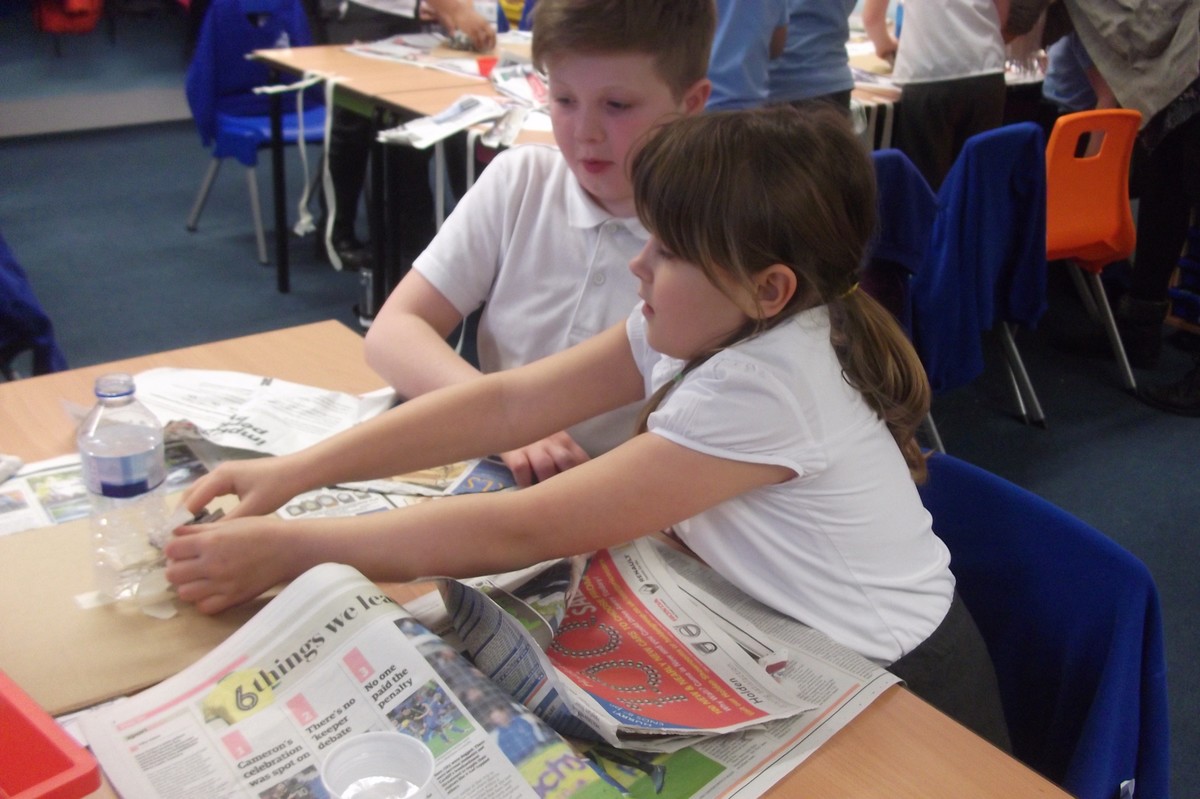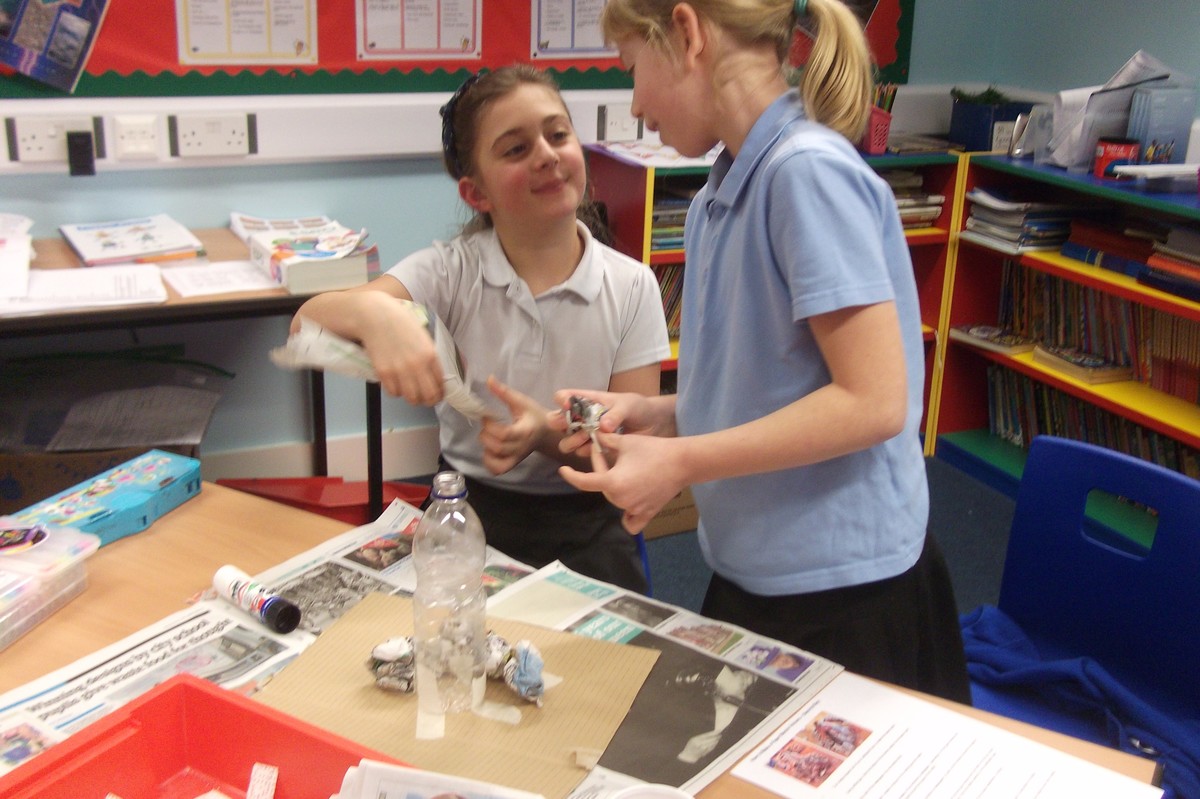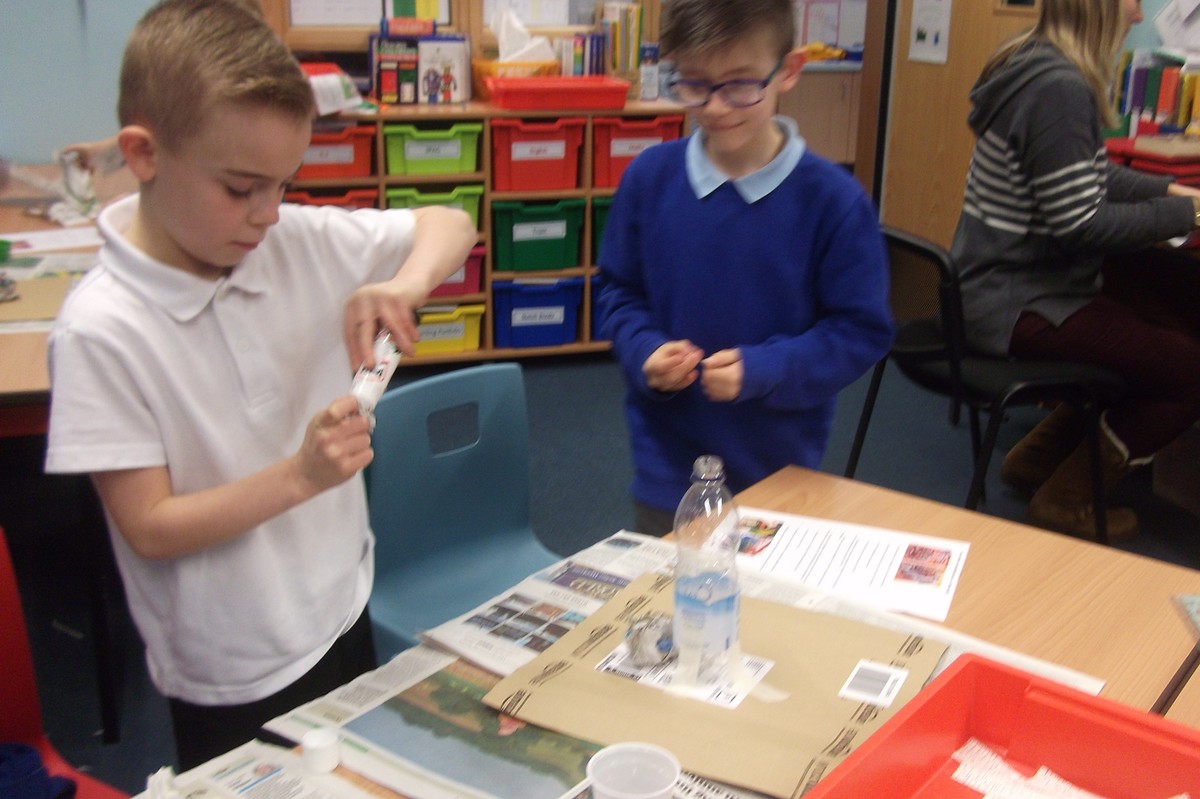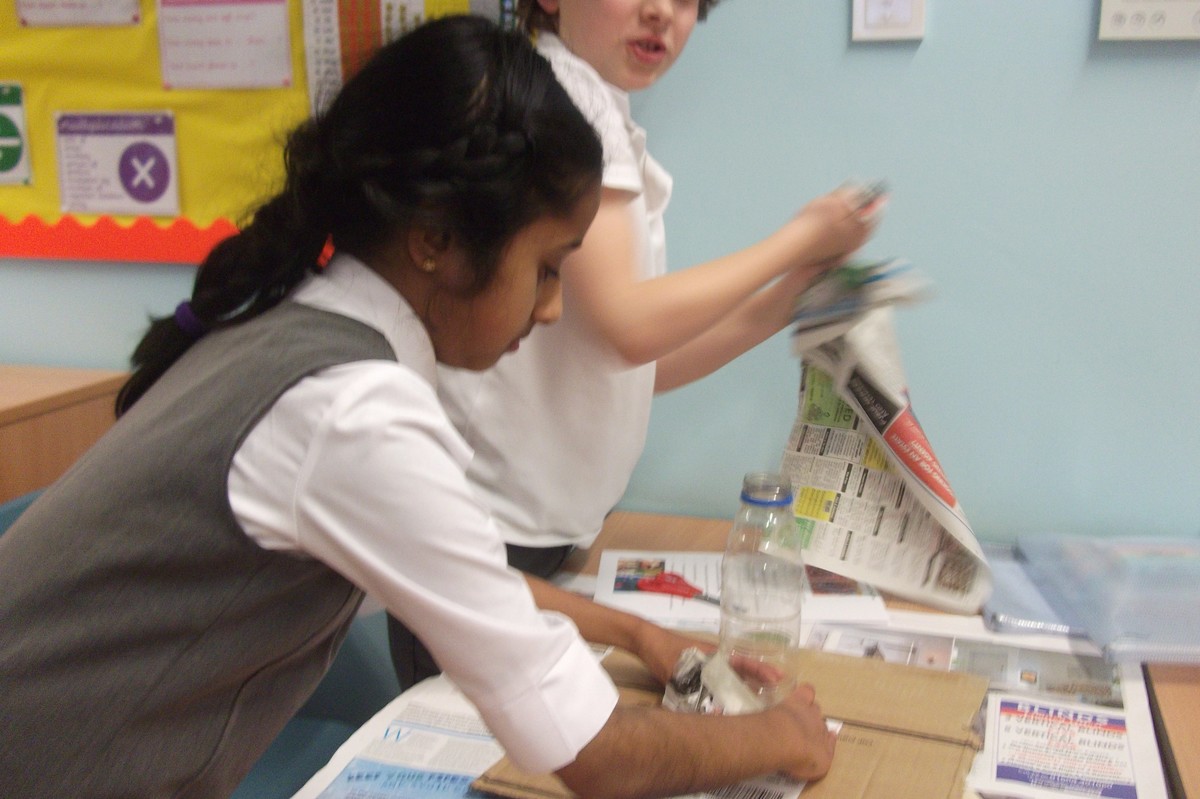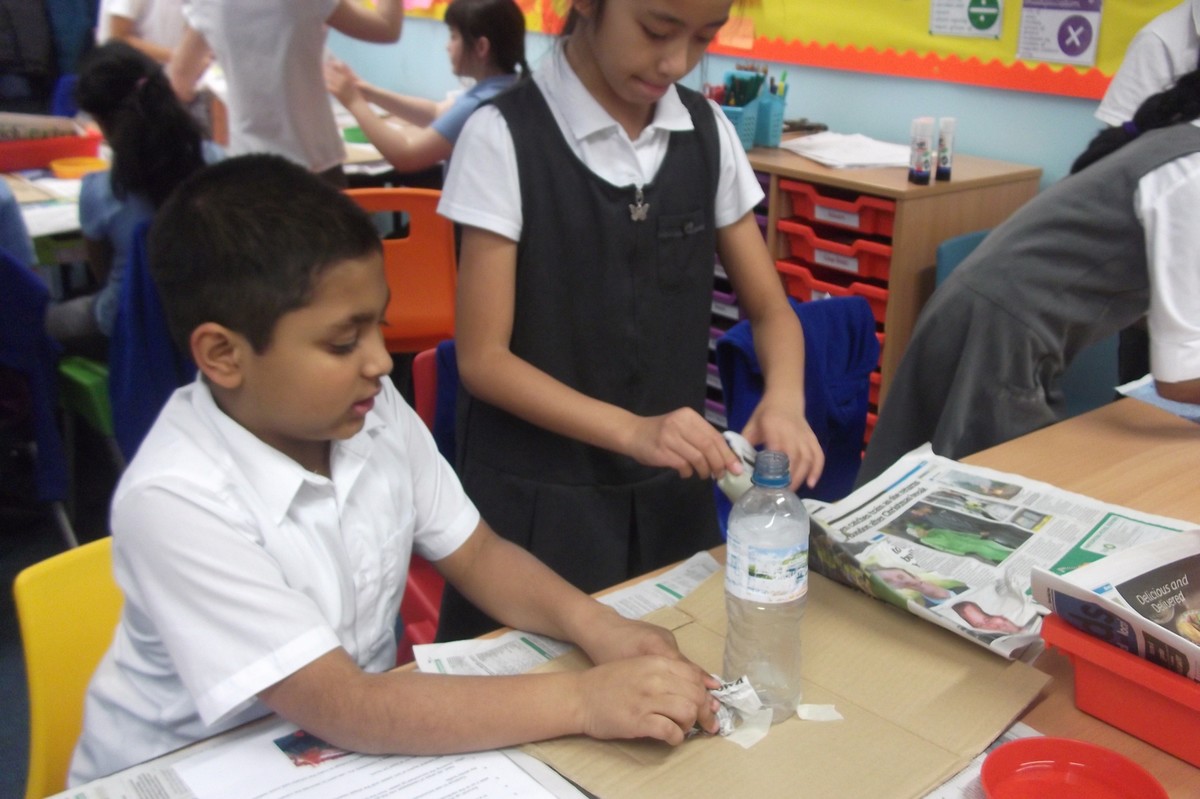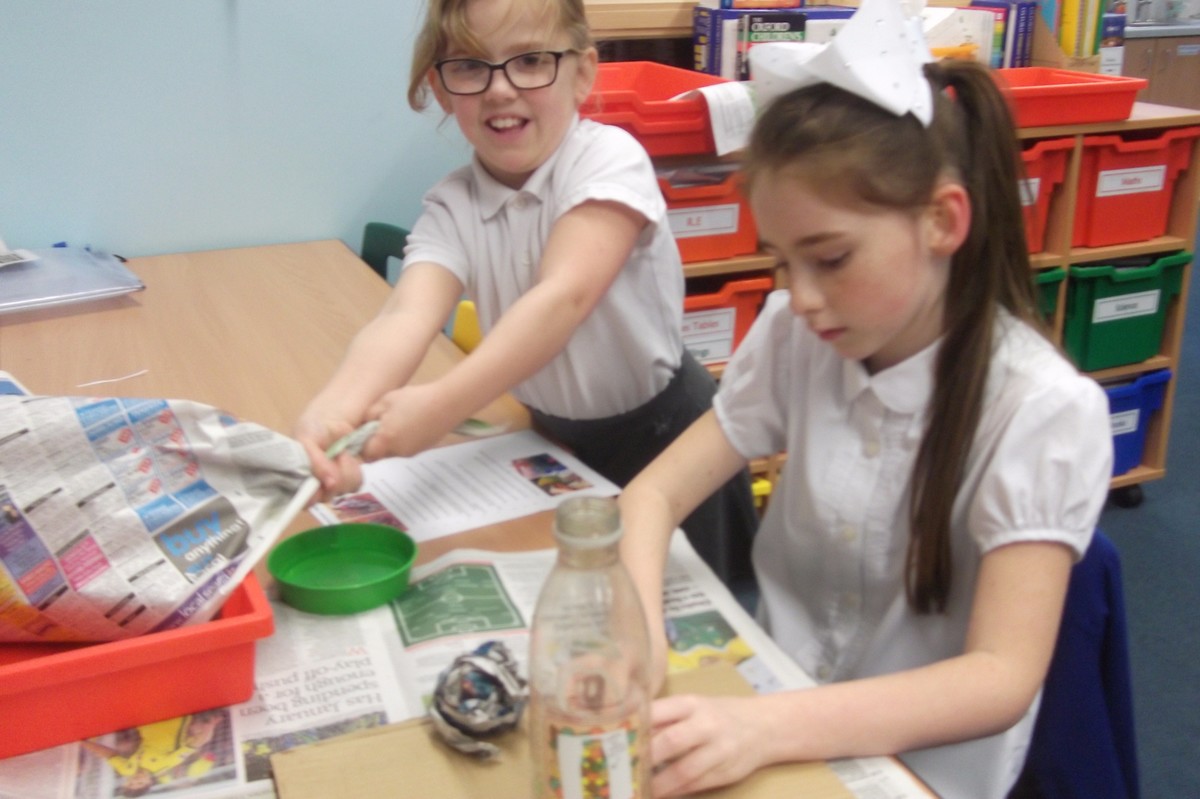 After the Spring half term we had a fantastic day with the 'Ignite' visitors learning about Lent, The stations of the cross and the meaning of prayer.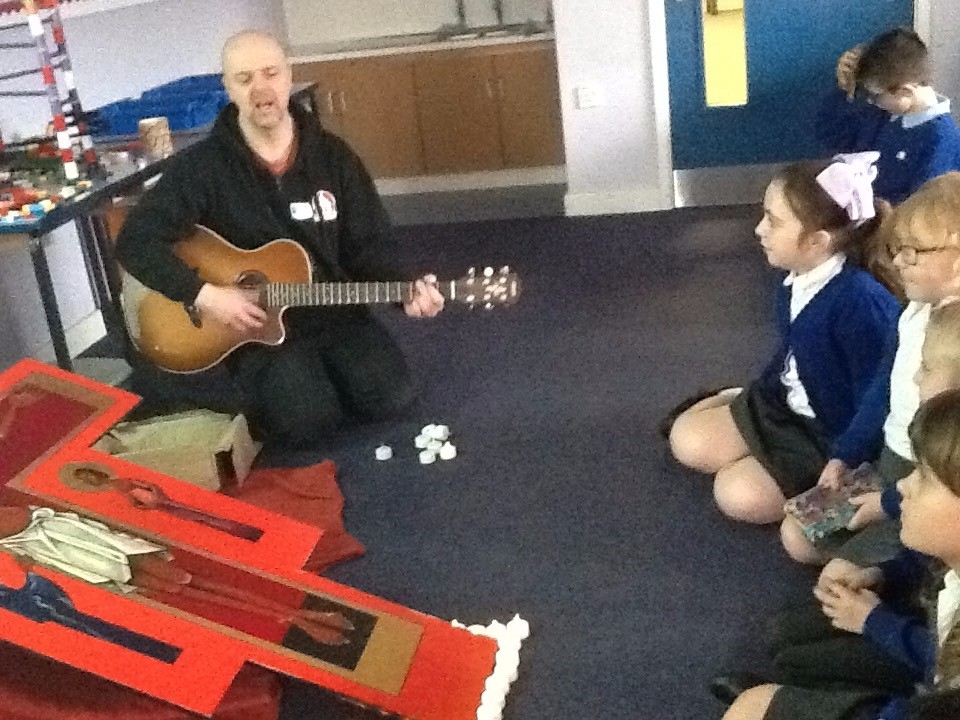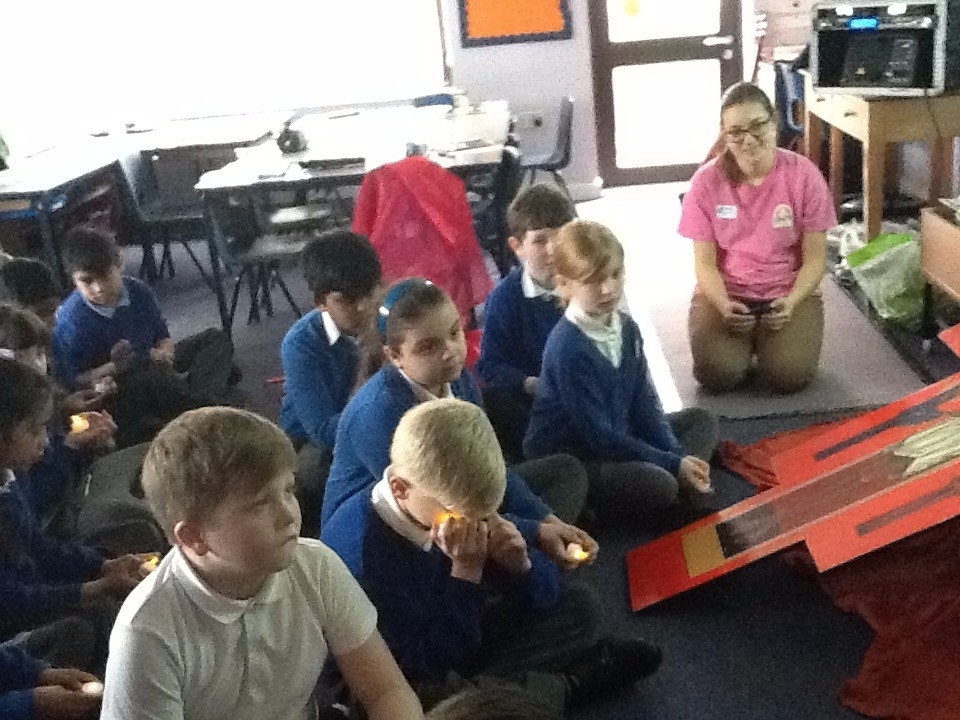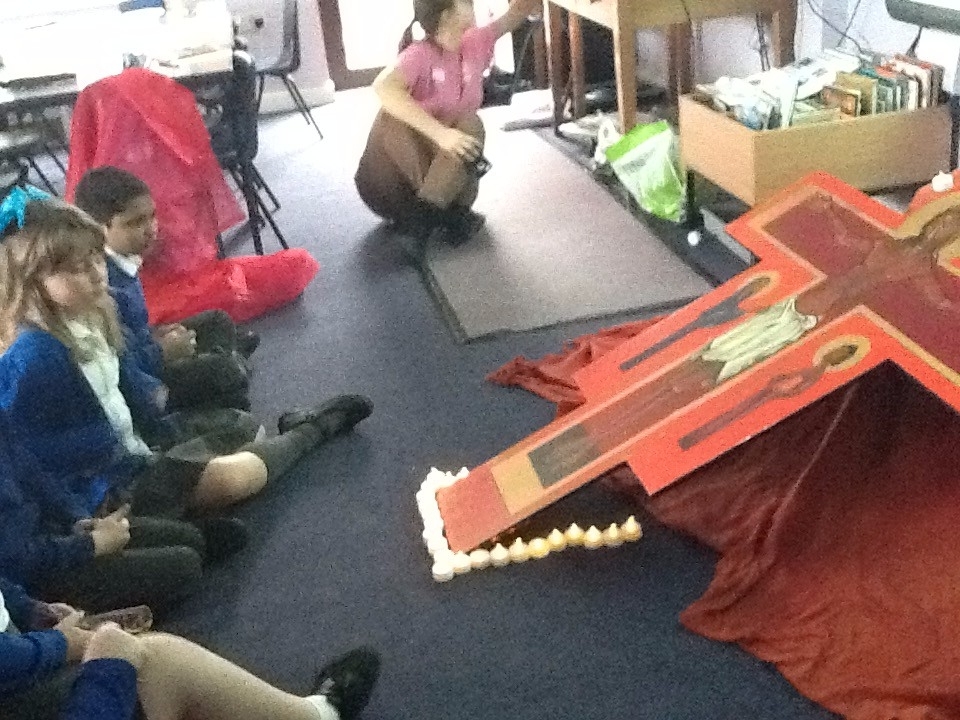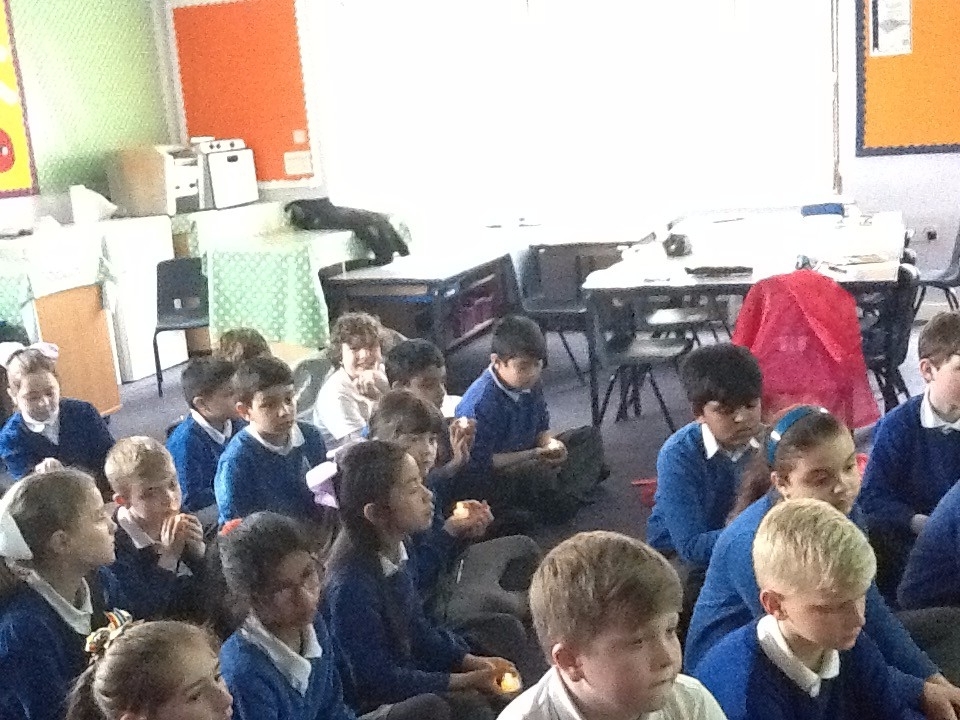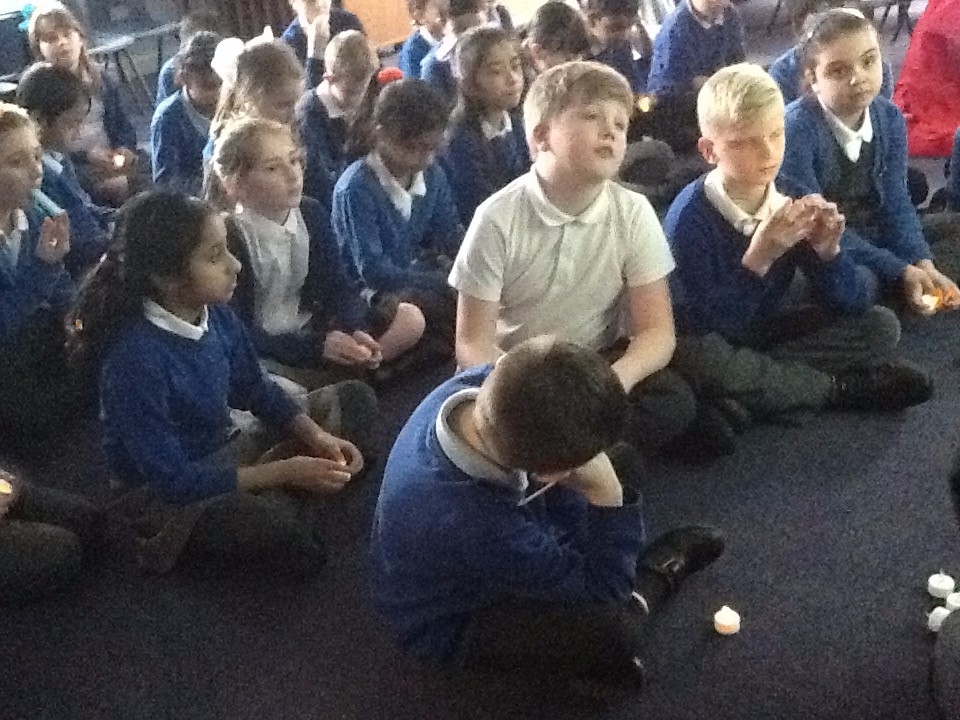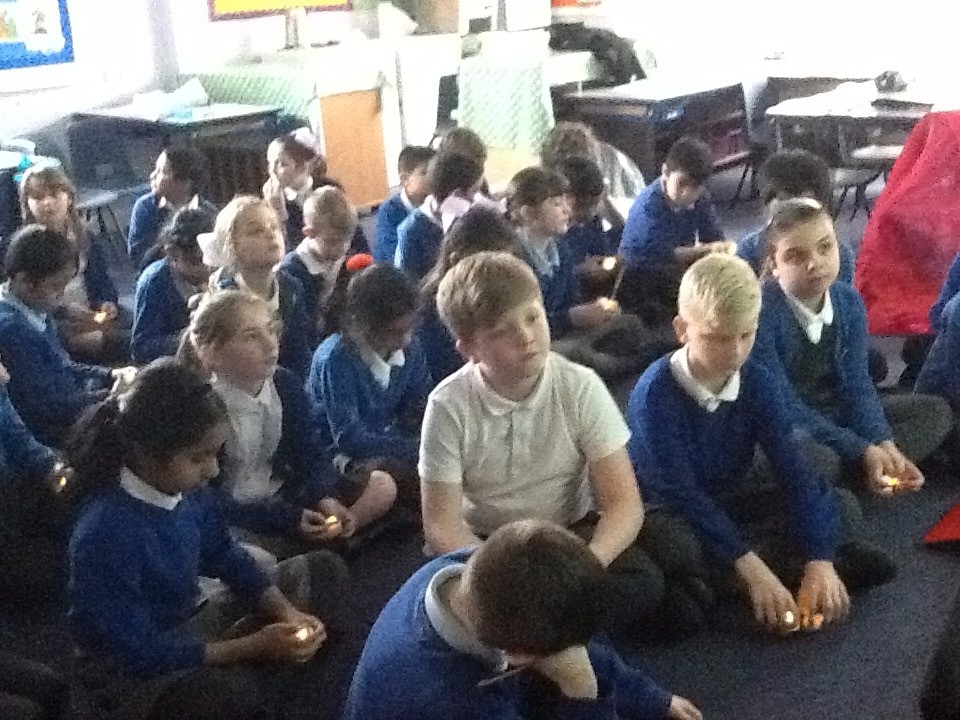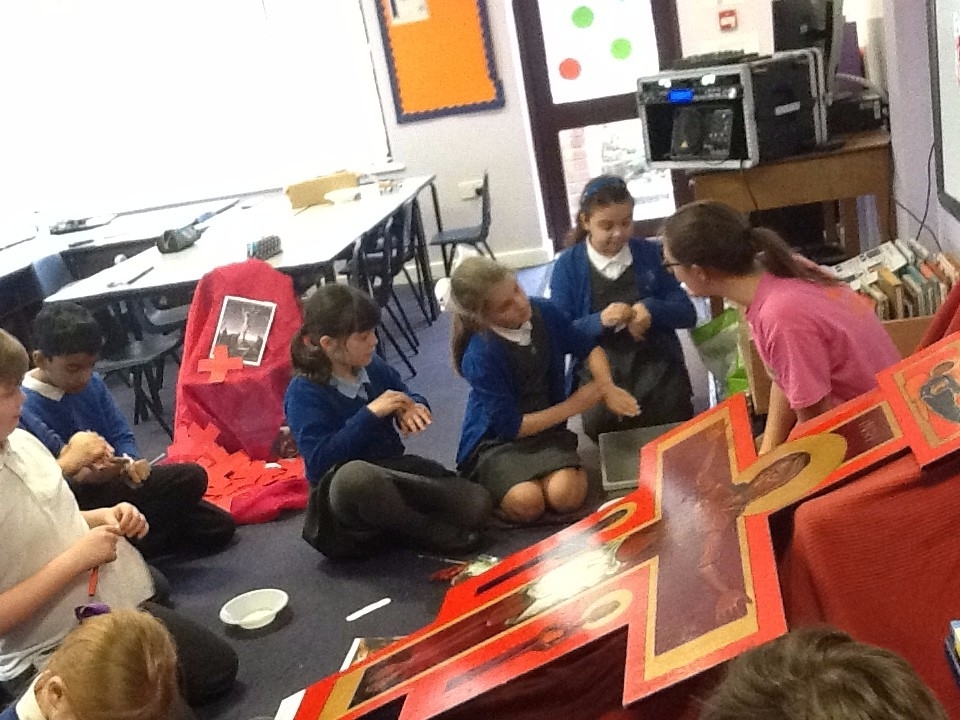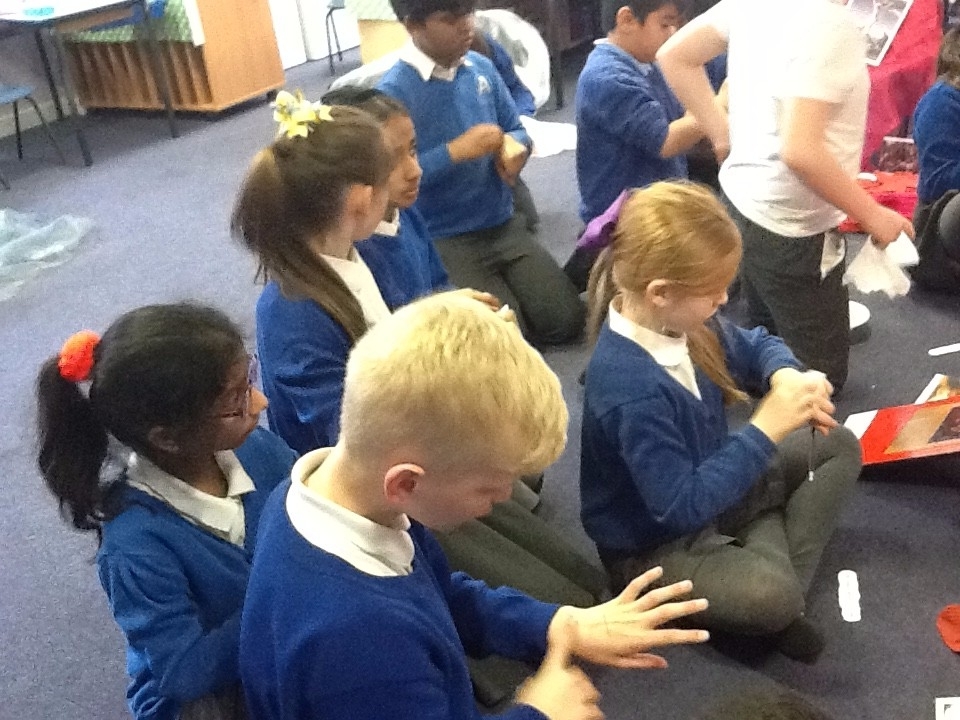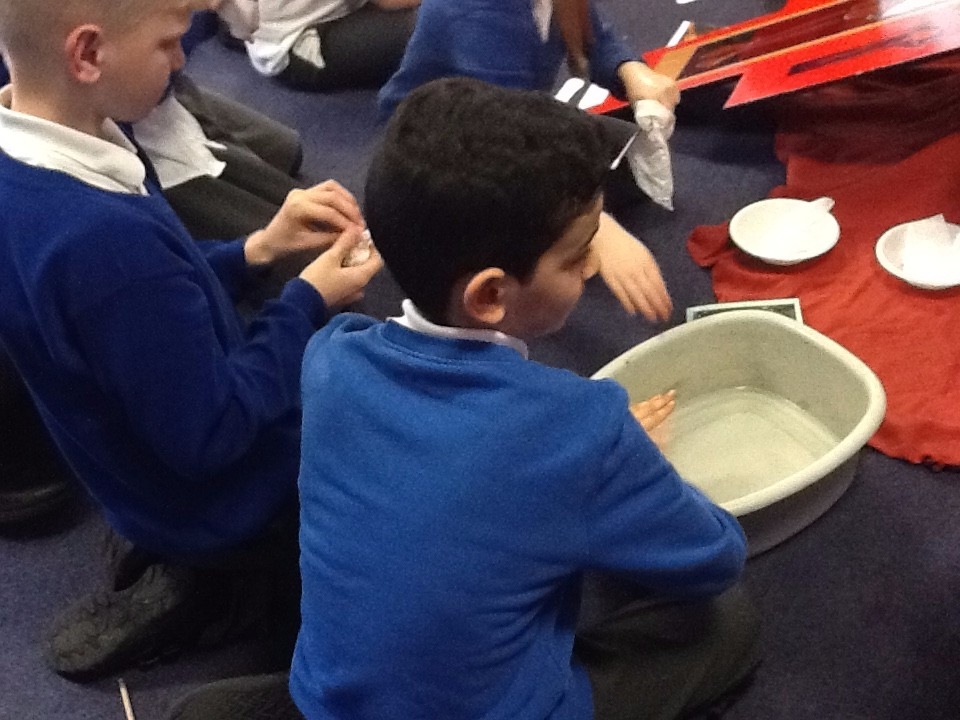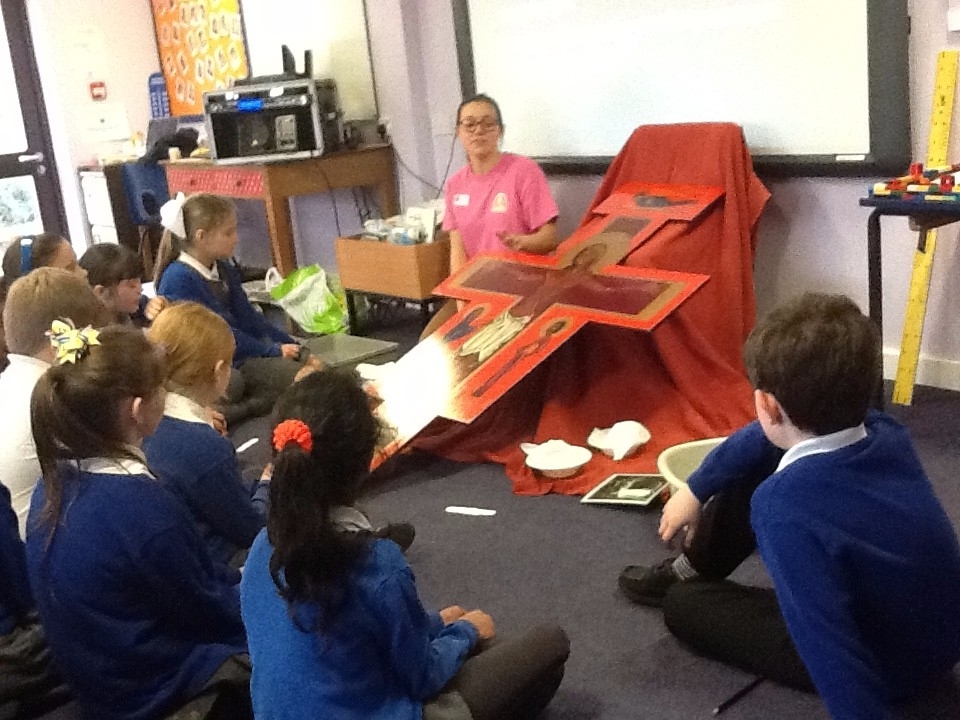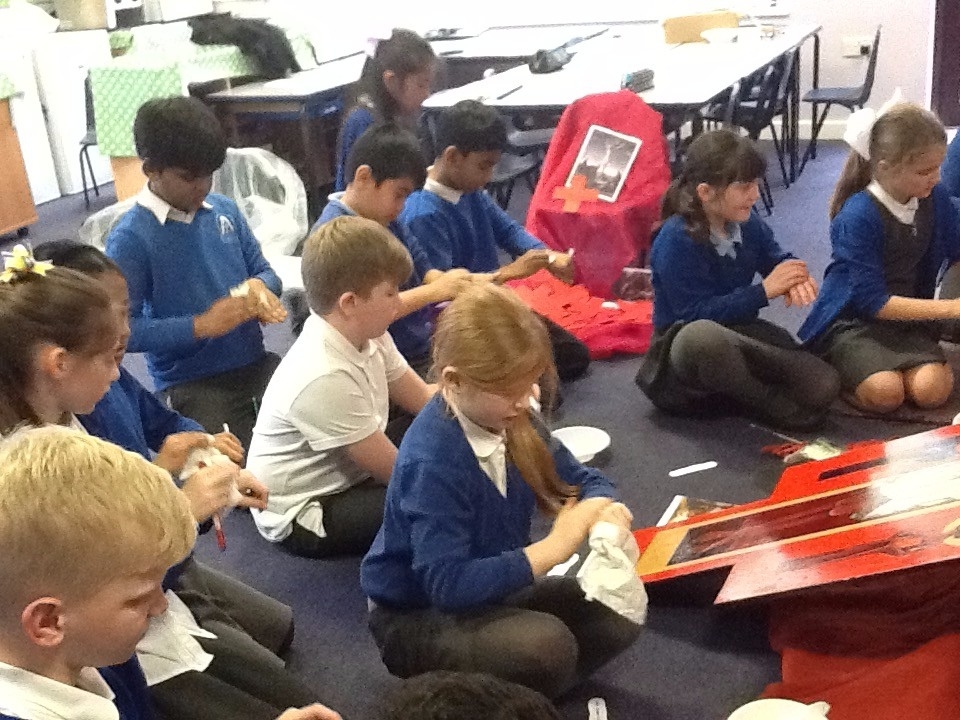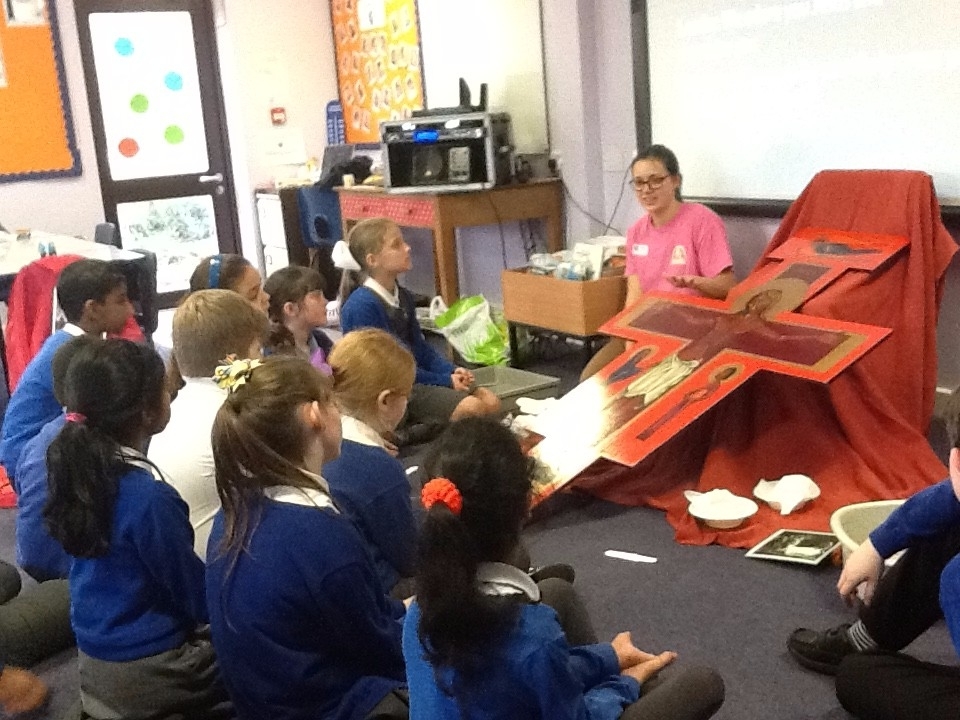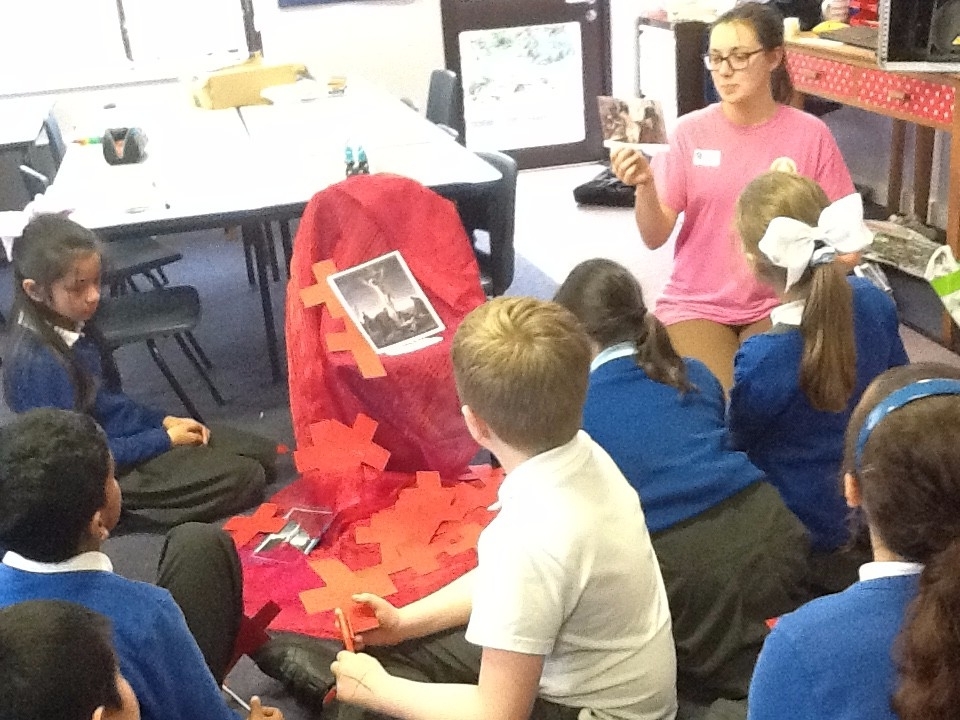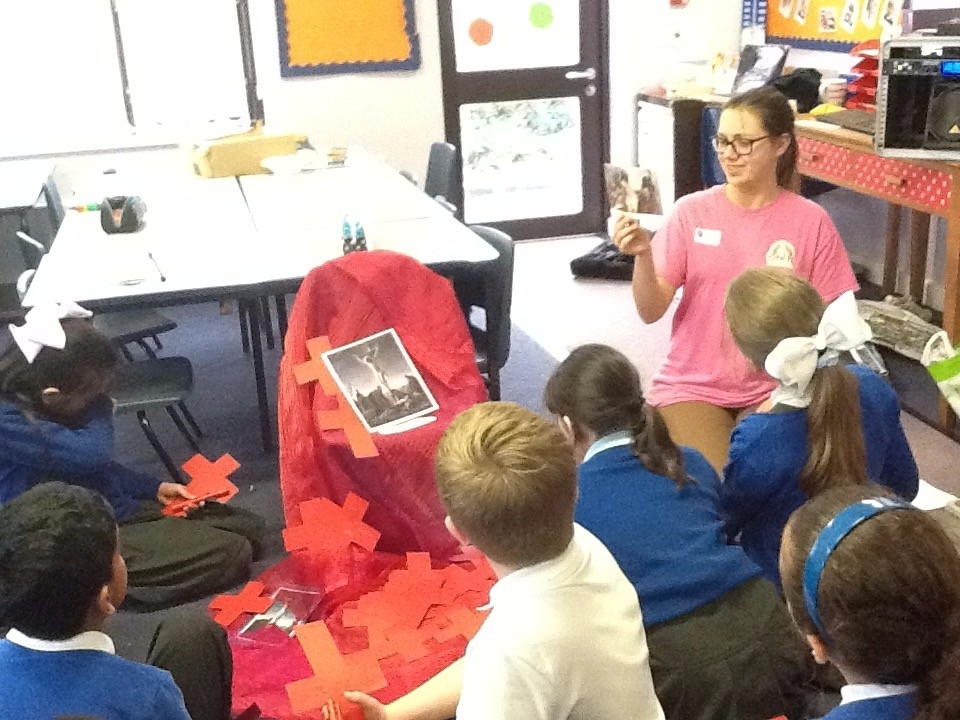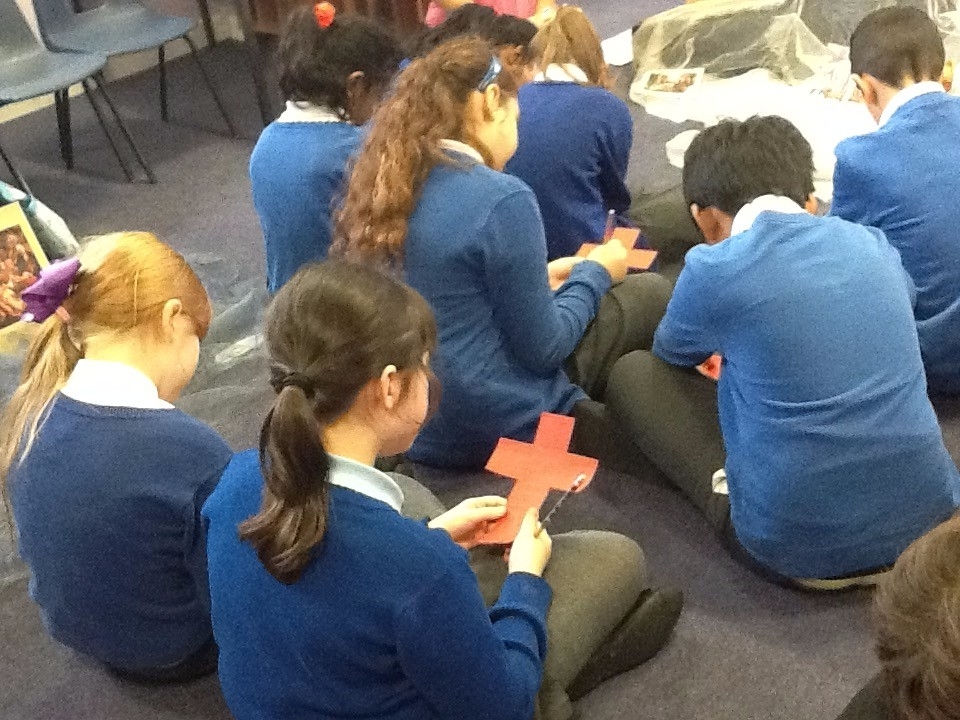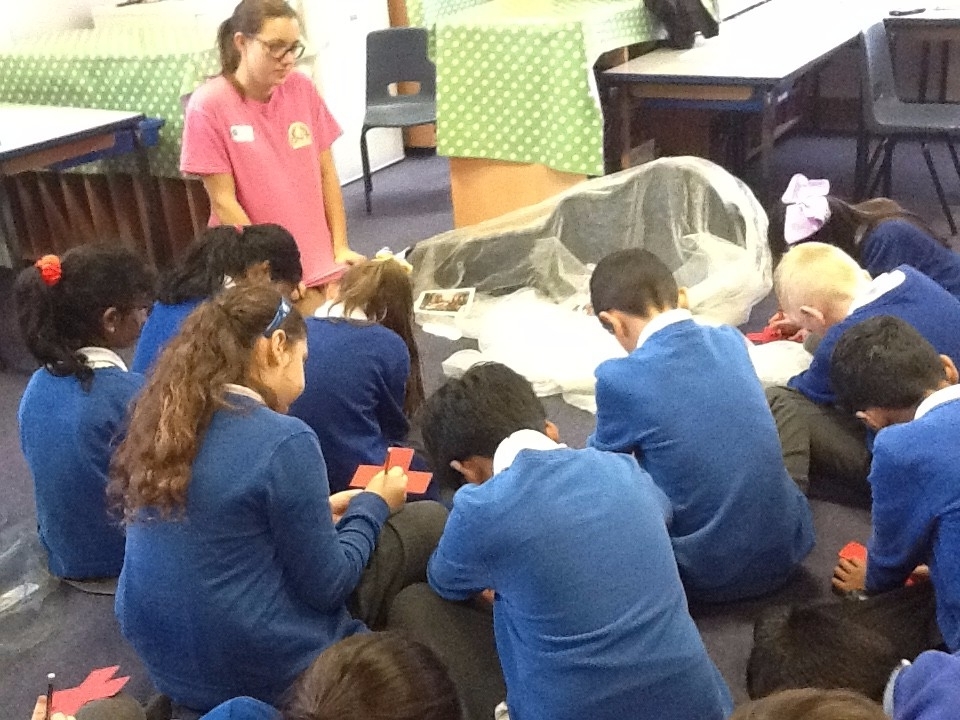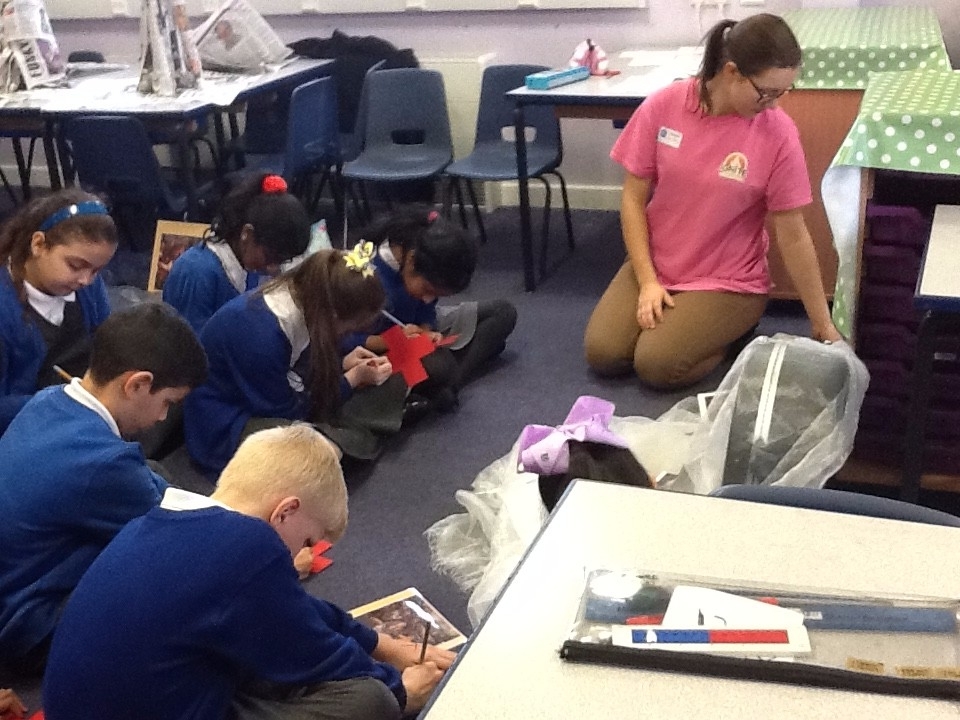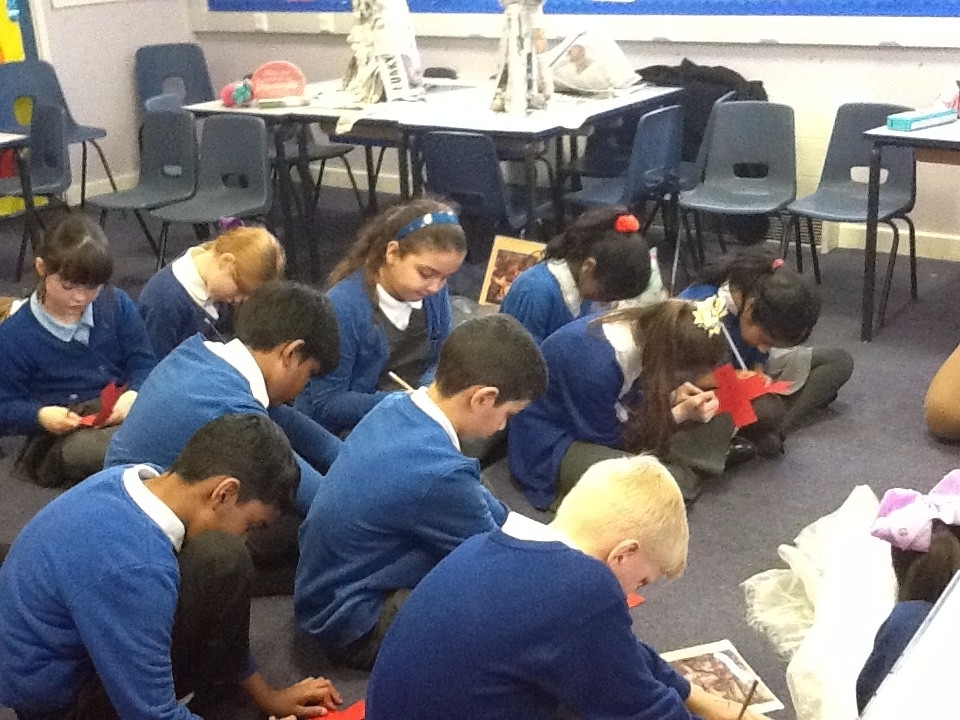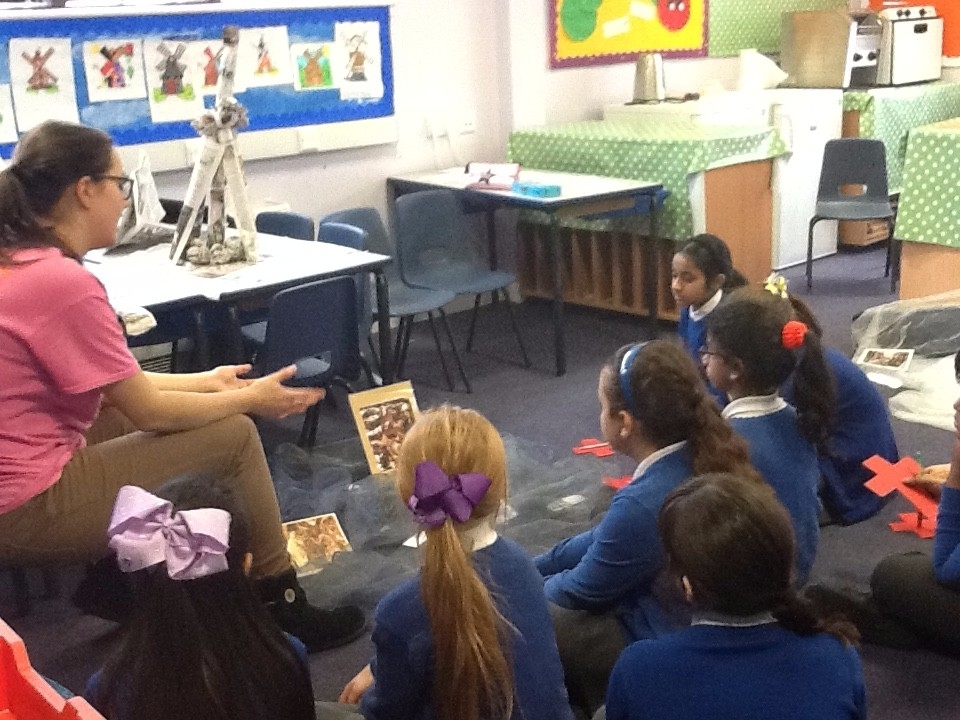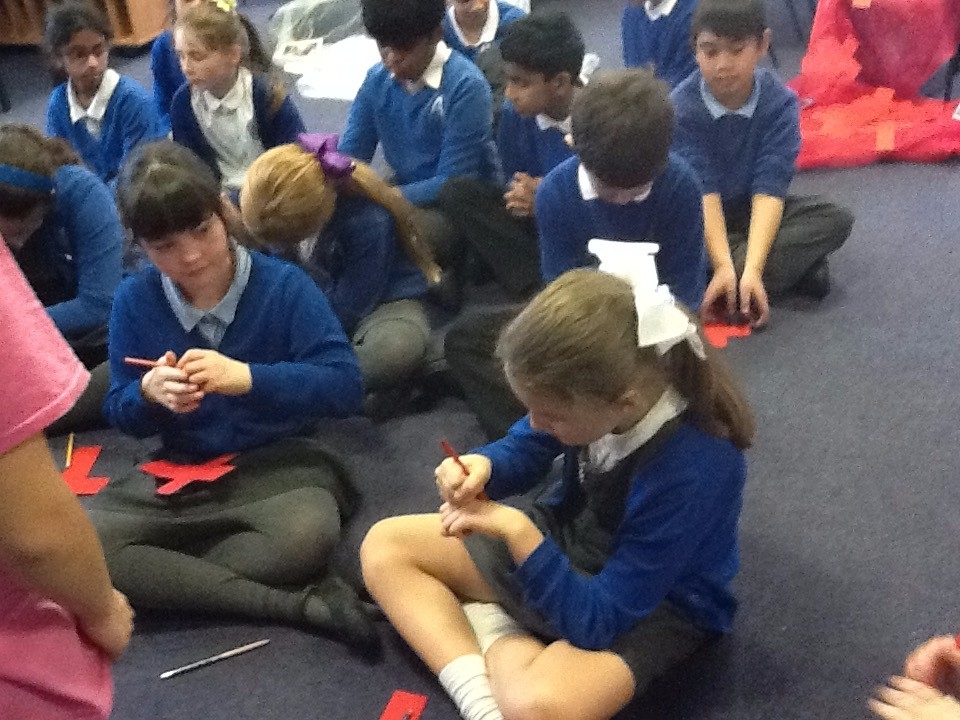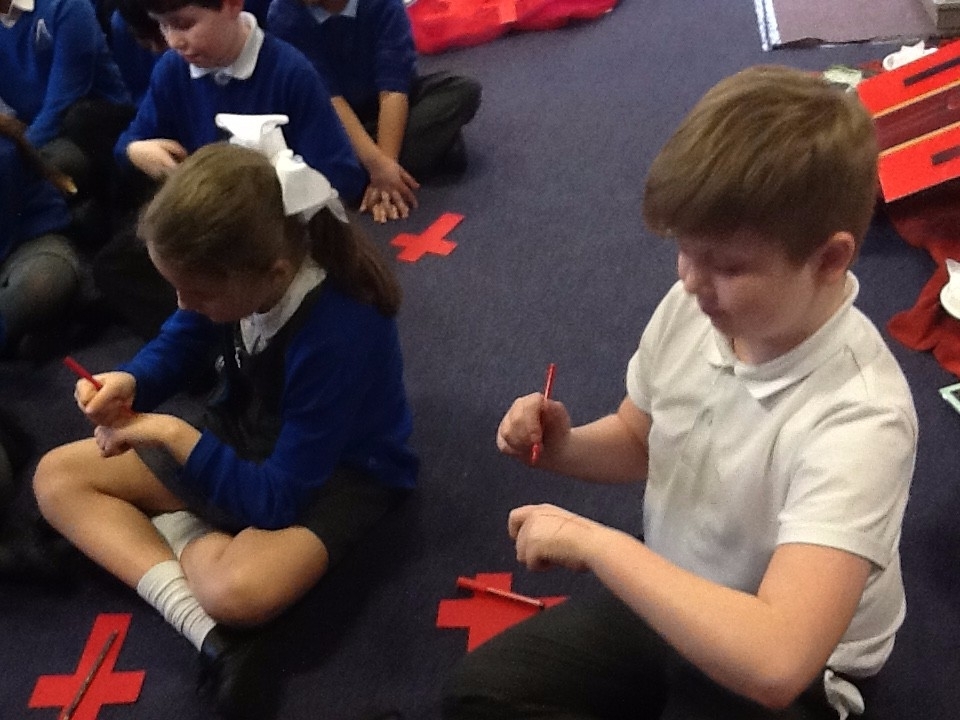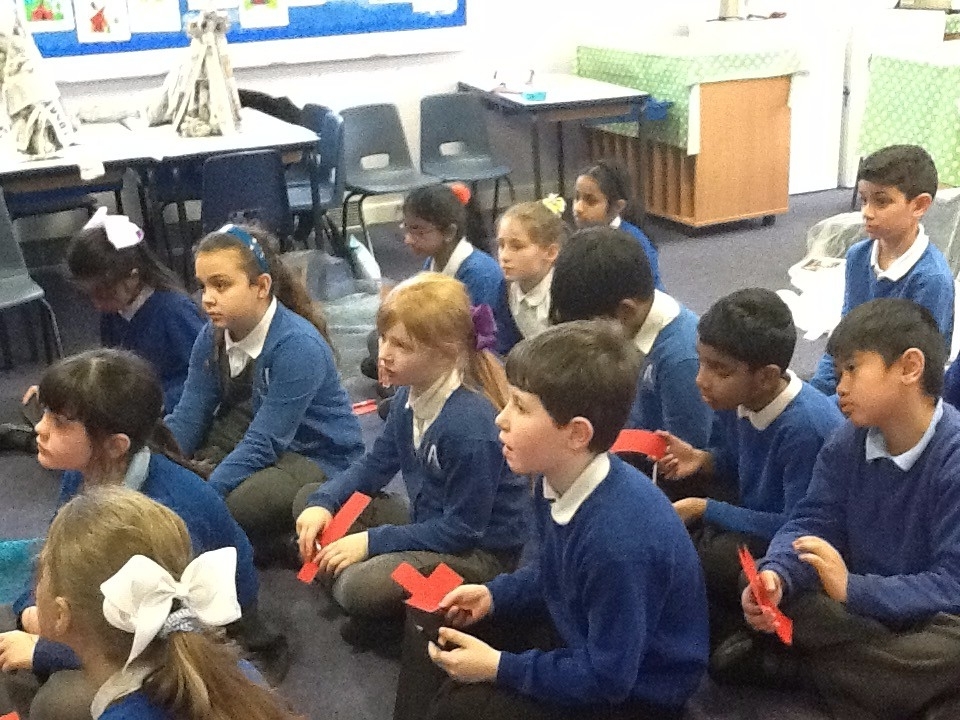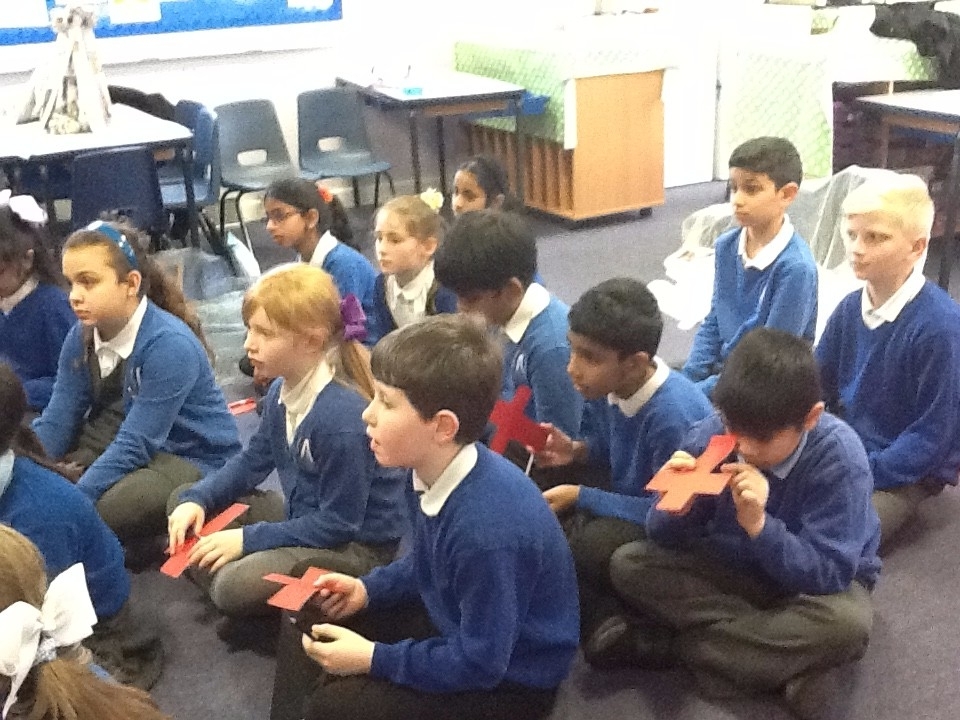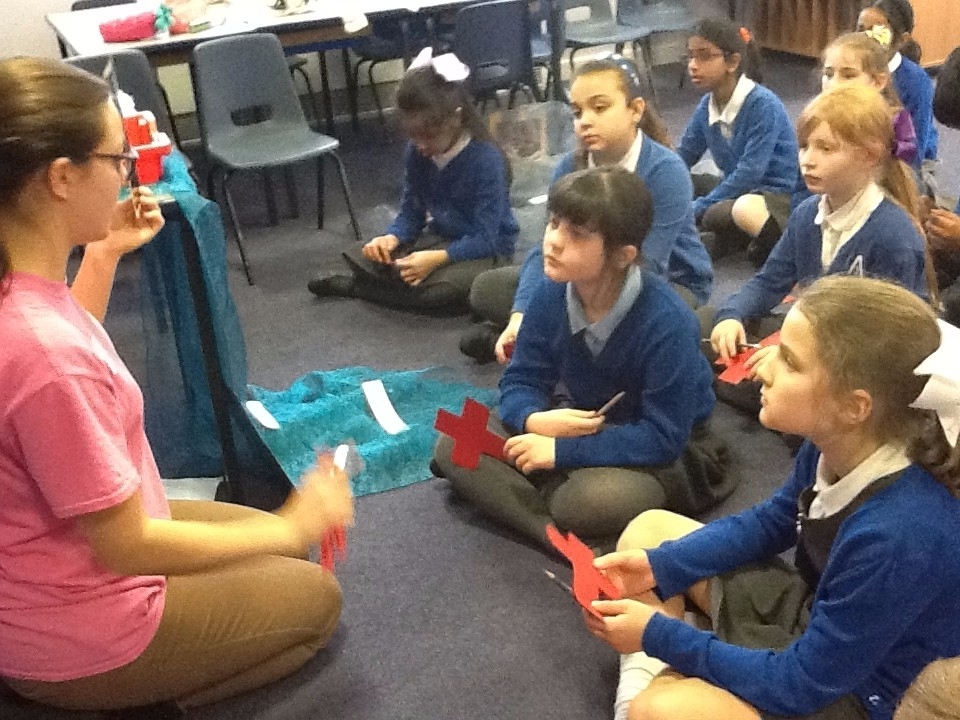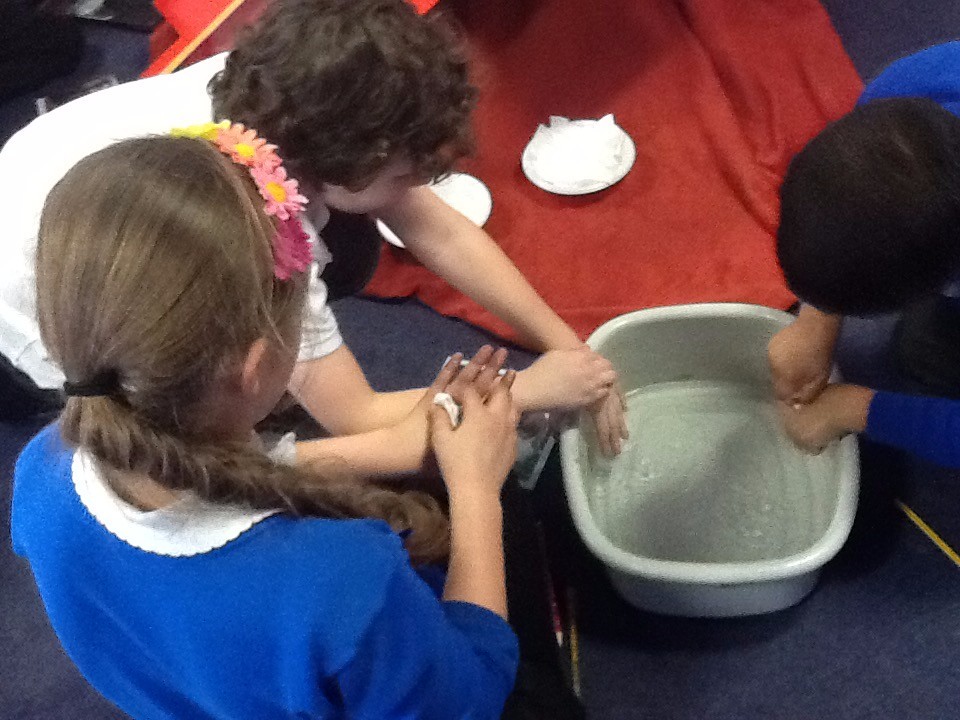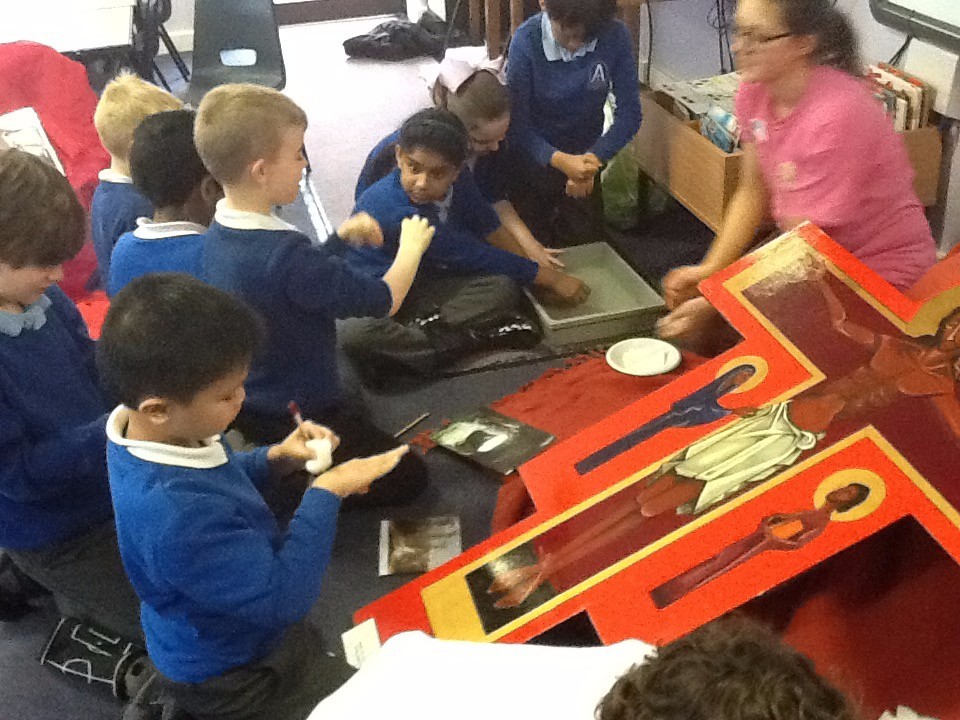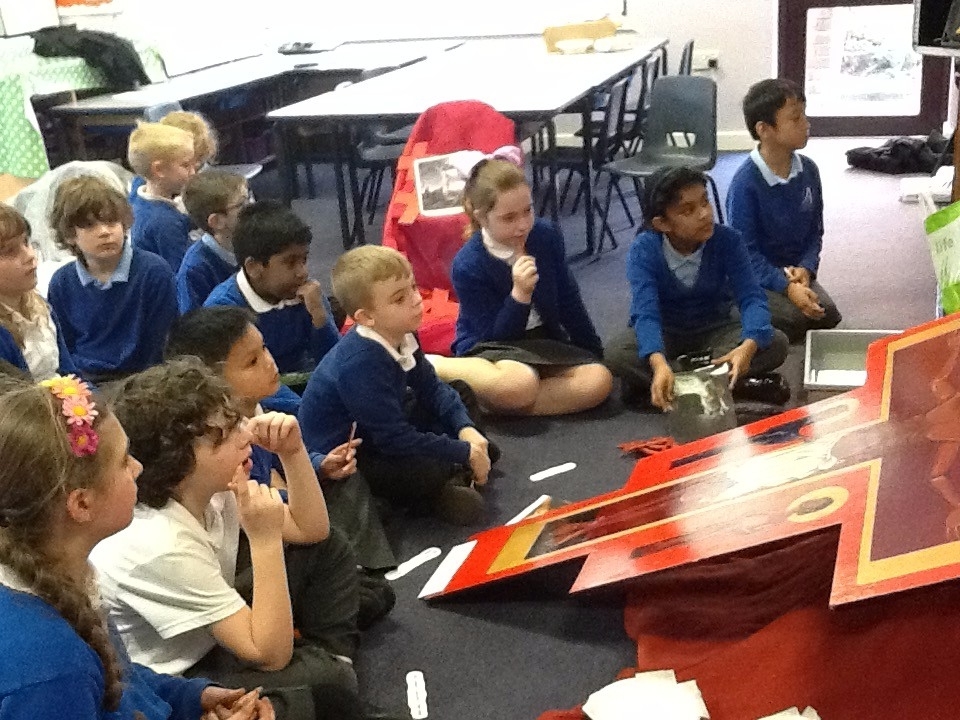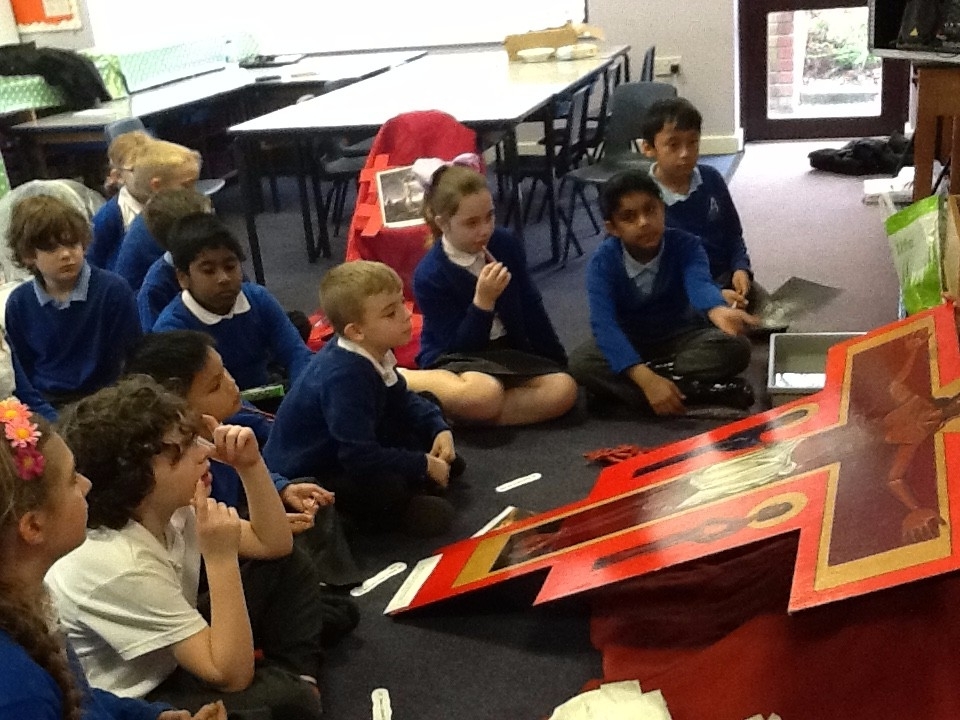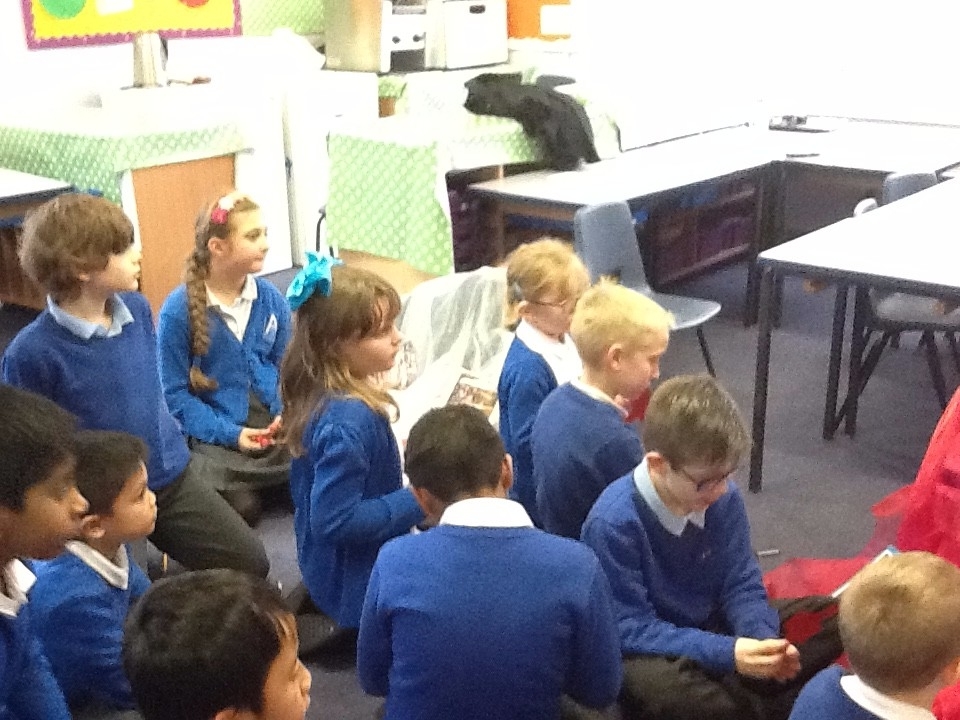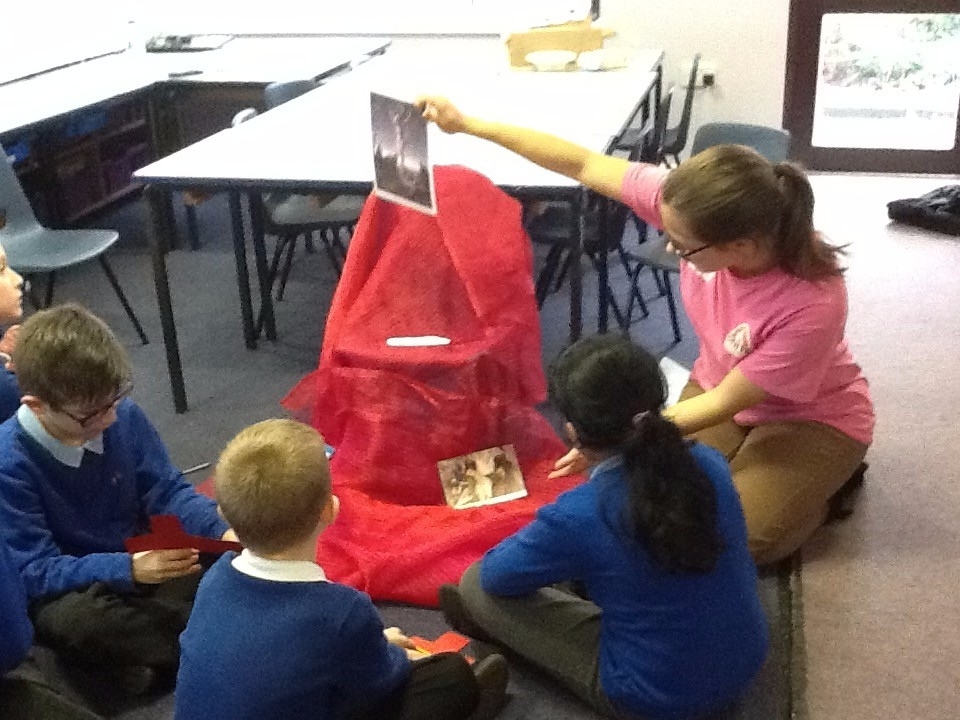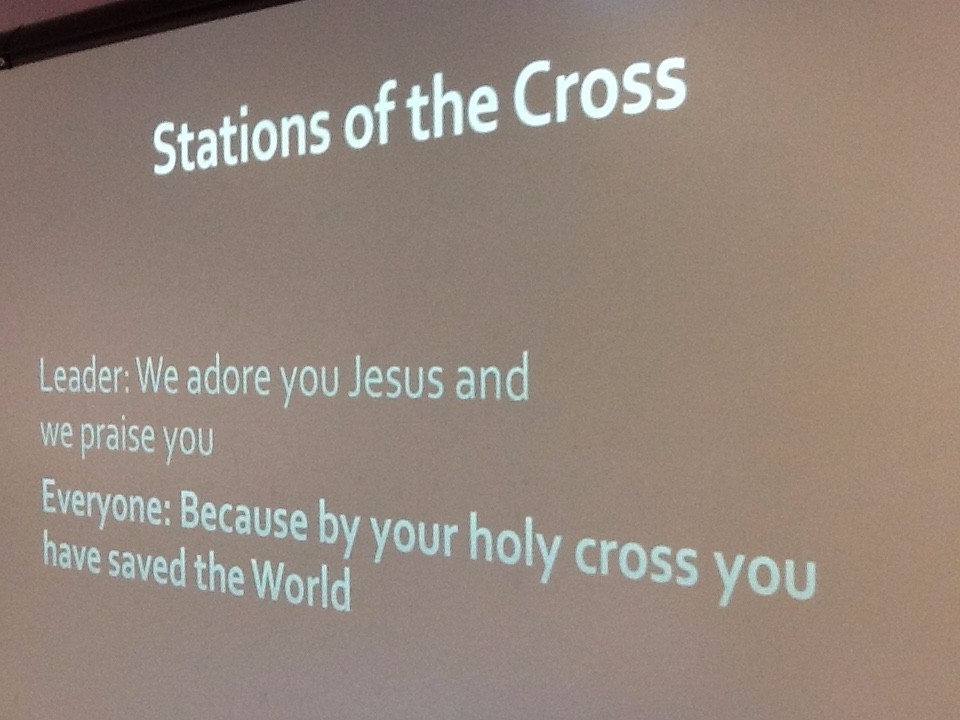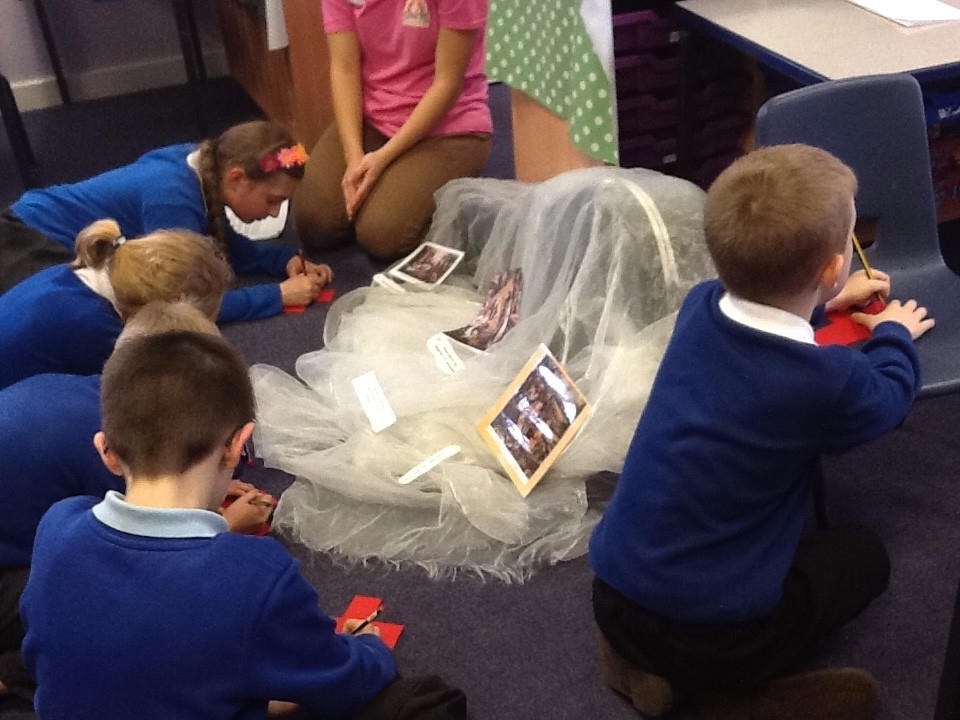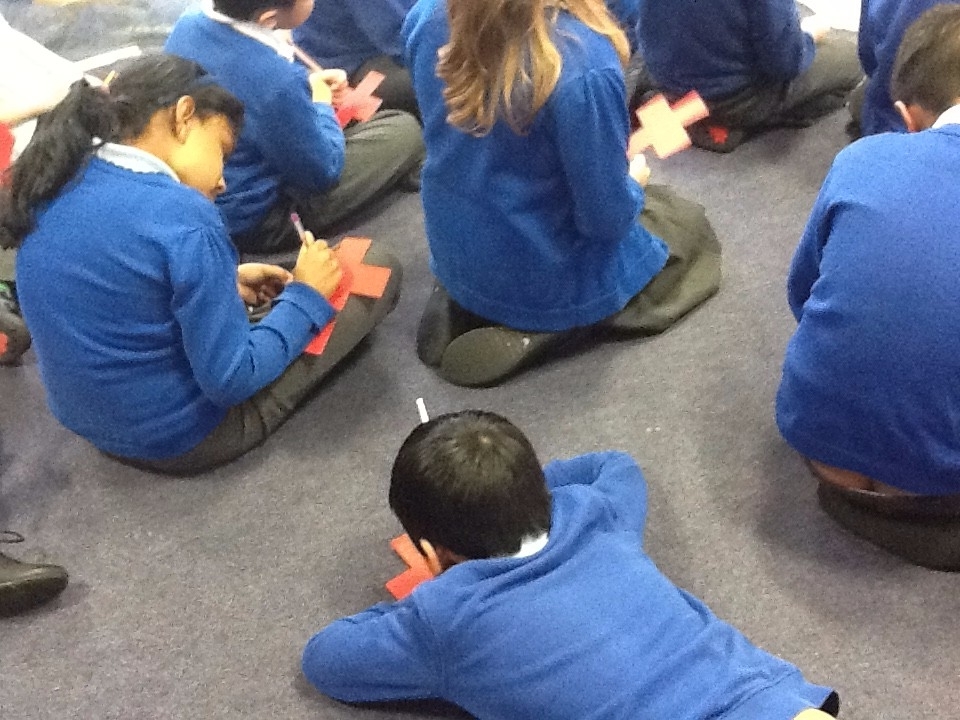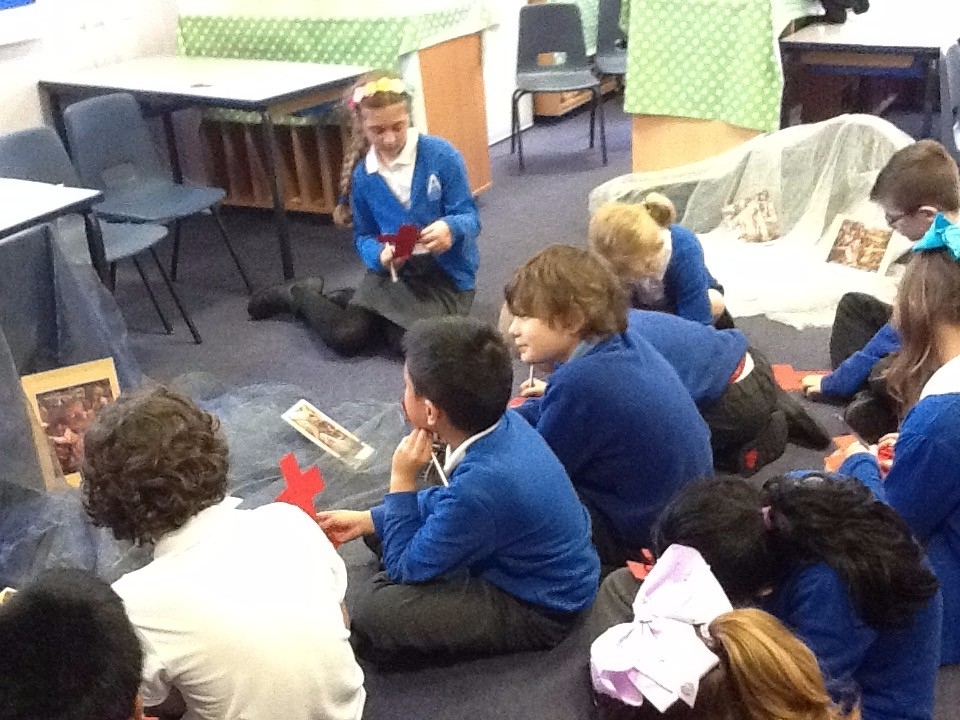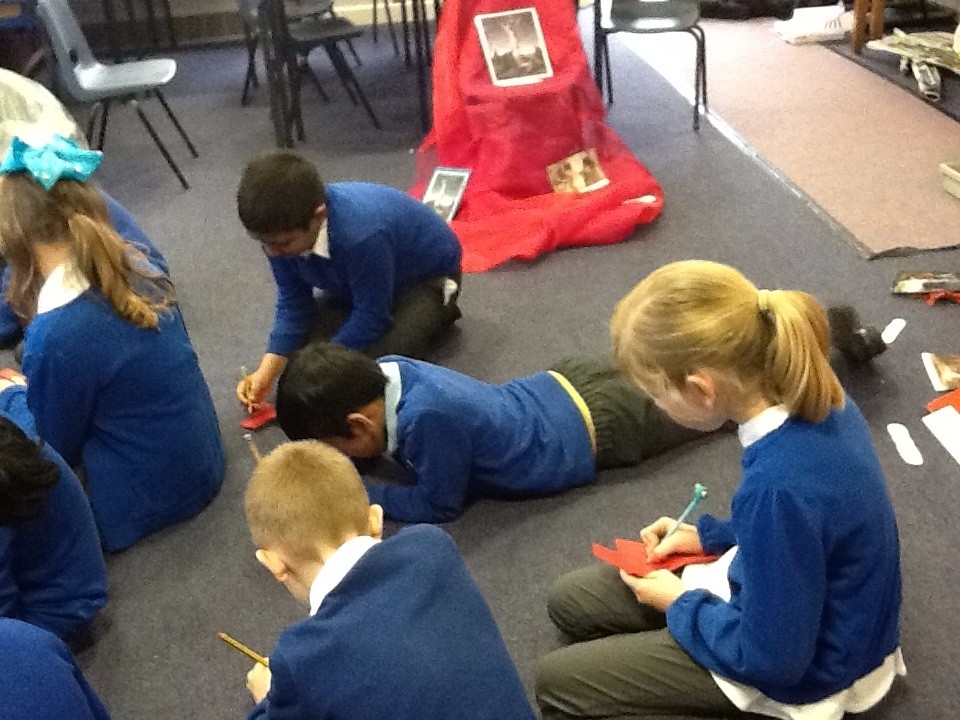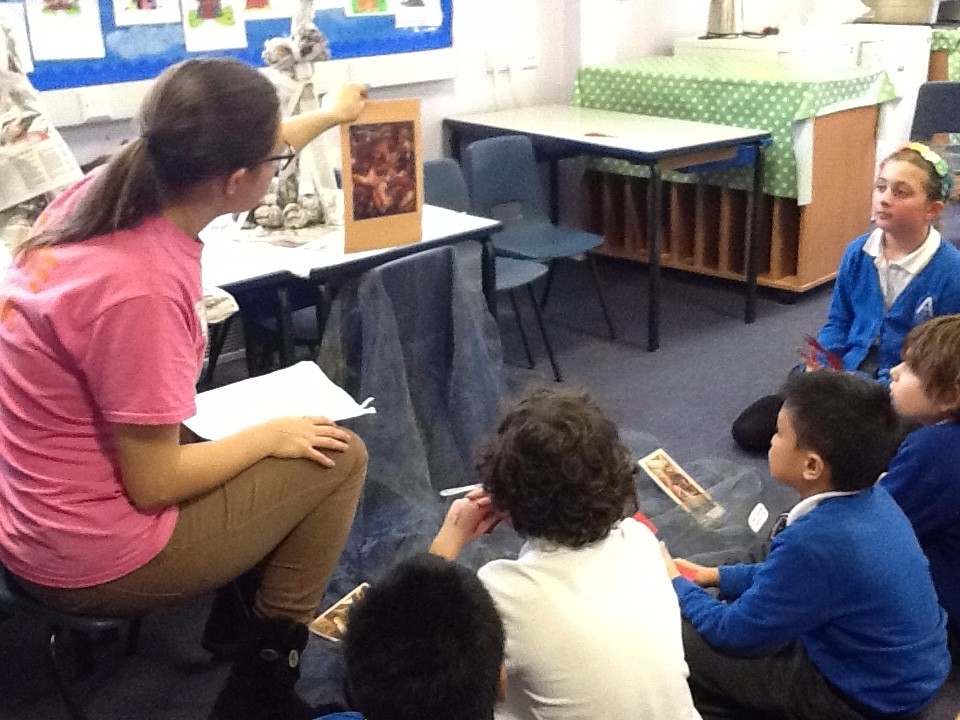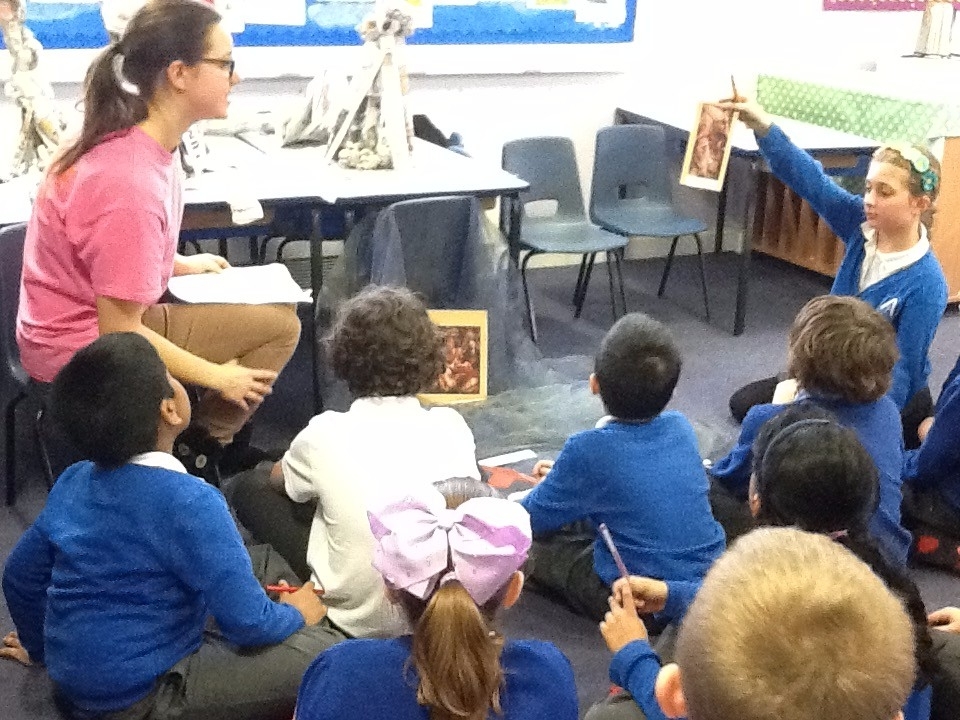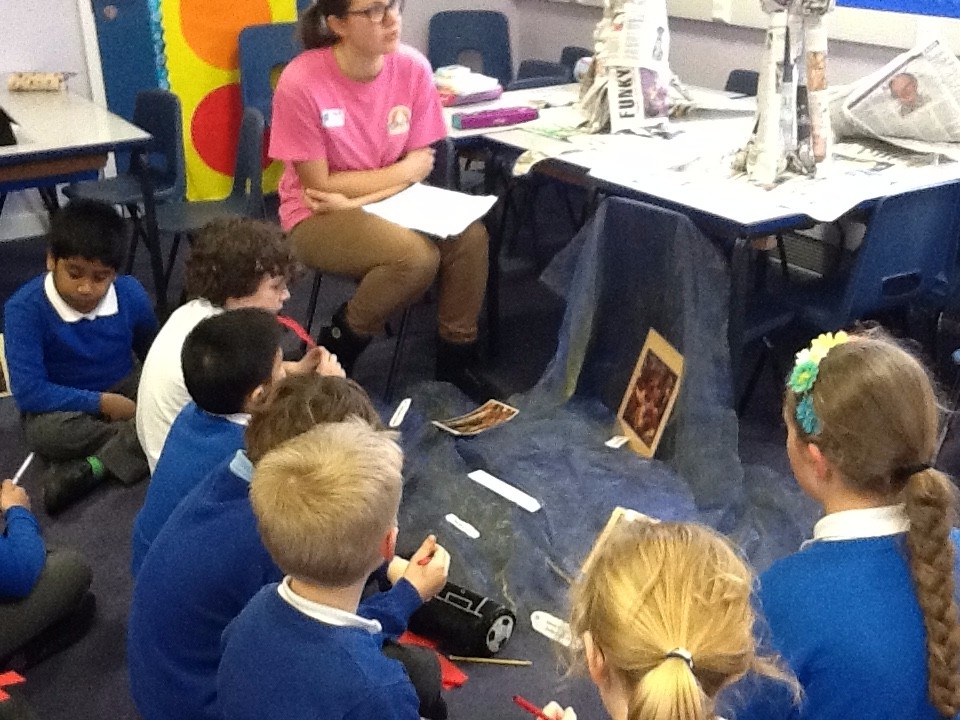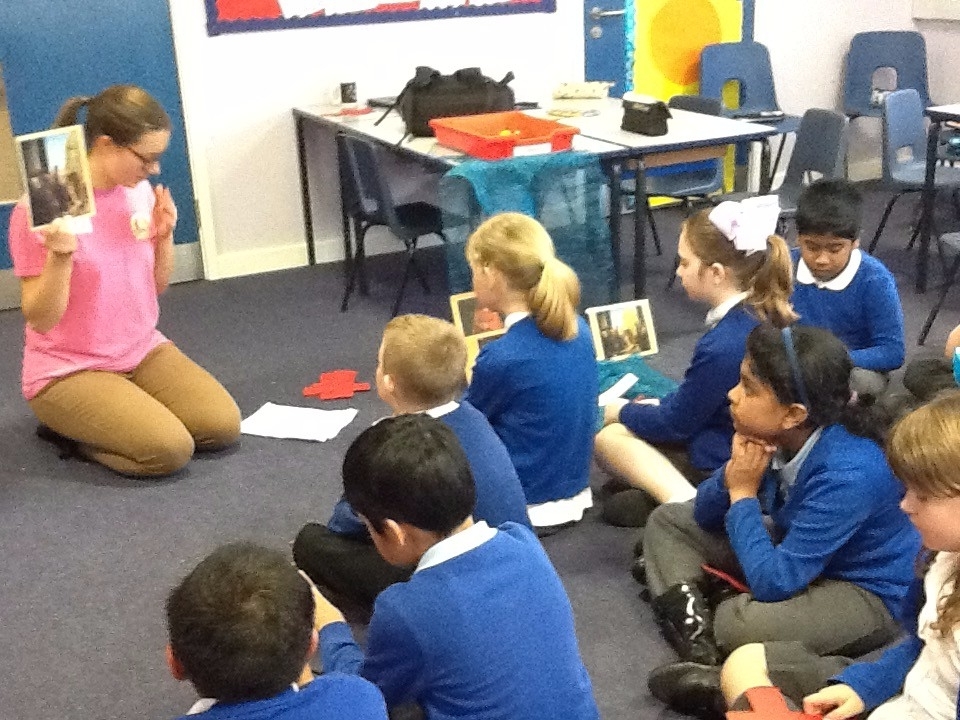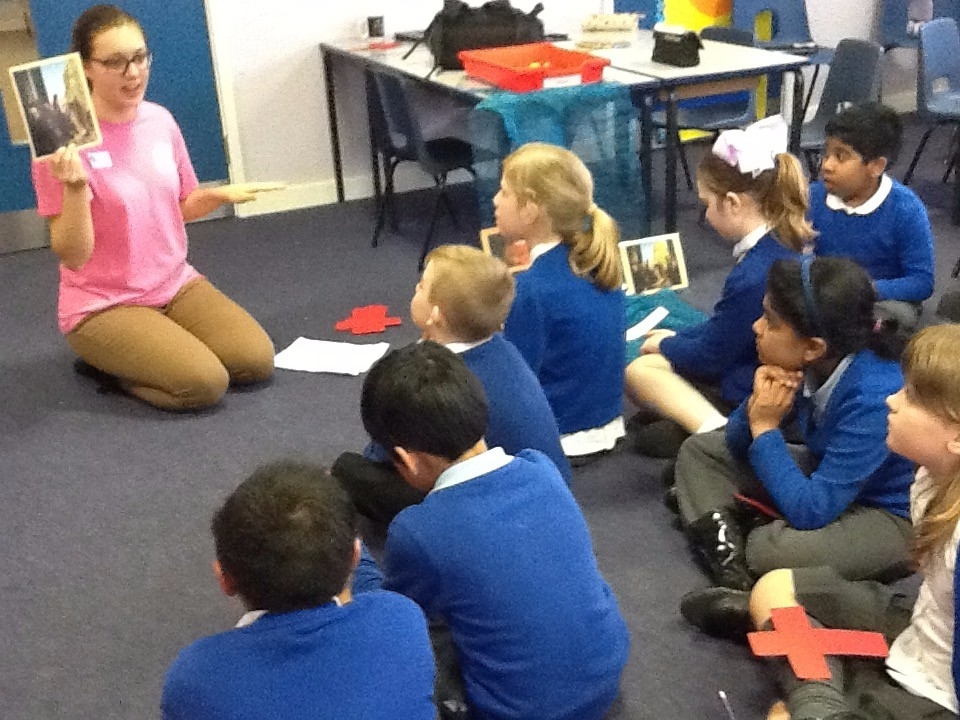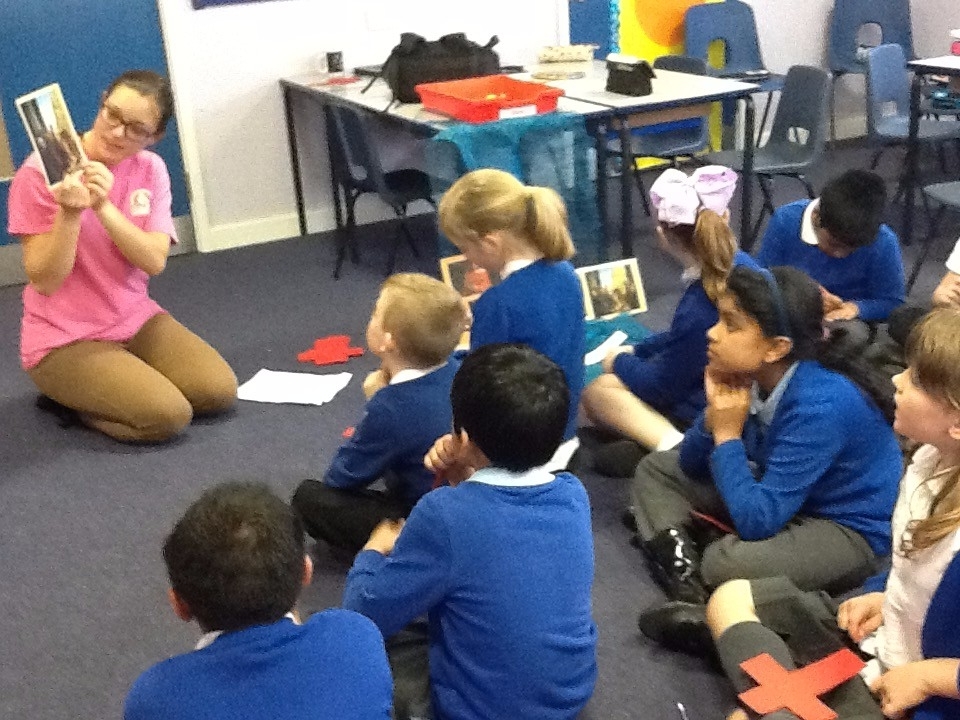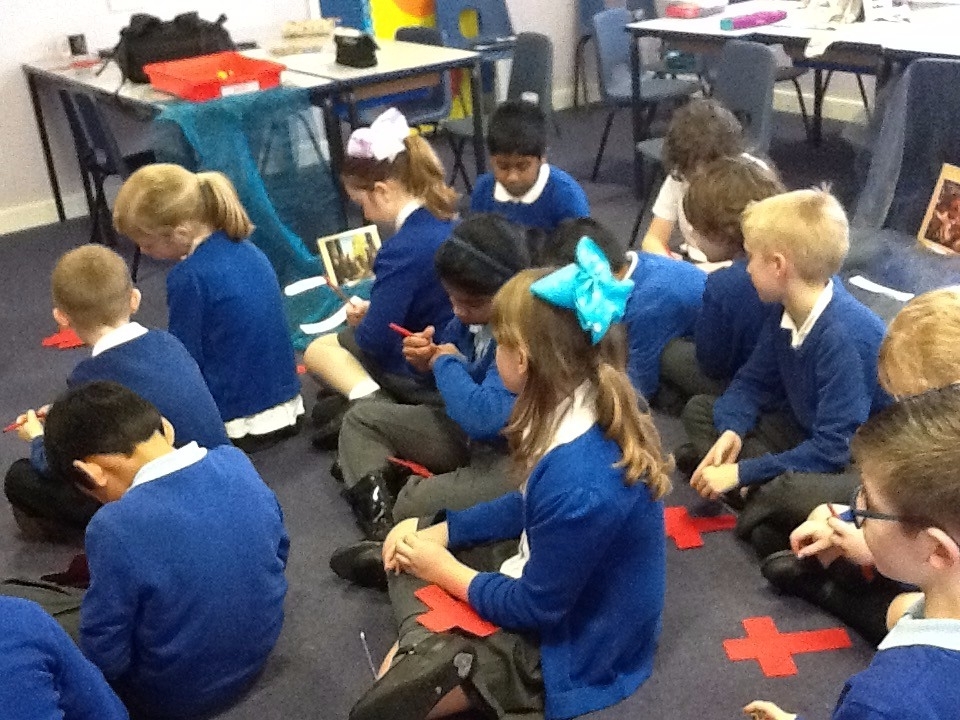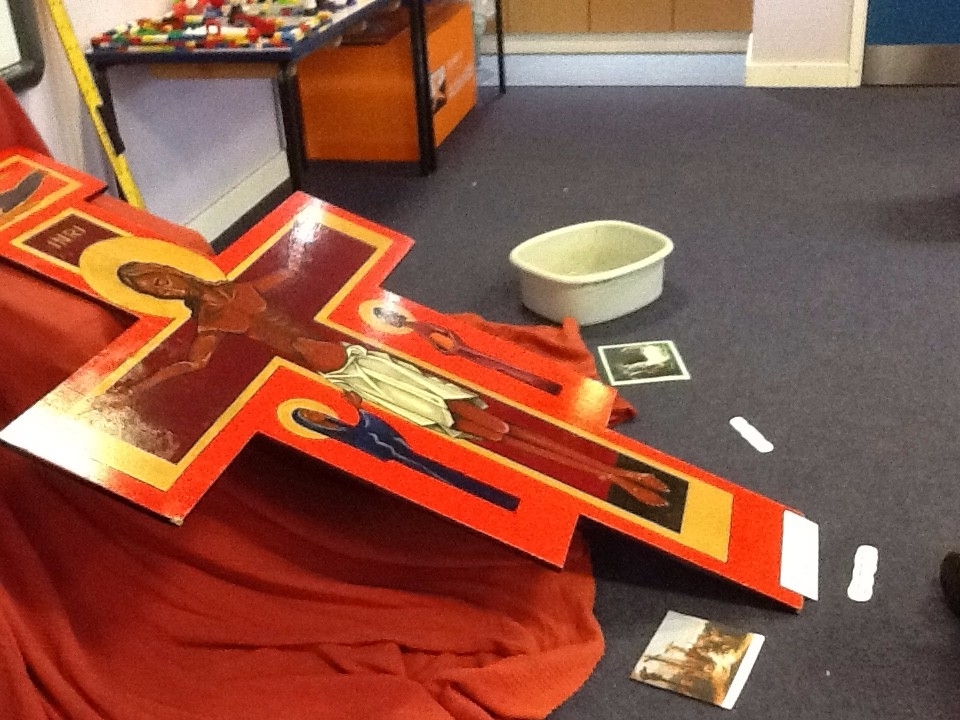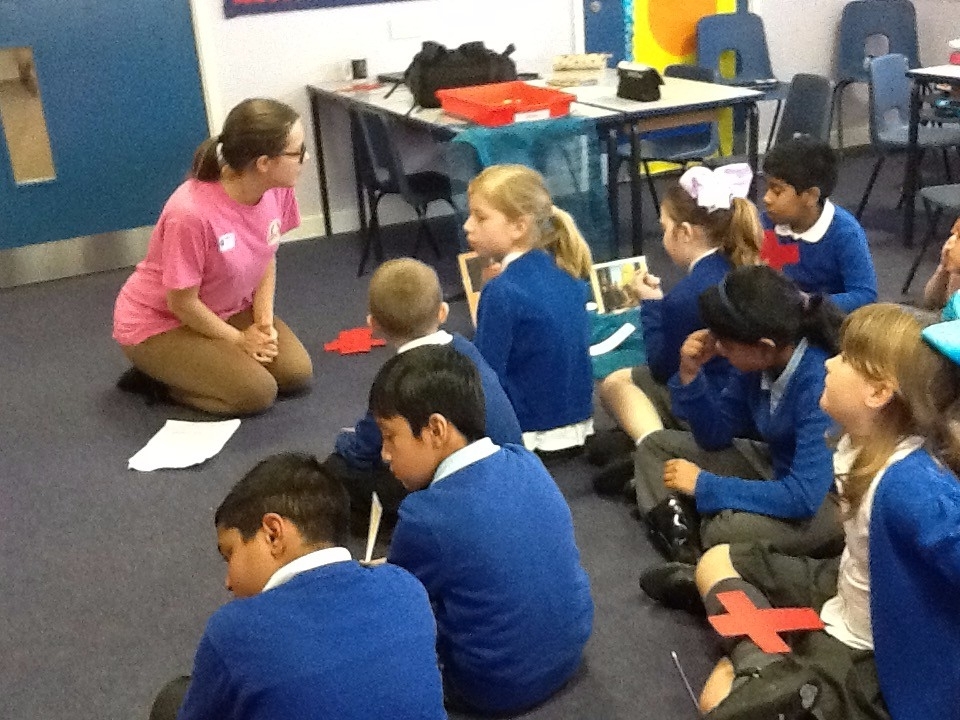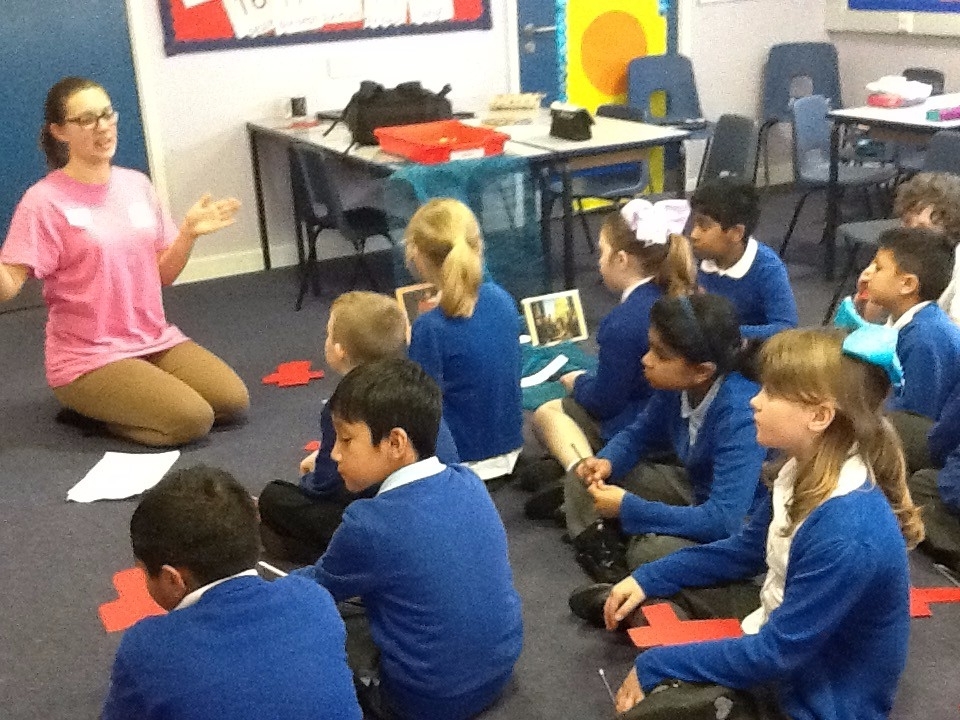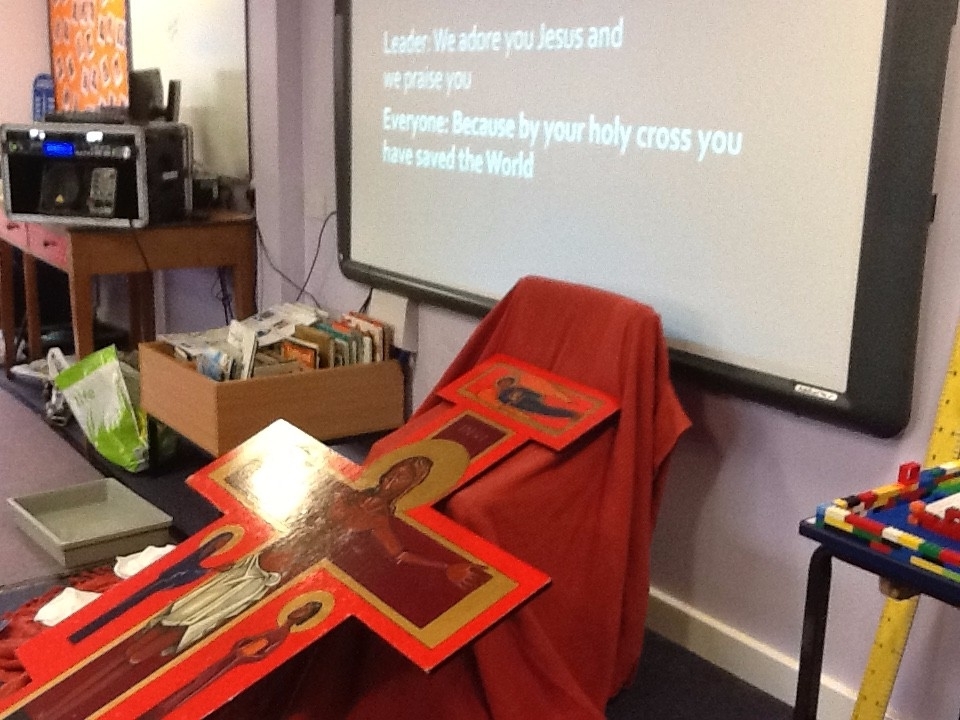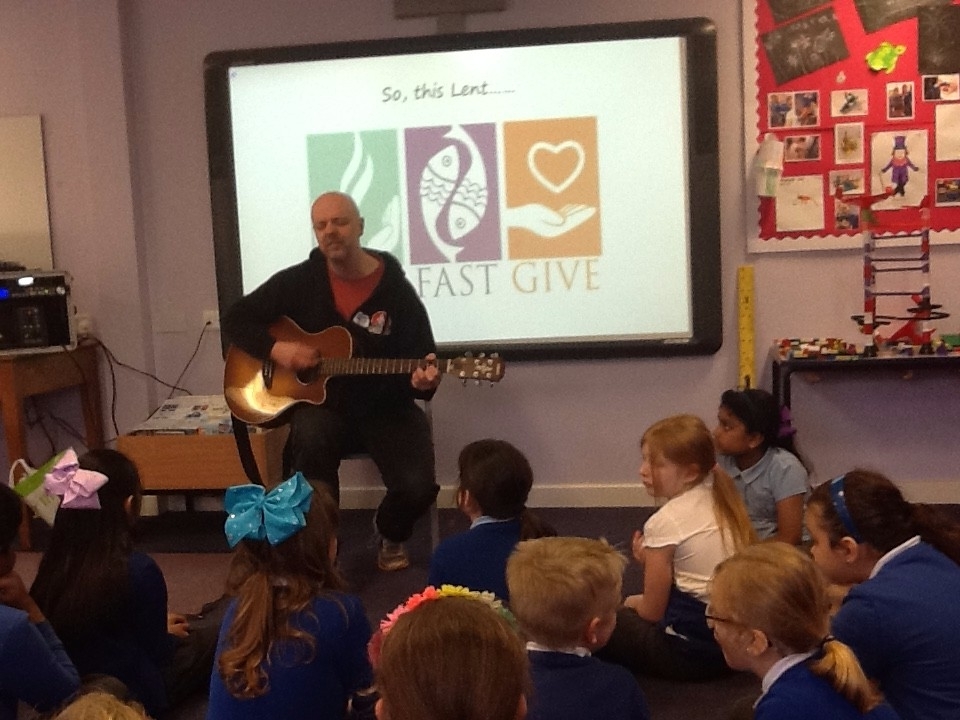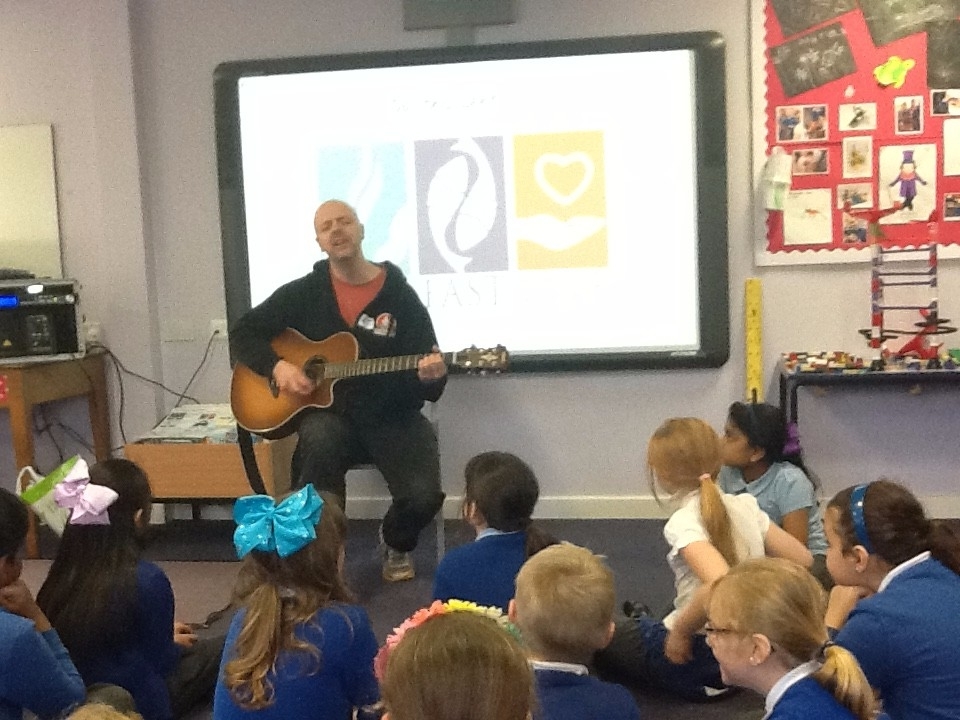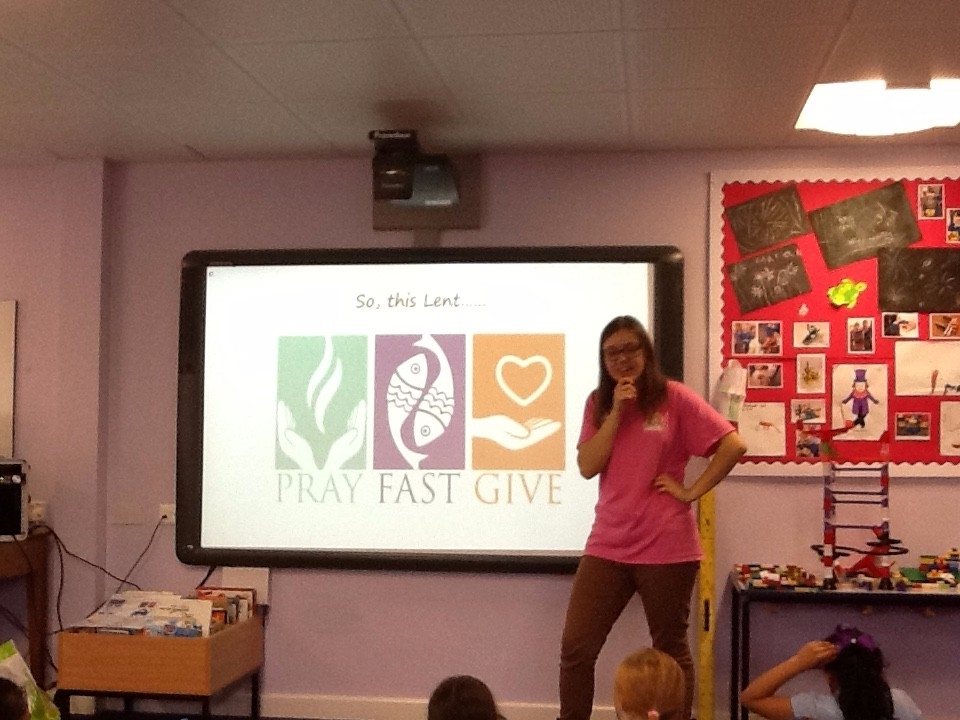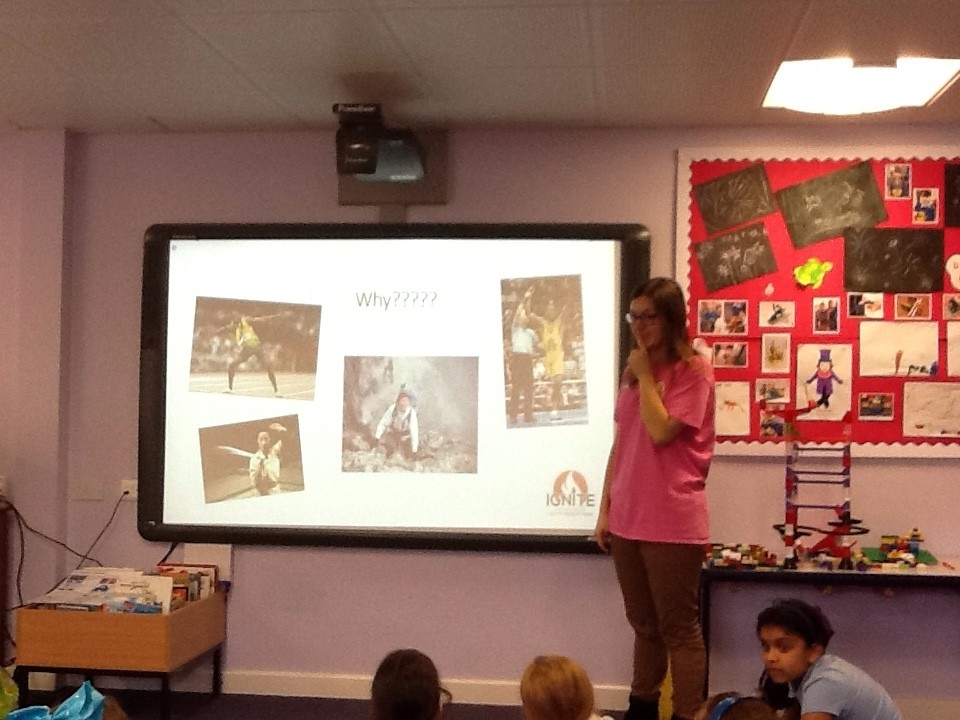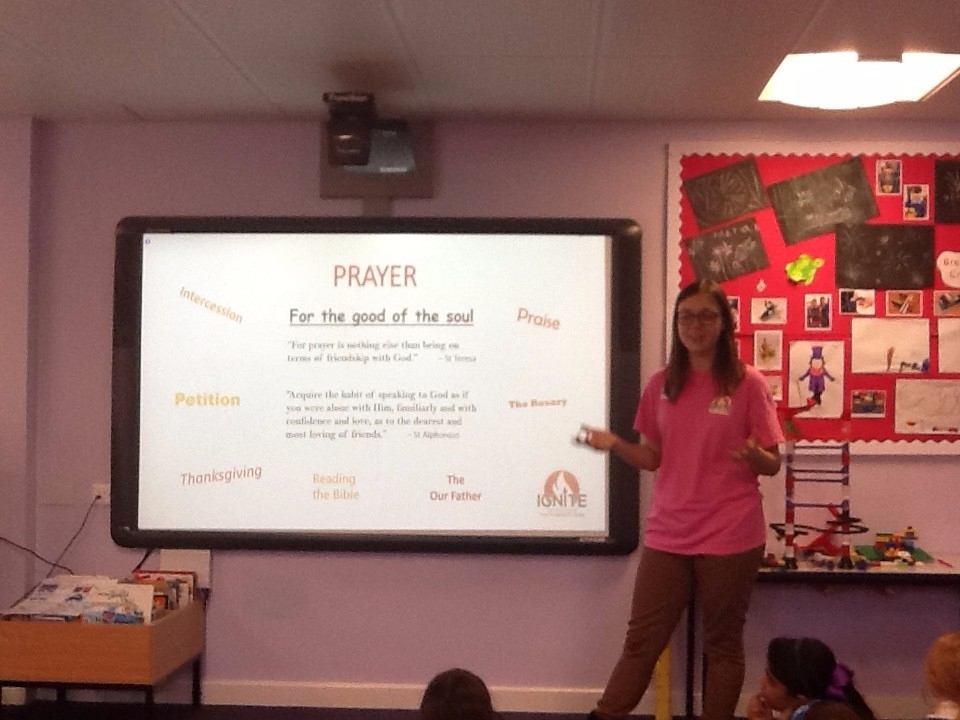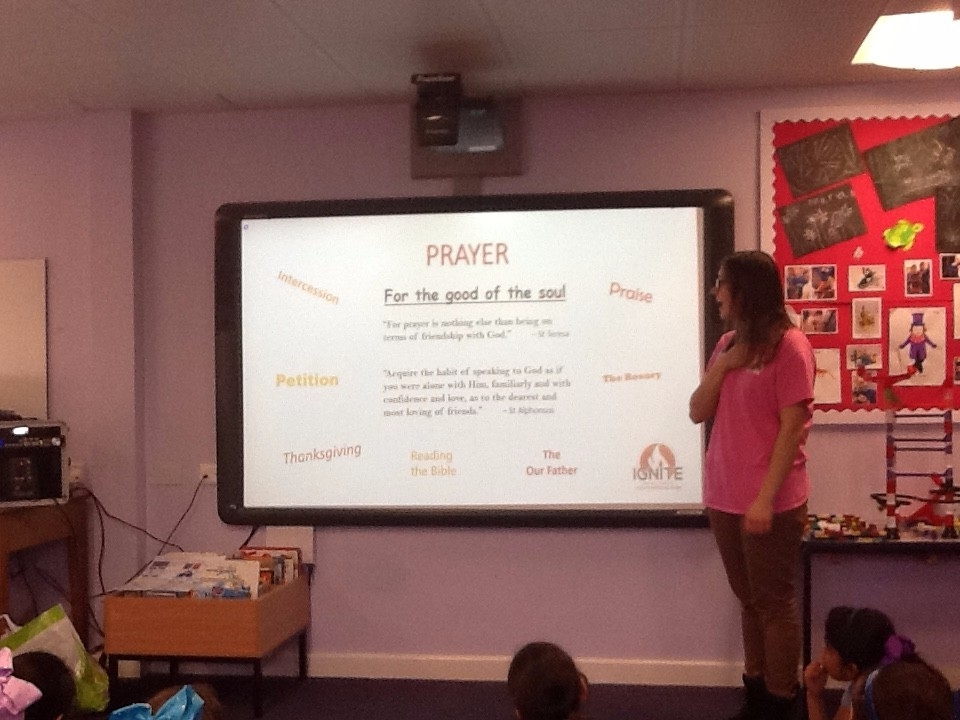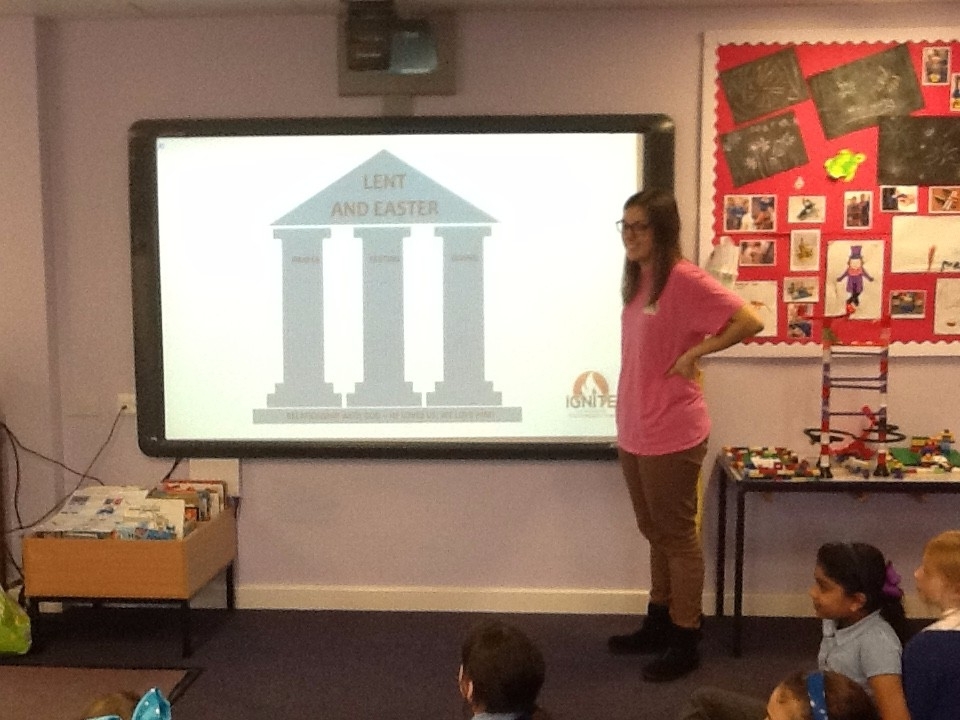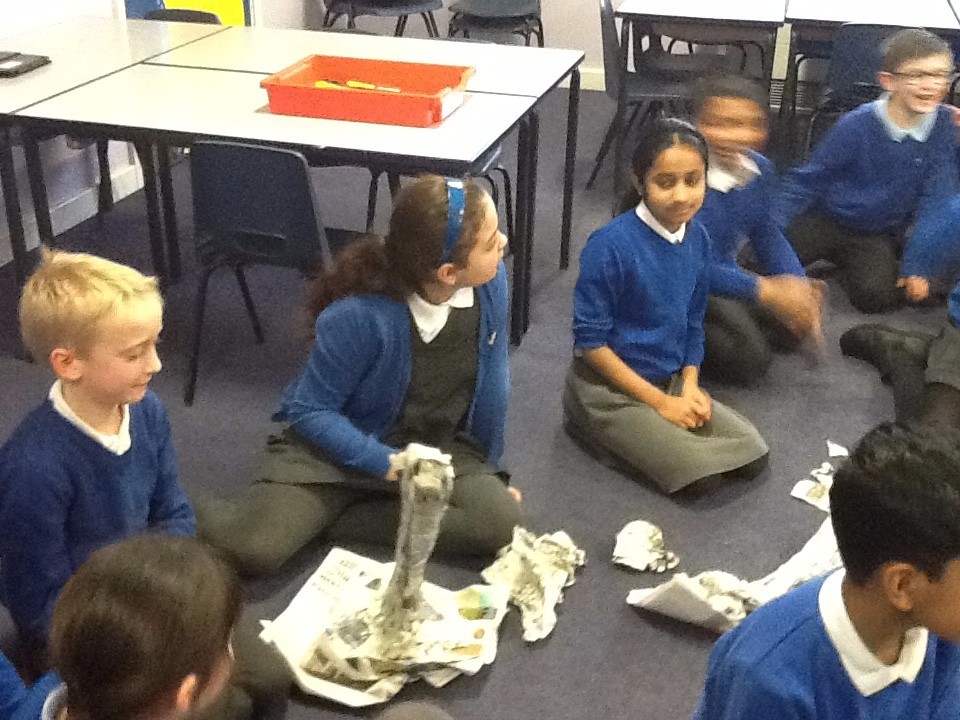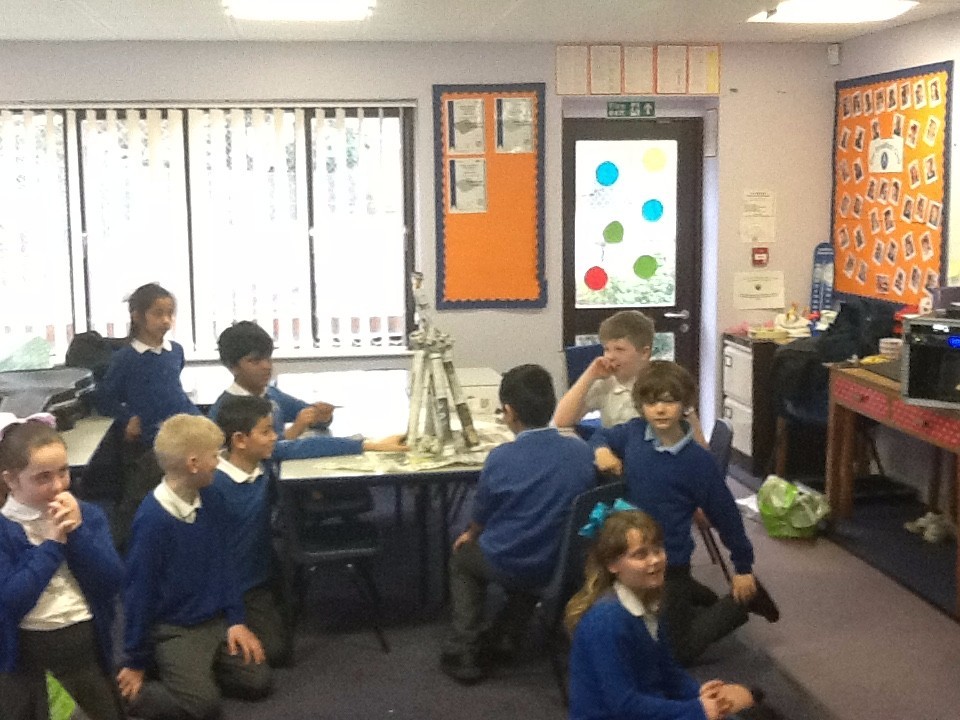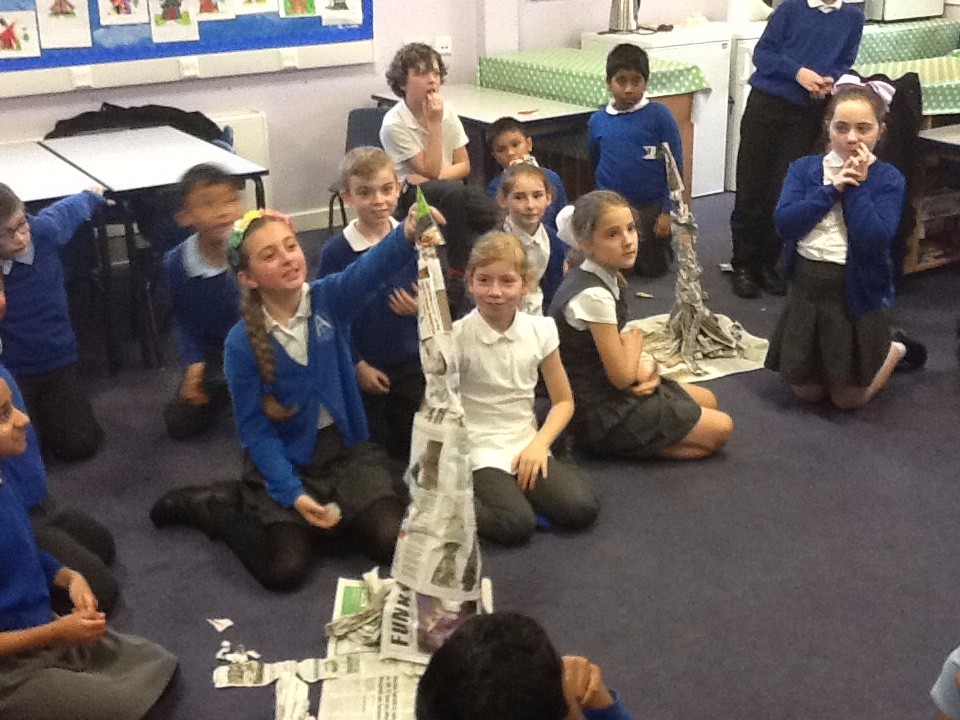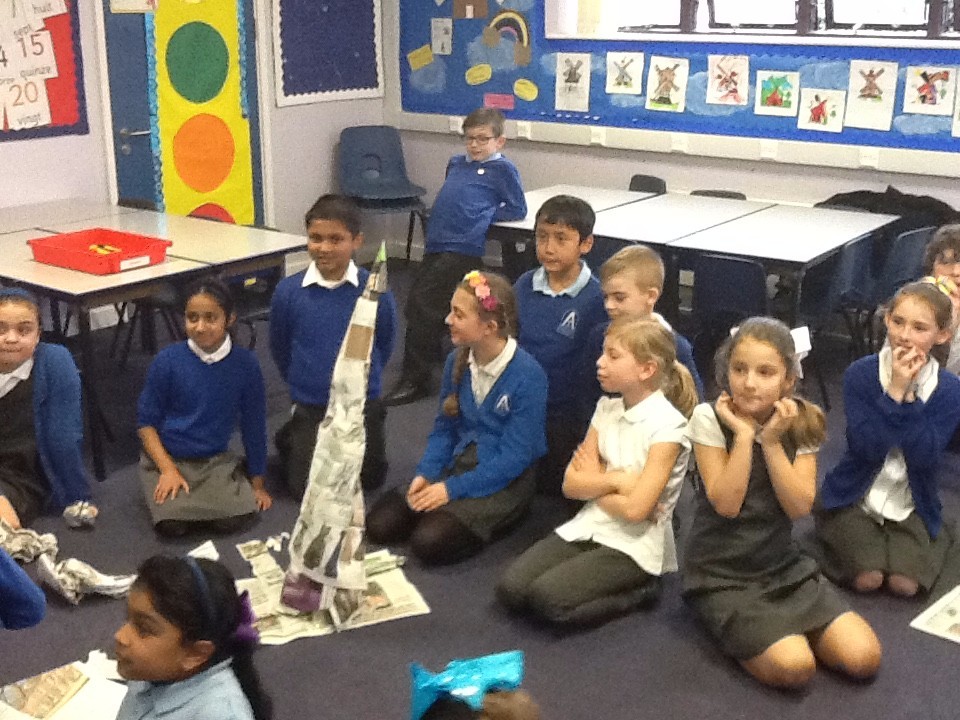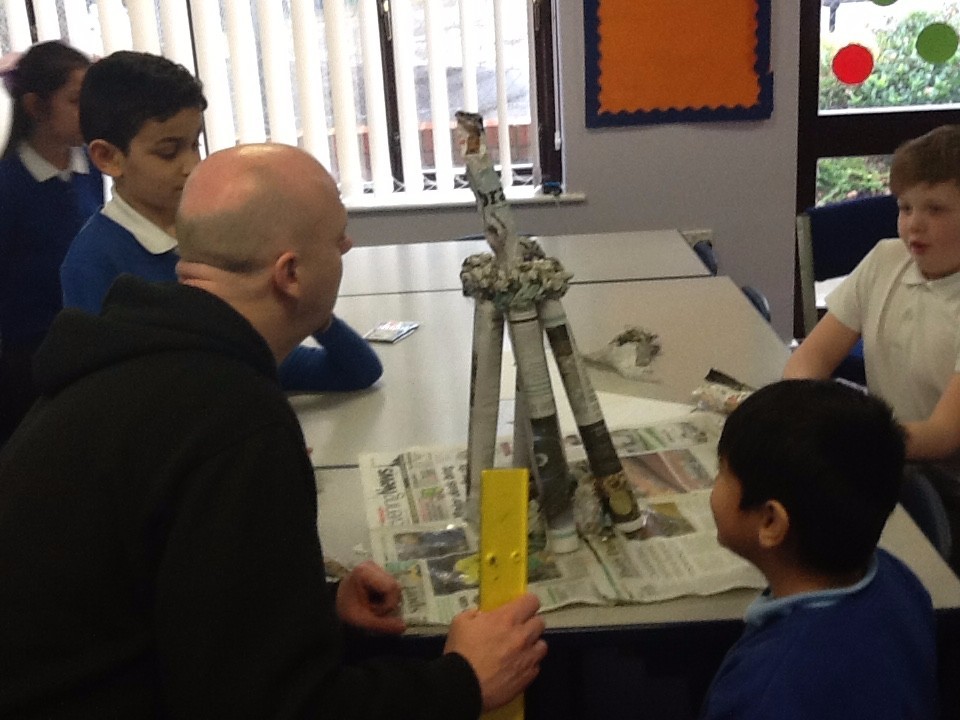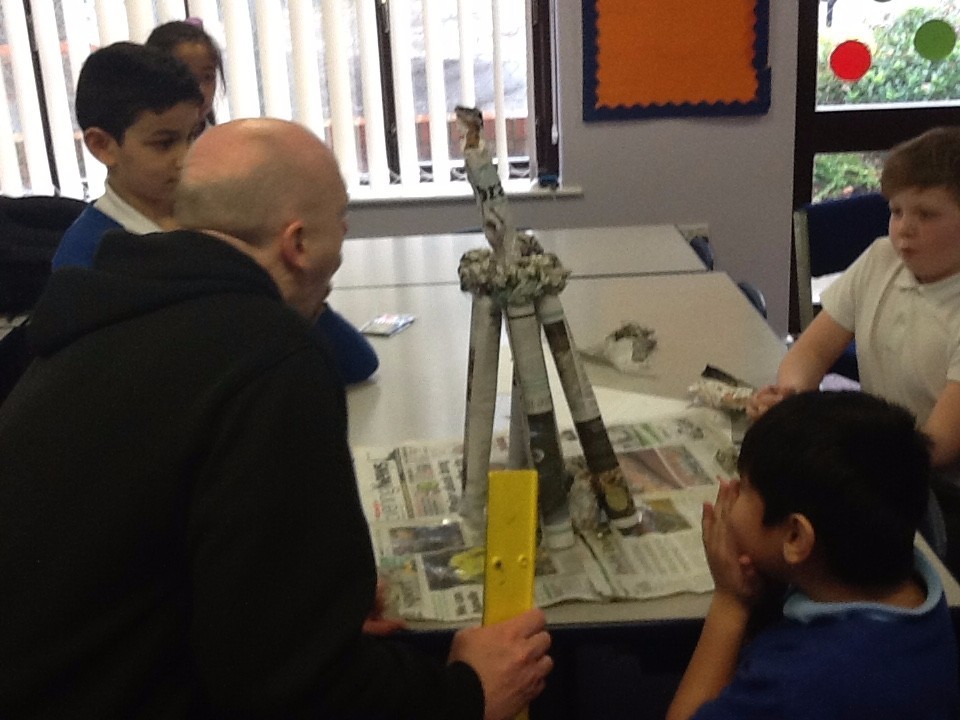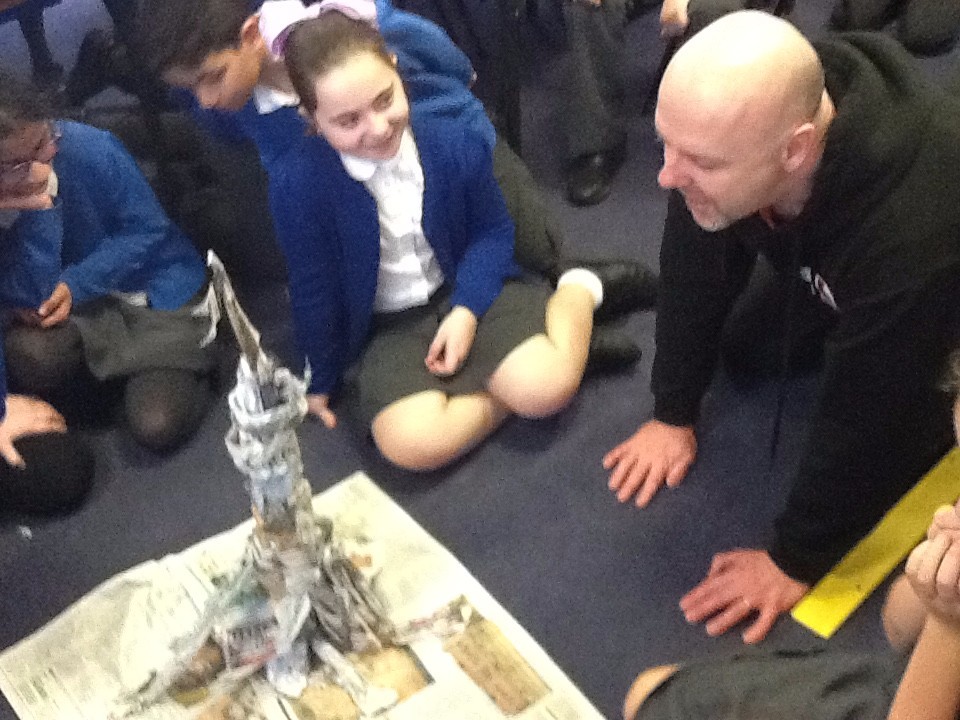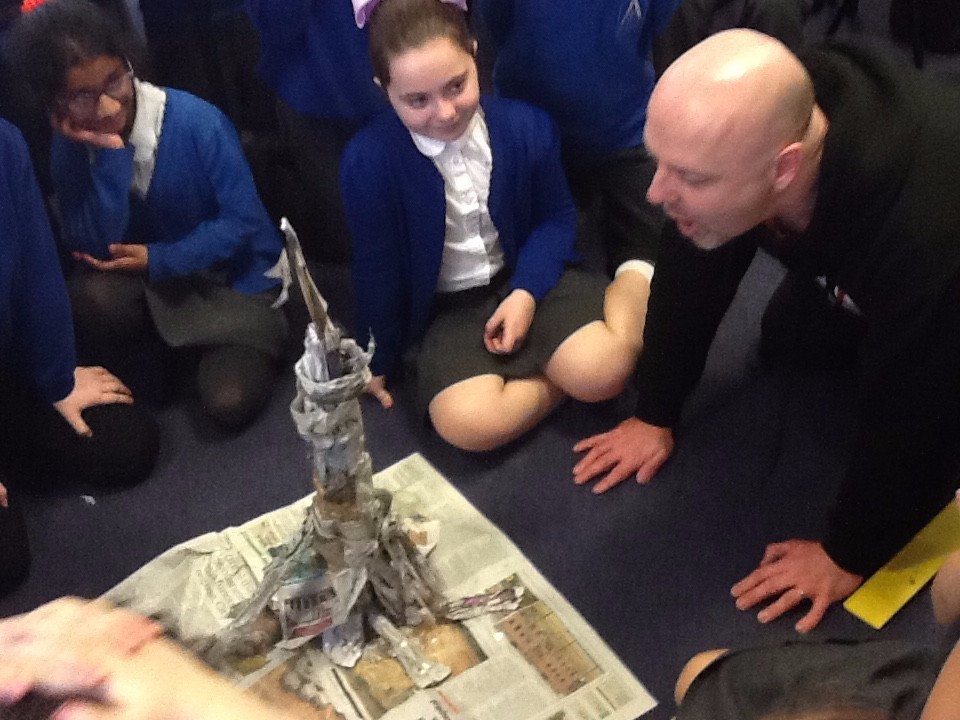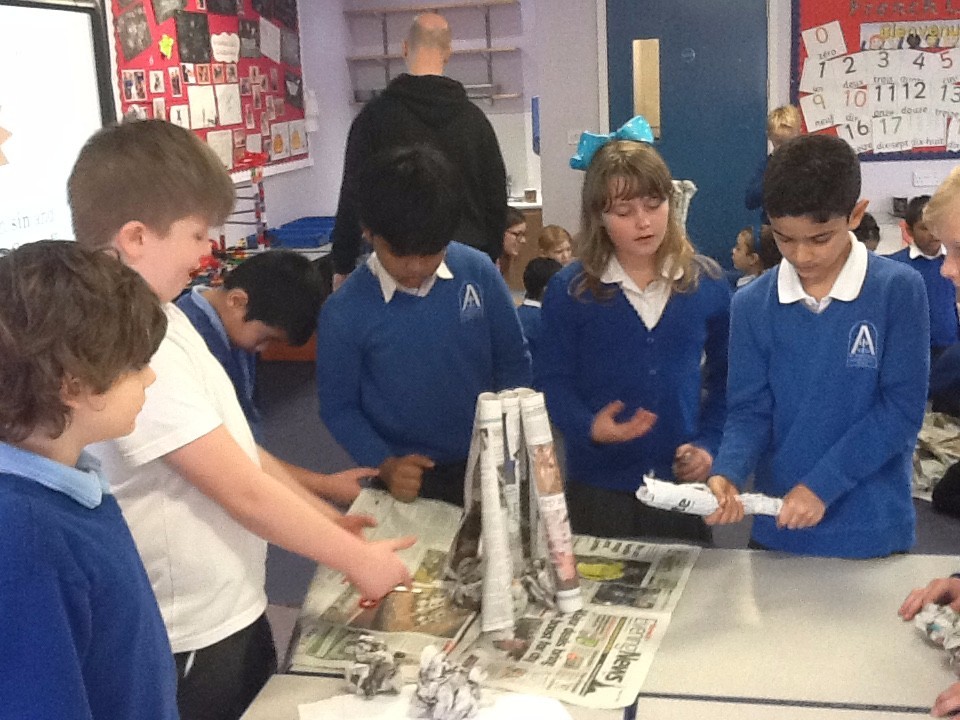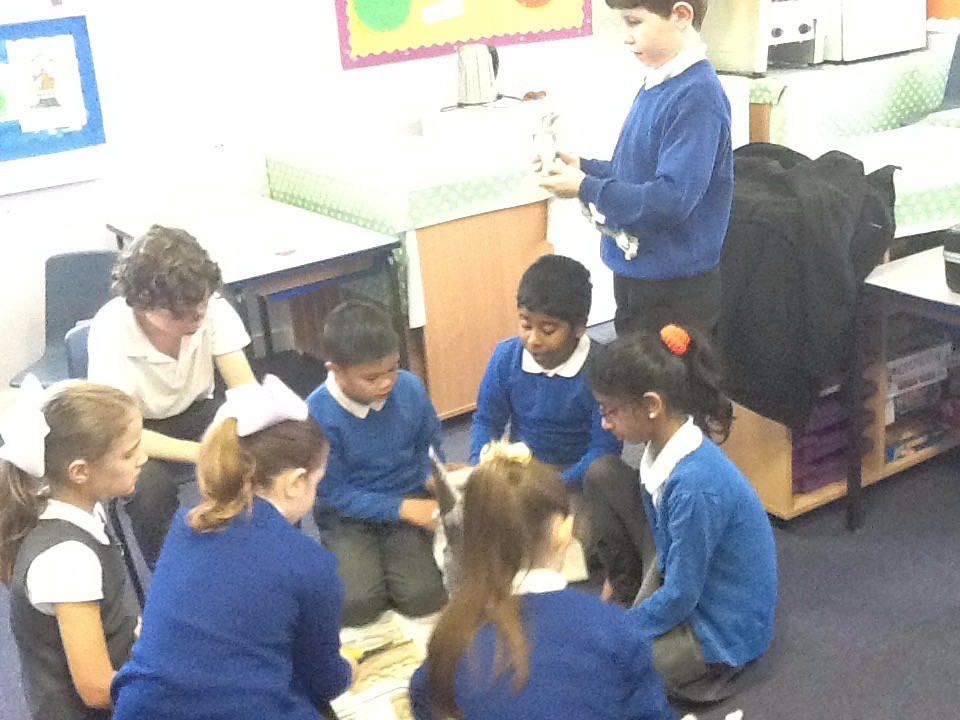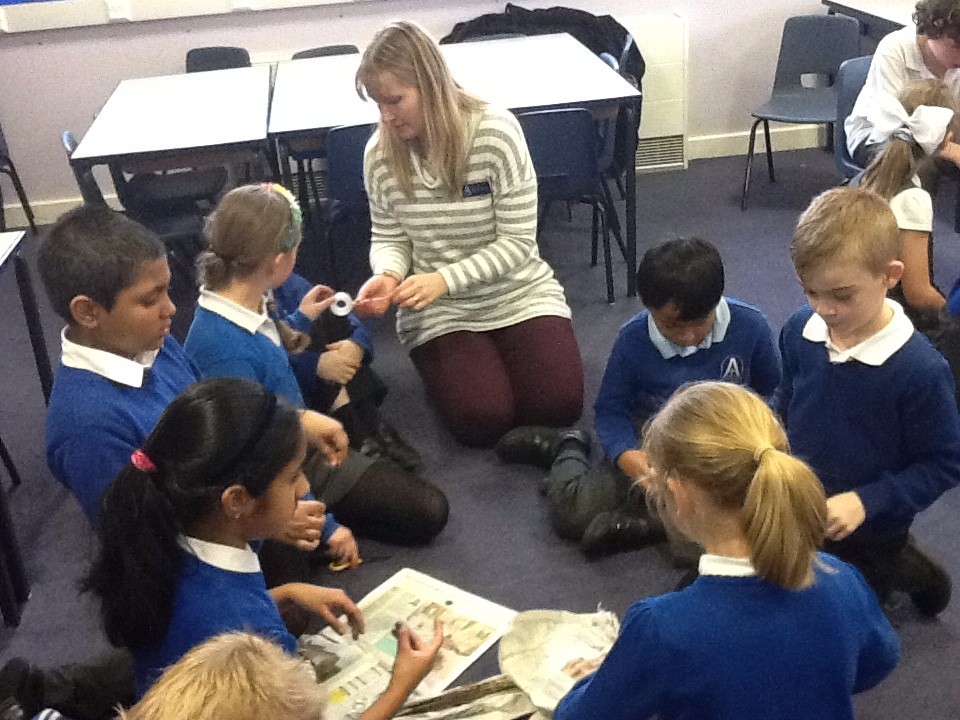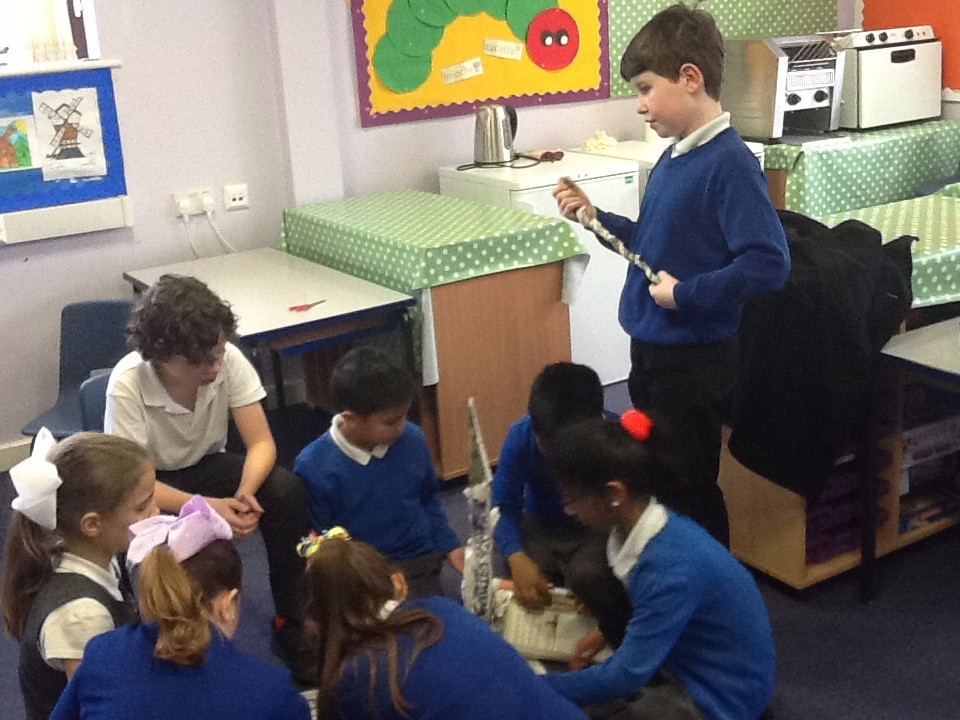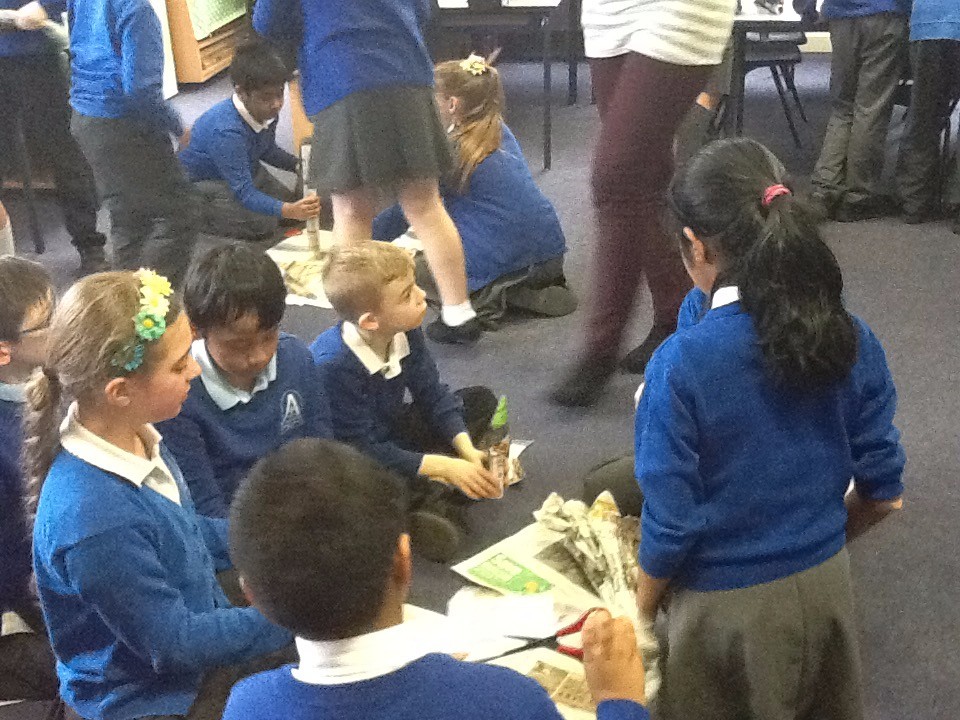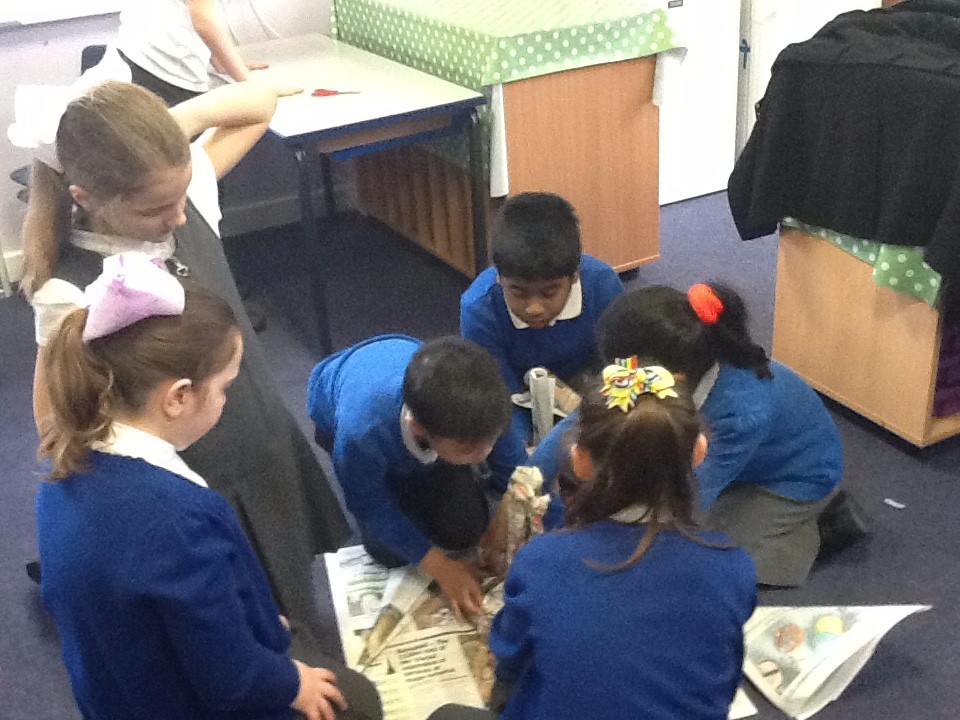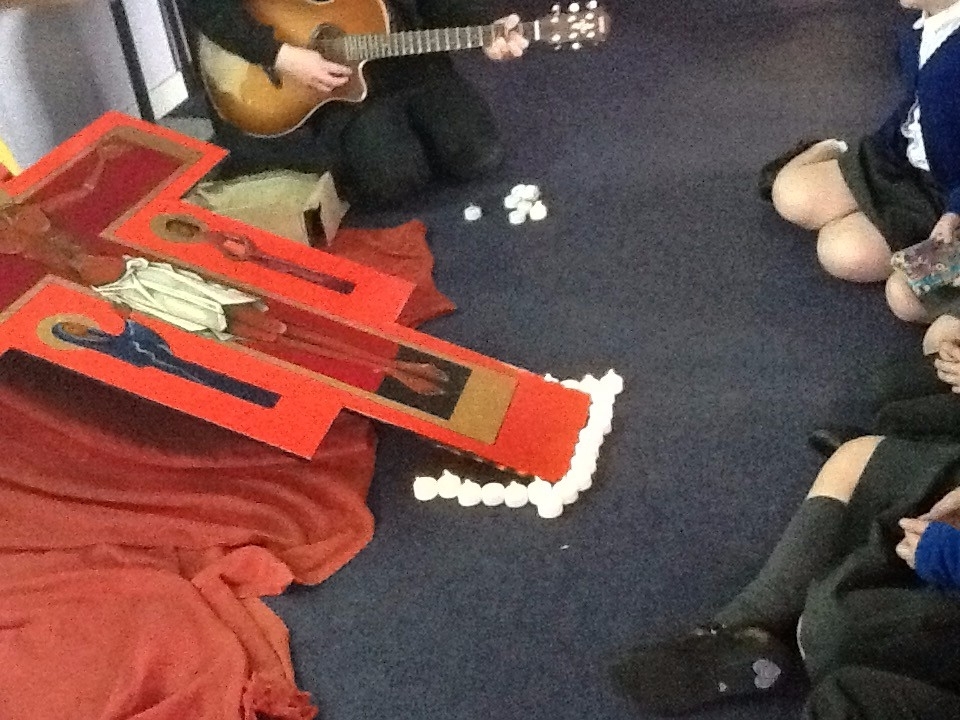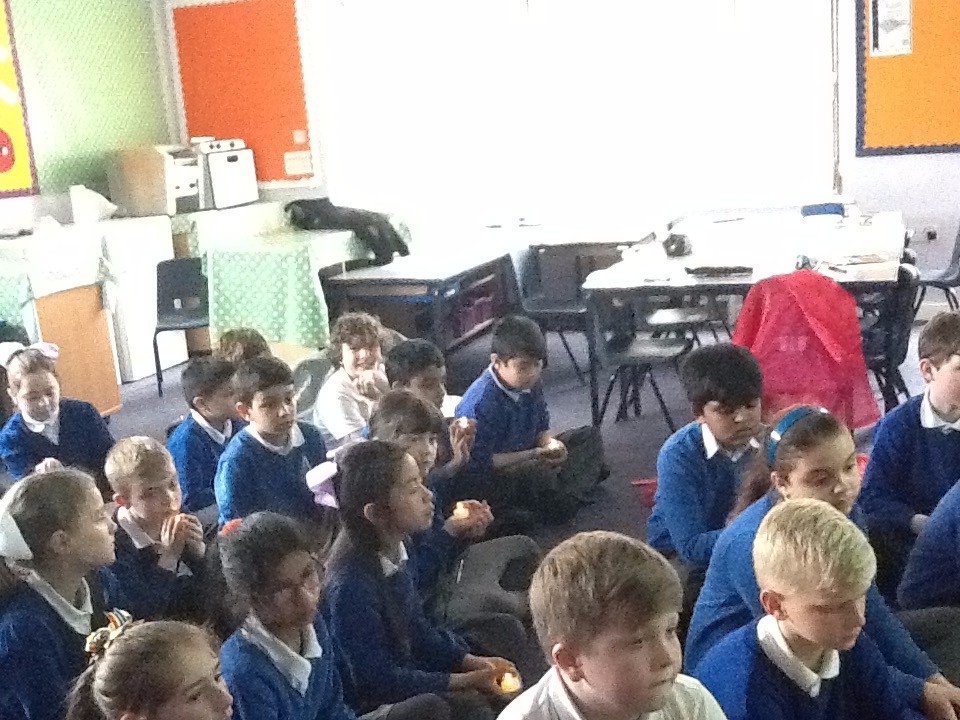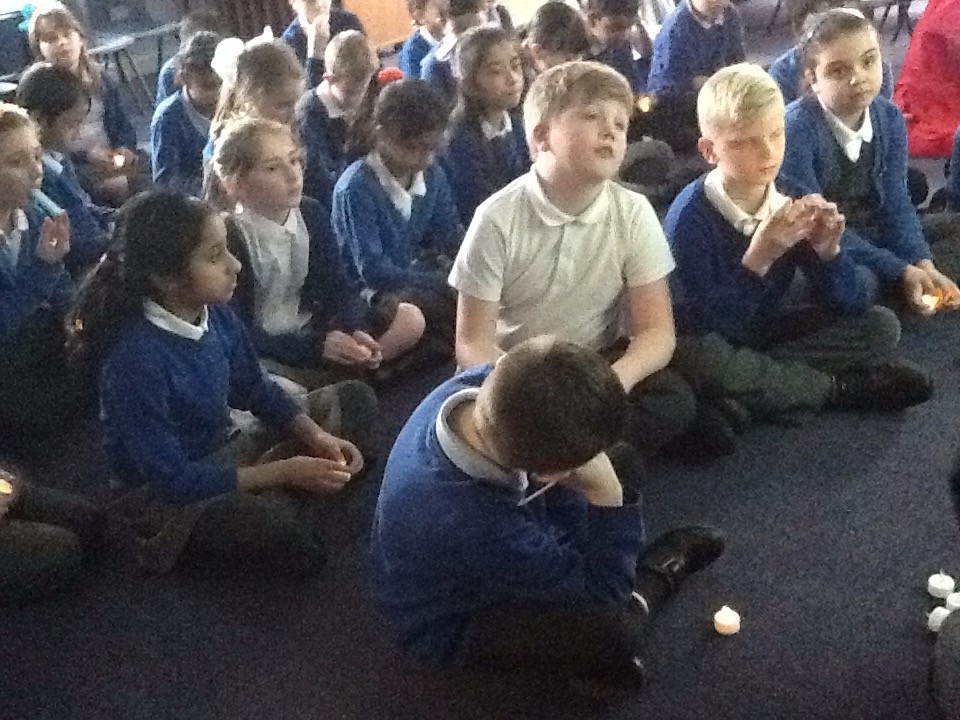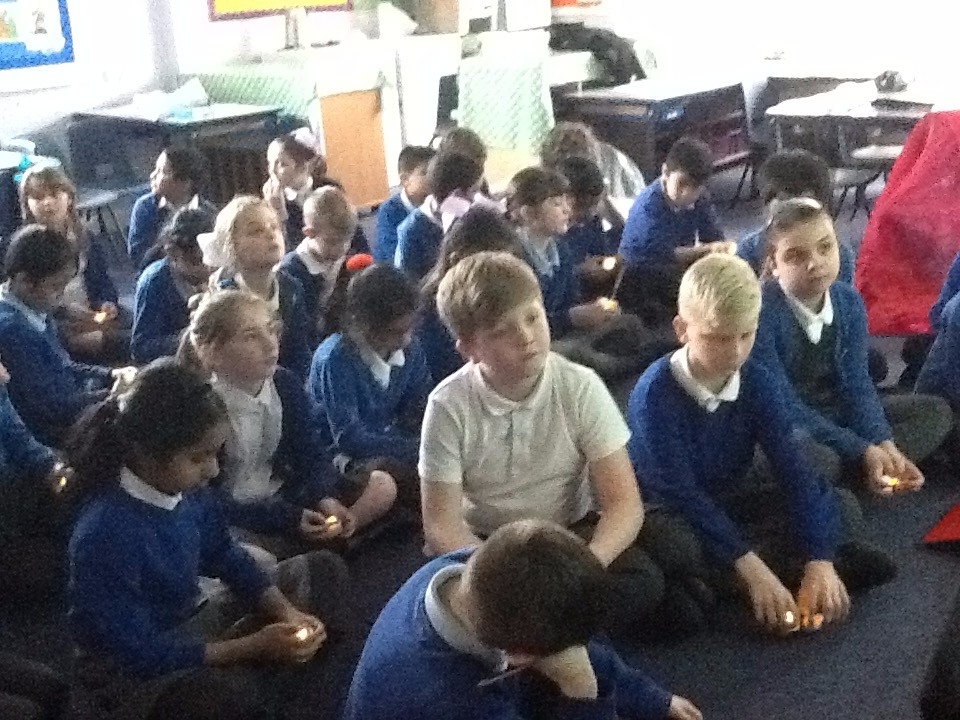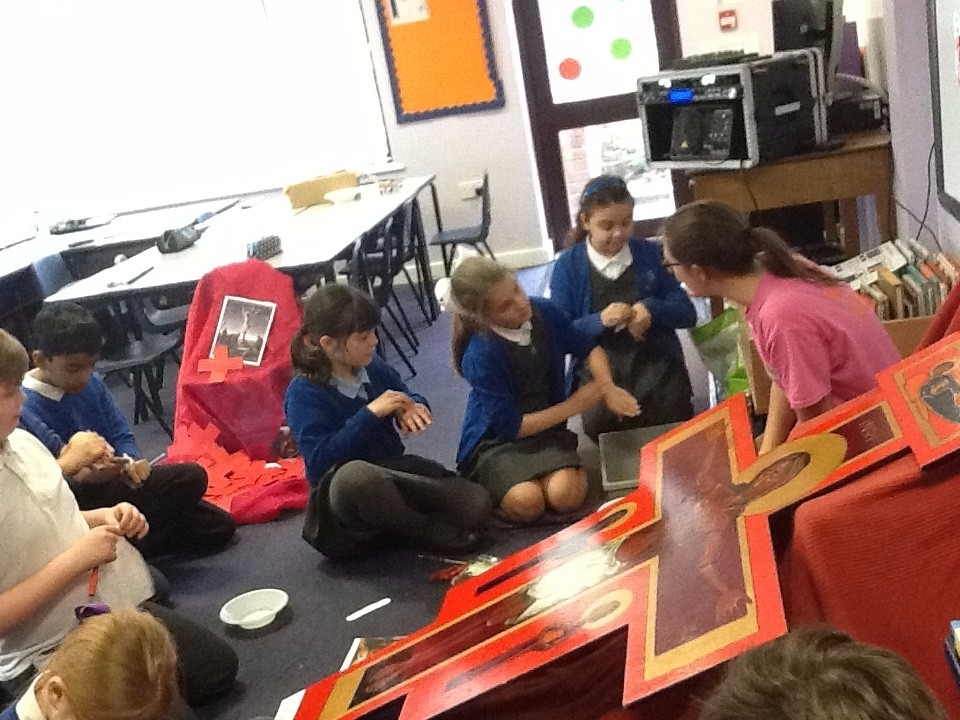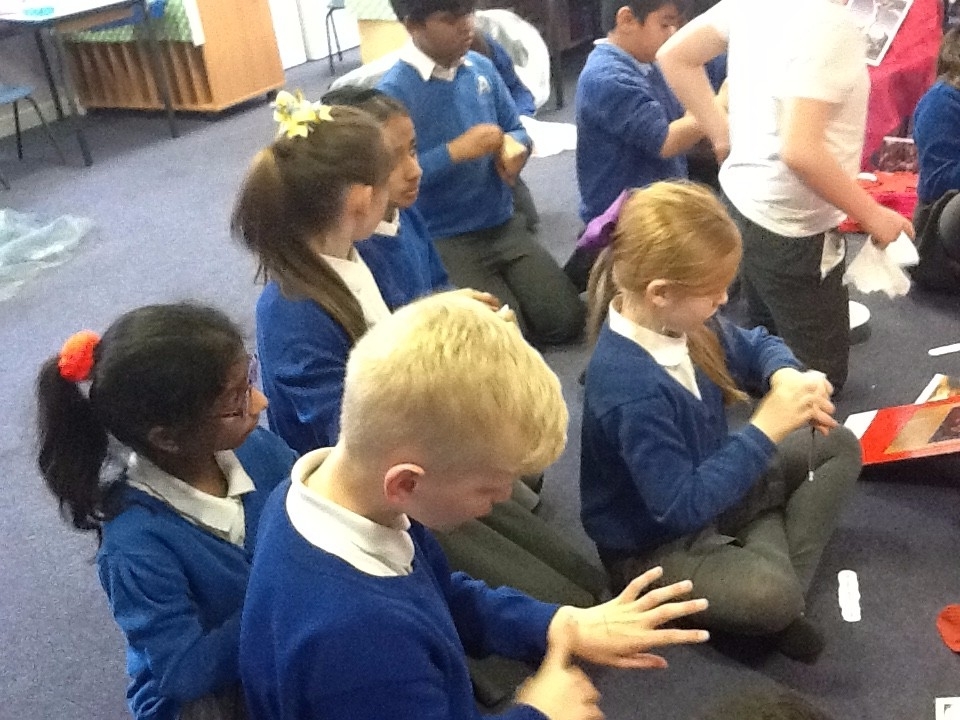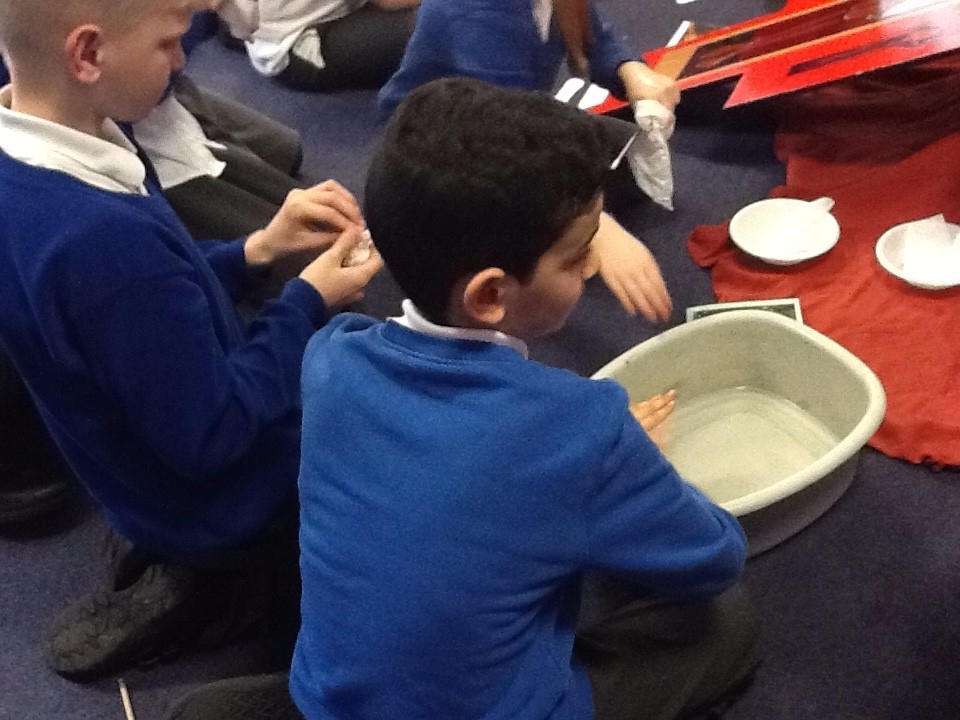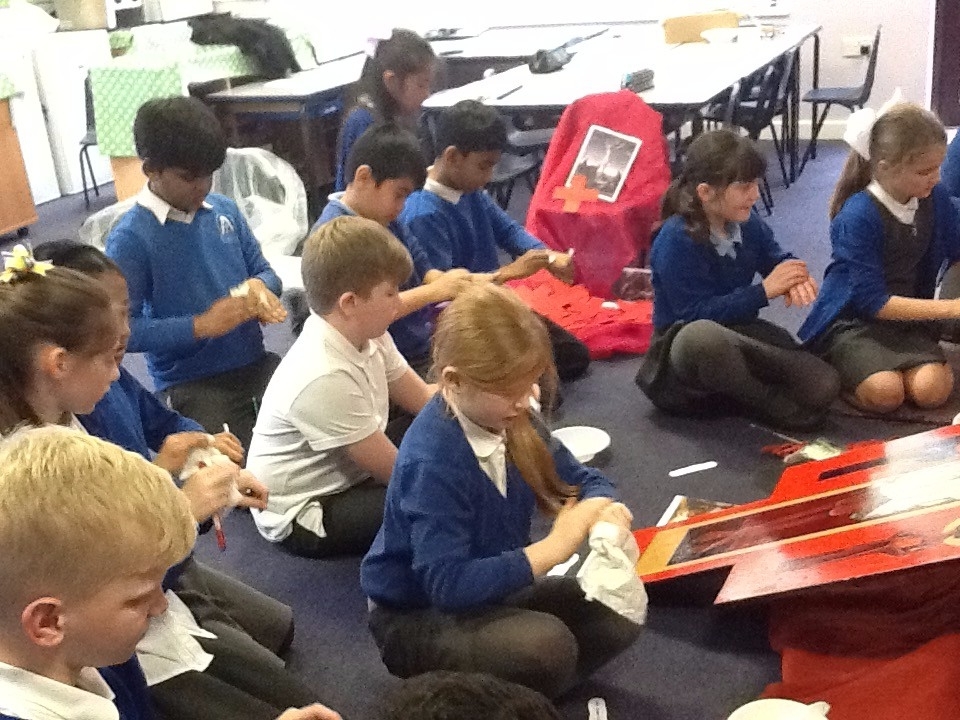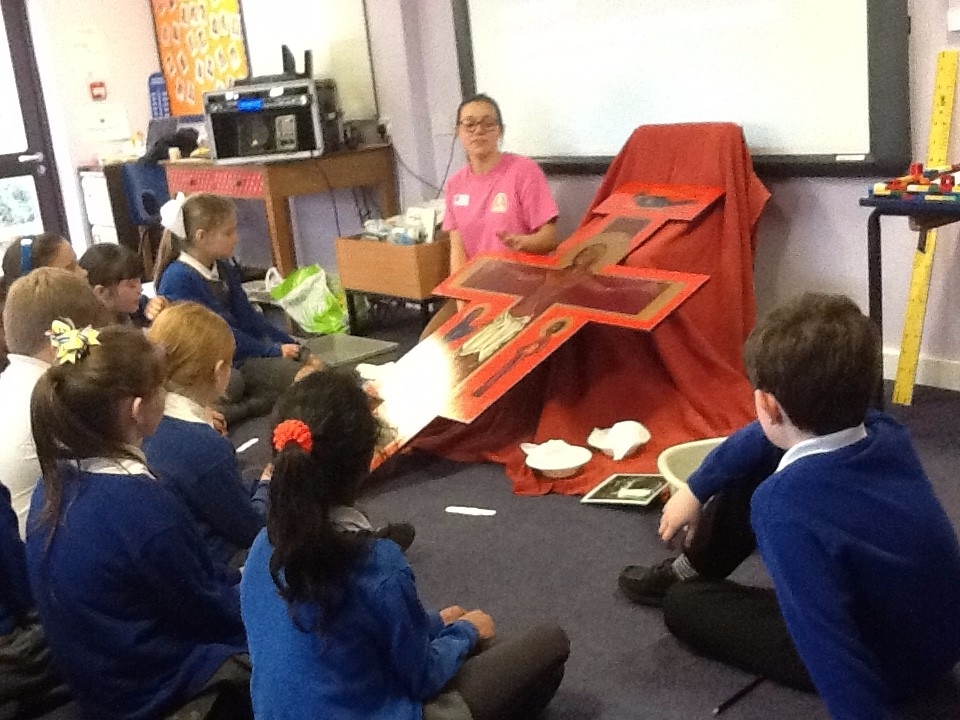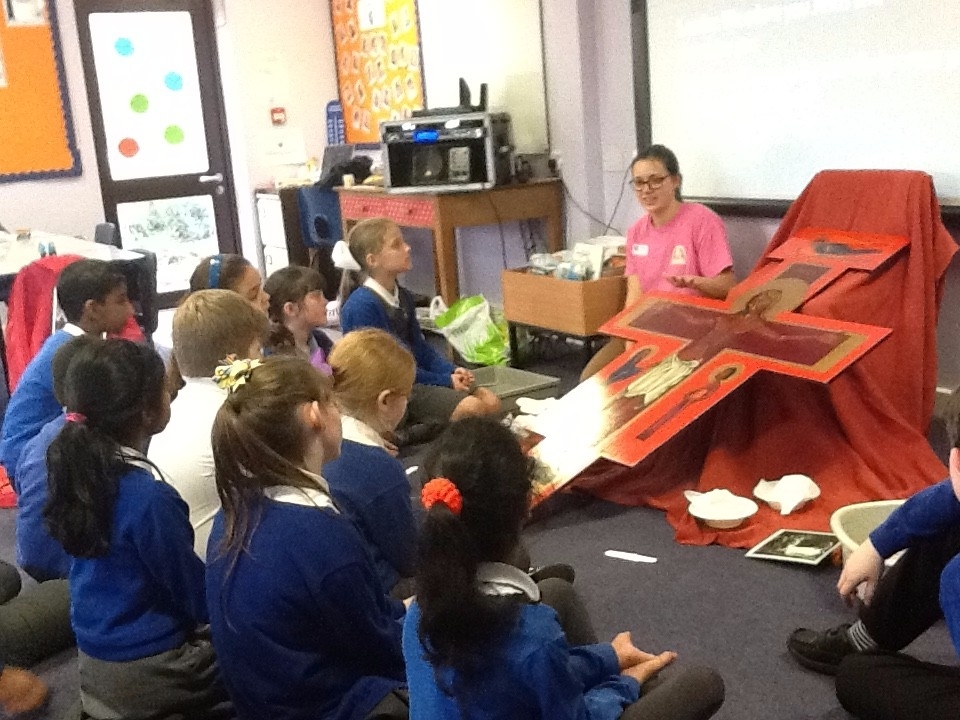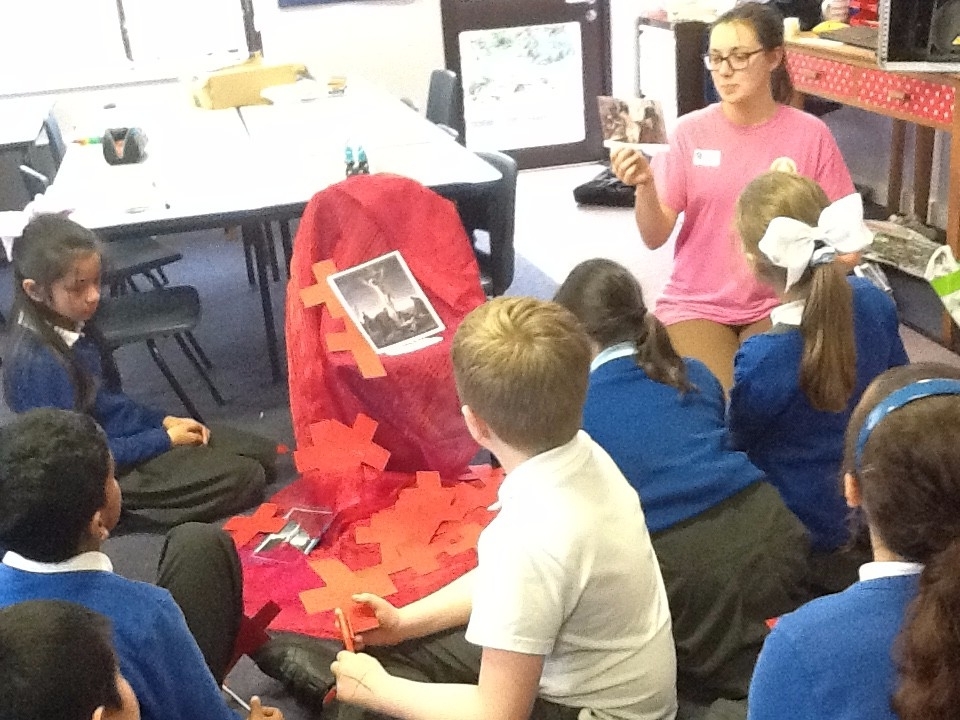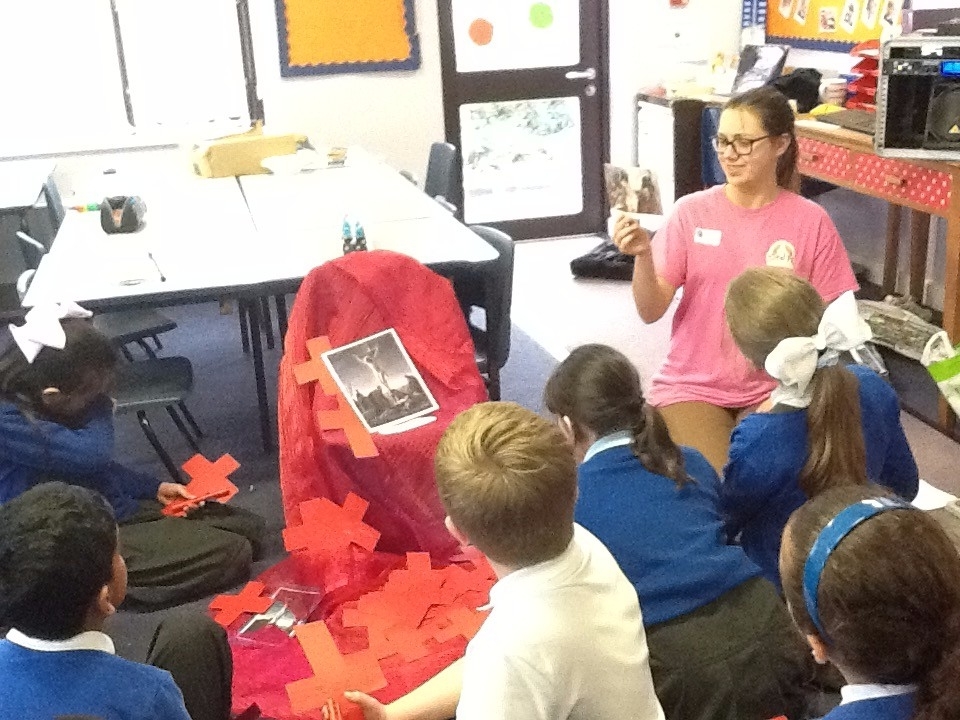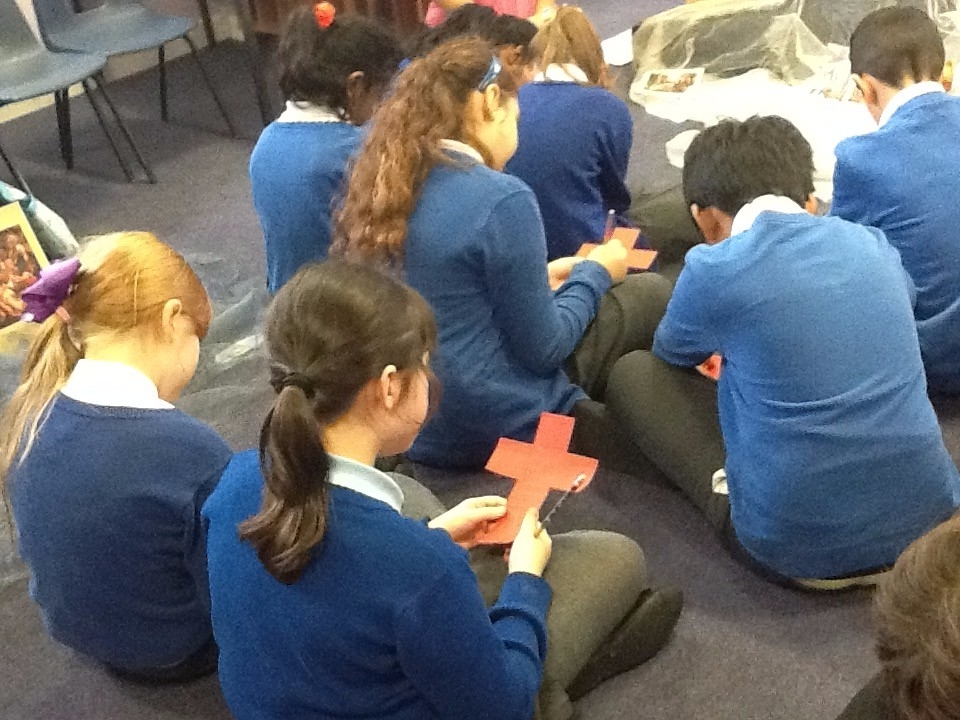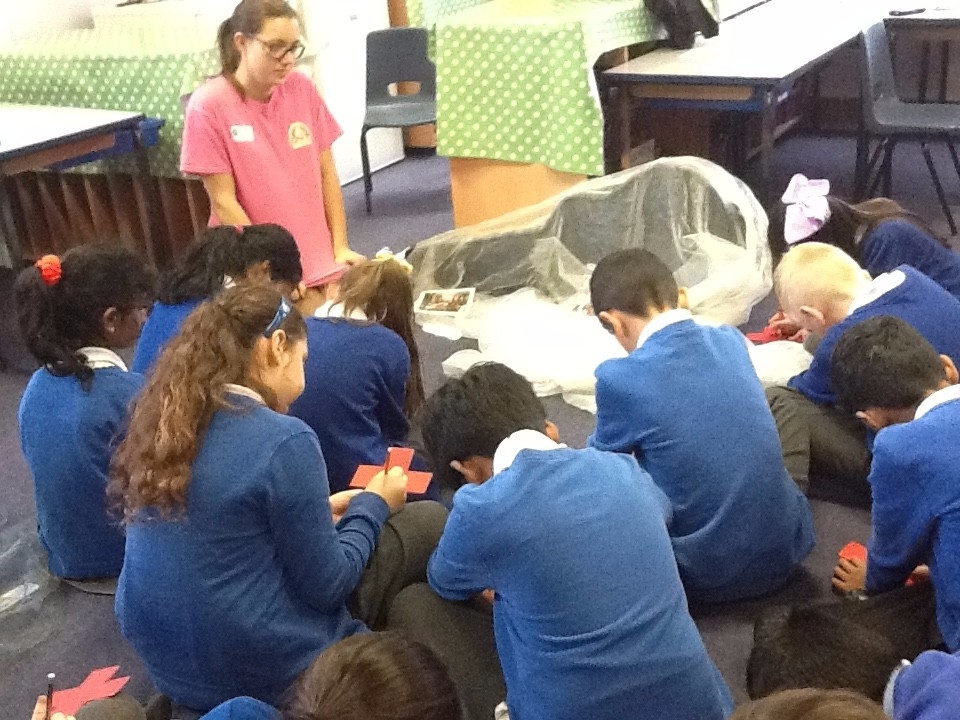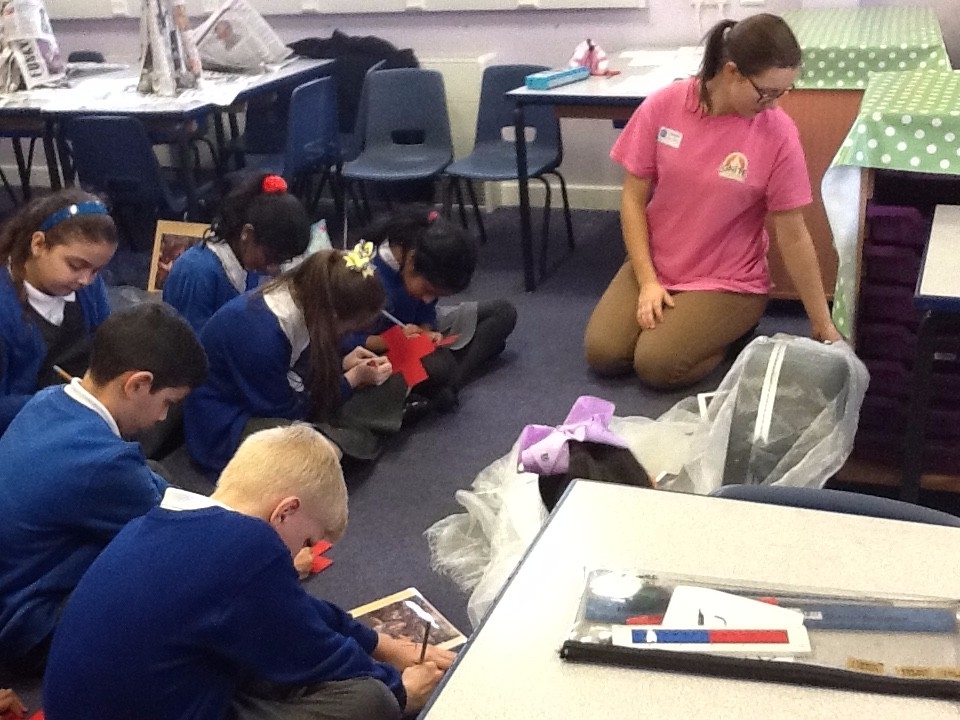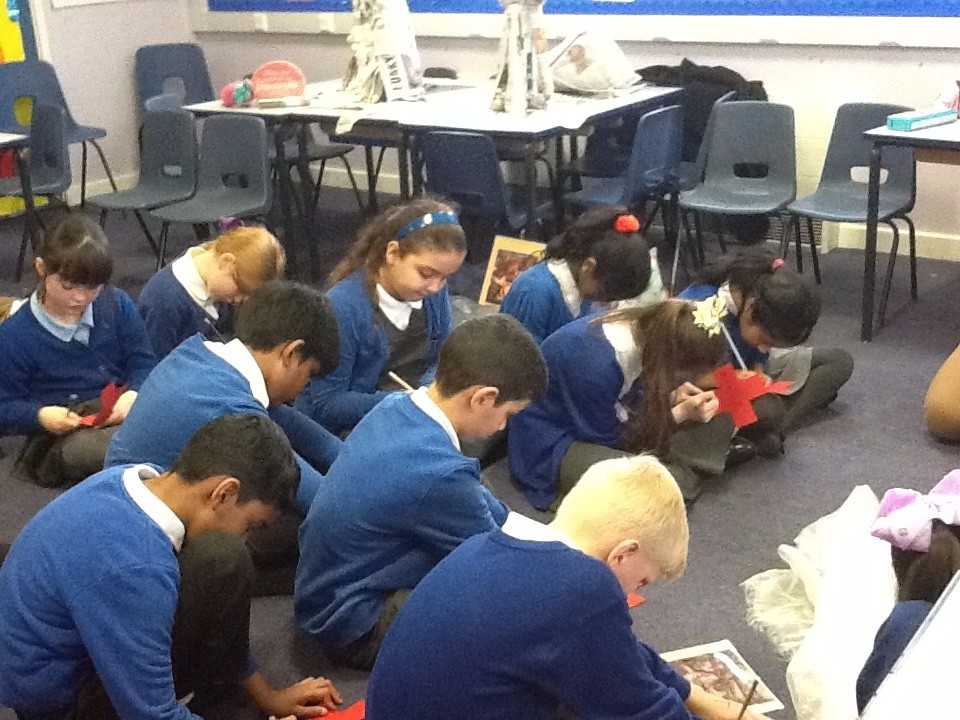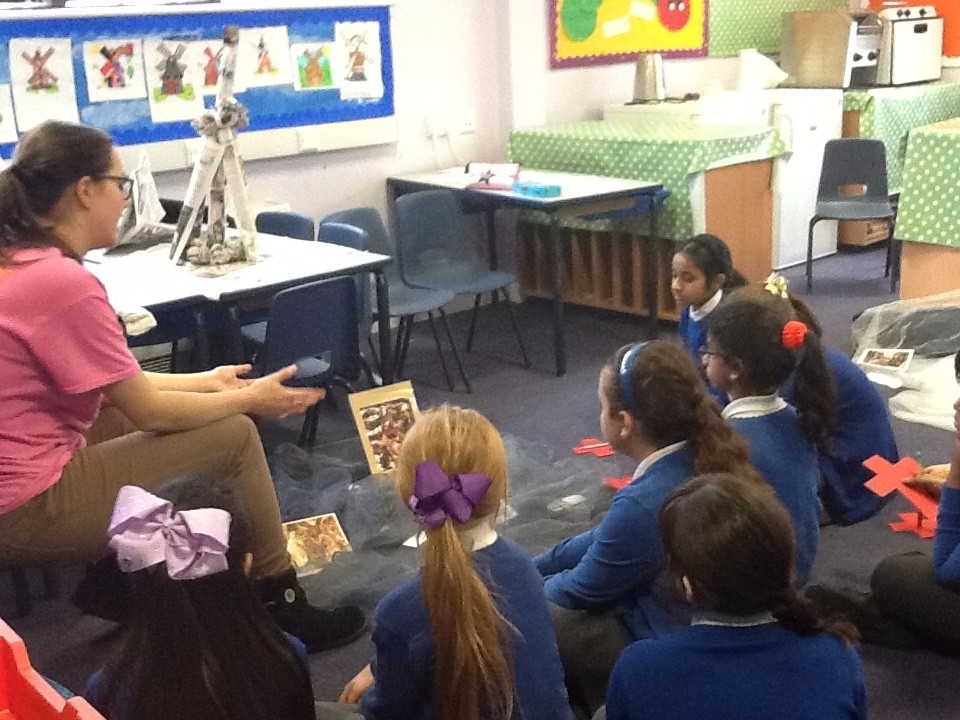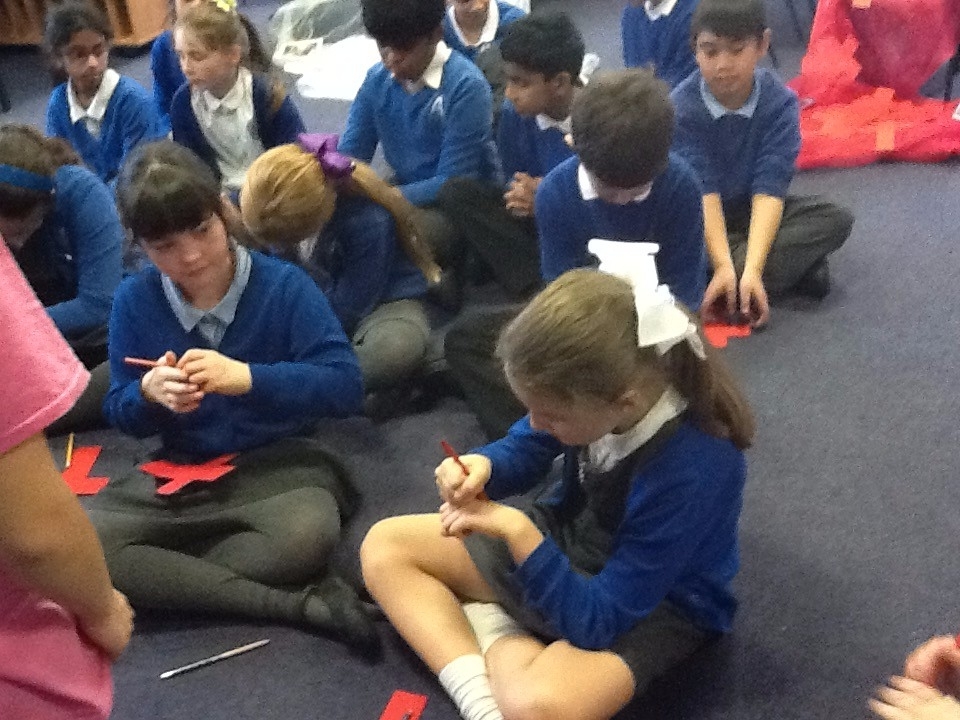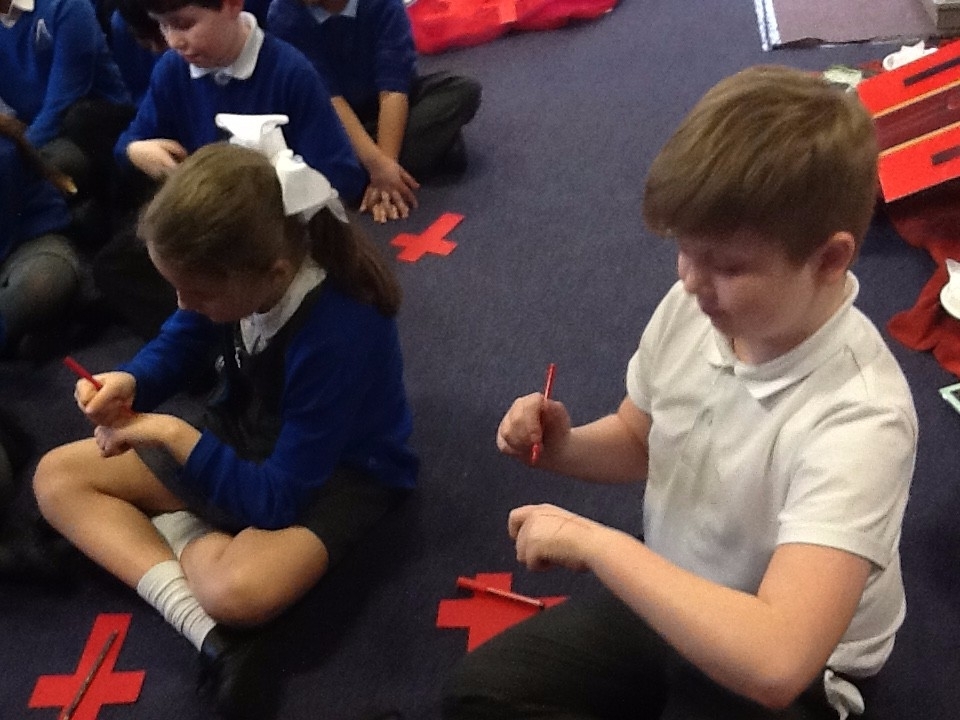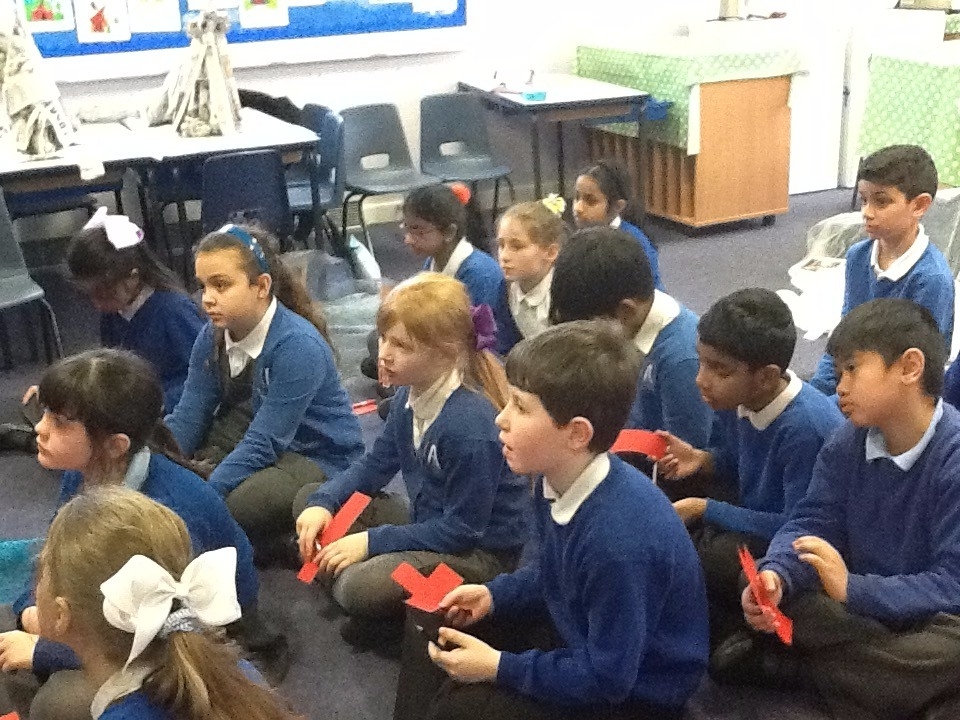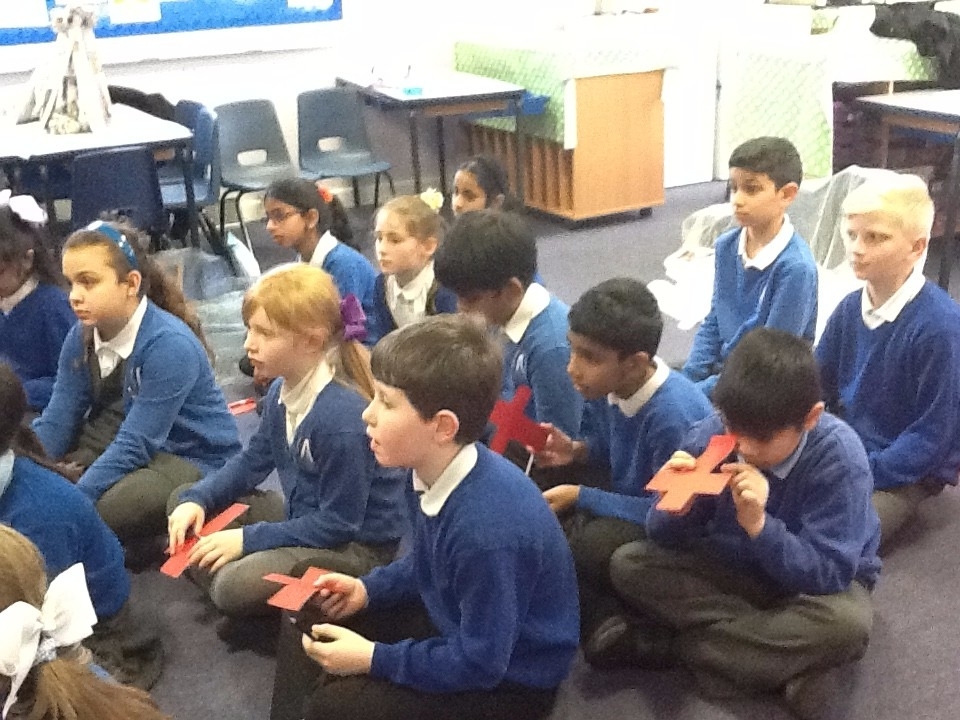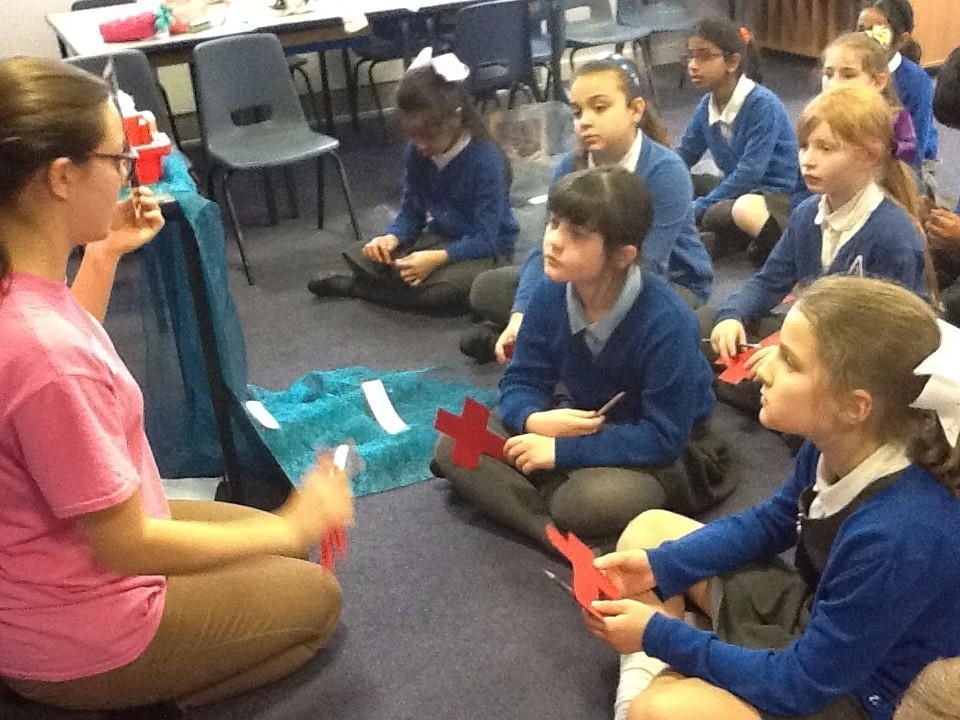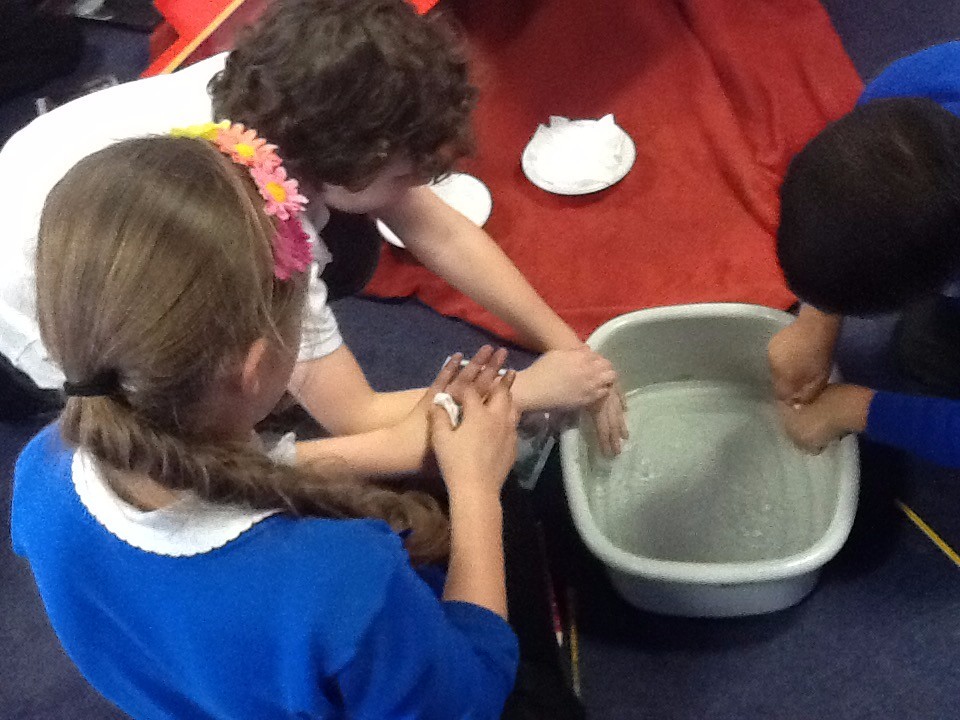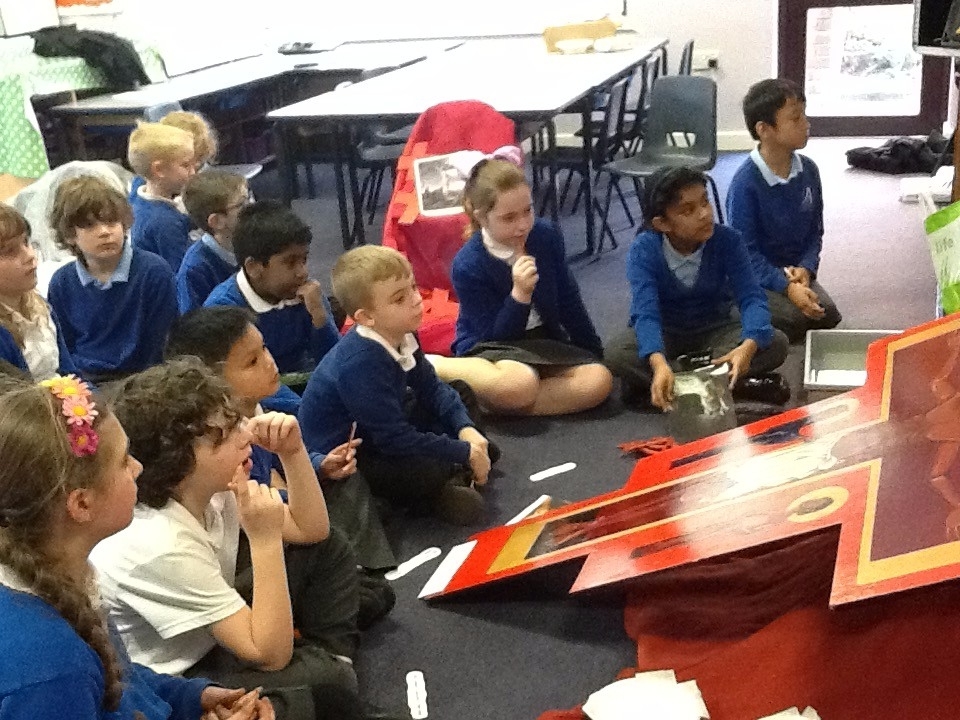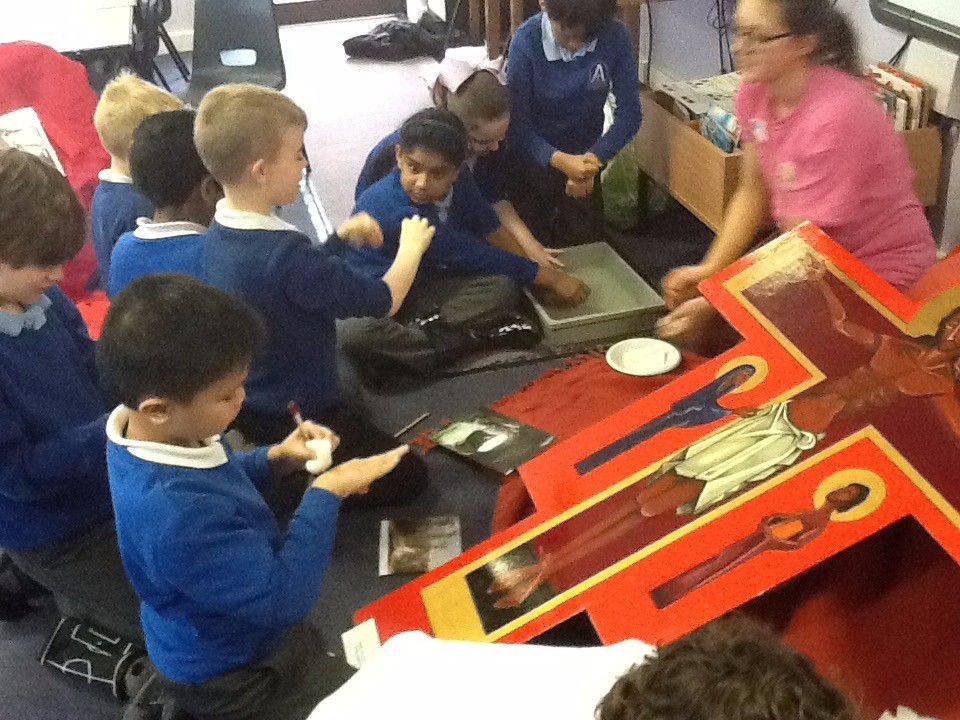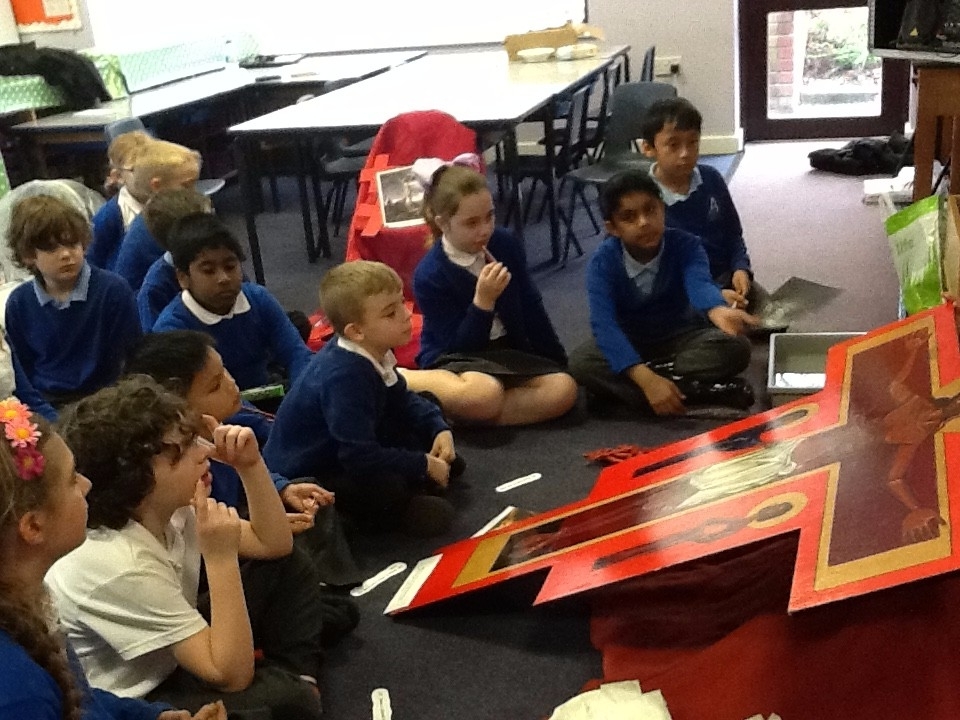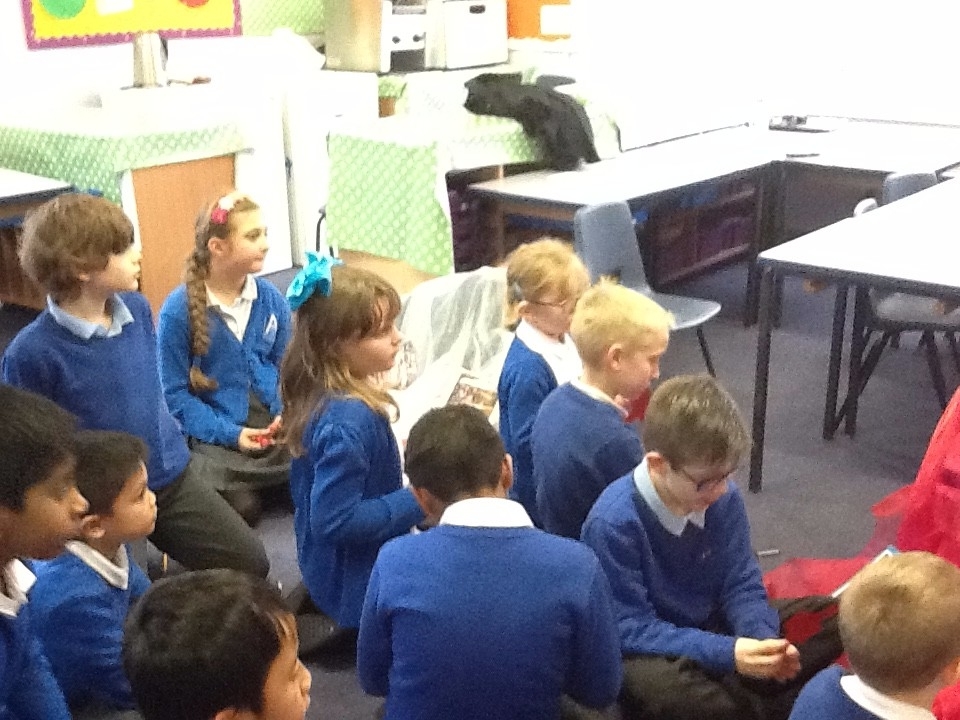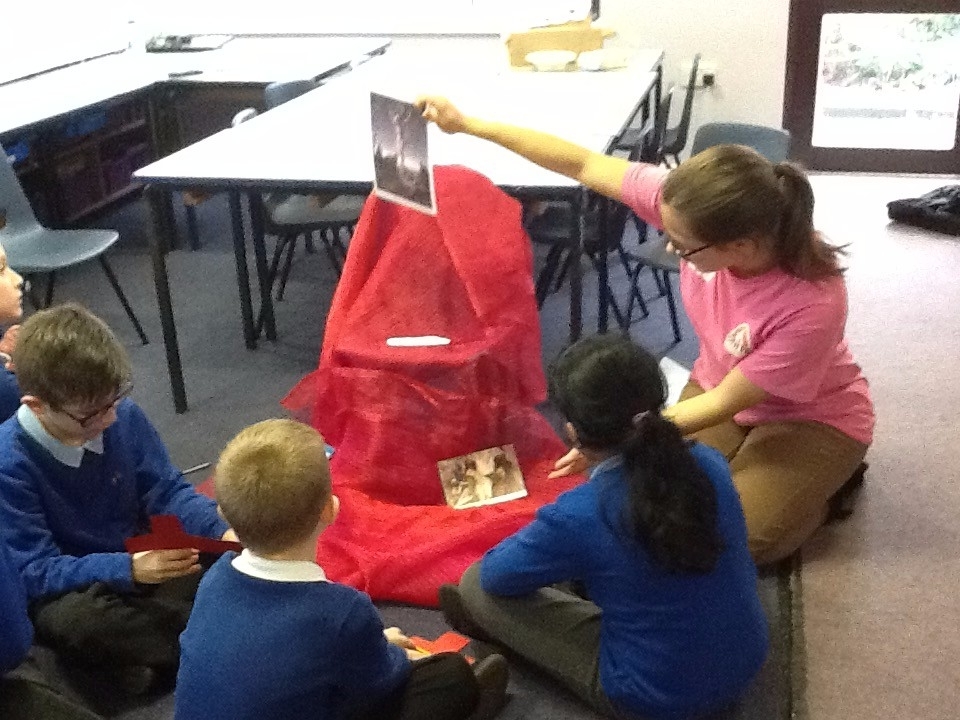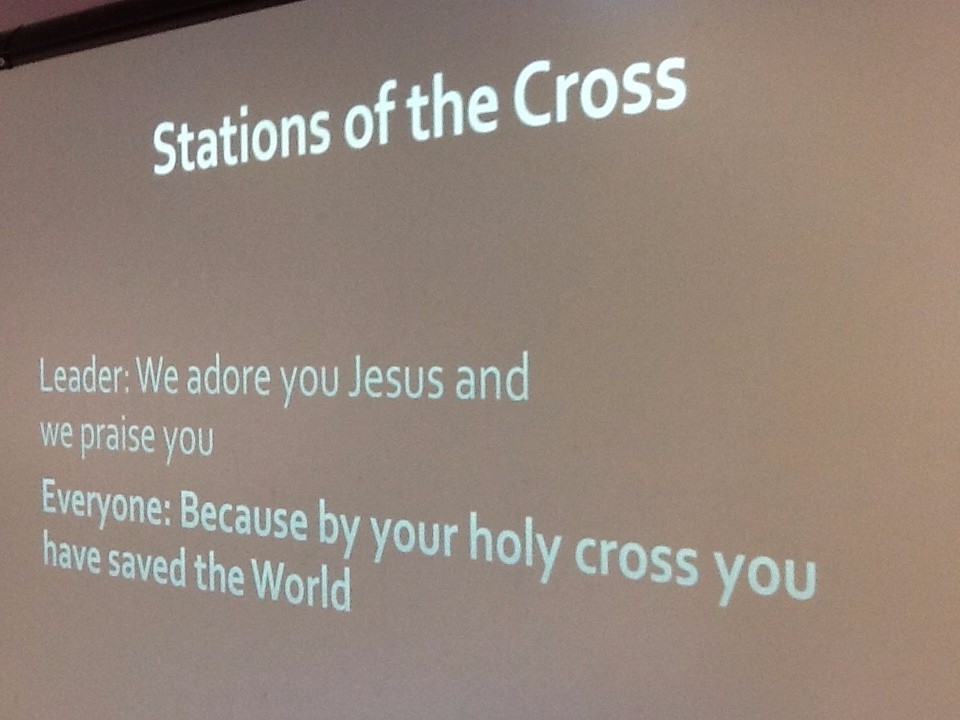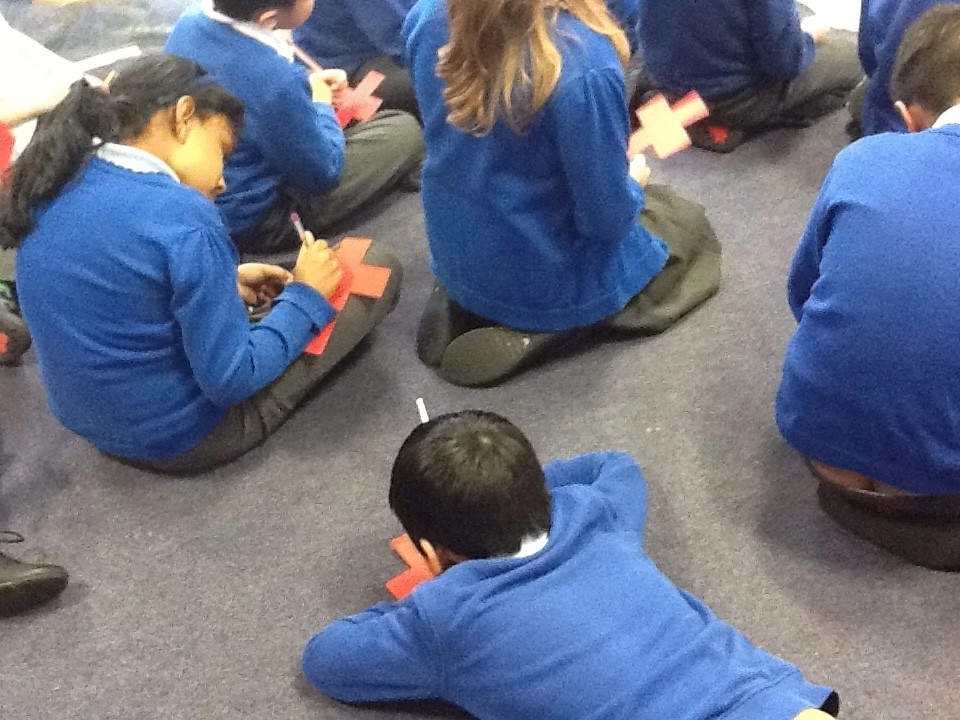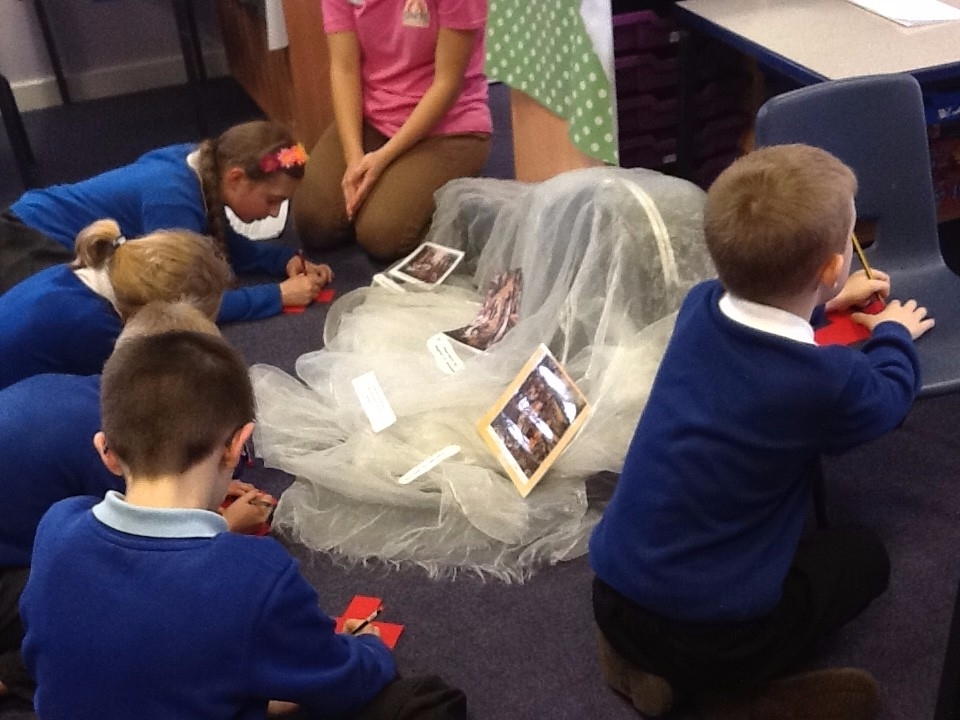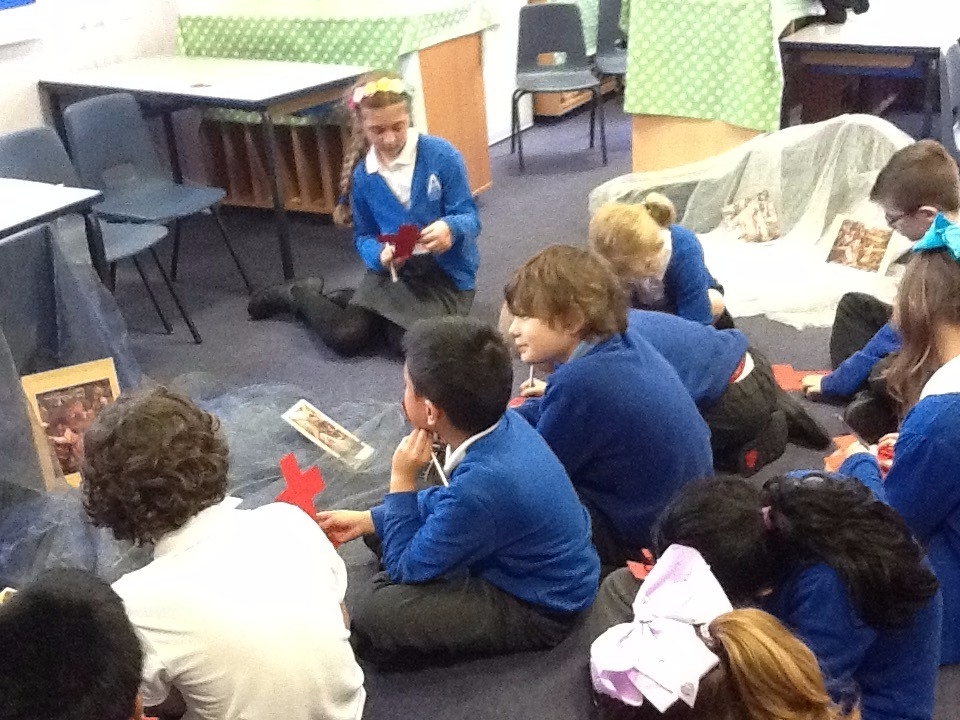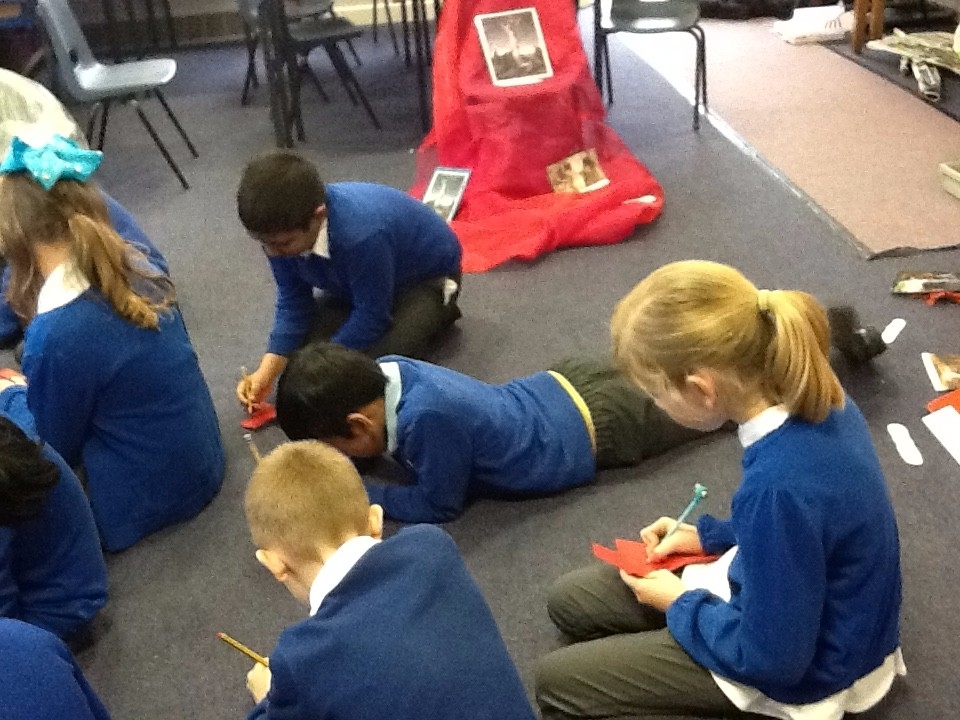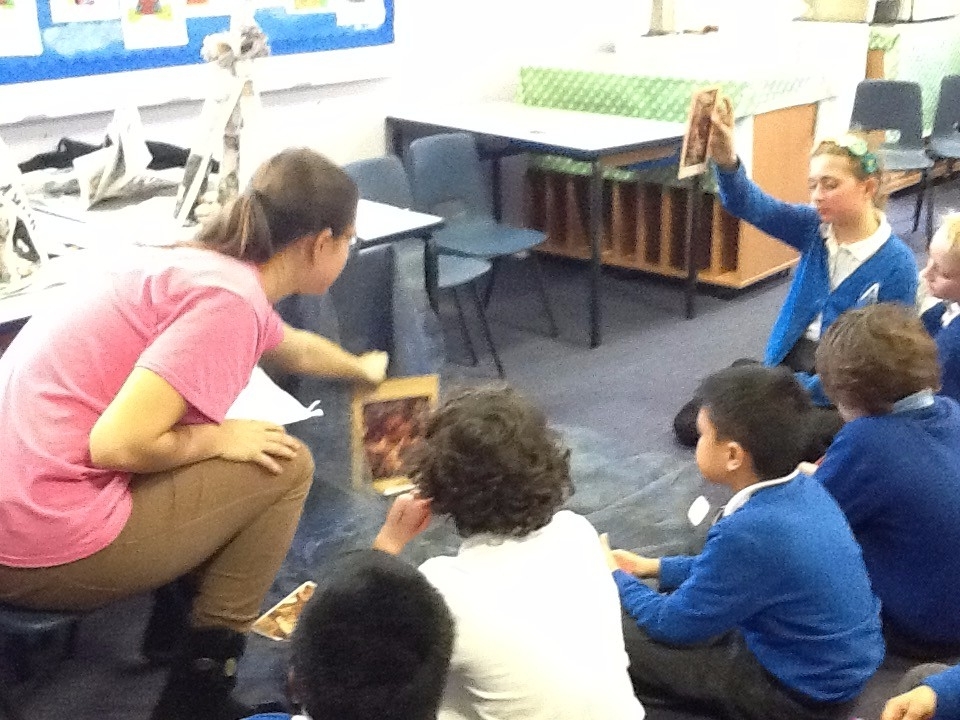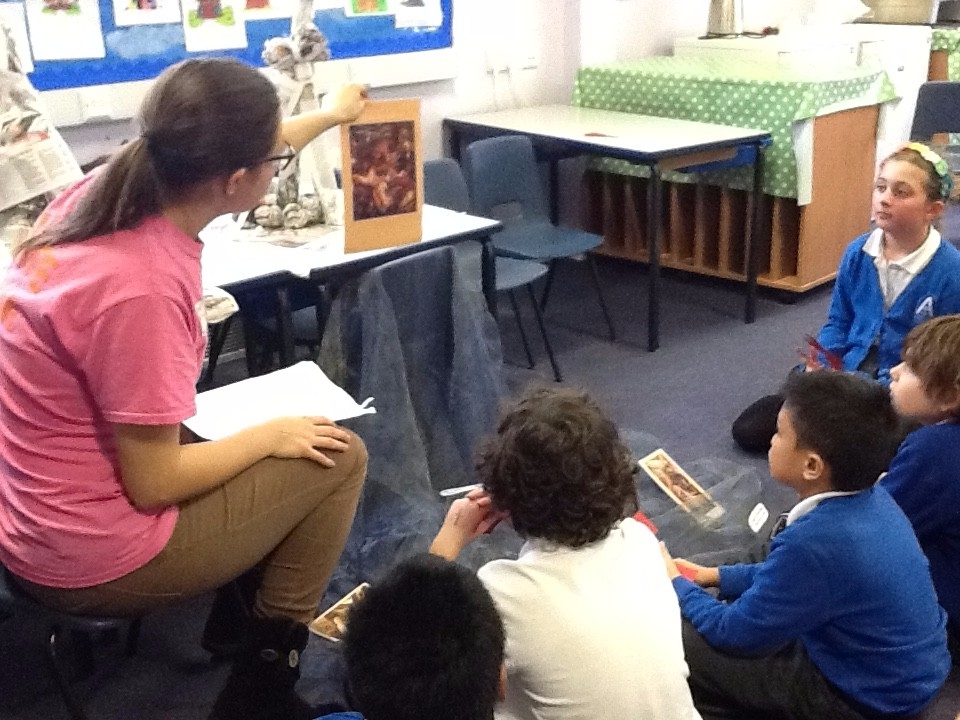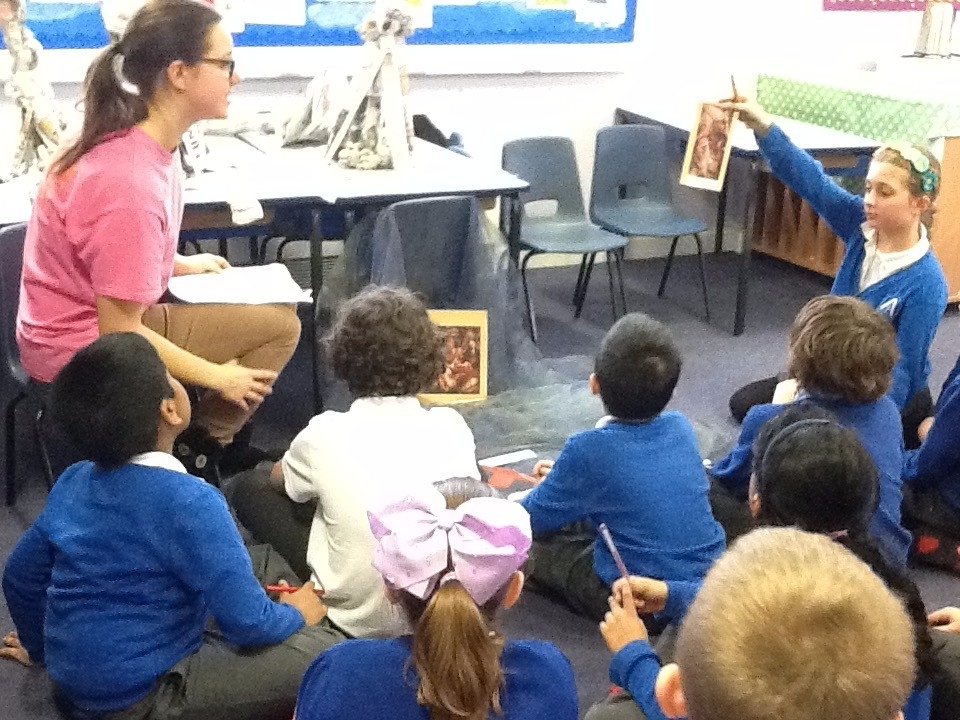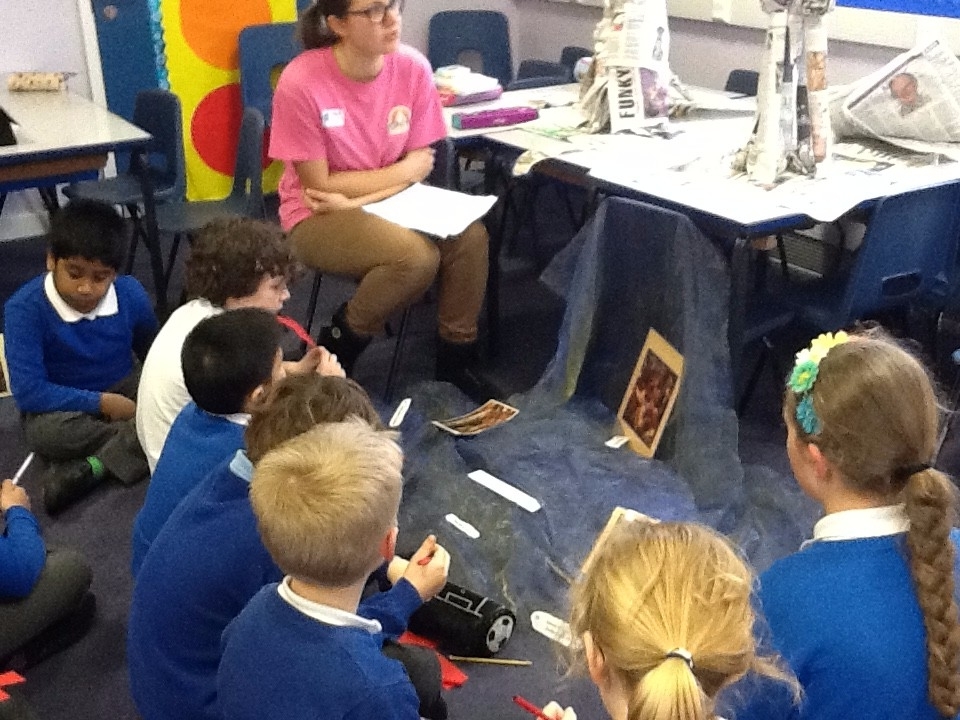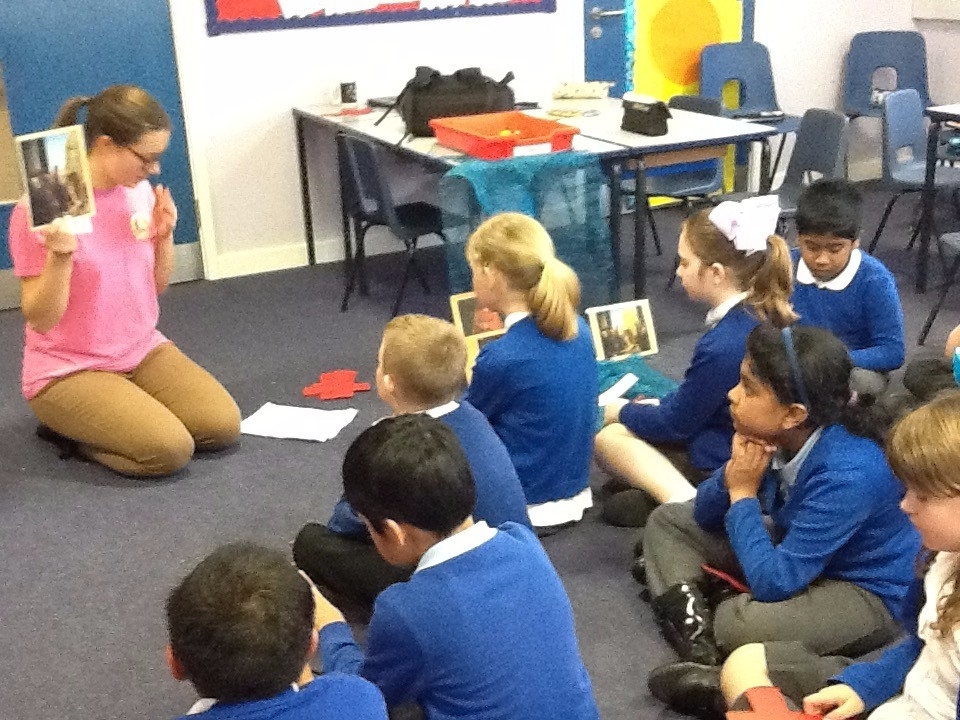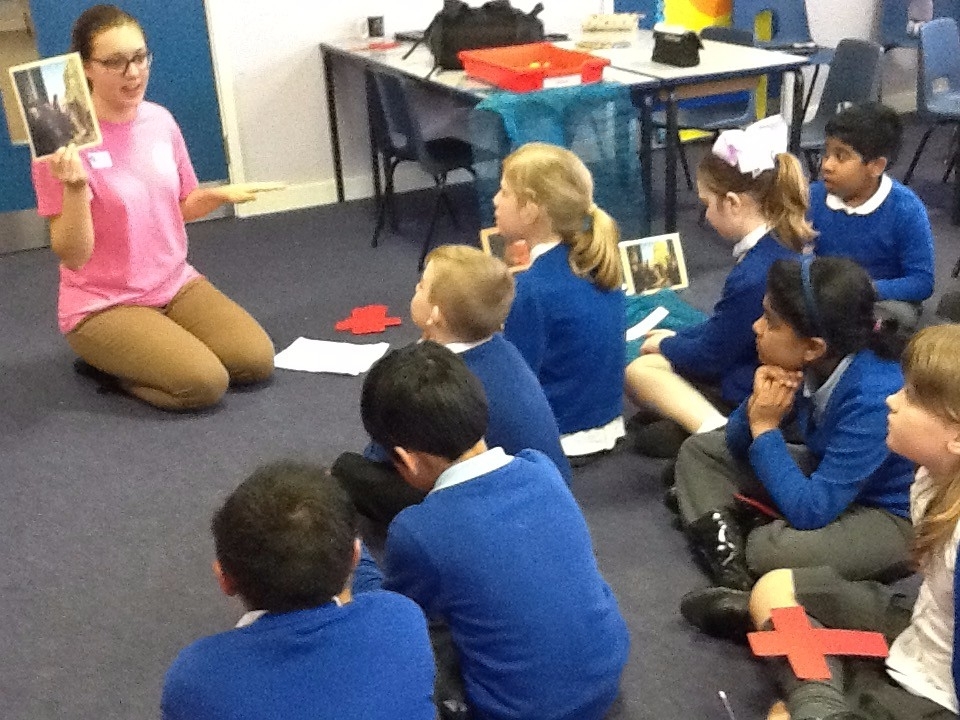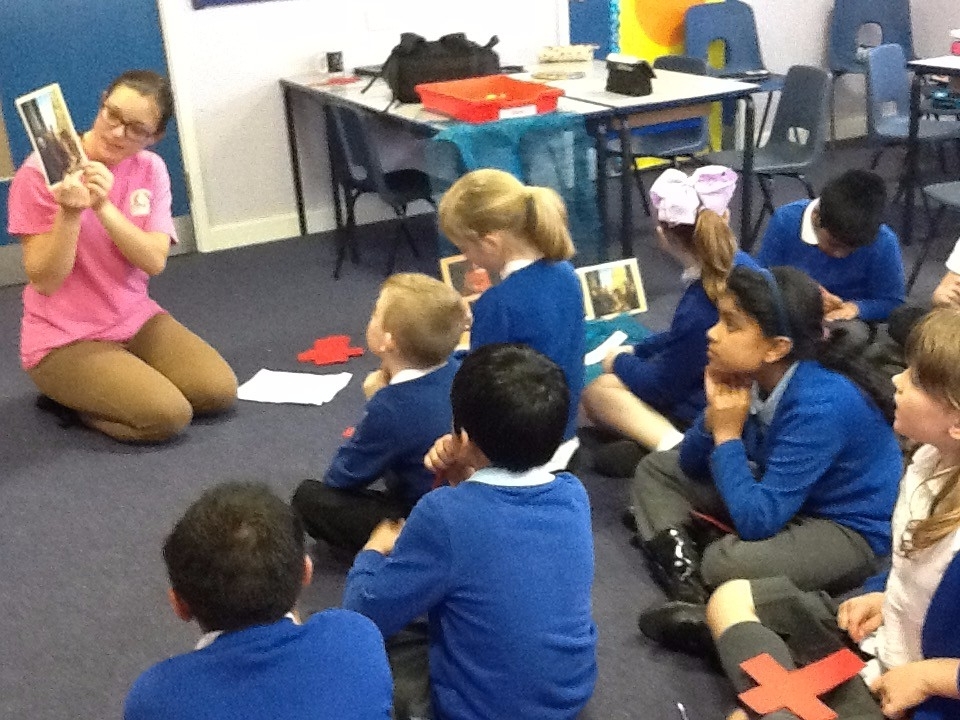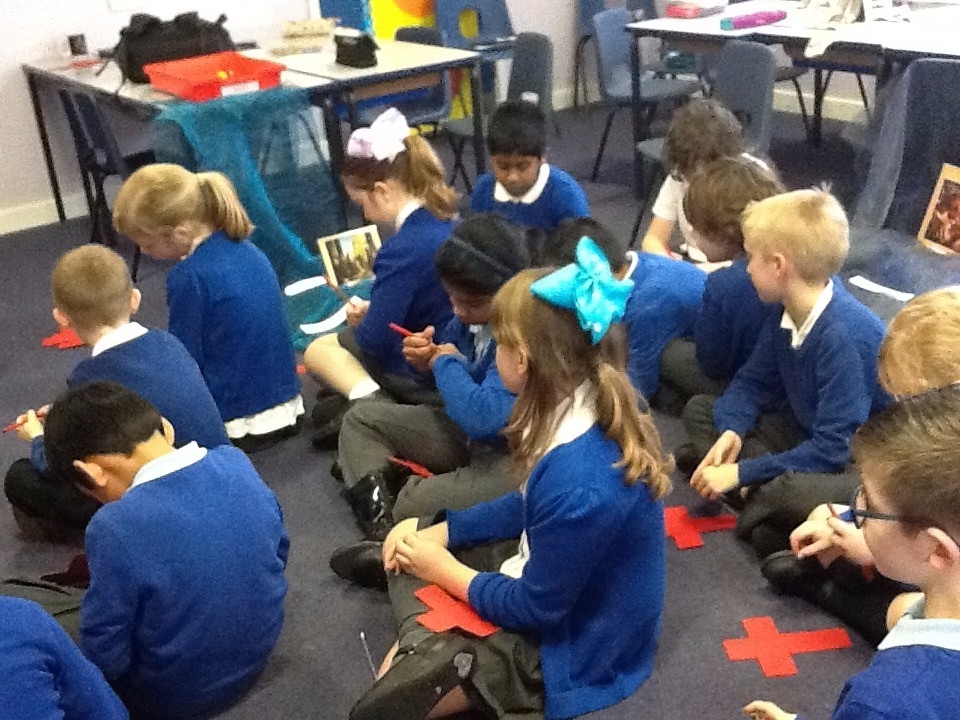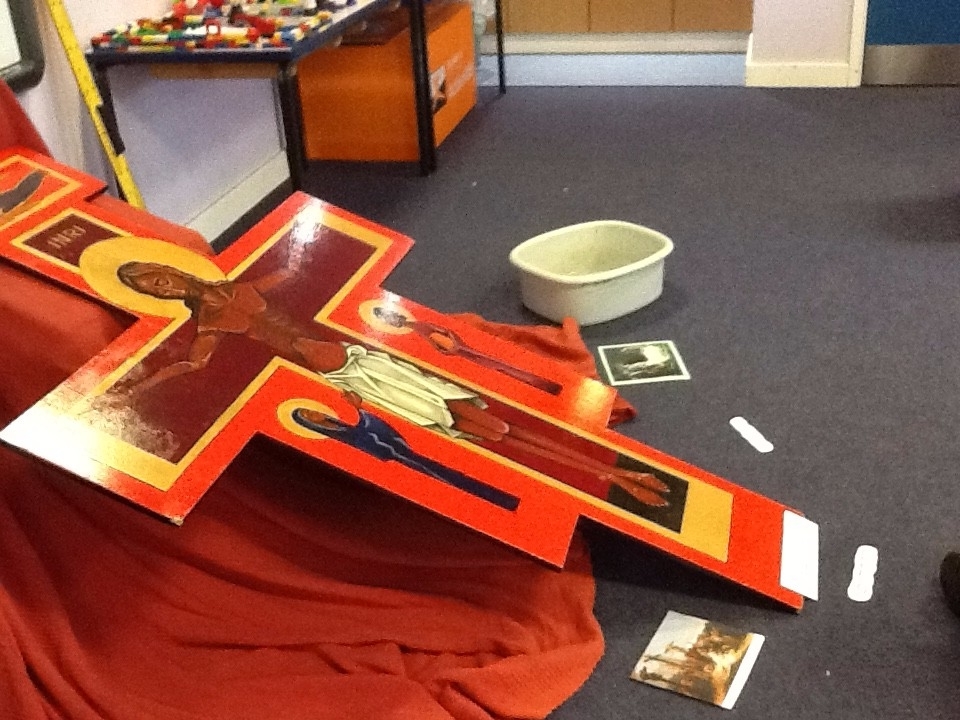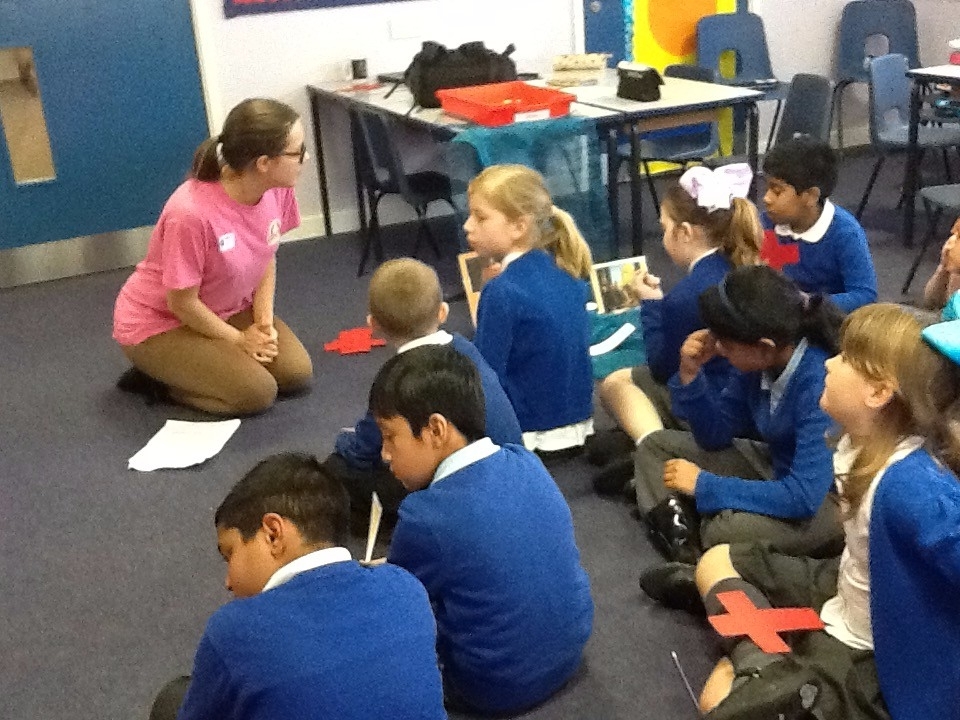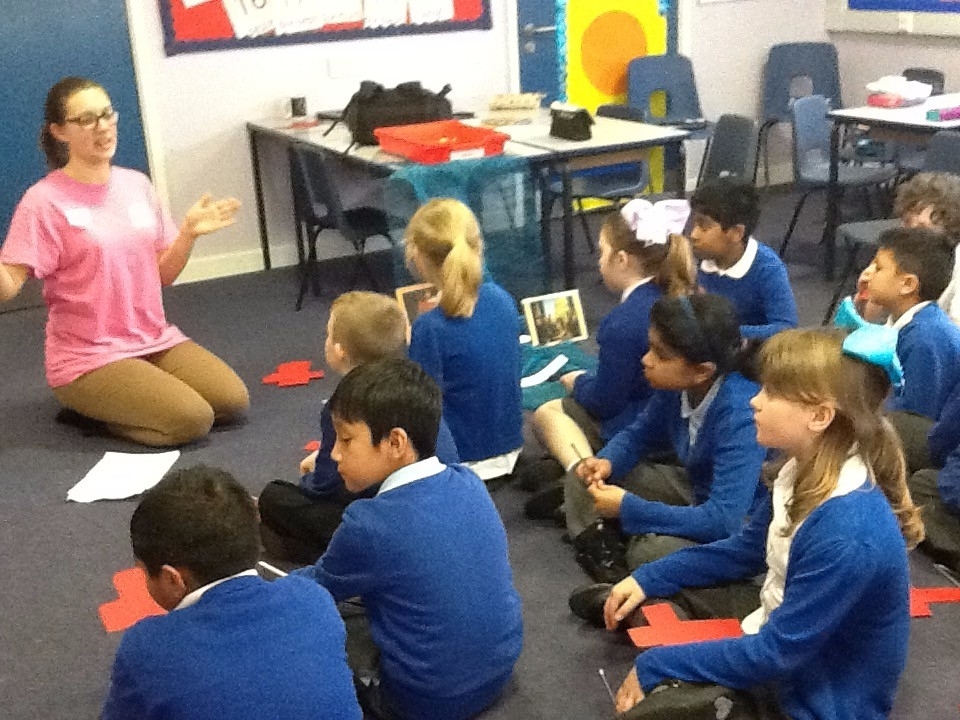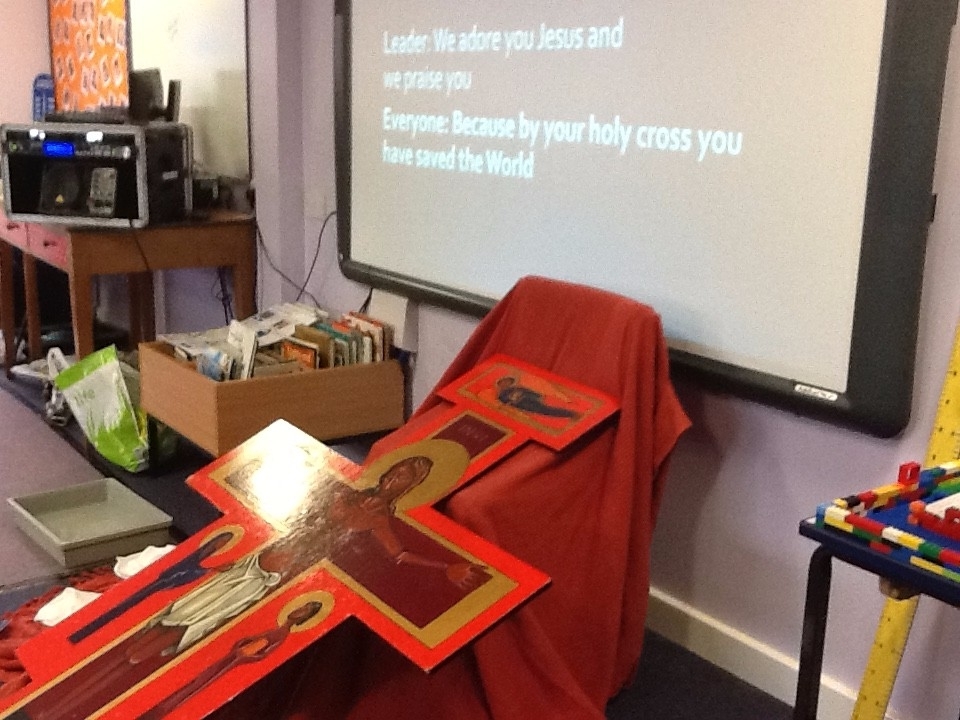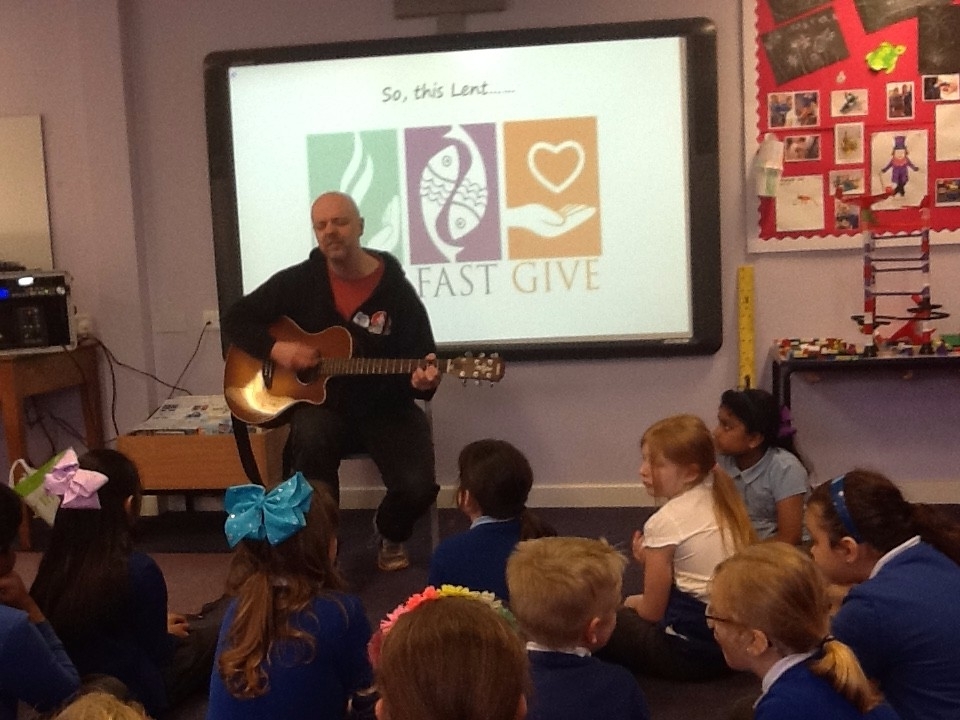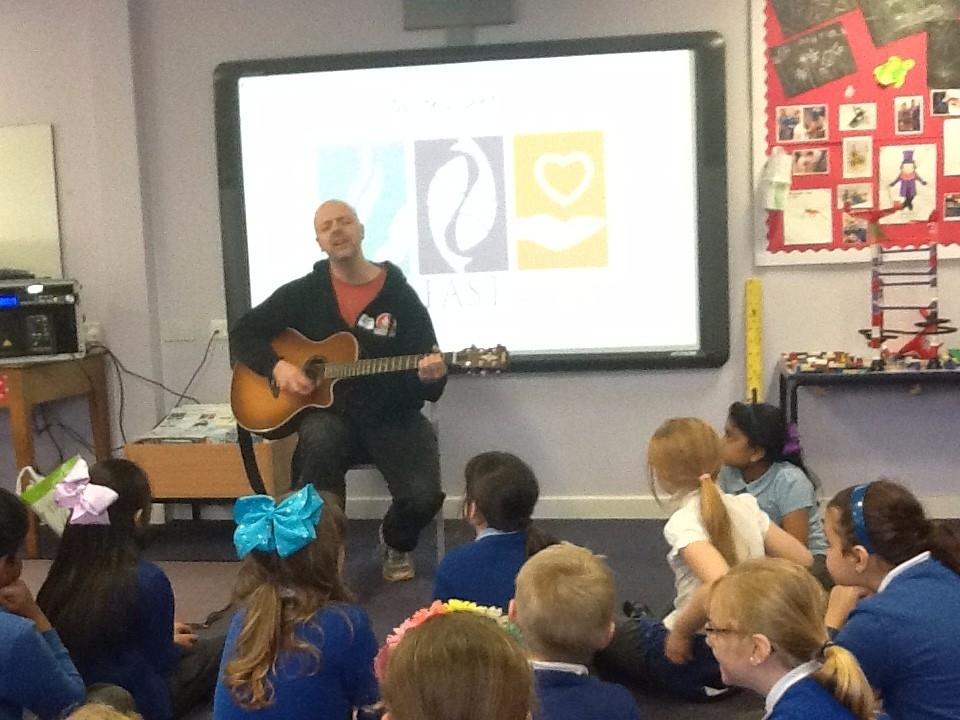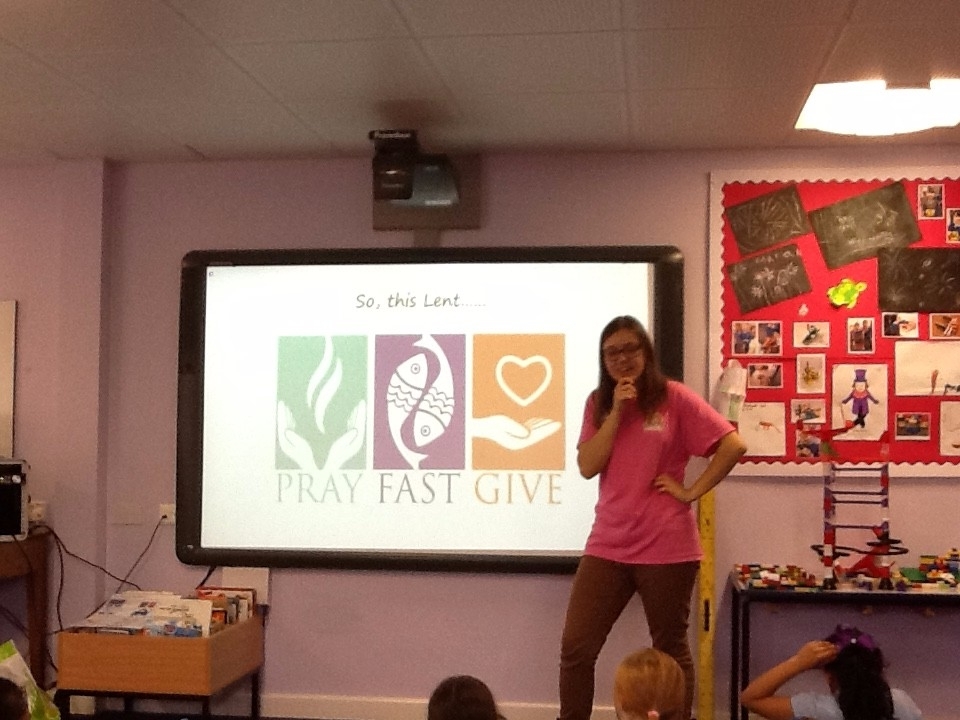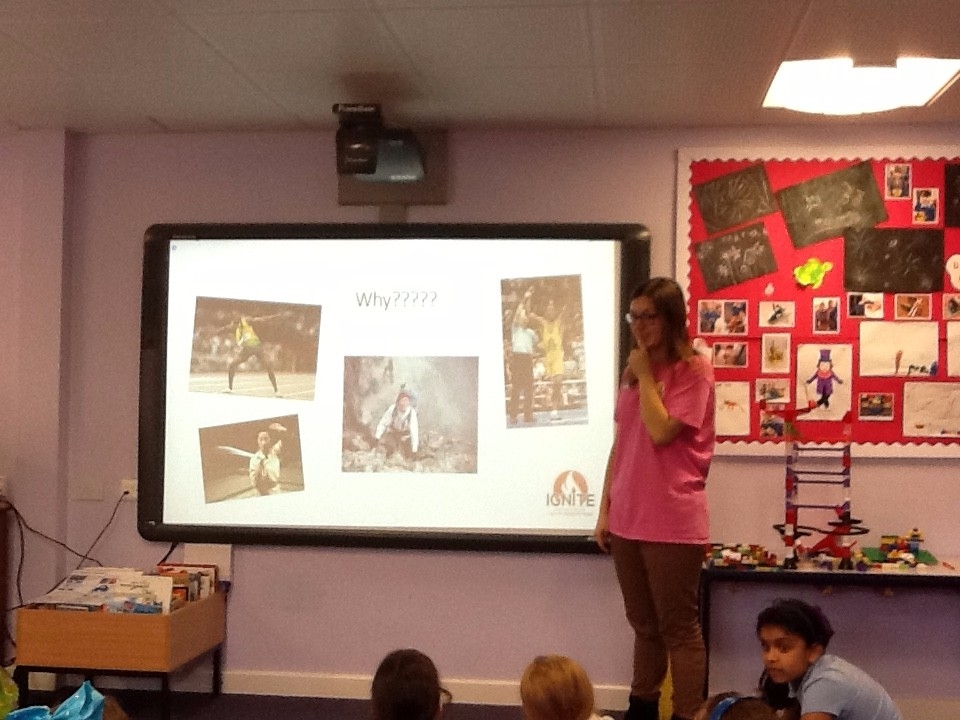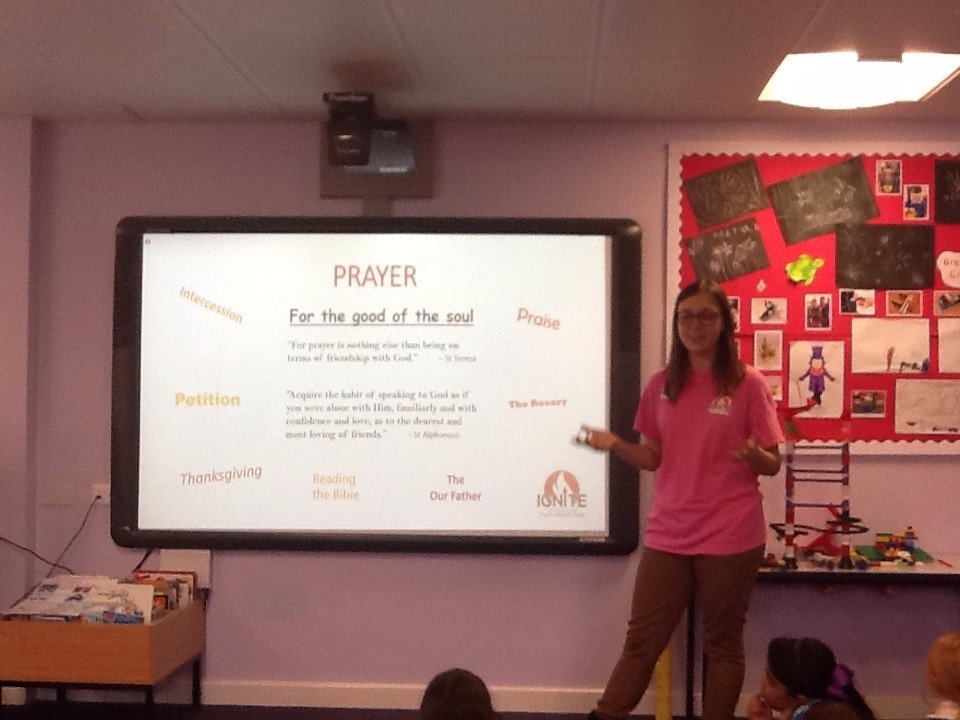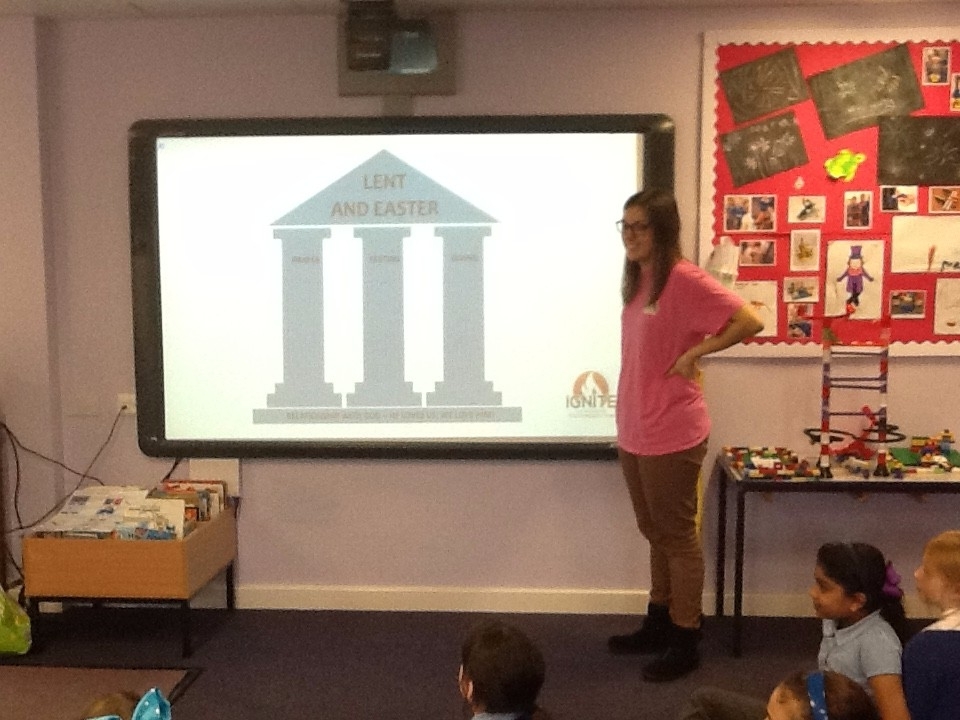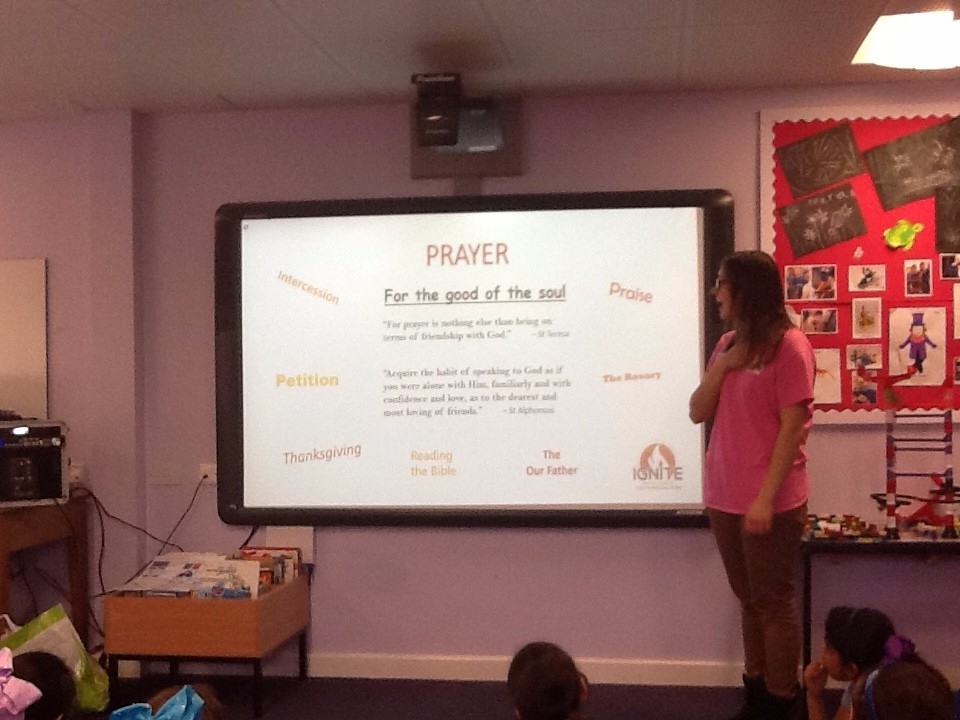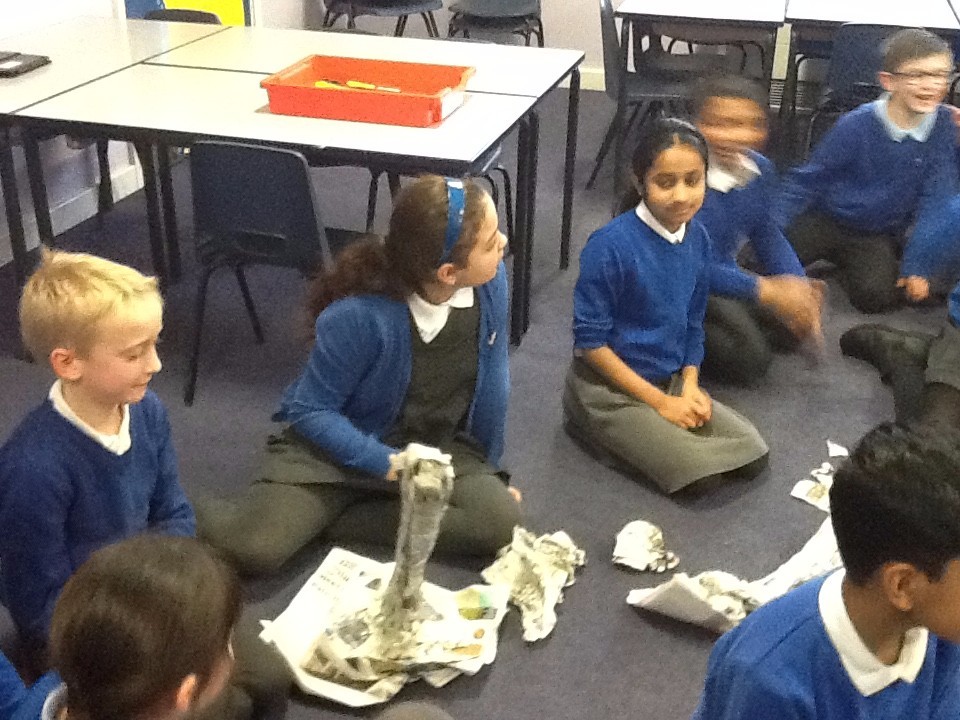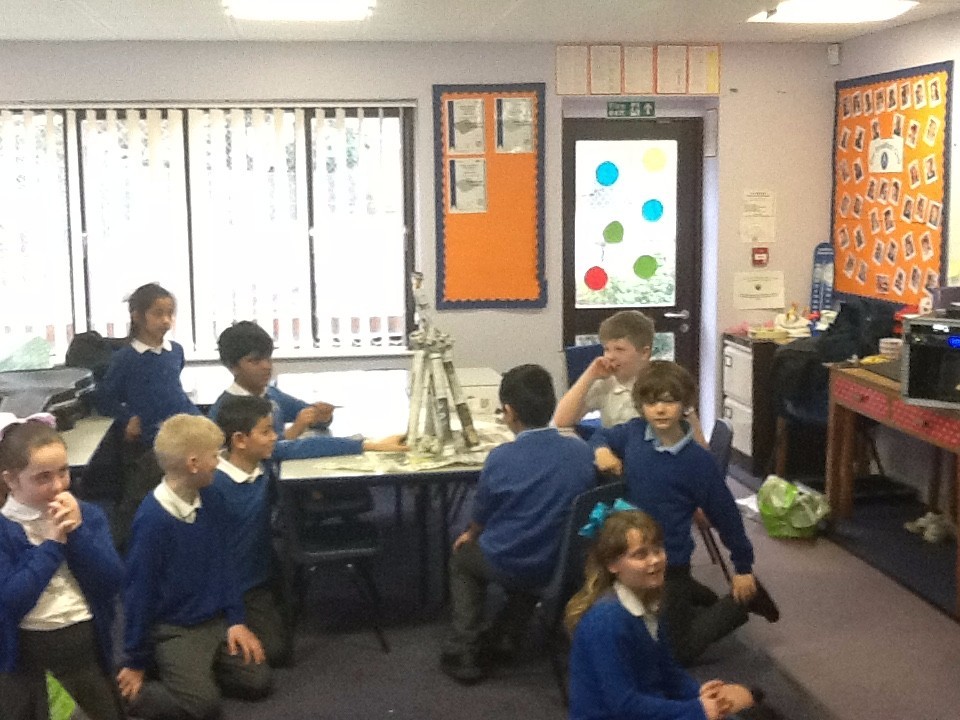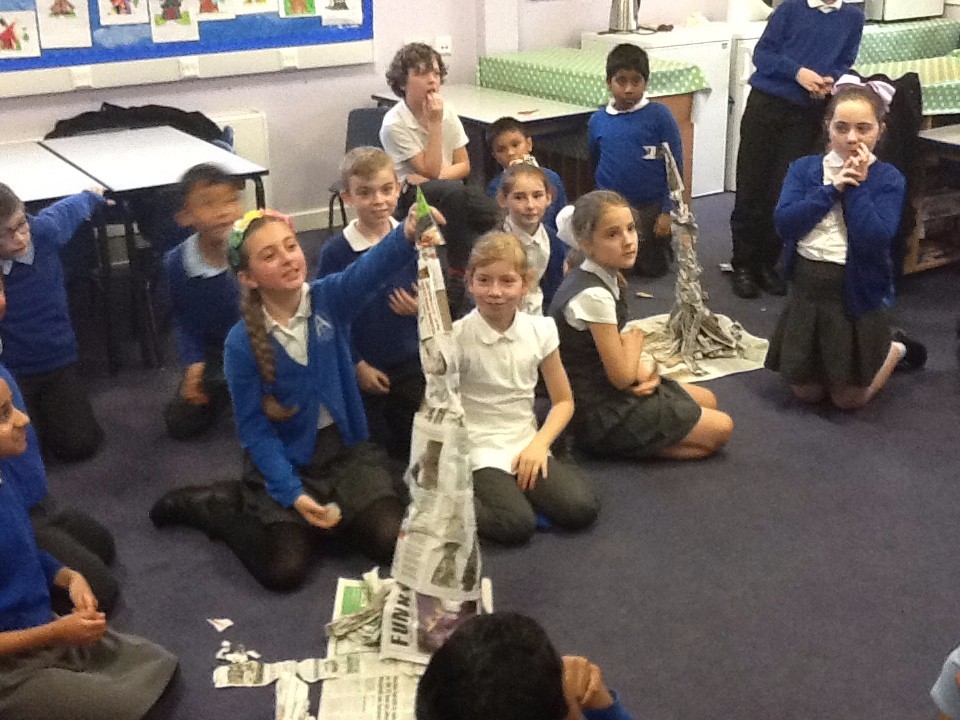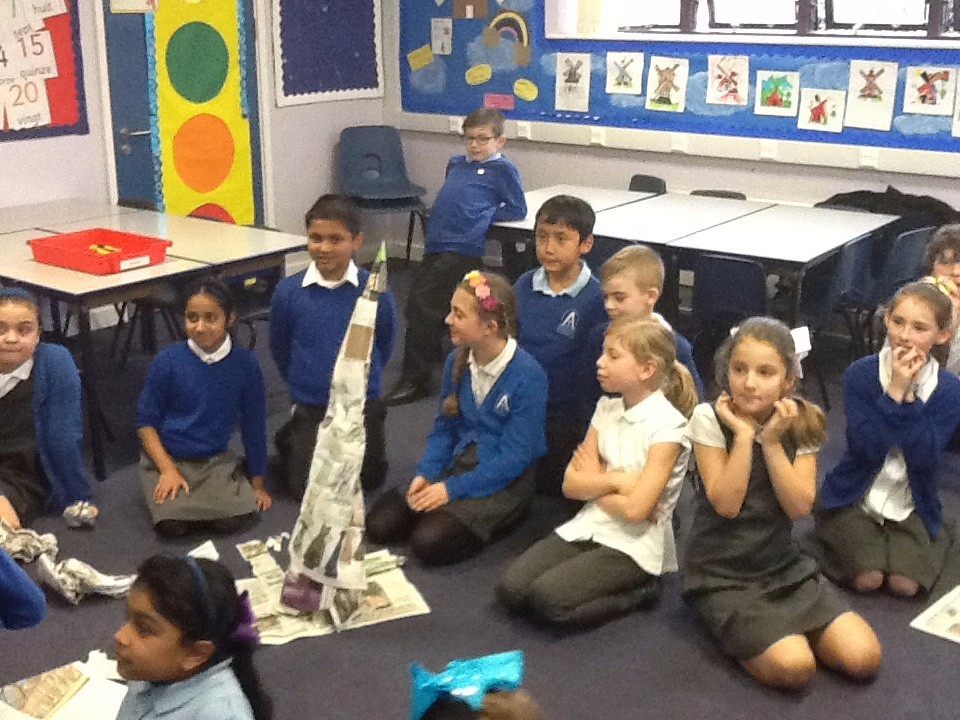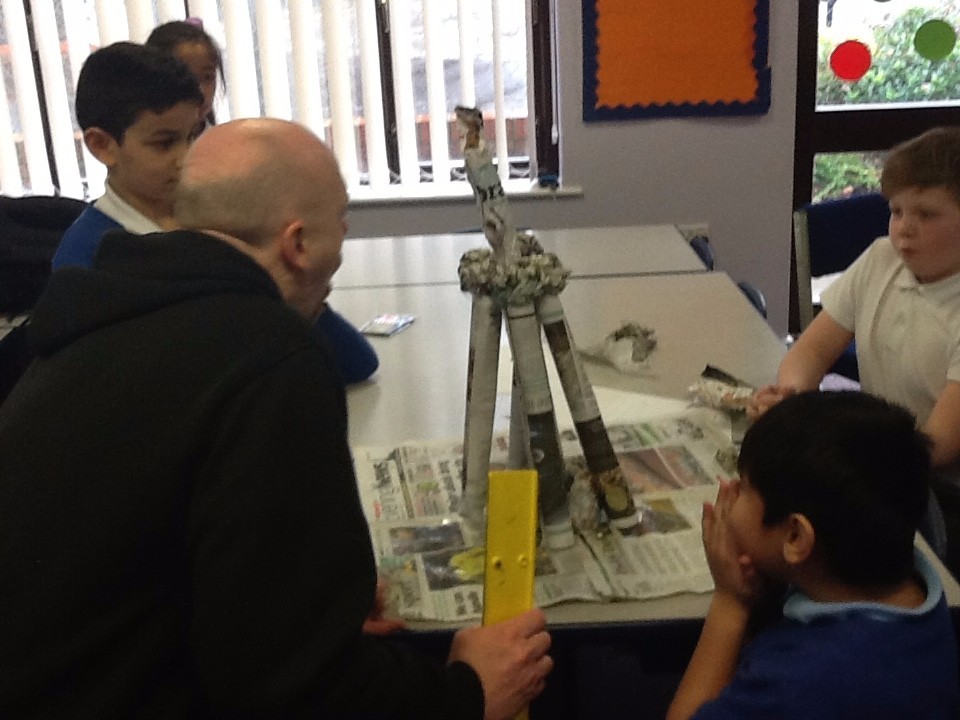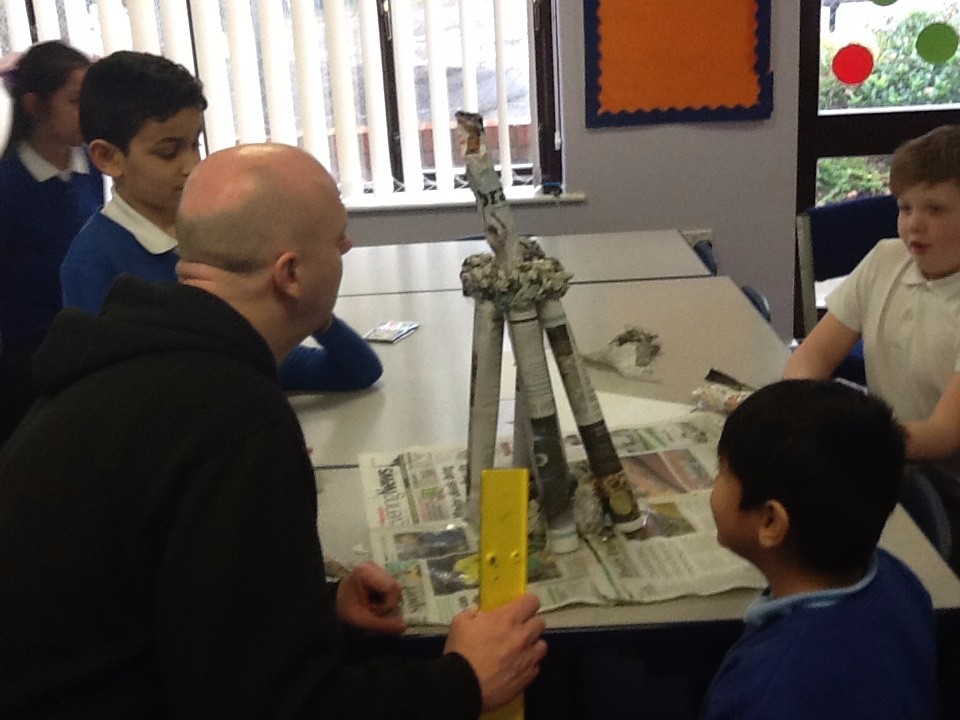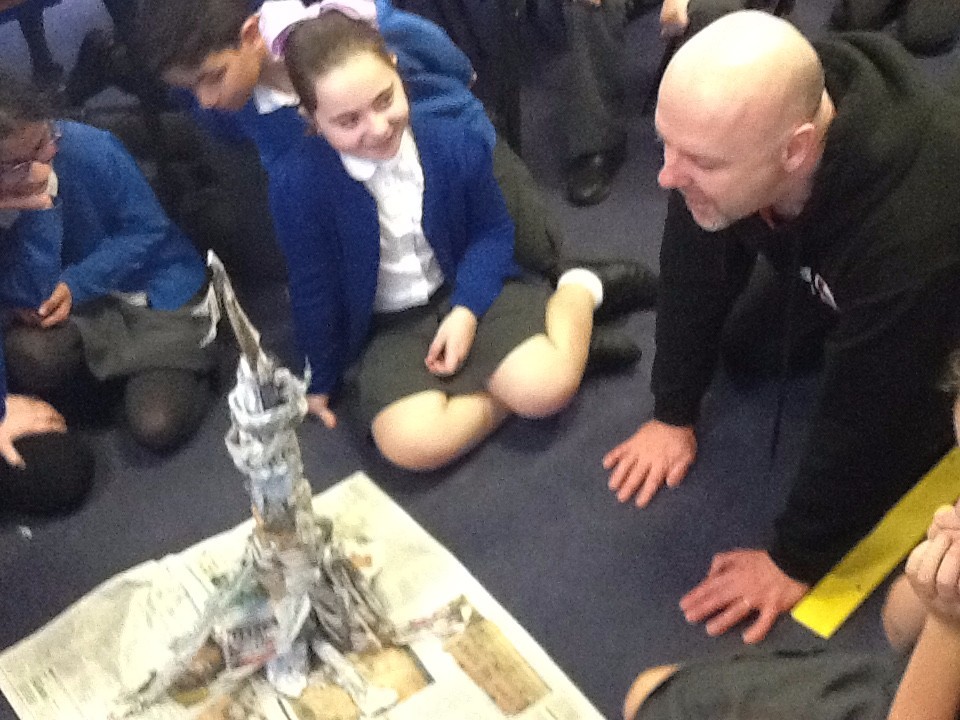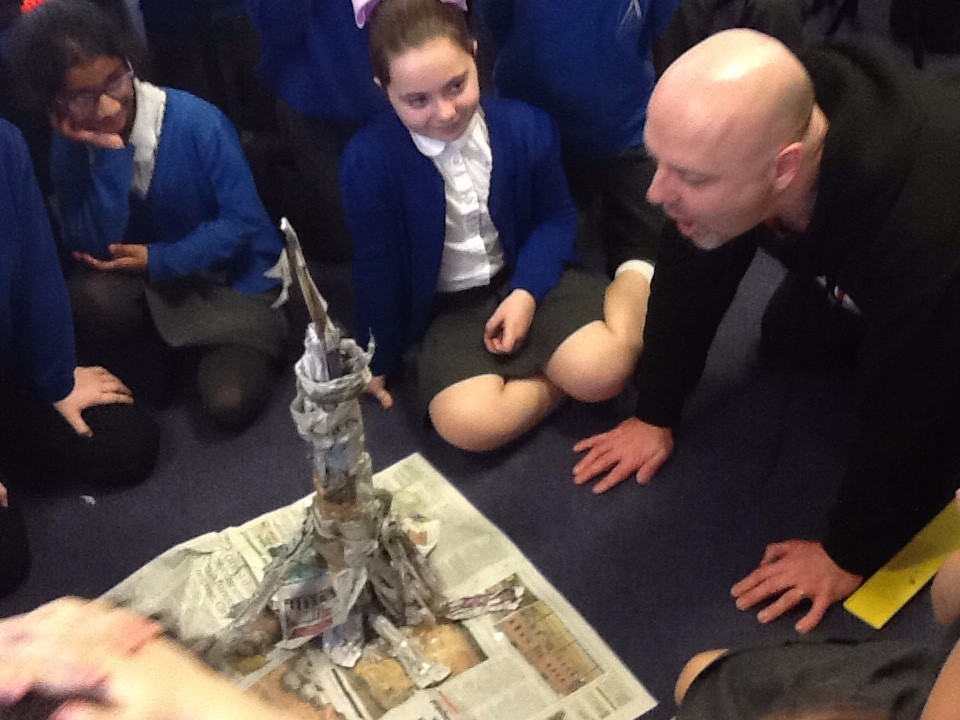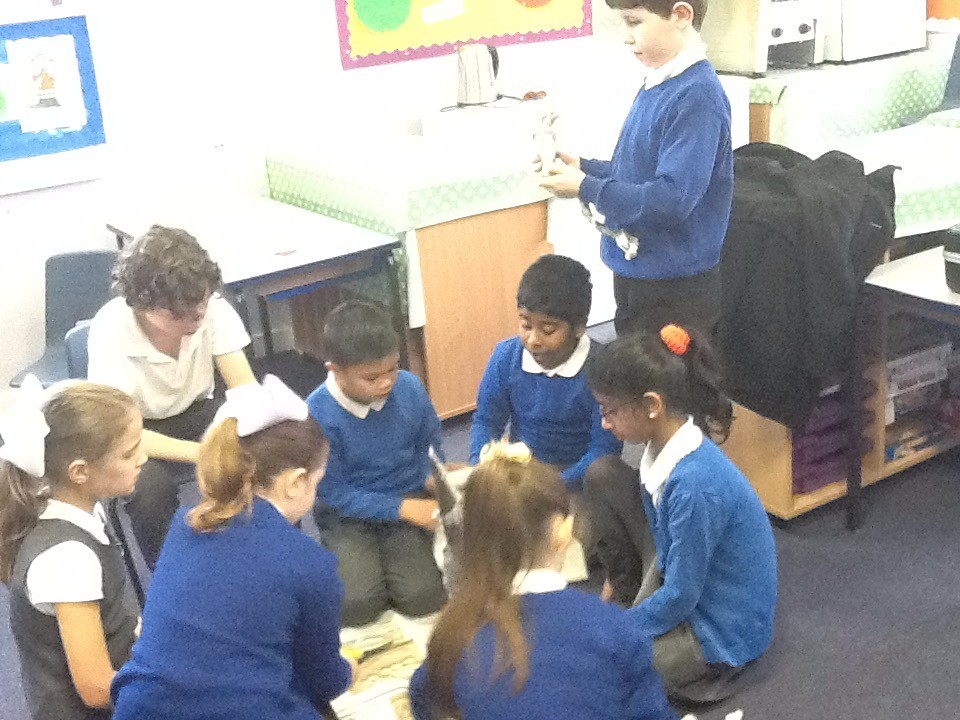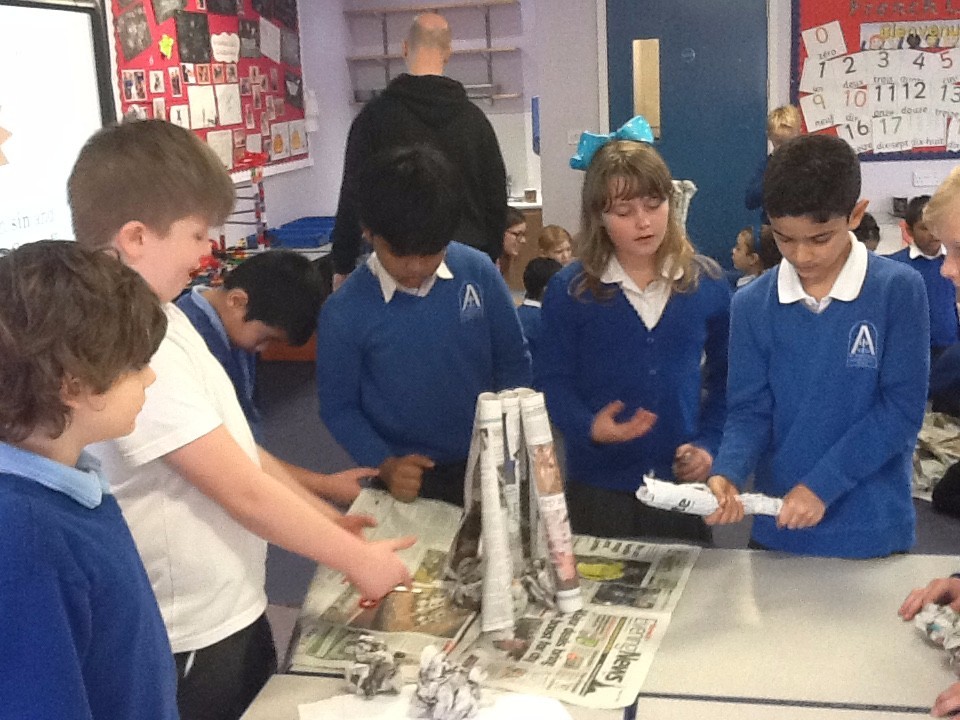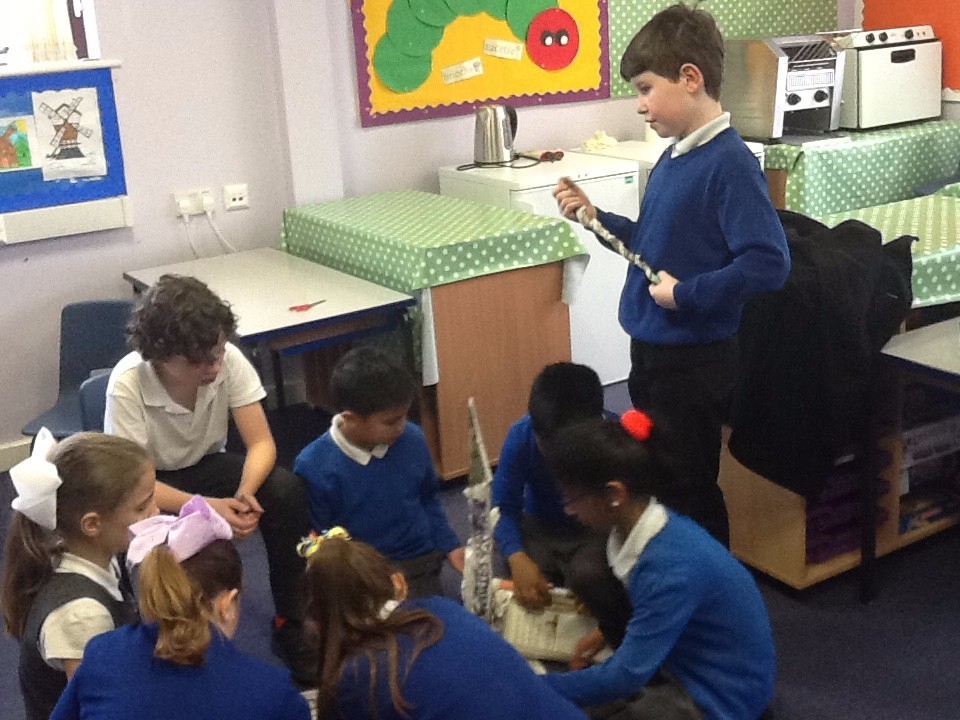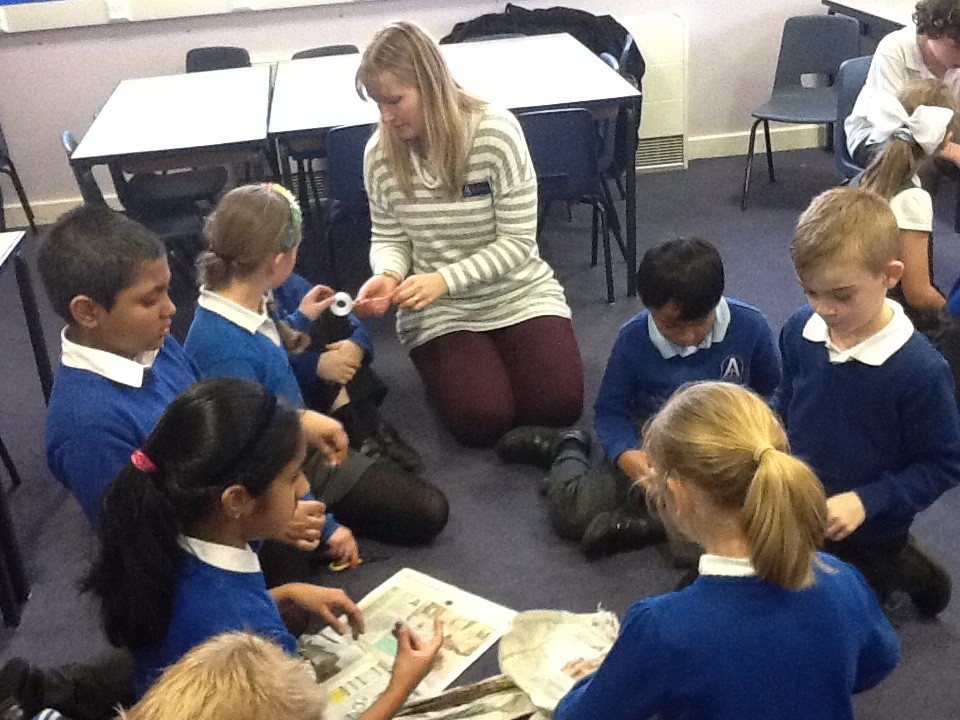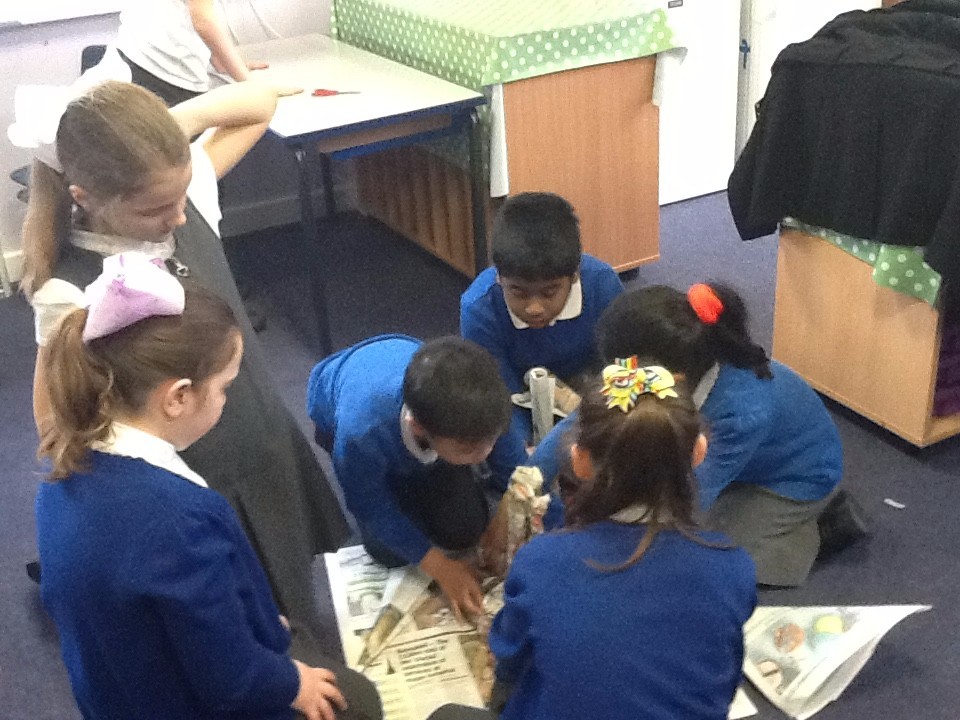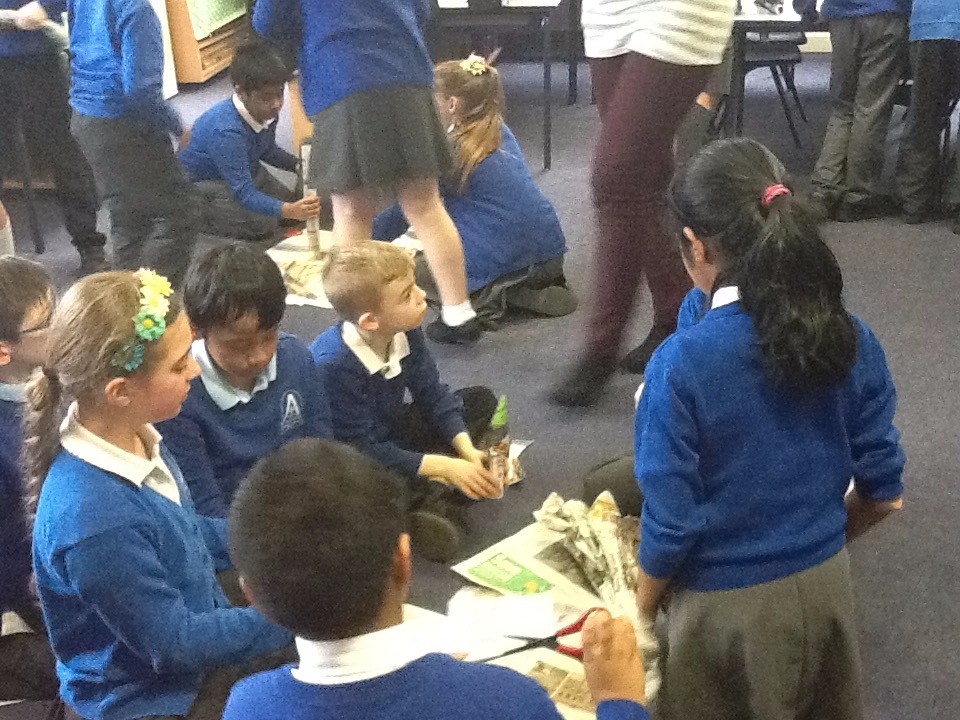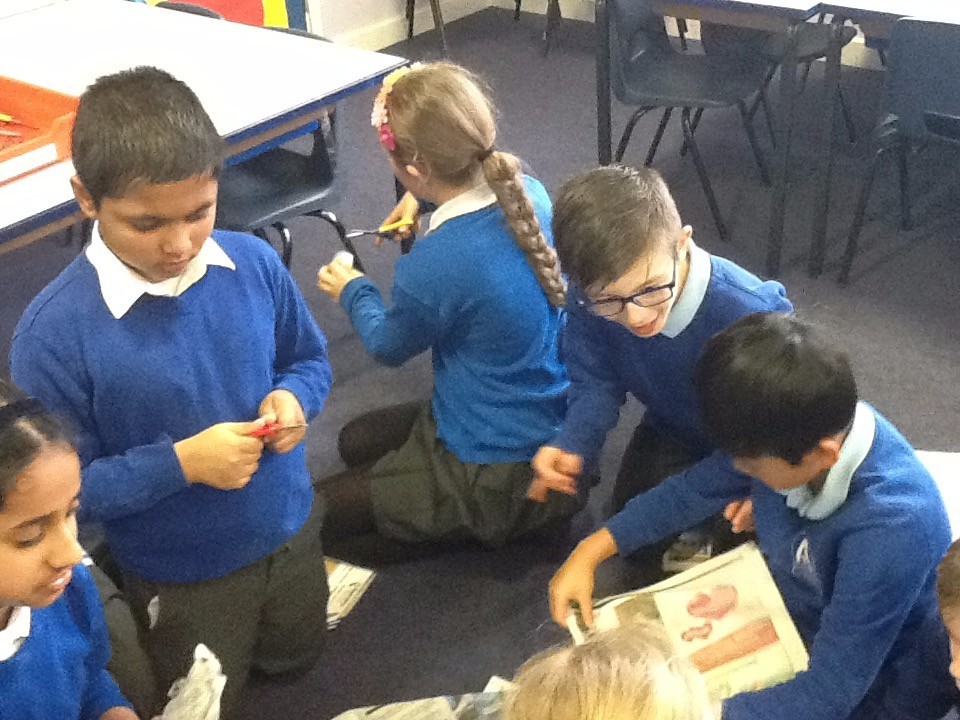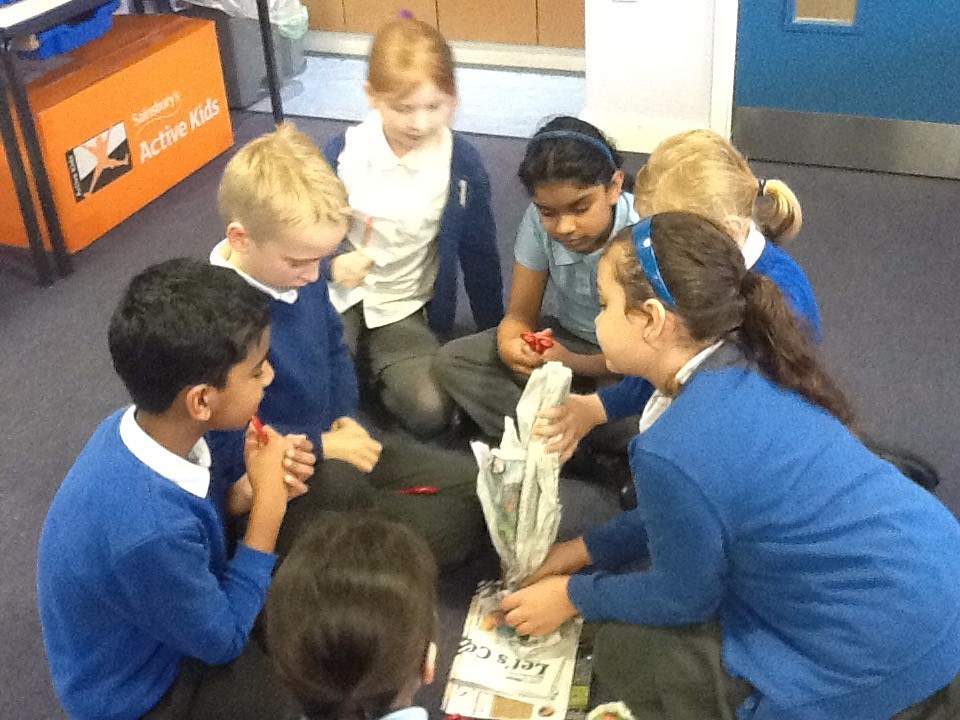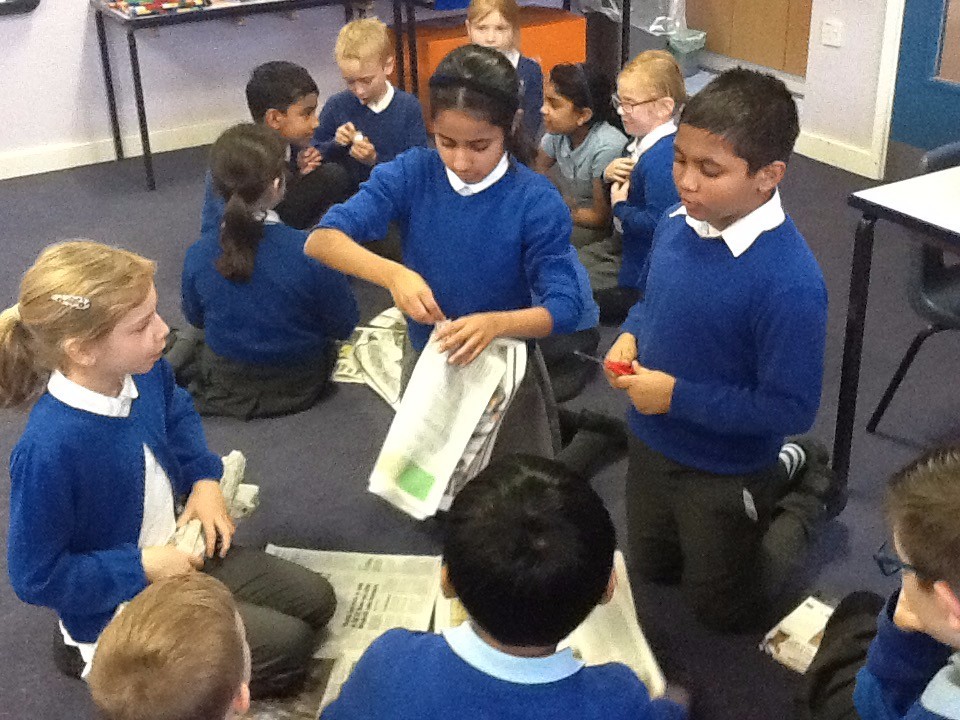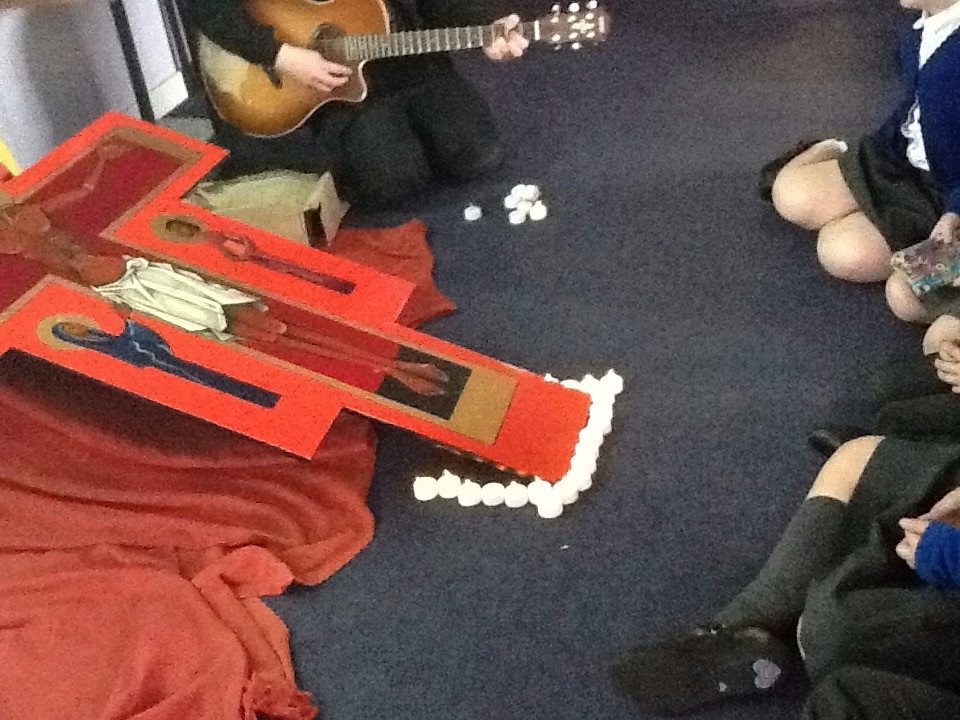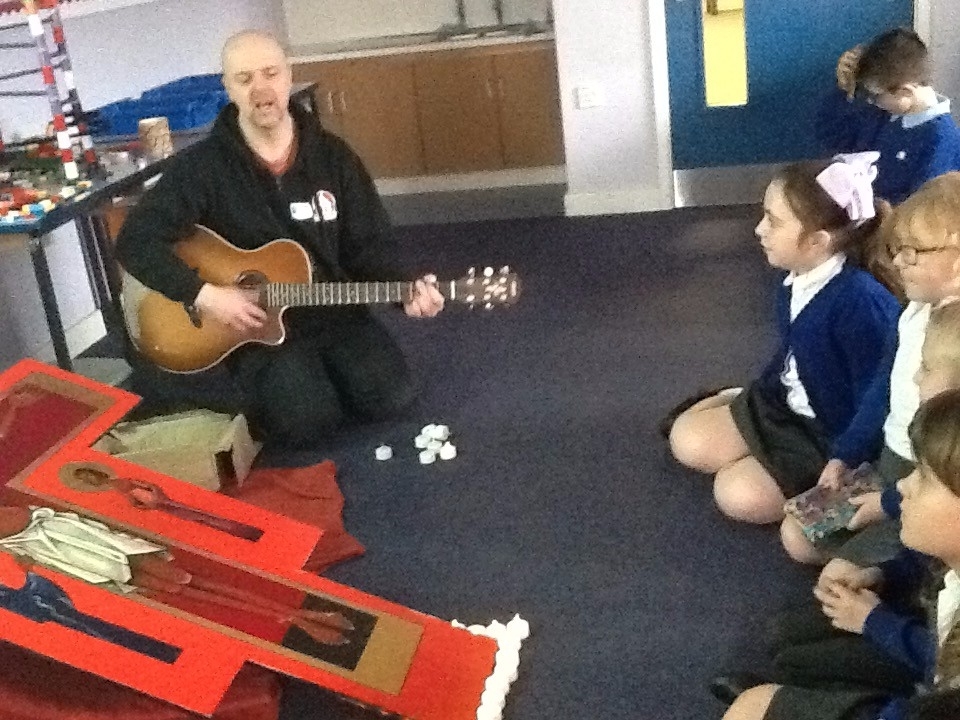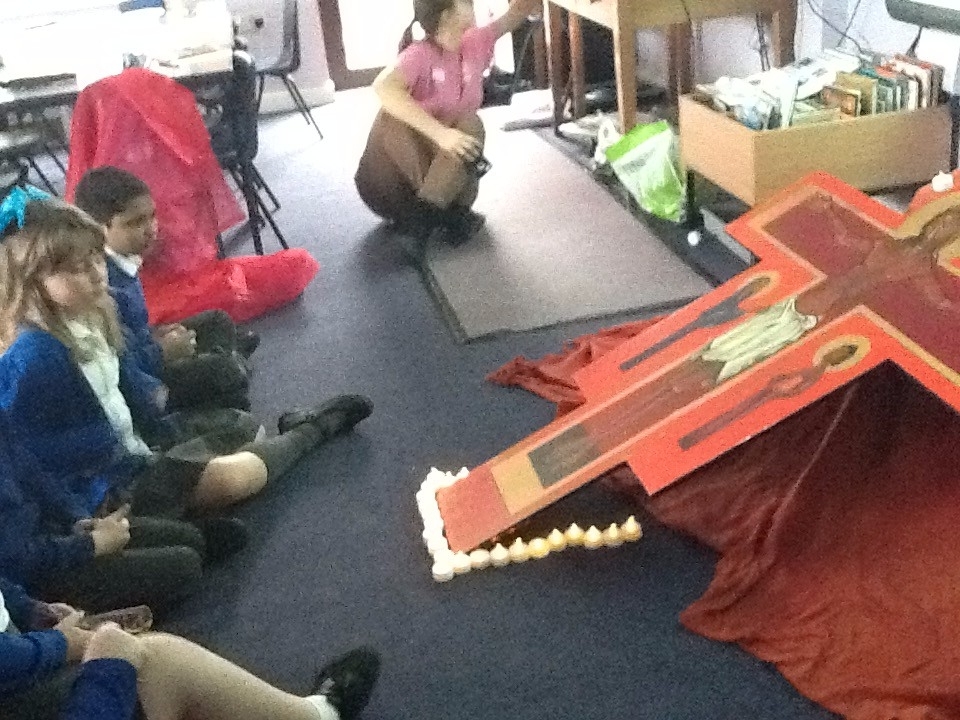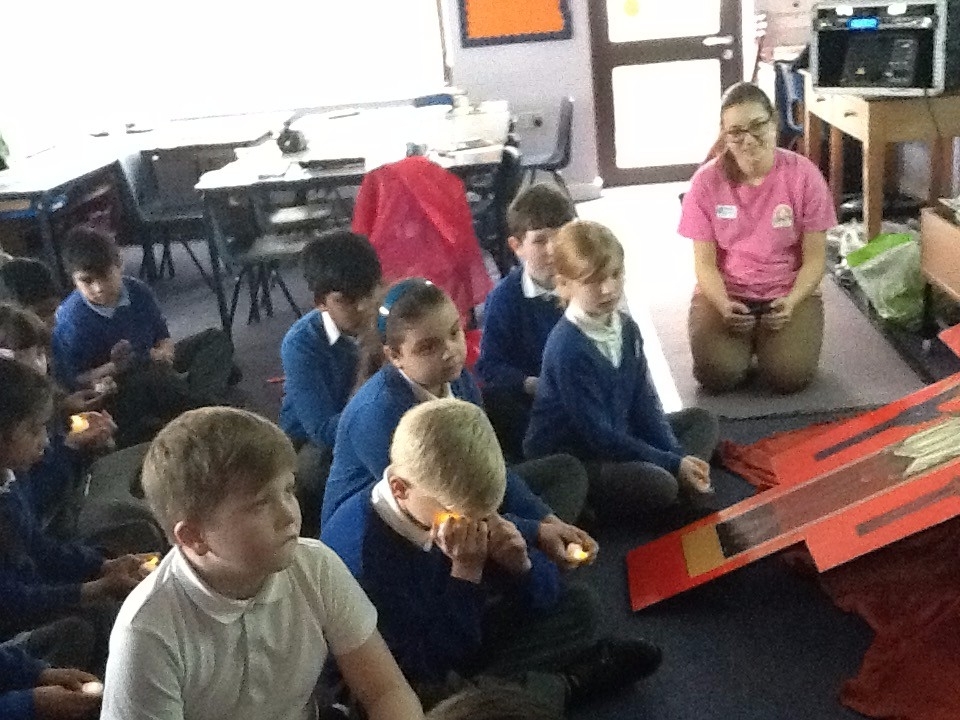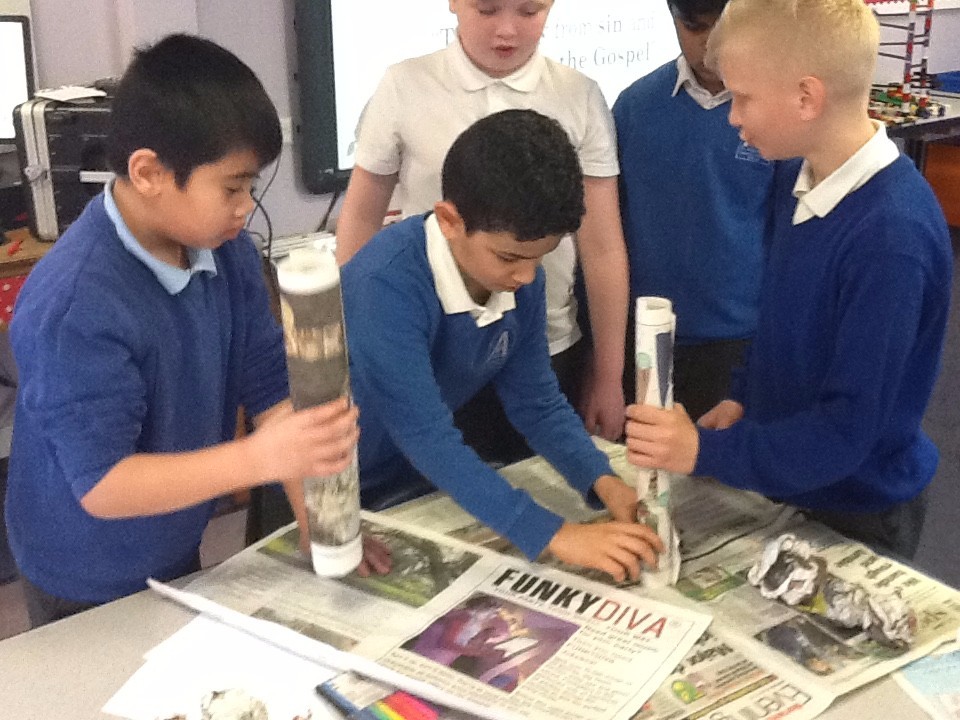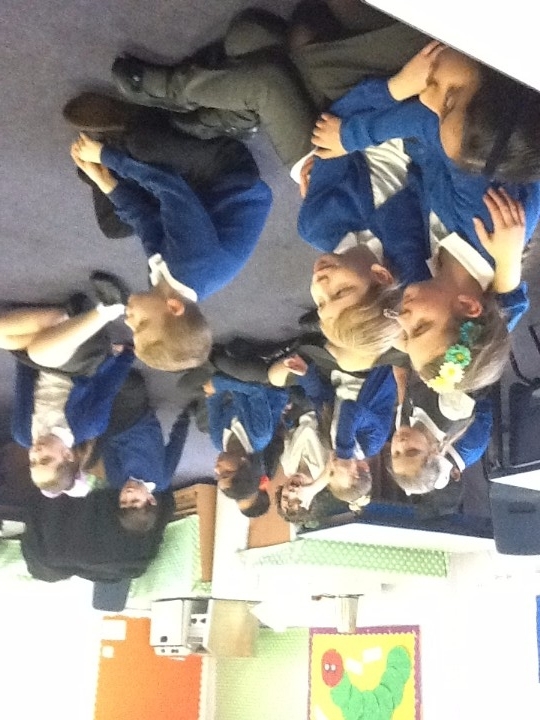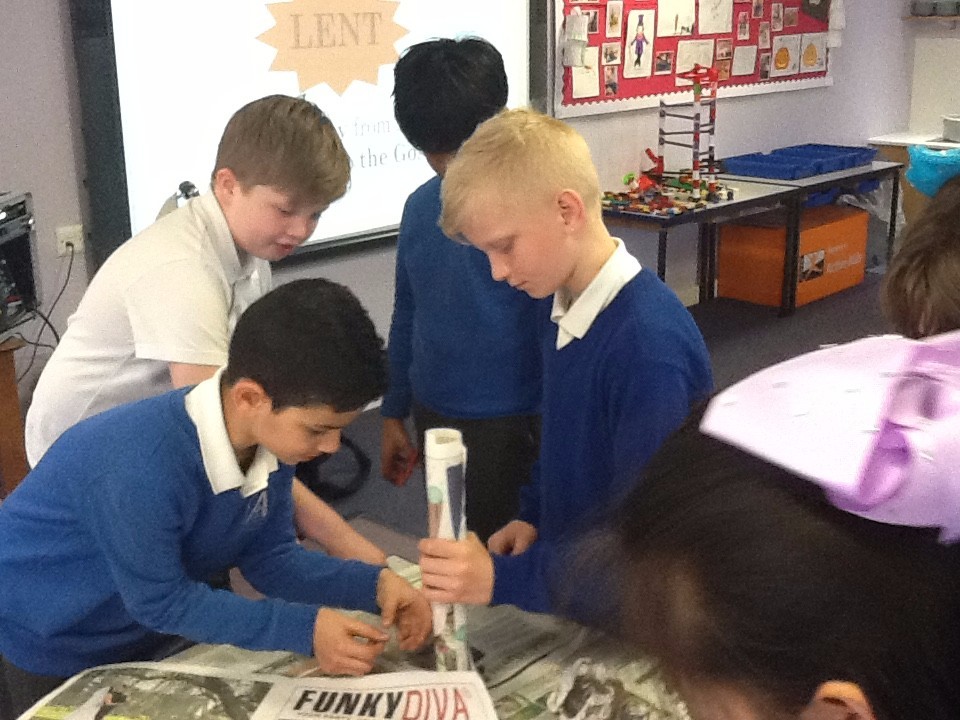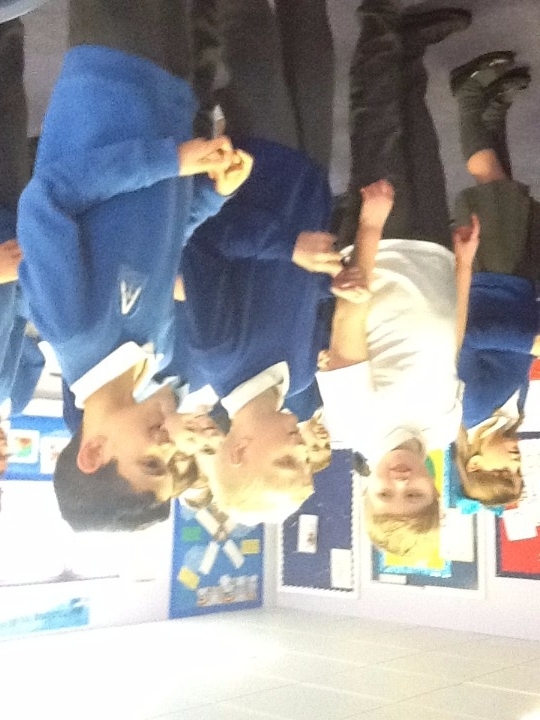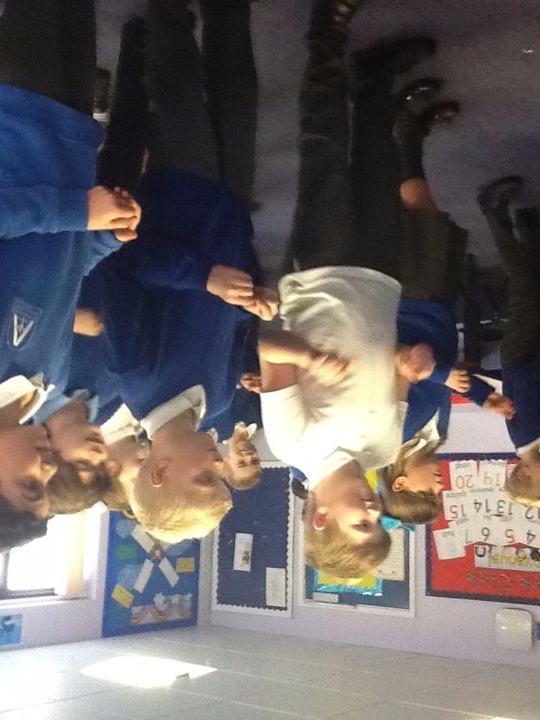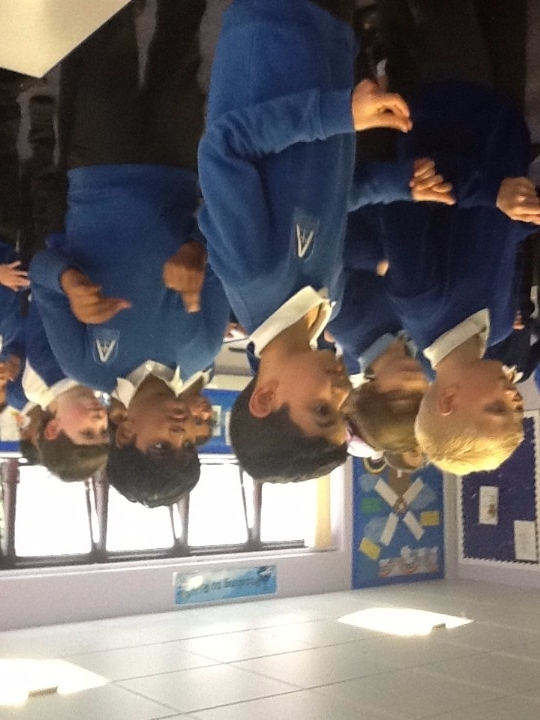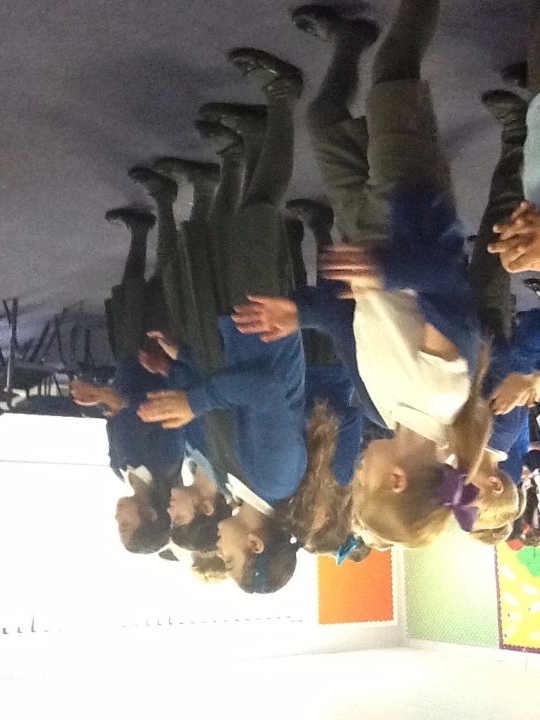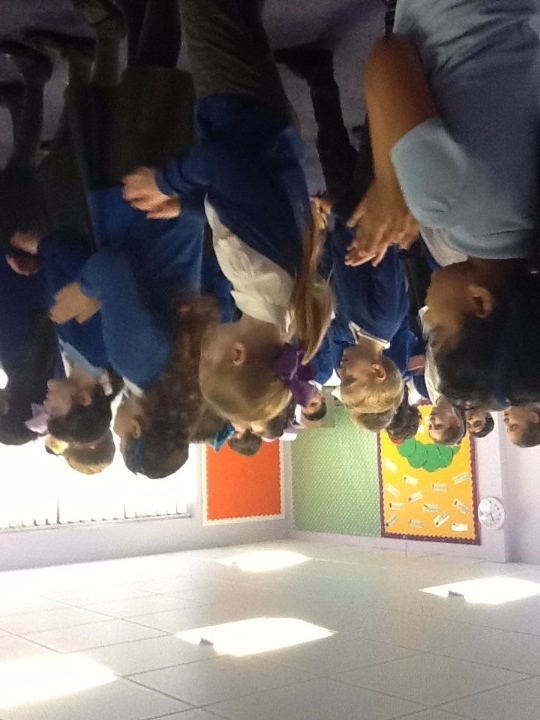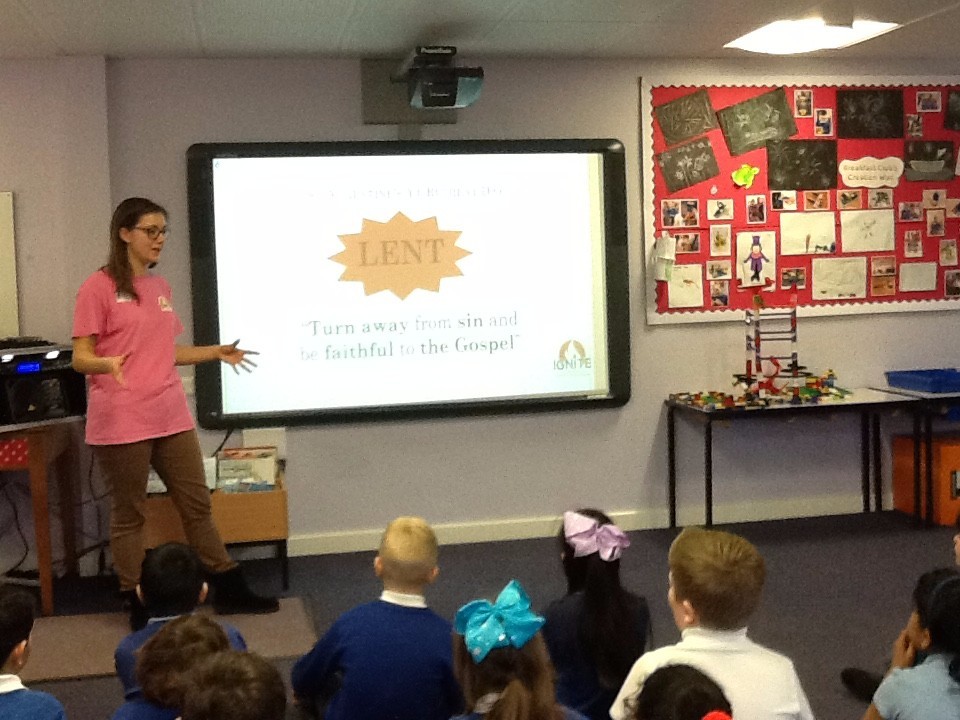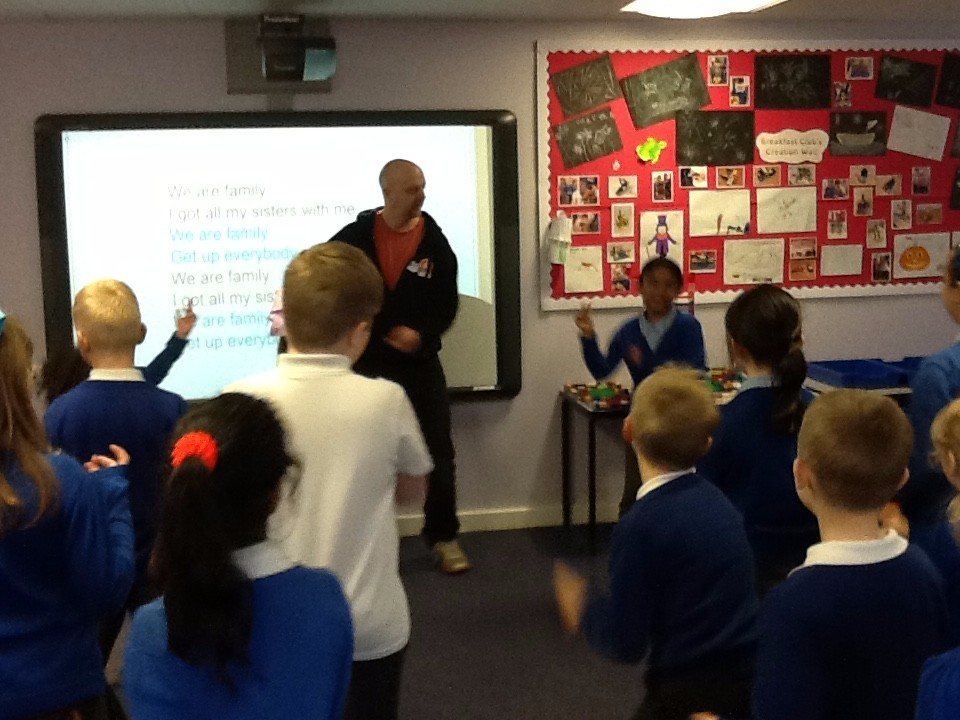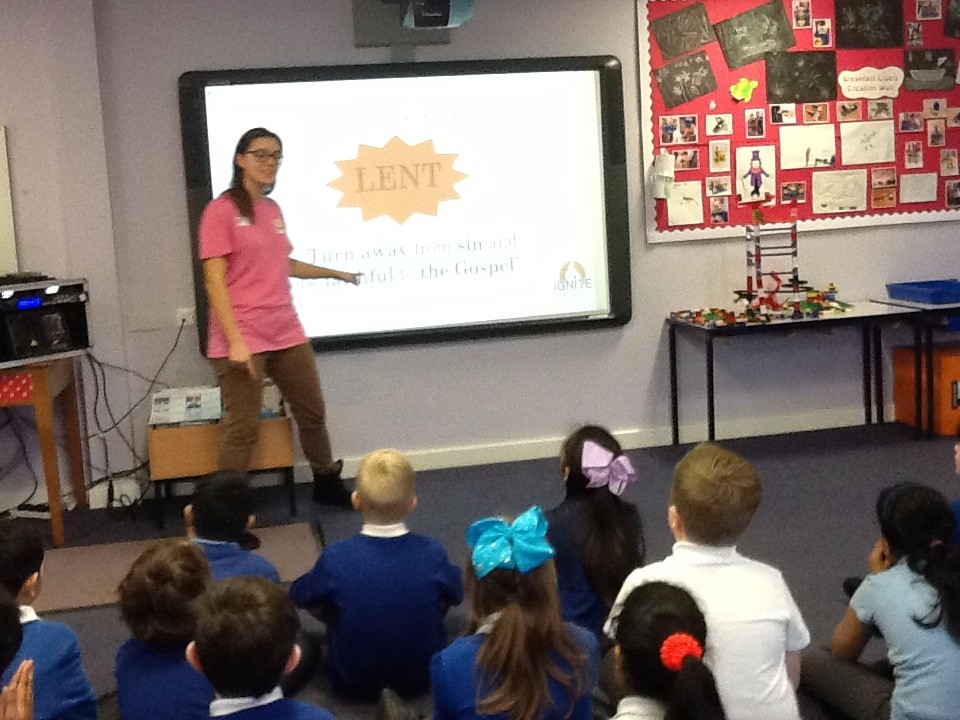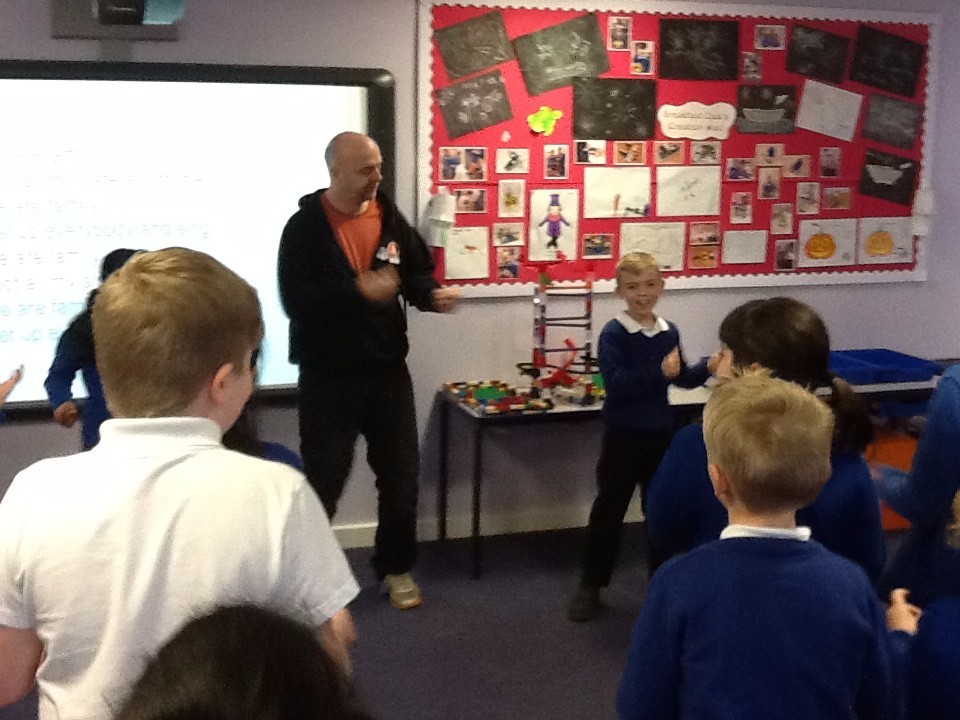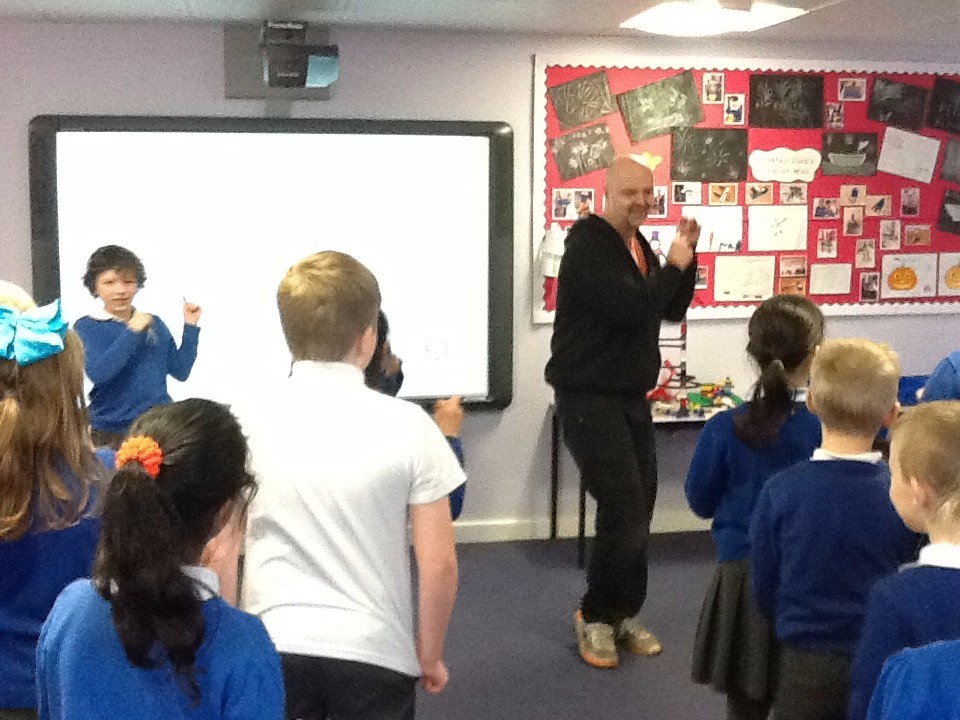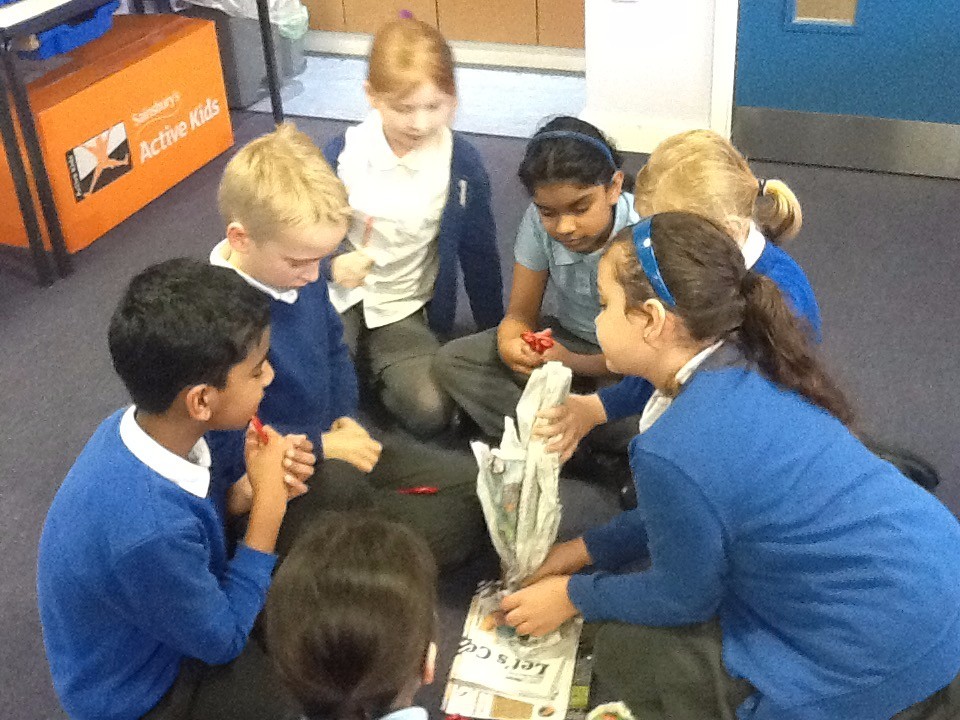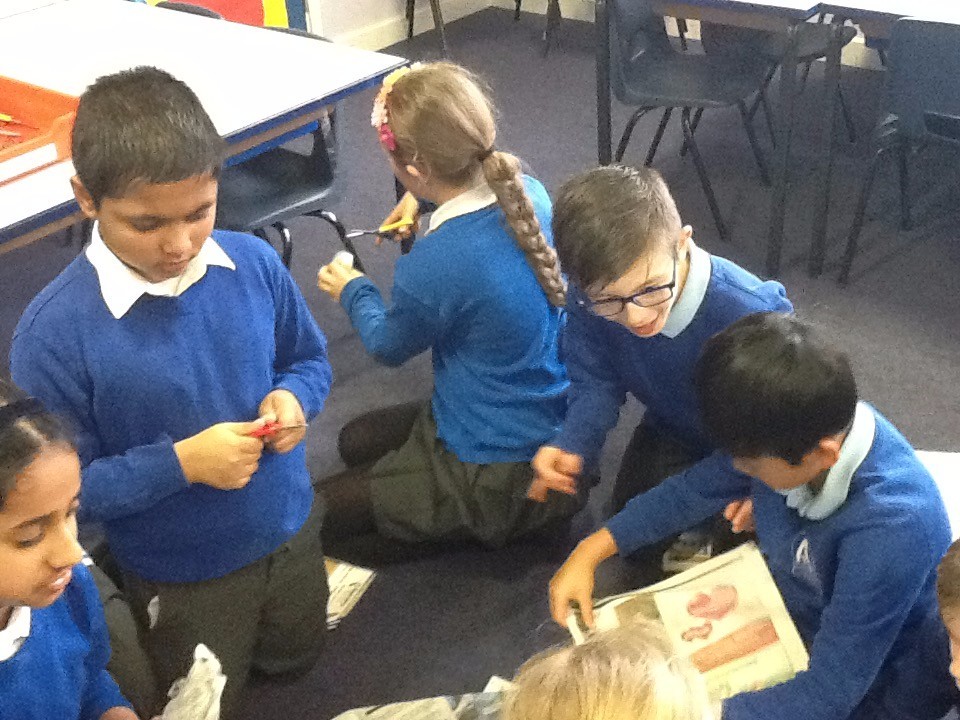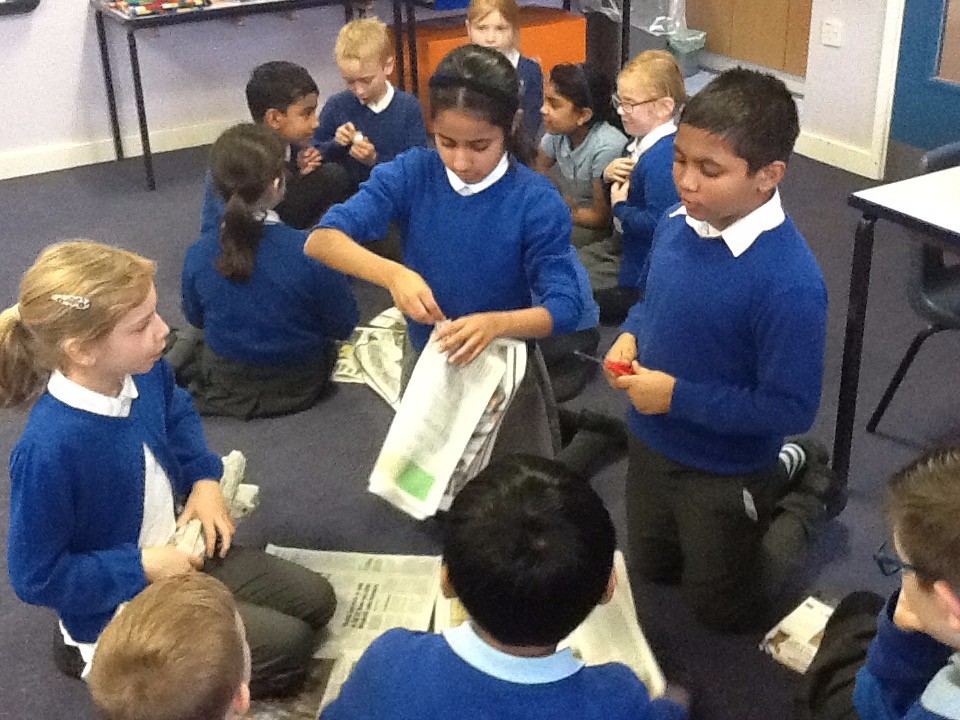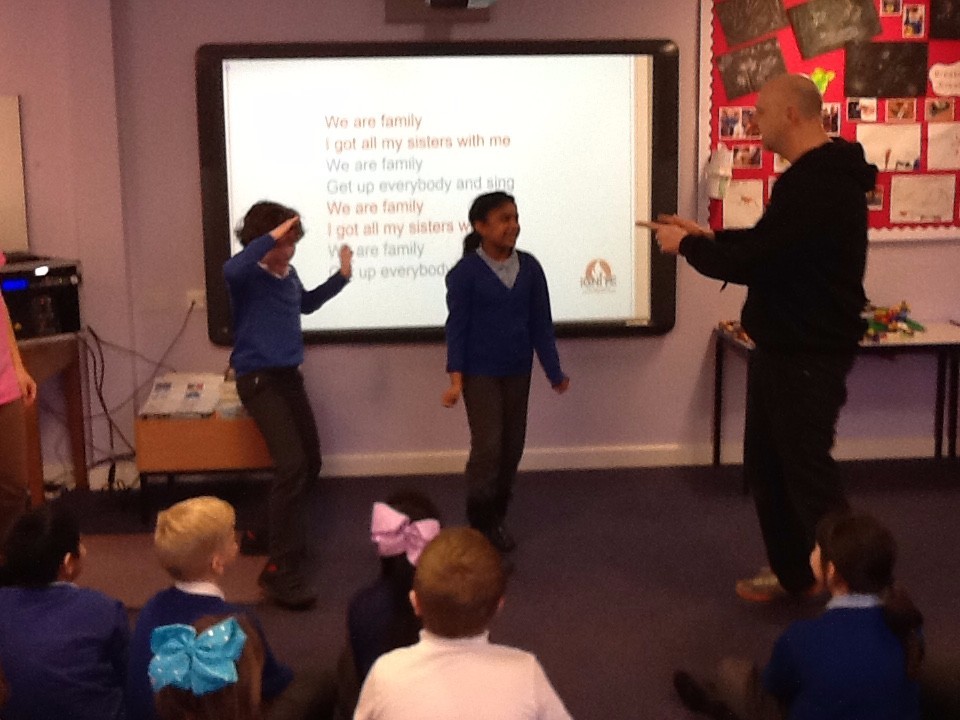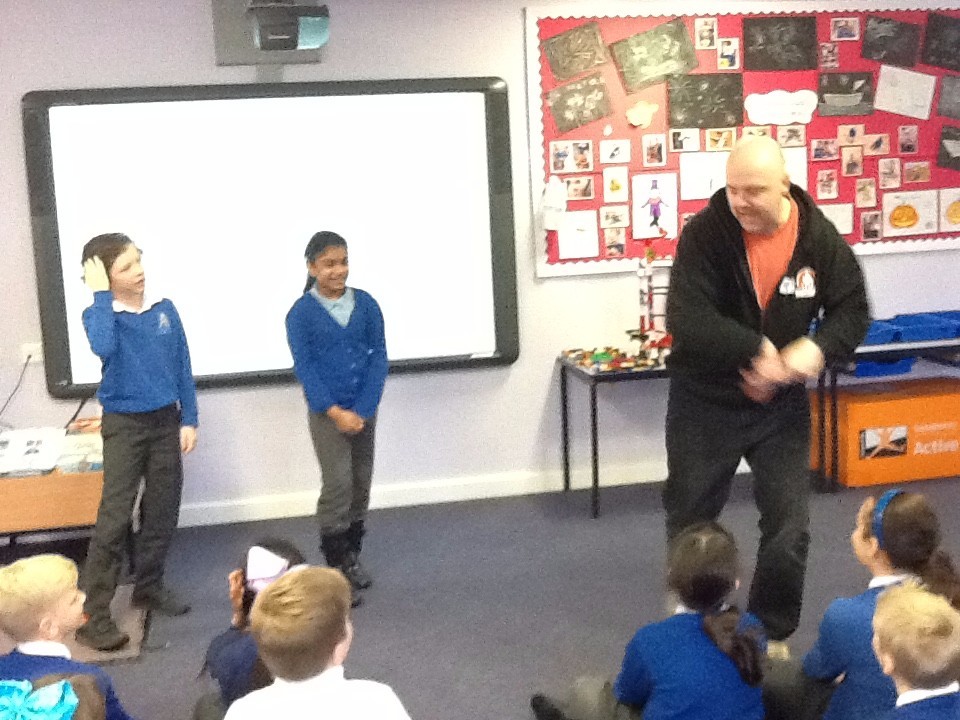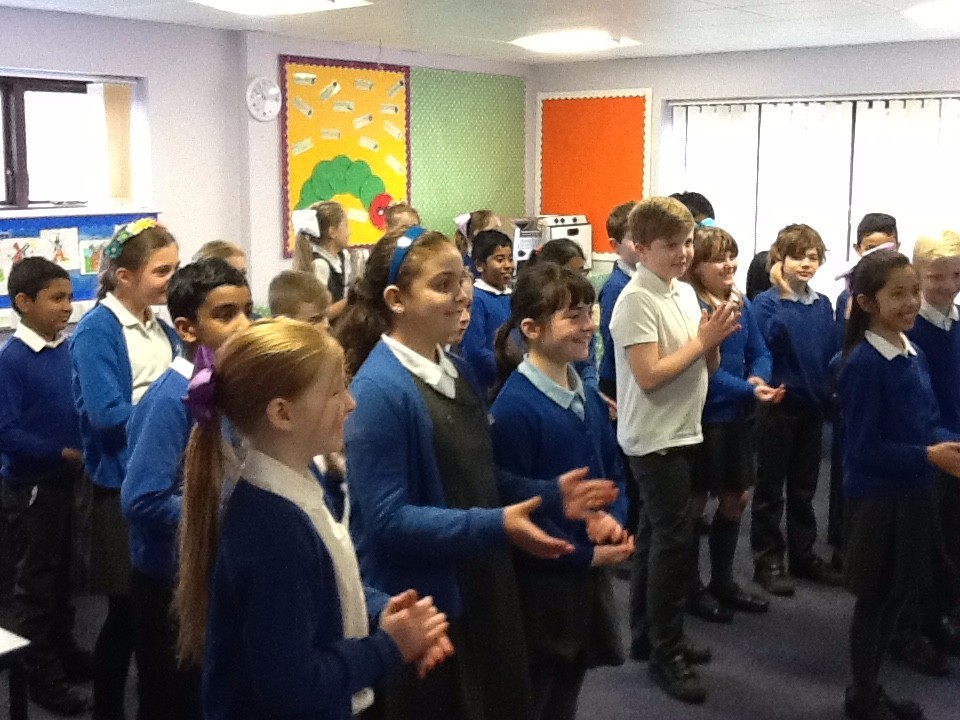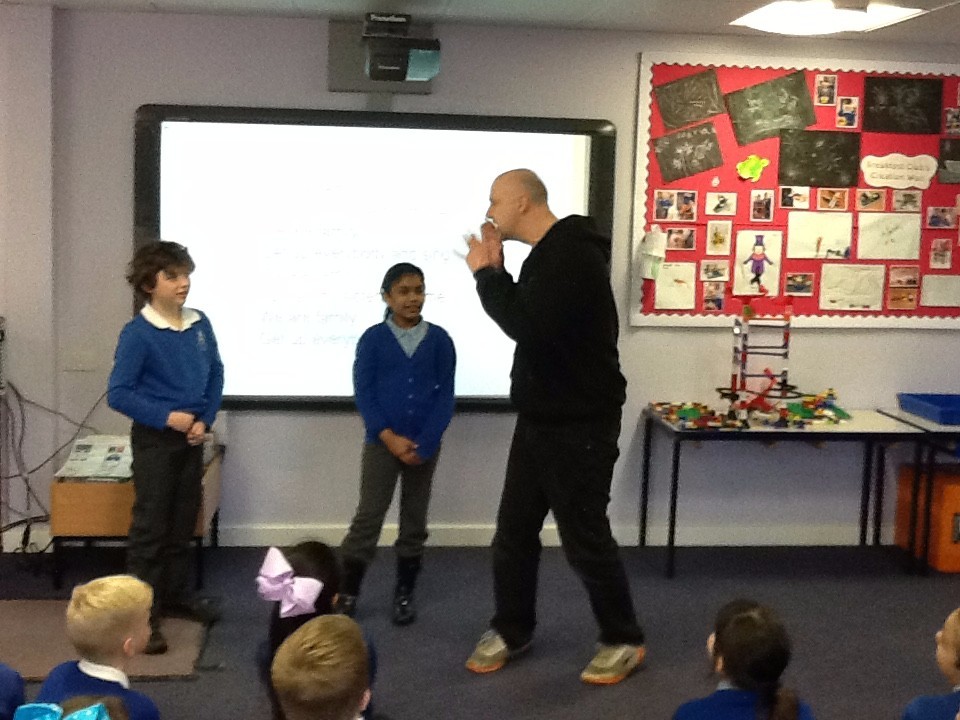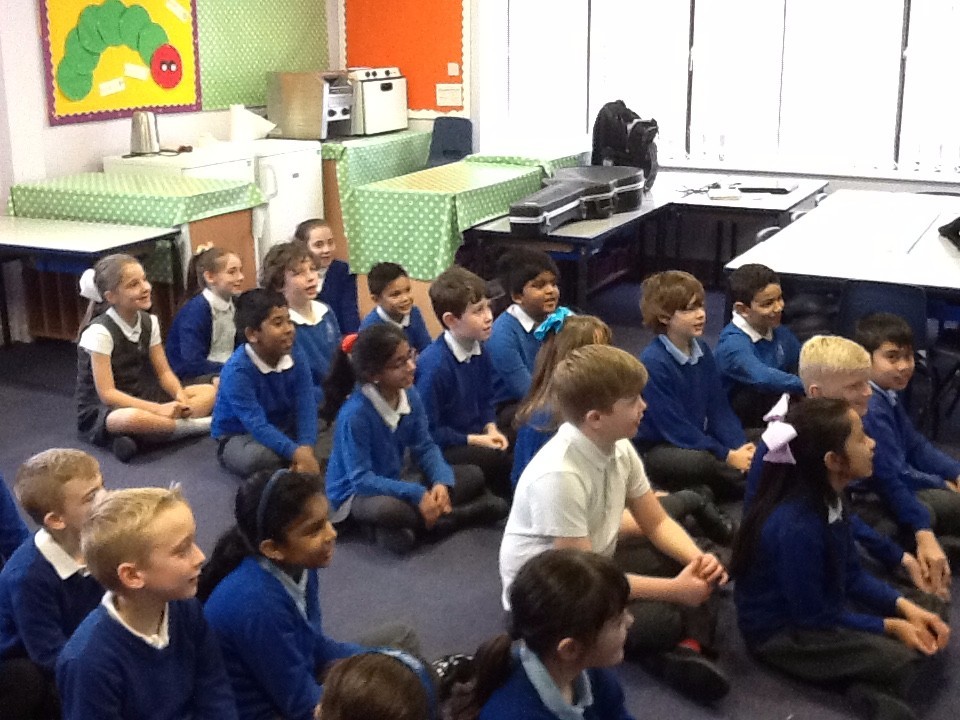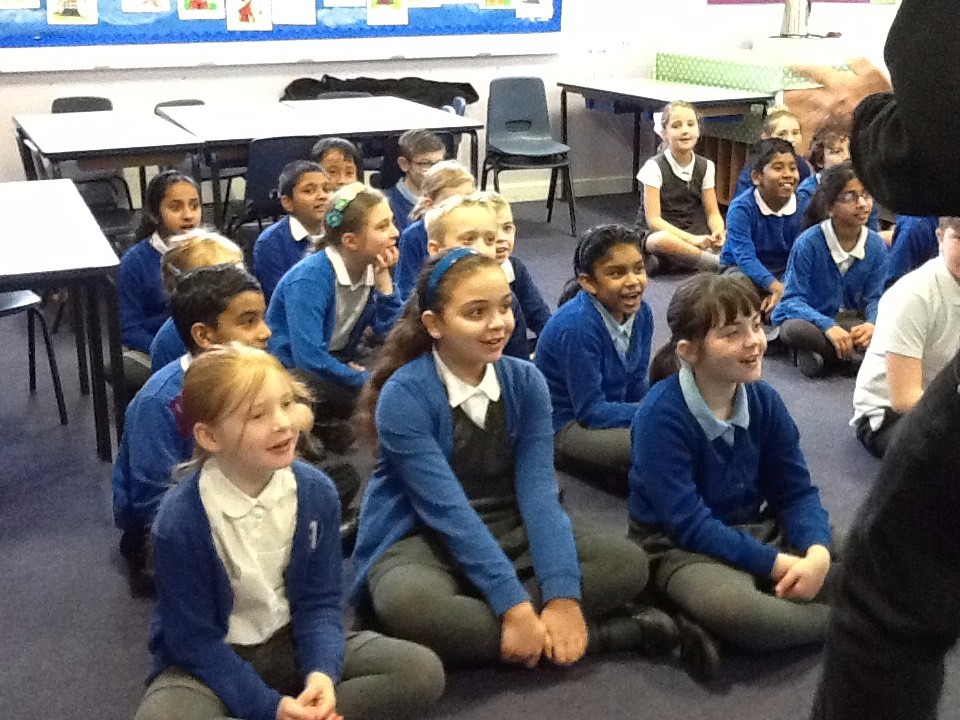 Here are some photographs from our visit to the Castle Museum. We met historians and archaeologists, and learnt all about the Ancient Egyptians!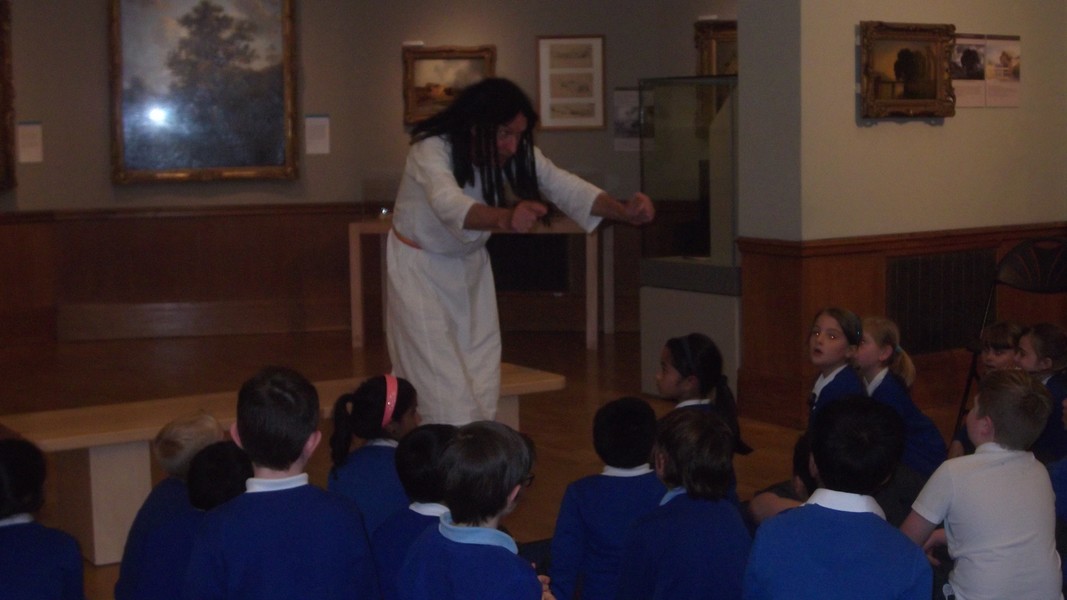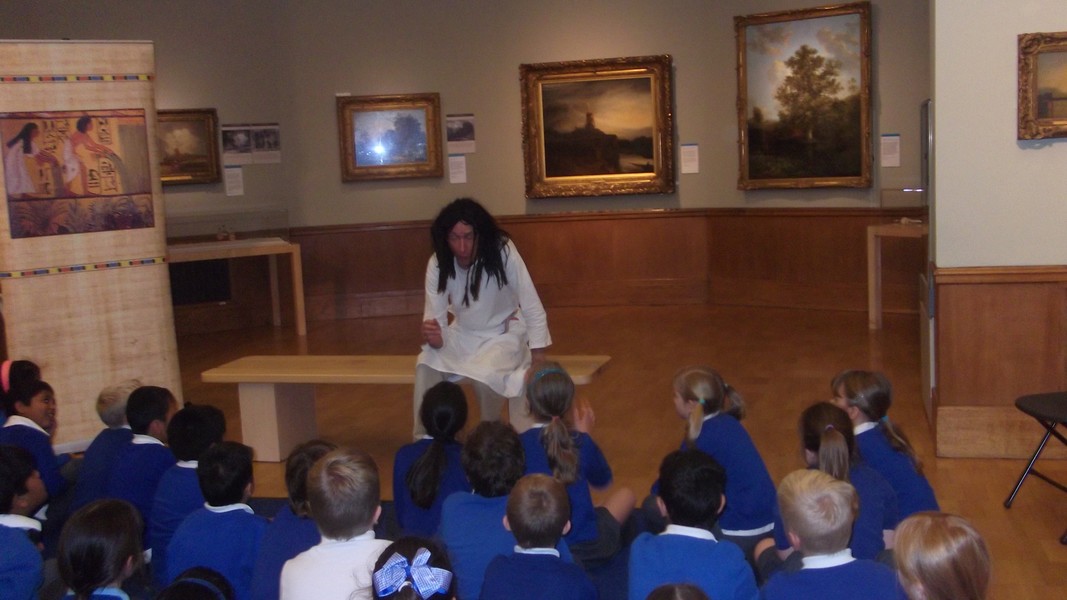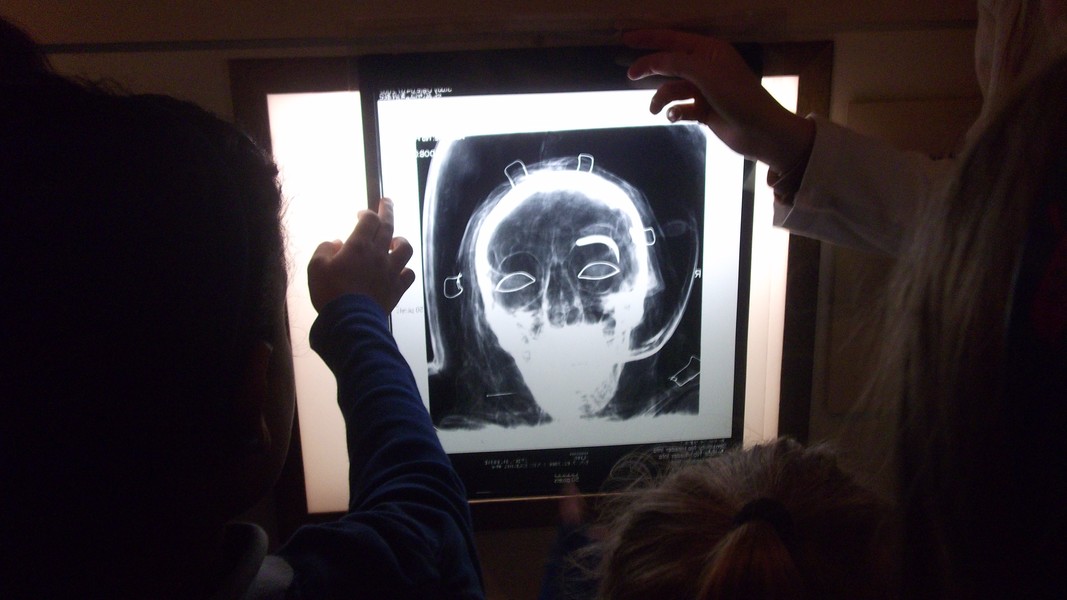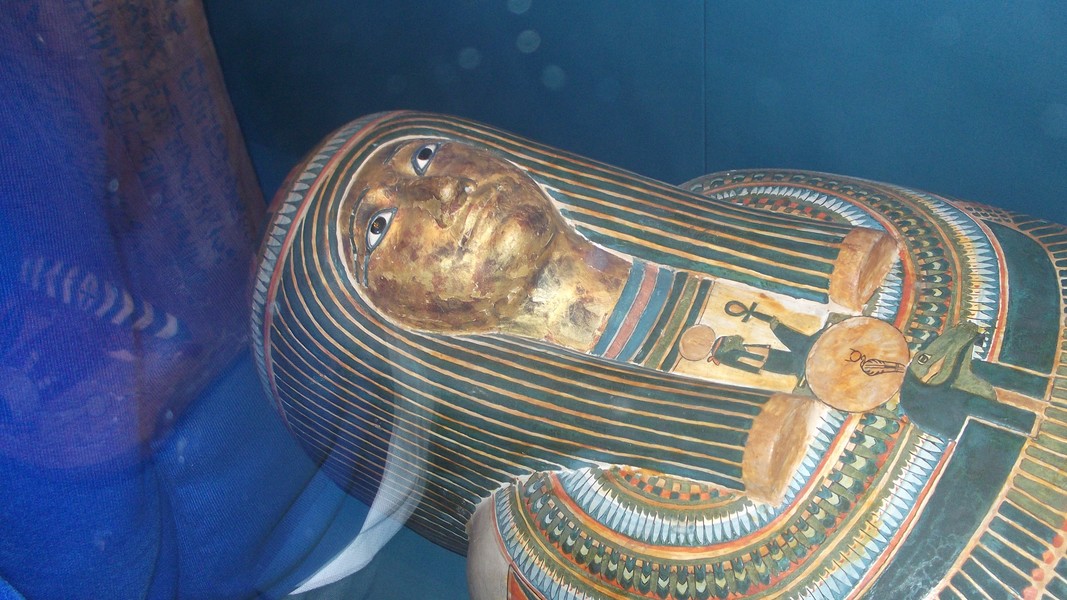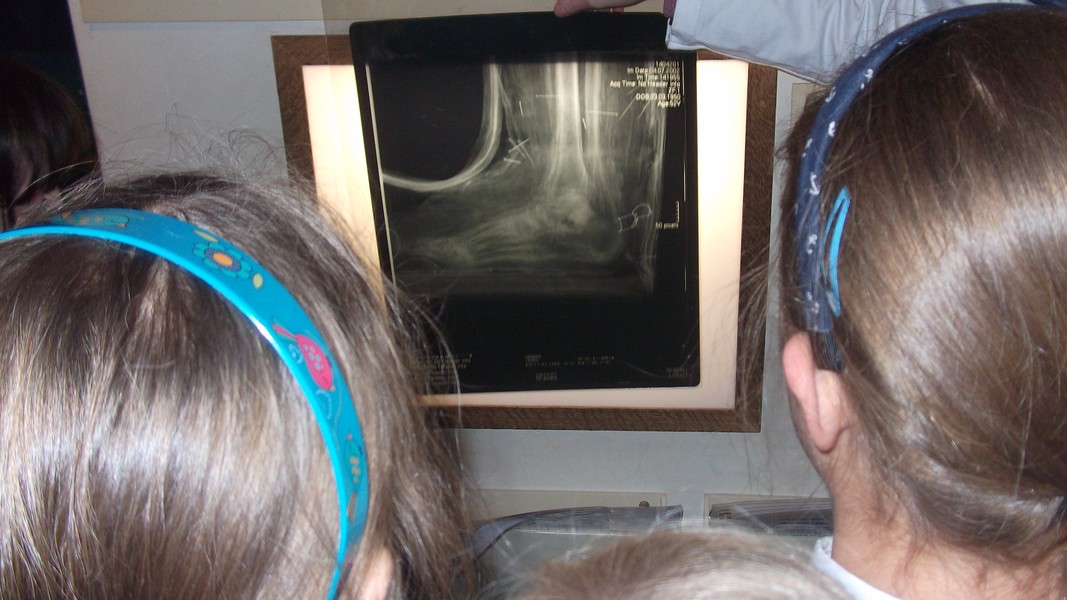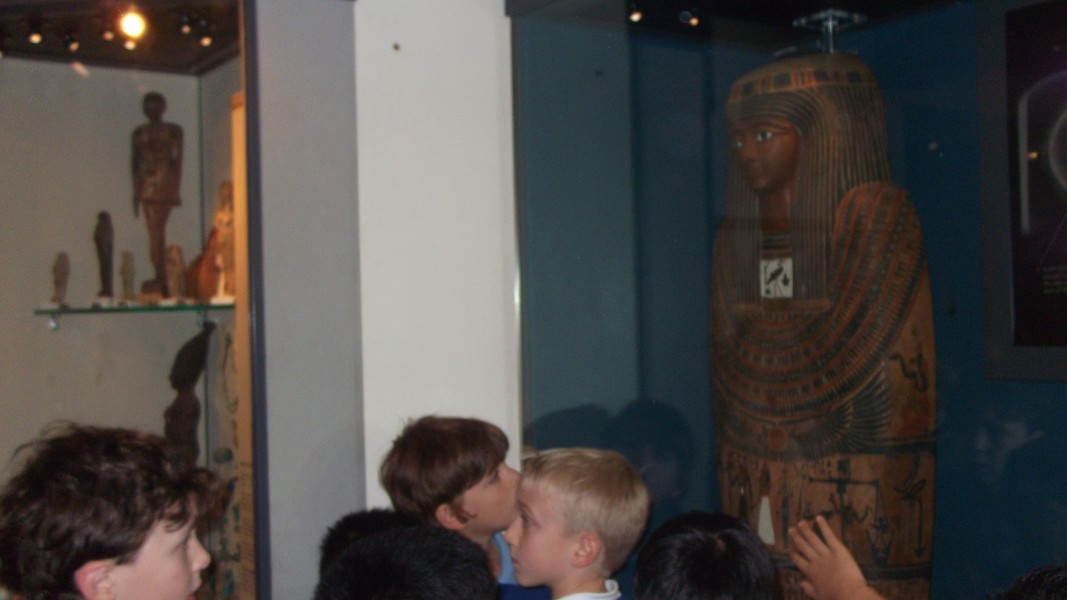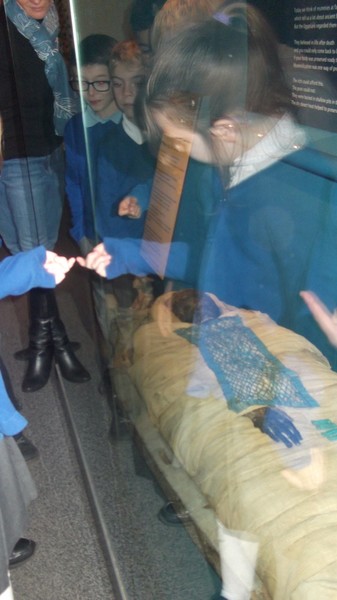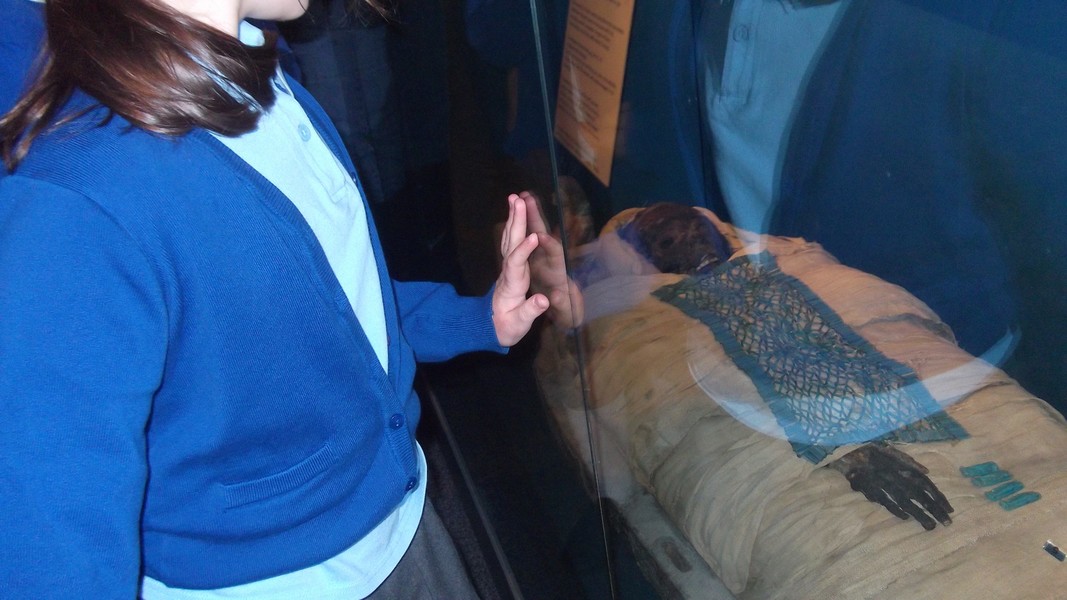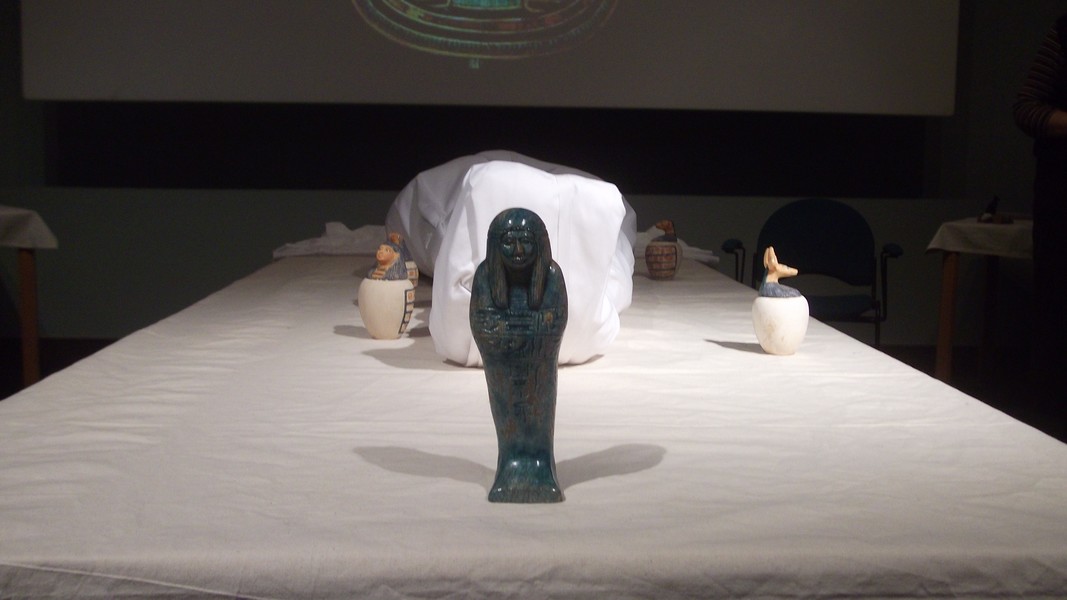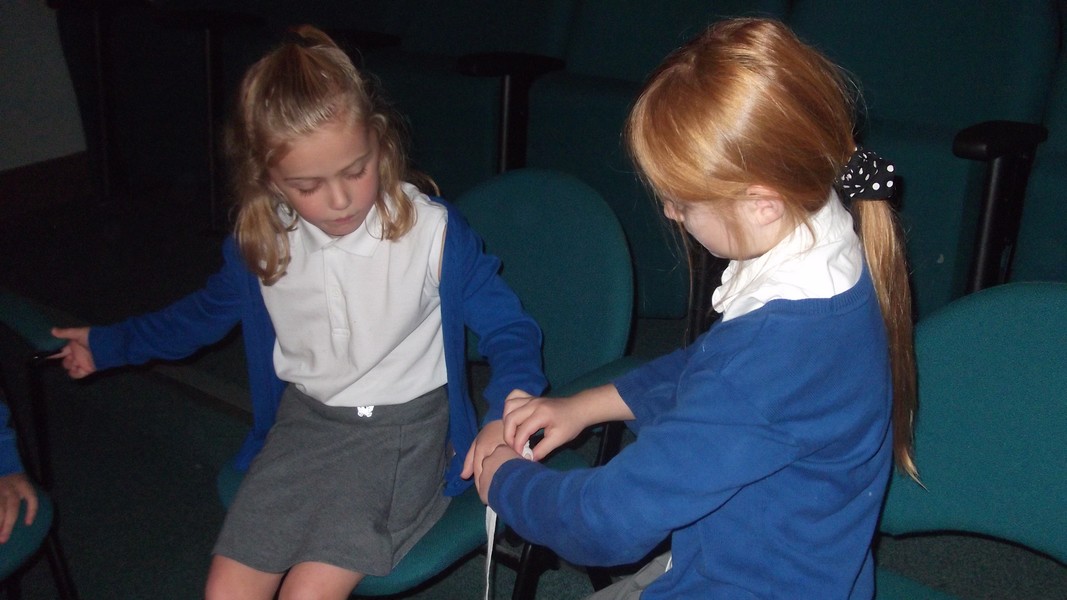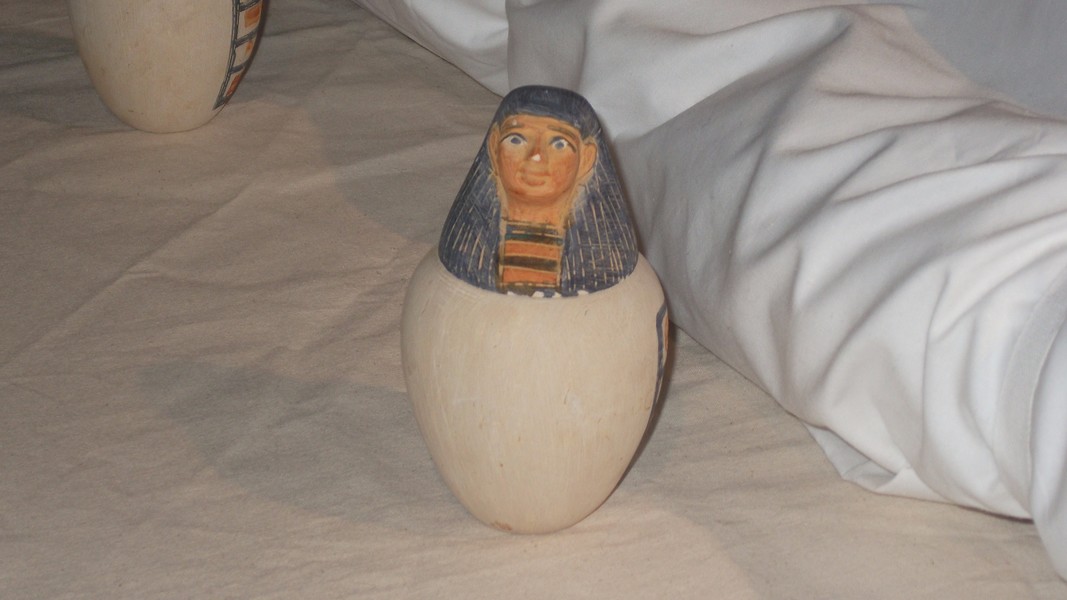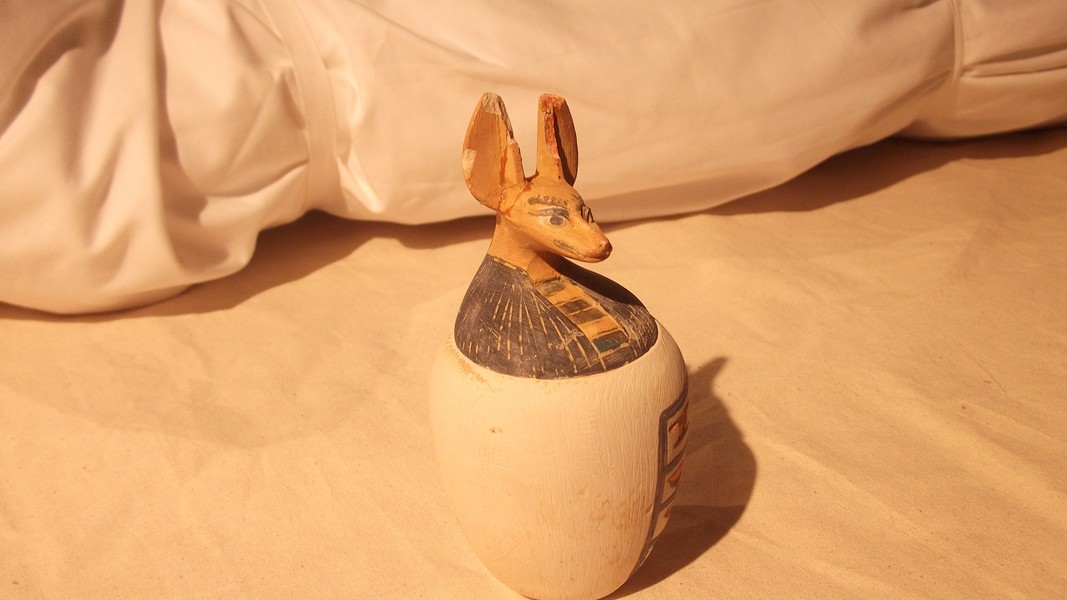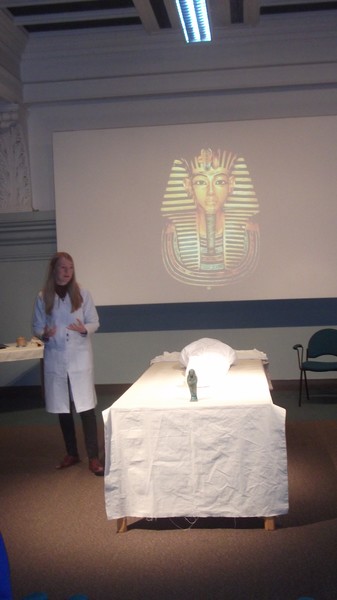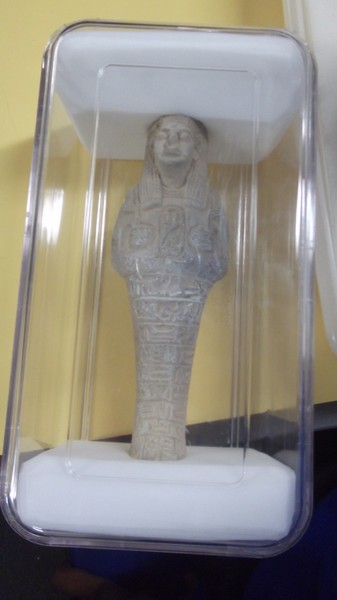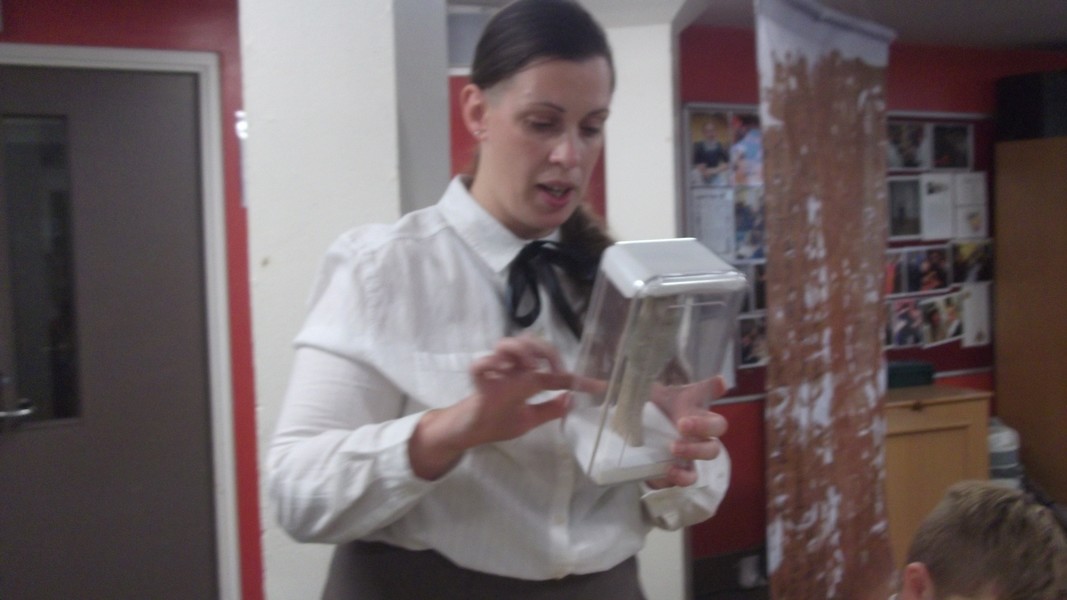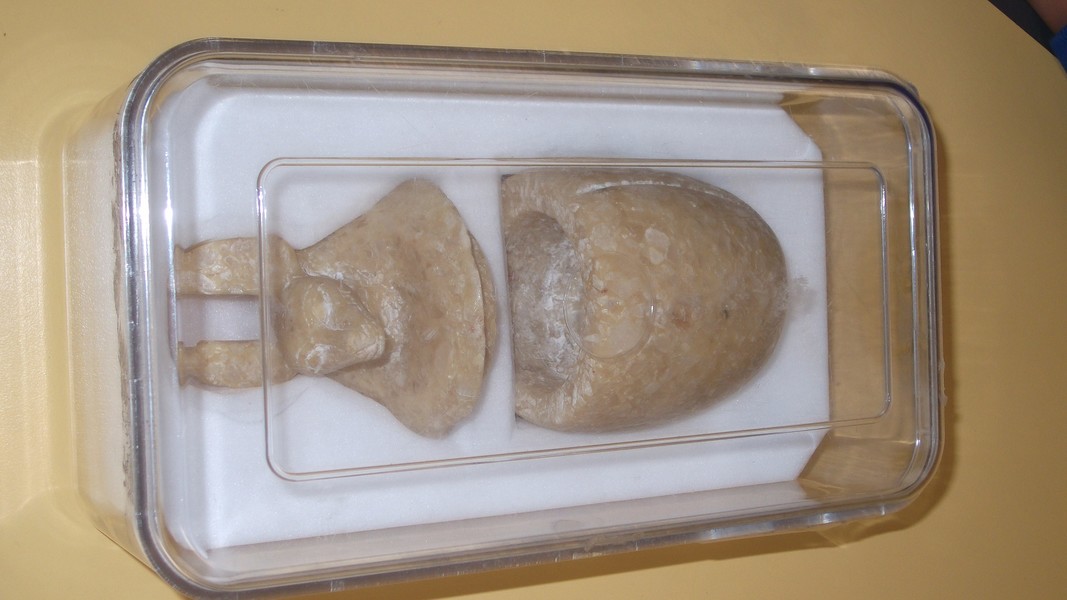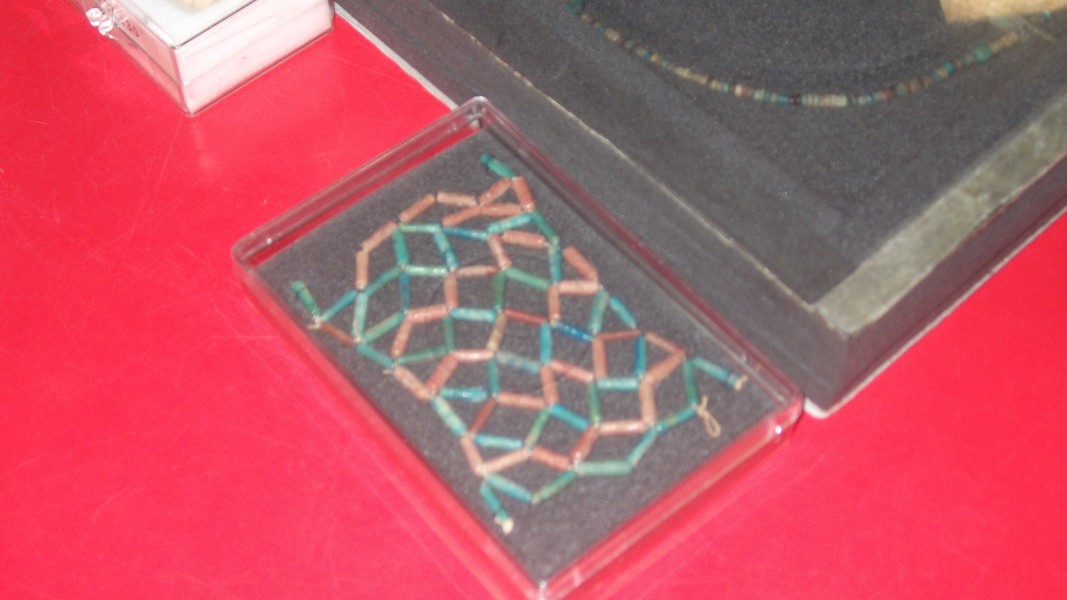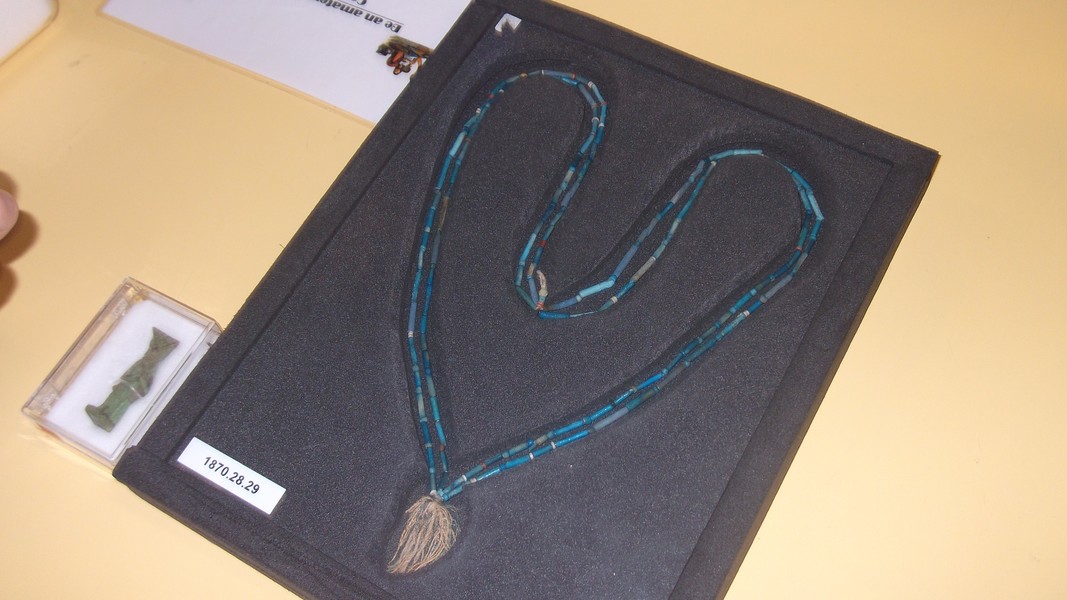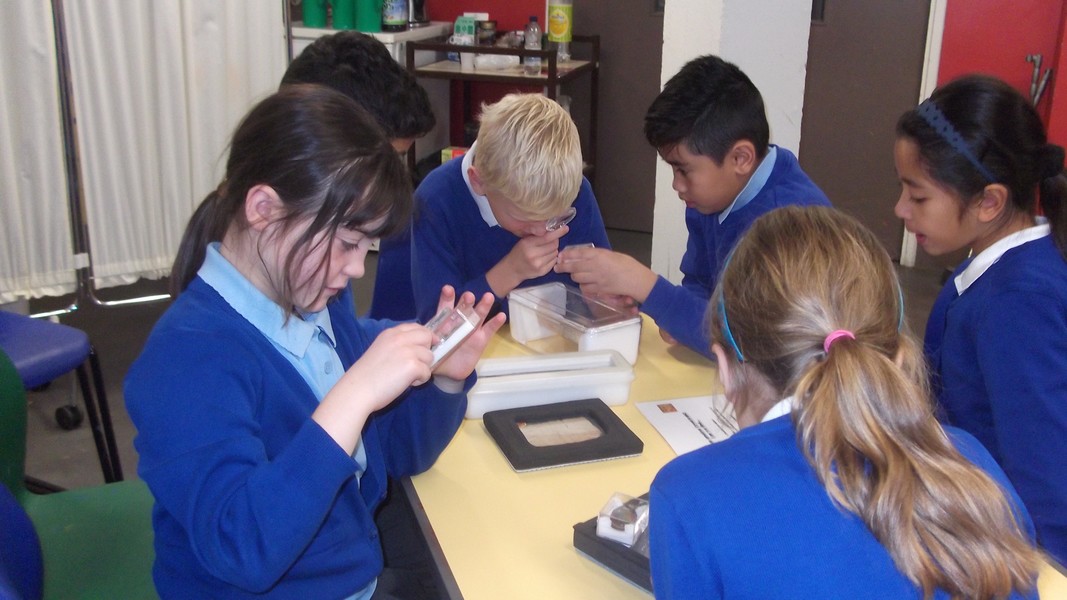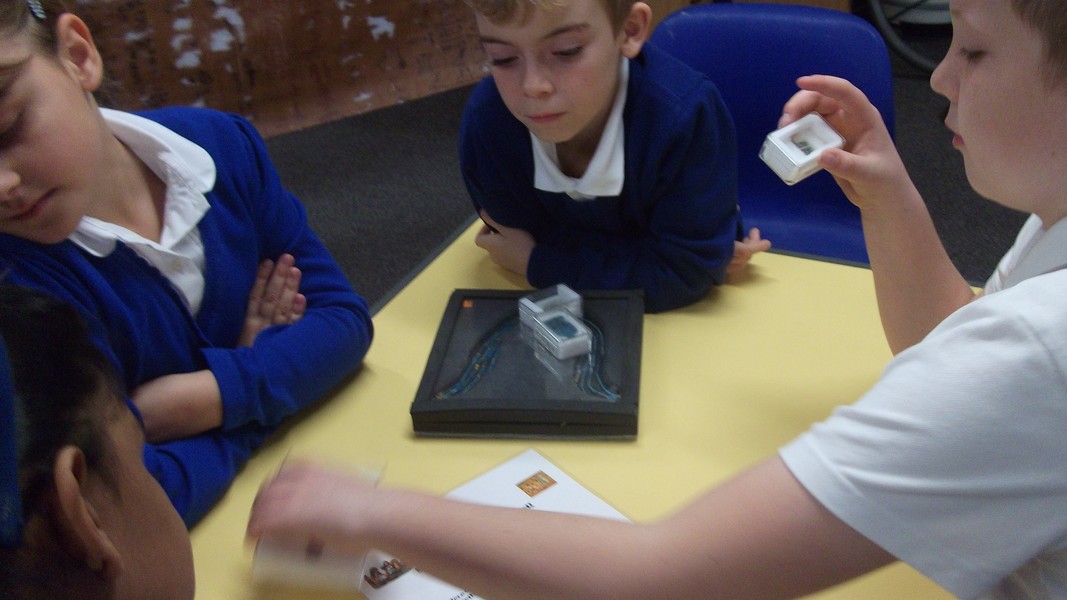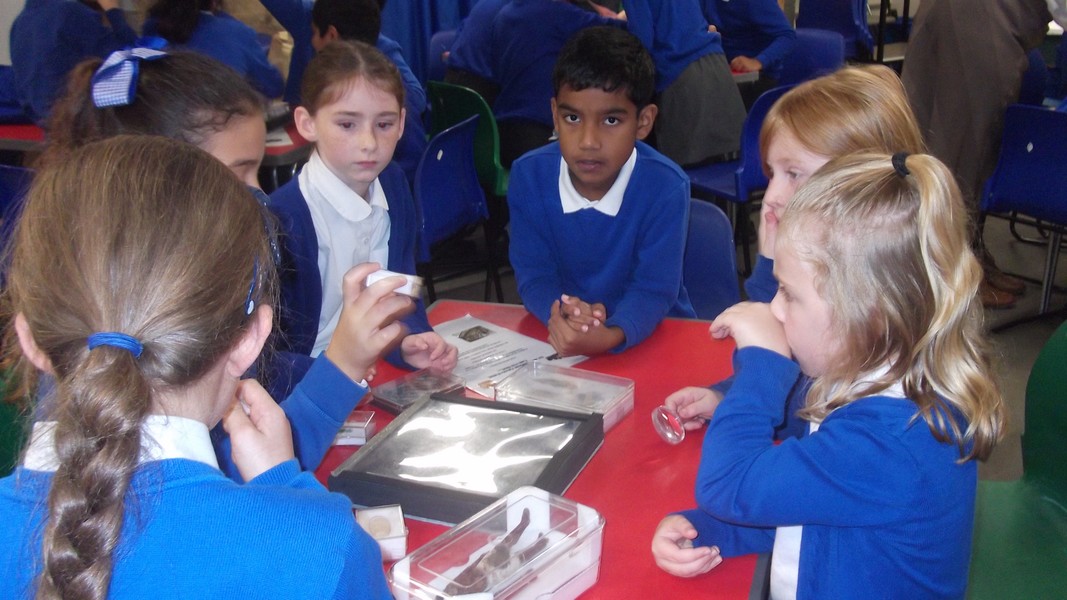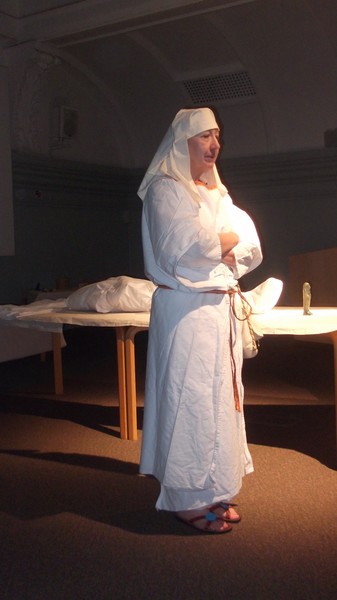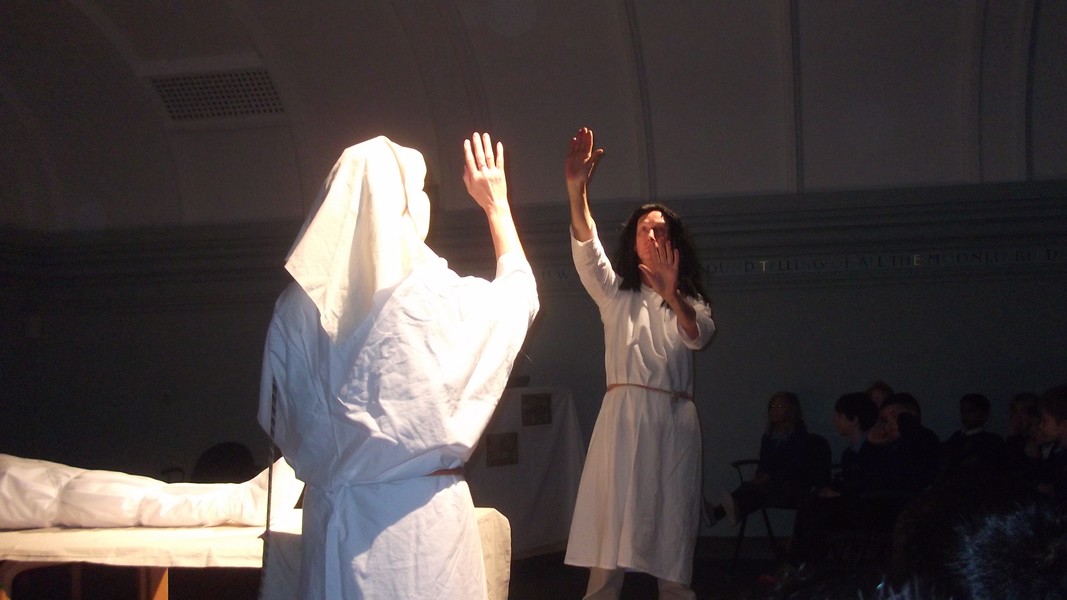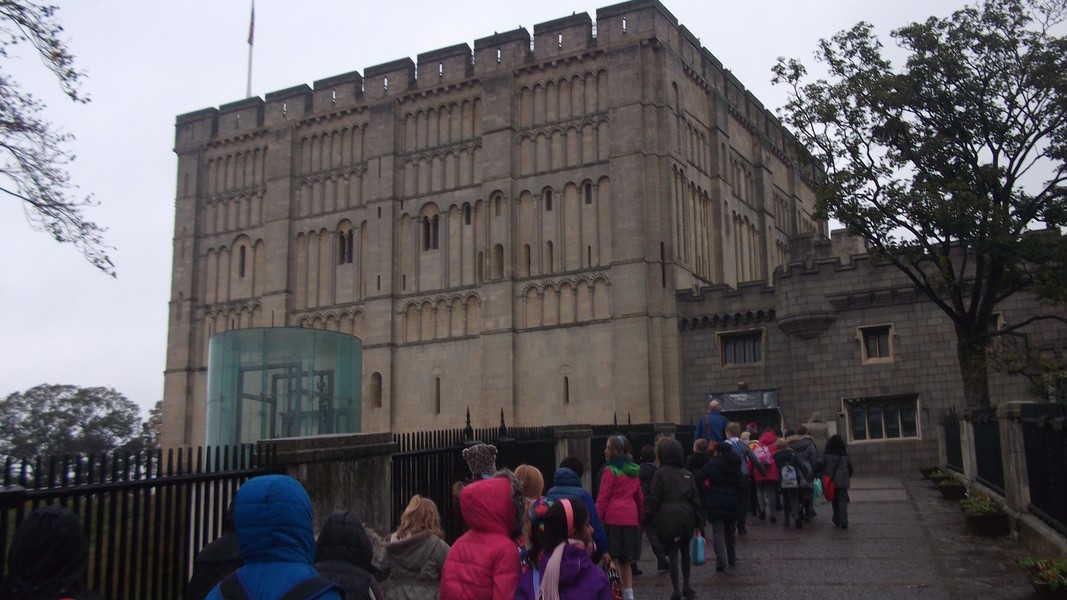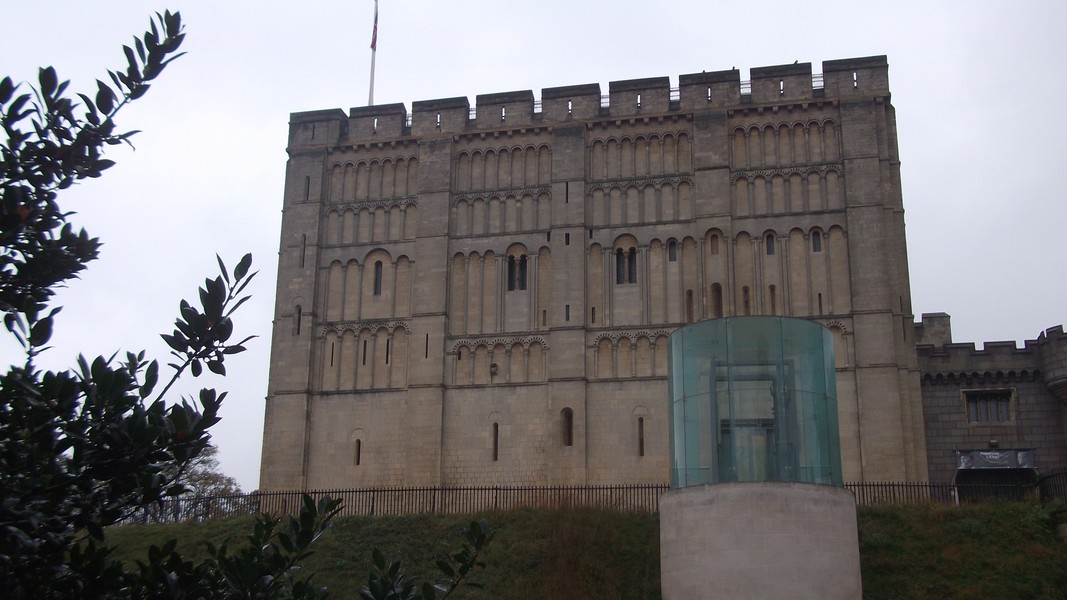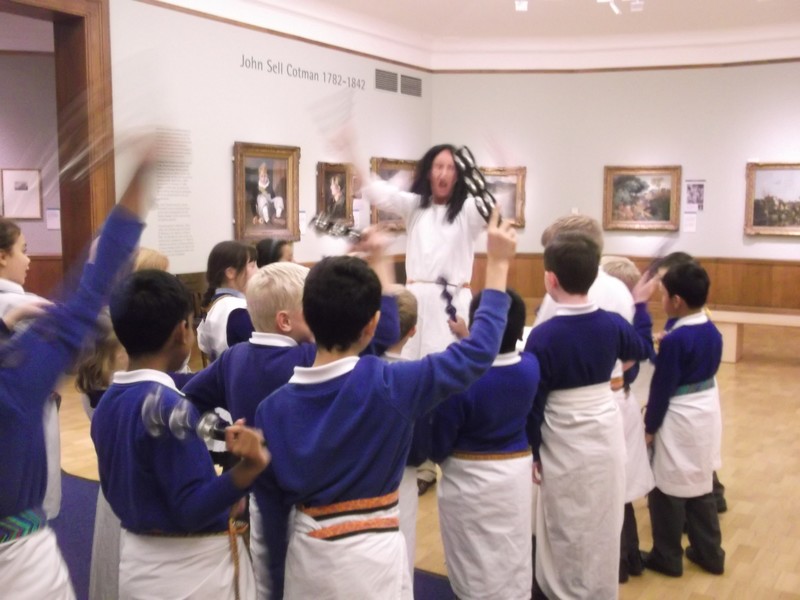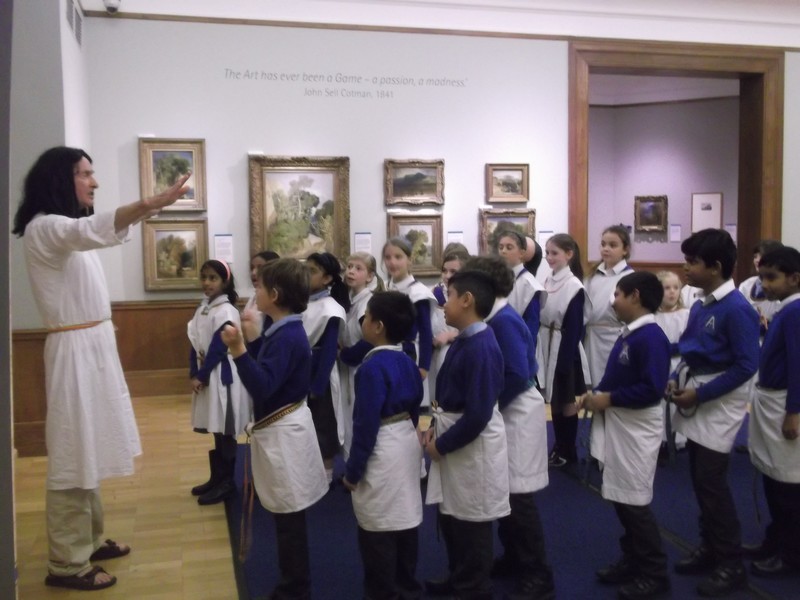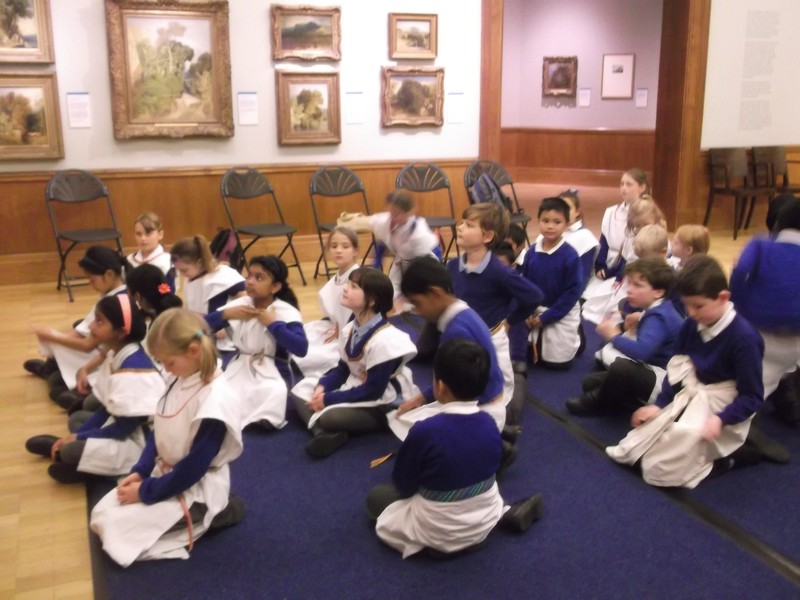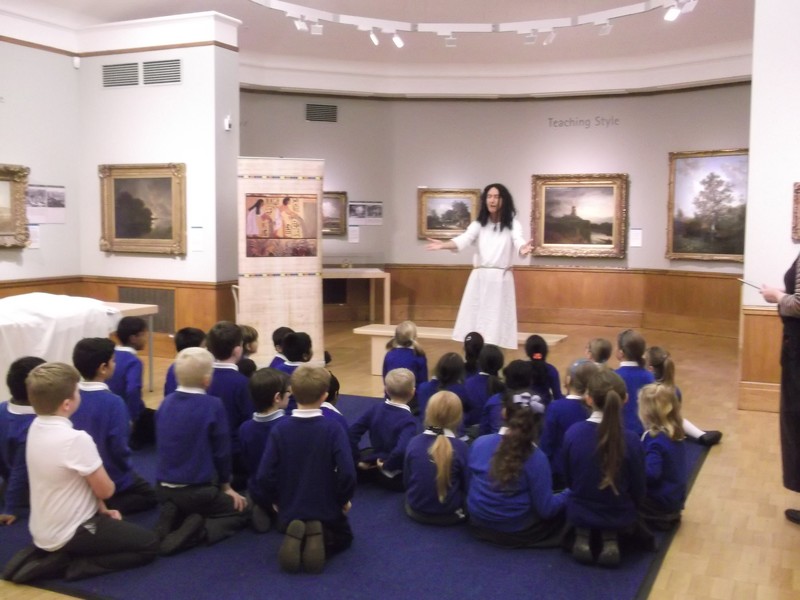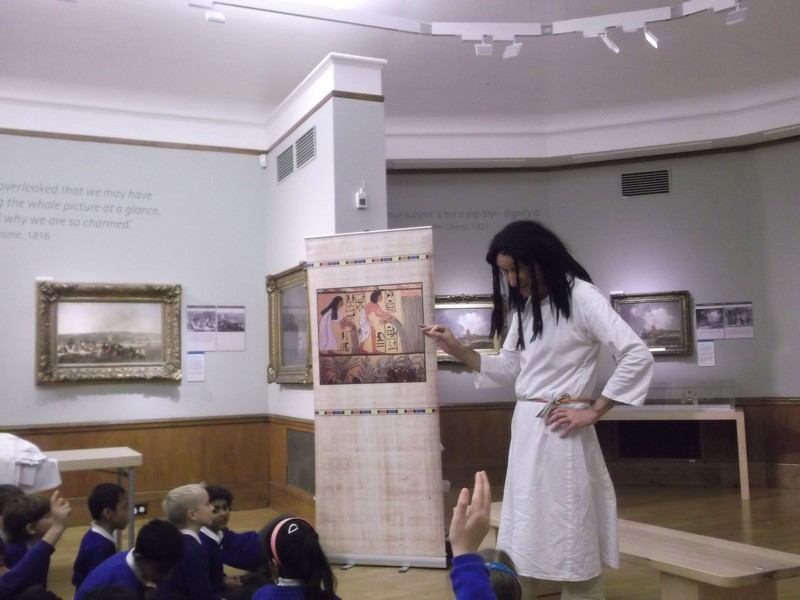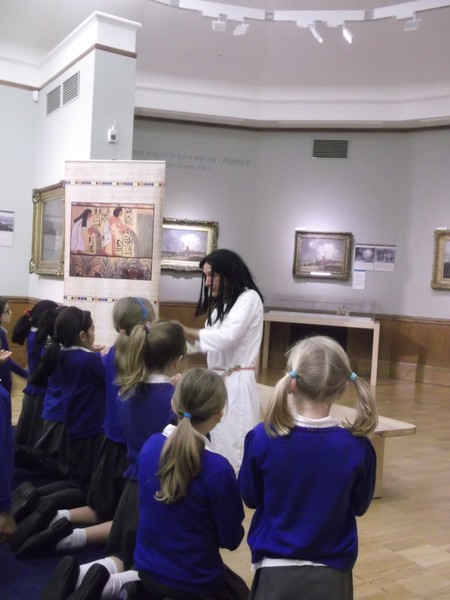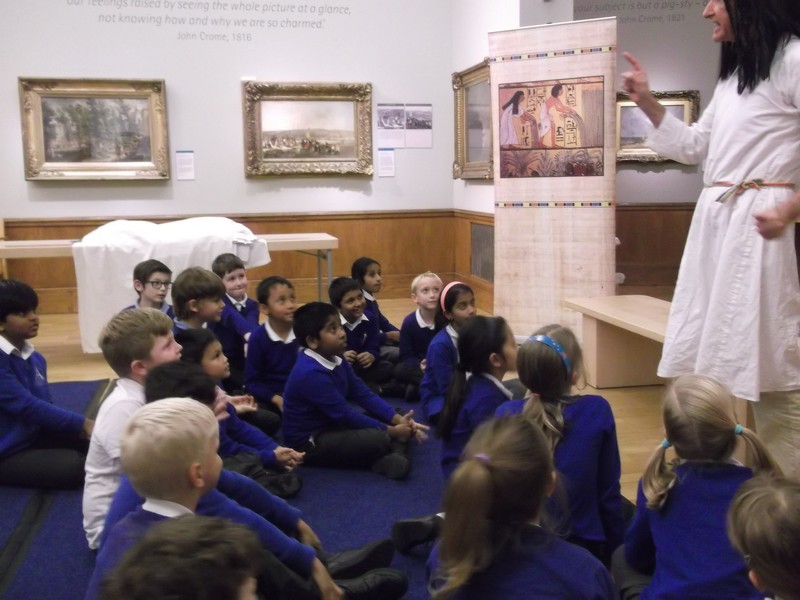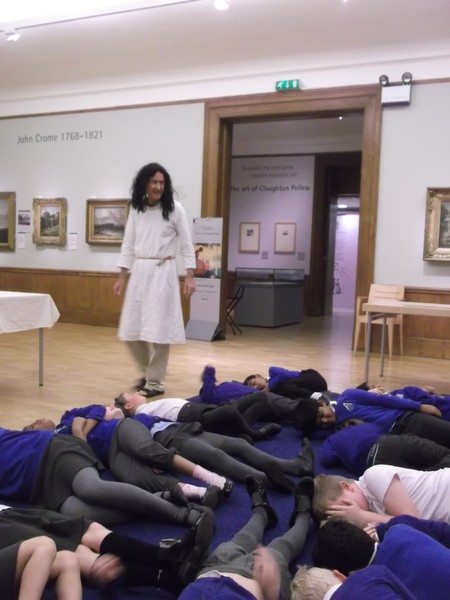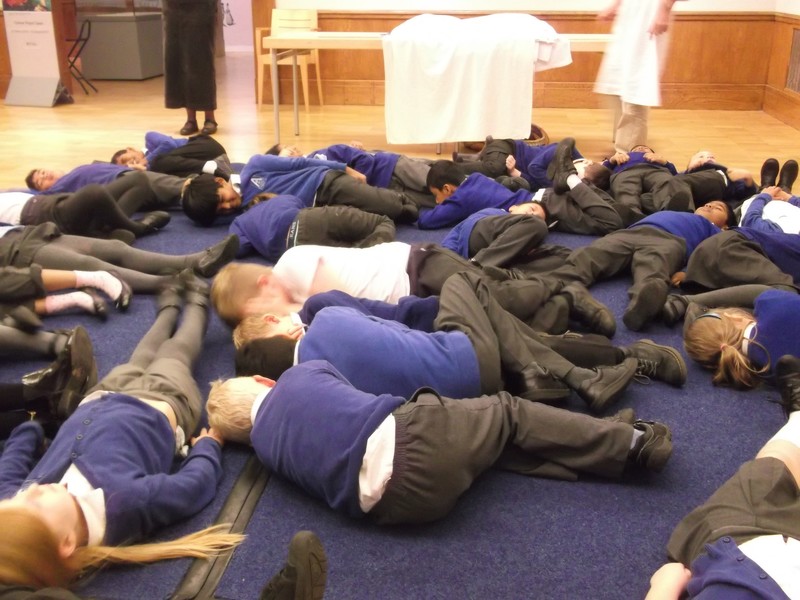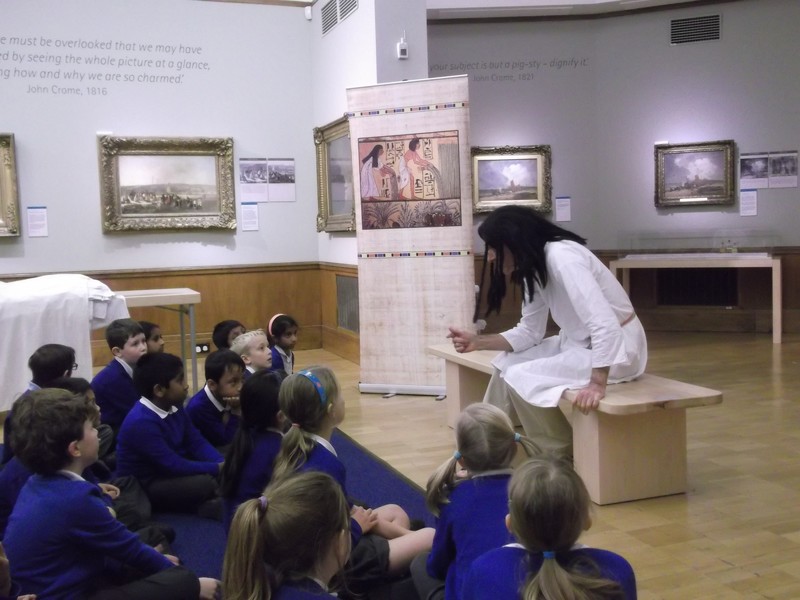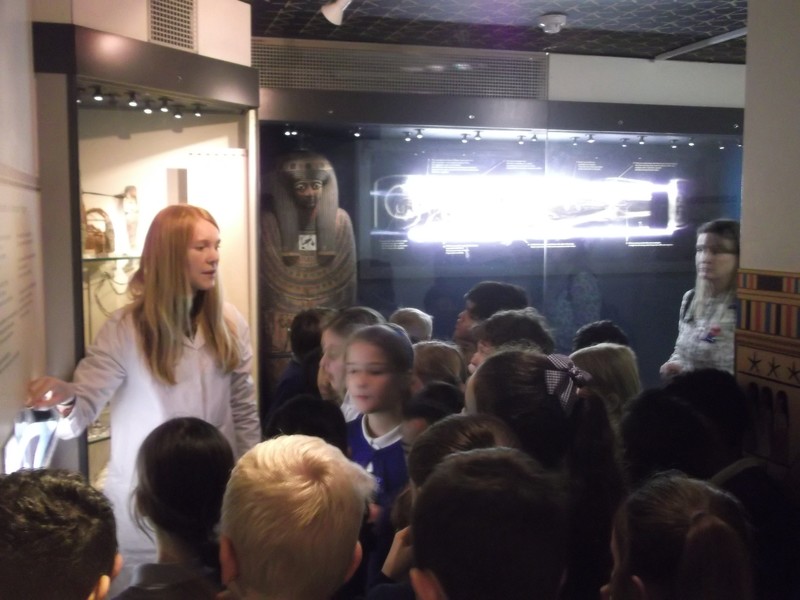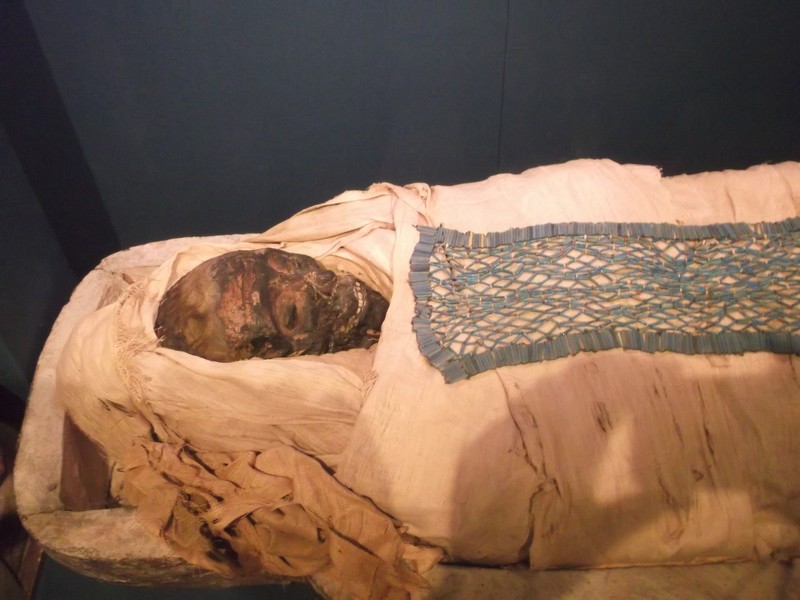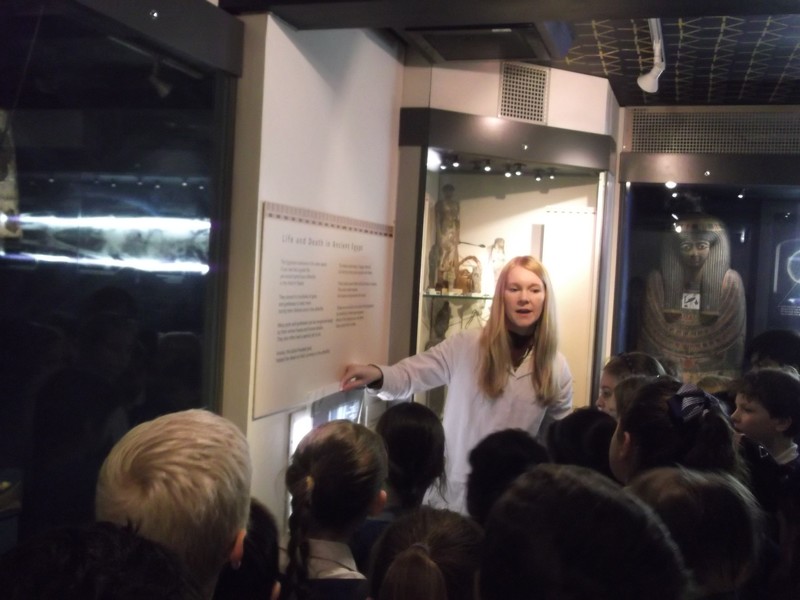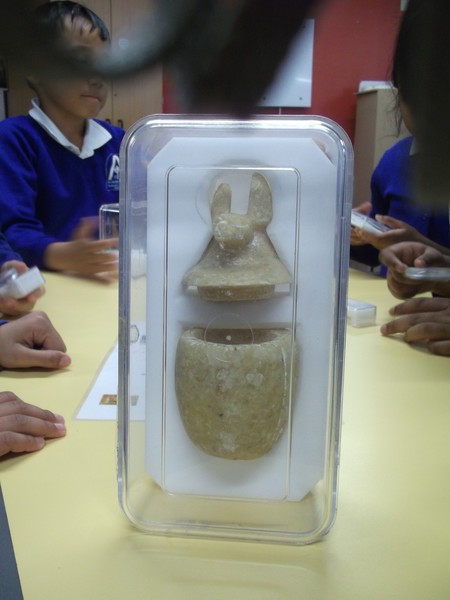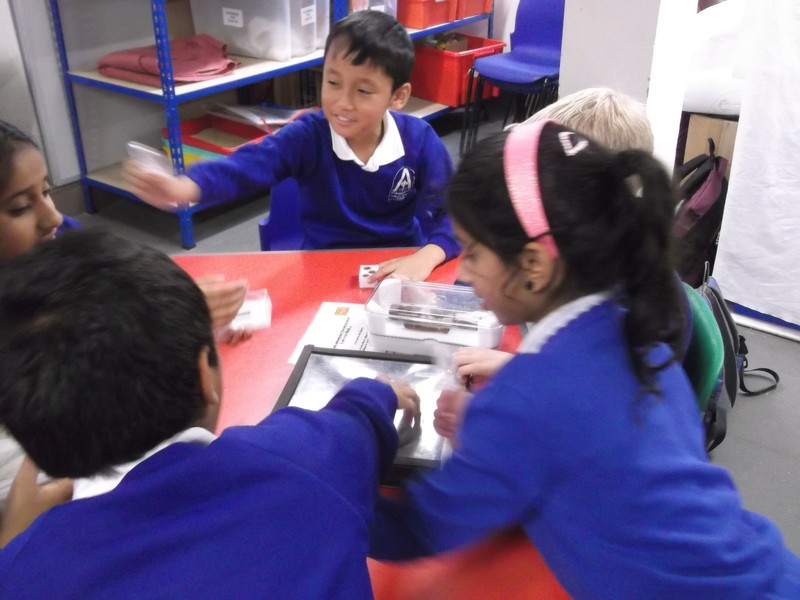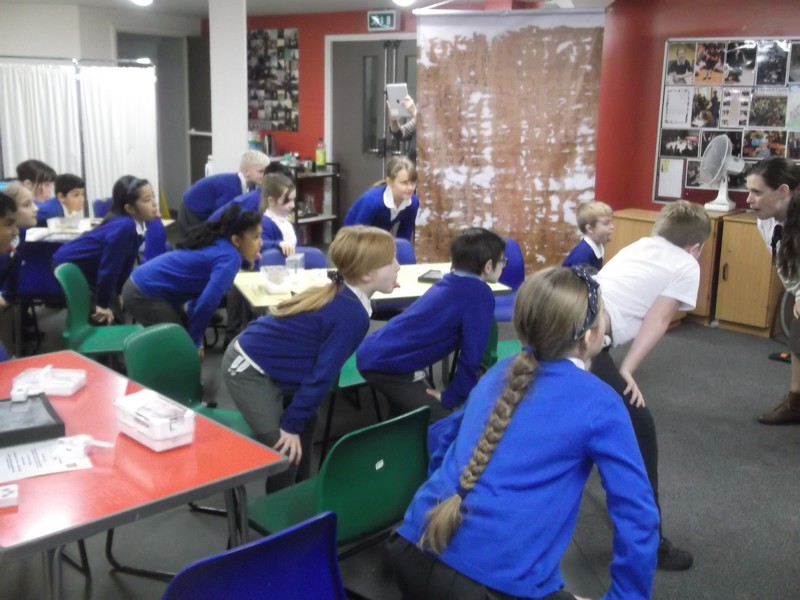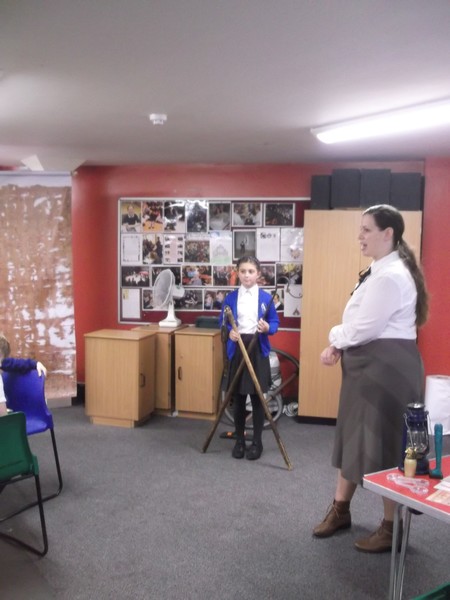 We were lucky to be invited to celebrate Mass with all the schools in the Diocese, at the Cathedral of St. John the Baptist.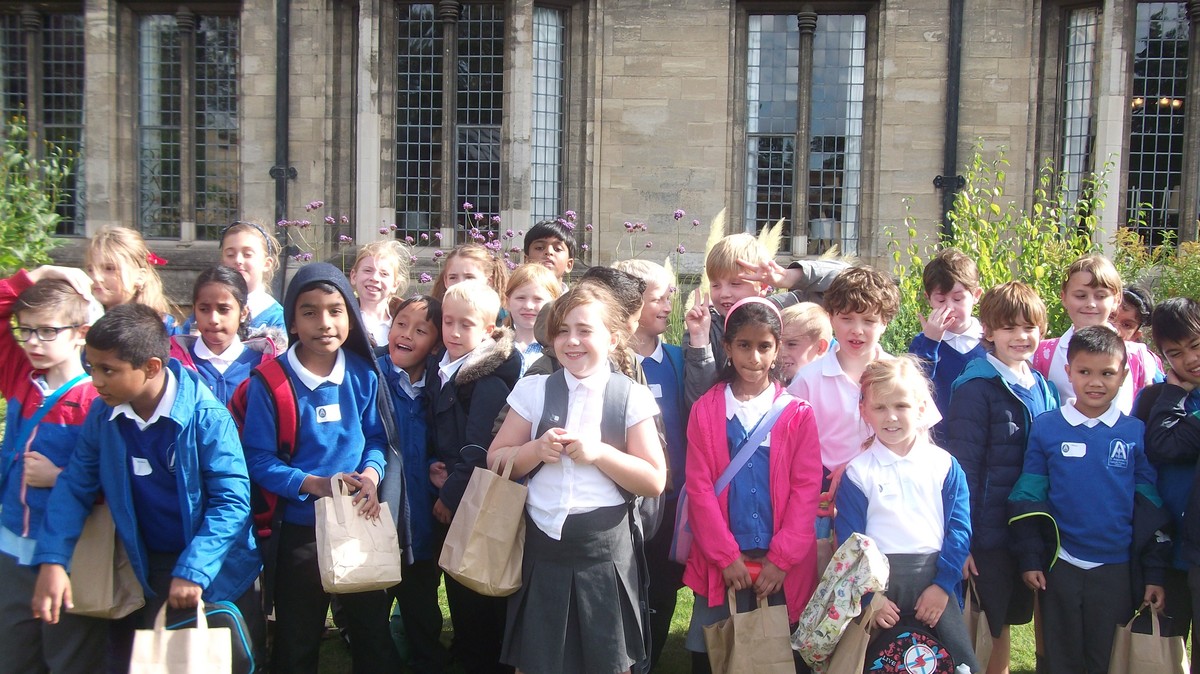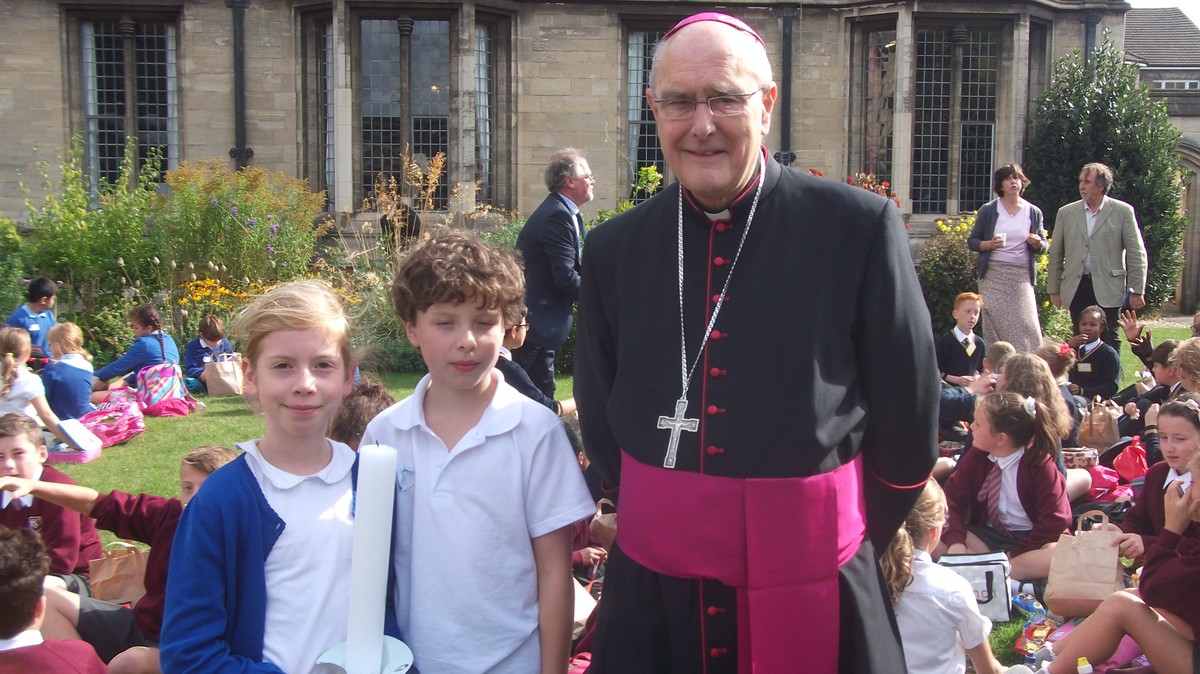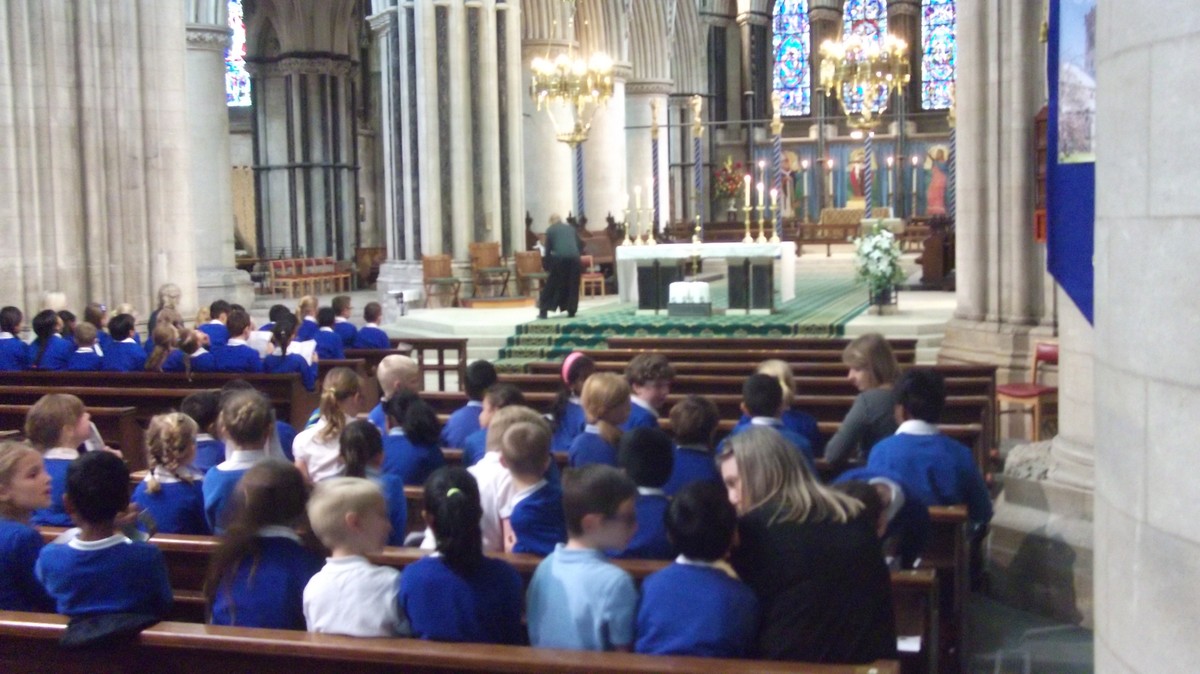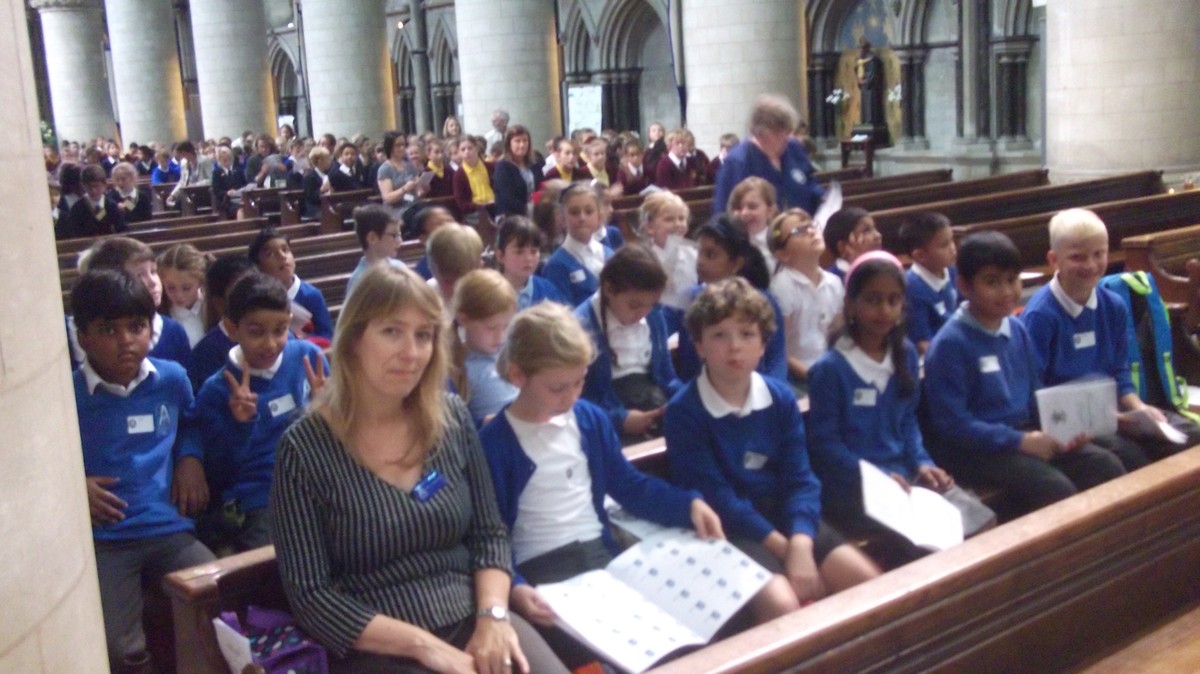 Y4 made a great start to their new term with some team building activities, but Mrs Holdsworth didn't know whether to laugh or cry!
Team Building September 2016!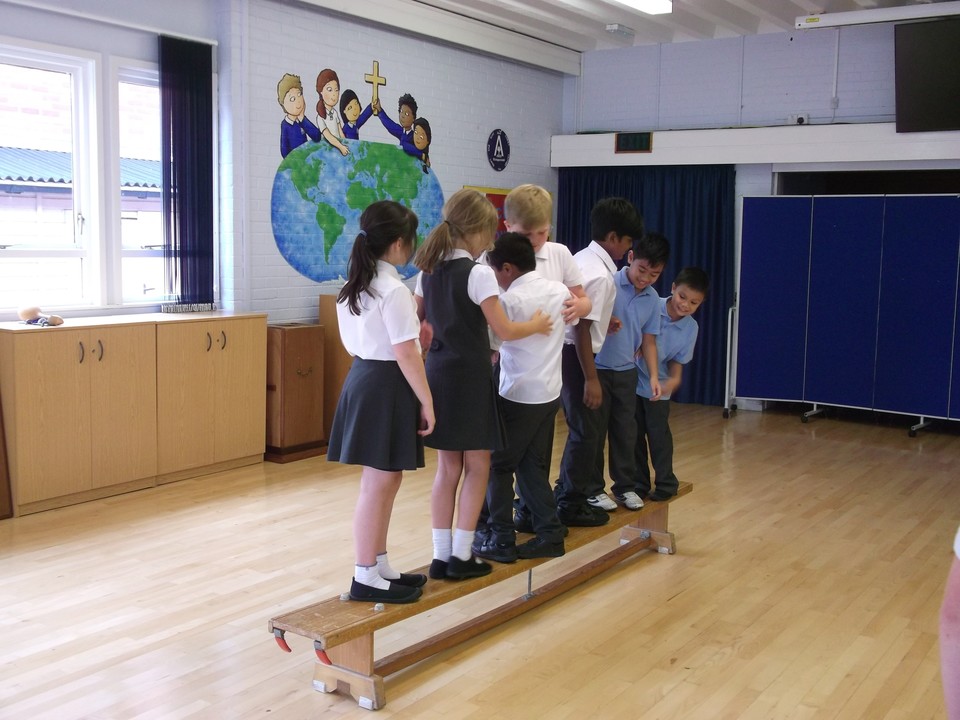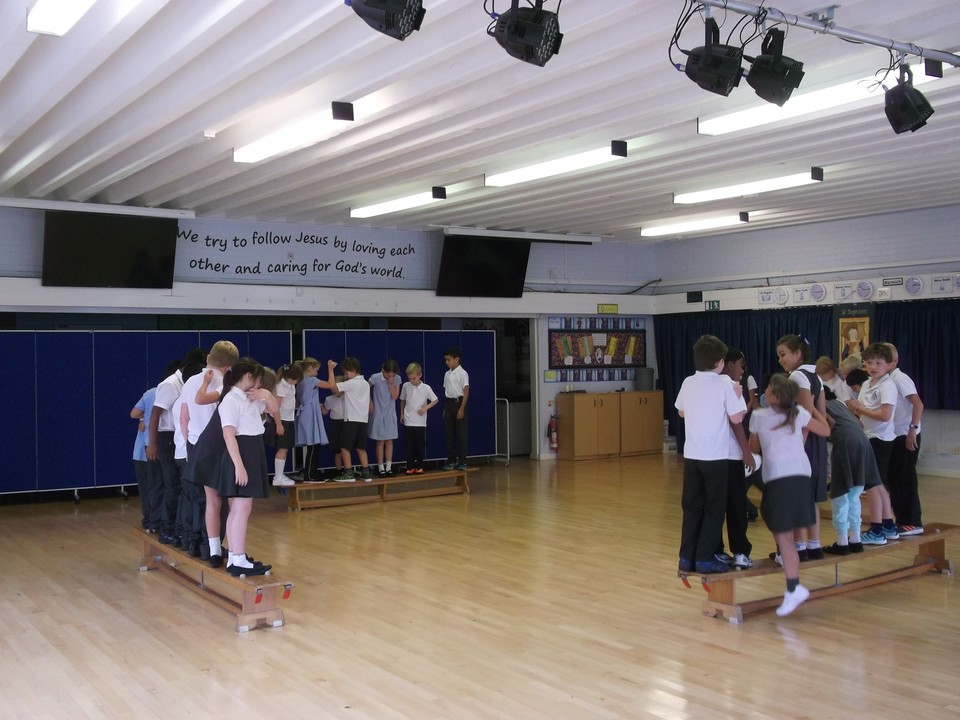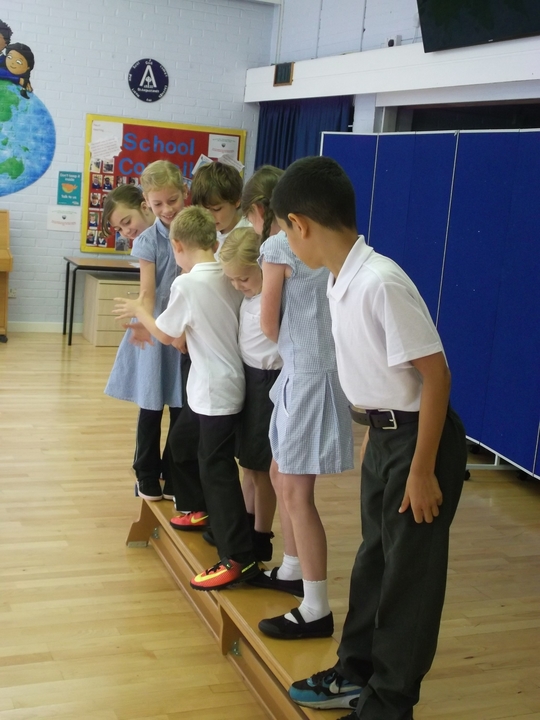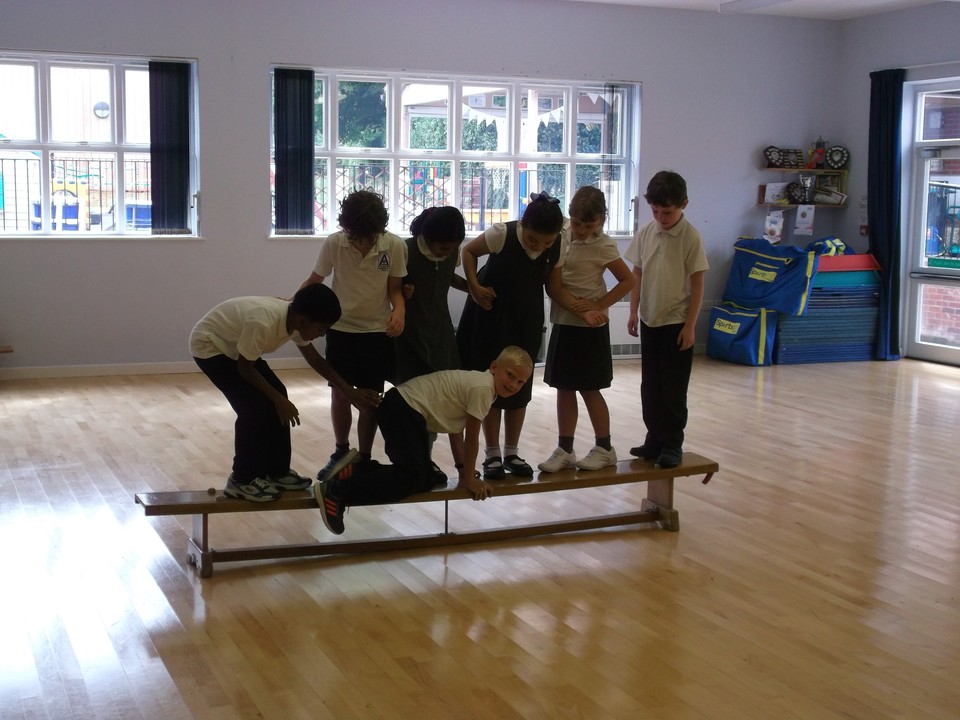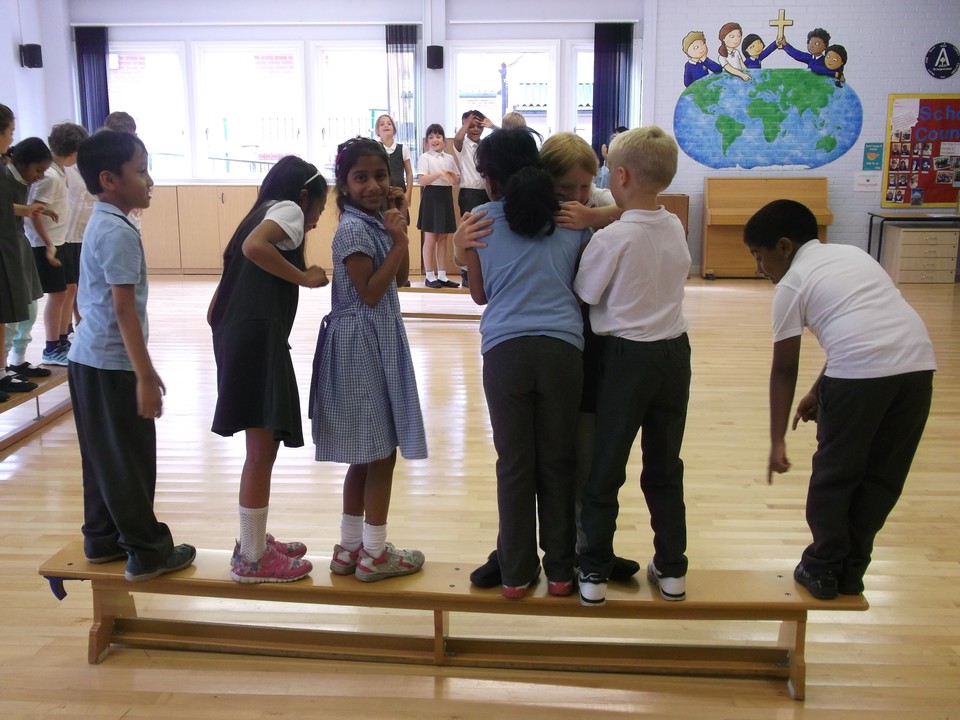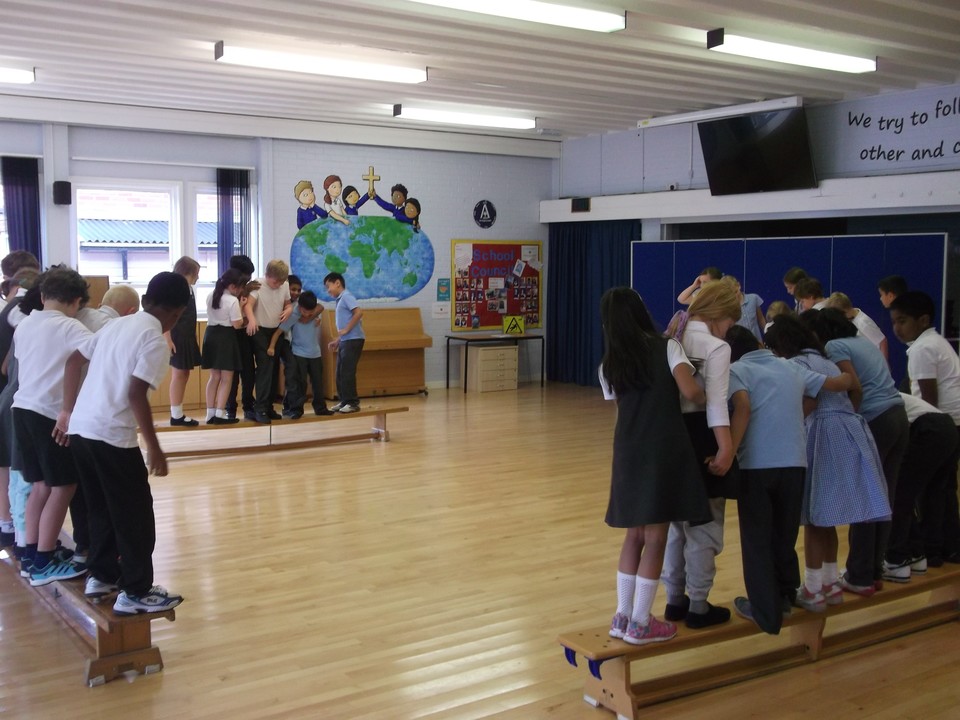 We had a lovely time exploring Thrigby Wildlife Park on our school trip, where we learnt all about different wildlife and their habitats!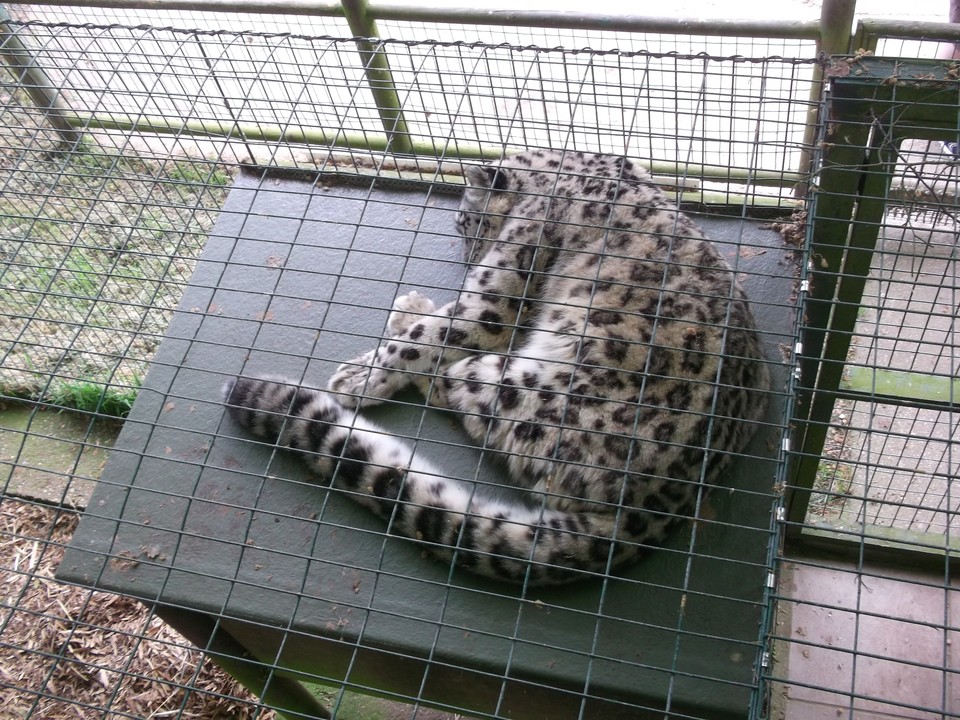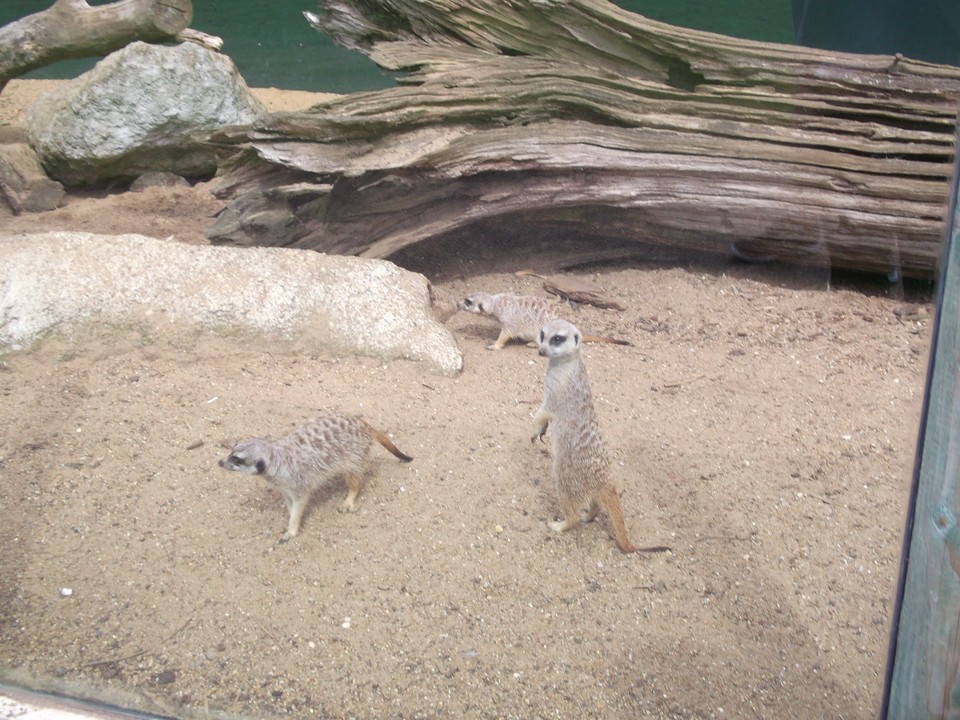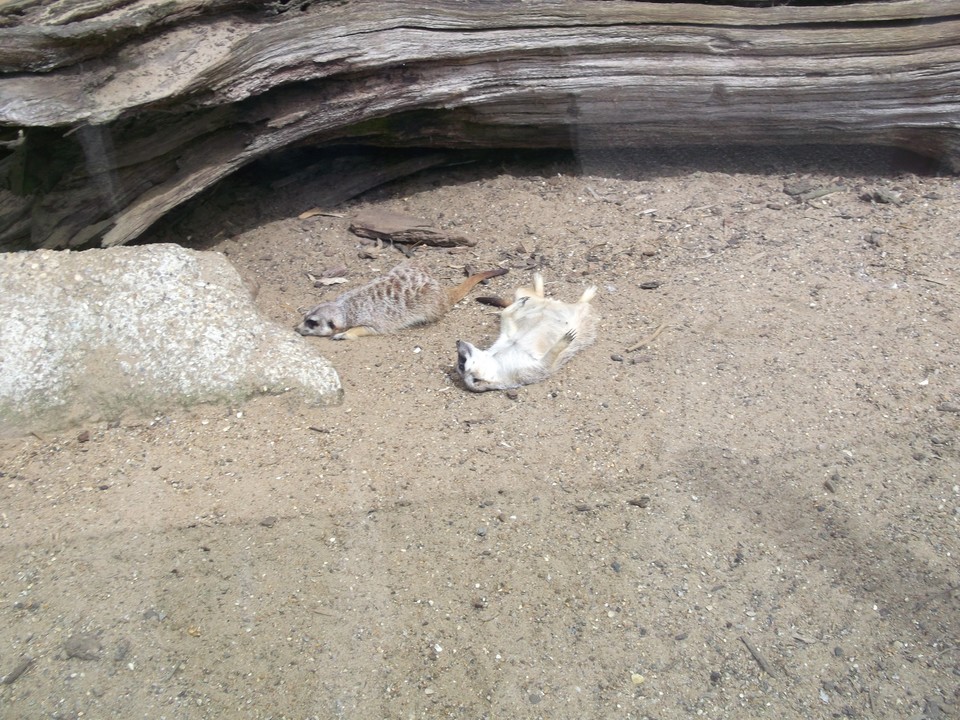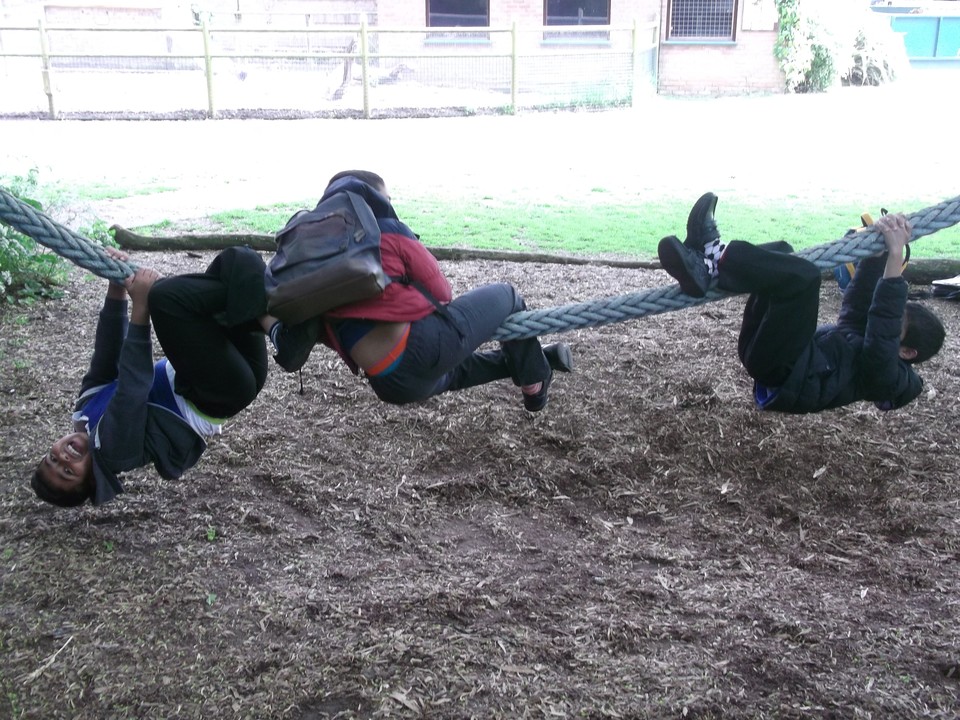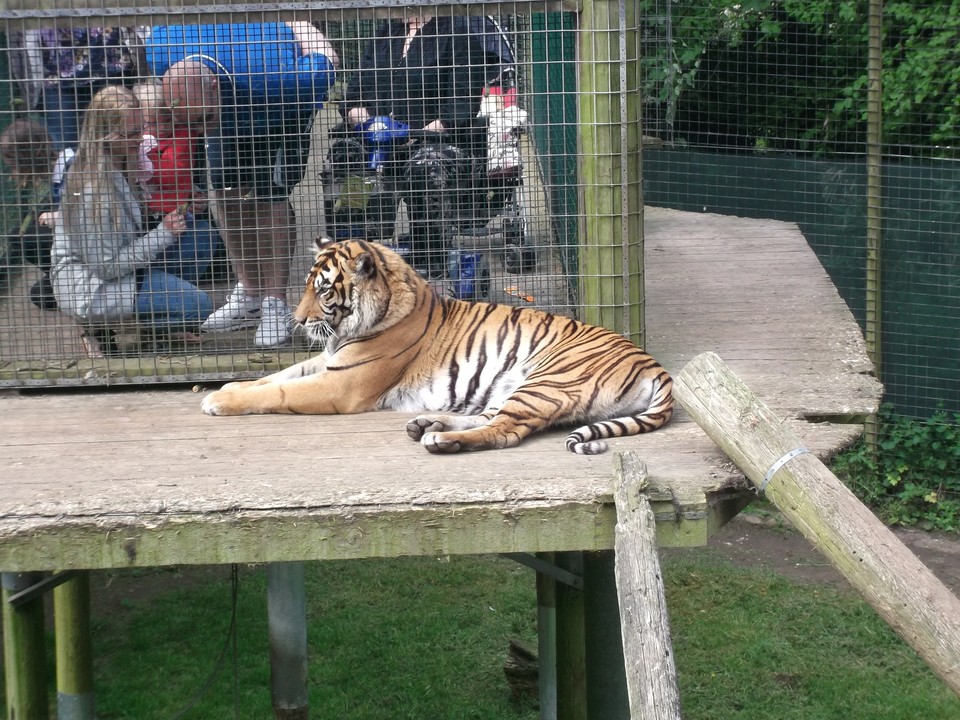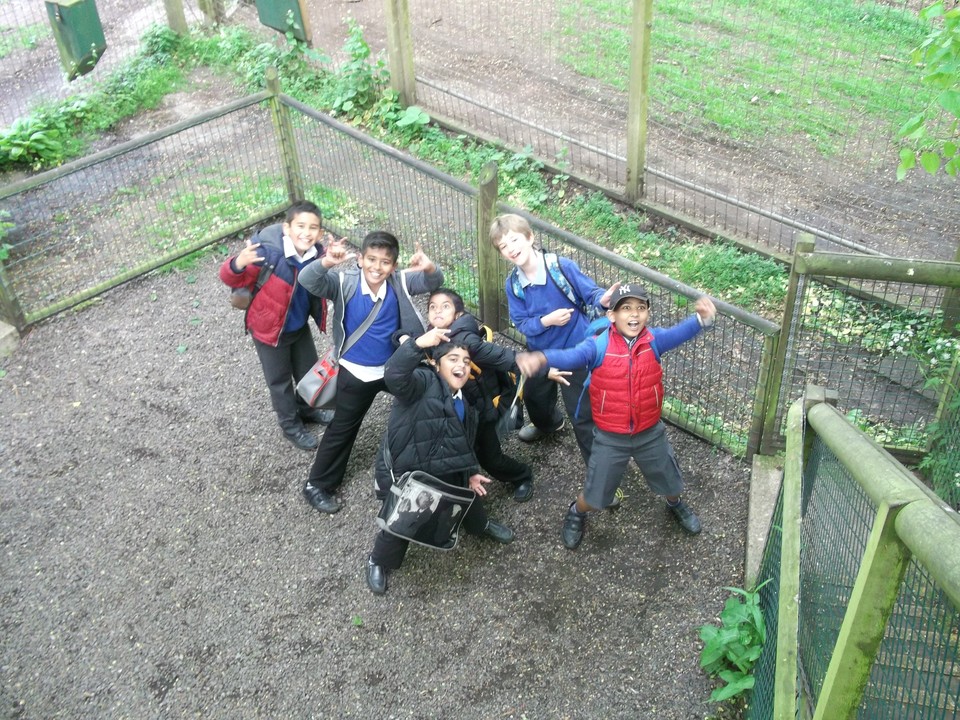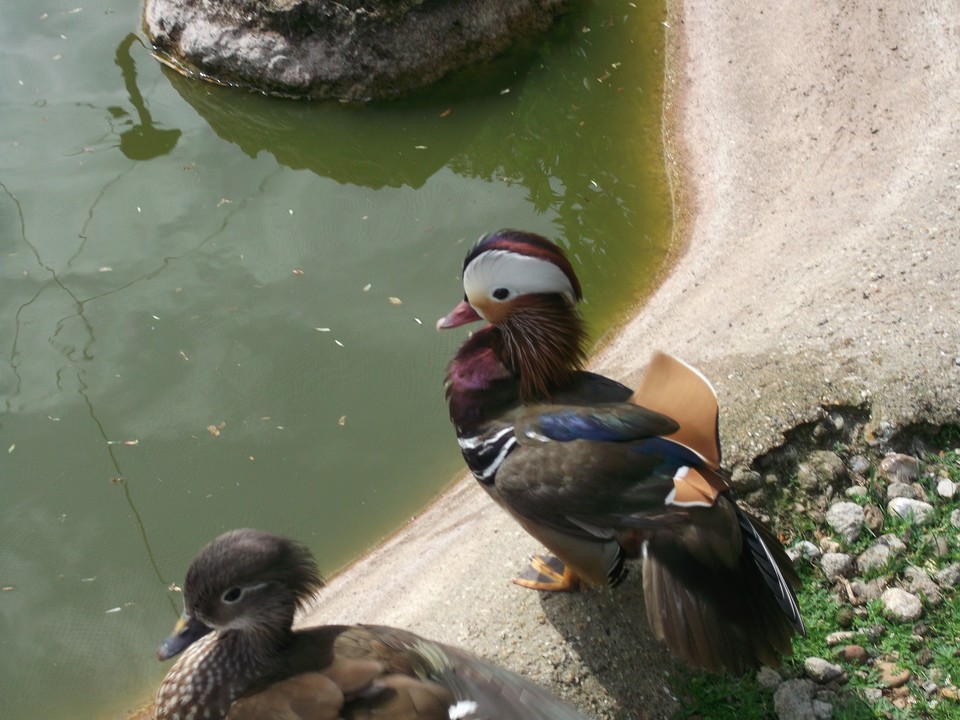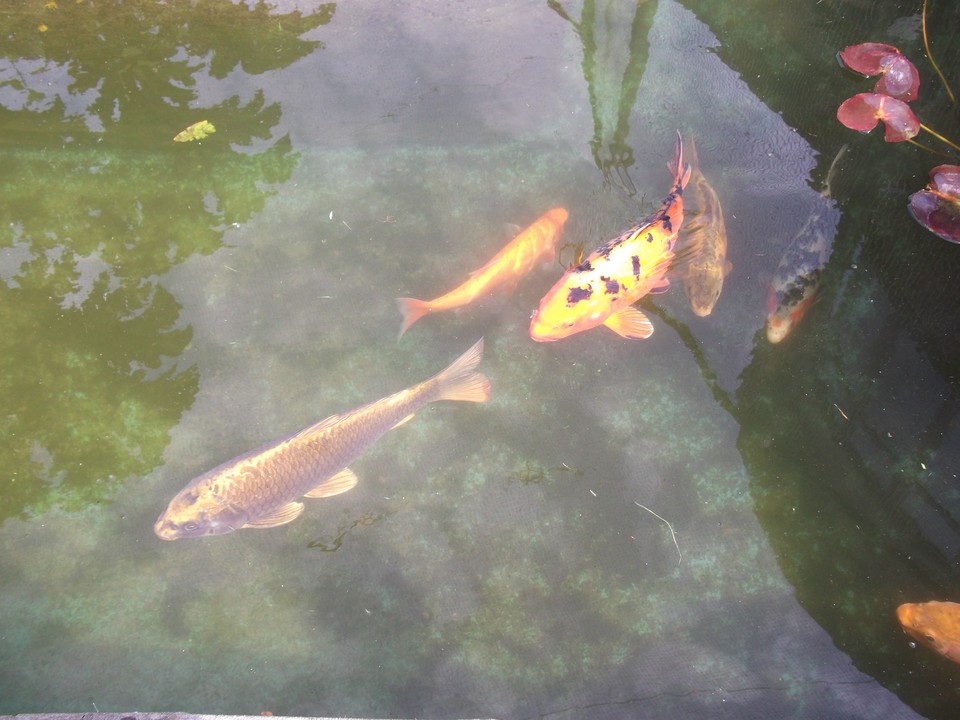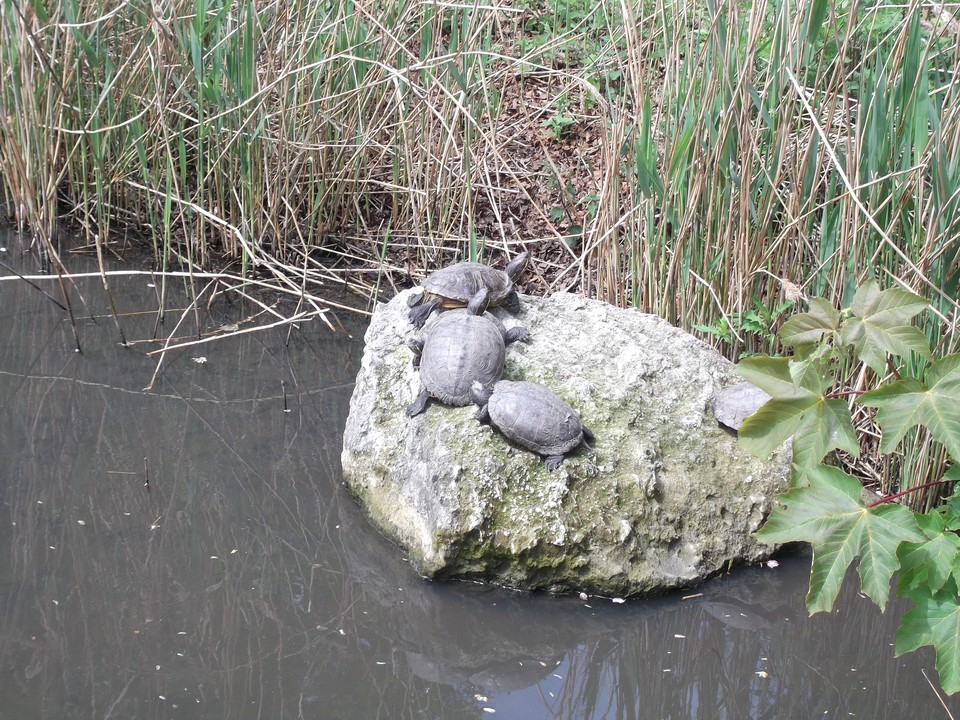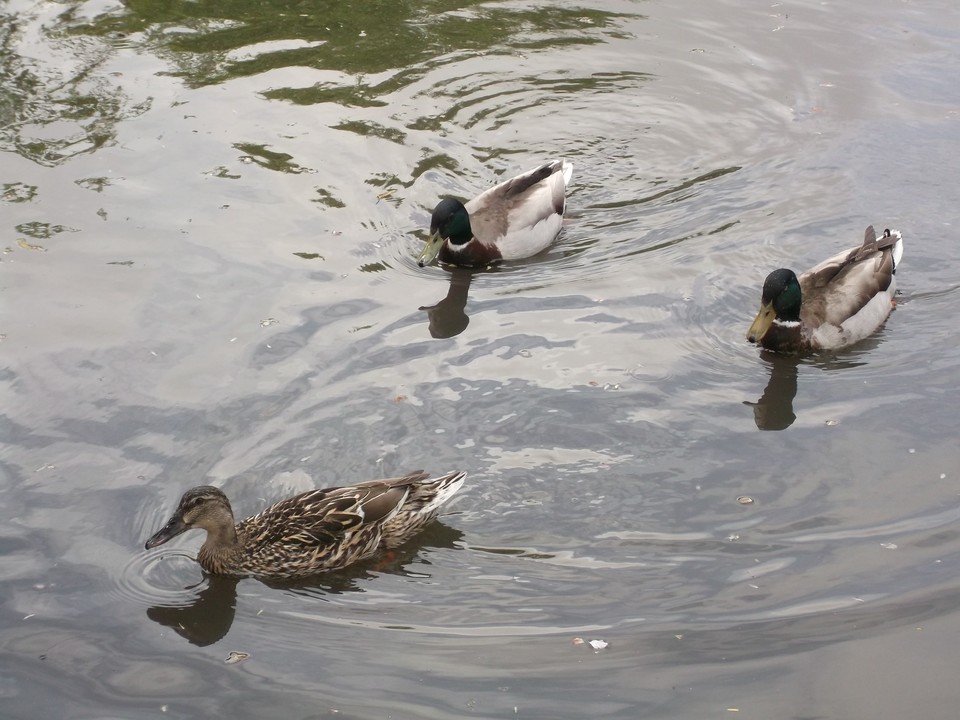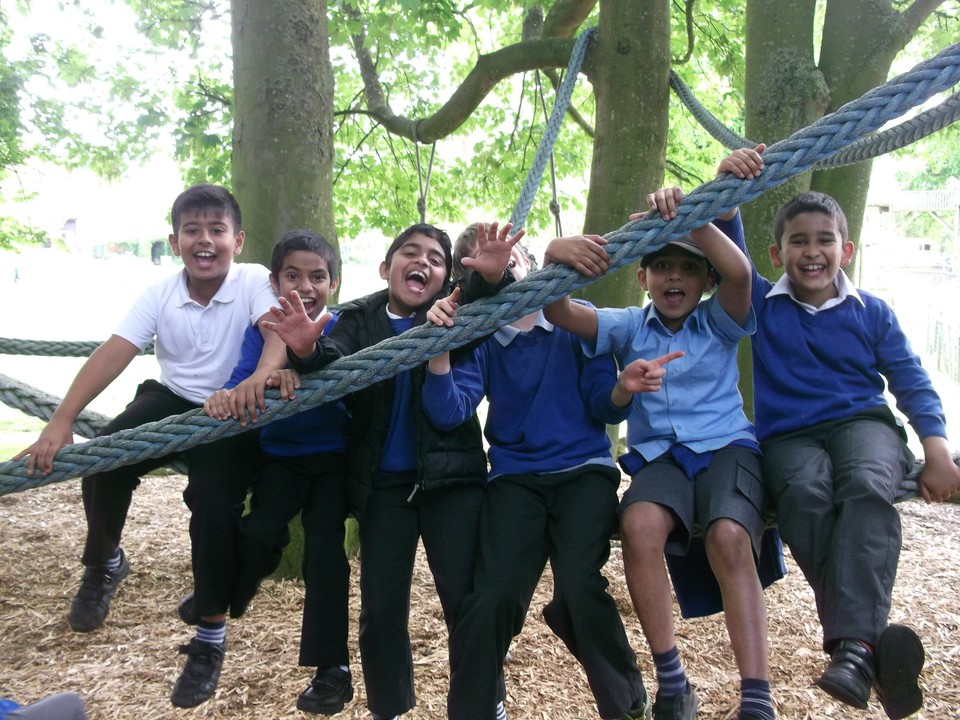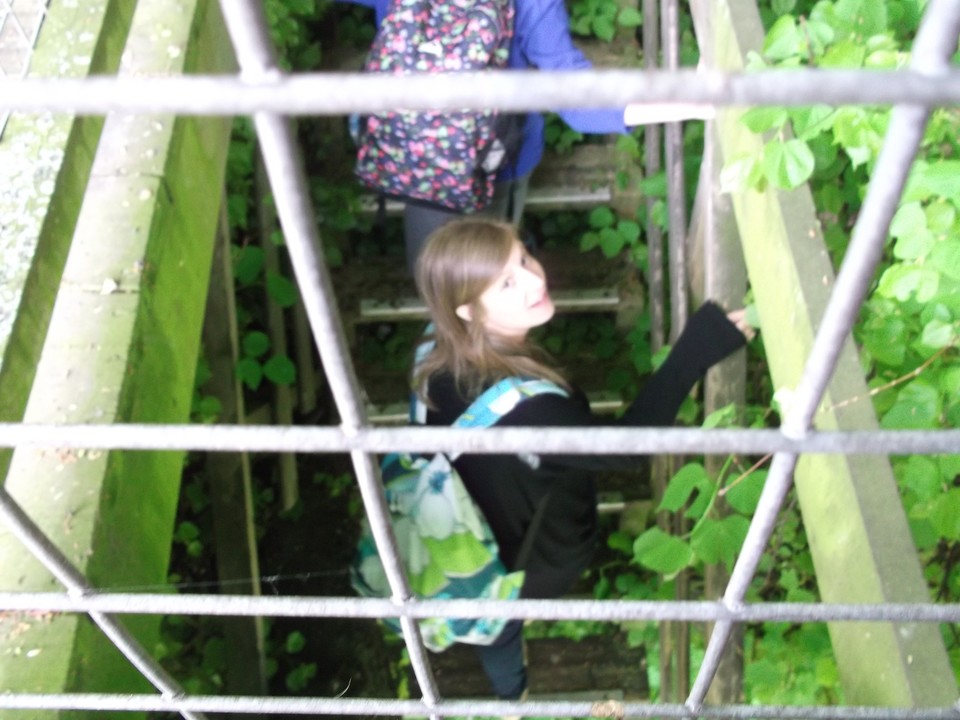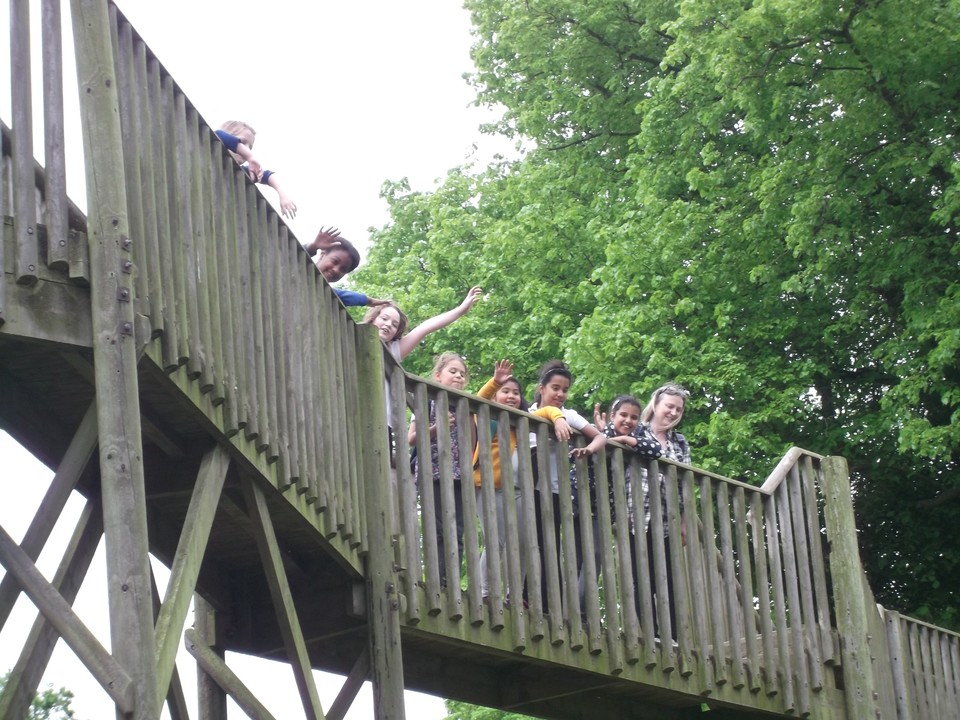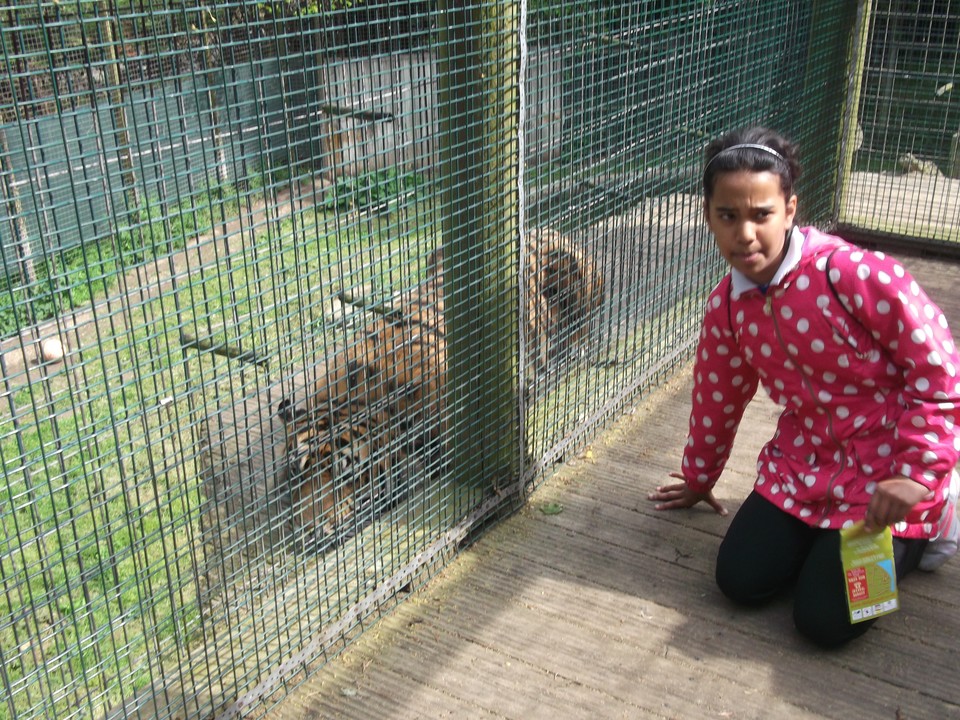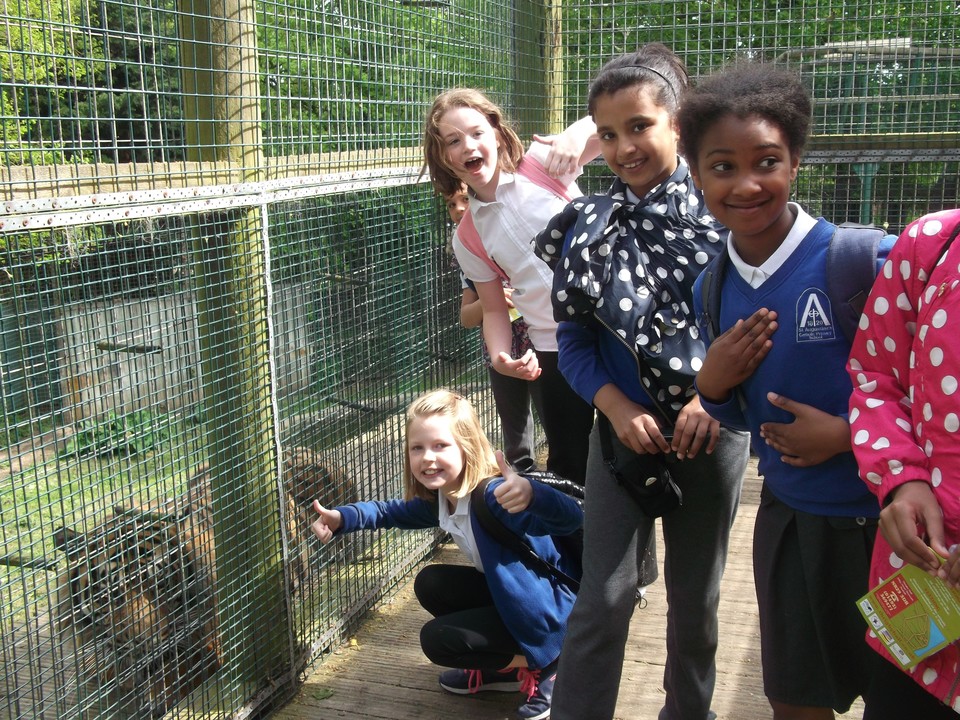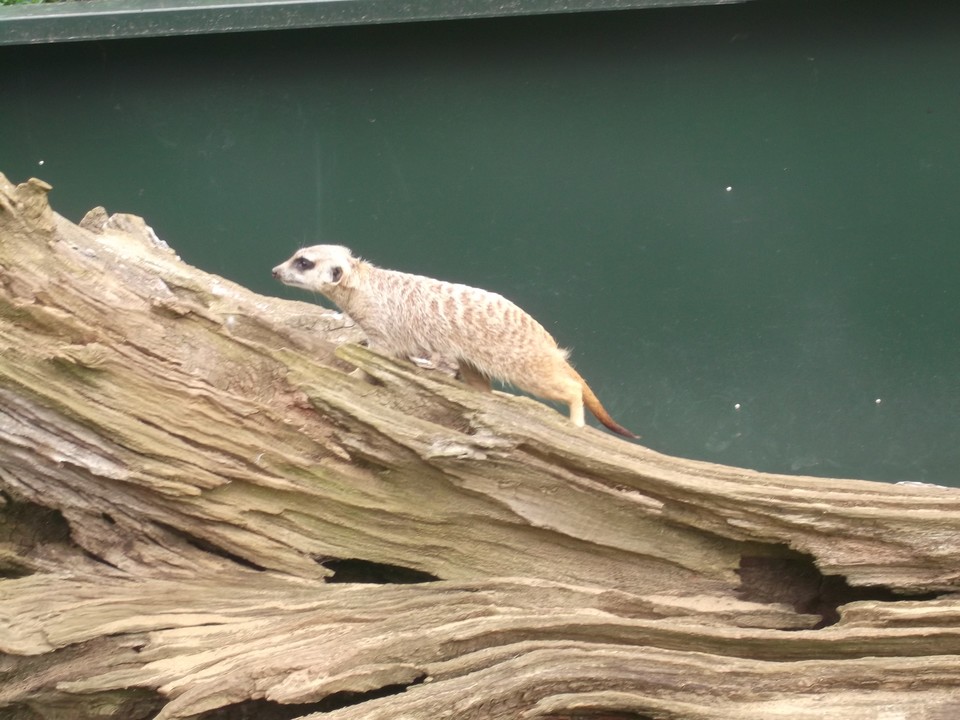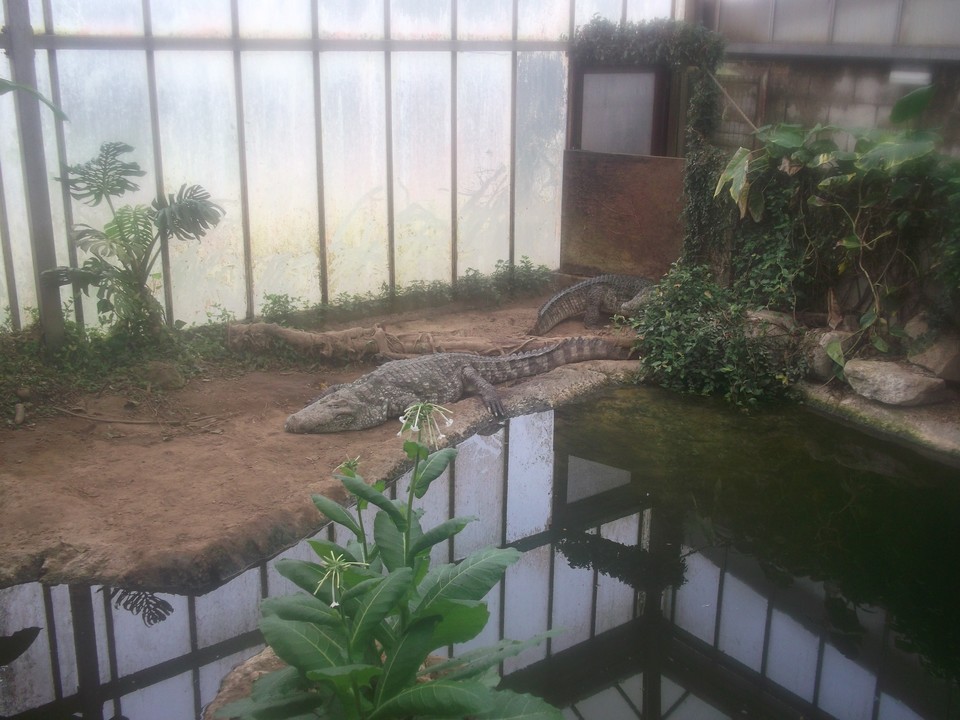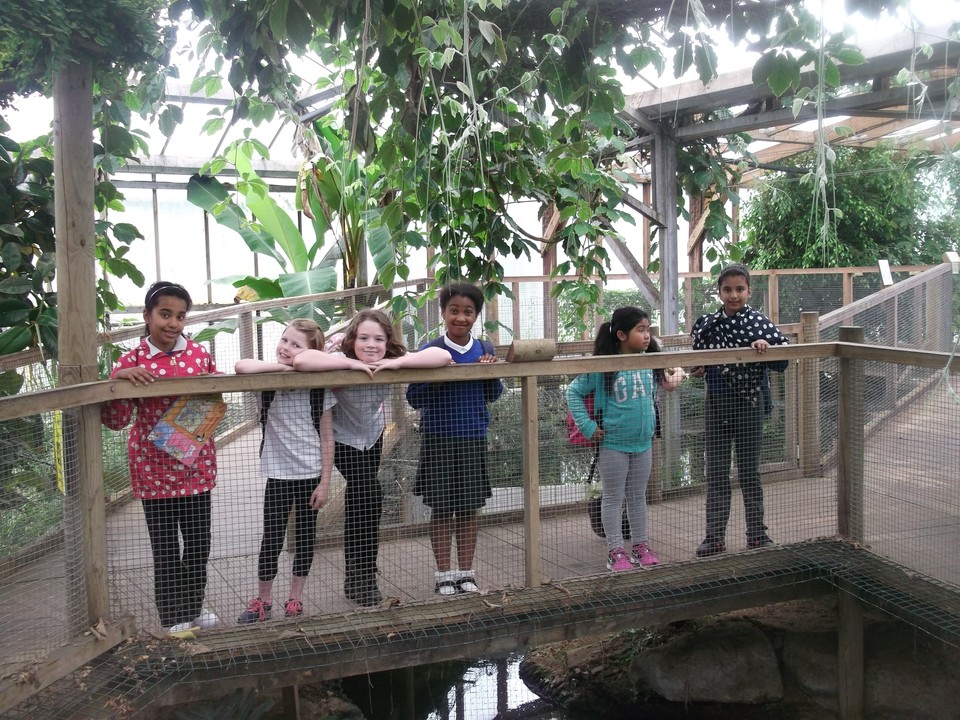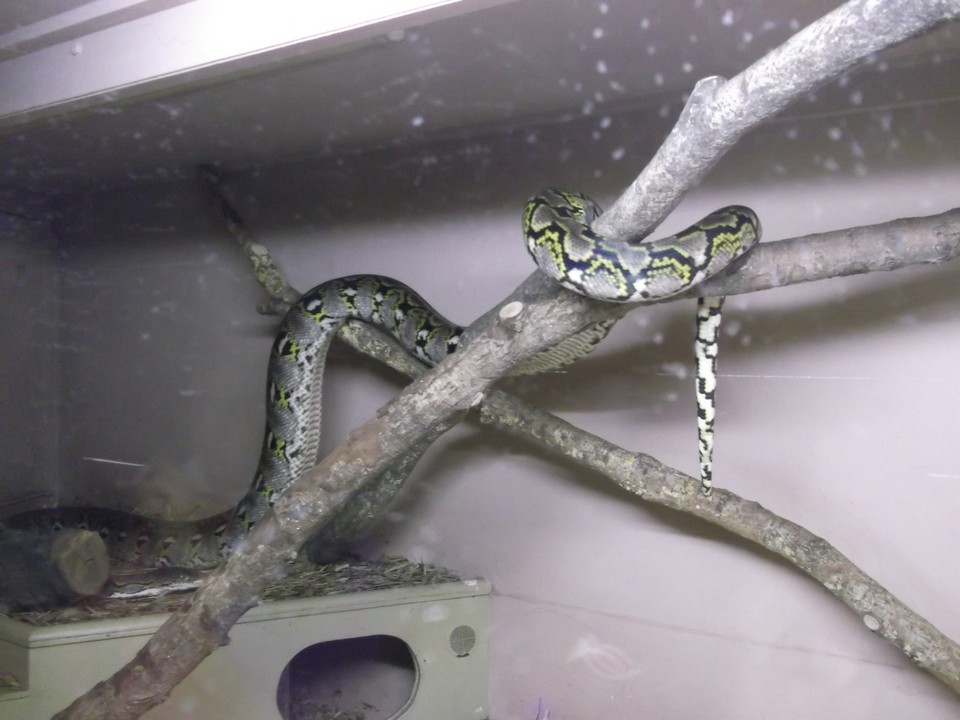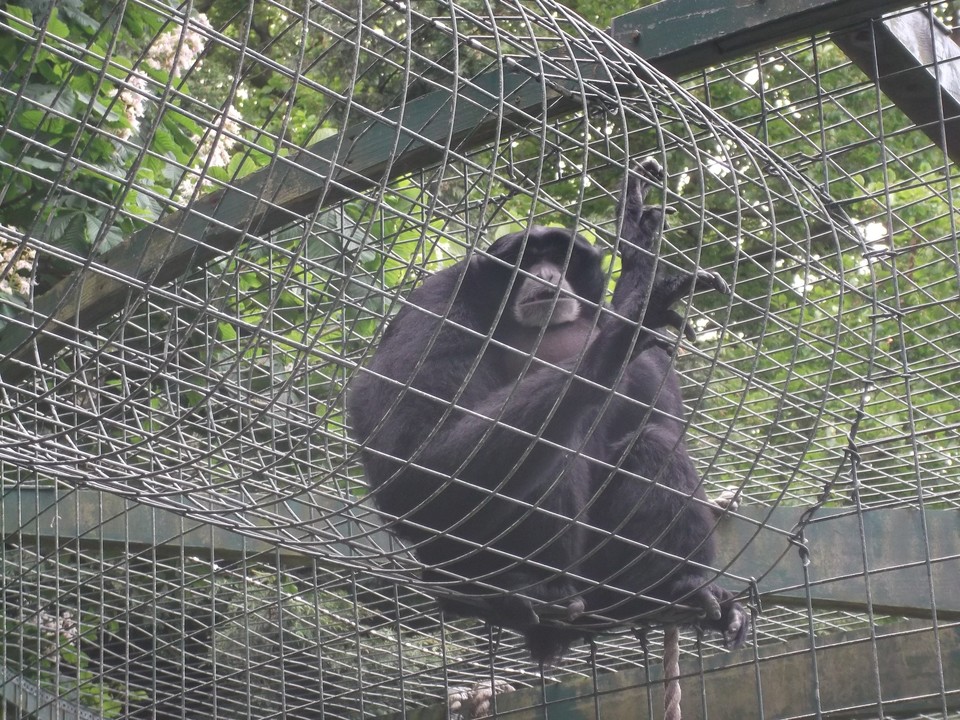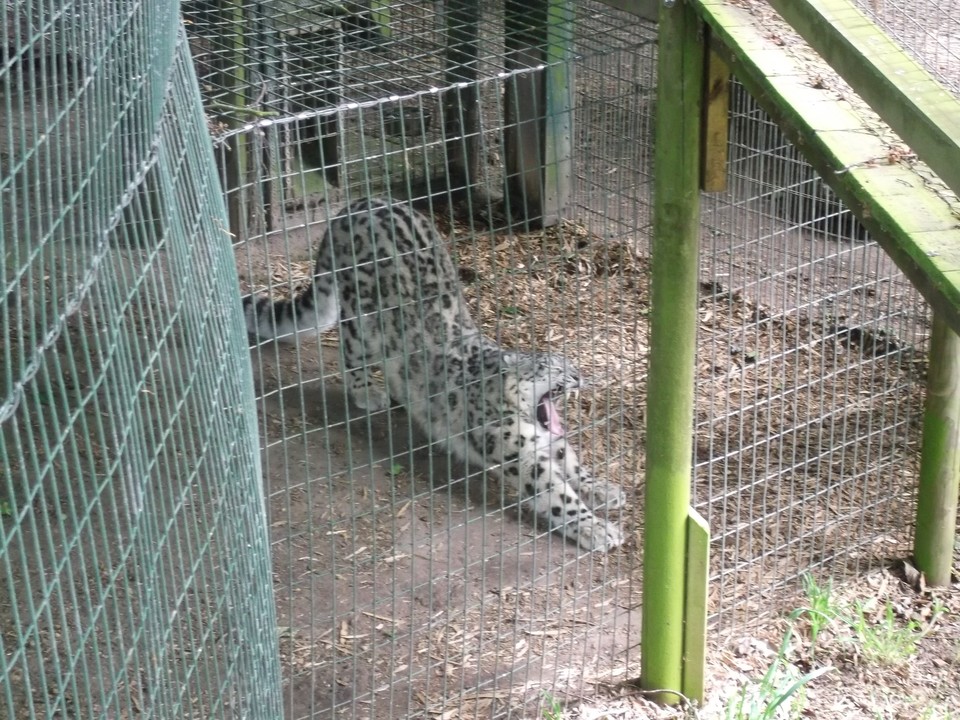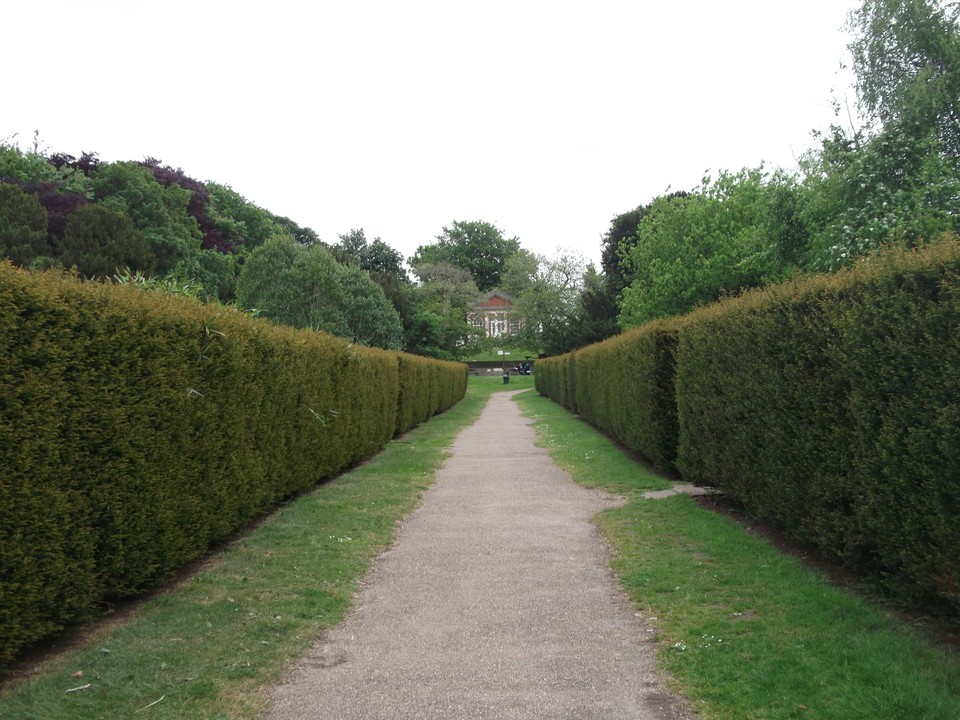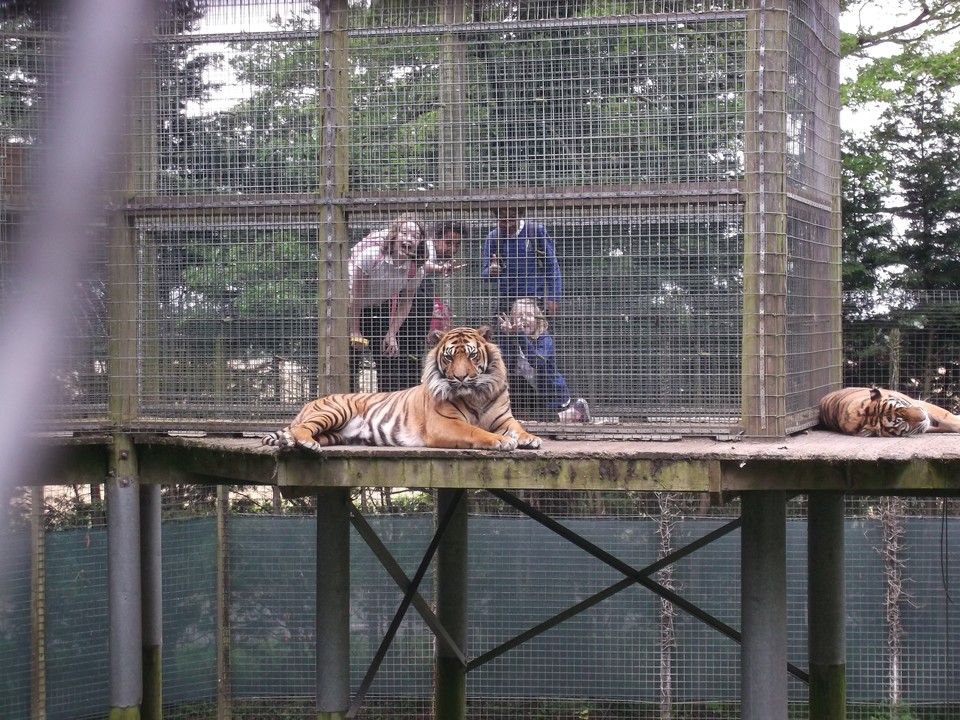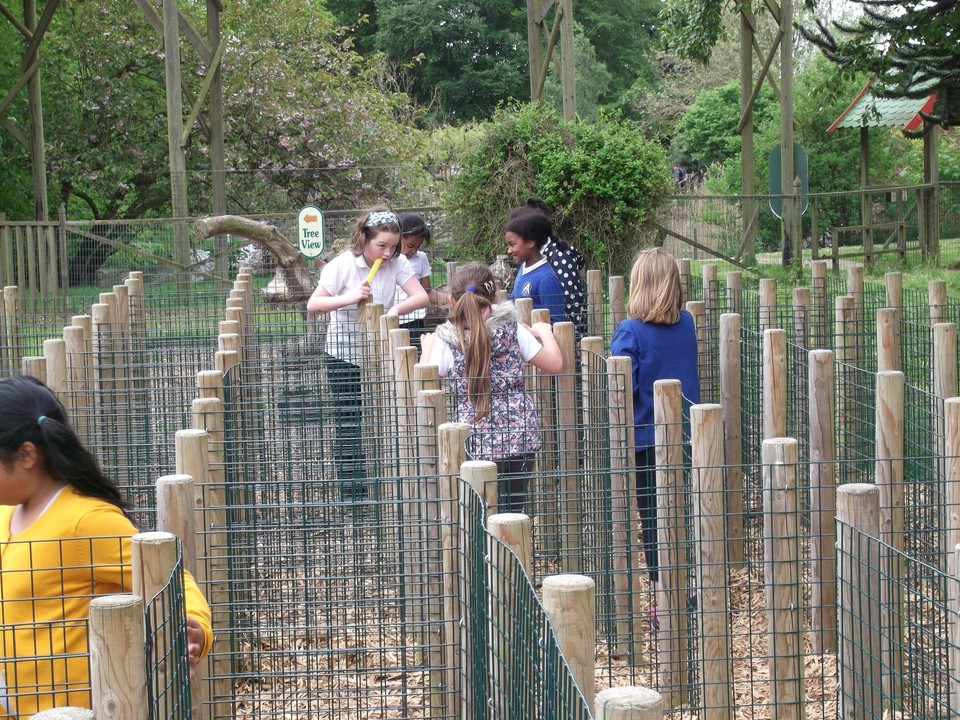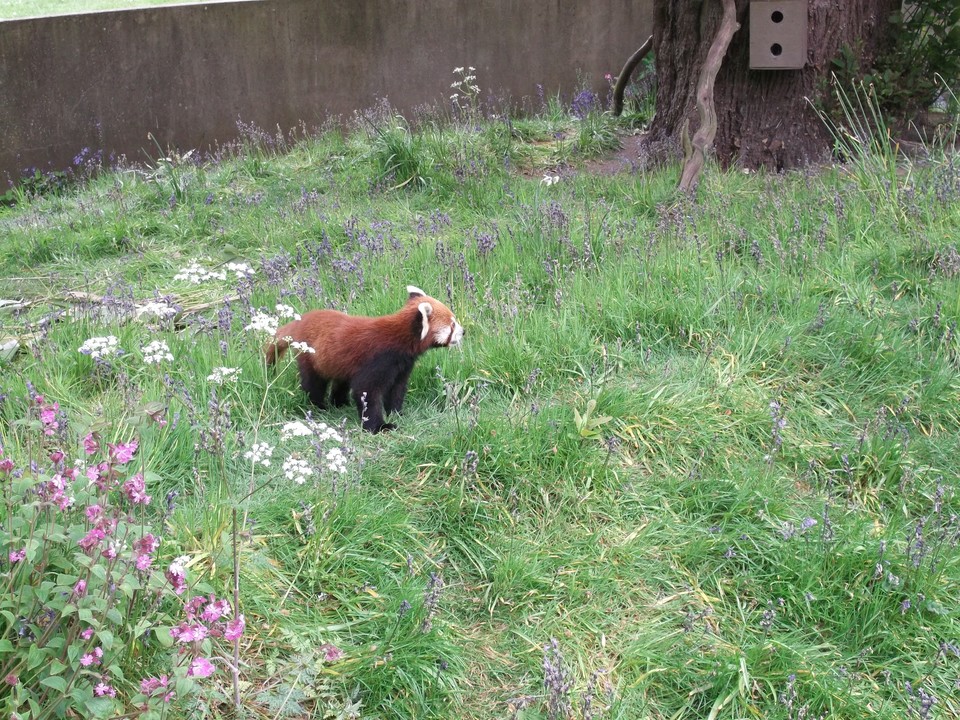 Year 4 took part in the Zumbathon to help raise money for charity. We really enjoyed ourselves. Can you spot the special guest?
Our School Council and Deputy School Council members helped to organise a fantastic teddy bears picnic to help raise money for Children in Need.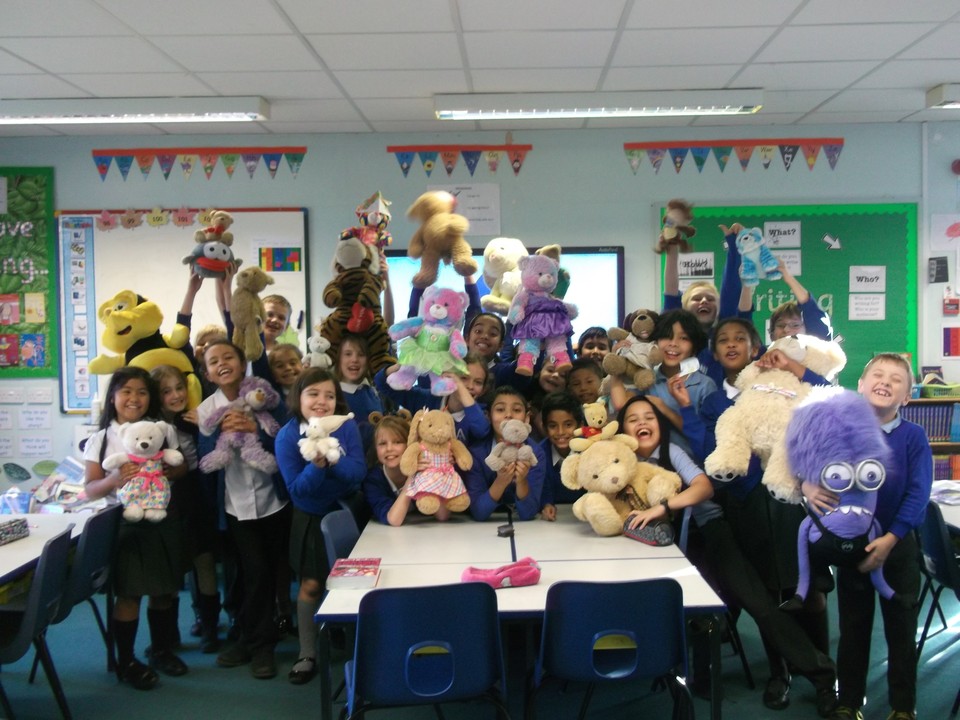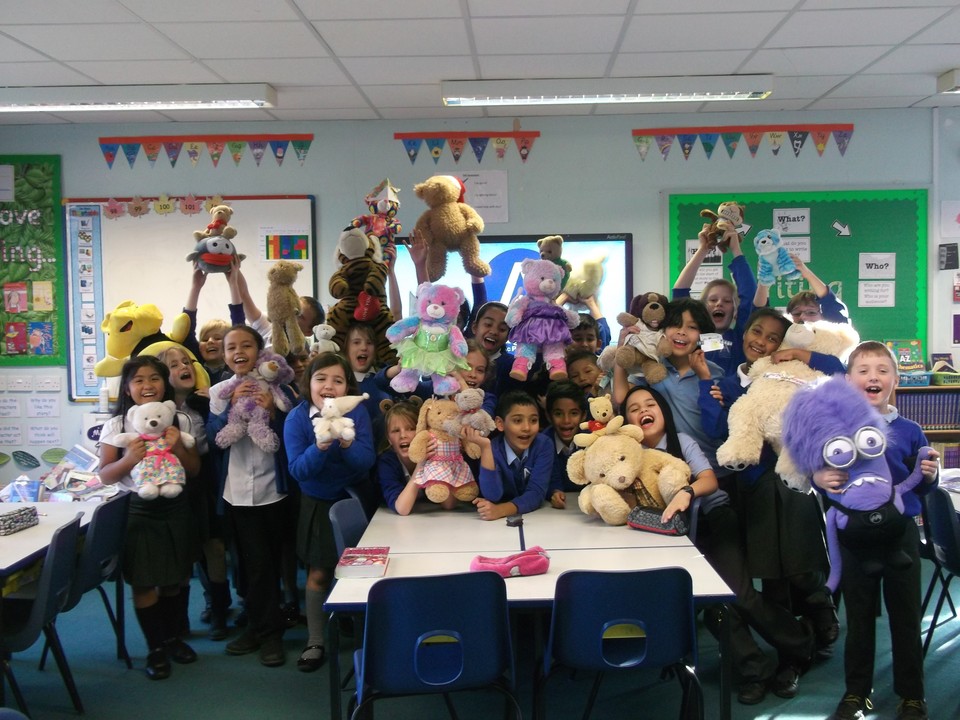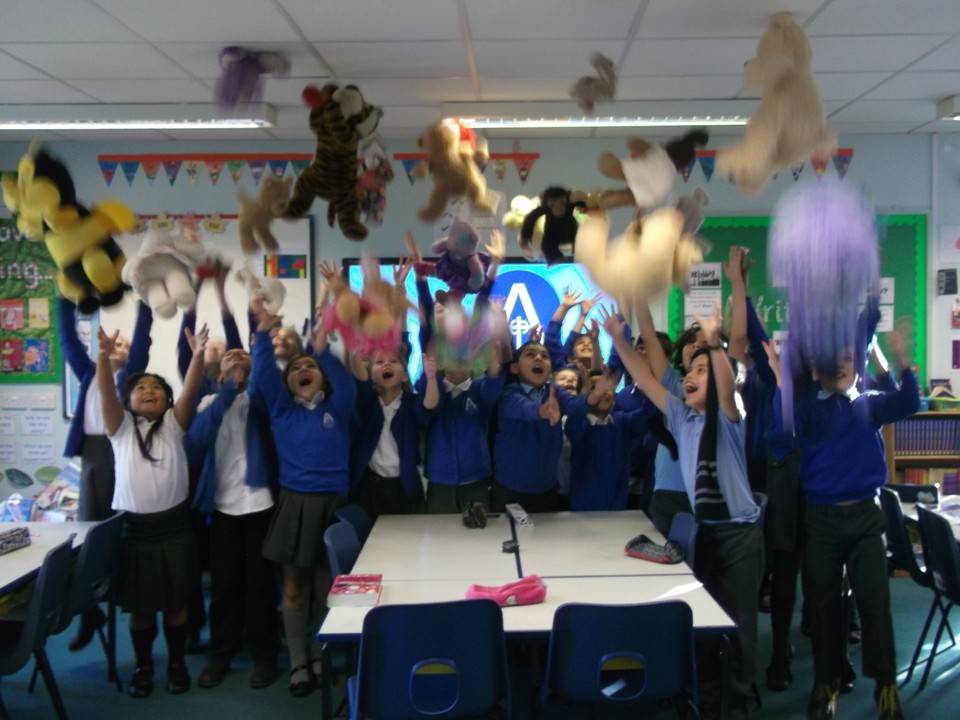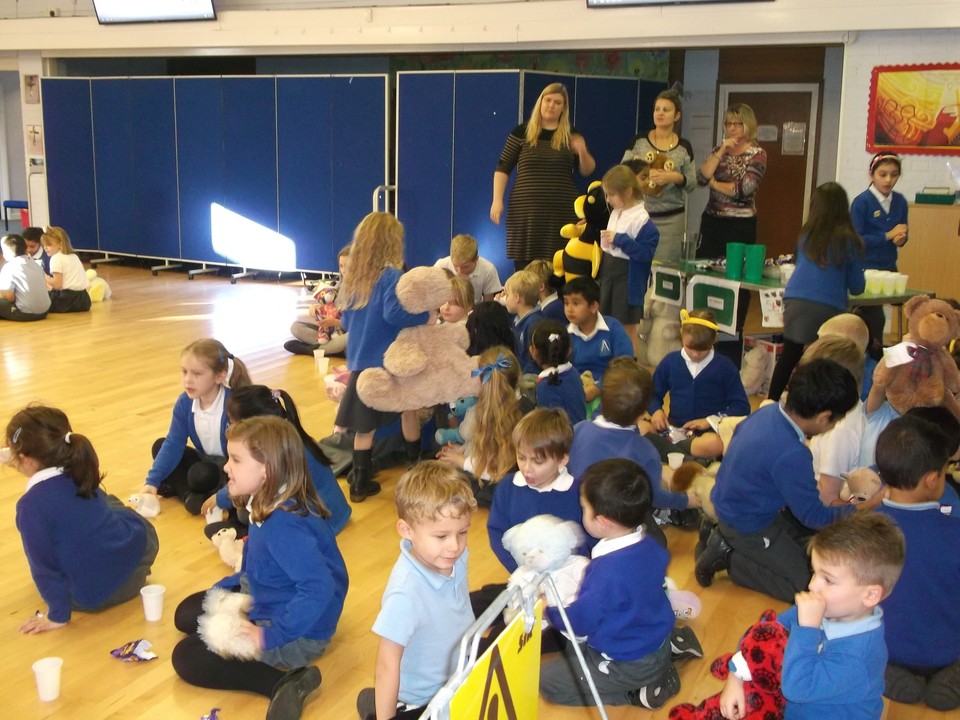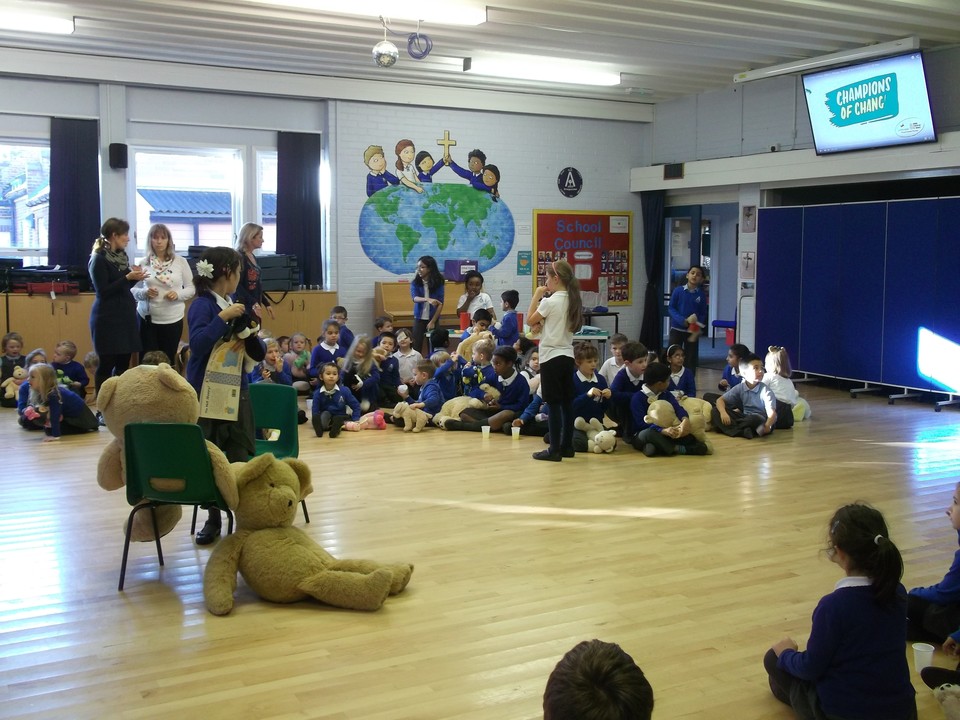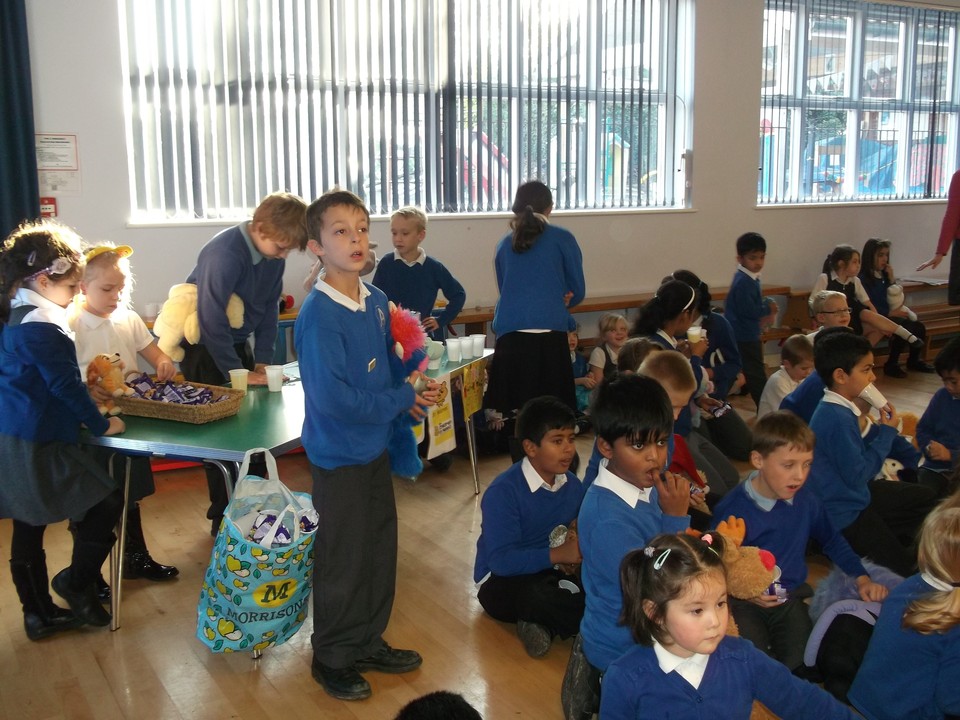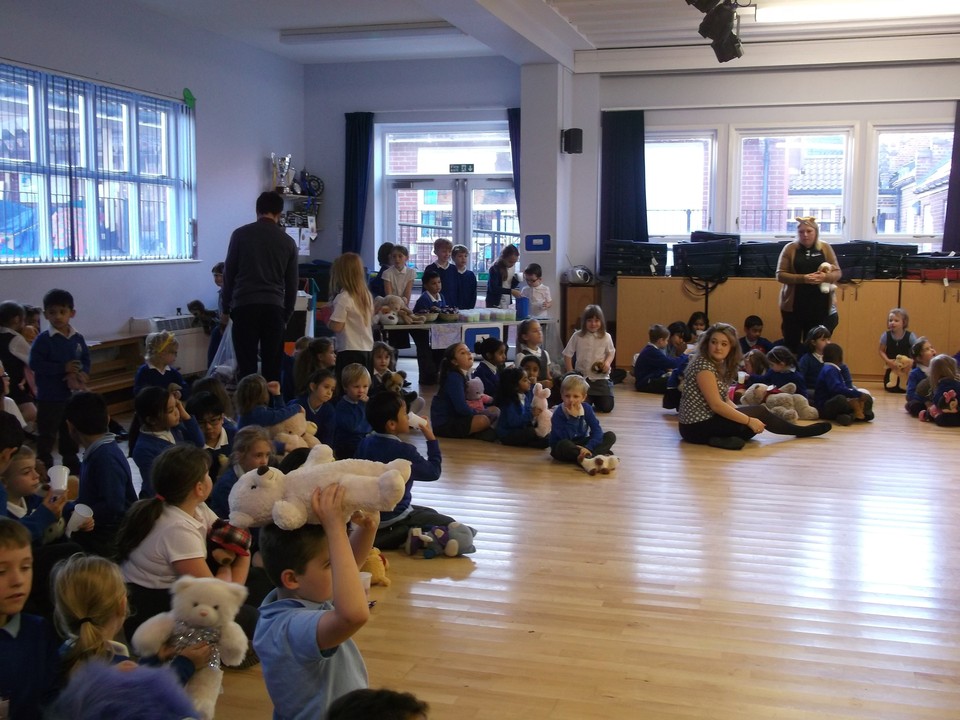 Here are the first three book bingo cards. What books would you recommend?
Over the year, the children will be completing their 'Book Bingo' book reviews. Here are some of our super reporters in action!
We had a fantastic day with the IGNITE team learning about Jesus' love for us and about St. Monica.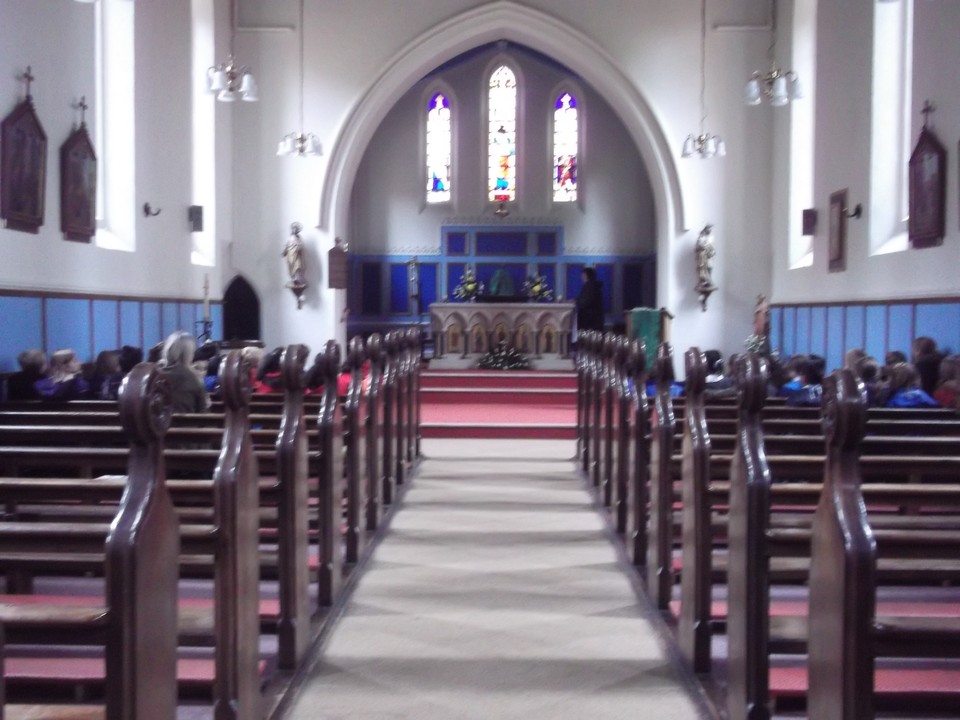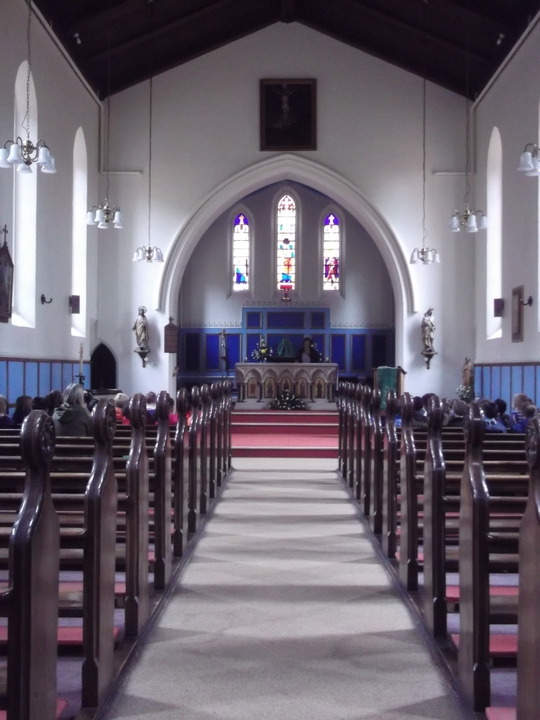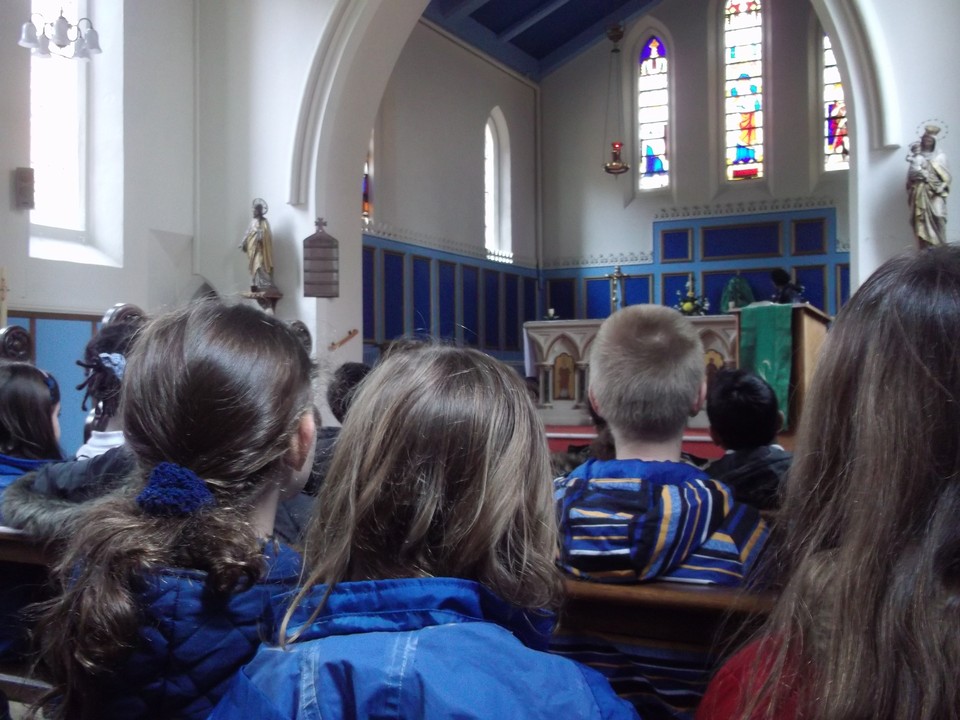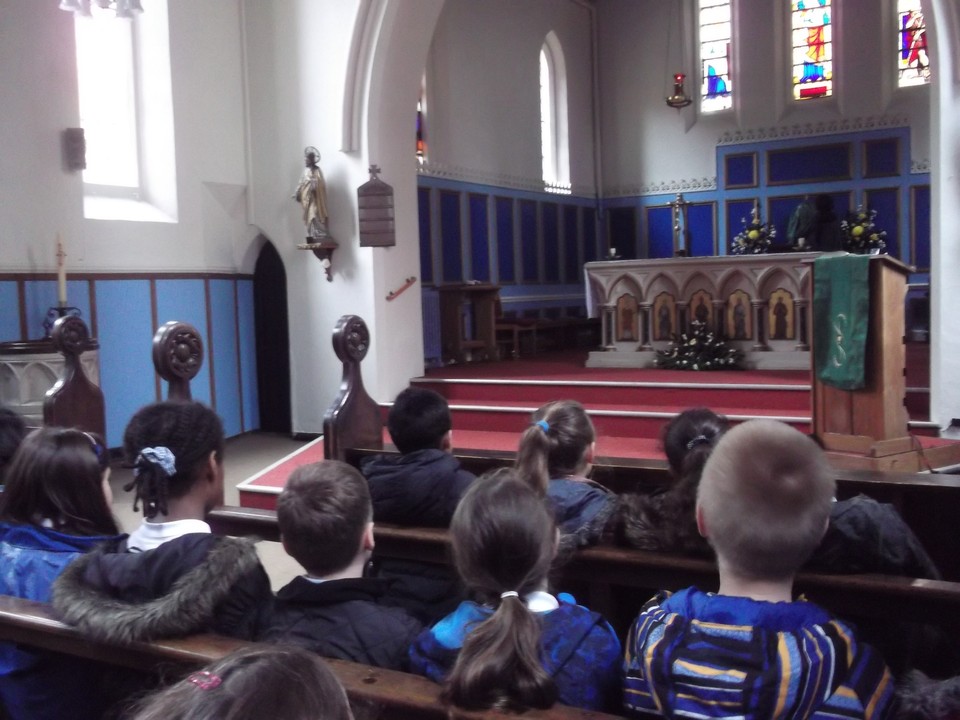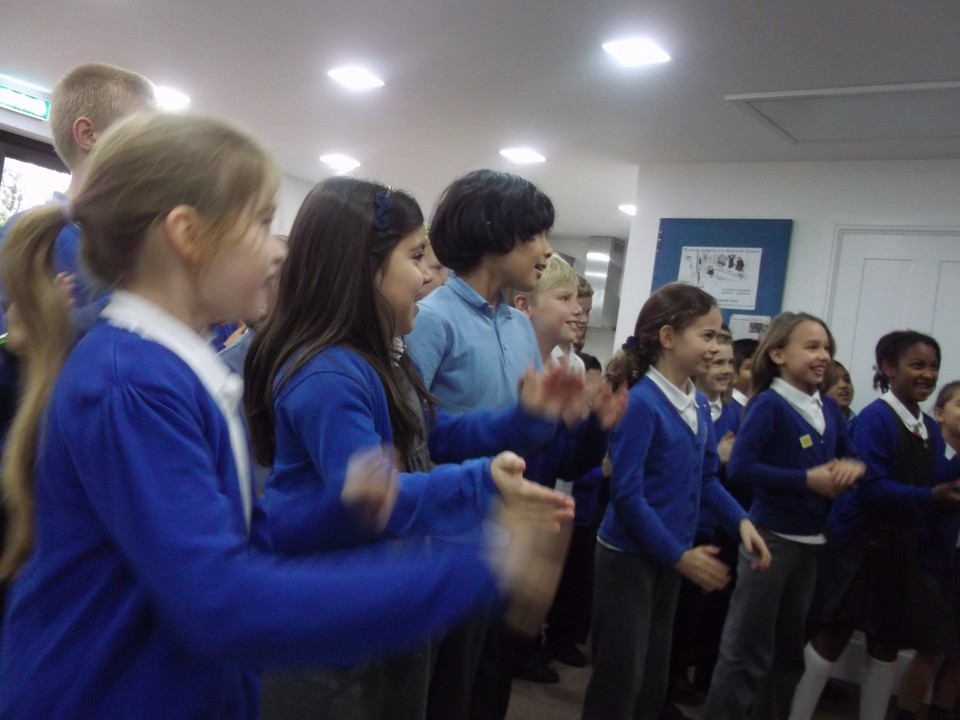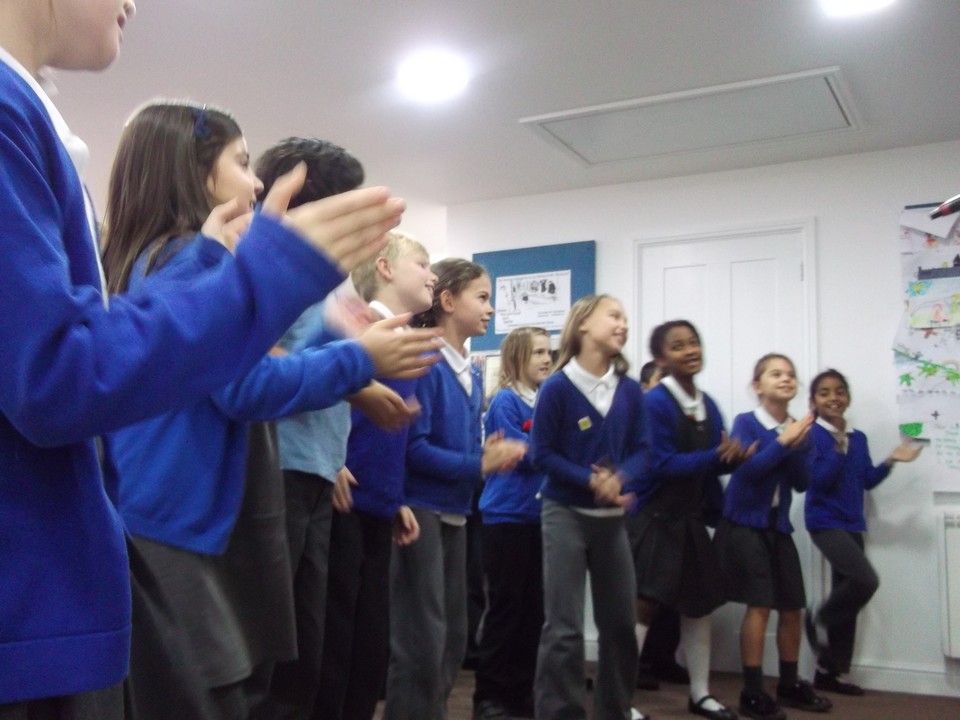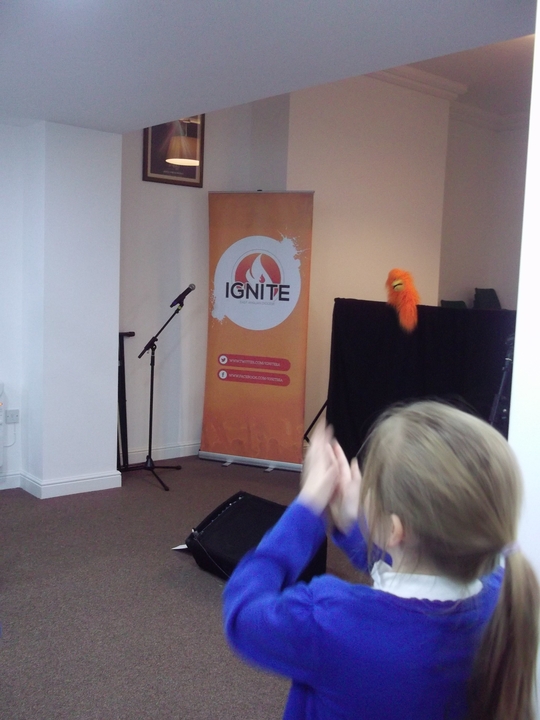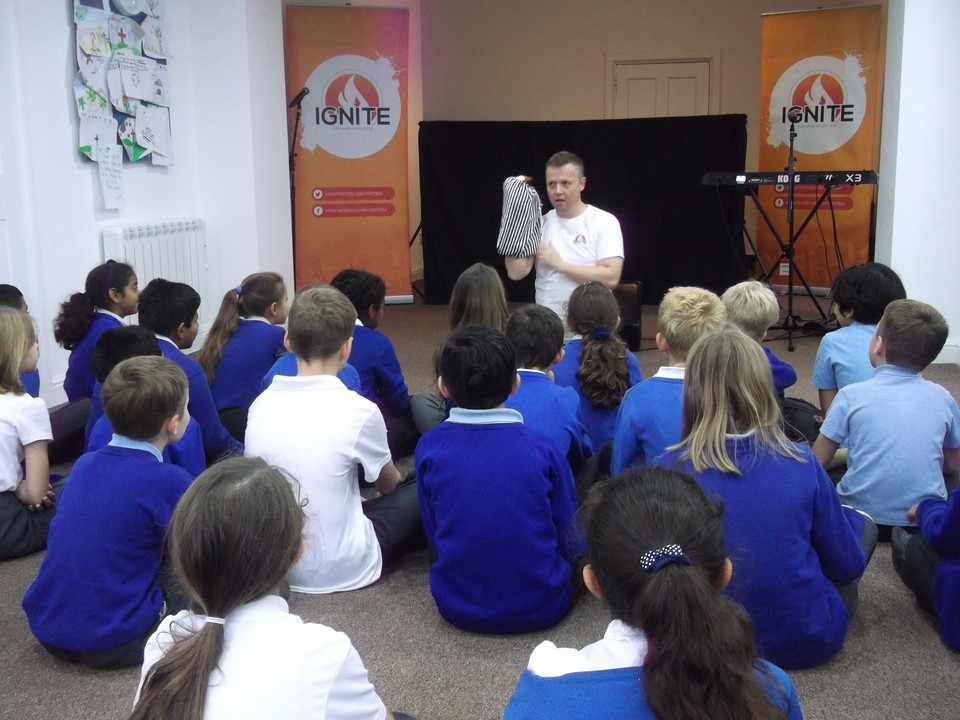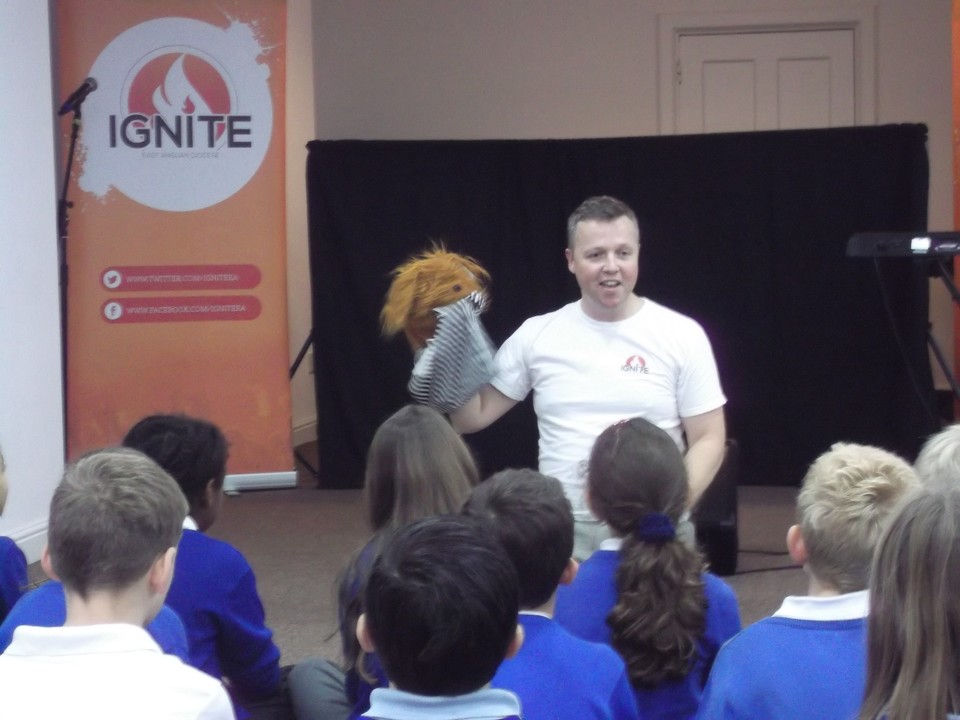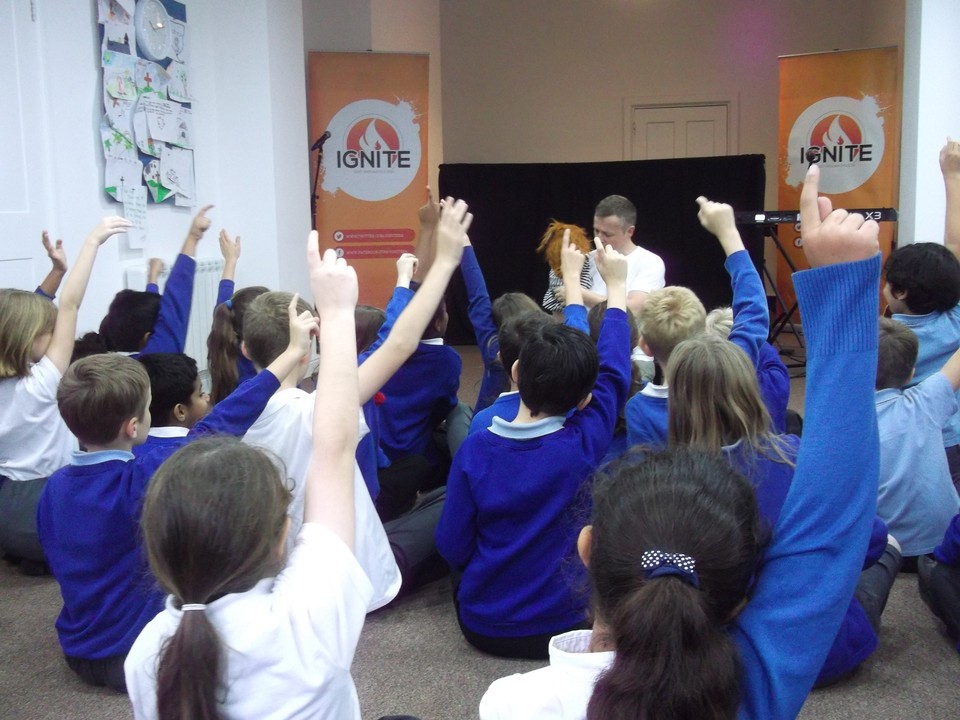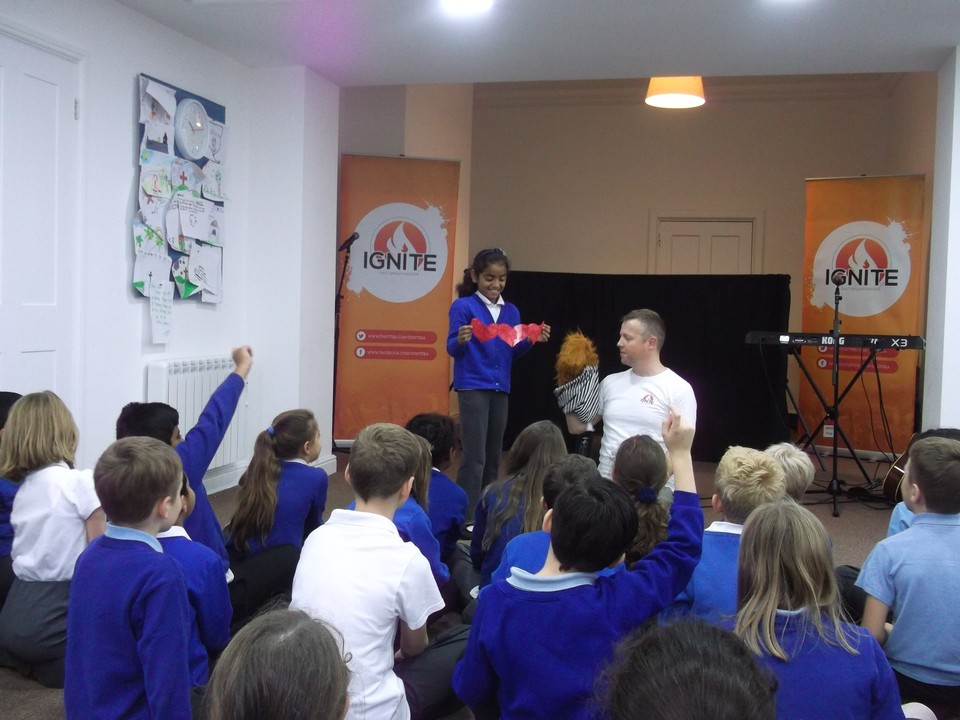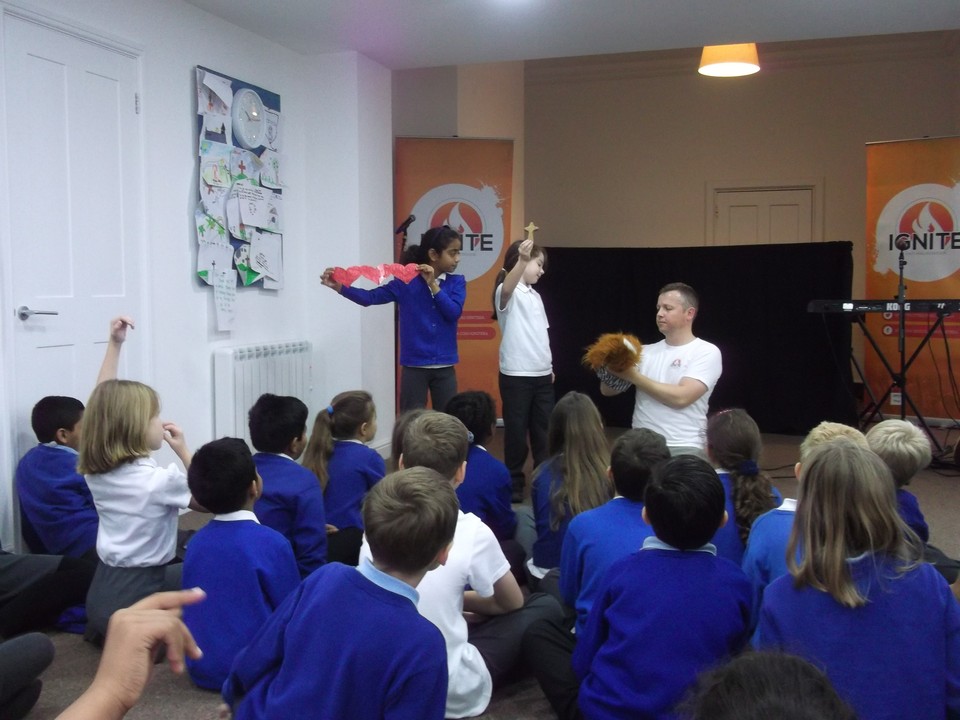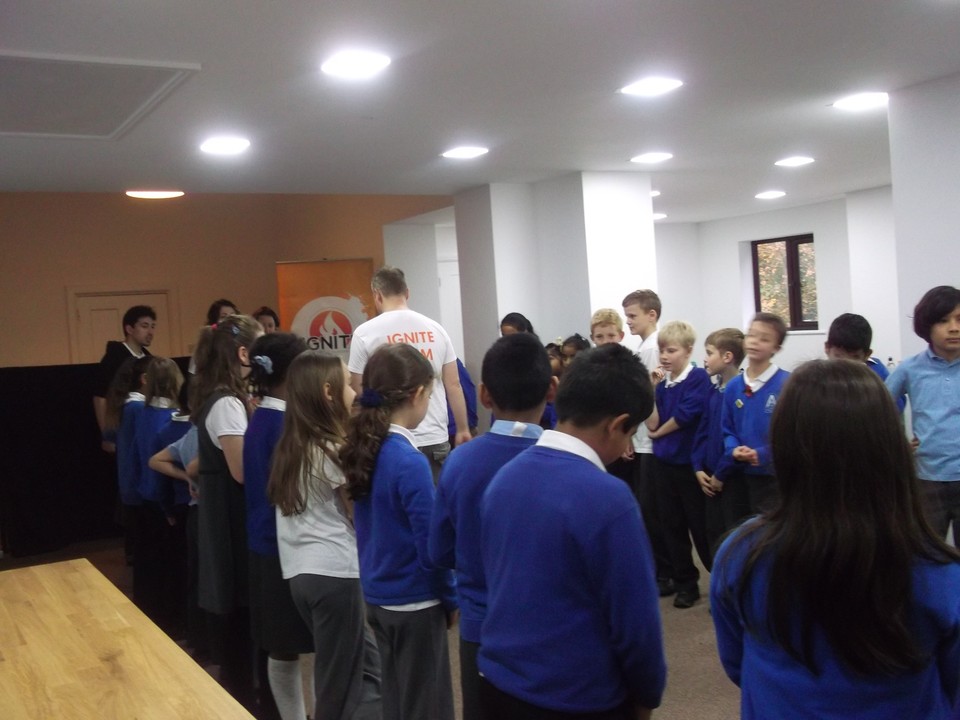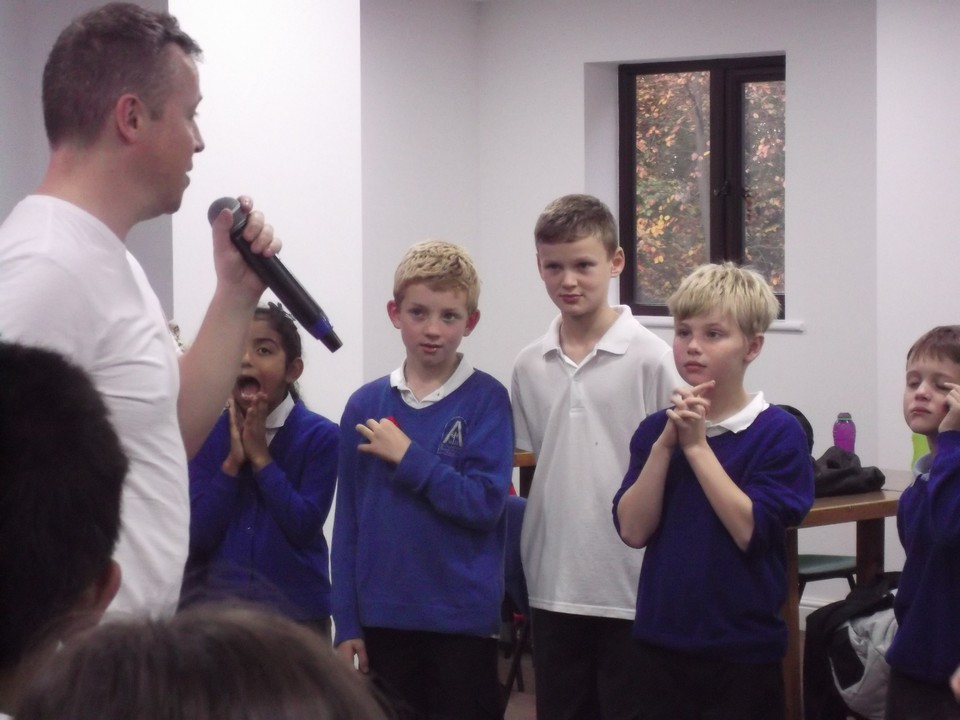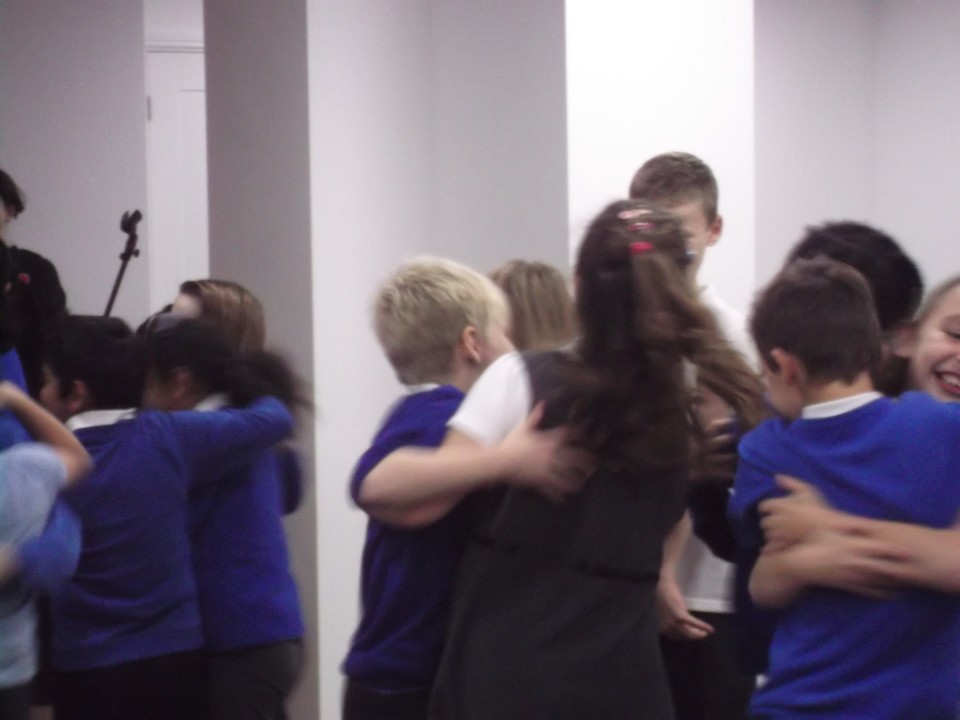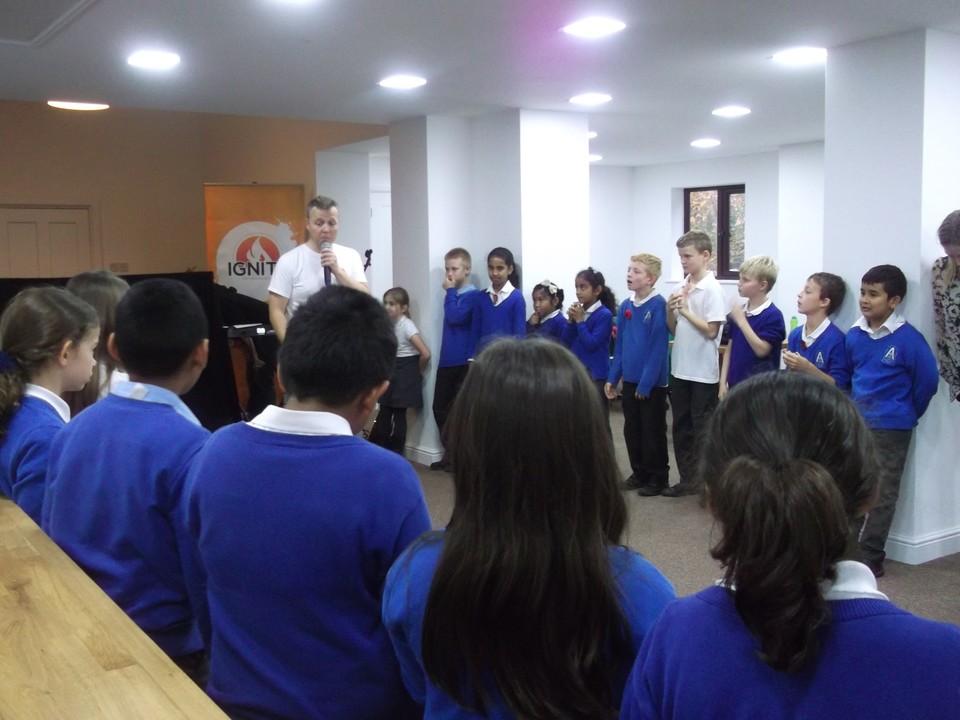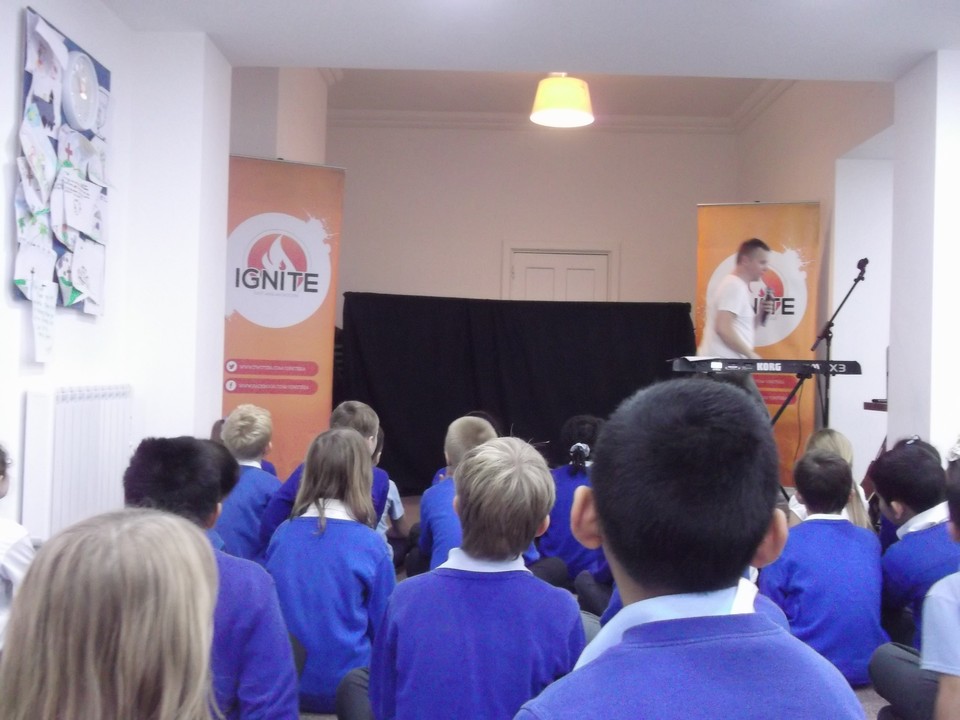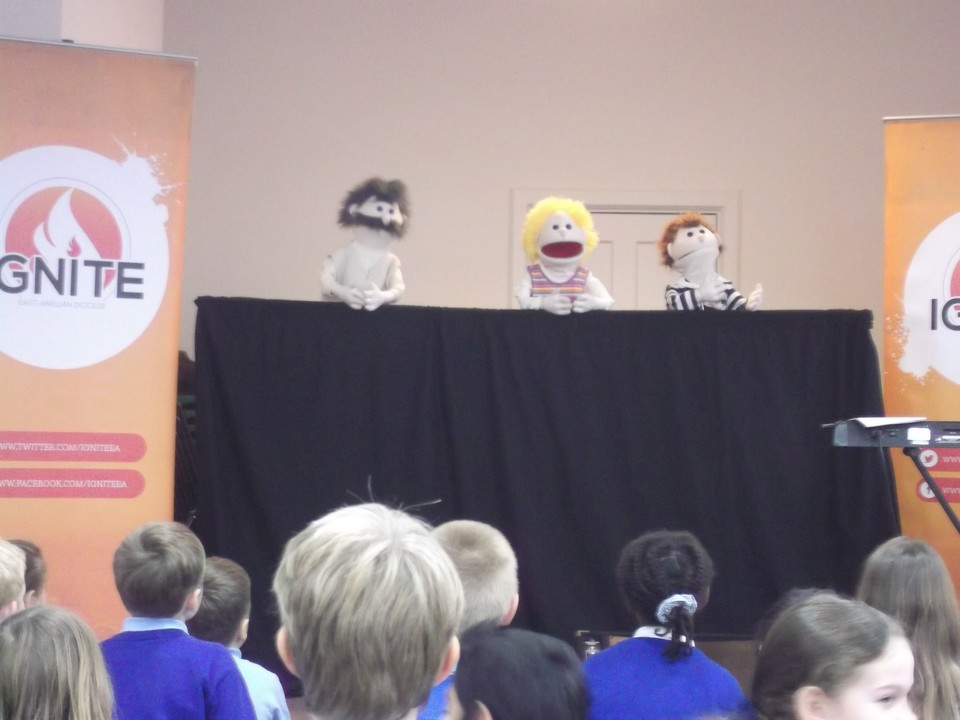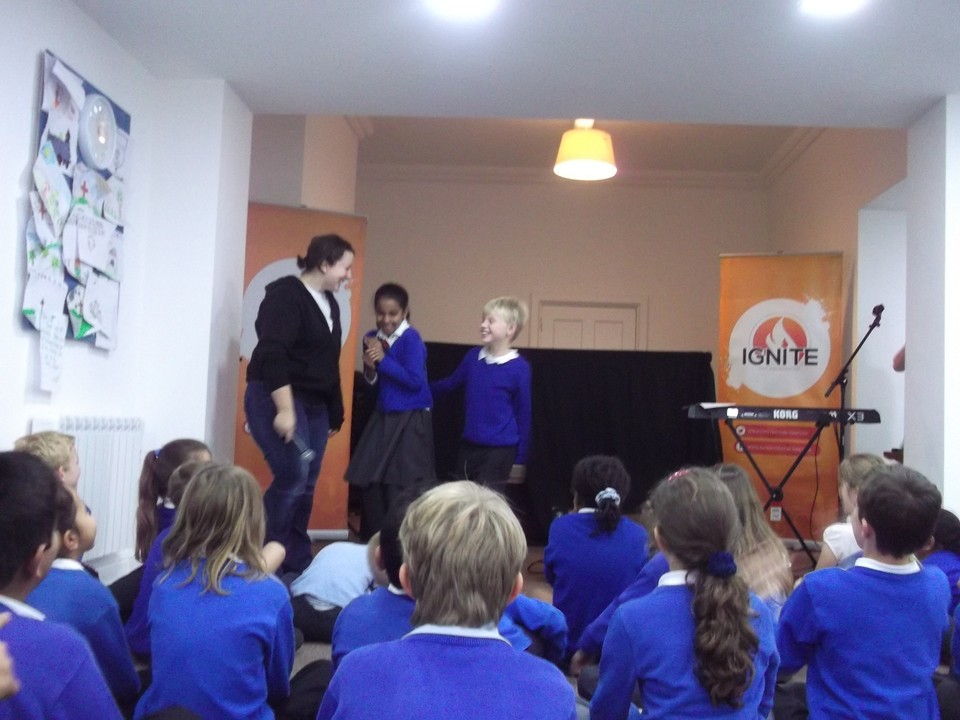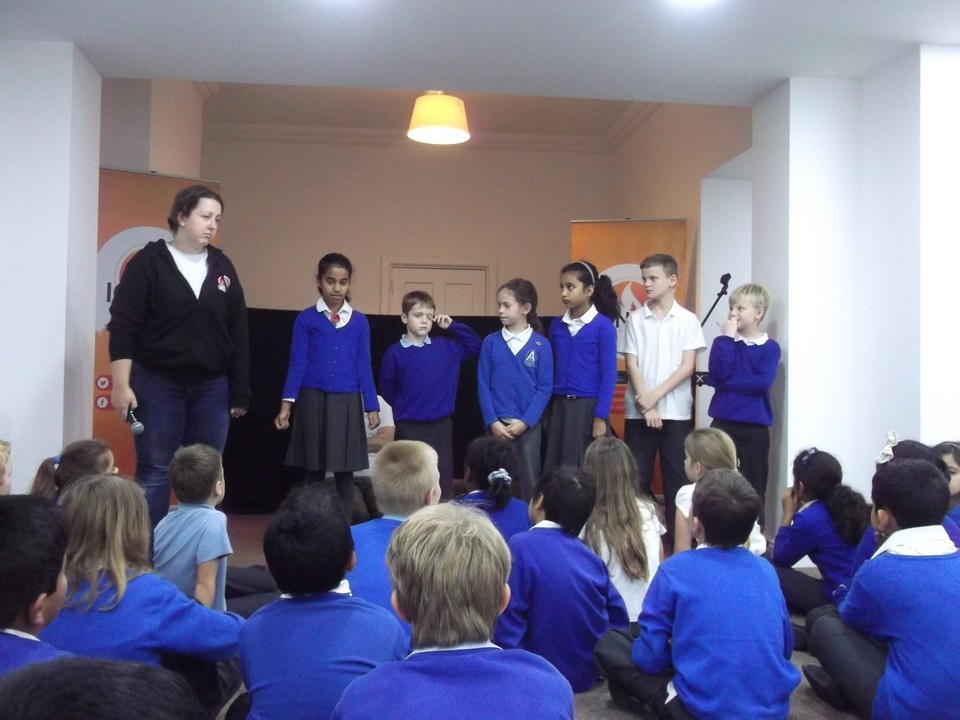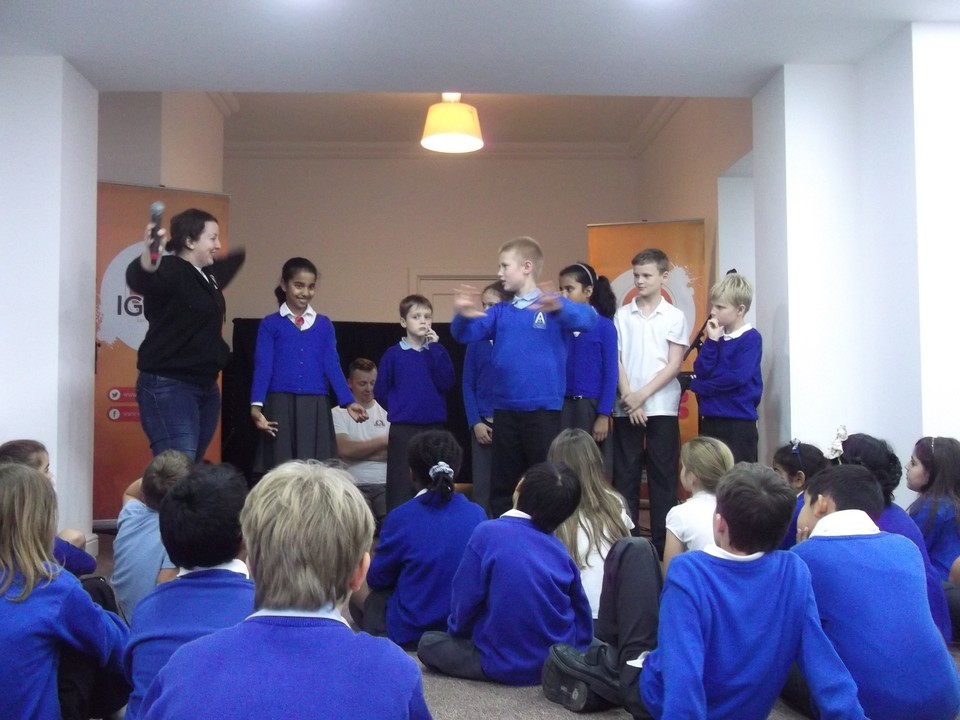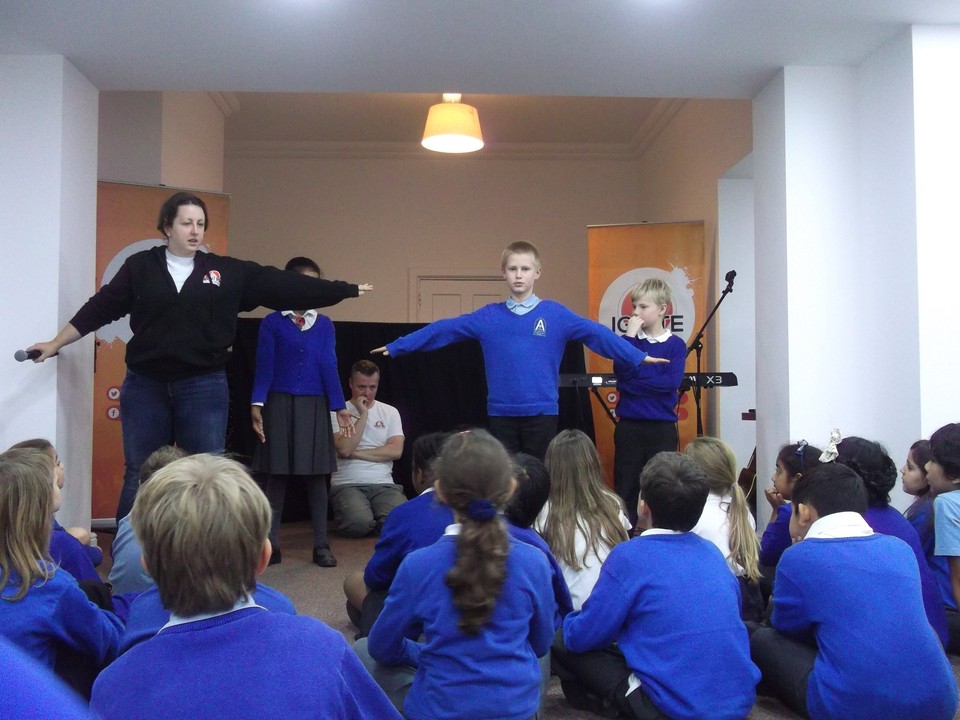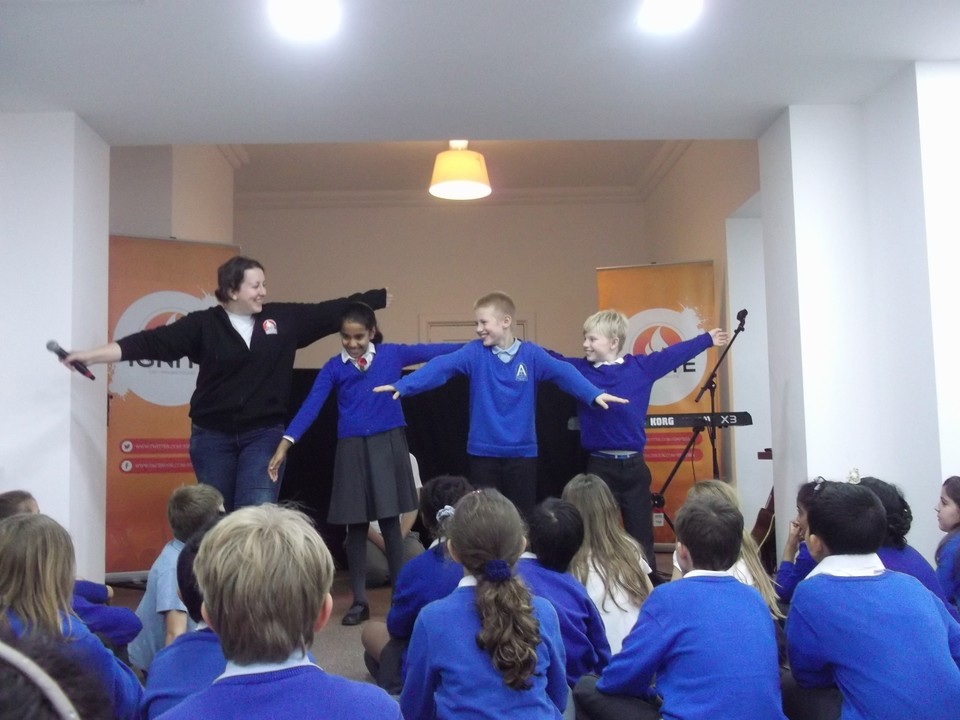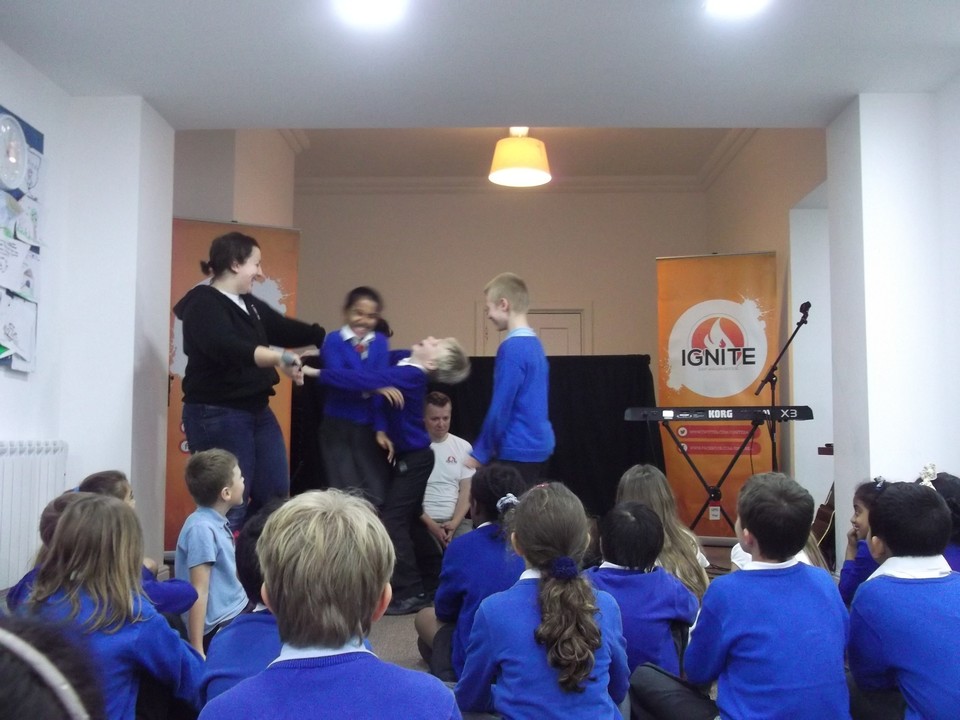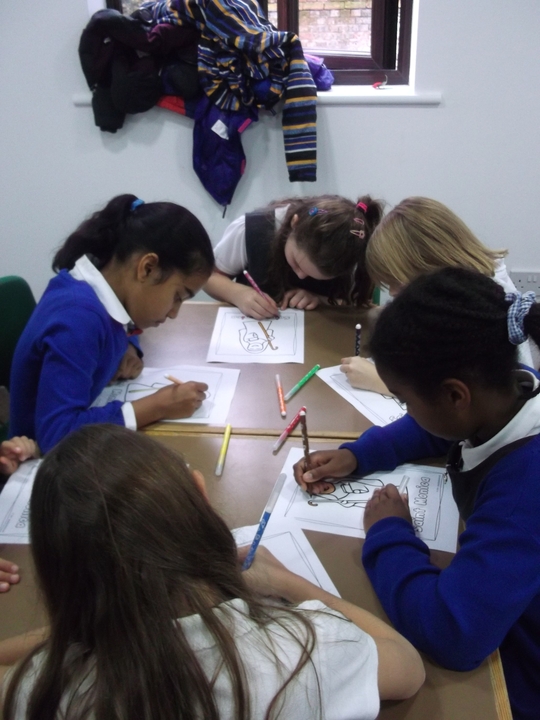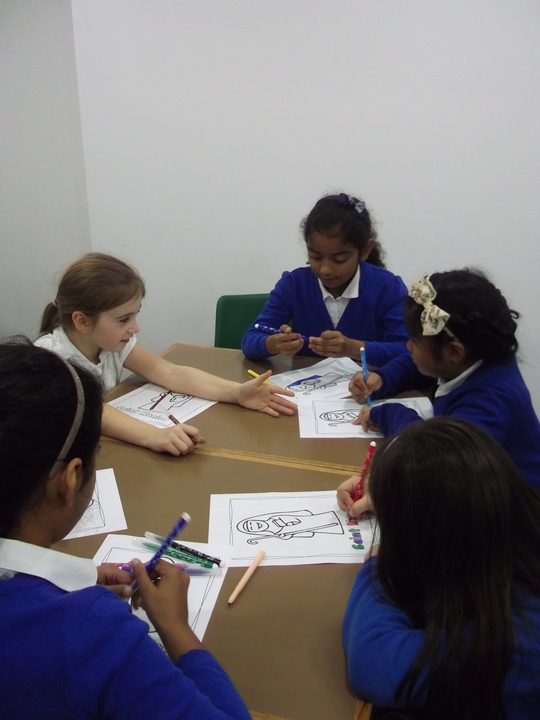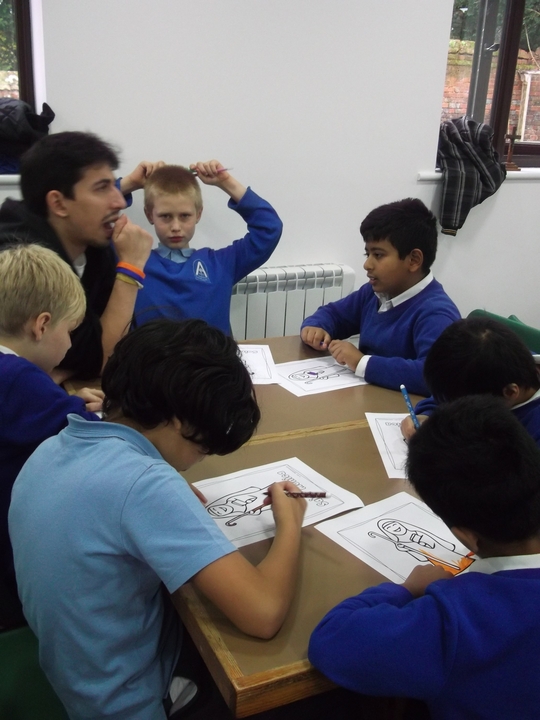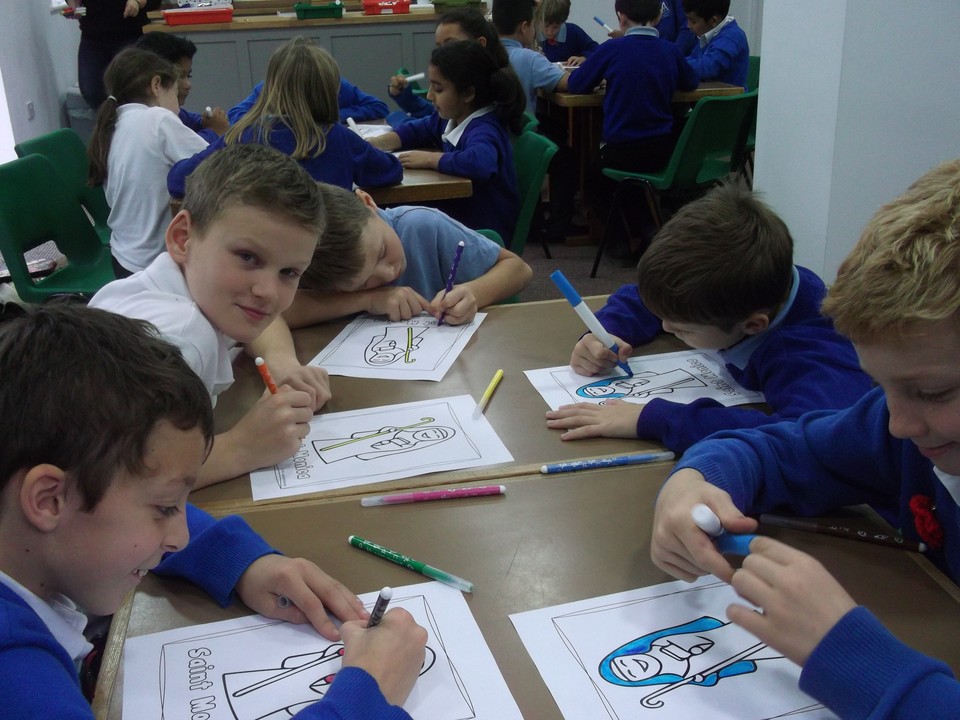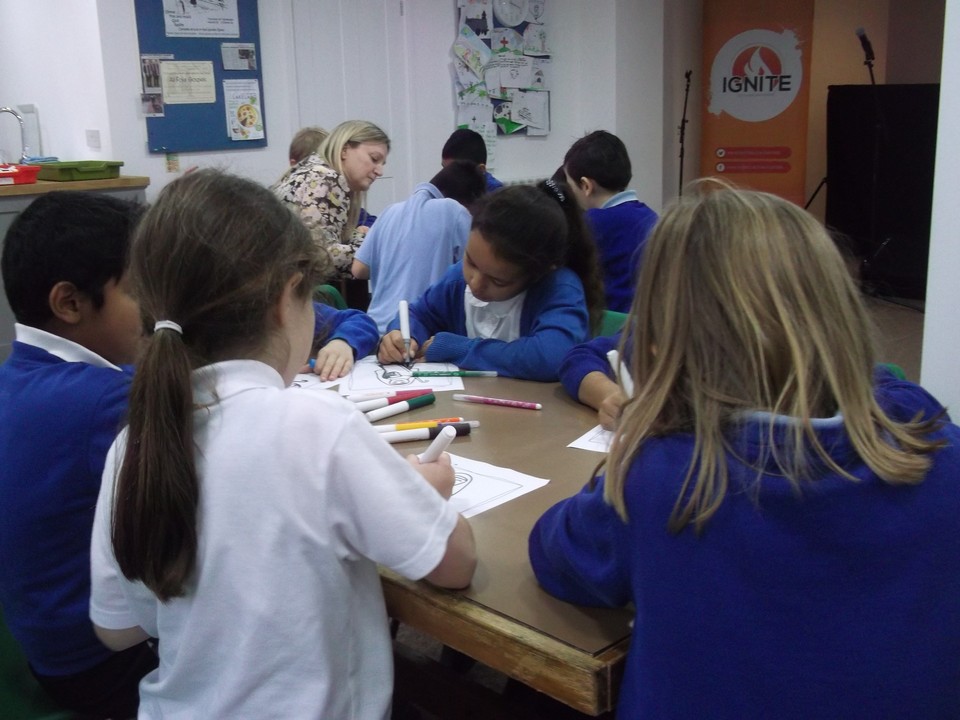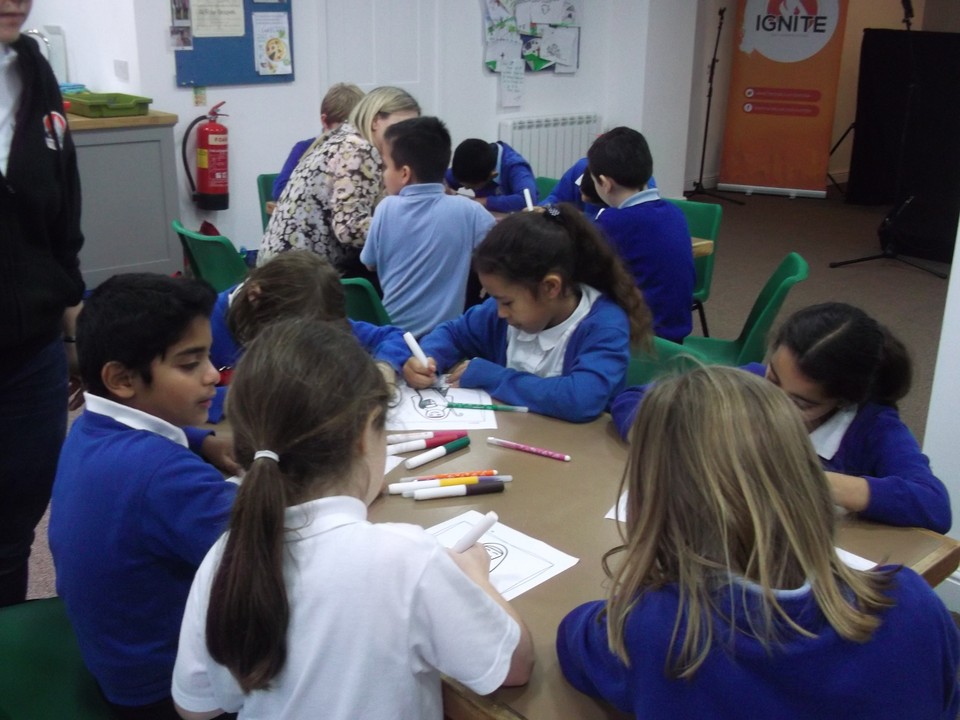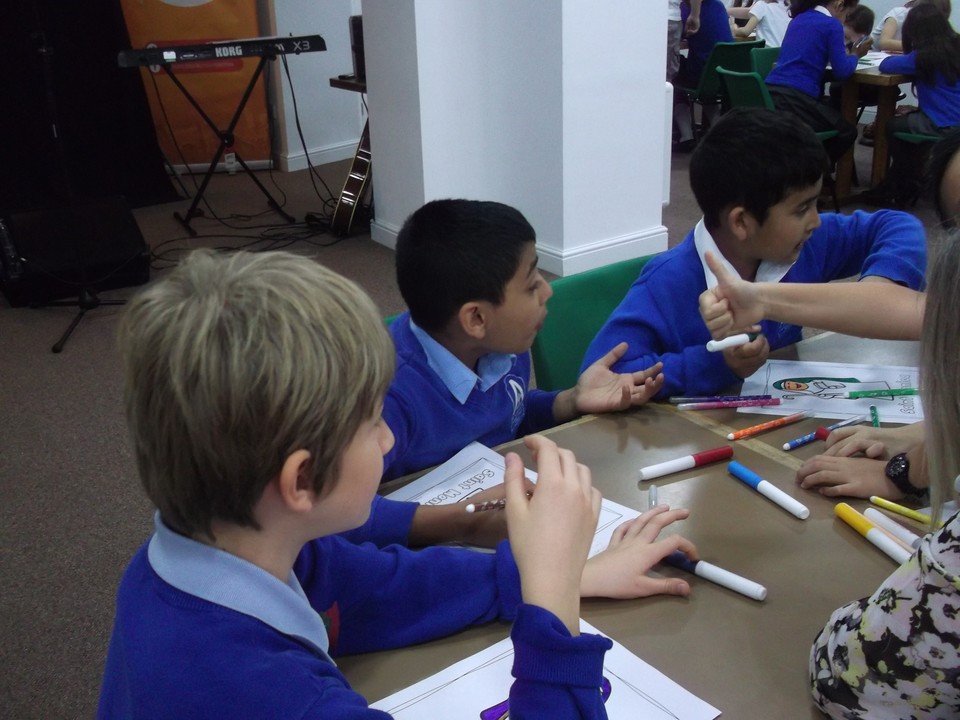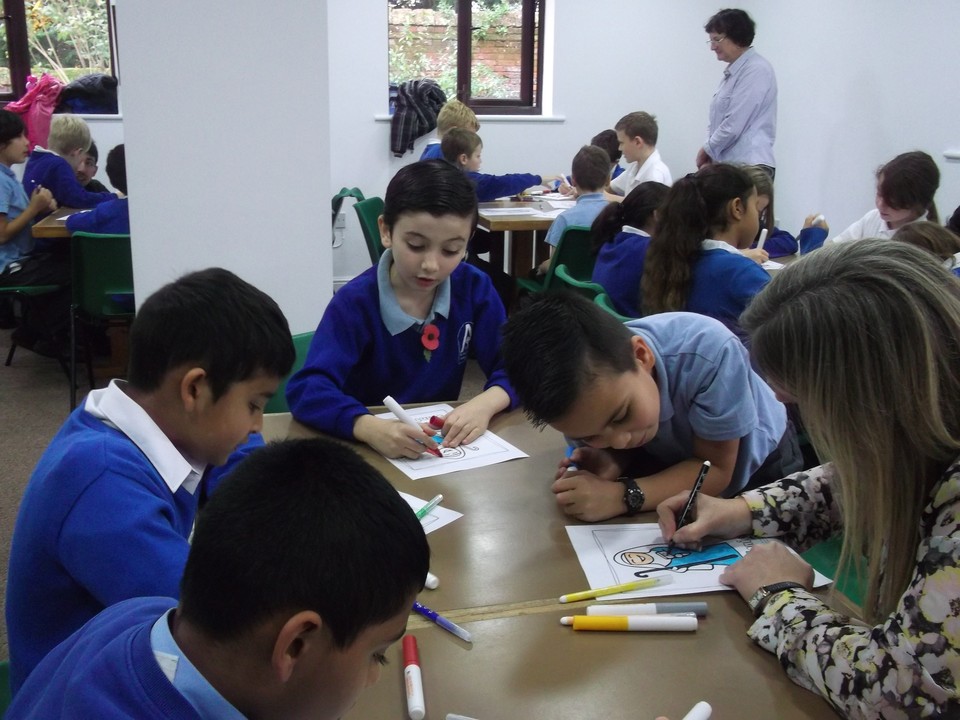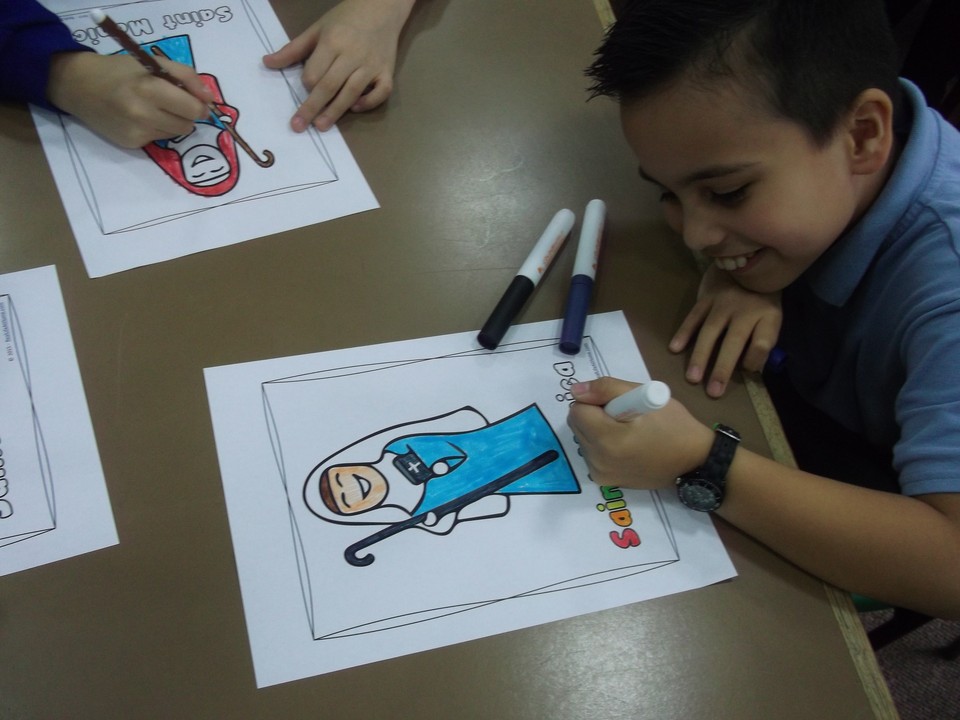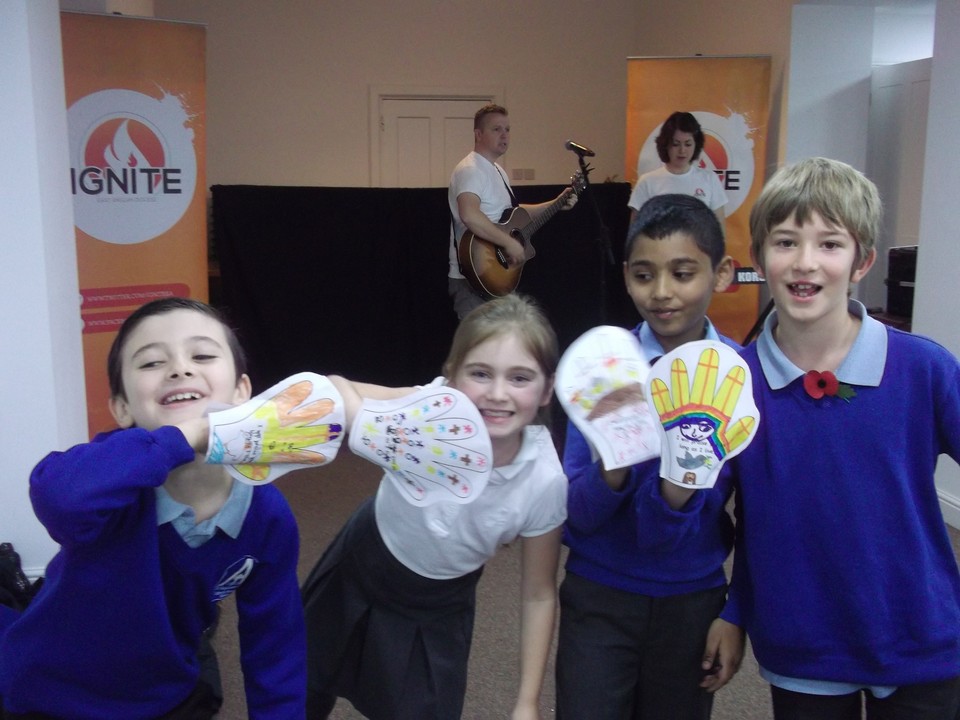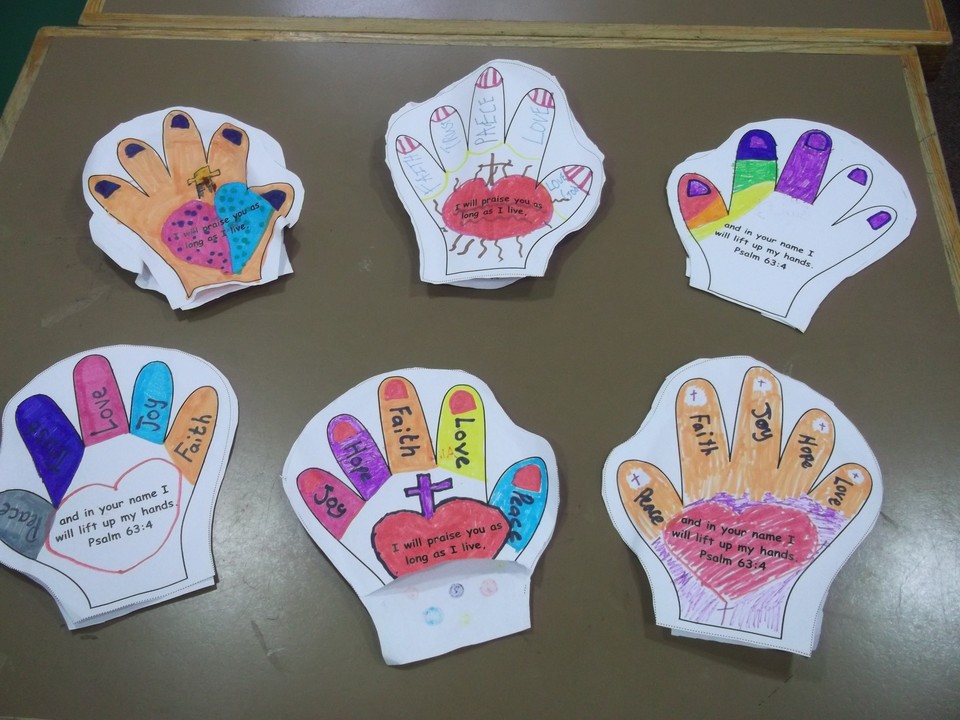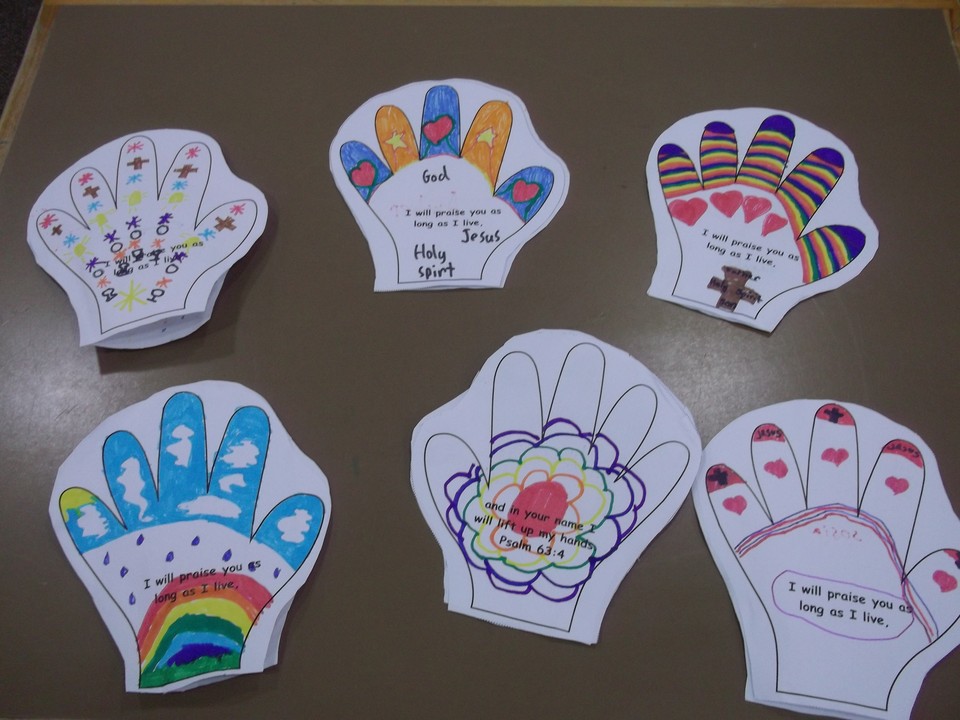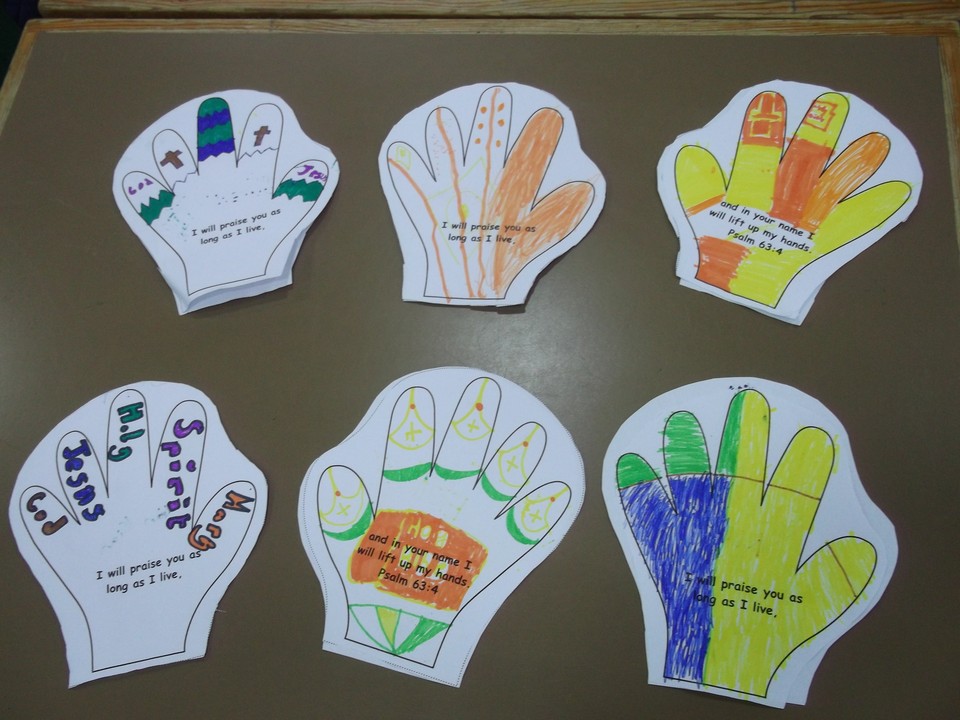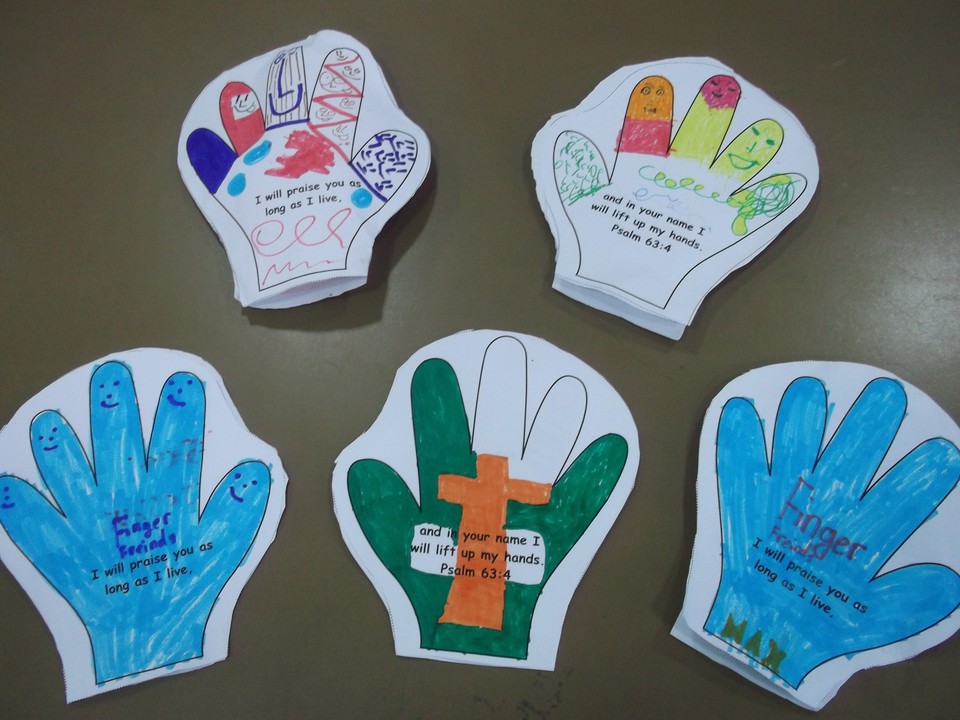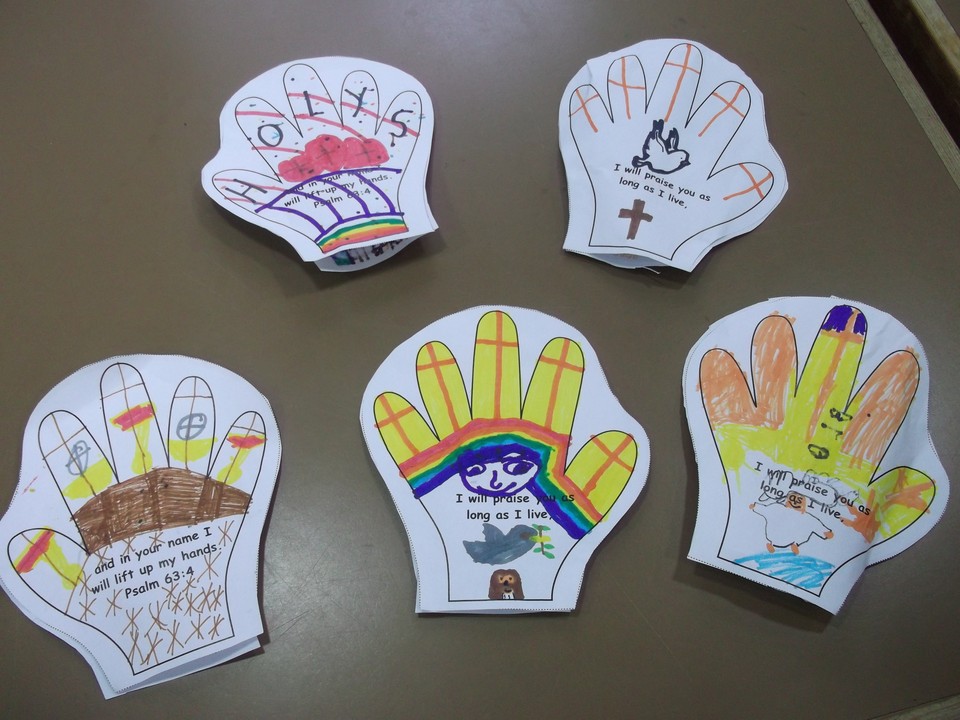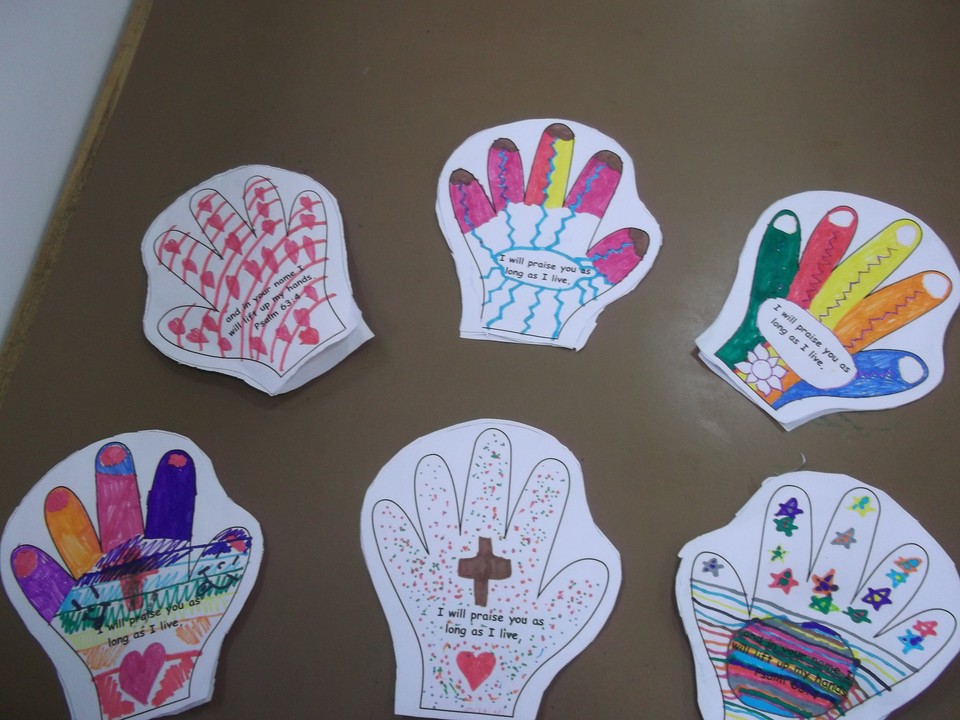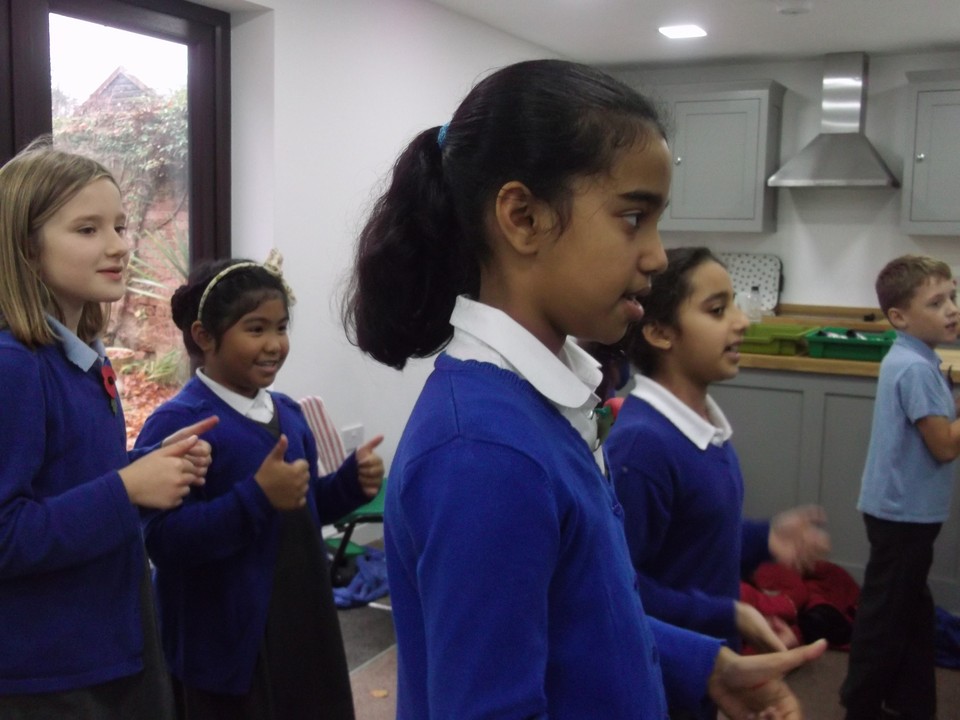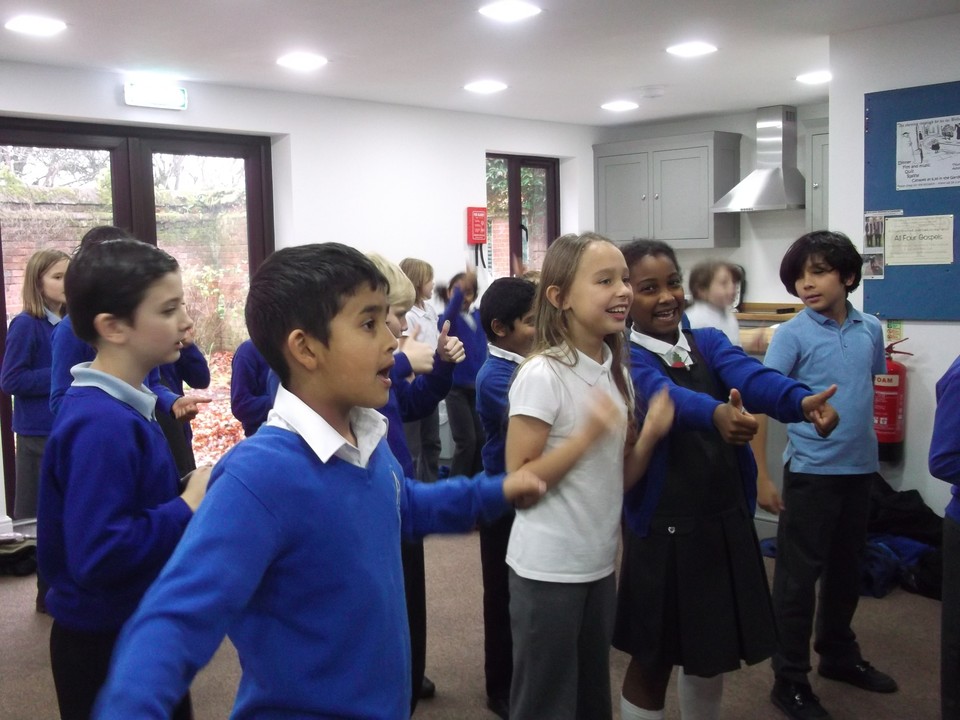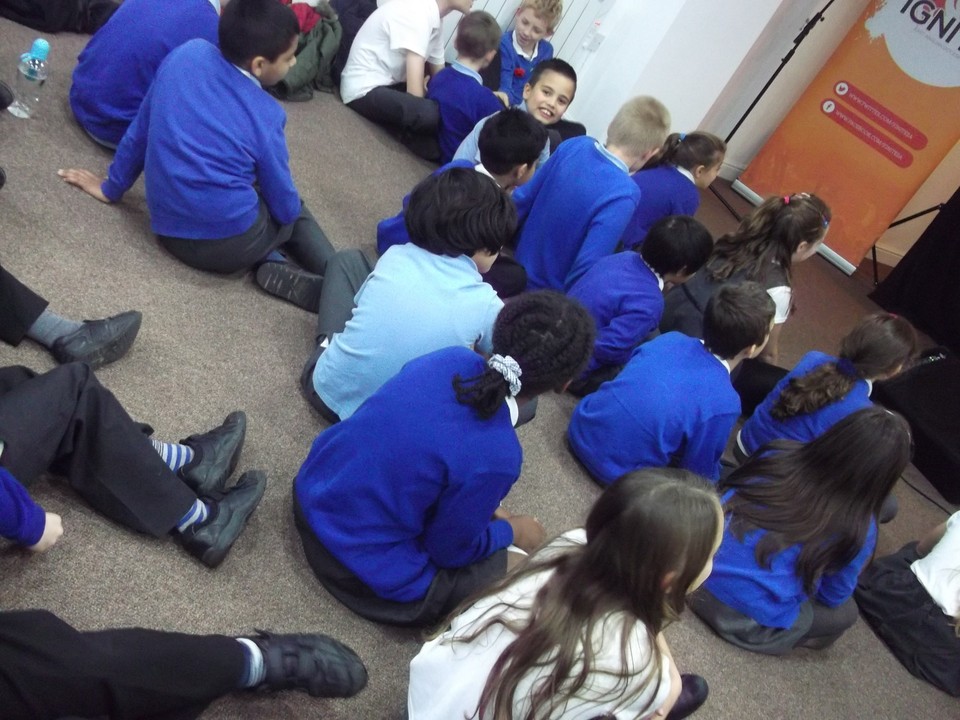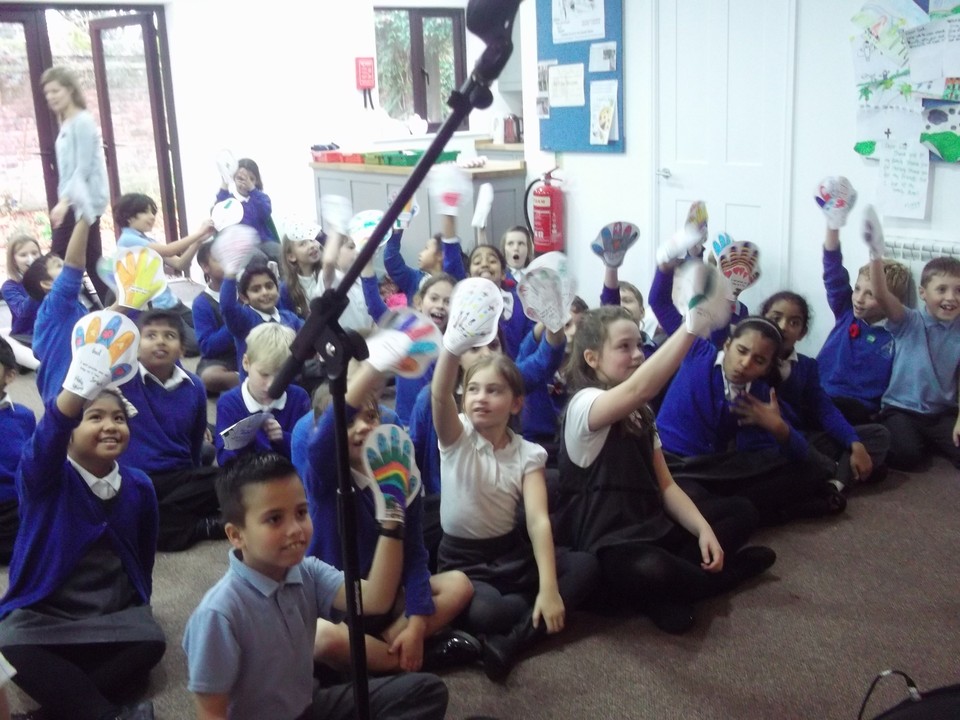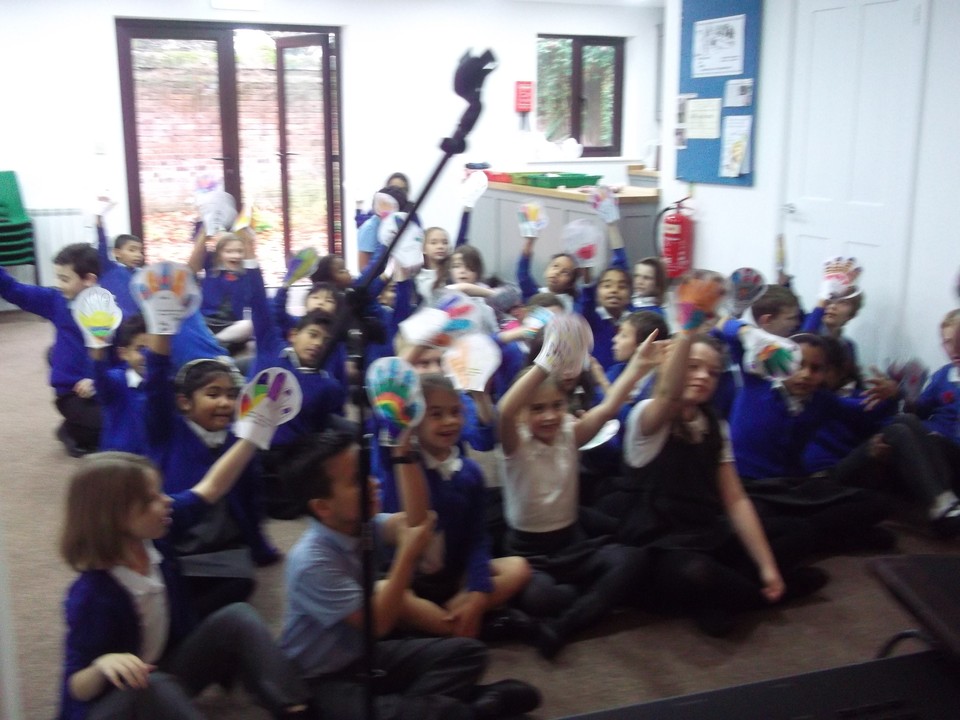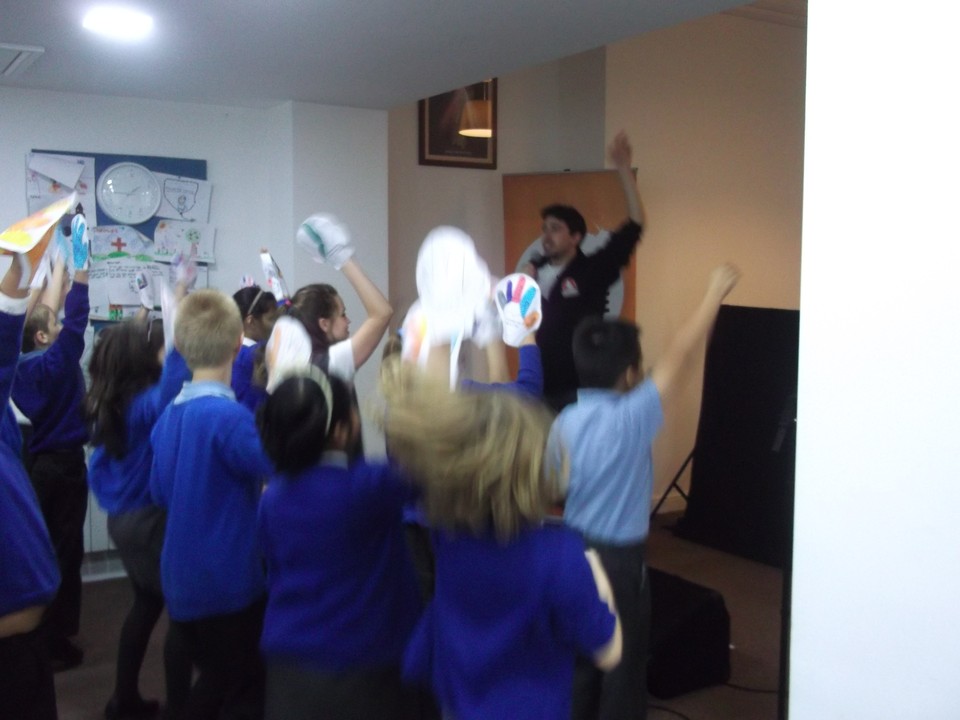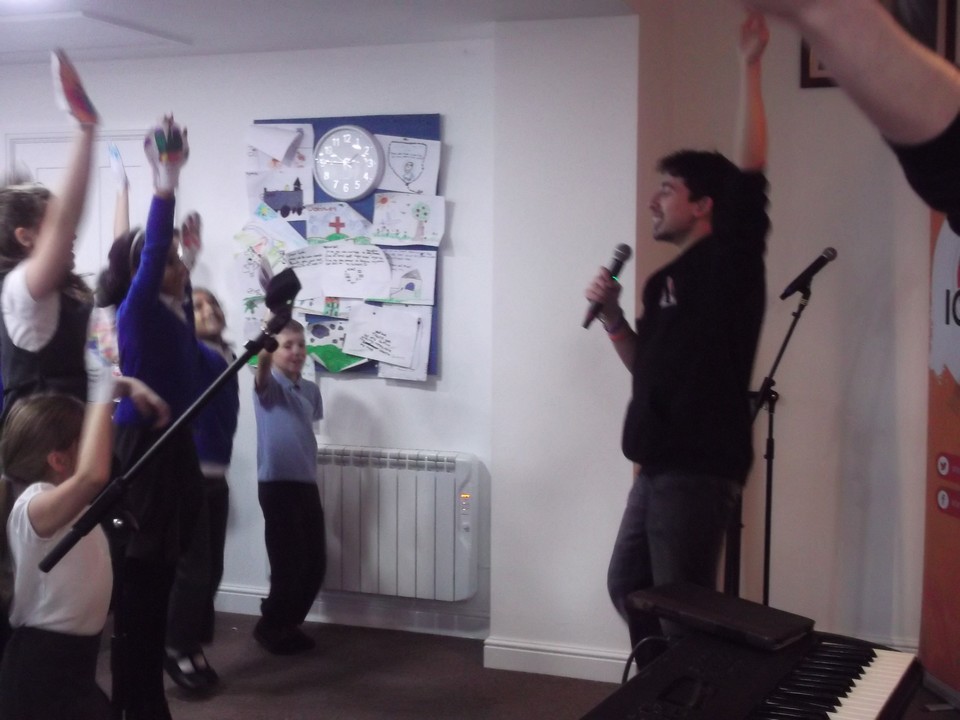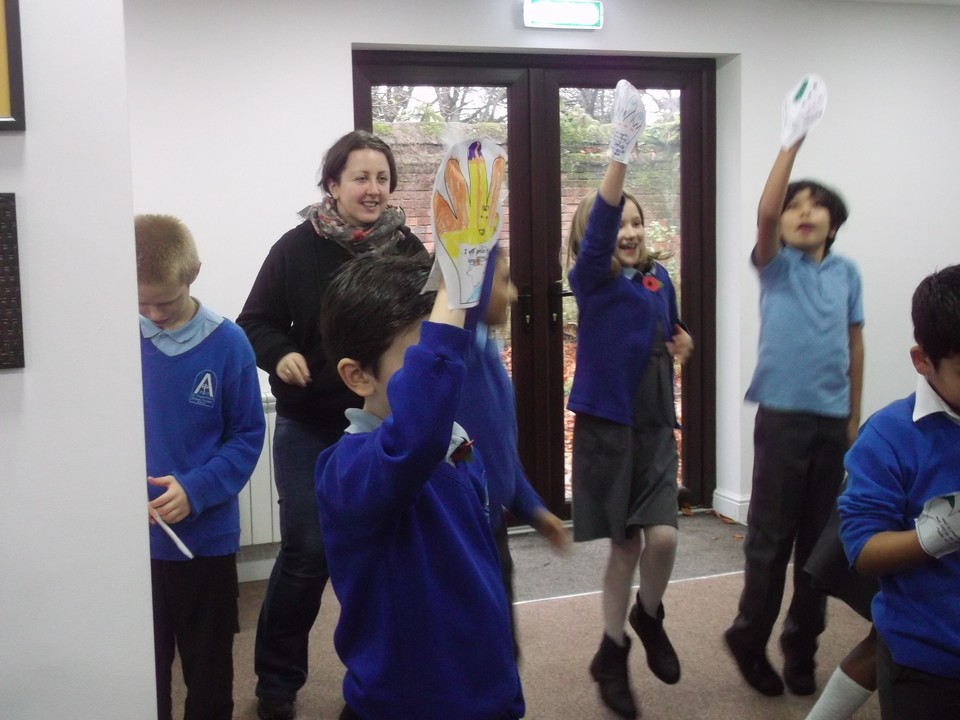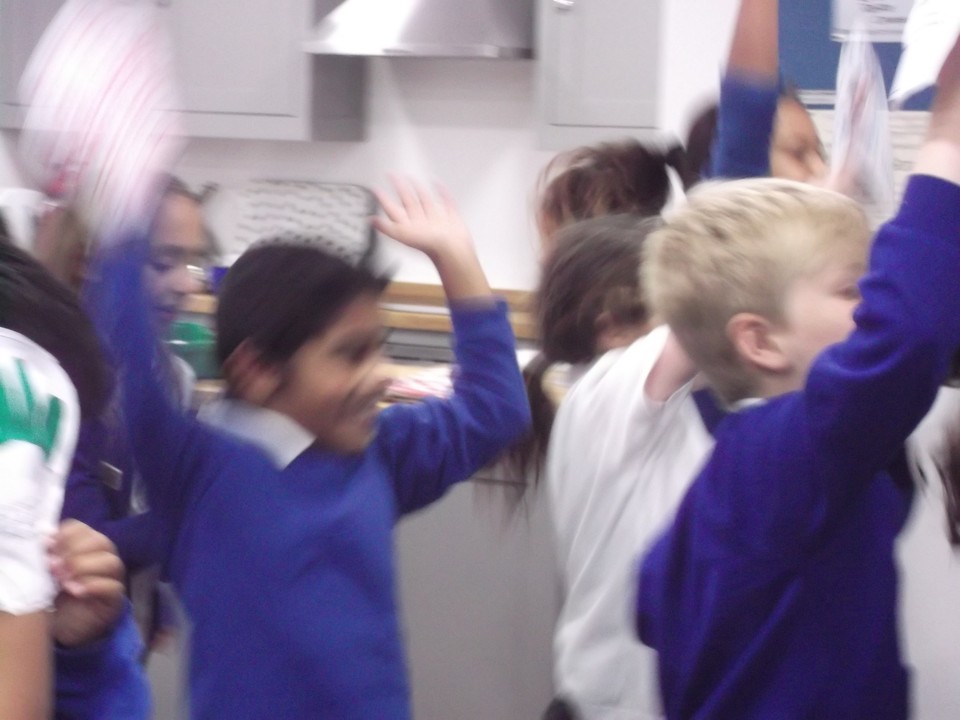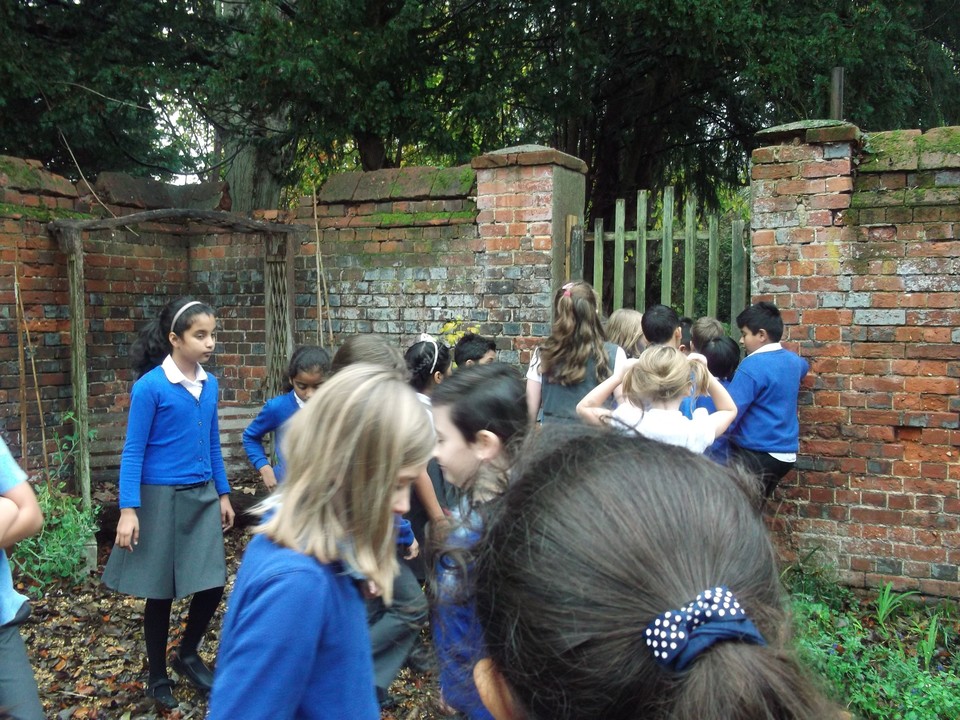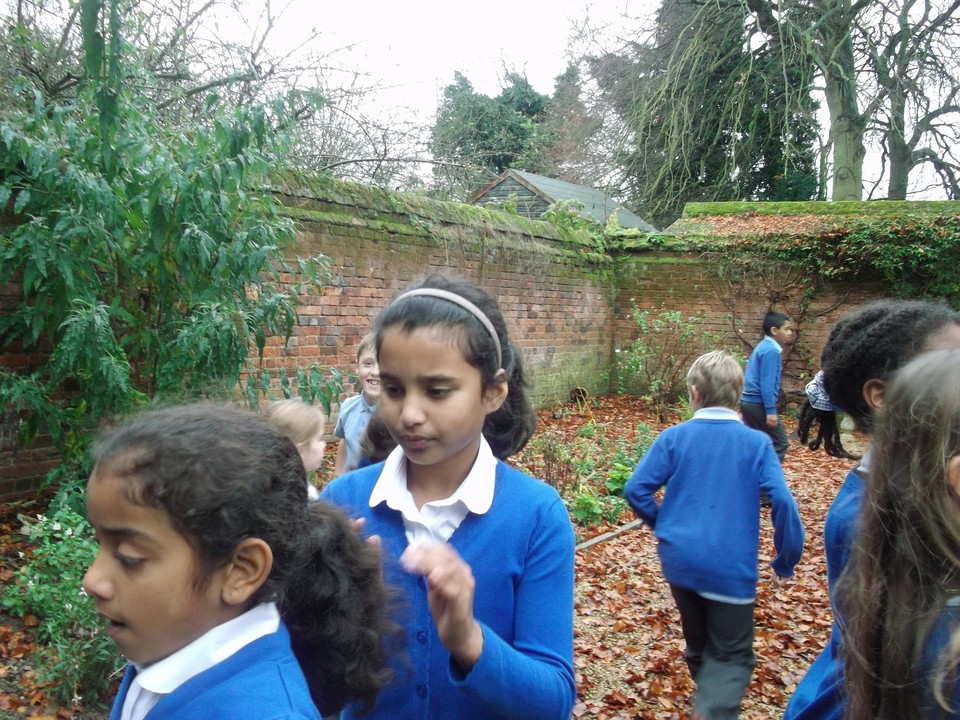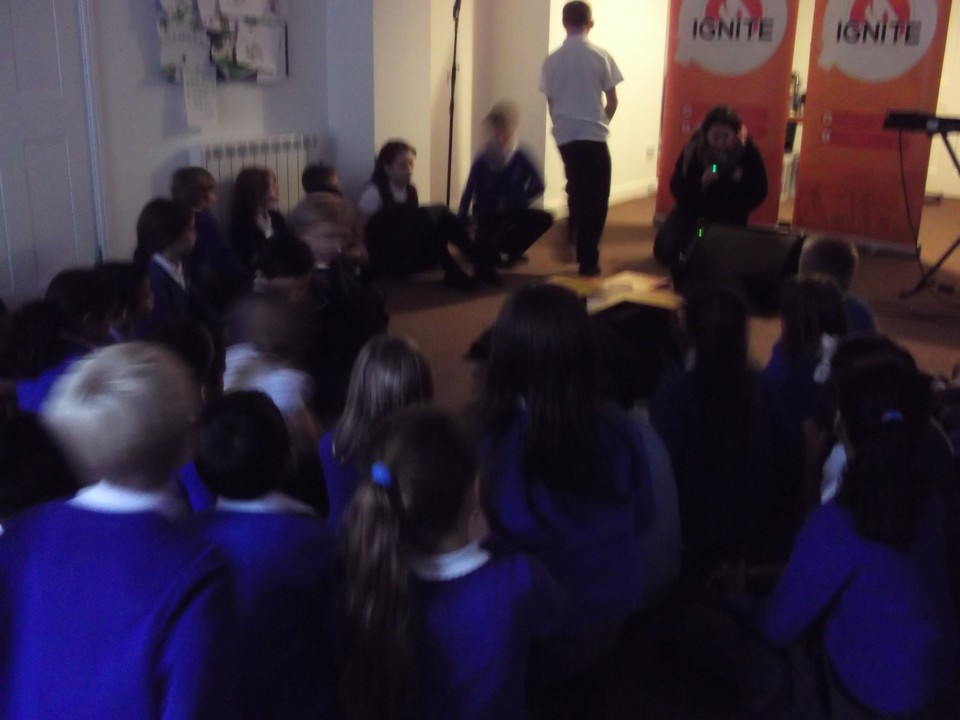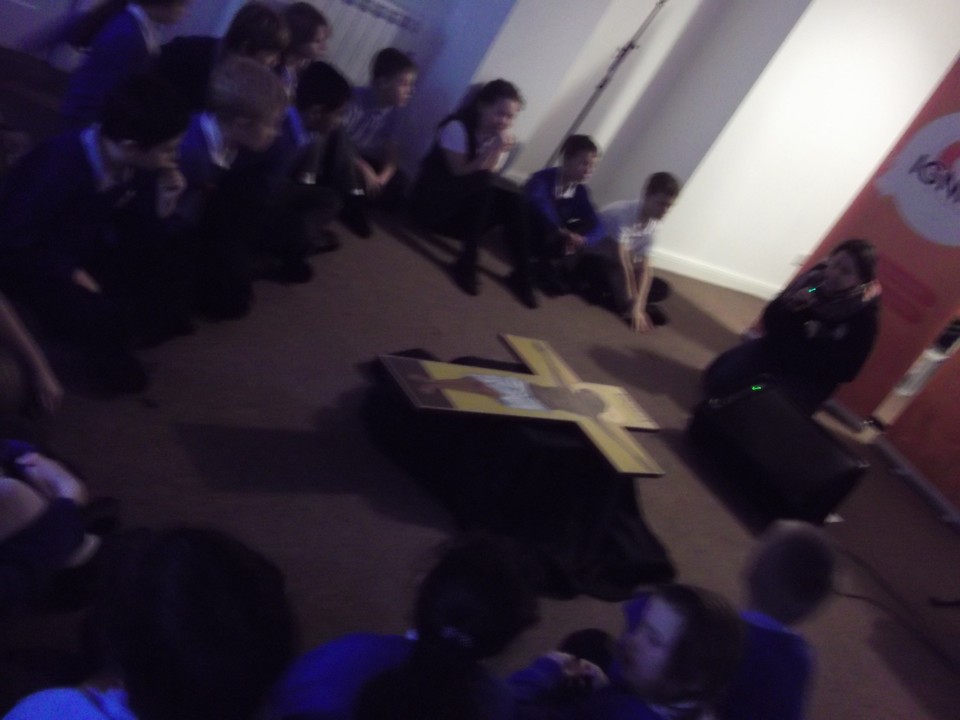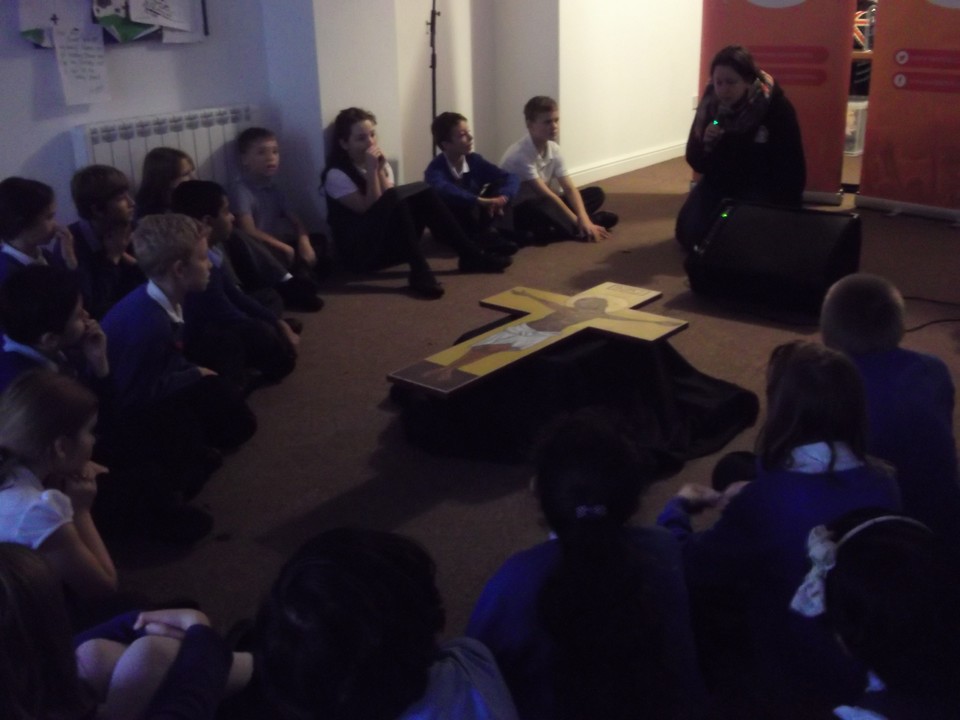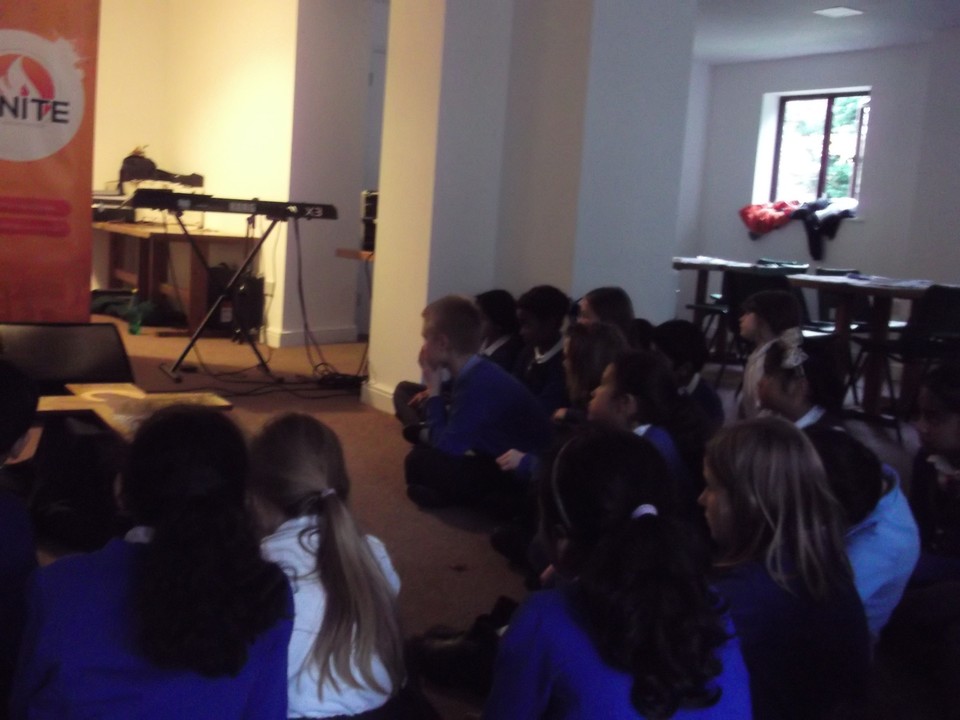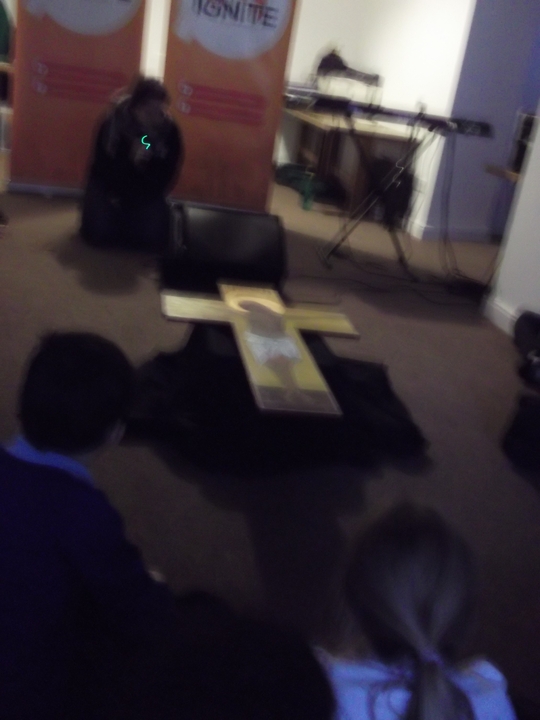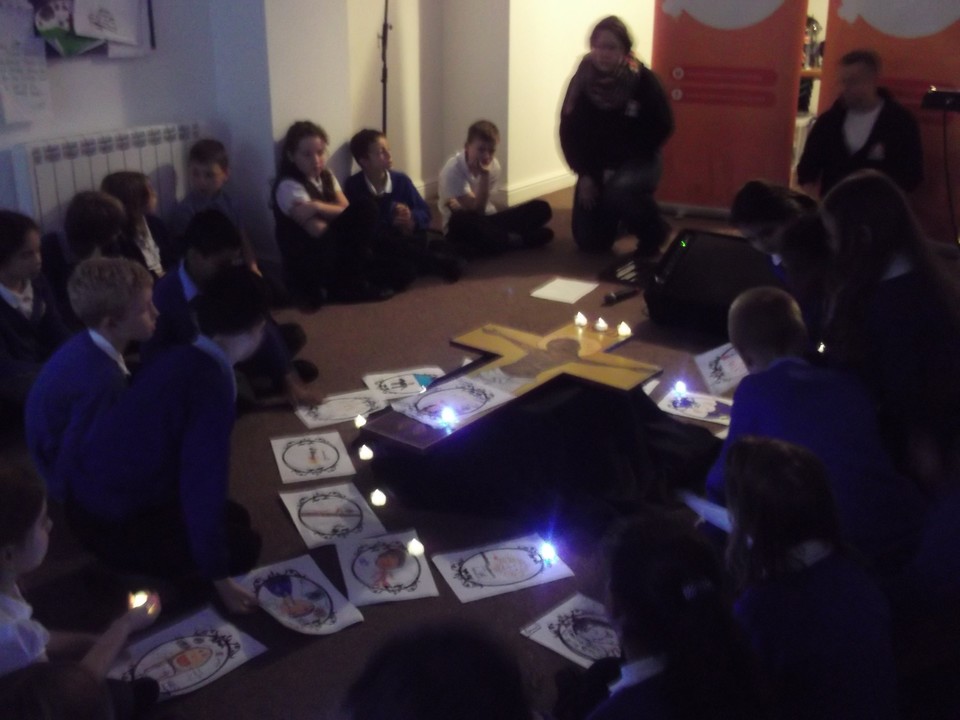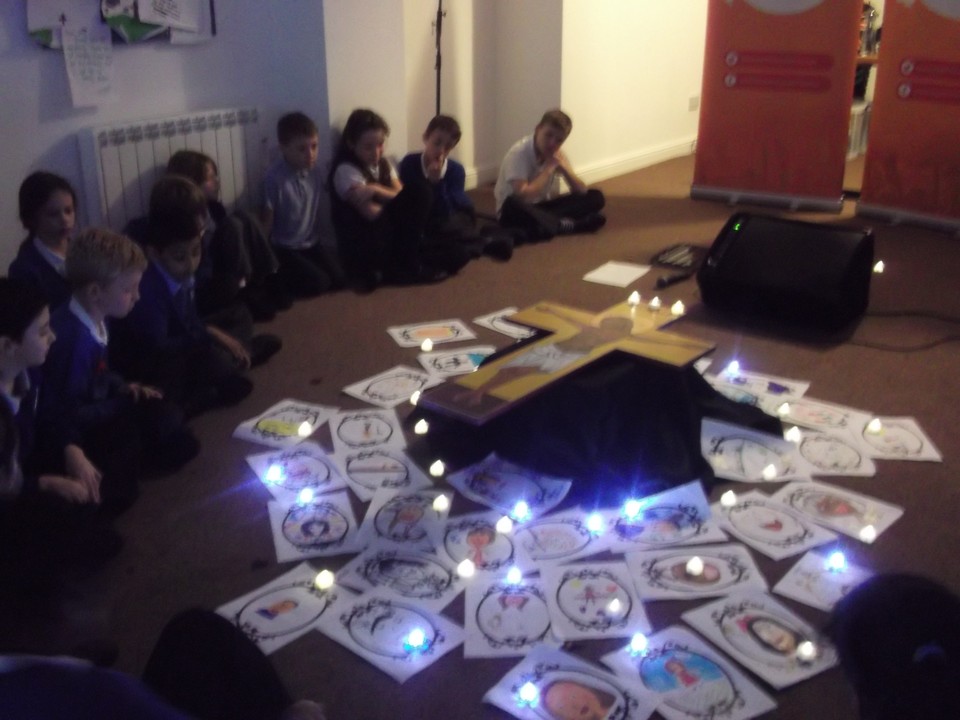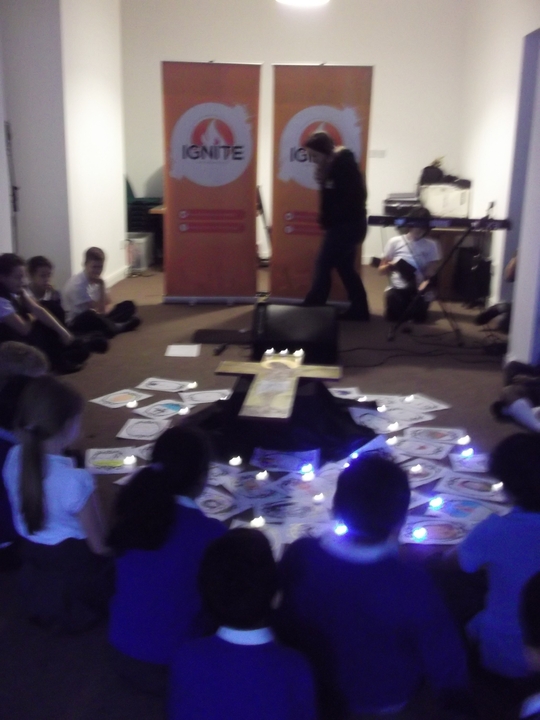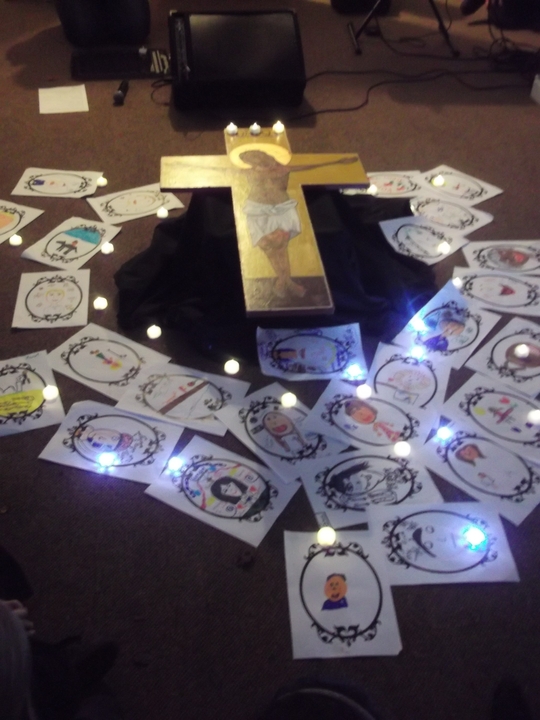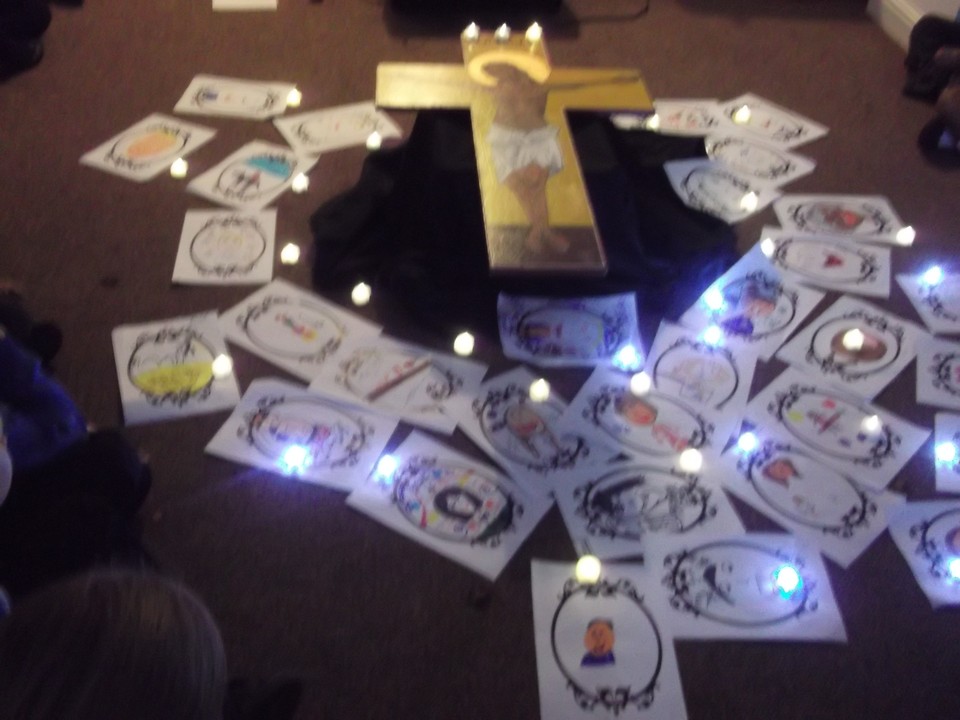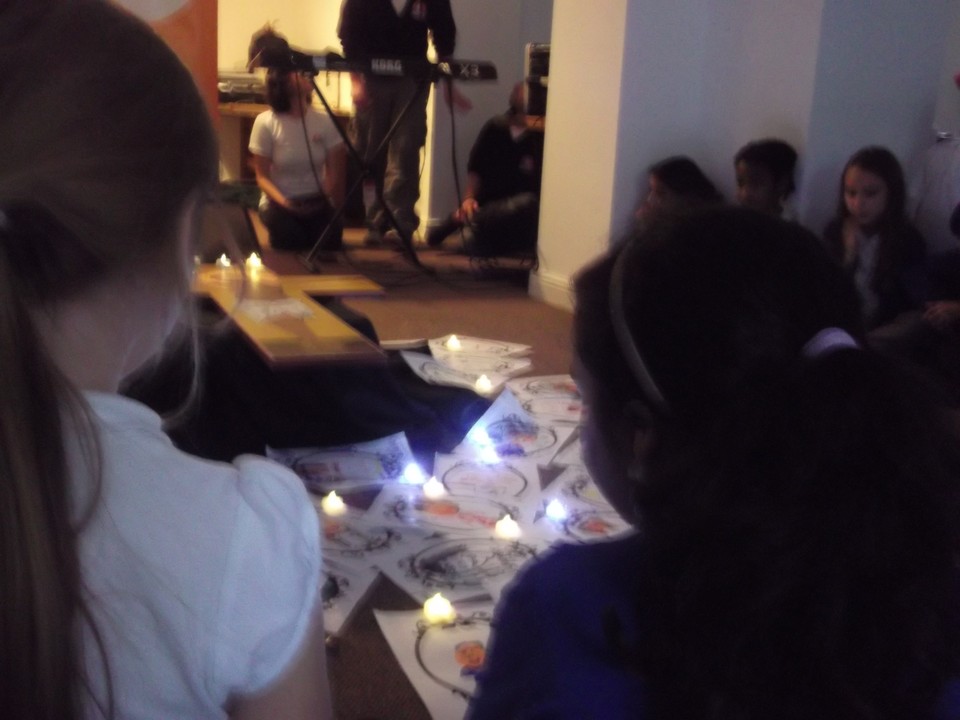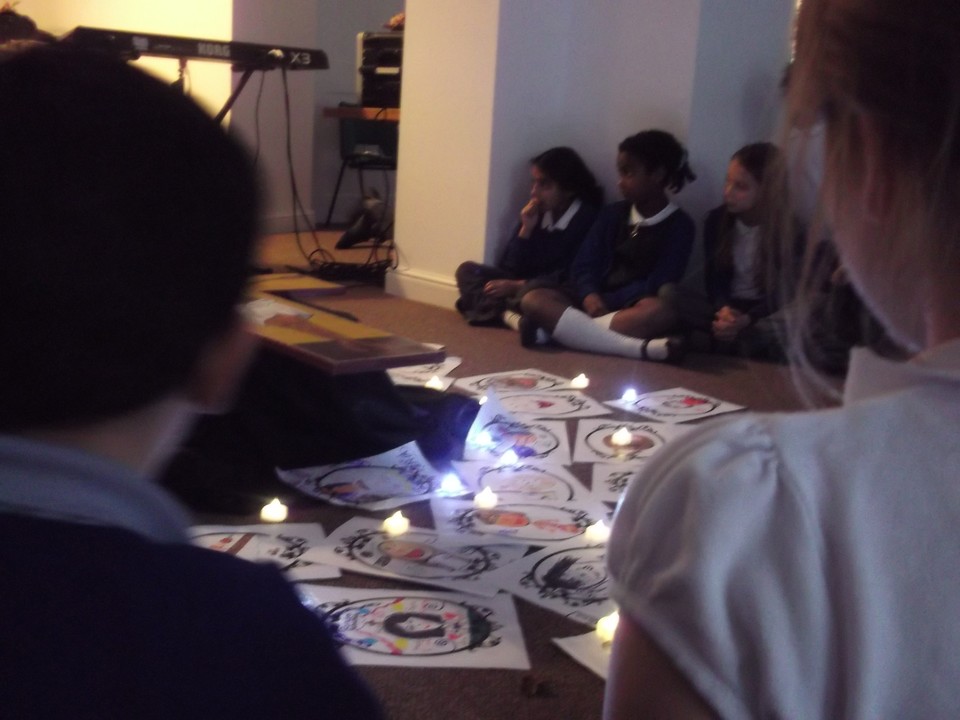 We are also really lucky to have Mr Justin come in and teach us how to sing like a choir.
Our favourite song in 'chicken and chips'!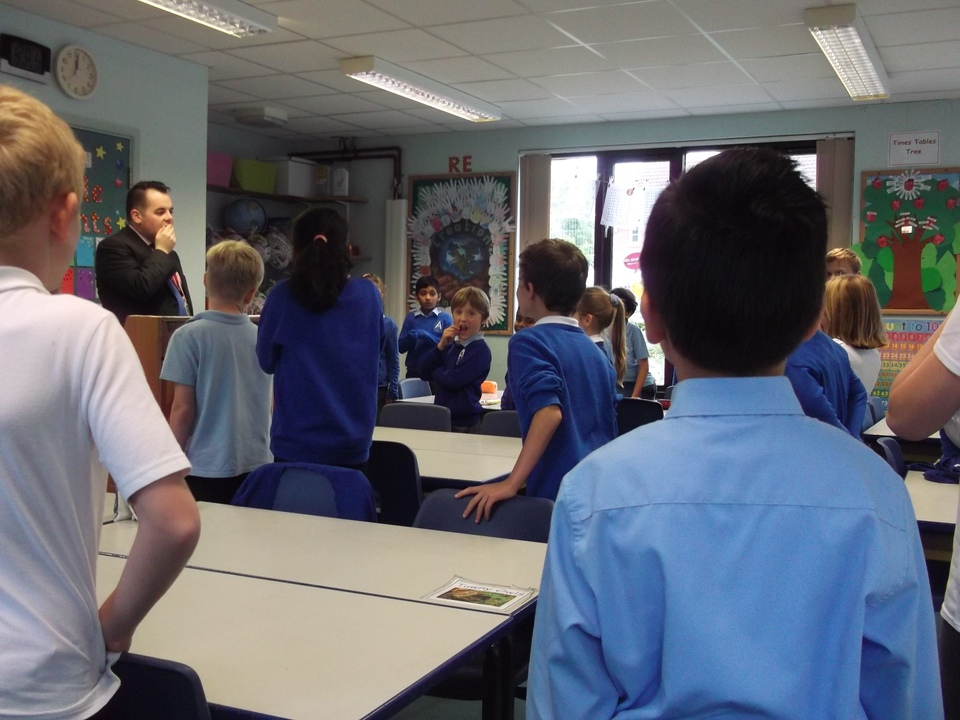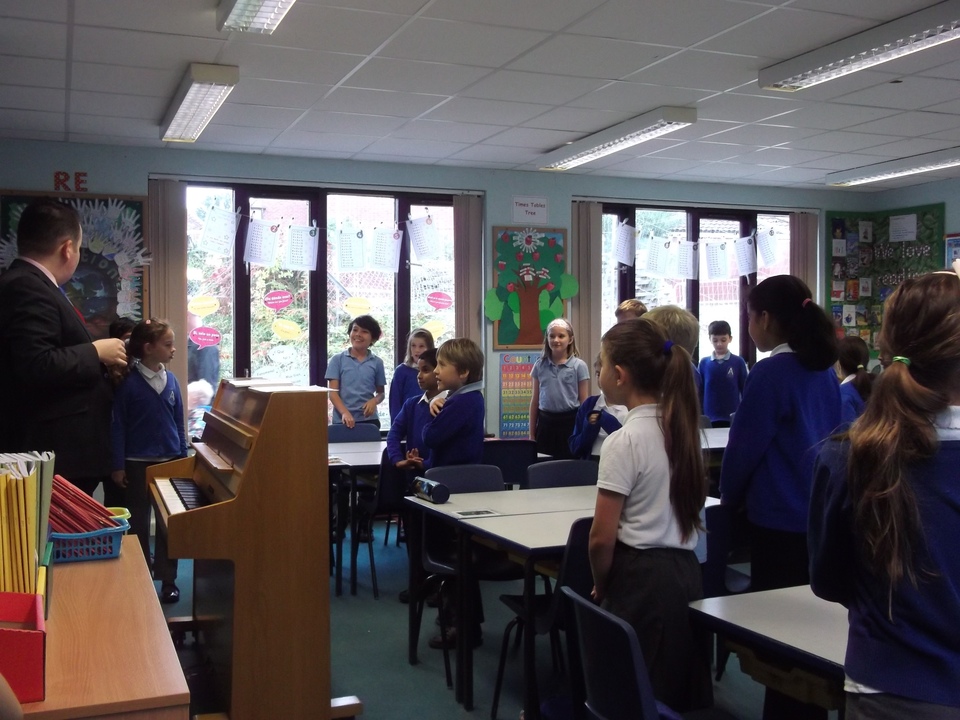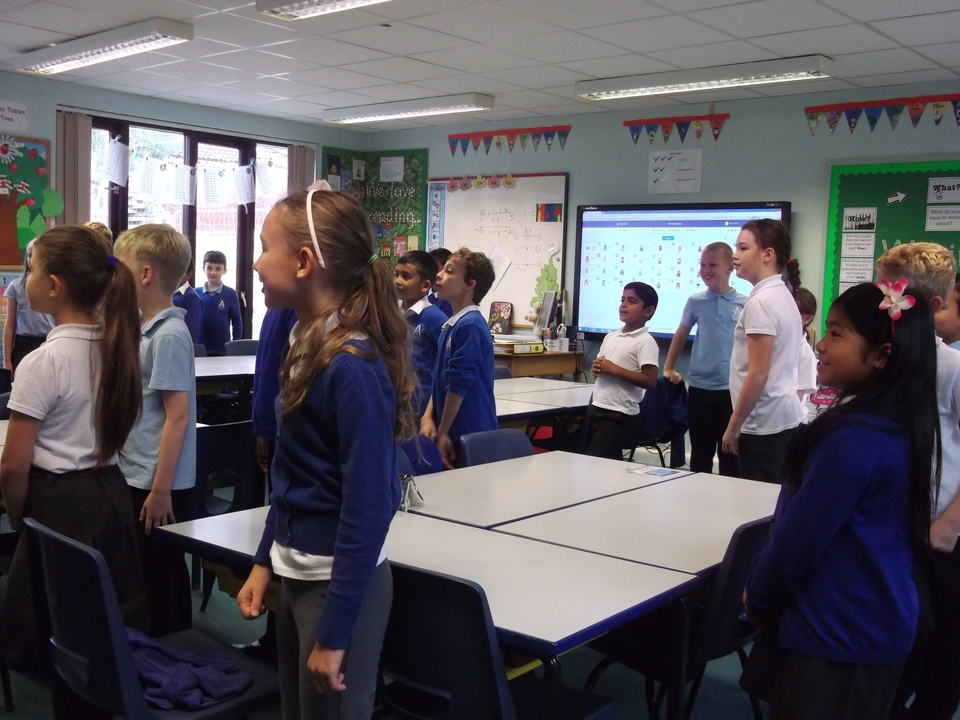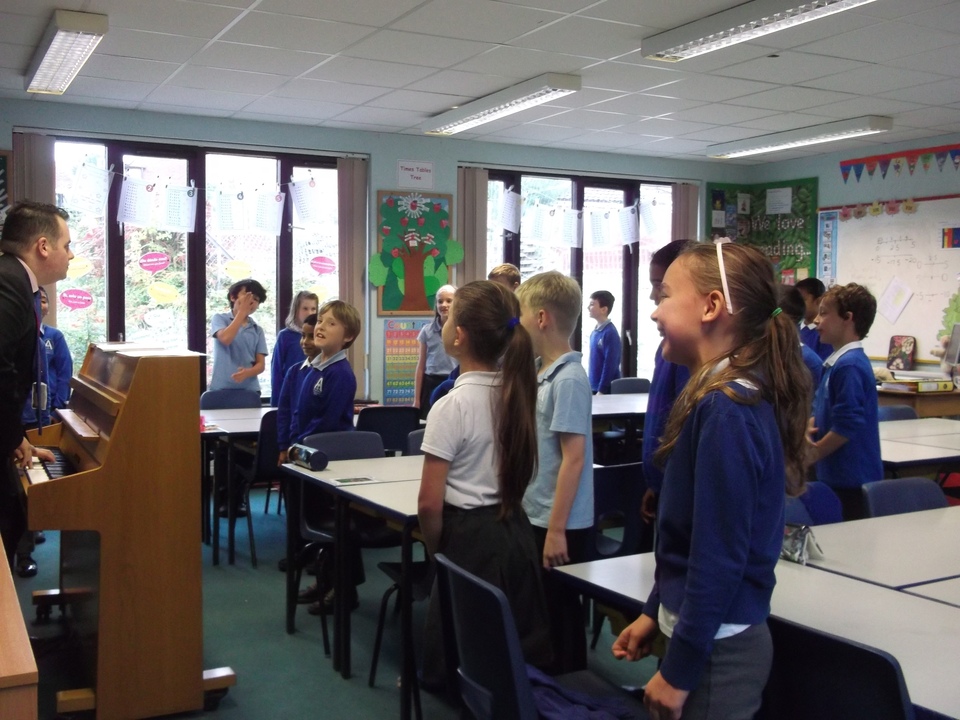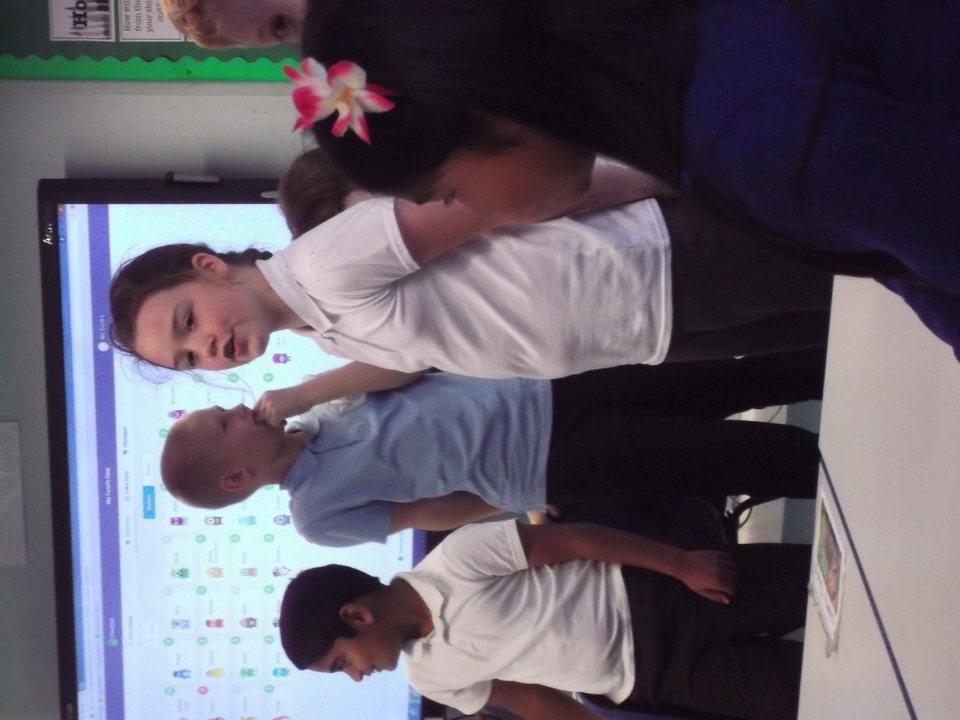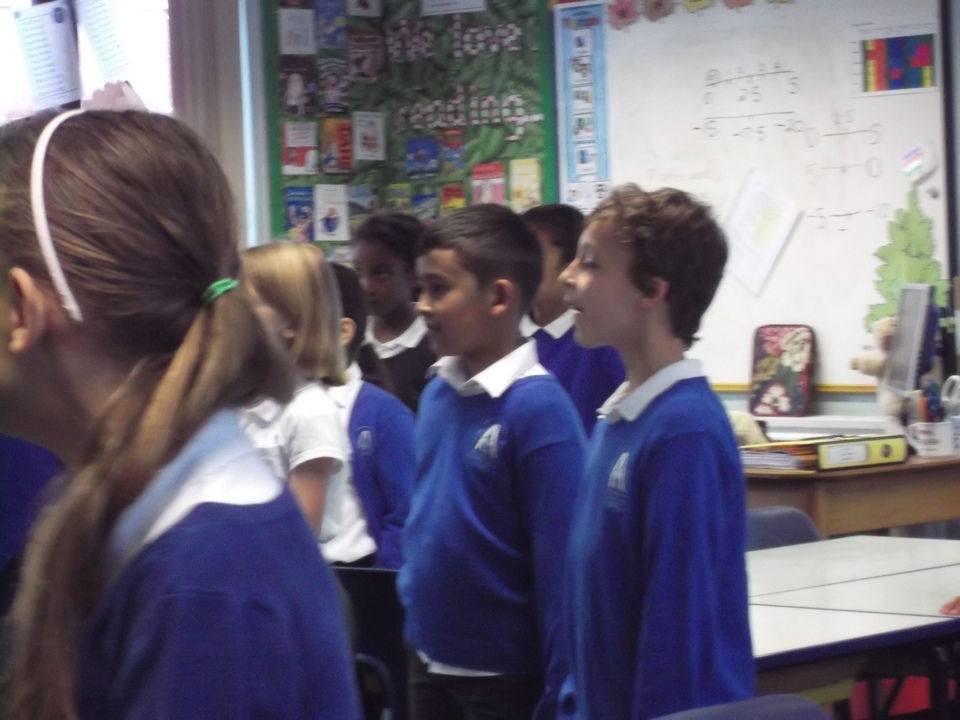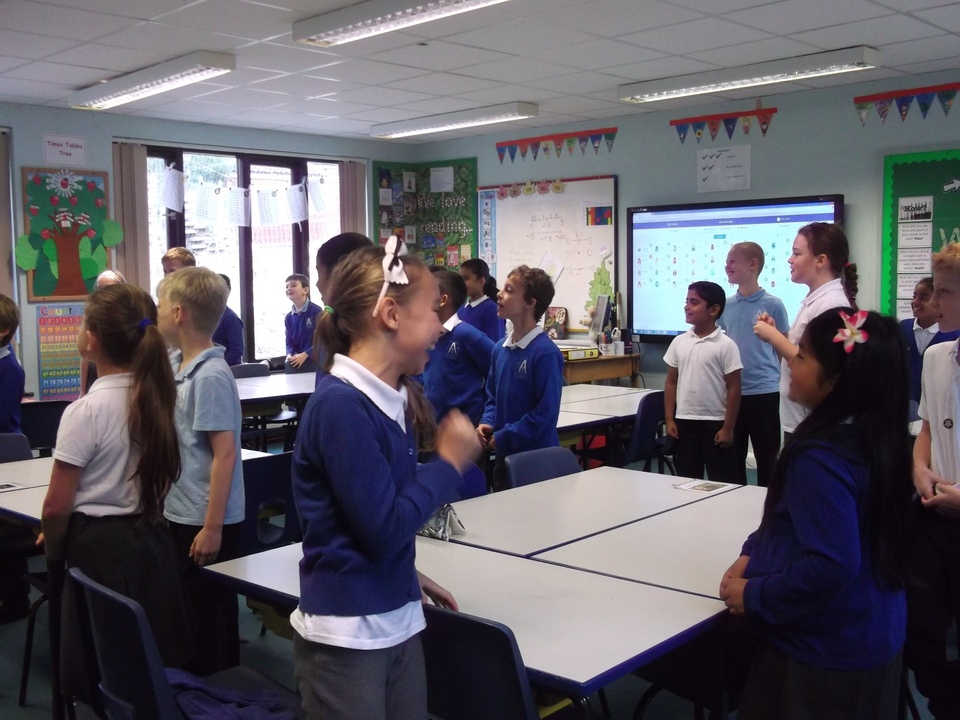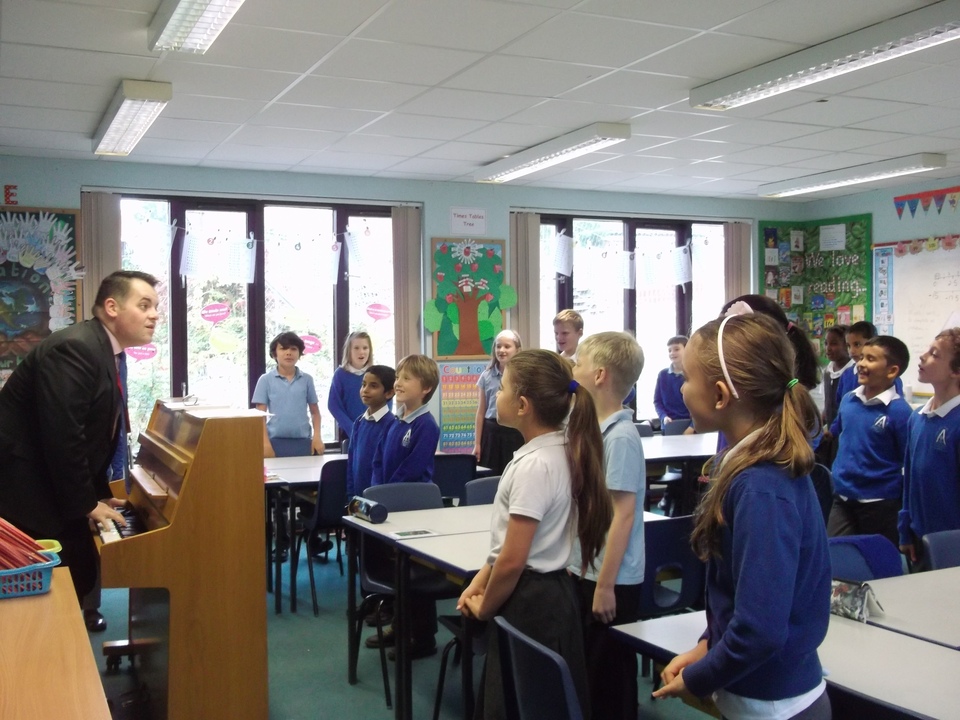 All of KS2 enjoyed a ZUMBA session with Becky, it was great fun and everyone seemed to enjoy themselves. Here are some pictures of Year 4 showing their moves!
Did you enjoy this session? Good news! On Thursday nights we have ZUMBA club. Come and ask Mrs Turrell for more details. Maybe we could start a break time 'Move it!' group too?
Today, Year 4 led KS2 Liturgy. Our focus was 'Our Lady'.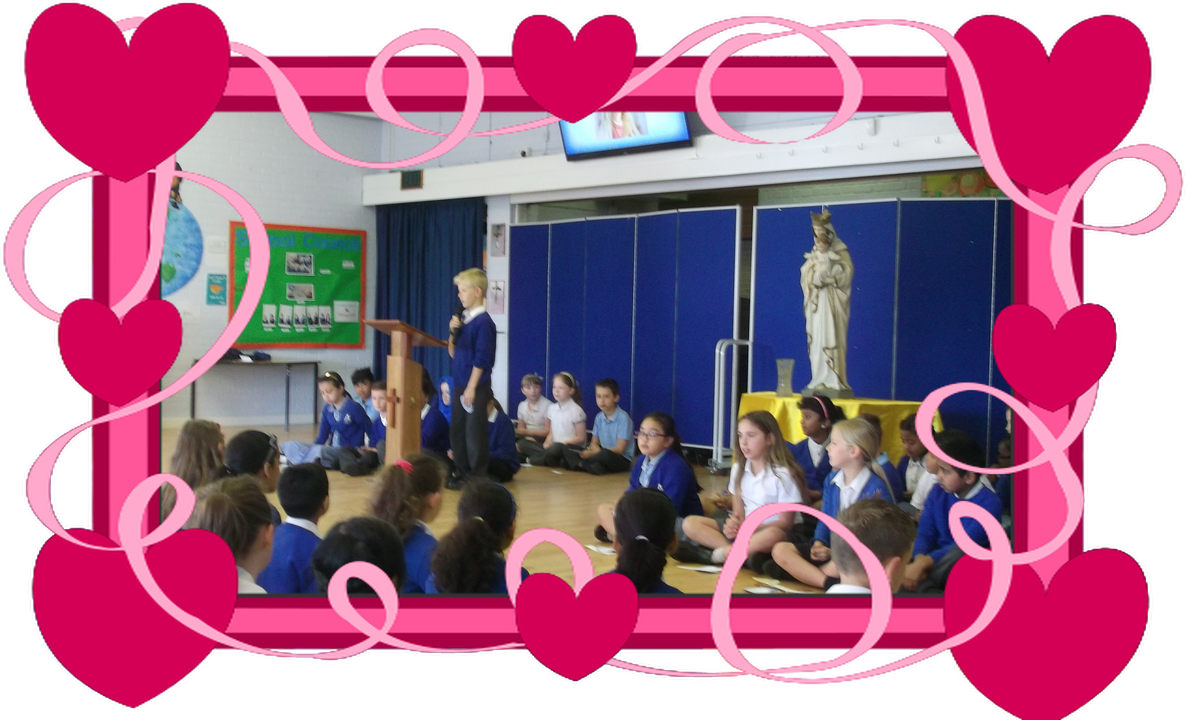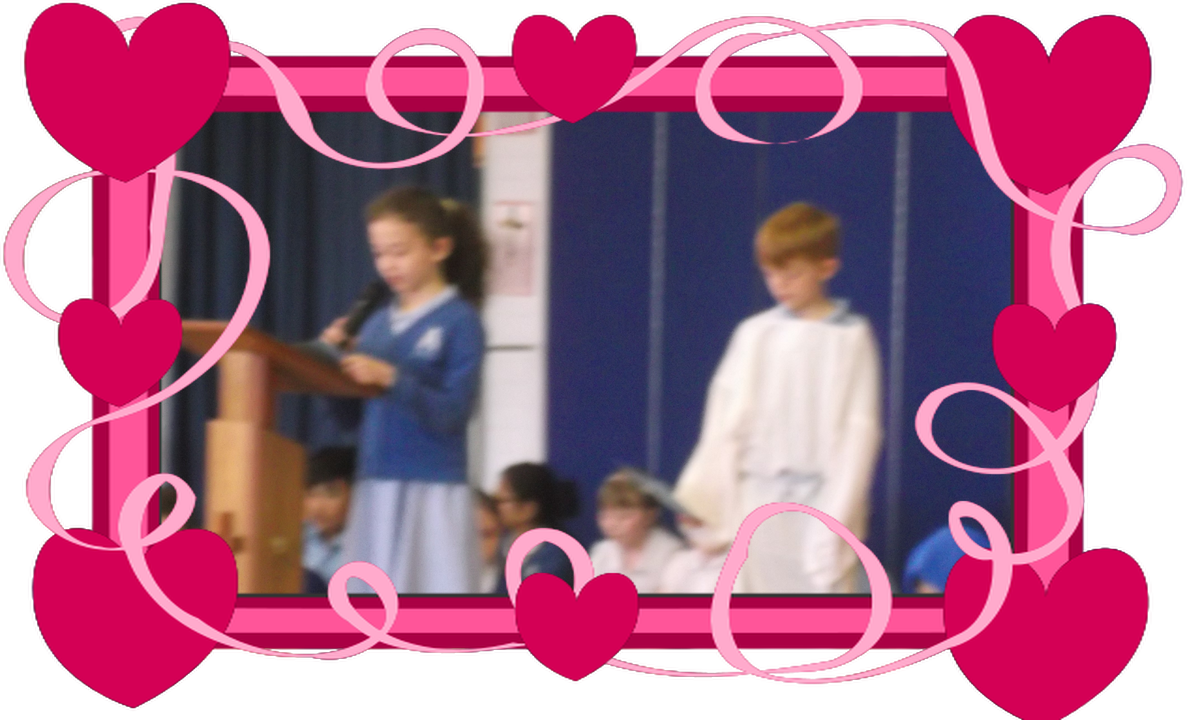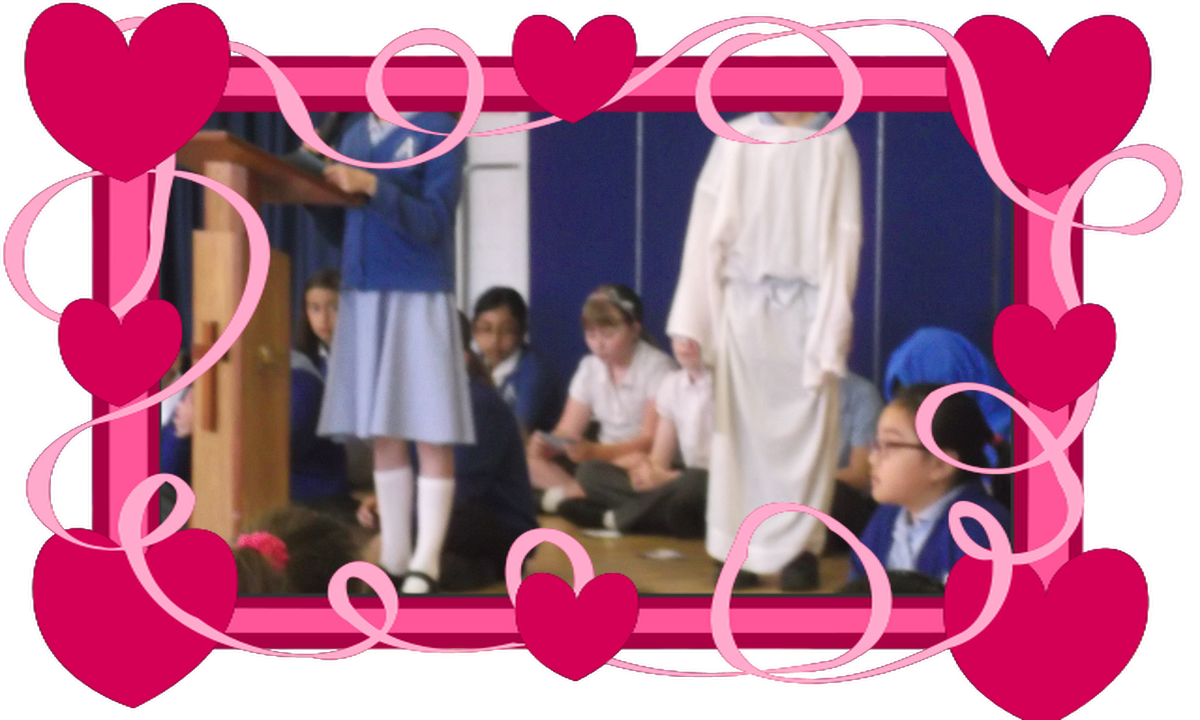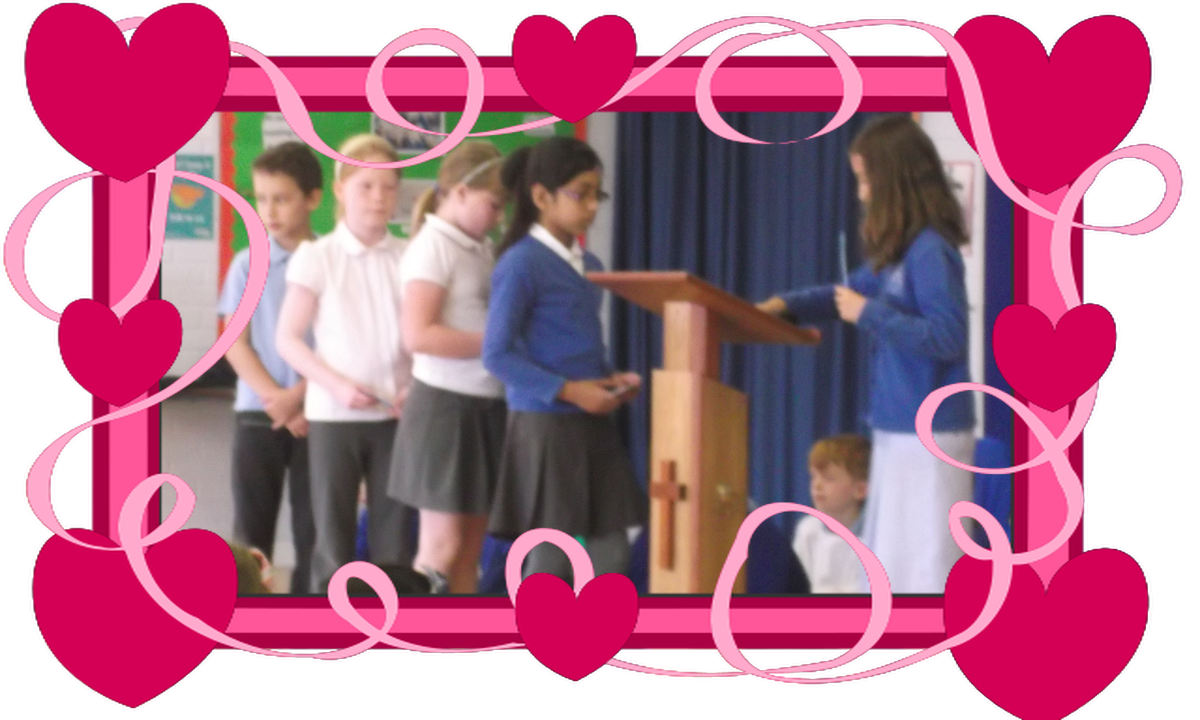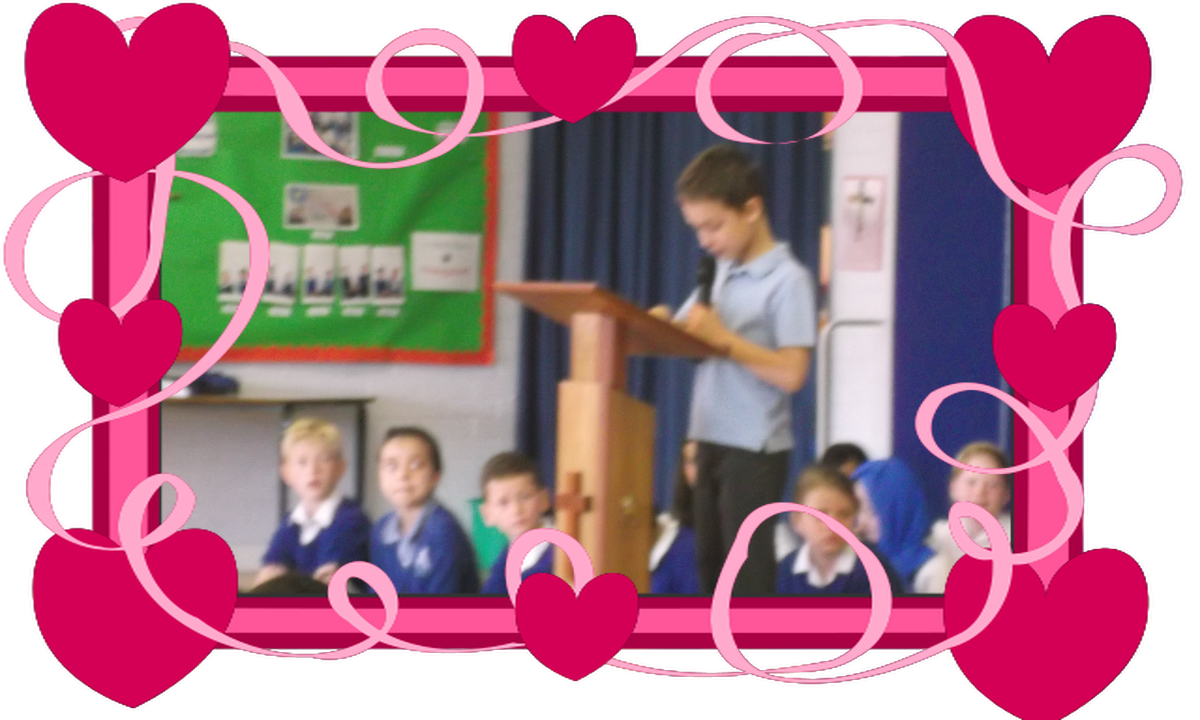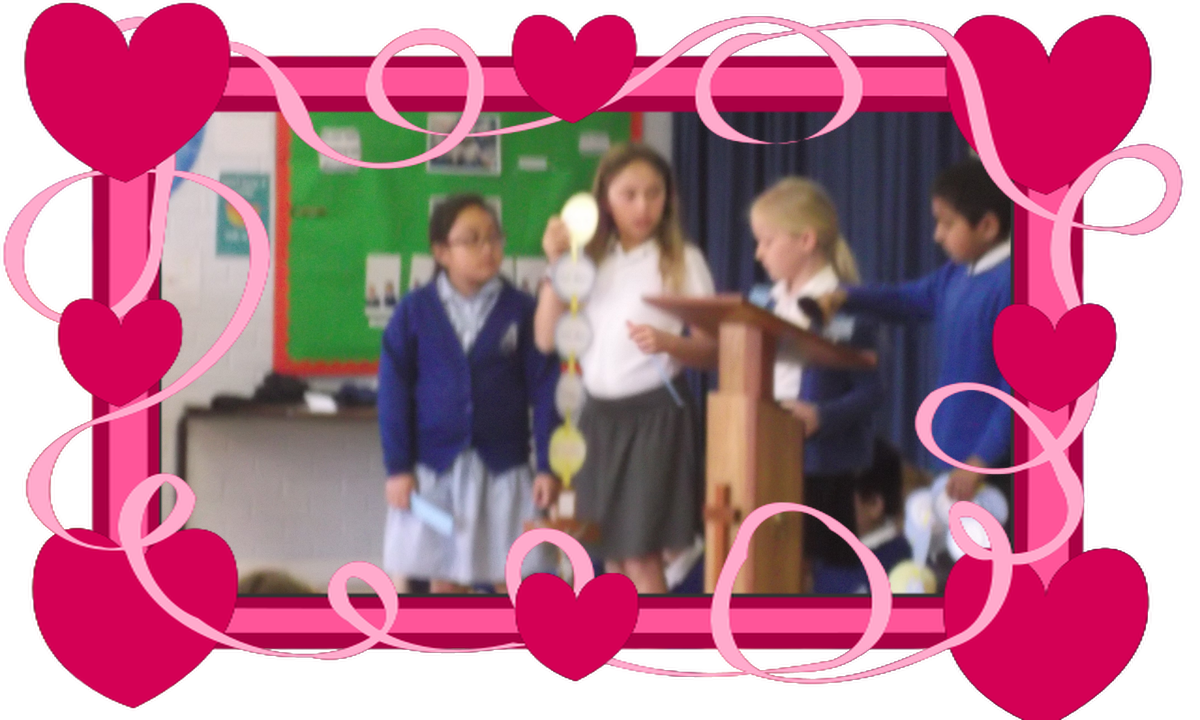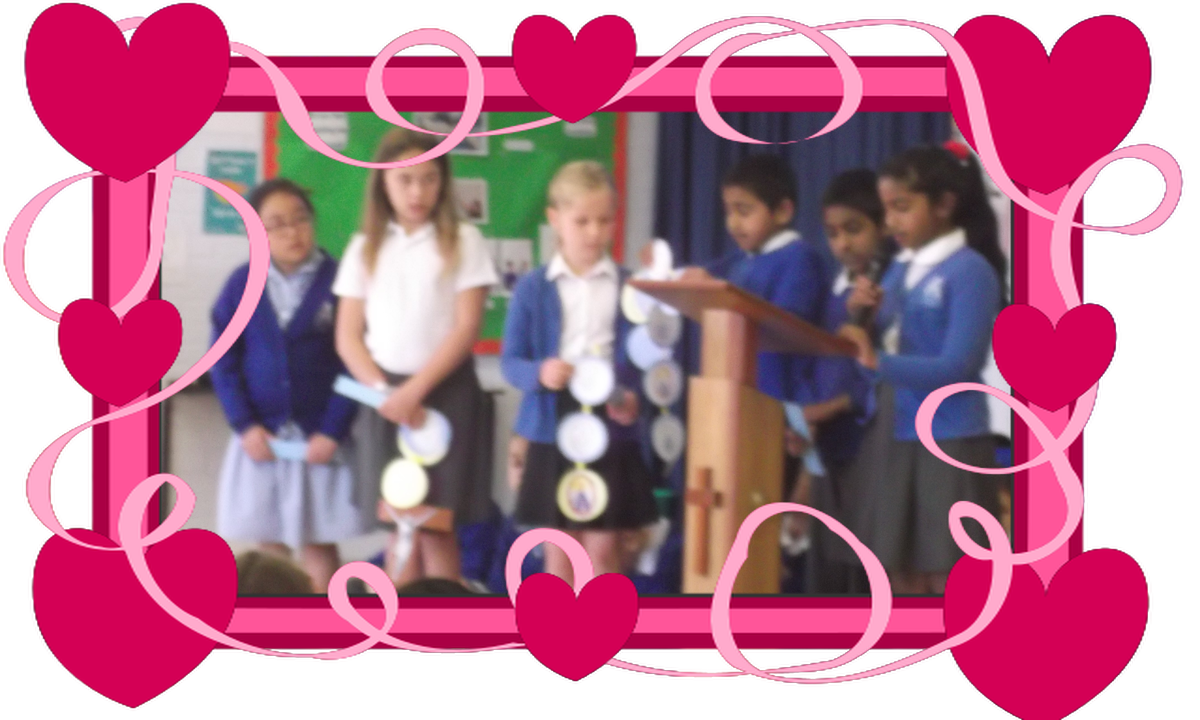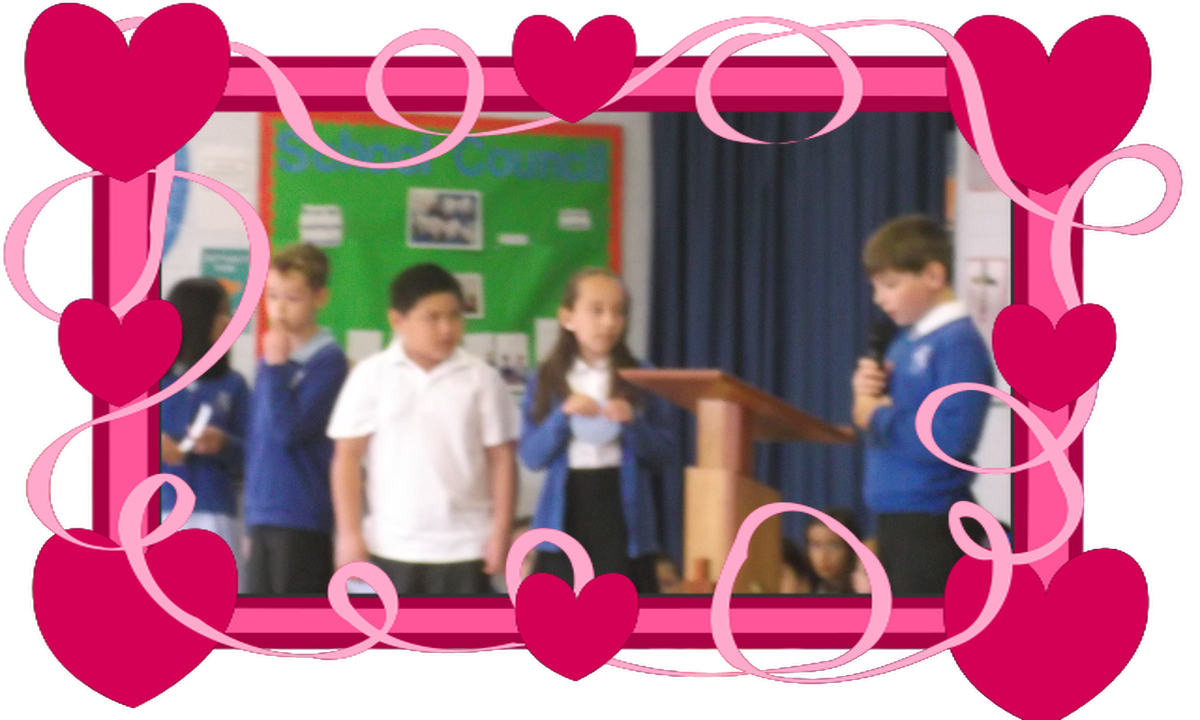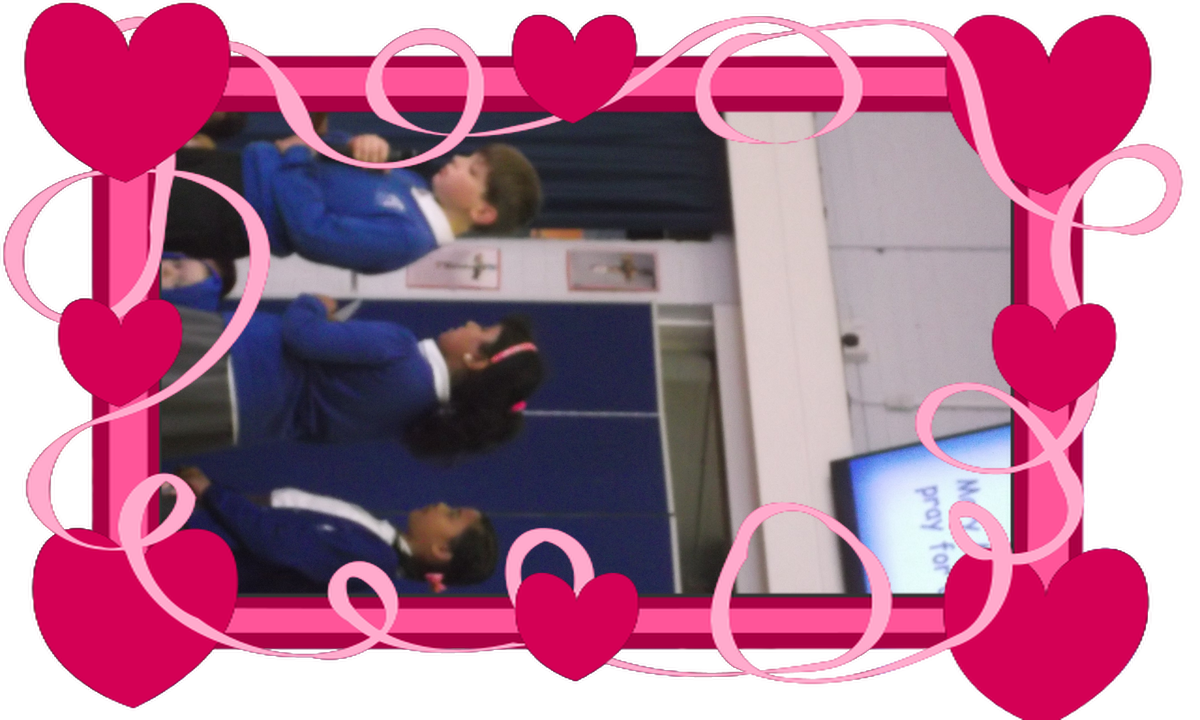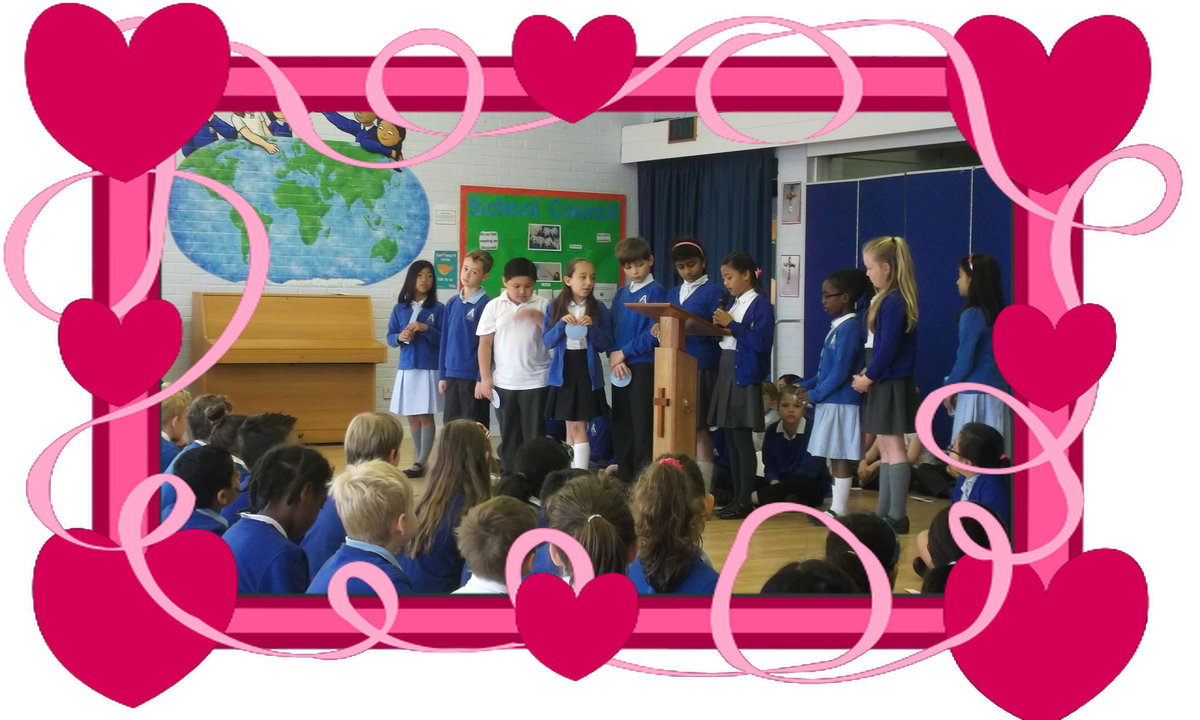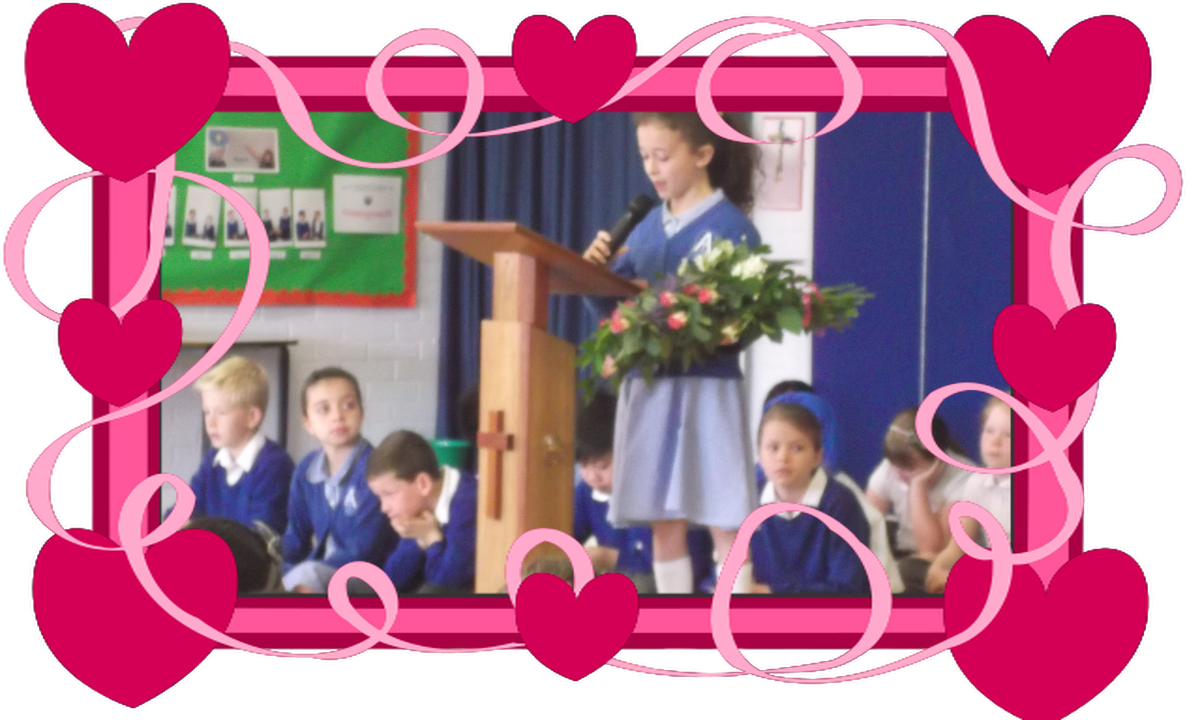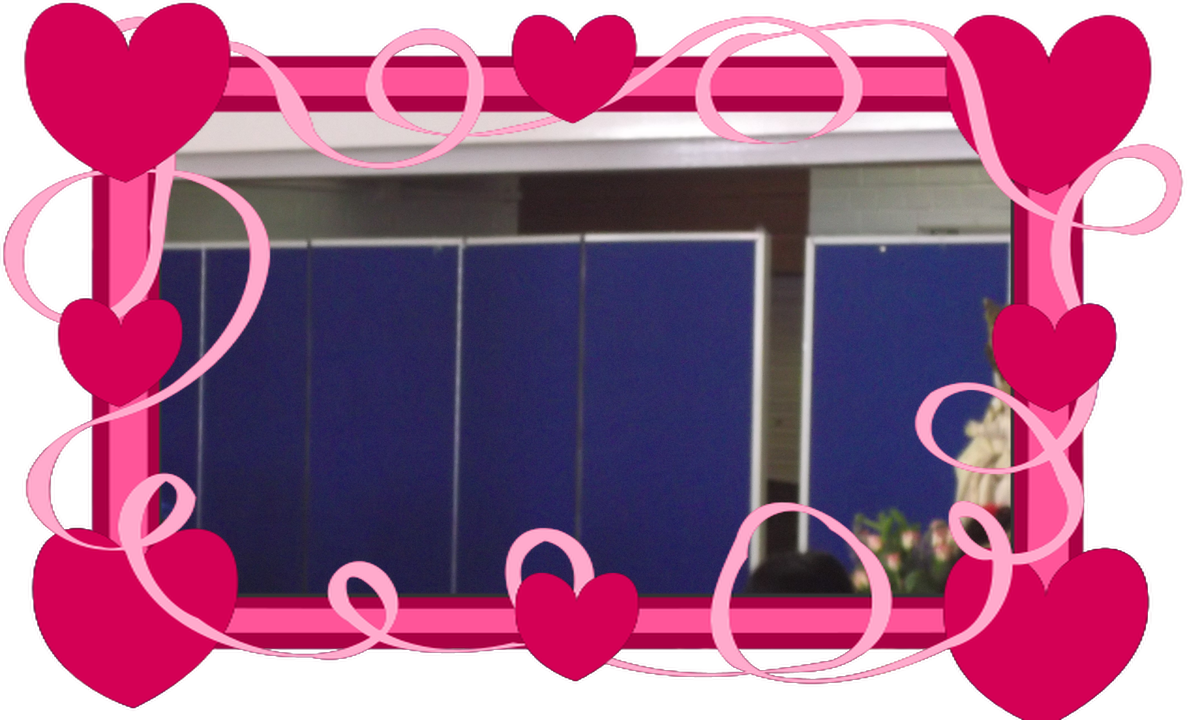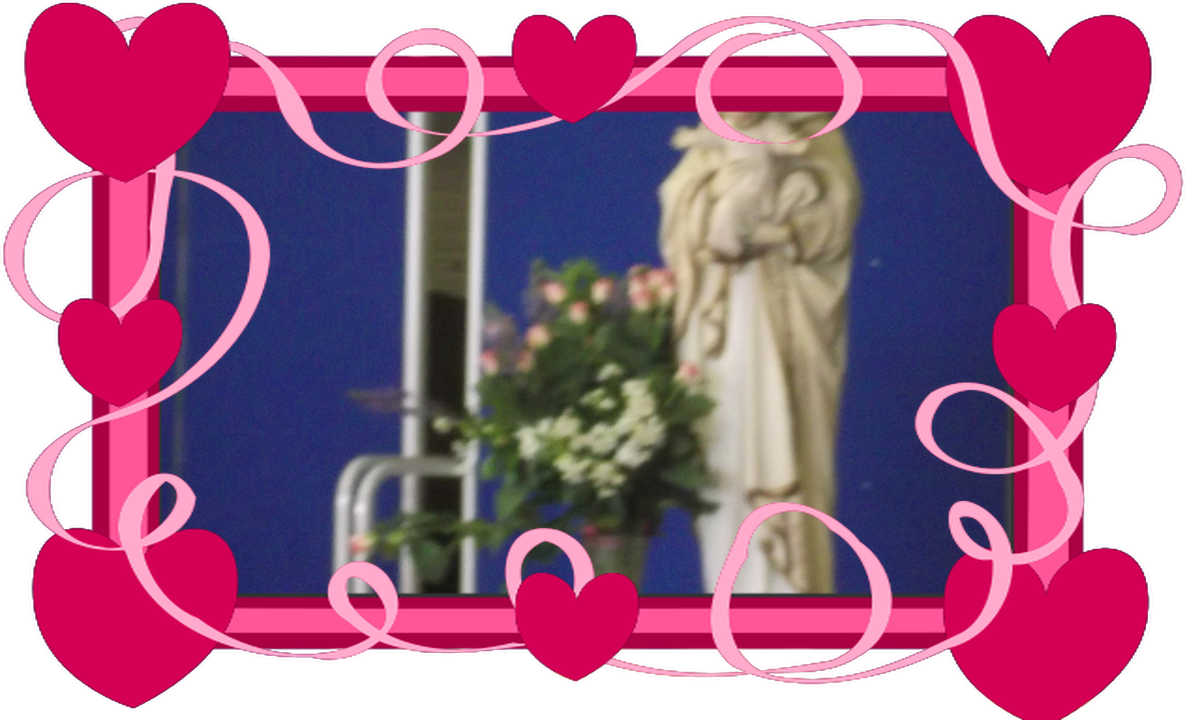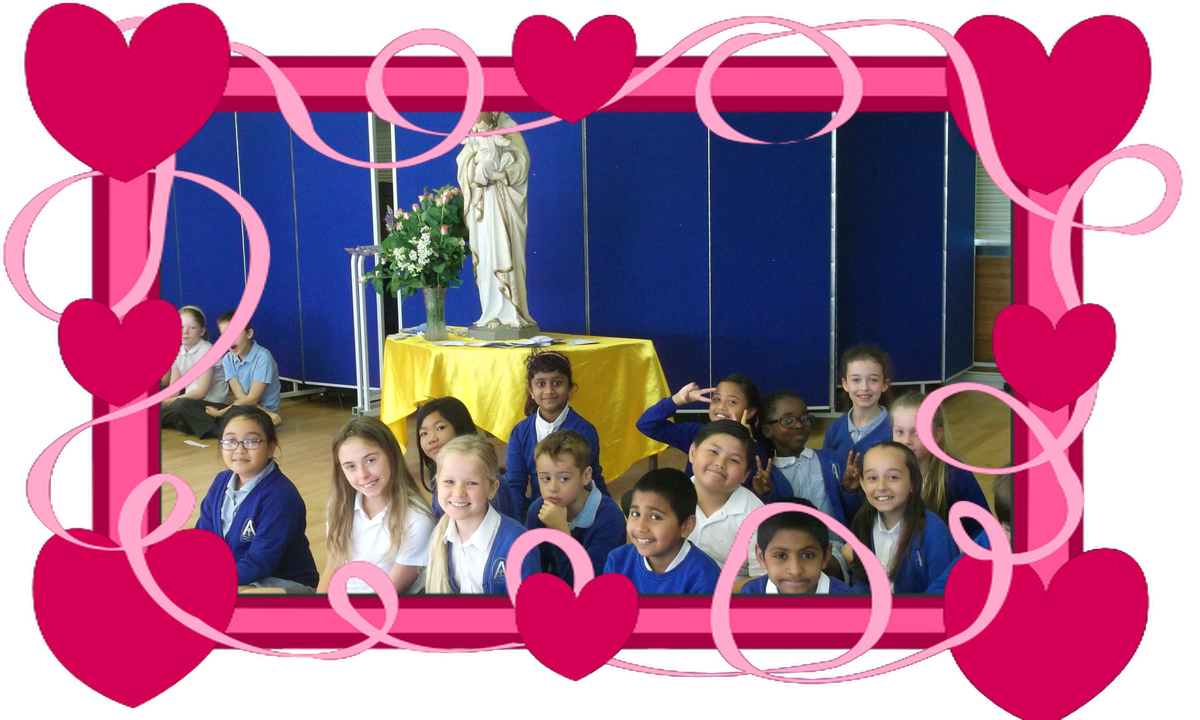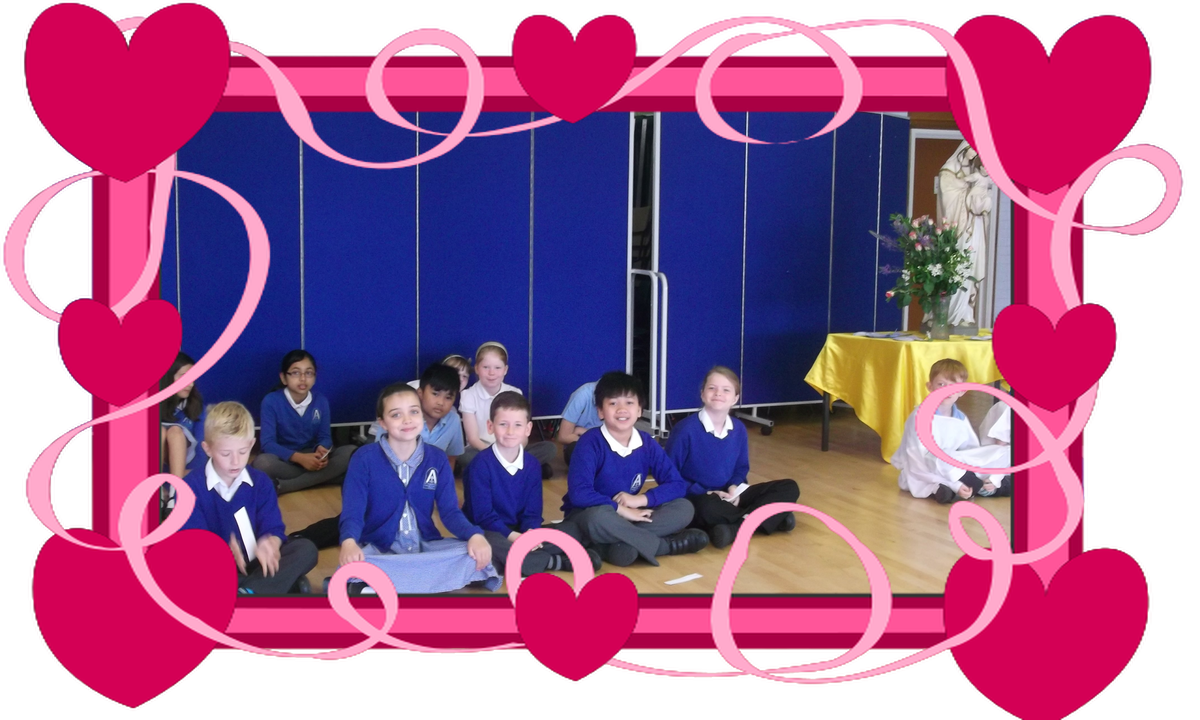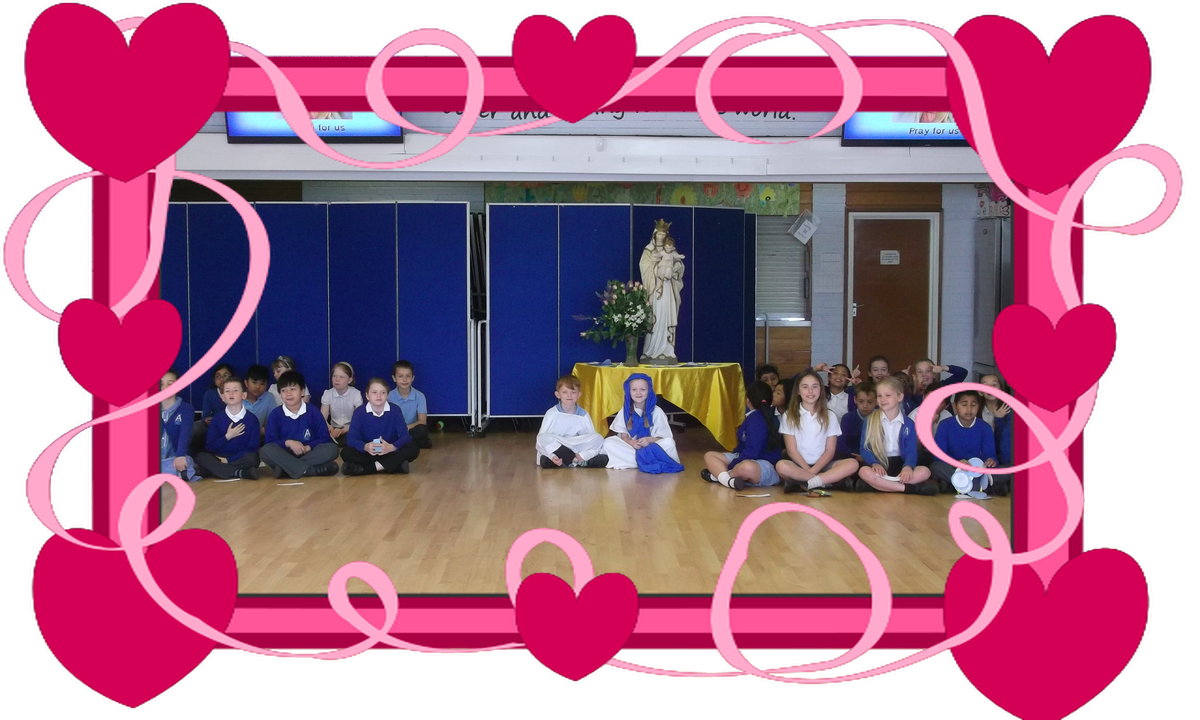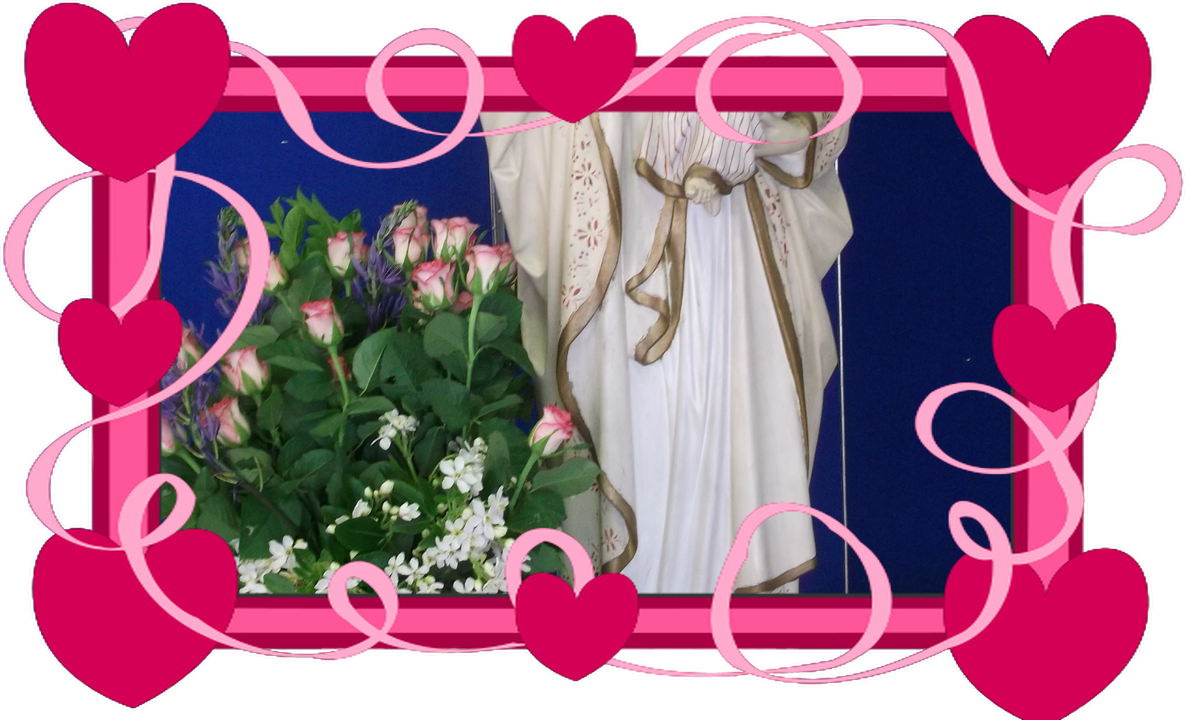 Mrs Savelli inspired us during an assembly to look after our world. We made a promise to God and wrote it on a heart. You can see this display in the corridor. Year 2 have made a heart too and there is a blank heart ready for everyone else to join in!
We have enjoyed learning Karate at school. It was very calm, disciplined and fun!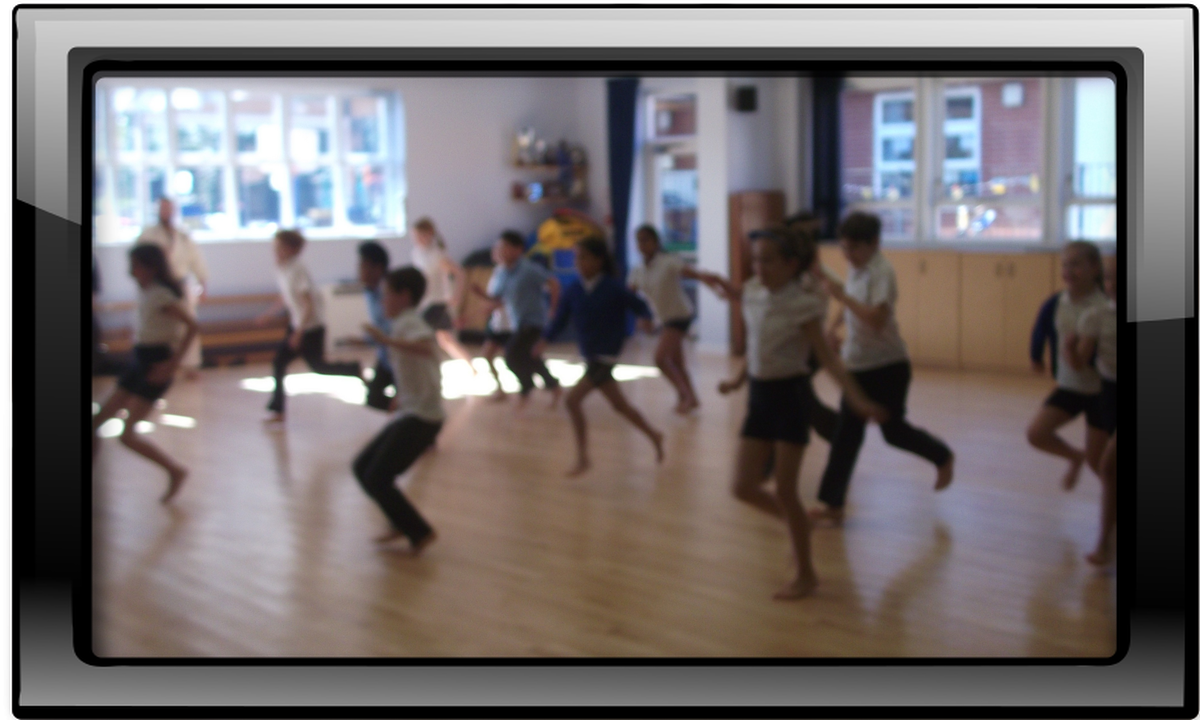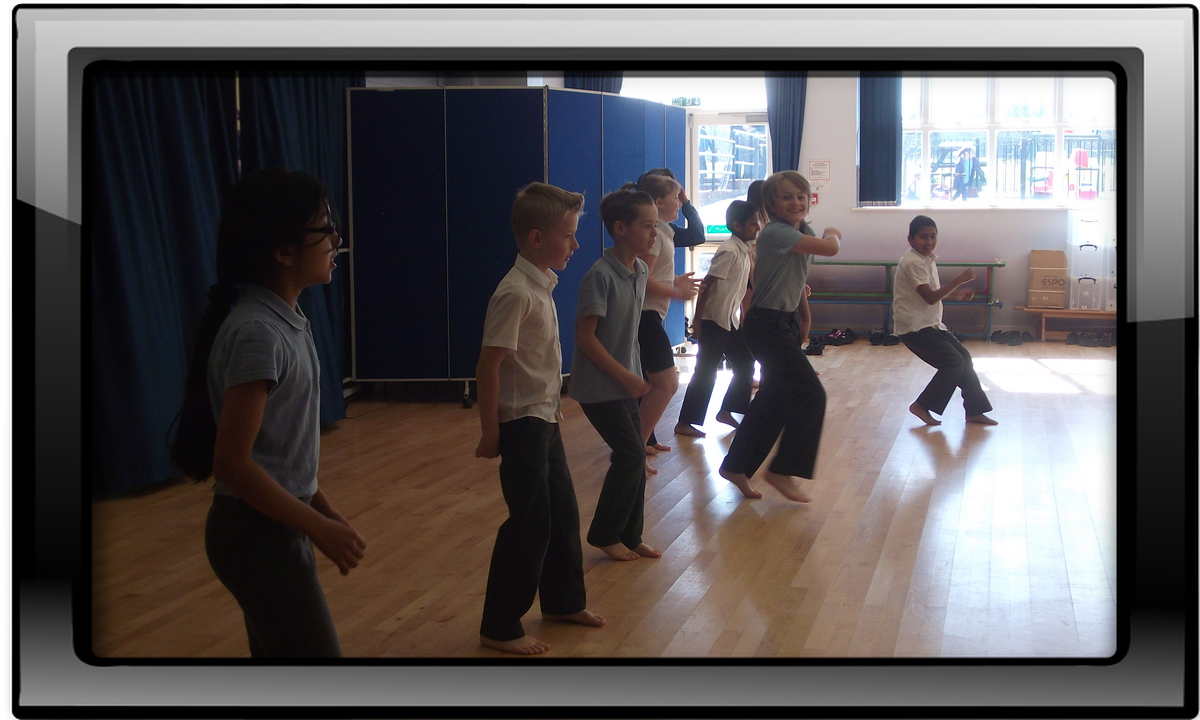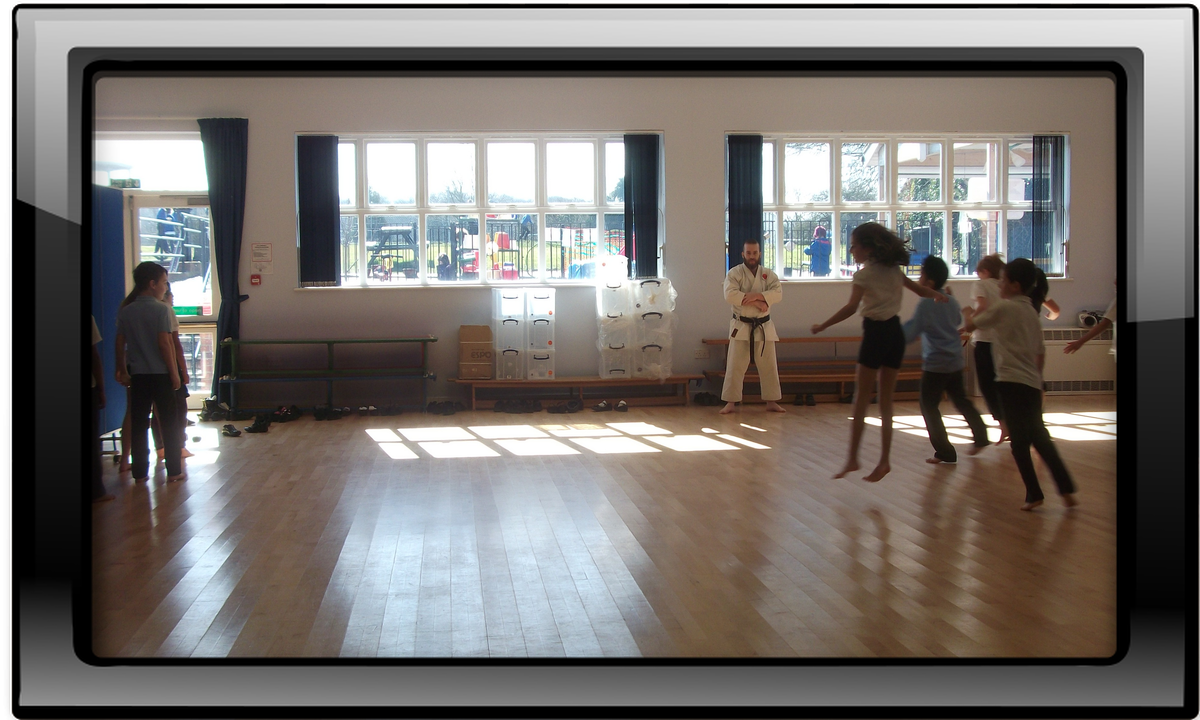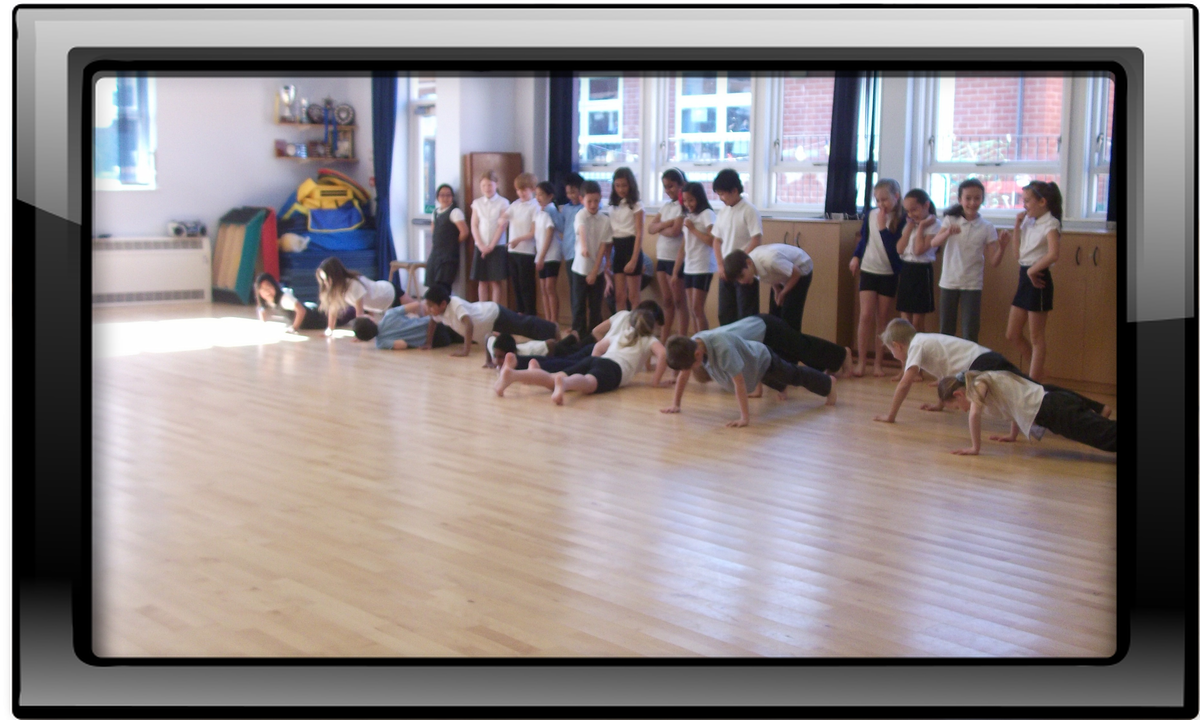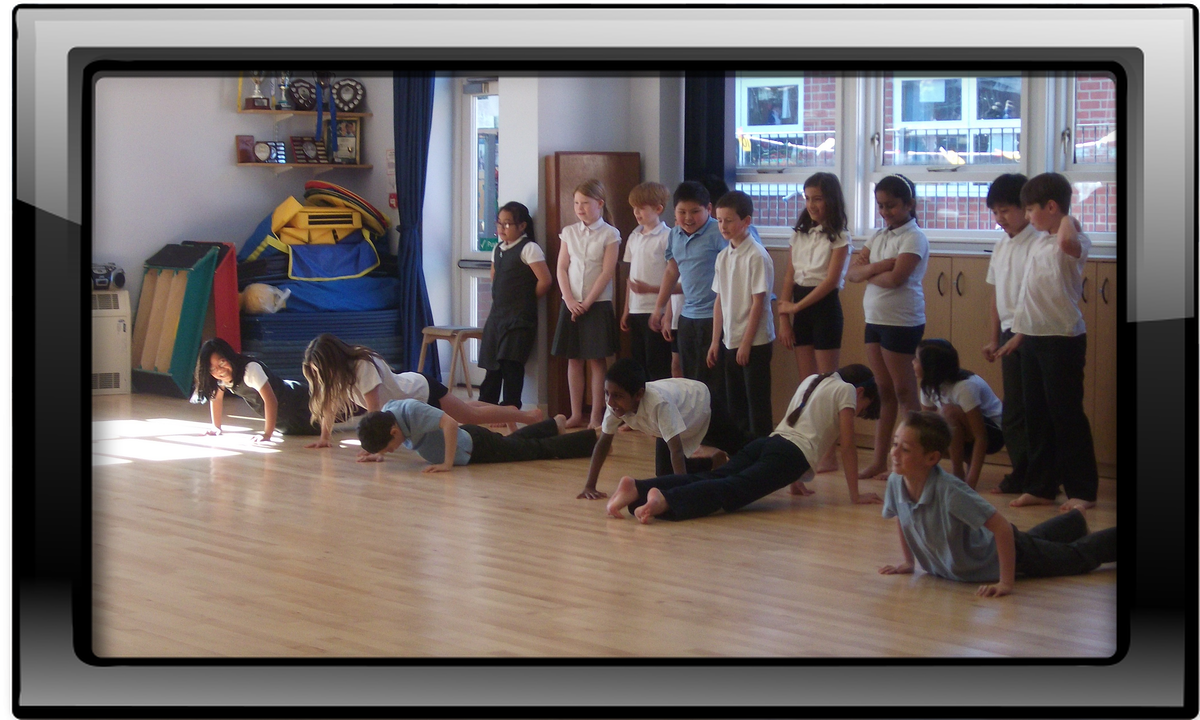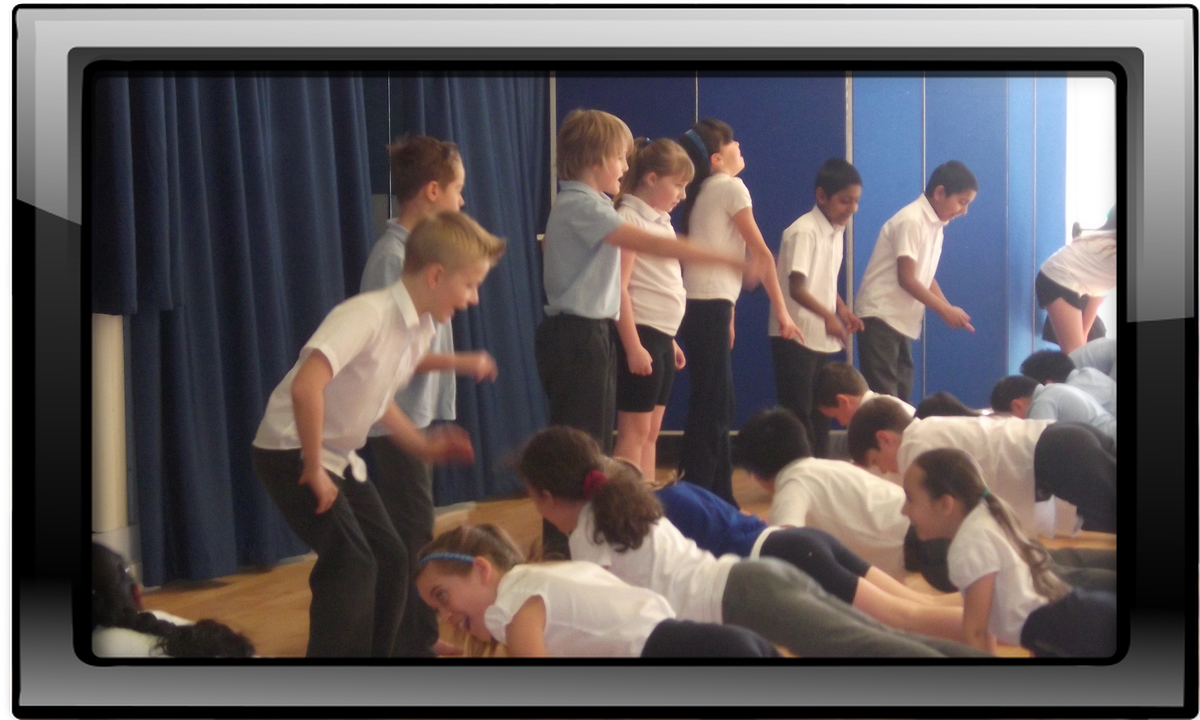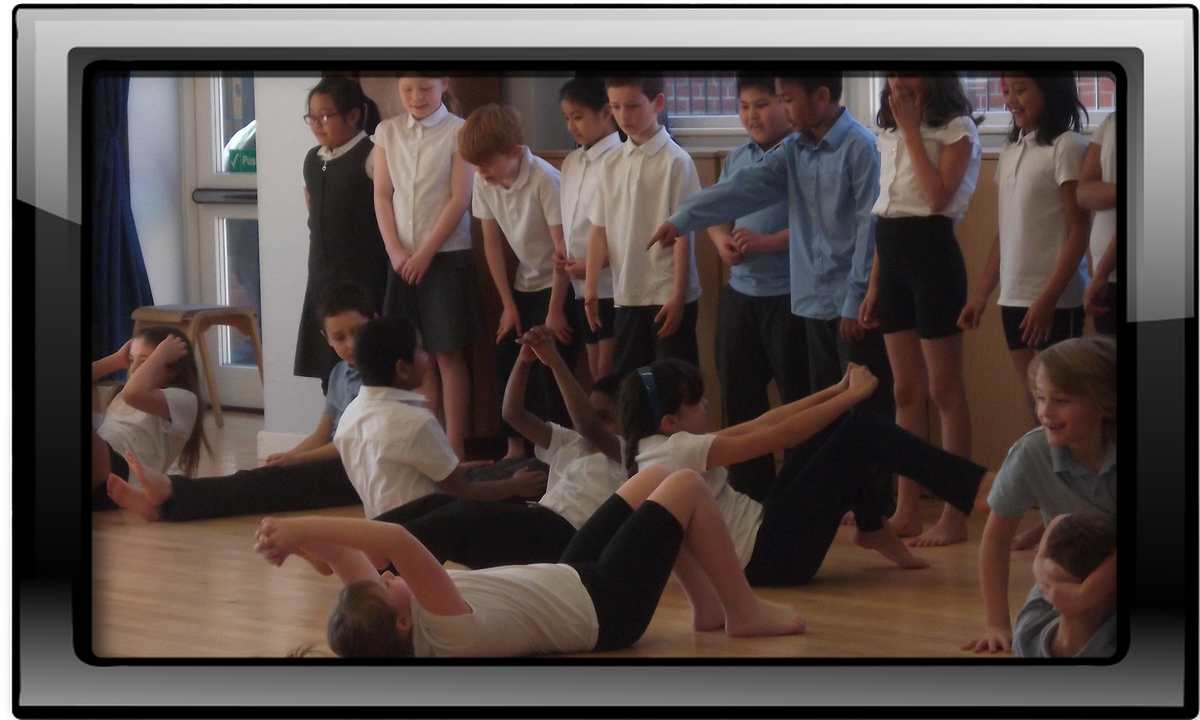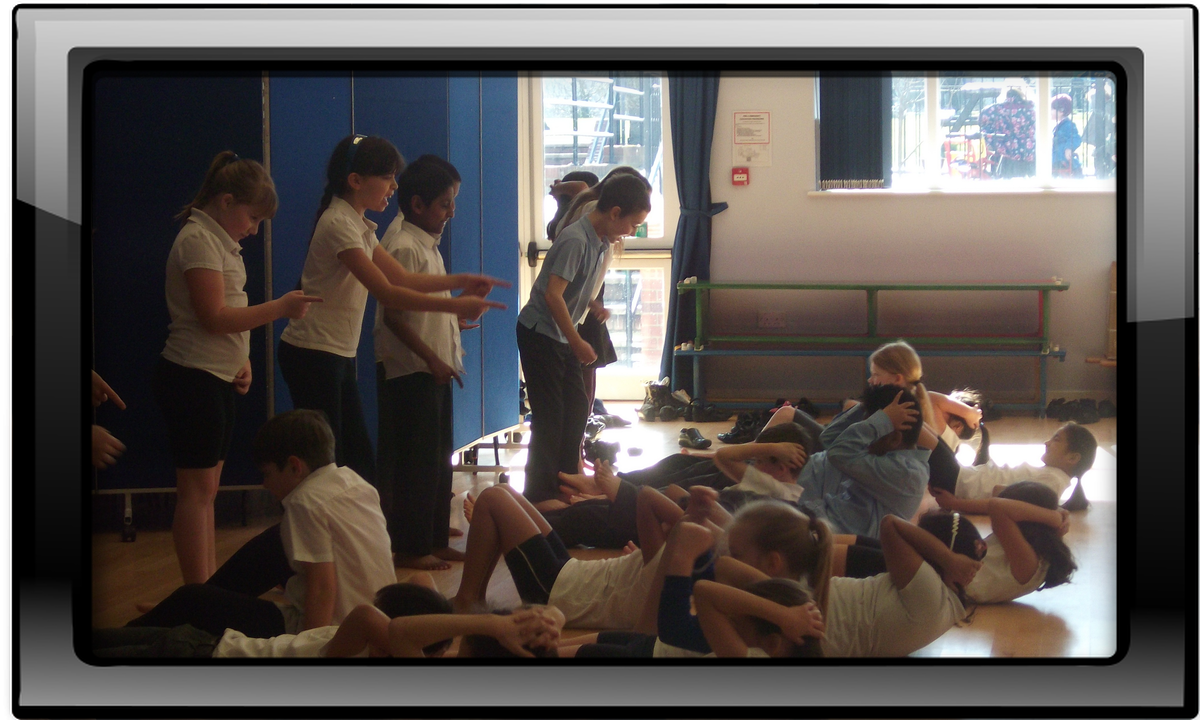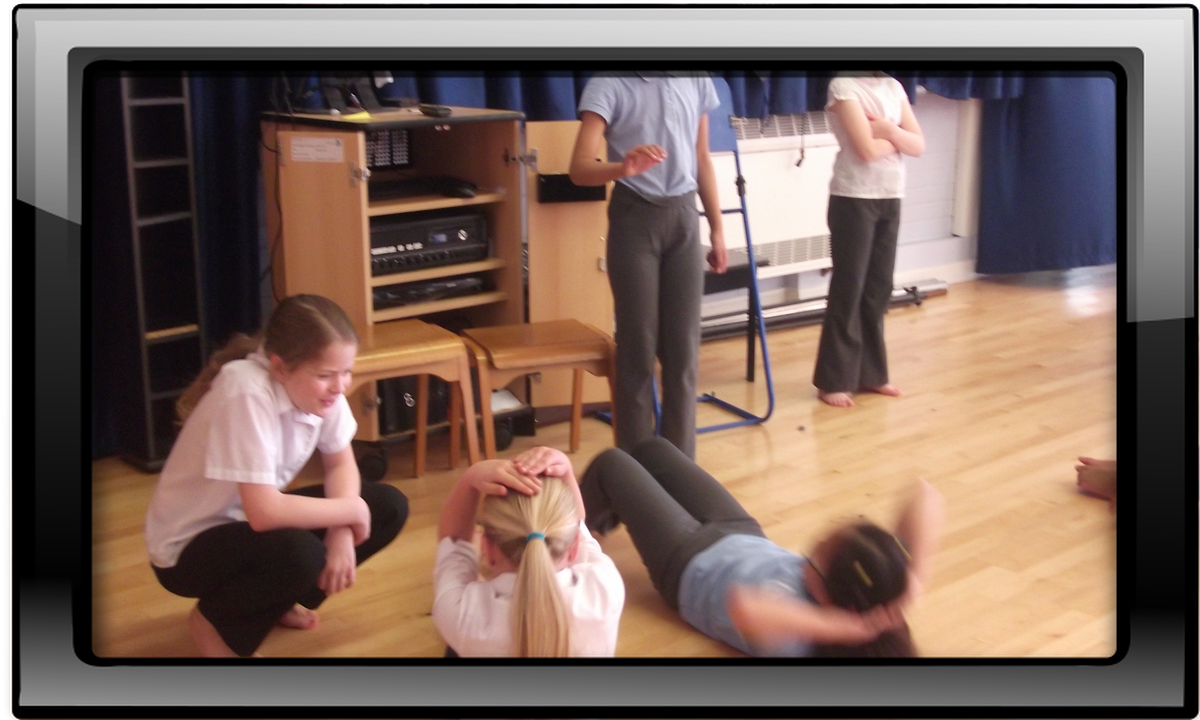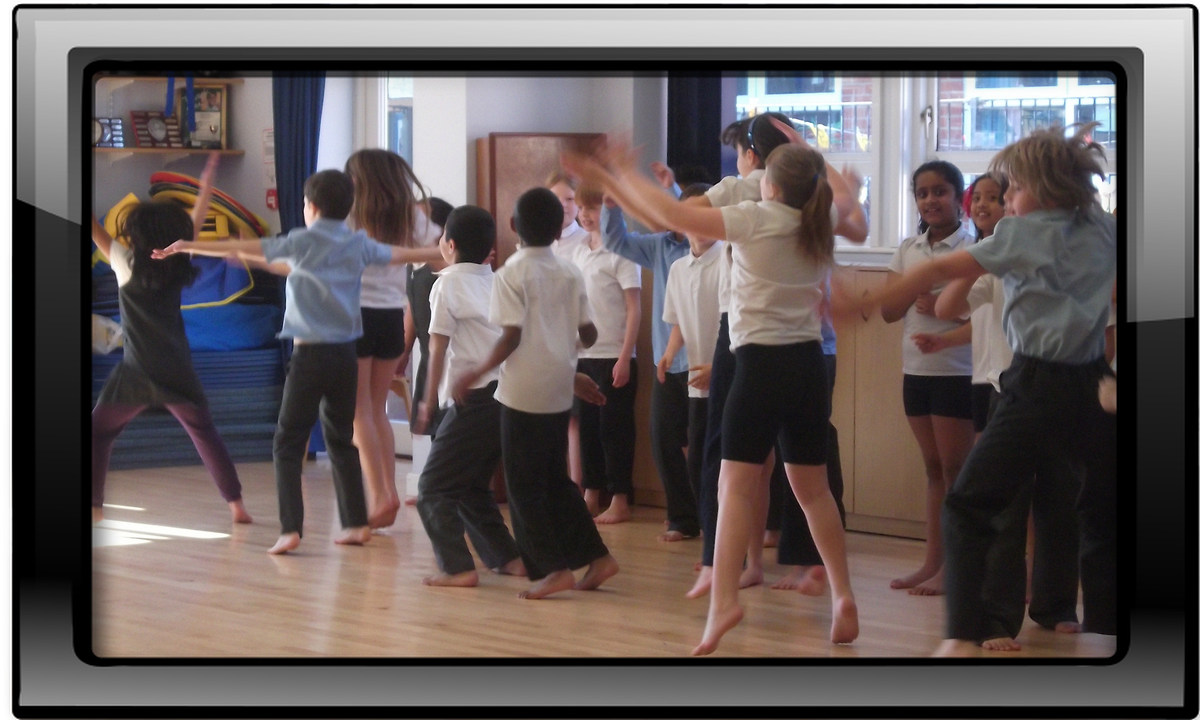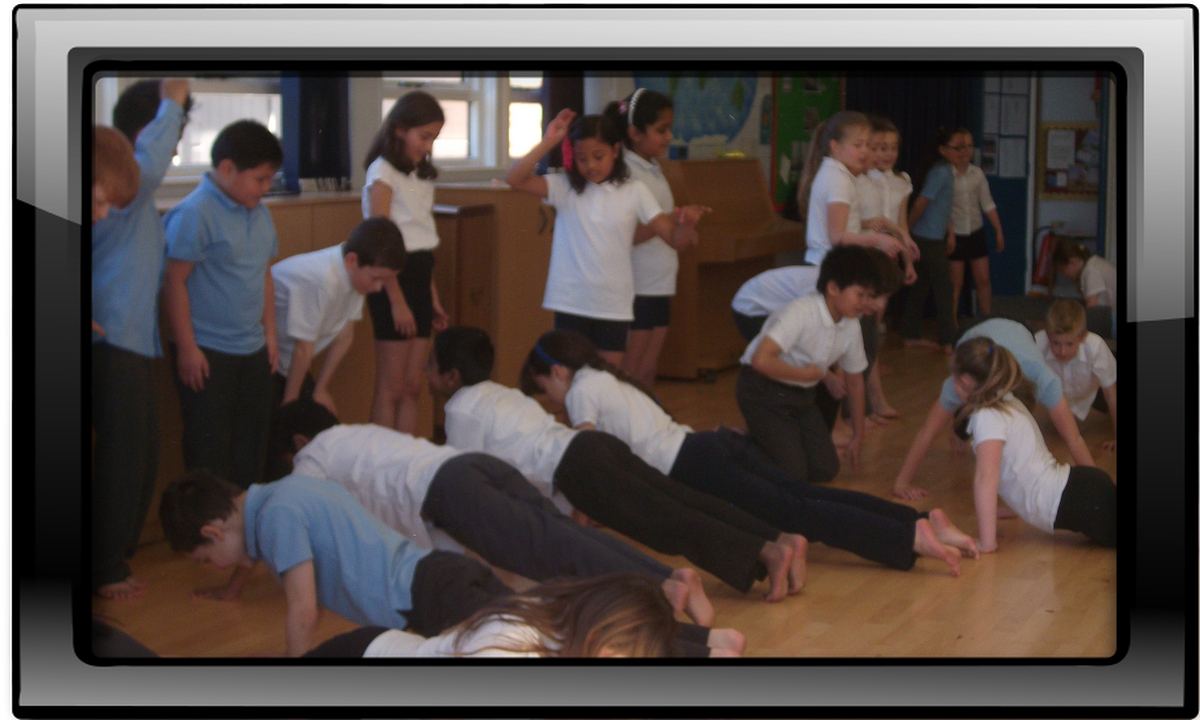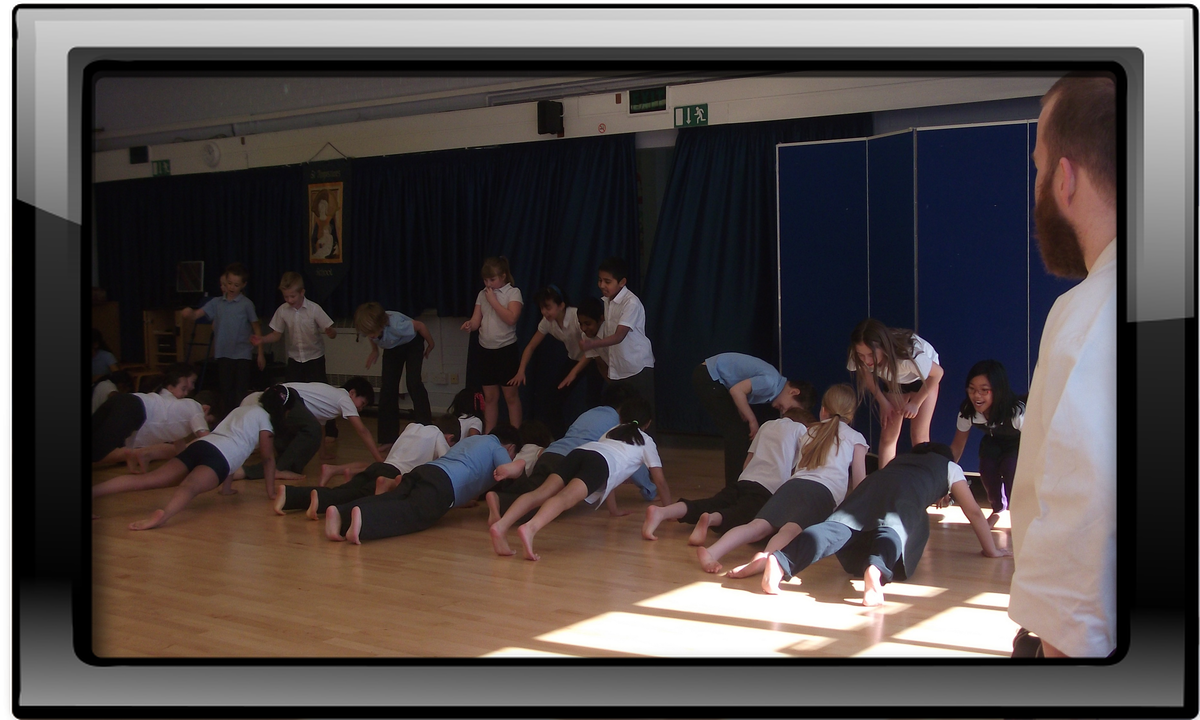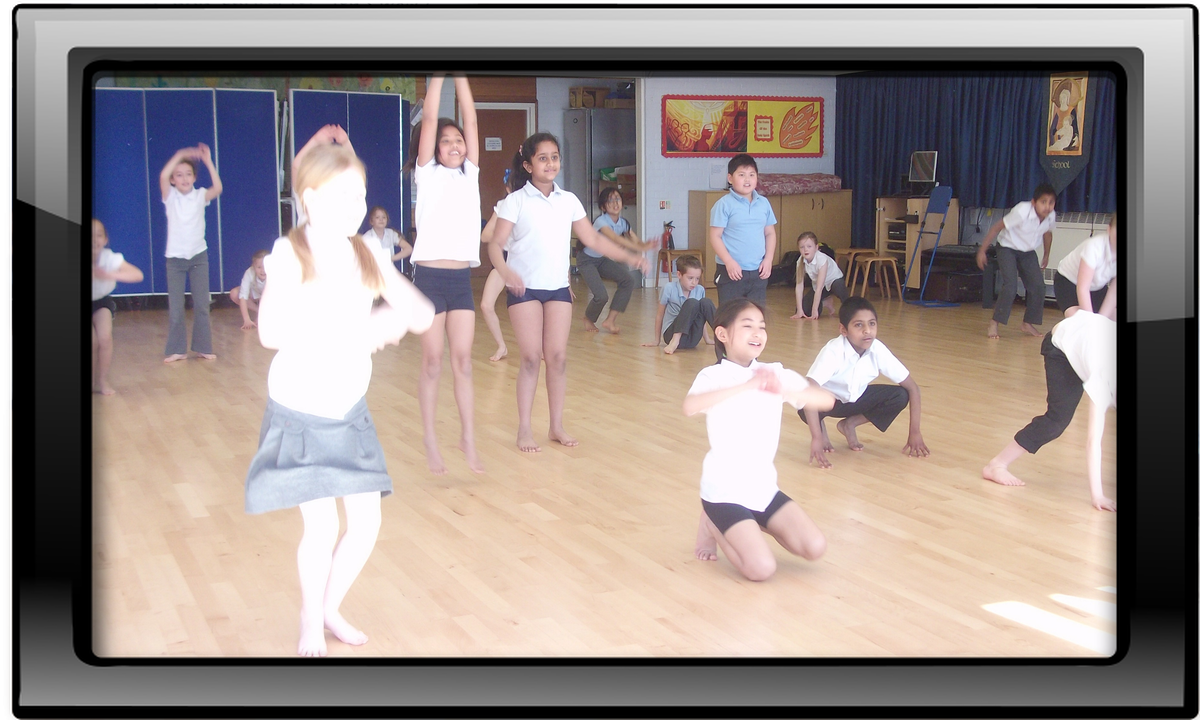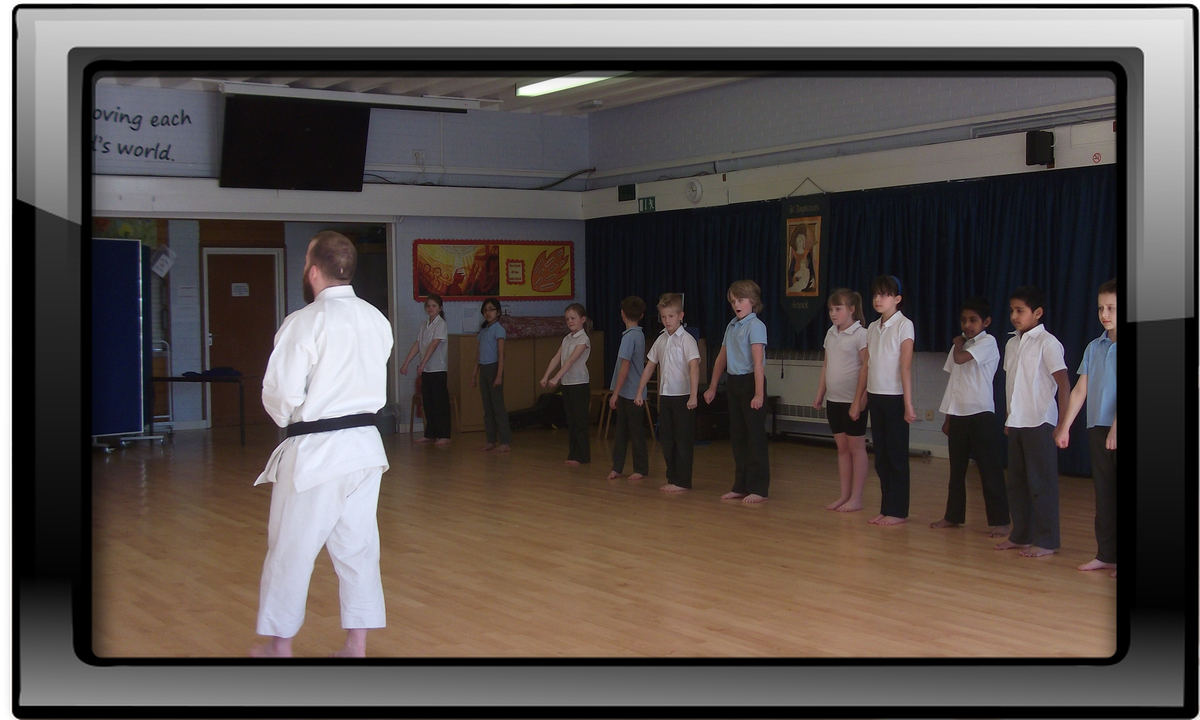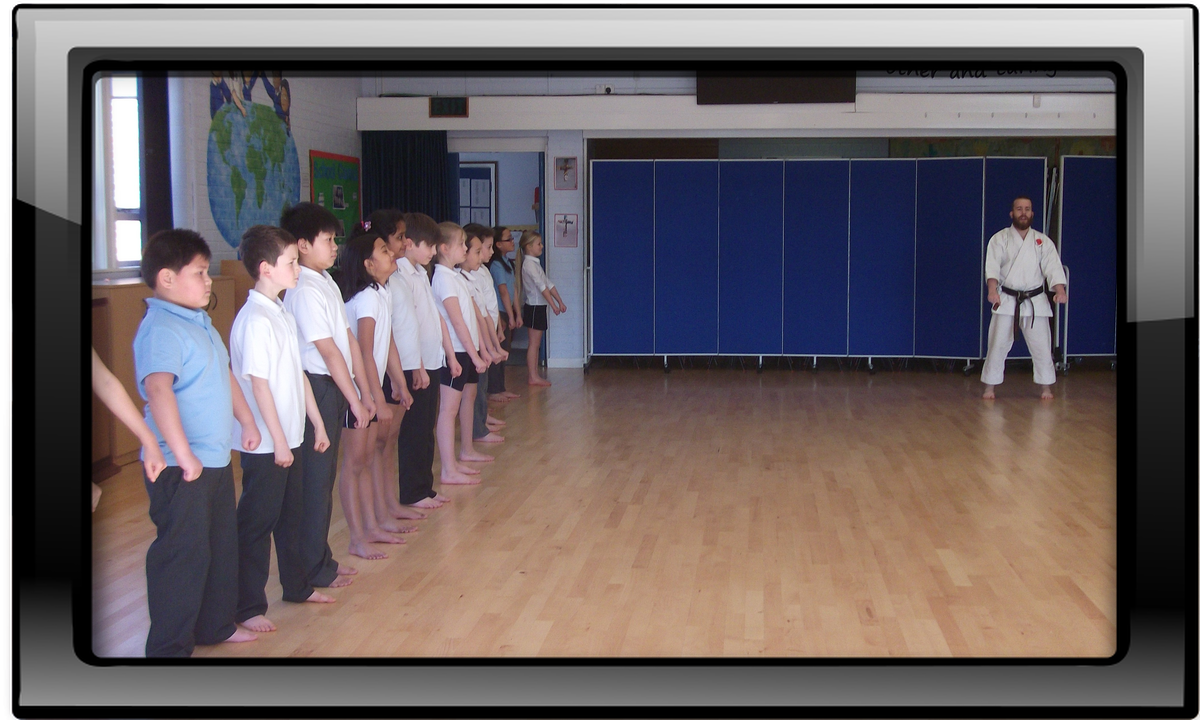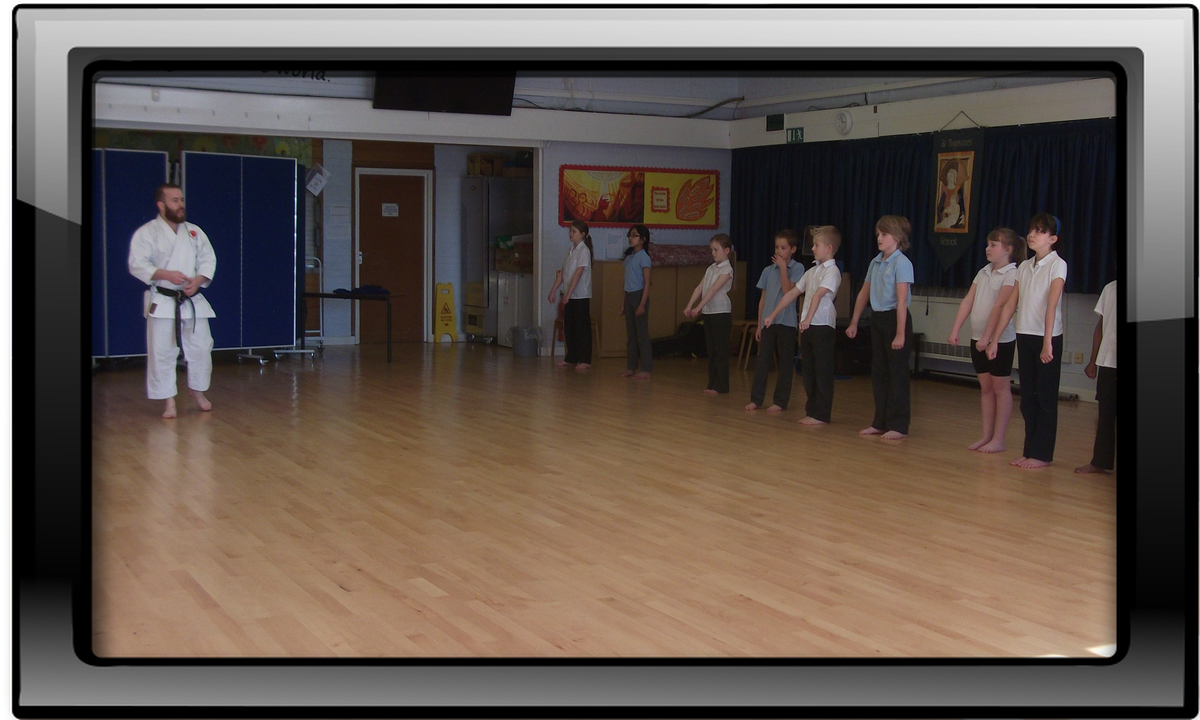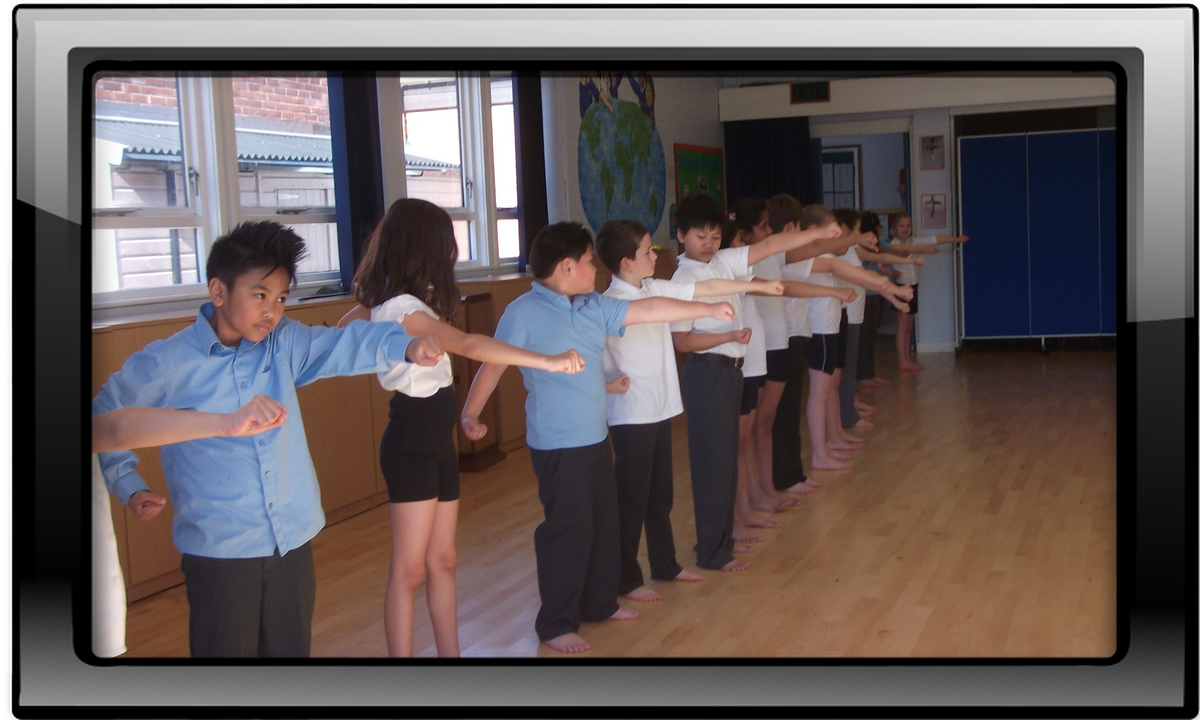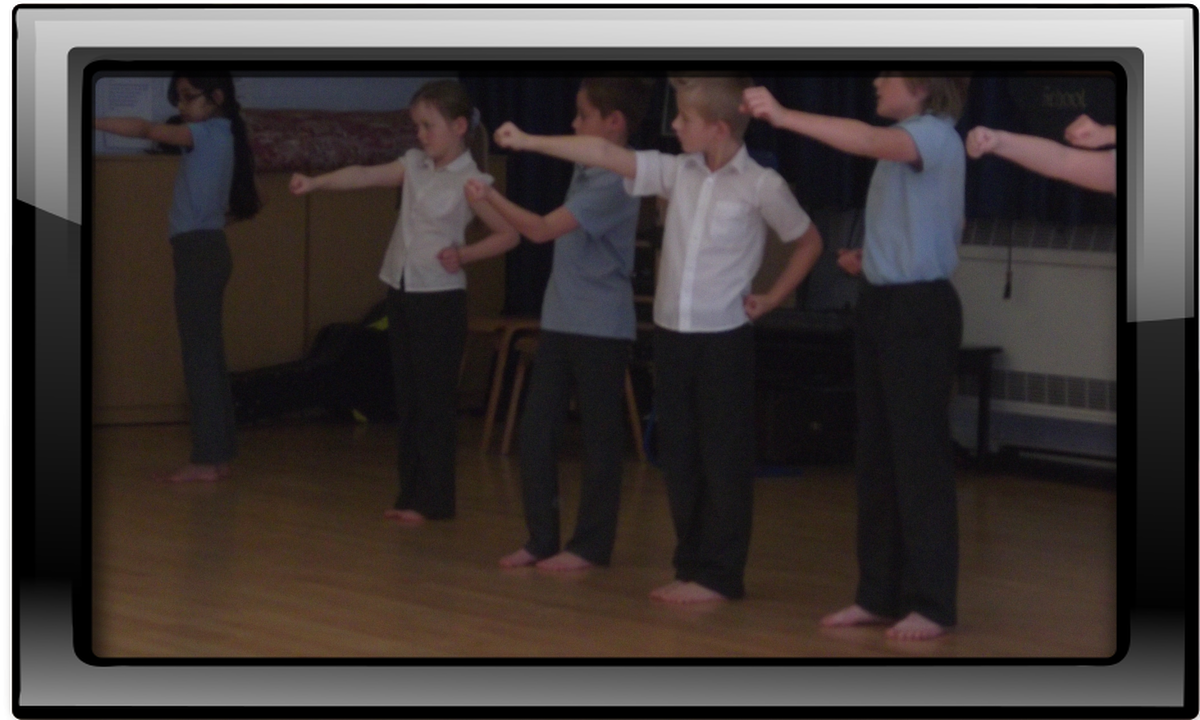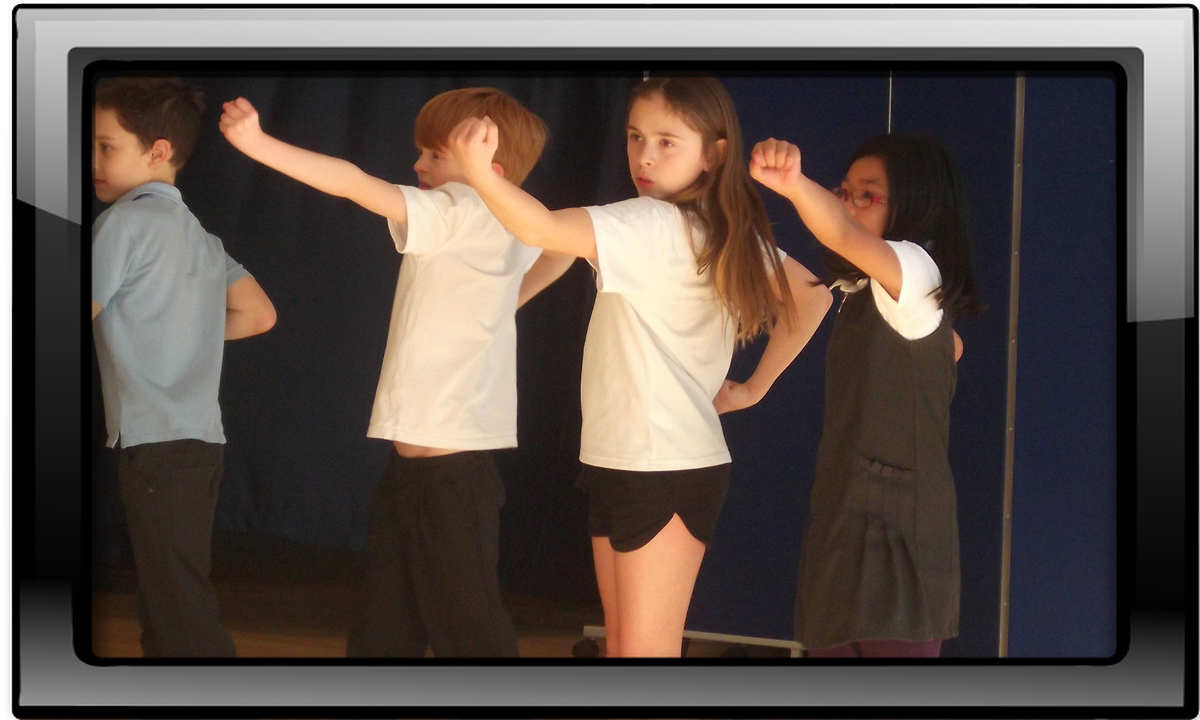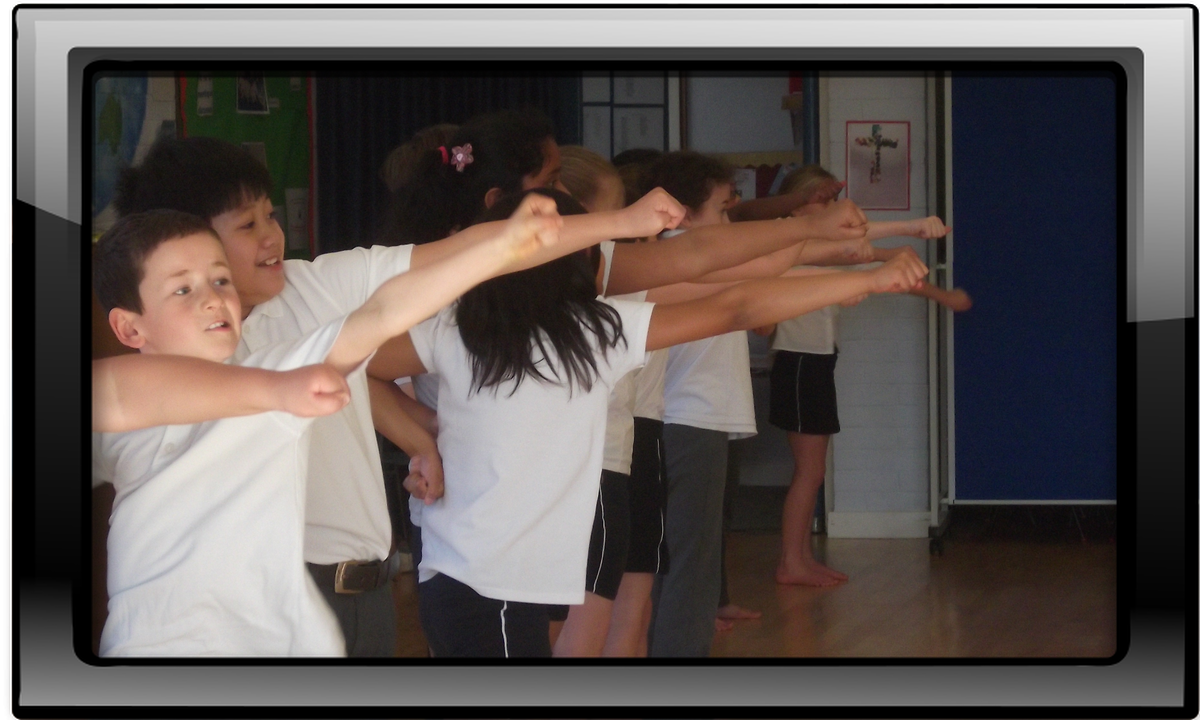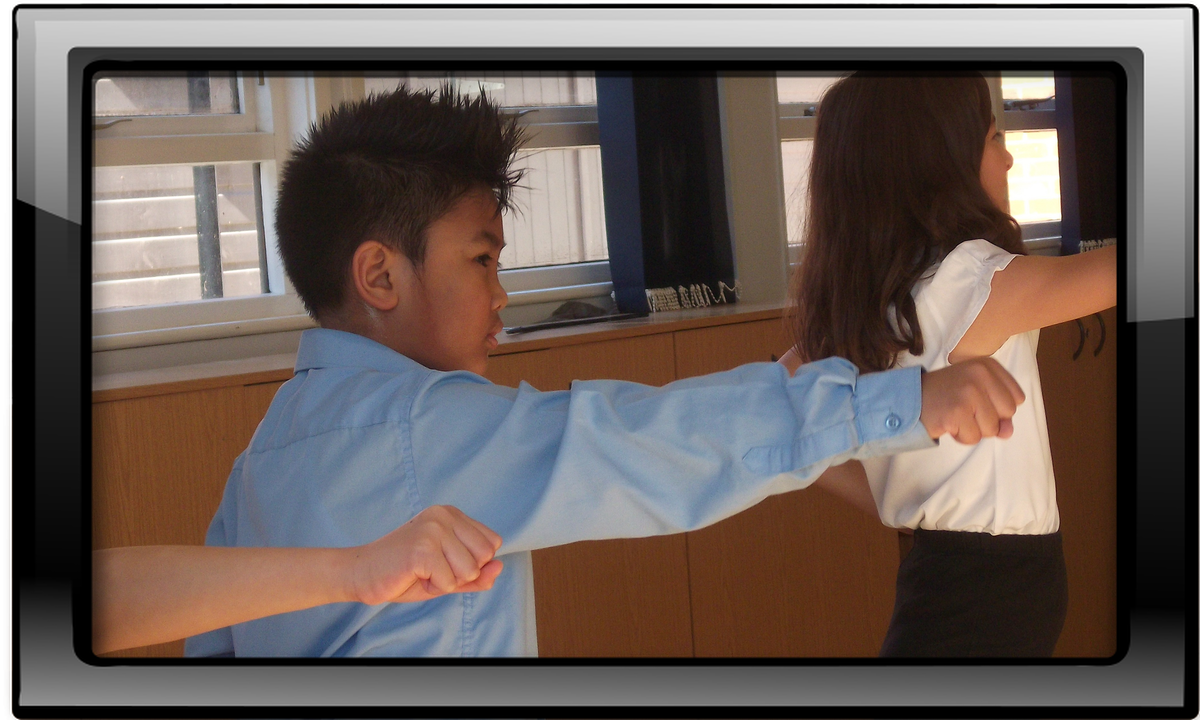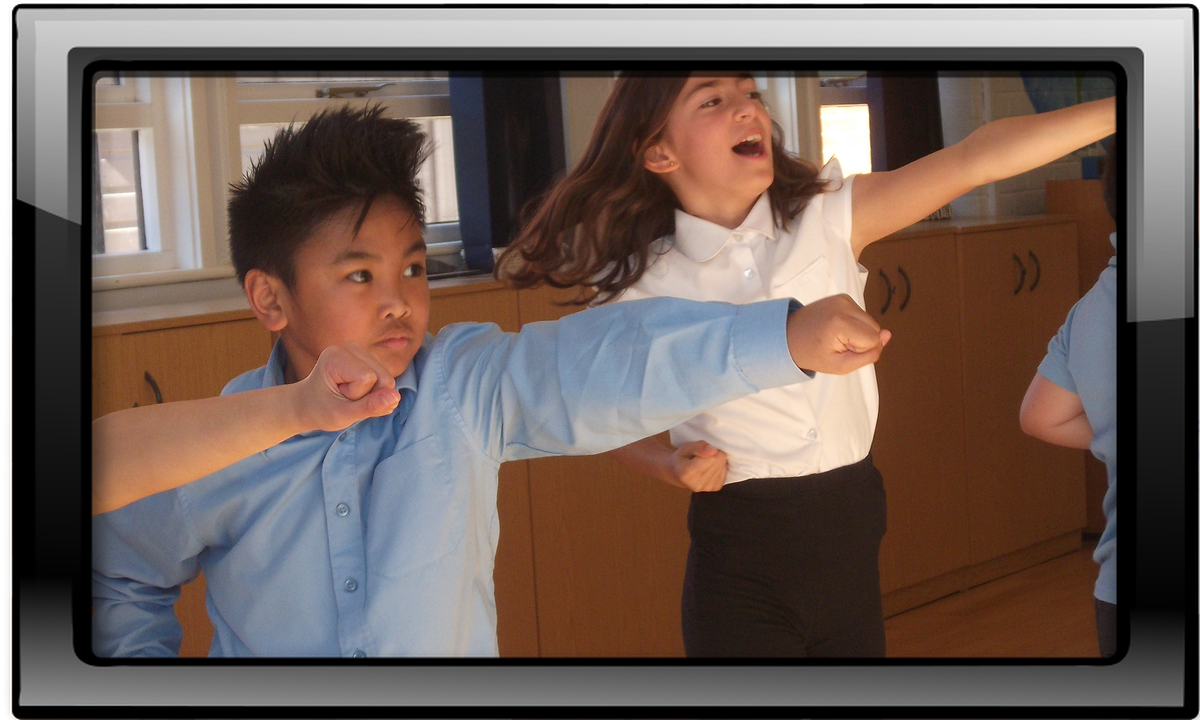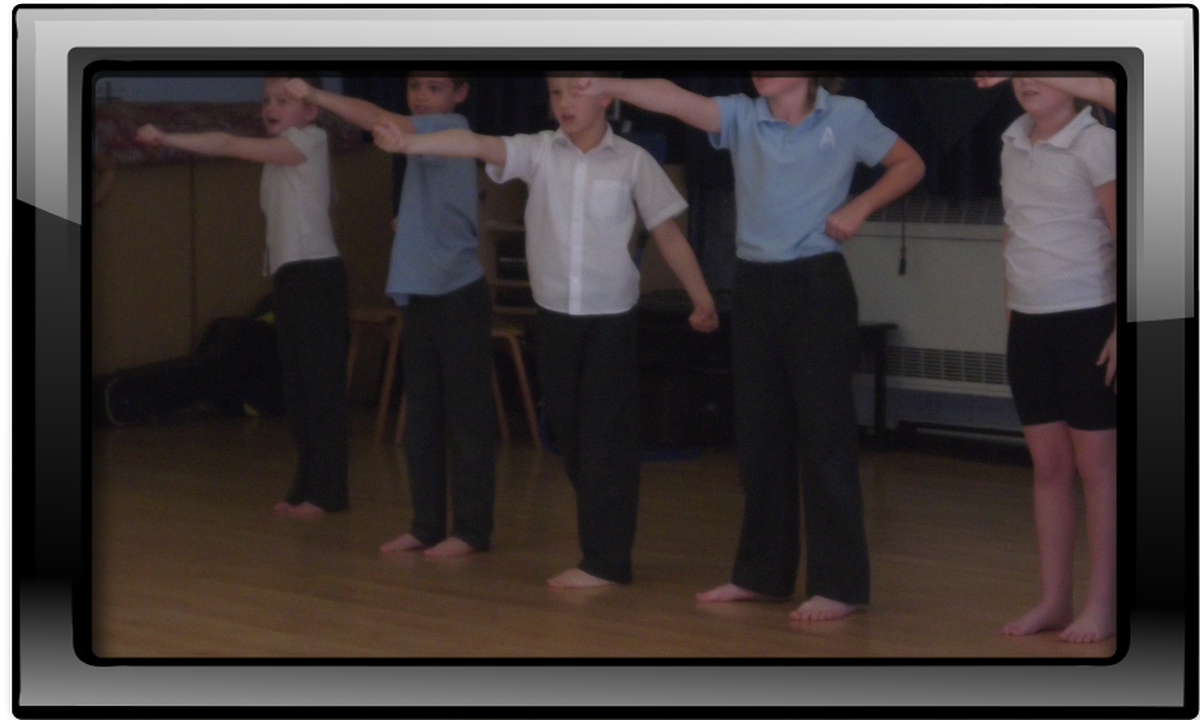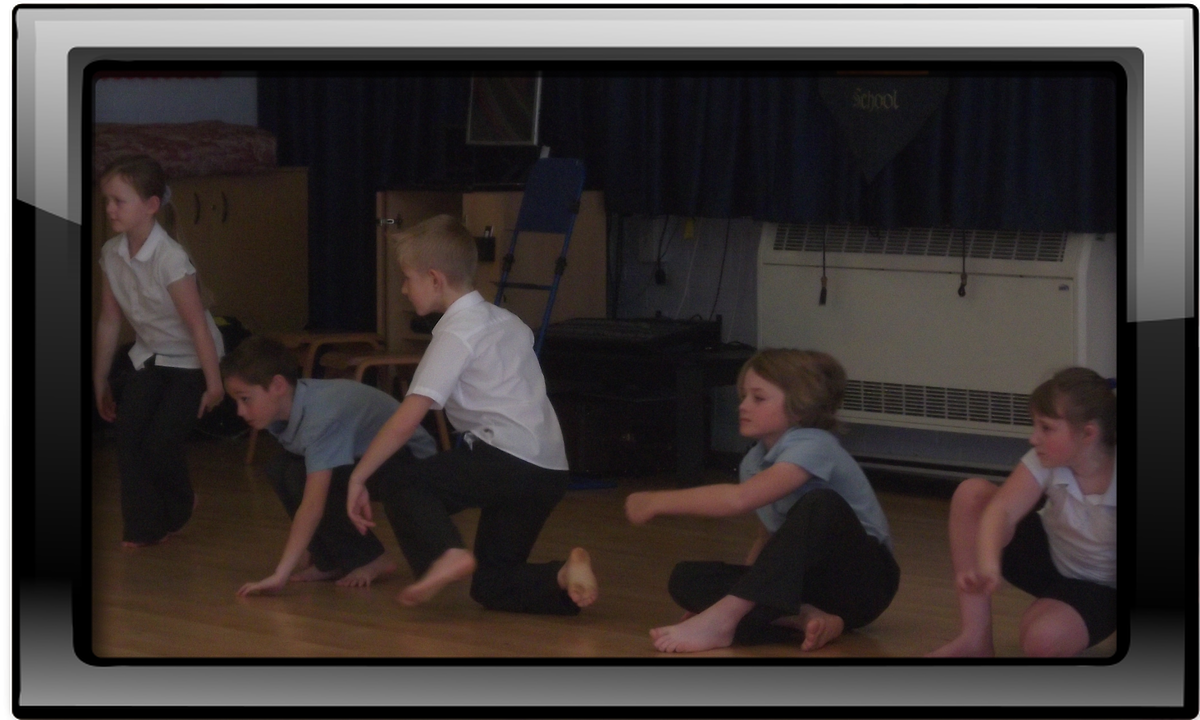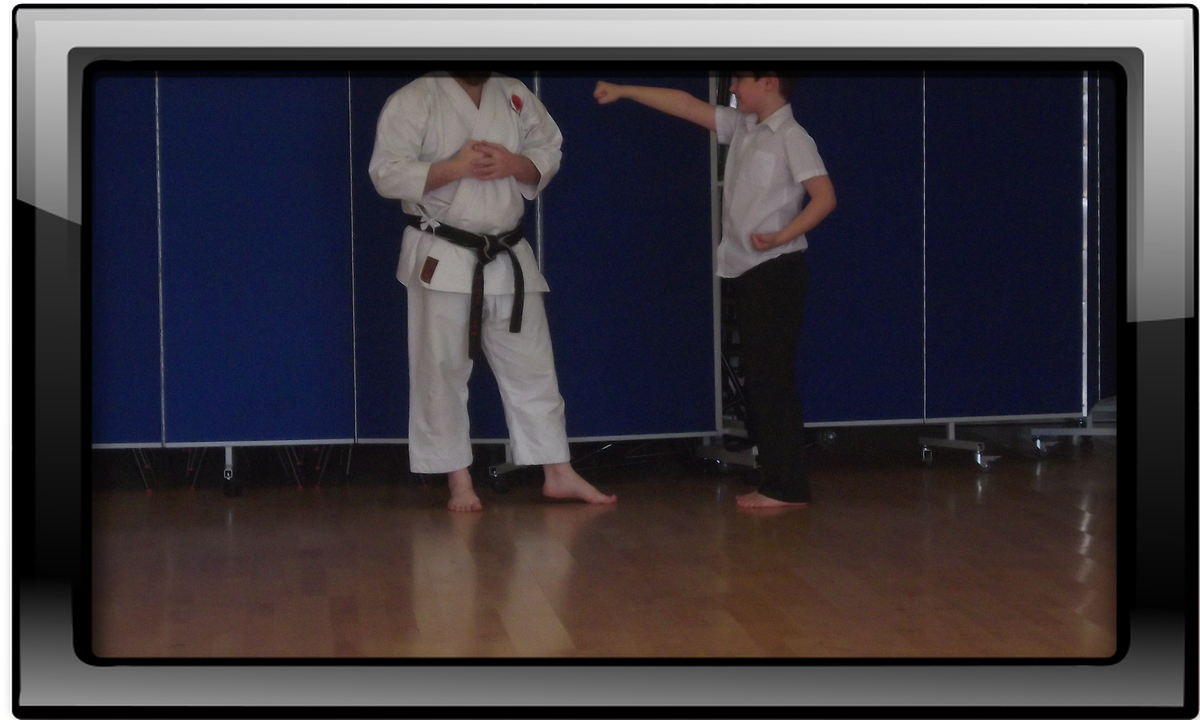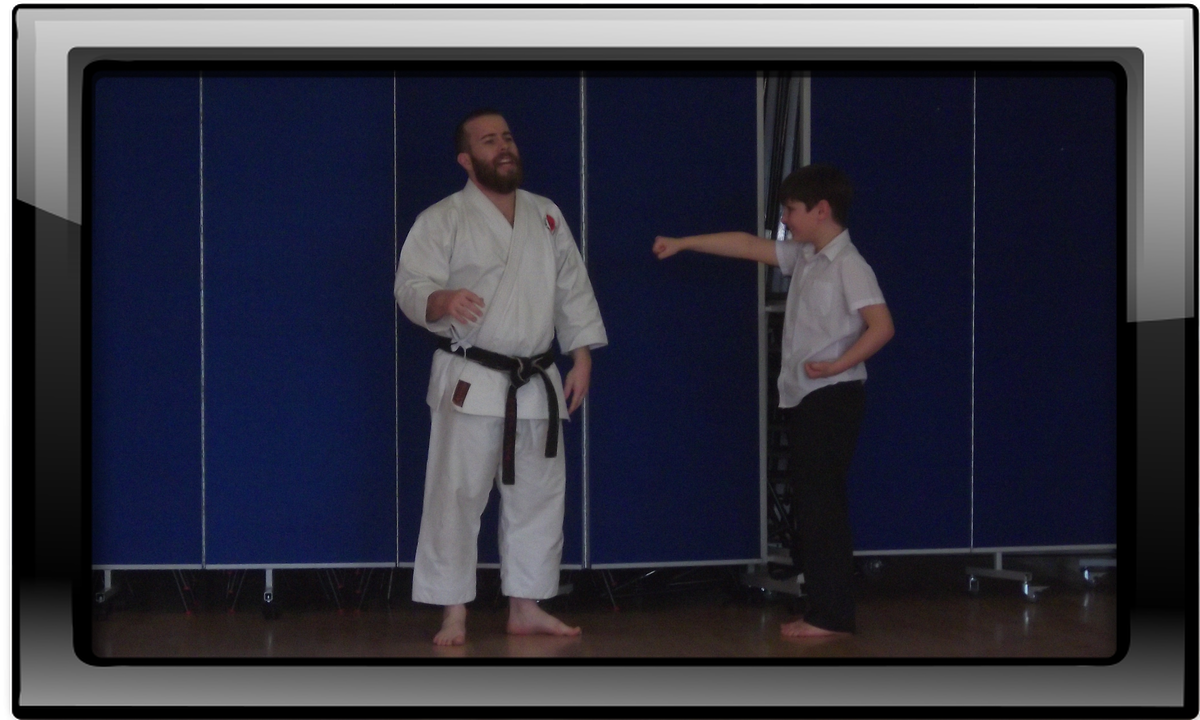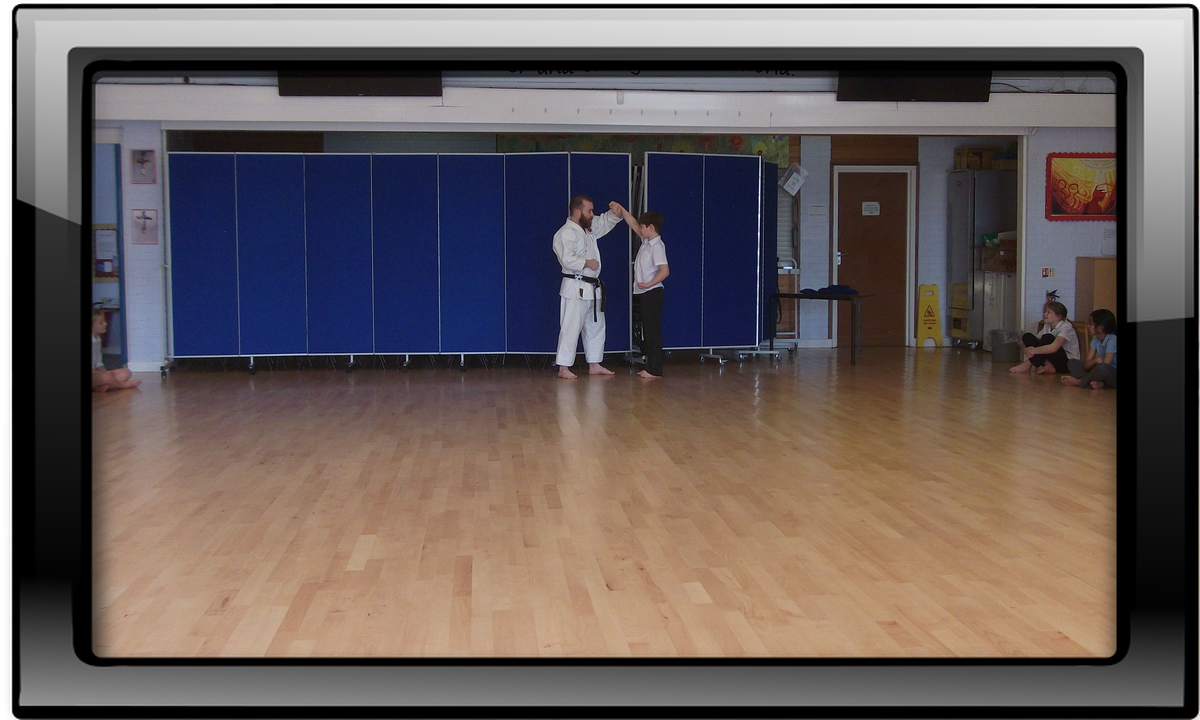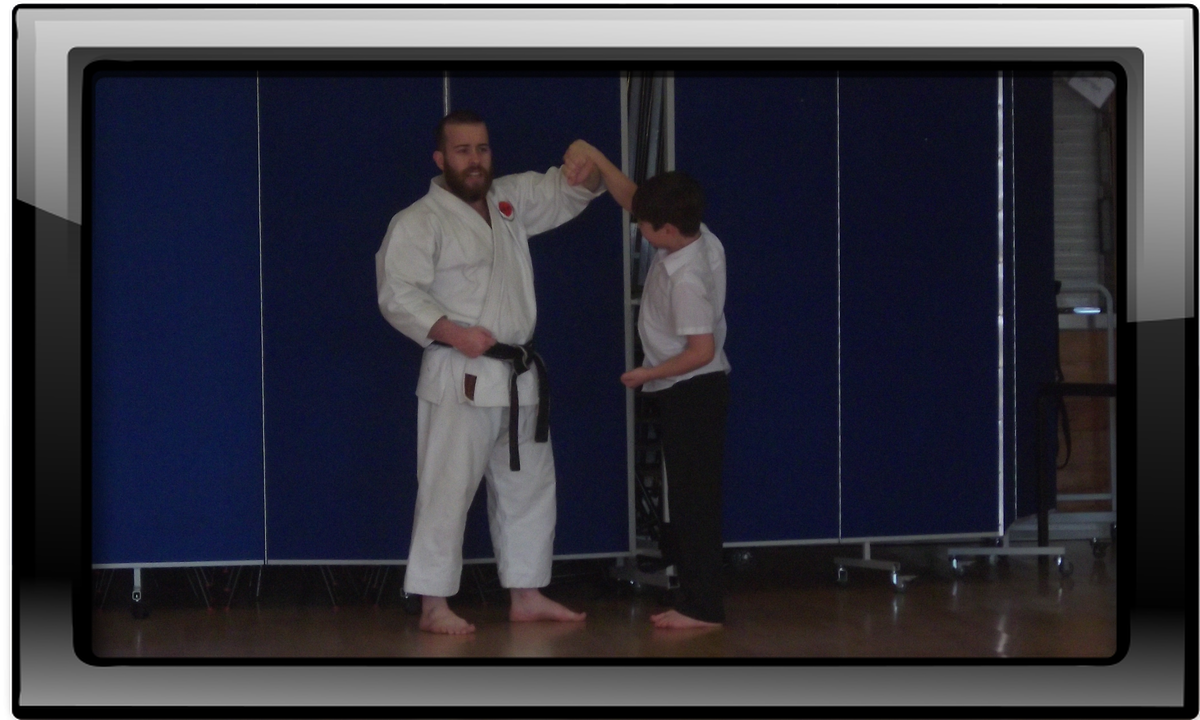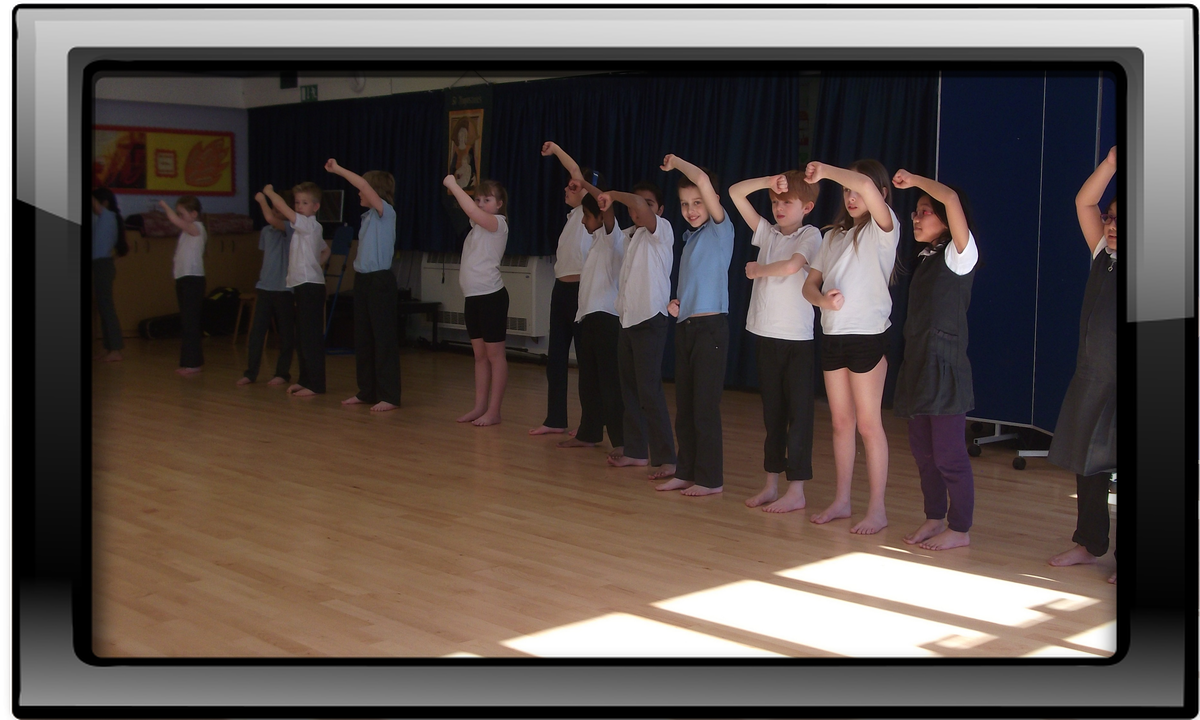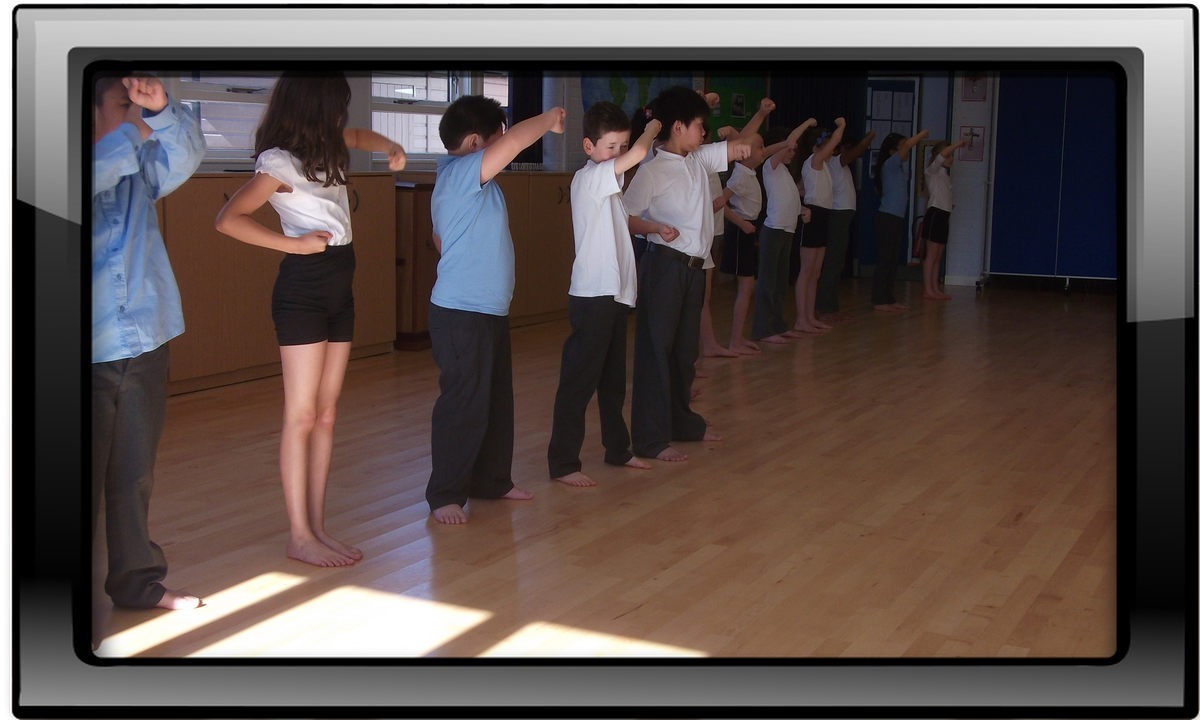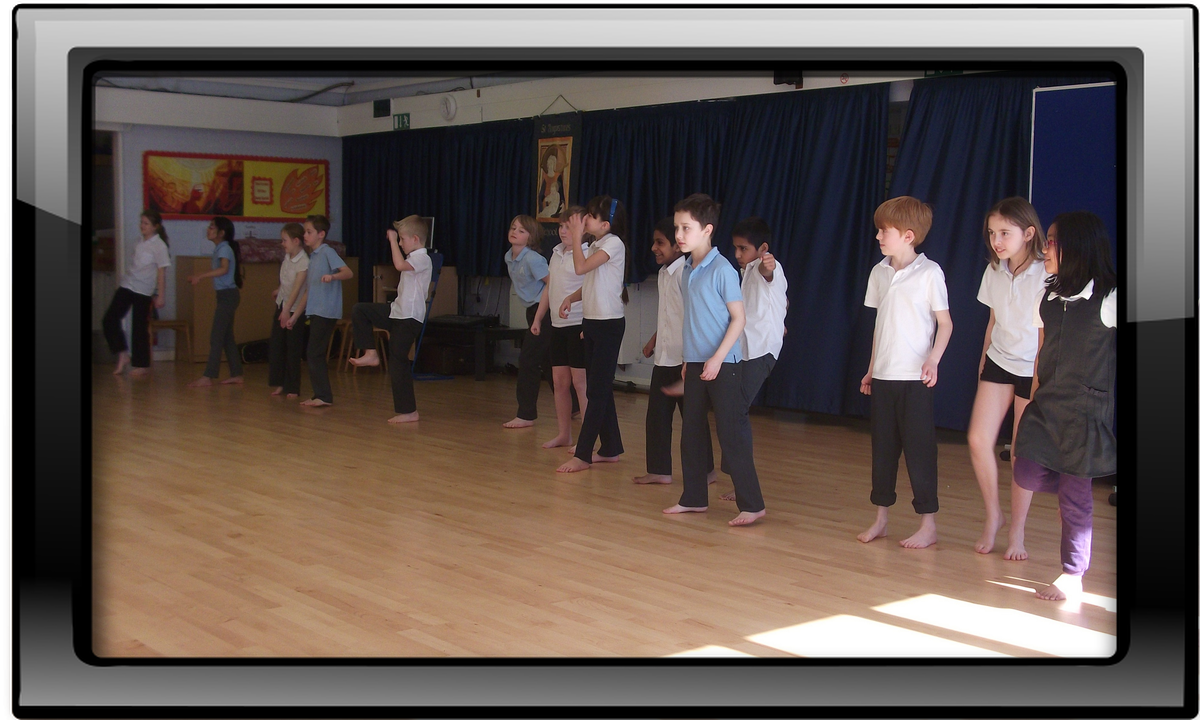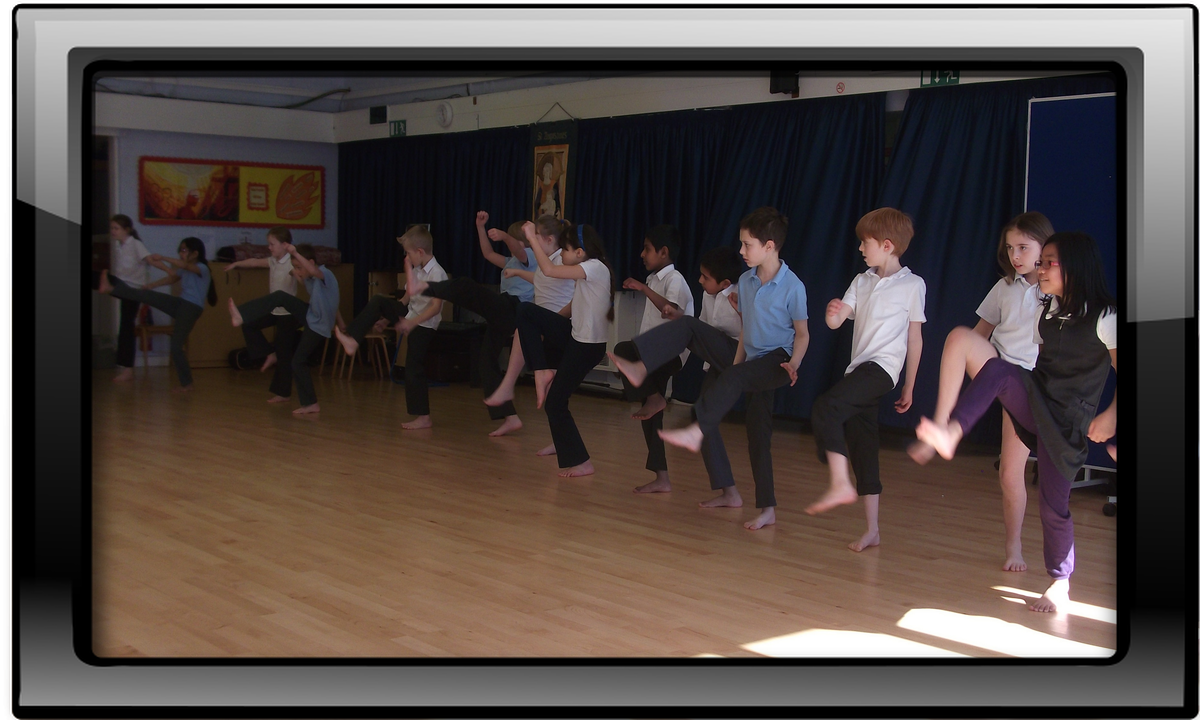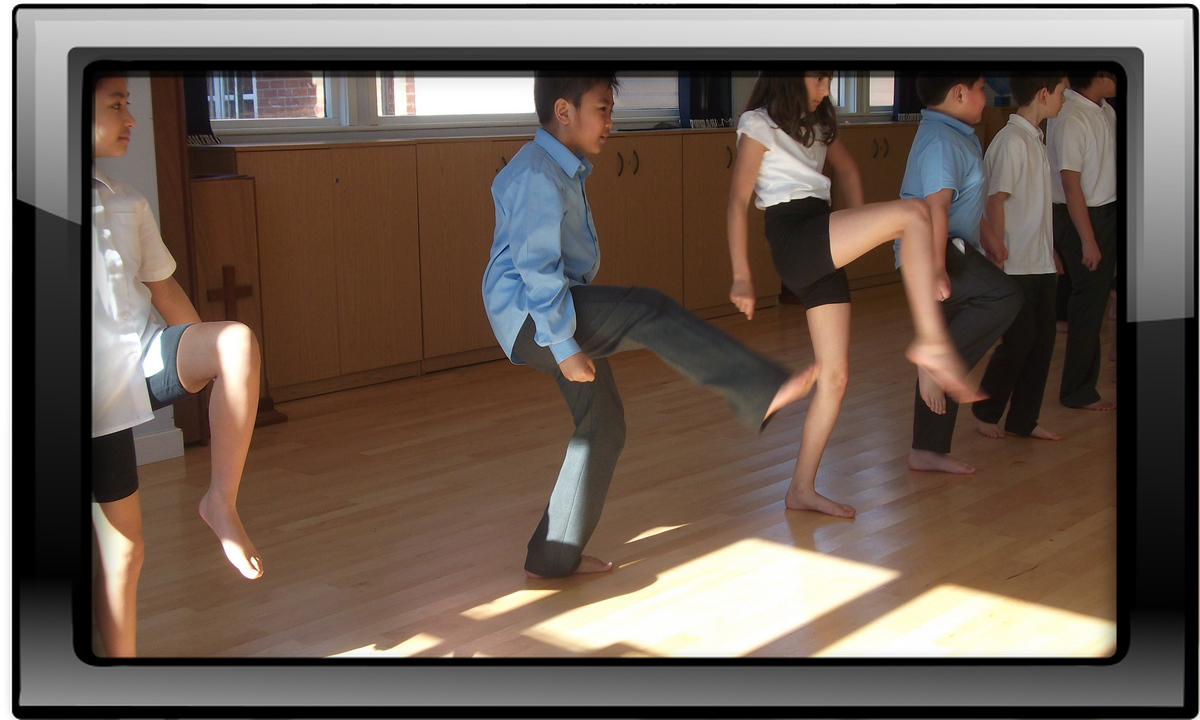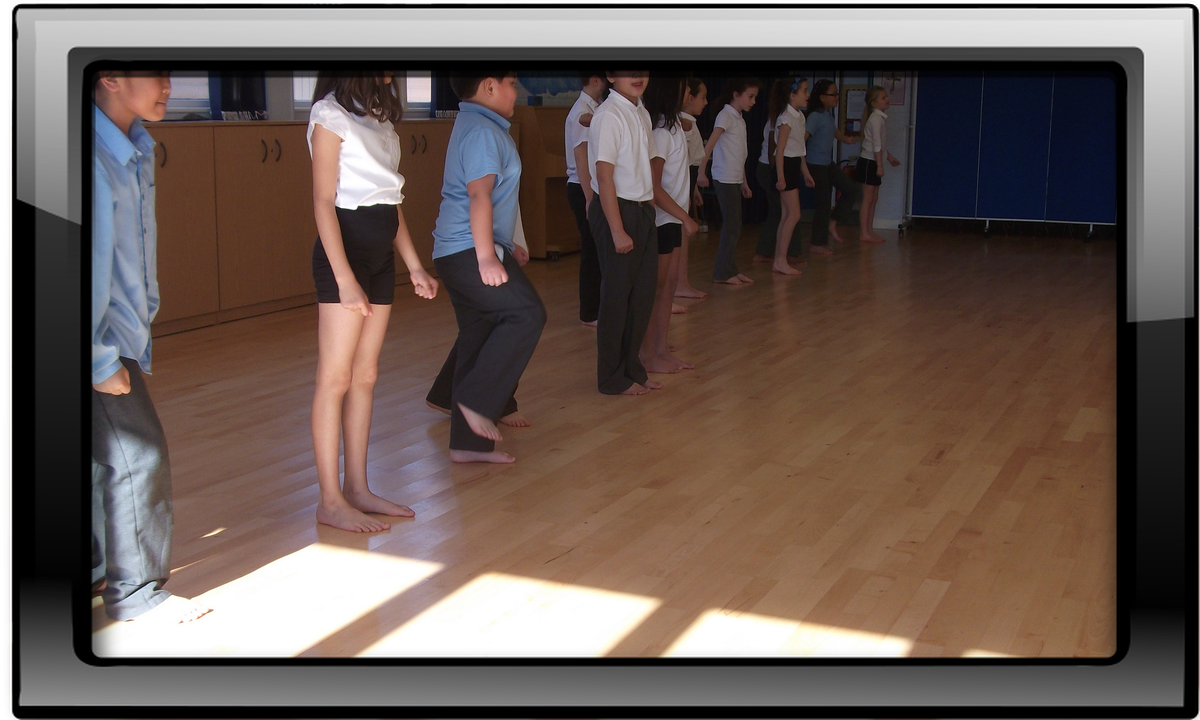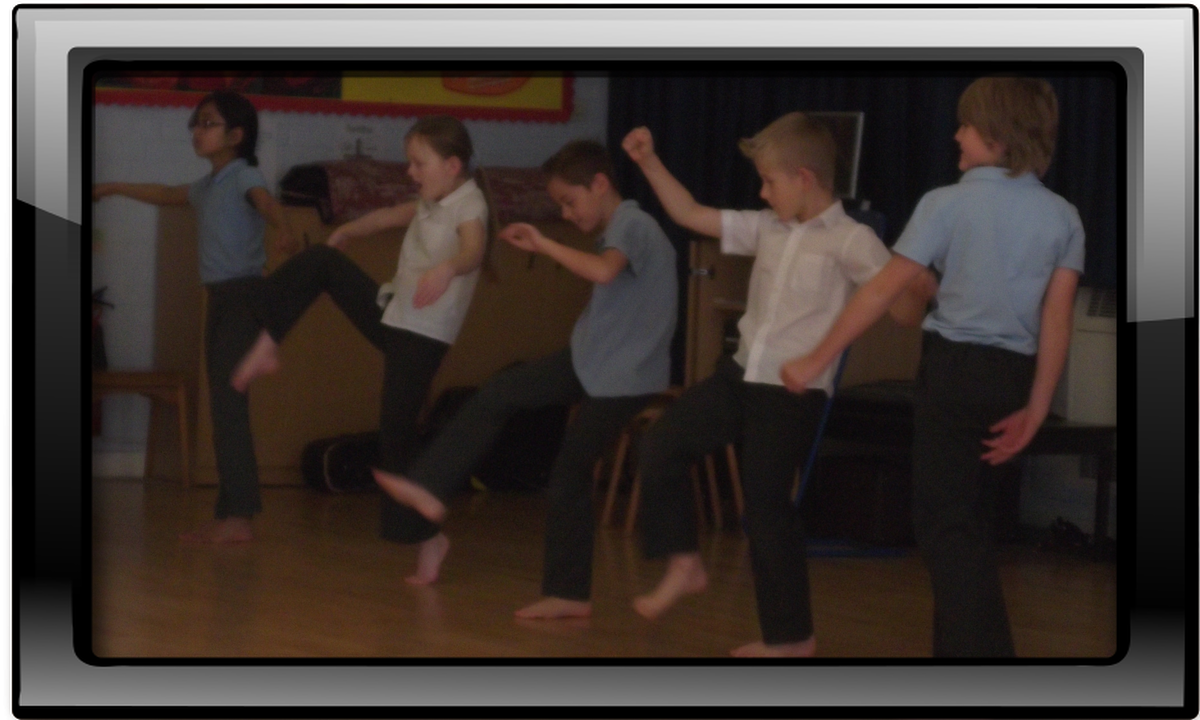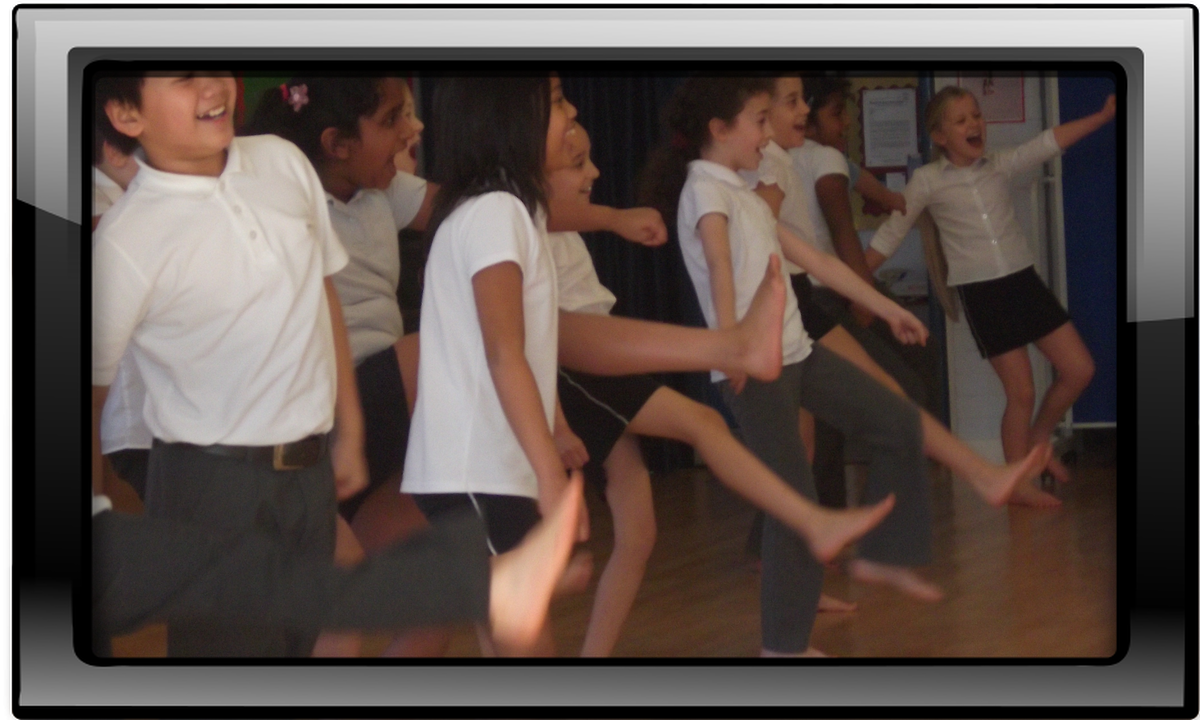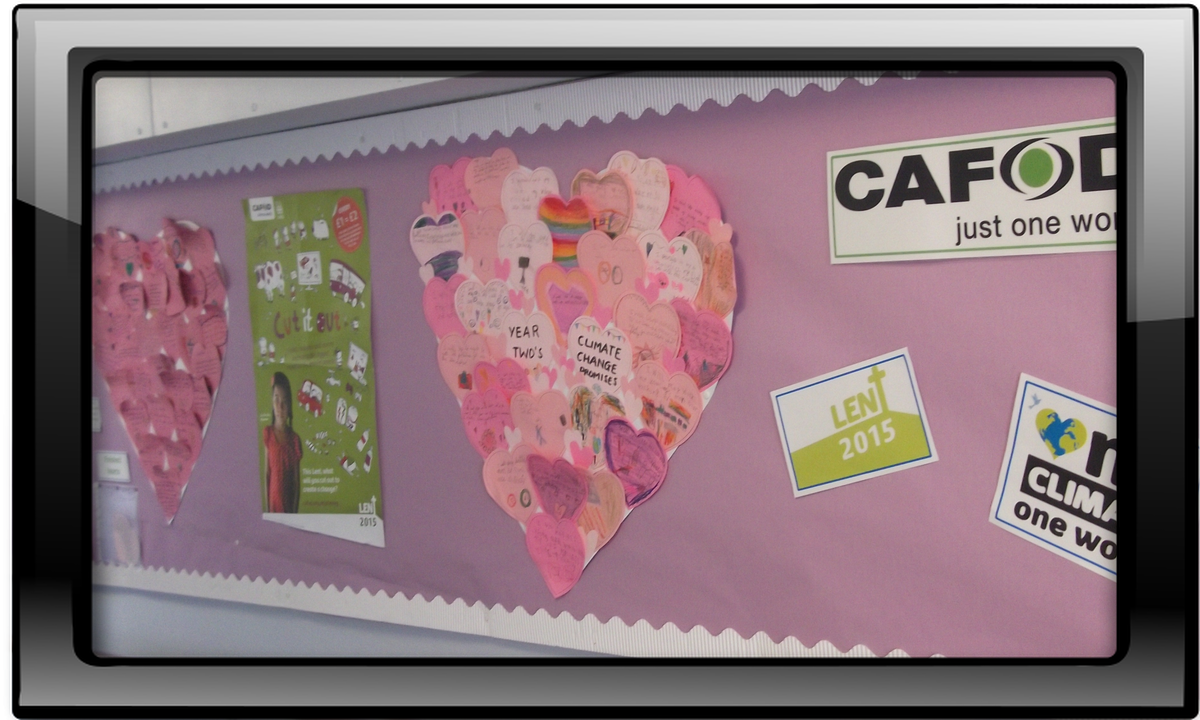 This year we are collecting pennies for our 'Save a Penny to Spend a Penny' campaign. We are raising money to send to Cambodia to help them build toilets that are safe and clean.
I wonder how much we can save before the end of term?
The whole school is making an ABC book to send to Spain. Here are year 4's letters and ideas.