International Award
This year St.Augustine's is working towards achieving the International Schools Award again for the second time.
Look out for news and events that celebrate our international community in and around our school.
International Schools Council 2014 - 15 celebrate the awarding of the Full International School's Award from the British Council.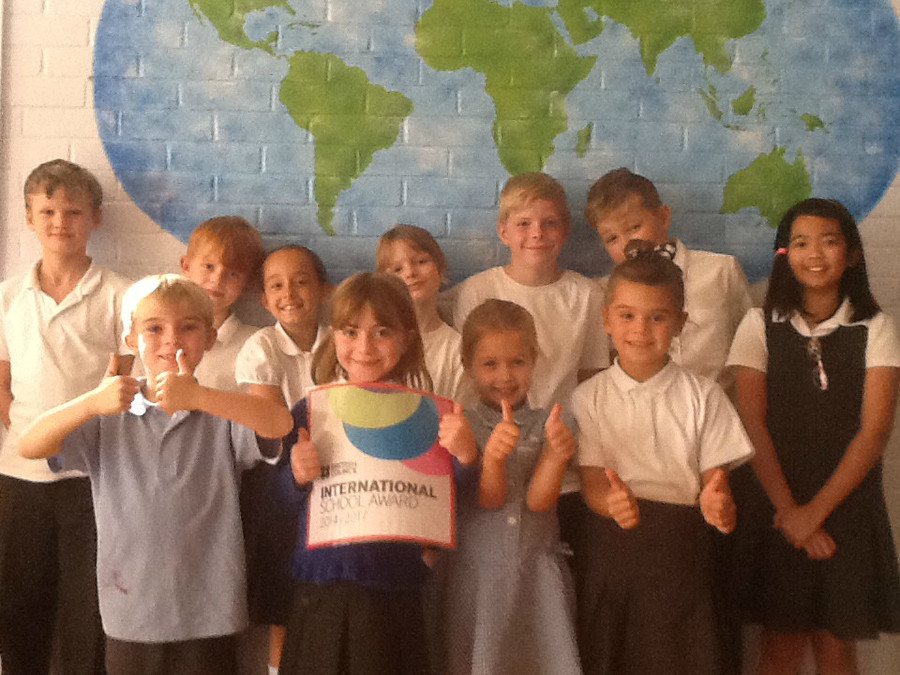 Our friends in Buenos Aires share some of the highlights of their wonderful city!
Our thoughts on how to make the world a fairer place.
Year 4 making a video-call to Buenos Aires, Argentina!
We've just had lunch and they've just had breakfast!
We hosted 21 Italian students who came to see an English primary school in full flow and they also helped with the teaching and learning in KS2.
Era una mattina meravigliosa e bellissima.
St Augustine's St Augustine's Where have you been?
We literally went to London to see the Queen!
As reported by the Norwich Evening News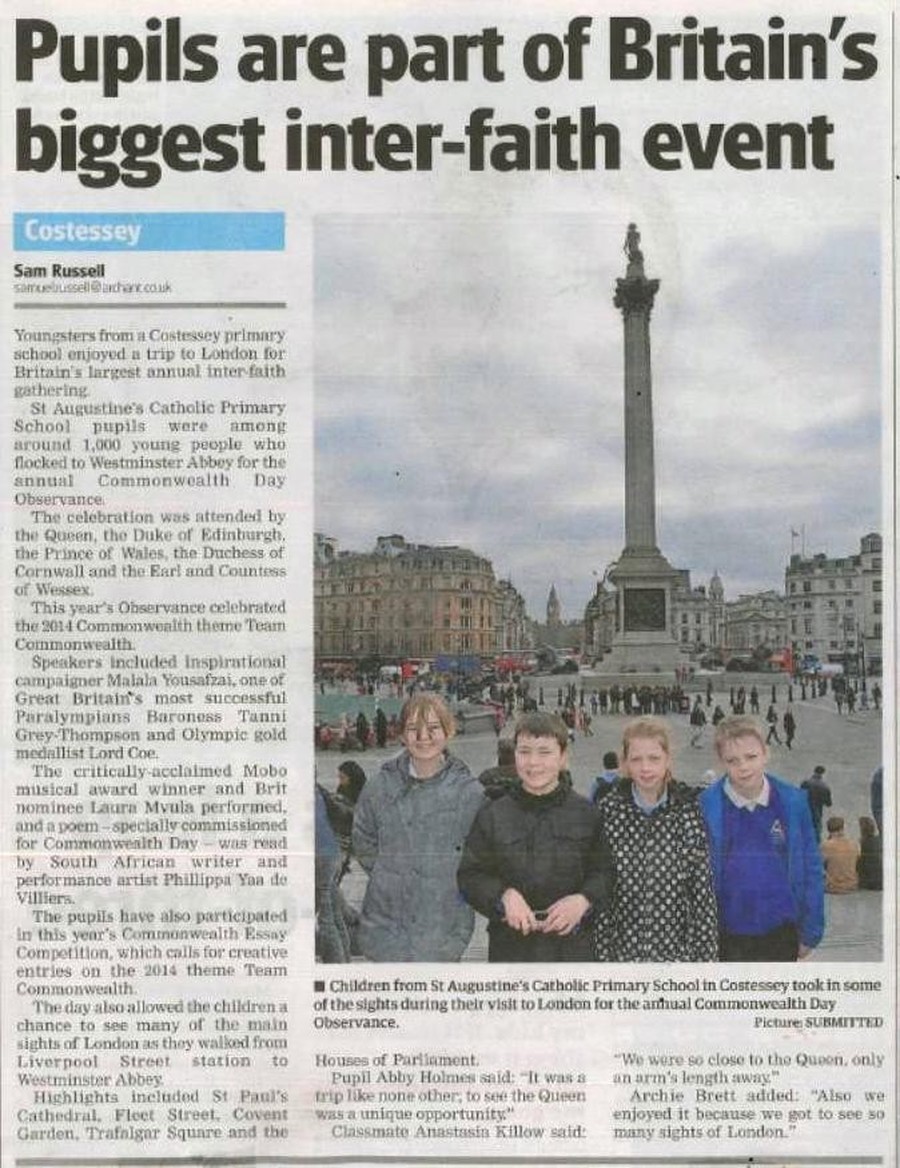 A short film of our walk from Liverpool Street Station to Westminster Abbey
Year 6 pupils from St Mary's, Gorleston came to visit us and present an assembly
& to work with our Year 6 on Global Citizenship.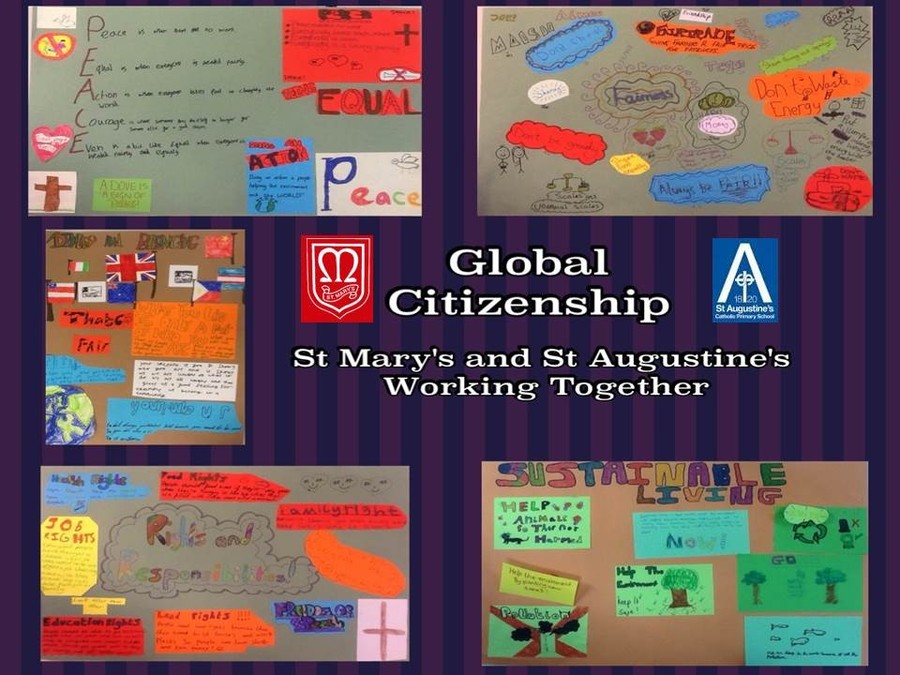 Our theme for Spring 1 half-term was 'Interdependence'
Our International School Council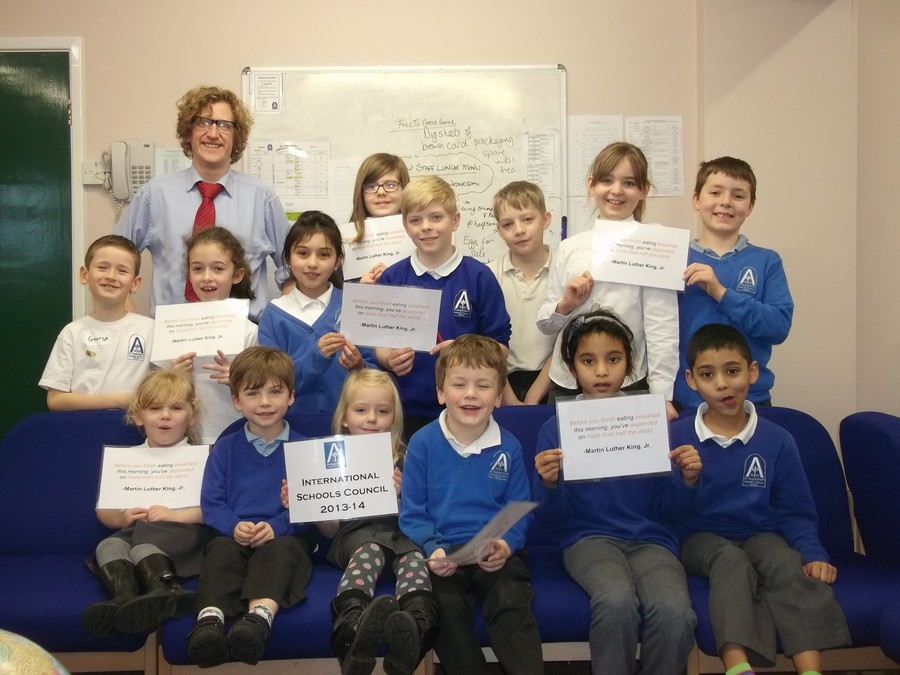 Key Stage 2 organised a Cake Sale to help raise funds for the Philippines Typhoon Appeal. A big thank you to everybody who contributed cakes and to everybody who bought them.
We have been thinking about the range of languages that we speak in our school.