School Council Members for 2017-2018
St. Augustine's is pleased to announce the elected School Council members for 2017-18.
Y6 - Leona Mathias and Klyde Letrero
Y5 - Sharon Sabu and Jack Egget
Y4 - Elkana Jomon and Leonardo Gegaj
Phoenix - Anabella Climie-Garcia and Howard Burke
Dragon - Alexandra Davies and Finlay Templeton
Squirrels - Esta Gegaj and Hadley Hawes
Rabbits - Alexandra Sasraku-Neequaye and Cayden Wright
Otters - Nicola Jaworska and Alexander Szafranek
Welcome to our School Council Page
Two representatives from each class serve on the school council. The children meet frequently to bring ideas for the smooth running of the school and help to make decisions about their environment and event taking place in school.
We decided to have a 'Zumbathon' to help raise money for Dementia Care UK, our chosen Lentern Charity. We had a whole day of dancing! Have a look at our photos.
We visited the NNAB Bradbury Activity Centre and had a really enjoyable morning learning all about the specialist equipment that is available for visually impaired people. Ed Bates who visited our school recently, gave us a tour of the centre. We looked at equipment to help people in the kitchen, when they are cooking or making a cup of tea. How can you tell what is inside a tin when they all feel the same? A talking tin lid does the job! We tried on special glasses that reduce the glare from bright lights. There are special alarm clocks, calculators, watches and computers that speak! Ed let us experiment with a device that tells you the colour of your clothes! We had an unexpected visit from Maura who brought her guide dog Bramble to meet us. Maura explained how you should never touch a guide dog that is wearing a harness as that means it is working and mustn't be disturbed! Brambles had changed Maura's life and had even saved her life! As a parting gift, Ed used his Braille machine to type our names onto a piece of card for us to keep as a souvenir of our visit.
We would like to say a big thank you to Ed and the team at the NNAB Bradbury Activity Centre. It was a fantastic experience and we learnt so much! Enjoy our photos!
We chose the Norfolk and Norwich Association for the Blind (NNAB) for our Christmas collection charity.
The NNAB came to visit our school and told us all about the work they do to help visually impaired people. We met Ed and he told us what it's like to be blind.
The school council are going to visit the NNAB Bradbury Activity centre on Thursday 25th Feb. We will meet Ed again and he will show us all the equipment designed to help visually impaired people.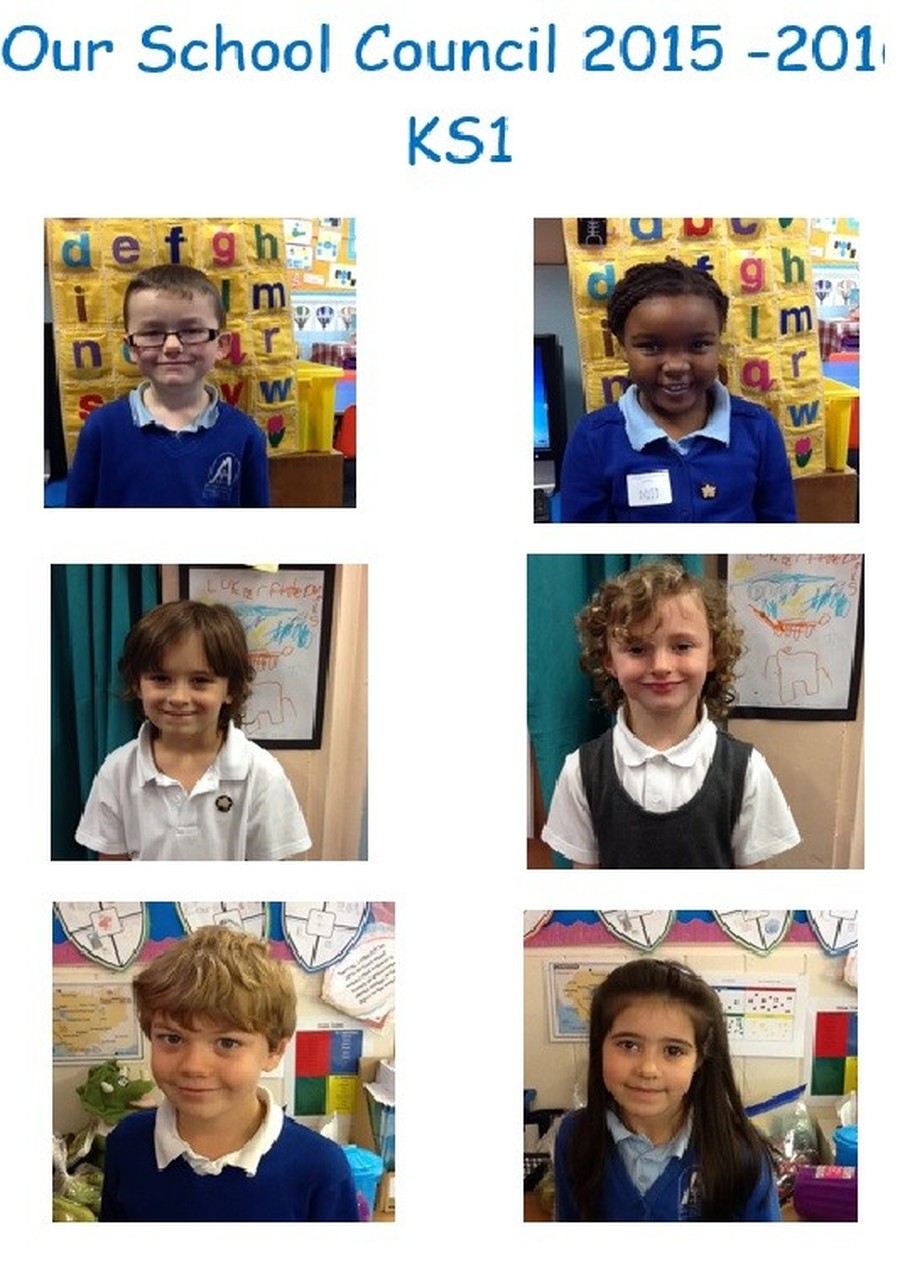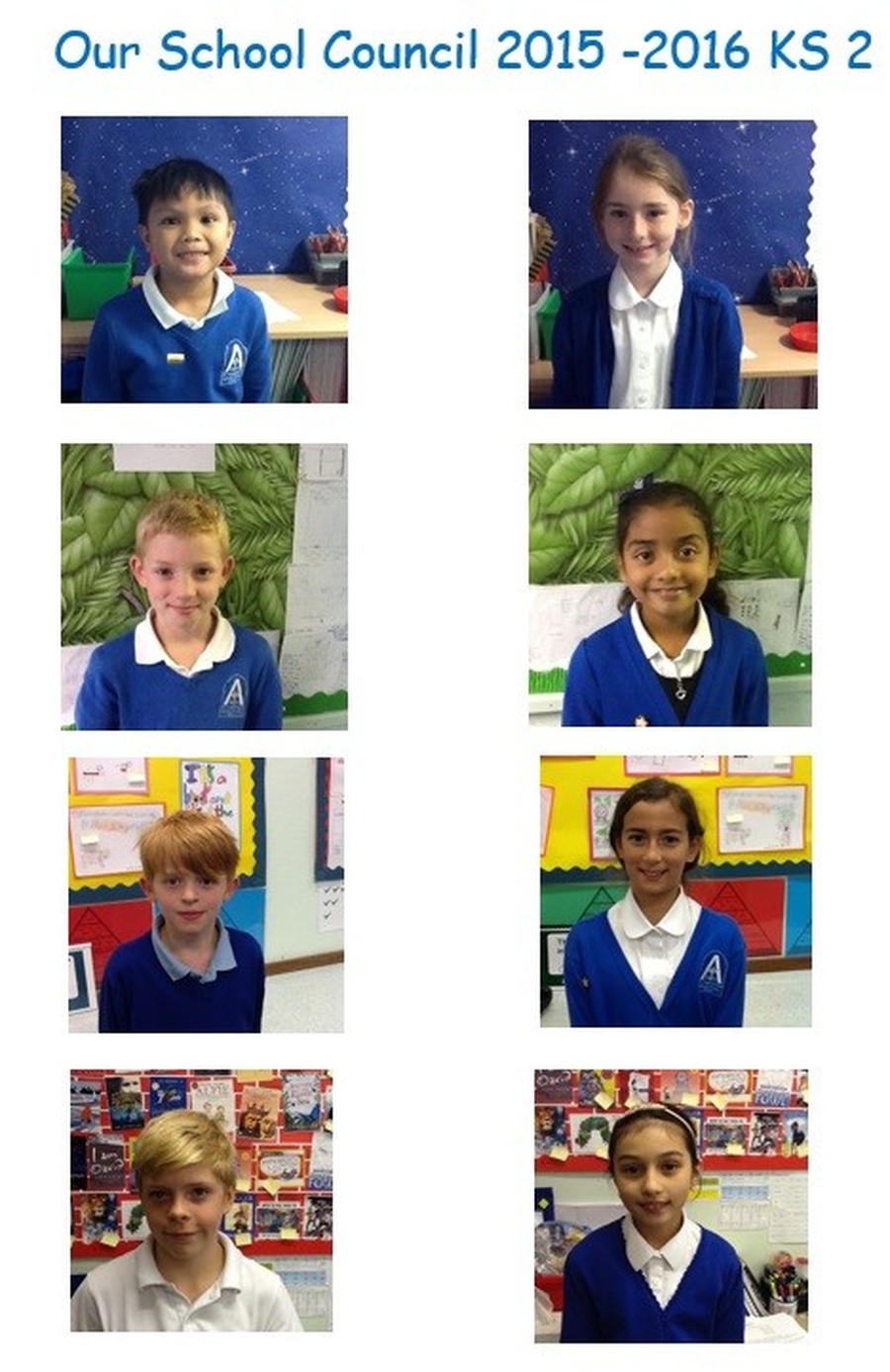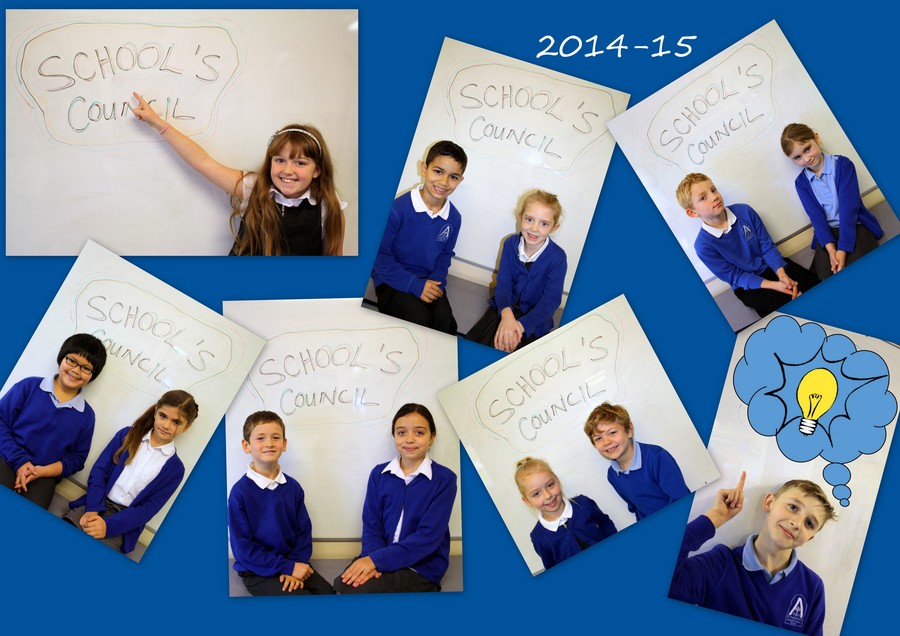 ______________________________________
Prayer Corner
A special area where children can sit and be quiet, to think and pray. Somewhere with a special ambience and comfortable seating.
The School's Council were involved in the selection of colours and theme for this special place. An underwater seascape was their choice and the décor and furnishings were selected with this in mind. The Prayer Corner (blessed by our Chaplain) has now been completed and opened for children to use for quiet prayer and contemplation.
______________________________________
___________________________________________
KS2 School Councillors Trip to South Norfolk Council
On Thursday 24th October, all of the KS2 school council representatives visited South Norfolk Council for a Local Democracy Day. We had a chance to see how a campaign is created and voted for at the council. Our campaign was all about E-Safety. We created posters, made leaflets and badges and at the end of the day we presented our campaign inside the council chambers to all the other schools present.
__________________________________________________
Tyre Park
On the 13th May school council had the opportunity to design their own tyre park for both the KS1 and KS2 playing field. They all had lots of fun creating their design using the 'Tyre Park Designer' and the two selected designs are pictured below.
KS1's tyre park has already been installed and the children have really enjoyed playing on it. KS2's tyre park will be installed during the next academic year.
A BIG thank you to the Friends of the School for organising and paying for it.
_________________________________________________